This week: Motherland: Fort Salem, Solar Opposites, Everything's Trash, Resident Evil, Hart to Heart, Persuasion
Motherland: Fort Salem
"Happy Yule!" – Season 3, Episode 4
Tues July 12 – 10PM
On Freeform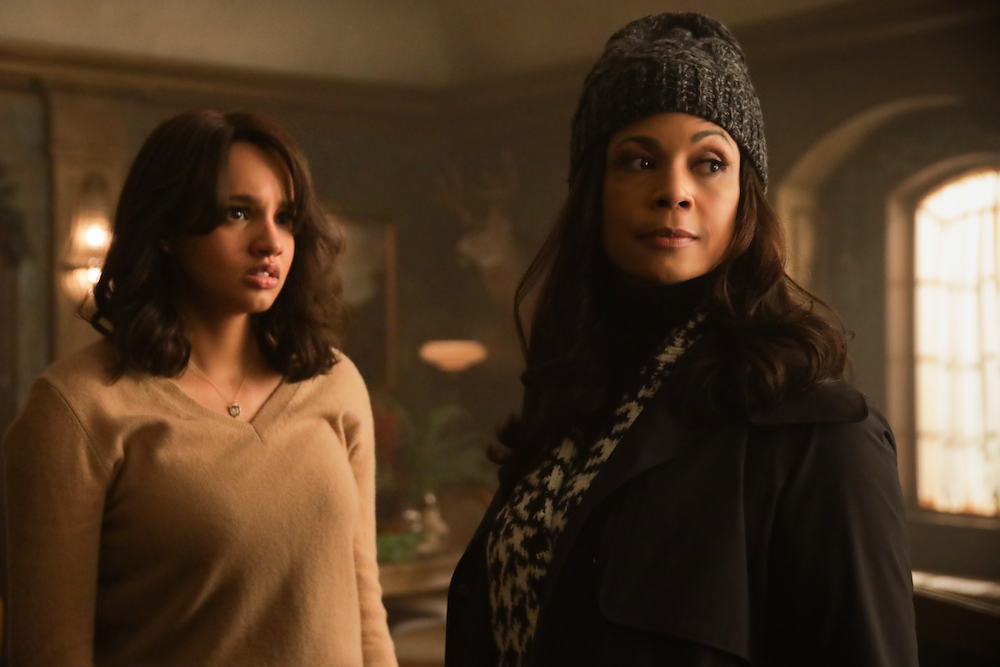 Everything the witches stand for is under threat—yup, Motherland: Fort Salem S3 is fulfilling its promise to be the most explosive yet. The army receives some unwelcome oversight as Silver (Victor Webster) steps in as President. Ooh, he's so slimy. Speaking of slimy, if you didn't think Hearst (Bob Frazer) was a supervillain before, he's about to dial things up to eleven in a way that threatens so much more than everyone in the room. Back in the Cession, the Marshal (Michael Horse) invites the Bellweather Unit to make themselves at home…as much as they can. As the holiday season approaches, all our witches want is to be safe and reunited with their loved ones. Will they get their wish? 'Tis the season where magical things can happen—but in this world, that isn't always a good thing. "Happy Yule!" shows us some old faces and new revelations, many of which can change the course of the witches' future. And you'll be dying to know how each piece of the puzzle fits together.
Motherland: Fort Salem airs on Freeform tomorrow.
From Freeform:
The Unit spends the Yule holiday plotting their next steps. Alder seeks out another steward of the First Song. Hearst, President Silver and Kara Brandt celebrate a victory.
–
Solar Opposites
Season 3
Wed July 13
On Hulu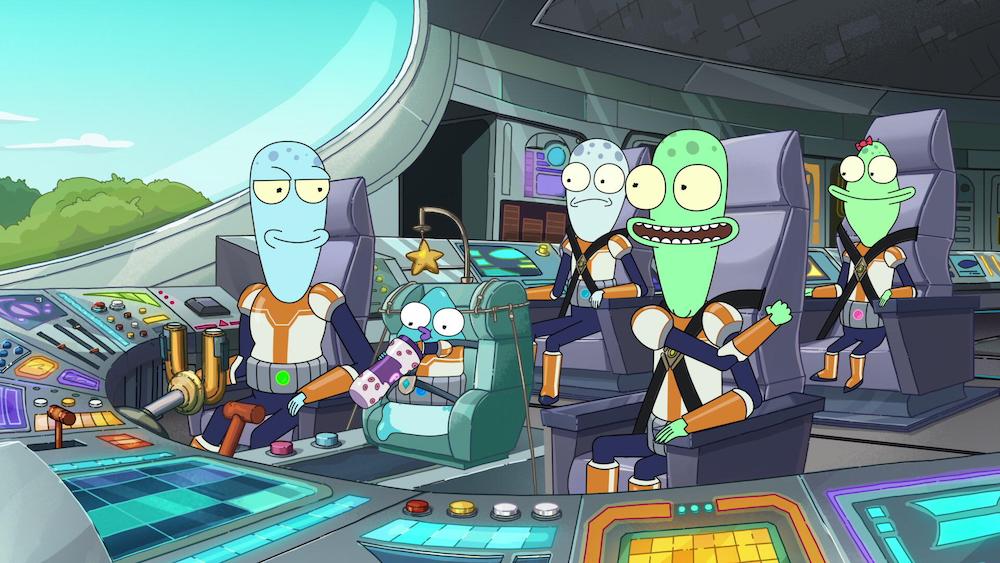 Solar Opposites is back and it looks like living on Earth has finally rubbed off on them. The aliens try their best to feel some…you know…feelings. Gross human stuff, right? It seems that no matter how hard (or little) they try, just when they thought they were out, the Earth pulls 'em back in. It seems appropriate to use shameless pop culture references when talking about this show because they stuff 'em in like Pupa (Sagan McMahan) eats puffs. As Korvo (Justin Roiland) finally begins to admit he likes his new home, Solar Opposites throws a ton of new adventures at the team to keep the mundanity of middle America way more interesting. And you wouldn't want it any other way—this weird late-night animation keeps you entertained all season long with its brand of wacky observations that somehow hit you right in your heart (and your spare body parts too).
Solar Opposites returns to Hulu on Wednesday.
From Hulu:
In season three, this alien team strives to be less of a team and more of a family team.
–
Everything's Trash
Series premiere
Wed July 13 – 10PM
On Freeform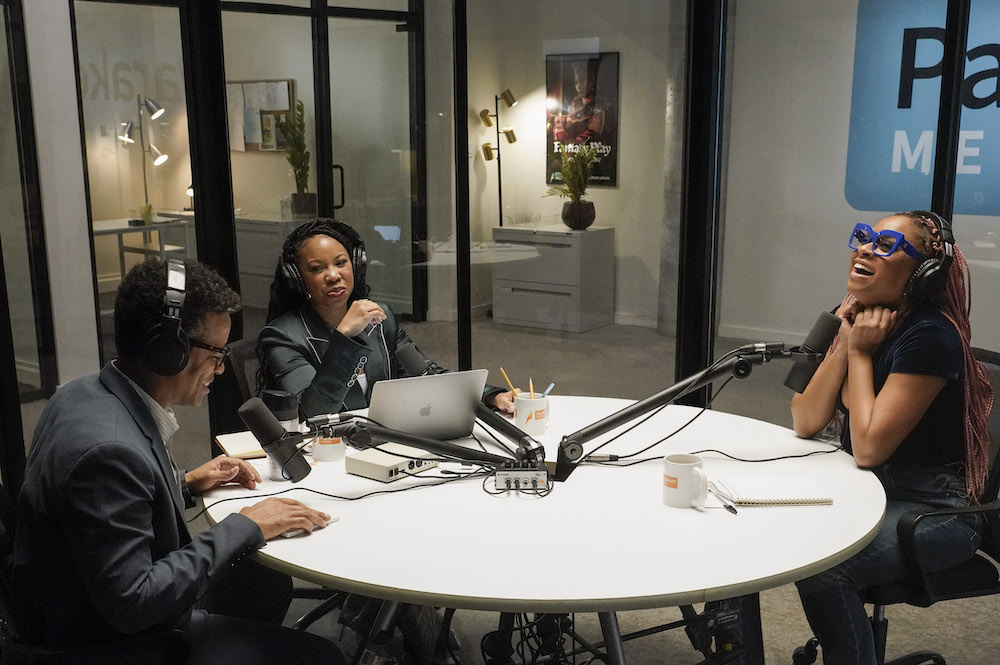 Okay, we were already sold based on the title alone…but the show itself turns society's trash into treasure. Delightful, messy, truth-filled treasure. Everything's Trash follows Phoebe (Phoebe Robinson), a podcast host who is living her best life in Brooklyn and spinning it into golden on-air stories. She doesn't apologize to anyone for who she is…but she might have to watch her step (and her mouth) when her older brother Jayden (Jordan Carlos) starts running for state representative. Their opposite lives and personalities clash in a very public way, which makes for some chaotic entertainment. Everything's Trash is a great new comedy series that explores life in your 30s in all its wild and wacky glory, drizzling it with some special pop culture sauce to keep you laughing. Starring, written by, and executive produced by 2 Dope Queens' Phoebe Robinson, Everything's Trash serves up her signature candid hot takes on living life large and she'll get you every time. Cheers to that!
Everything's Trash debuts on Freeform on Wednesday.
From Freeform:
Phoebe is a 30-something outspoken podcast star making her mark while living a broke and delightfully messy life in Brooklyn. When her "perfect" older brother launches a political campaign, she's forced to start her adulting journey.
–
Resident Evil
Season 1
Thurs July 14
On Netflix
Stream Resident Evil on Netflix on Thursday.
From Netflix:
Year 2036 – 14 years after the spread of Joy caused so much pain, Jade Wesker fights for survival in a world overrun by the blood-thirsty infected and mind-shattering creatures. In this absolute carnage, Jade is haunted by her past in New Raccoon City, by her father's chilling connections to the sinister Umbrella Corporation but mostly by what happened to her sister, Billie.
–
Hart to Heart
Season 2
Thurs July 14
On Peacock
Hart to Heart is back on Peacock on Thursday.
From Peacock:
Unplanned, unscripted, unfiltered. In the Peacock Original series HART TO HEART from LOL Studios, Kevin Hart invites A-list talent to sit back, have a glass of wine, and engage in an unfiltered conversation.
–
Persuasion
Fri July 15
On Netflix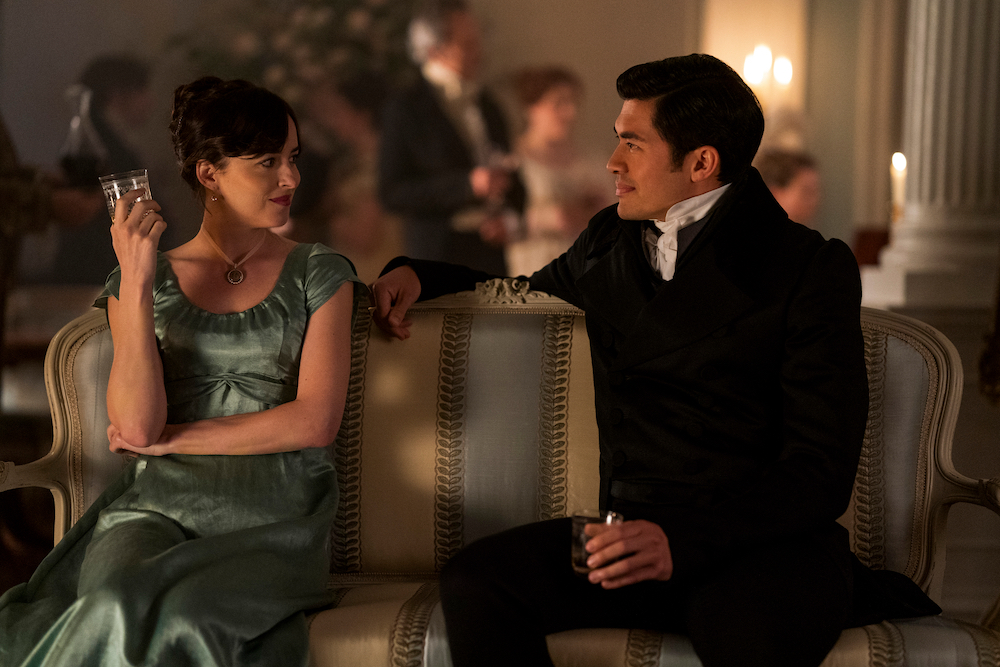 Persuasion (as a narrative) is filled with forlorn longing, swoony repartee, and ample amounts of heaving bosoms of all genders. Just what we want in an Austen tale. The romance centers on Anne (Dakota Johnson) who, in a massively misguided mistake, allowed her dearest Aunty (Nikki Amuka-Bird) to 'persuade' her to give up the man she loved. Who? A poor sailor by the name of Wentworth (Cosmo Jarvis). Now, it's eight years later and her vain (Richard E. Grant), vapid (Yolanda Kettle), and vacuous (Mia McKenna-Bruce) family is beginning to grate on the nerves. Surely, life on the sea, being loved to distraction, however much without luxury, would be better than that. (read Sherin Nicole's review)
Watch Persuasion on Netflix on Friday.
From Netflix:
Living with her snobby family on the brink of bankruptcy, Anne Elliot is an unconforming woman with modern sensibilities. When Frederick Wentworth—the dashing one she let get away—crashes back into her life, Anne must choose between putting the past behind her or listening to her heart when it comes to second chances. Adapted from the Jane Austen novel.