This week: Patriot Act, Lenox Hill, Don't, The Bold Type, Jo Koy: In His Elements, F is For Family, Crossing Swords, Snowpiercer
Patriot Act
"We Cannot Stay Silent About George Floyd" – Volume 6, Episodes 4 & 5
New episodes Sunday
On Netflix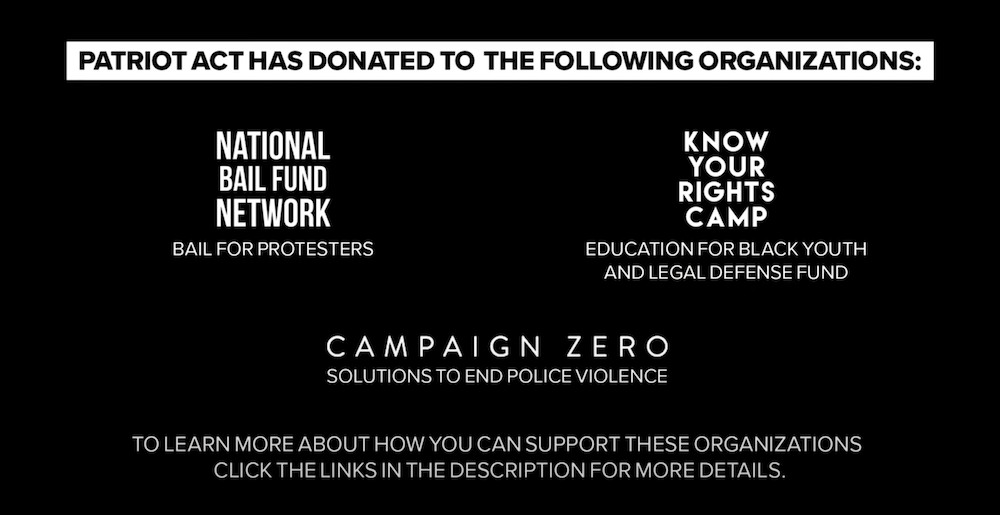 Hasan Minhaj is not holding back, hosting two episodes of Patriot Act this week. Like so many of us, he is angry about the murder of George Floyd. Unlike many, he isn't about to simplify the centuries of racism that led up to this moment to make it "easier" to talk about. He calls out the Asian Americans that are staying silent about the Black Lives Matter movement and how so many people love black culture but at the same time discriminate against the very people who create it. He also takes aim at the media (and the corporations that control them) for killing proper journalism, perpetuating stereotypes, and adding to misinformation and racism. Minhaj is outraged. He should be—after we listen it will be time to take action. He makes it
real easy for you, laying out steps for you to take right now to support Black Lives Matter, and to focus on the news that is actually helping to spread real and
vital information. 
Head here to find out how to support the Black Lives Matter movement and Black Equality initiatives.
National Bail Fund Network
Know Your Rights Camp
Campaign Zero
New episodes of Patriot Act with Hasan Minhaj
air every Sunday on Netflix.
—
From Netflix:
Hasan makes an impassioned plea — especially to Asian Americans — to take action in support of Black Americans following the killing of George Floyd.
Local newspapers provide vital information in trying times, but as Hasan explains, private equity firms are pillaging these important institutions.
—
Lenox Hill
Season 1
Wed June 10
On Netflix
Lenox Hill comes to Netflix on Wednesday.
From Netflix:
An intimate look at the lives of four doctors — two brain surgeons, an emergency room physician, and a Chief Resident OBGYN — as they navigate the highs and lows of working at the renowned Lenox Hill Hospital in New York City. With extraordinary access and an unflinching eye, the series shows each physician's struggle to balance their personal and professional lives, and delves into each patient's personal journey. From birth to brain surgery, each case offers a rare inside look at the complex, fascinating, and emotional world of medicine. Directed and produced by Adi Barash and Ruthie Shatz.
—
Don't
"Don't Be a Wiseguy" – Series premiere
Thurs June 11 – 9PM
On ABC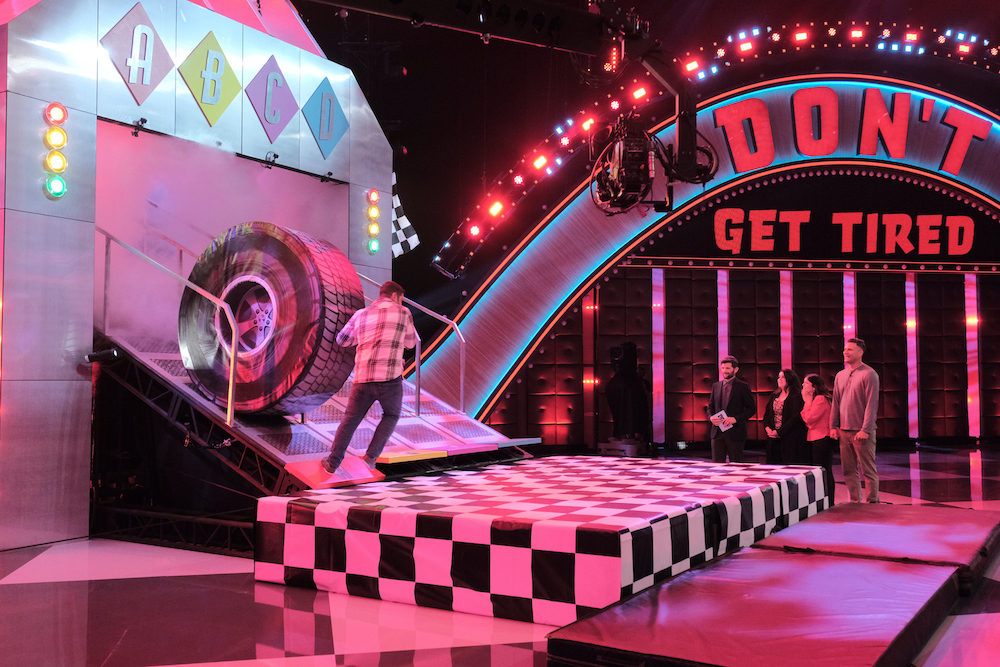 What if Deadpool and Trevor from The Good Place decided to make a game show together? Okay, there'd probably be a lot more violence but that description should prepare you for the kind of wild humor that fuels ABC's Don't. Ryan Reynolds narrates and Adam Scott hosts the series, where the aim of the game is NOT to do something. Seems simple, right? Well, that all depends on whether you answer the questions correctly…or if you blink…or if you can handle spicy food. If you do things wrong, you might get hit in the face with a giant monster-truck rolling tire…or lose some cash…or get the spice-sweats. Yeah, so, um, DON'T get things wrong. Don't is like Double Dare meets Jumanji with a vintage 80s game show vibe and it's kinda glorious. There aren't any rules except, it seems, for Scott and Reynolds to push the contestants as far as humanly possible all for $100,000…or for their own twisted enjoyment, you decide.
Don't premieres on ABC on Thursday.
From ABC:
Lisa, David, Jaime and Giuseppe from Brooklyn, New York, DO their best to master challenges "Don't Get Tired," "Don't Blink," "Don't Drink," "Don't Use Fowl Language" and "Don't Get Clocked" in hopes of winning $100,000.
—
The Bold Type
"Leveling Up" – Season 4, Episode 11
Thurs June 11 – 10PM
On Freeform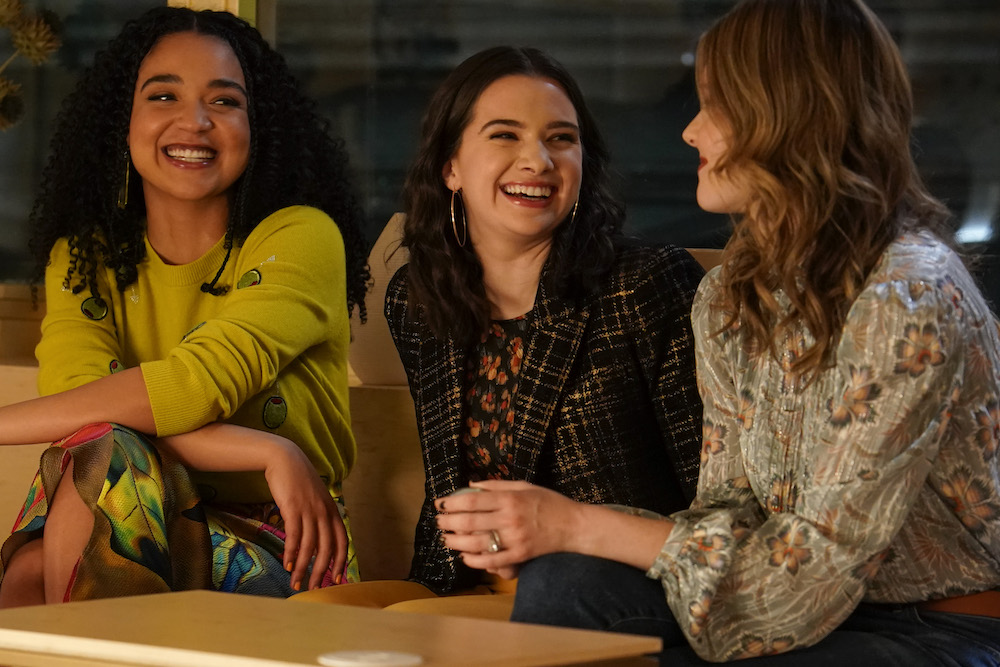 The Bold Type is back after its midseason break and it shows the girls recovering from some life-changing moments. Kat (Aisha Dee) was let go from Scarlet after publishing RJ's (Aidan Devine) tax returns. She's having a ball trying to figure out what she wants to do next, though. Sutton (Meghann Fahy) is back from her honeymoon and is having problems settling into her new position as a stylist. And Jane (Katie Stevens) is recovering from her double mastectomy, her breakup, and she's trying to take the lead in her new position as one of Scarlet's vertical writers. These new situations require a lot of nuance and experience…which our girls may not have fully learned yet…but they have the heart that will see them through. We missed The Bold Type and its inspiring and fabulous take on millennial life!
The Bold Type is back on Freeform on Thursday.
From Freeform:
Three months after surgery, Jane returns to Scarlet with new editorial duties. Kat faces a hard truth when she's forced to take some responsibility. Sutton goes to bat on her first shoot and gets some shocking news that upends her world.
—
Jo Koy: In His Elements
Fri June 12
On Netflix
Watch Jo Koy: In His Elements on Netflix on Friday.
From Netflix:
For the first time ever, comedian Jo Koy takes Netflix to the Philippines in his new special, Jo Koy: In His Elements. Koy celebrates his heritage by telling jokes about life as a Filipino-American while highlighting the culture of Manila. Koy uses this opportunity to shine a light on other Filipino-American performers by welcoming to the stage famed breakdancer Ronnie, Grammy-winning producer !llmind, singer/songwriter Iñigo Pascual, and comedians Andrew Lopez, Joey Guila, and Andrew Orolfo.
—
F is For Family
Season 4
Fri June 12
On Netflix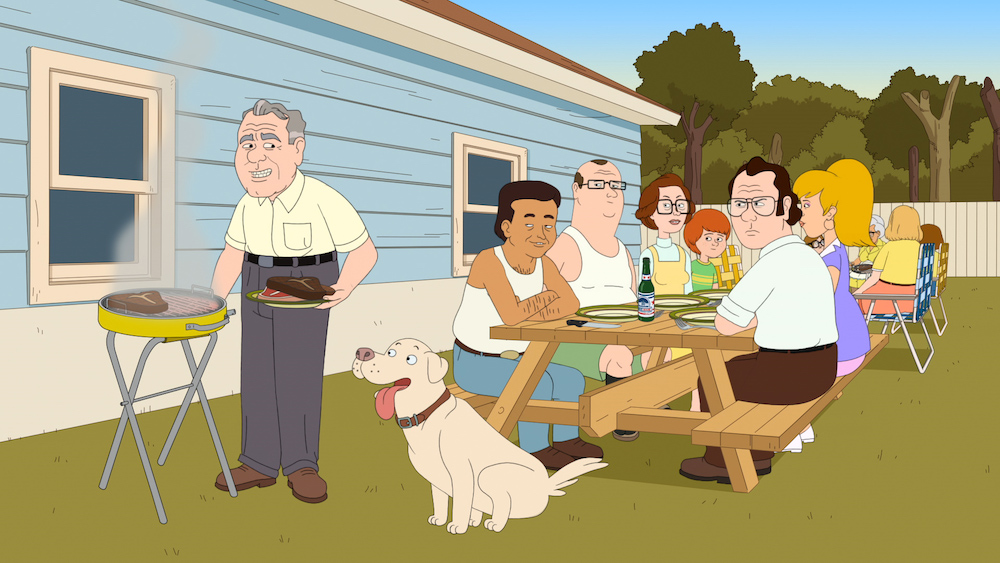 We're on season 4 already? When did that happen? With that said, we also can't remember when we didn't have this show to make us snort-laugh. F is For Family continues to be brash and in-your-face, dealing with parental issues and childhood trauma with a mix of vulgarity and surprising depth. The series has always given its characters plenty of room to grow and S4 is no different. It focuses on Frank's (Bill Burr) relationship with his dad Big Bill Murphy (Breaking Bad's Jonathan Banks). Big Bill abandoned his family when Frank was young and…uhhh…Frank has some issues about it (well, what did you expect?). When Big Bill starts treating his grandkids the way he should've treated his son, Frank REALLY doesn't take that well. The rude and often tasteless humor may not be for everyone but there's a lot of truth and insight into family and relationships if you look a little deeper.
F is For Family returns to Netflix on Friday.
From Netflix:
From comedian Bill Burr and EmmyⓇ award-winner Michael Price, F is for Family transports viewers back to the 1970s, a time when political correctness, helicopter parenting and indoor smoking bans weren't part of anyone's vocabulary, let alone the norm. Featuring the voices of Burr, Laura Dern, Justin Long, Sam Rockwell
and more.
—
Crossing Swords
Season 1
Fri June 12
On Hulu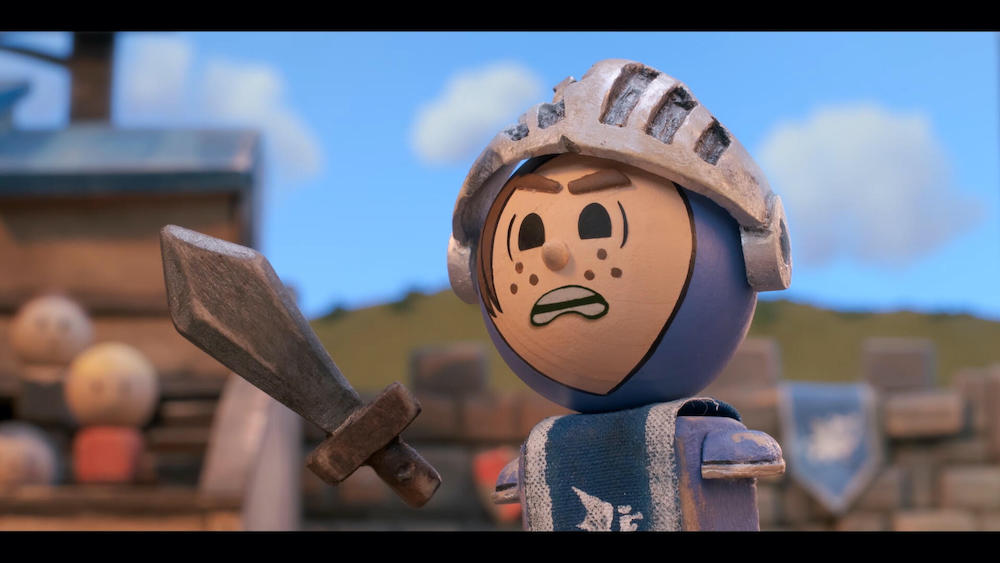 If you're looking to get out of this timeline and indulge in a little bit of ridiculousness, give Crossing Swords a try. Hulu's new stop-motion medieval series follows Patrick (Nicholas Hoult), a squire who has dreams of becoming a brave and noble knight. However, he bites off more than he can chew when he gets launched into the royal way of life, which is full of sex, crimes, and general debauchery. The humor is raunchy and rude with snide commentary that fits the times (and today). Not all of the jokes hit and things get vulgar and play-doh-violent very fast but, like we said, Crossing Swords is worth a try if you're looking for something that you don't have to think too hard about.
Crossing Swords hits Hulu on Friday.
From Hulu:
Goodhearted hero wannabe Patrick lands his dream job as a squire, only to learn the royal castle is a corrupt hornet's nest of horny monarchs, crooks and charlatans. War, murder, full frontal nudity—who knew brightly colored peg people led such exciting lives?
—
Snowpiercer
"Justice Never Boarded" – Season 1, Episode 5
Sun June 14 – 8PM
On TNT
Snowpiercer airs on TNT on Sunday.
From TNT:
Tensions between Third and First Class are boiling as Melanie (Jennifer Connelly) stages the trial of the Snowpiercer killer. Third Class threatens a work stoppage, demanding a representation on the jury, and Melanie makes a fateful decision about which side to favor.