This week: The Bold Type, Loki, Fresh, Fried & Crispy, Starstruck, In the Heights, Love, Victor, Lupin, Dream Horse, Blindspotting
The Bold Type
"Rolling Into the Future" – Season 5, Episode 3
Wed June 9 – 10PM
On Freeform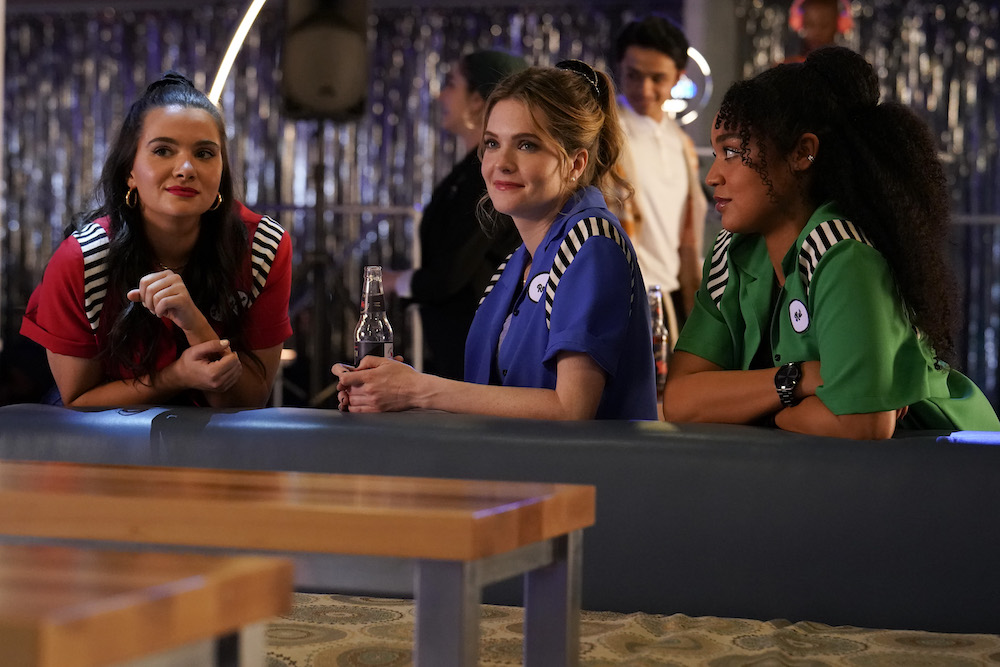 Photo: Freeform/Jonathan Wenk
It's performance review time at Scarlet and Jane (Katie Stevens) is unsure of her role as a leader, which puts her in some uncomfortable situations. Something weird is definitely in the air at Scarlet and it's throwing everyone off their game. Sutton (Meghann Fahy) is tired of everyone tiptoeing around her. Meanwhile Andrew (Adam Capriolo) is missing his usual sense of overly-eager poise. In true The Bold Type fashion, each storyline converges in heartfelt conversations as the truth comes out. As Jacqueline (Melora Hardin) says, "I can't help if I don't know what's going on," which is the core of the episode—it encourages anyone to speak out and seek help if they need it. That's shown brilliantly in Kat's (Aisha Dee) storyline when she turns to Adena (Nikohl Boosheri) to help amplify the voices of women ex-convicts who are struggling to reintegrate into society. That opens up a complex conversation about what it means to stand up and the different ways we can help others. Brava, The Bold Type!
The Bold Type airs on Freeform on Wednesday.
From Freeform:
Jane faces unexpected performance reviews that shake her confidence in The Failing Feminist. Sutton's attempts to move on from her divorce are thwarted by other's opinions, and Kat reunites with Adena, who has a secret.
—
Loki
Season 1
Wed June 9
On Disney+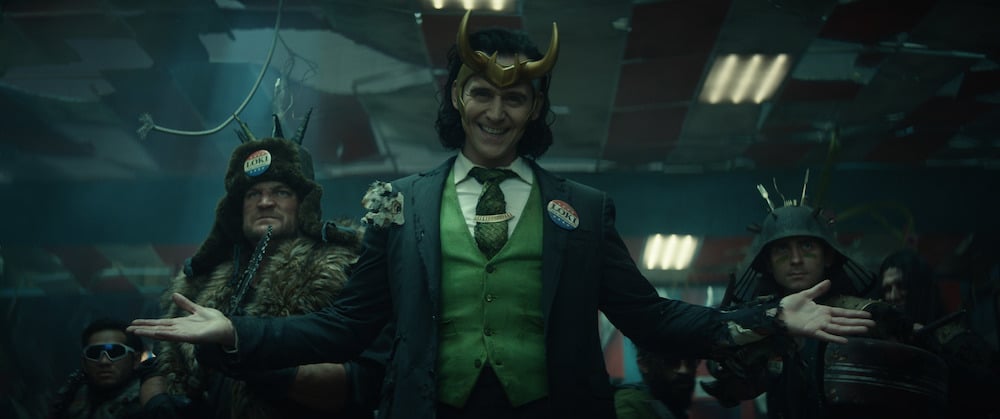 Photo © Marvel Studios 2021
Loki is an engaging buddy-cop style time travel caper, with hints of Midnight Run, Time Bandits, and many more woven into its DNA. It's strongest when Hiddleston is out of his usual element, with Wilson casually pulling strings, but the first two episodes definitely set up a lot of payoff to come. (read our review)
Loki hits Disney+ on Wednesday.
From Disney:
Marvel Studios' "Loki" features the God of Mischief as he steps out of his brother's shadow in a new Disney+ series that takes place after the events of "Avengers: Endgame."
—
Fresh, Fried & Crispy
Season 1
Wed June 9
On Netflix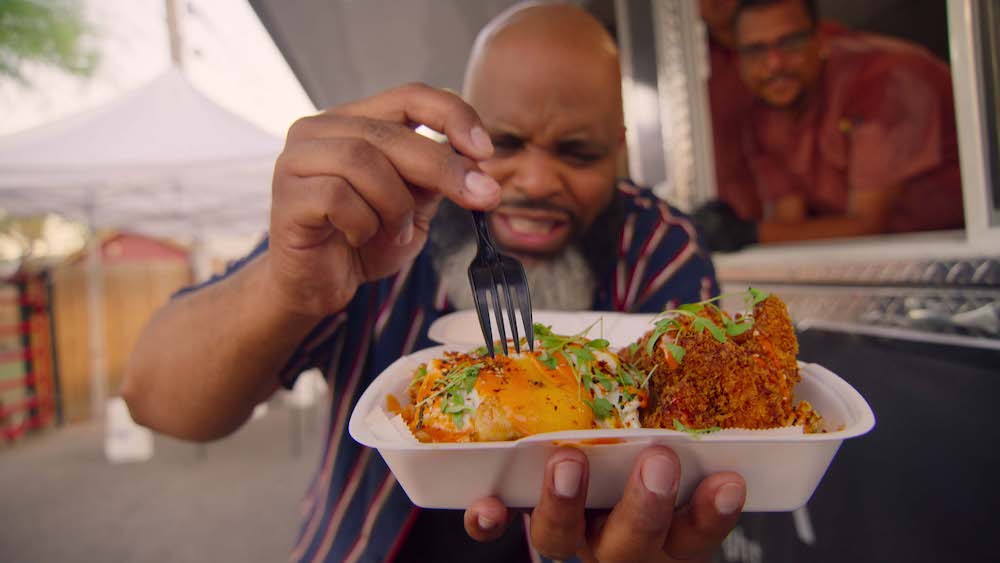 Photo courtesy of Netflix © 2021
Netflix is about to make you hungry AF. Fresh, Fried & Crispy explores all kinds of fried goodness (because frying makes everything better). Daym Drops, AKA the Grandfather of YouTube Food Reviewers, travels across the US in search of the crispiest, crunchiest, and certified delicious eats. From vegan fried chicken in St. Louis to street noodles in Vegas, crab cakes in Baltimore to deep-fried pork chops in Birmingham, this is the best fried food the States have to offer. Daym Drops brings his signature food lover enthusiasm as he tries each new dish—sometimes with skepticism, other times with the zest of a new challenge, every time with hype. And the hype is real because each bite looks so good you're gonna be making a list of the spots in each episode for your next road trip.
Fresh, Fried & Crispy comes to Netflix on Wednesday.
From Netflix:
Extra crispy pork chops in Birmingham, deep fried Oreos in San Diego, and jumbo lump crab cakes in Baltimore. Is your mouth watering yet? Daym Drops, the Grandfather of Food Reviews on YouTube with more than 250 million views, travels all around the country to find the best unknown fried dishes coming from the streets, fancy restaurants, and home kitchens. Come along for the ride as he hunts down the crispiest bite in town!
—
Starstruck
Series premiere
Thurs June 10
On HBO Max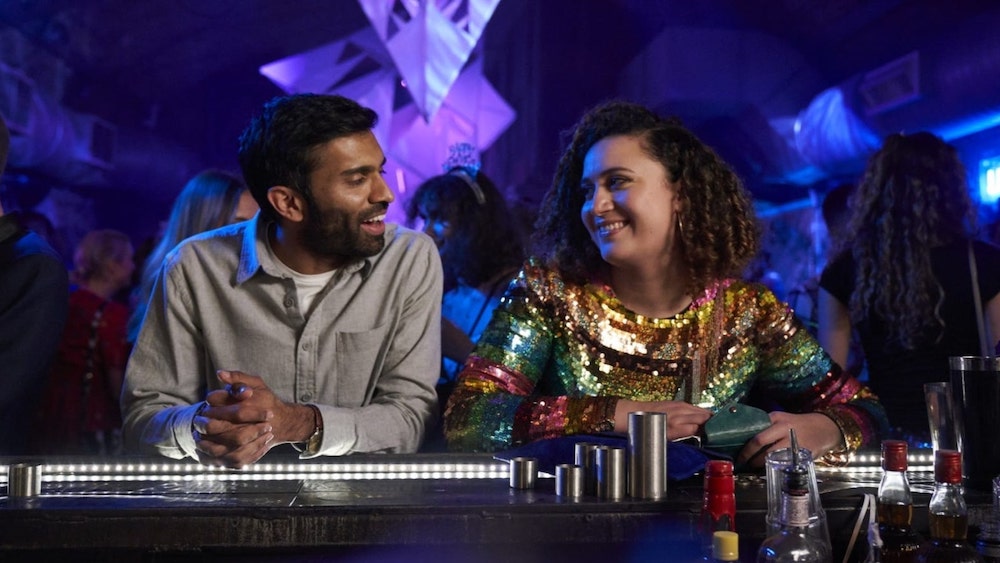 Photo courtesy of HBO Max
Jessie (Rose Matafeo) is a millennial from New Zealand bouncing through life in London, dating around and generally having a good time. On a drunken night out she hooks up with Tom (Nikesh Patel), a guy she finds pretty cute…until the morning-after moment of clarity when she realizes Tom is actually a big time movie star. She's totally chill (after freaking out for a few minutes, of course) and presumes she'll never see him again. But this wouldn't be a rom-com if they didn't keep running into each other in a series of awkwardly charming meet-cutes. Taking place over a year, Starstruck follows Jessie and Tom as they go back and forth between avoiding each other and finding excuses to get close again. The second-hand embarrassment is strong and the Richard Curtis vibes come through in all the awkward humor. Jessie and Tom have good chemistry and you'll enjoy watching their will-they-won't-they dance through the seasons. Starstruck is nothing new or deep but it doesn't have to be. Just settle in and enjoy!
Catch our mini-review soon!
Starstruck premieres on HBO Max on Thursday.
From HBO:
STARSTRUCK follows Jessie (Matafeo), a millennial living in East London juggling two dead end jobs and navigating the awkward morning-after-the-night-before when she discovers the complications of accidentally sleeping with famous movie star Tom (Nikesh Patel). What she thought would become an amusing anecdote soon turns into something more, as the couple realize they can't keep away from each other.
—
In the Heights
Fri June 11
On HBO Max
In the Heights comes to theaters and HBO on Friday.
From HBO:
Lights up on Washington Heights…The scent of a cafecito caliente hangs in the air just outside of the 181st Street subway stop, where a kaleidoscope of dreams rallies this vibrant and tight-knit community. At the intersection of it all is the likeable, magnetic bodega owner Usnavi (Anthony Ramos), who saves every penny from his daily grind as he hopes, imagines and sings about a better life.
—
Love, Victor
Season 2
Fri June 11
On Hulu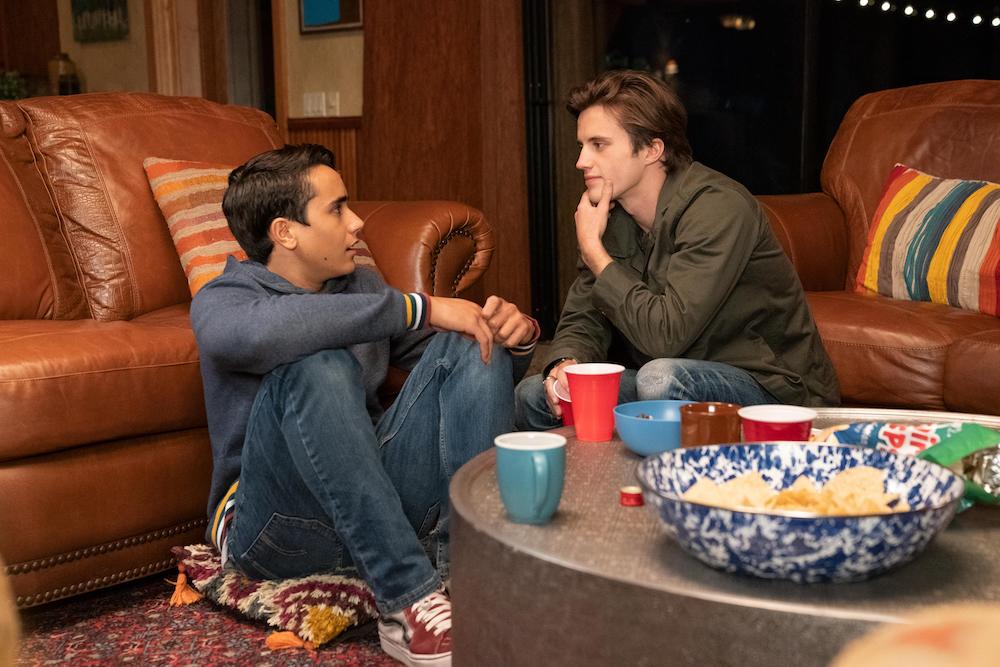 Photo: Greg Gayne/Hulu
Love, Victor S2 picks up after a summer of love between Victor (Michael Cimino) and Benji (George Sear)…but their bubble can't protect them from everything. Victor's parents are trying to adjust to him coming out, which adds more friction on top of their separation. He feels caught in the middle but when Mia (Rachel Hilson) comes back into town from summer camp, he has to face another layer of confusion and hurt. As Victor & Benji plan to announce their relationship to Creekwood High, Victor feels the pressure to come out with every conversation. And…well, kids can be cruel.
Victor's friends are also facing pressure in their own lives. From problems at home to relationship drama to mental health, they need to lean on each other but speaking up about their struggles is hard. Love, Victor covers a whole range of intersectional issues many of us face everyday and it makes sure we know it's okay to feel how we're feeling, to ask for help when we need it, and to be proud of who we are. And these messages are all wrapped up in a heartfelt and cute YA series that will give you all the feels. We're so glad Love, Victor is here to speak to a new generation of kids (and adults too!) and we're cheering it on.
Love, Victor returns to Hulu on Friday.
From Hulu:
The popular teen dramedy returns as season two finds a newly out of the closet Victor entering his junior year at Creekwood High. But being out brings with it new challenges, as Victor faces a family struggling with his revelation, a heartbroken ex-girlfriend in Mia, and the difficulties of being an openly gay star athlete — all while navigating the excitement of his relationship with Benji.
—
Lupin
Part 2
Fri June 11
On Netflix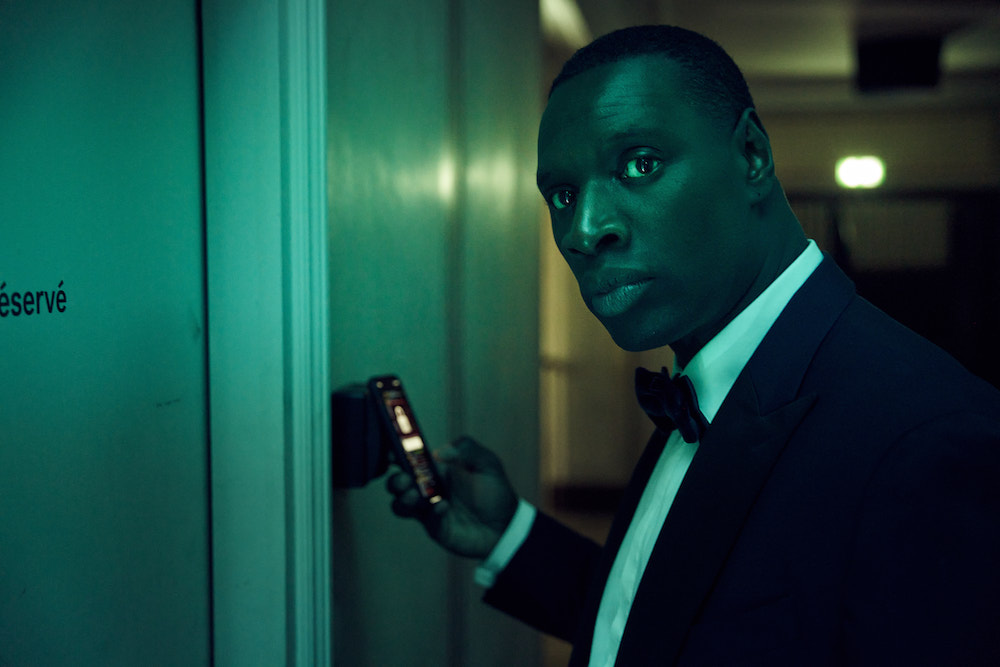 Photo: Emmanuel Guimier
Netflix's excellent live-action Lupin is back for round 2 and things are heating up. Assane's (Omar Sy) journey has put his family in danger, which leaves him no choice but to pull off his most difficult maneuvers yet. With everything to lose, Assane fights like a man backed into a corner—and we all know that's how he does his best work. When Hubert Pelligrini (Hervé Pierre) attempts to recover what he lost, Assane sees it not as a trap but as an opportunity…but he underestimates just how insidious Pelligrini can be. Watching the two circle each other is thrilling; watching Assane run rings around the entire police force and every security system is magnifique. Grounding the series are Assane's interactions with his son Raoul (Etan Simon), where he's seen through the eyes of a young boy not yet cold to the world. Part 2 builds on the family element with contrasting moments between Raoul vs. flashbacks of Assane when he was young. These scenes show how Assane became the master thief he is today—and you start to see that trademark charm take shape. You can't help but smile even when the danger heightens because you can't wait to see how Lupin twists its way into new and daring schemes.
Lupin is back on Netflix on Friday.
From Netflix:
This isn't a game anymore. Assane's quest for revenge against Hubert Pelligrini has torn his family to pieces. With his back to the wall, he now has to think of a new plan, even if it means putting himself in danger.
—
Dream Horse
Fri June 11
On Topic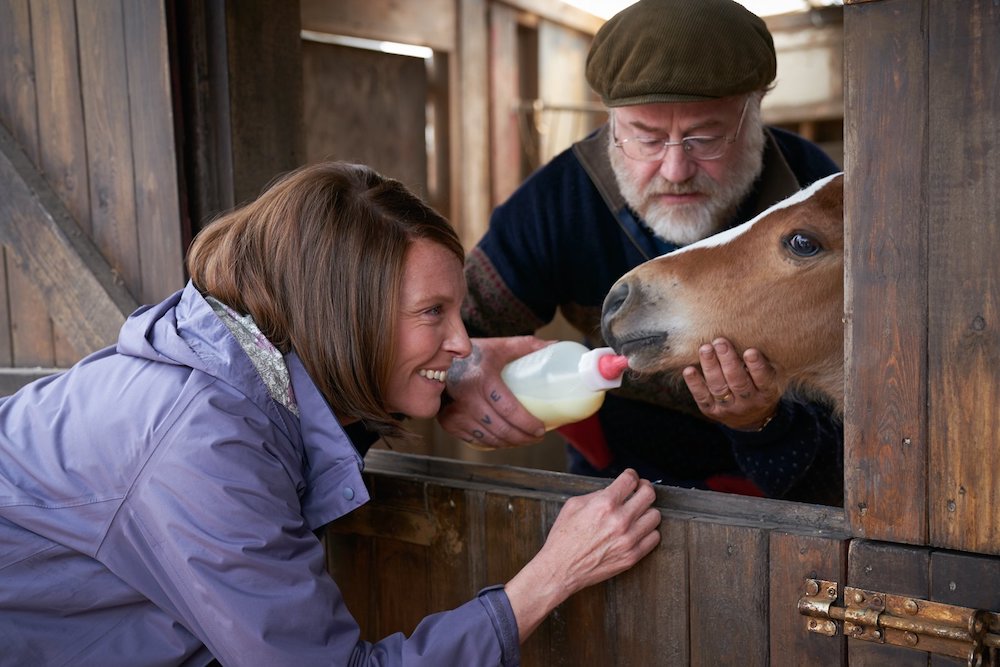 Photo credit: Kerry Brown / Bleecker Street & Topic Studios
Dream Horse is a feel-good movie. The cast is real and relatable, and Toni Collette knocks it out of the park as usual. With the world the way it is right now, I feel like Jan (Collette) is all of us: tired, trapped, and looking for something to bring the world back to life. The joy of triumph, sprinkled here and there with tragedy and conflict, makes this a good movie. Sadly, not a great one. (read our review)
Stream Dream Horse on demand on Friday.
From Topic:
The film tells the inspiring true story of Dream Alliance, an unlikely race horse bred by small town Welsh bartender, Jan Vokes (Academy Award nominee Toni Collette). With very little money and no experience, Jan convinces her neighbors to chip in their meager earnings to help raise Dream in the hopes he can compete with the racing elites. The group's investment pays off as Dream rises through the ranks with grit and determination and goes on to race in the Welsh Grand National showing the heart of a true champion.
—
Blindspotting
Series premiere
Sun June 13 – 9PM
On Starz
Watch Blindspottting on Starz on Sunday.
From Starz:
"Blindspotting" centers on Ashley, who is nipping at the heels of a middle class life in Oakland until Miles, her partner of 12 years and father of their son, is suddenly incarcerated, leaving her to navigate a chaotic and humorous existential crisis when she is forced to move in with Miles' mother and half-sister.