This week: Only Murders in the Building, Cristela Alonzo: Middle Classy, Motherland: Fort Salem, Baymax!, The Upshaws, The Princess, Stranger Things, The Terminal List
Only Murders in the Building
Season 2
Tues June 28
On Hulu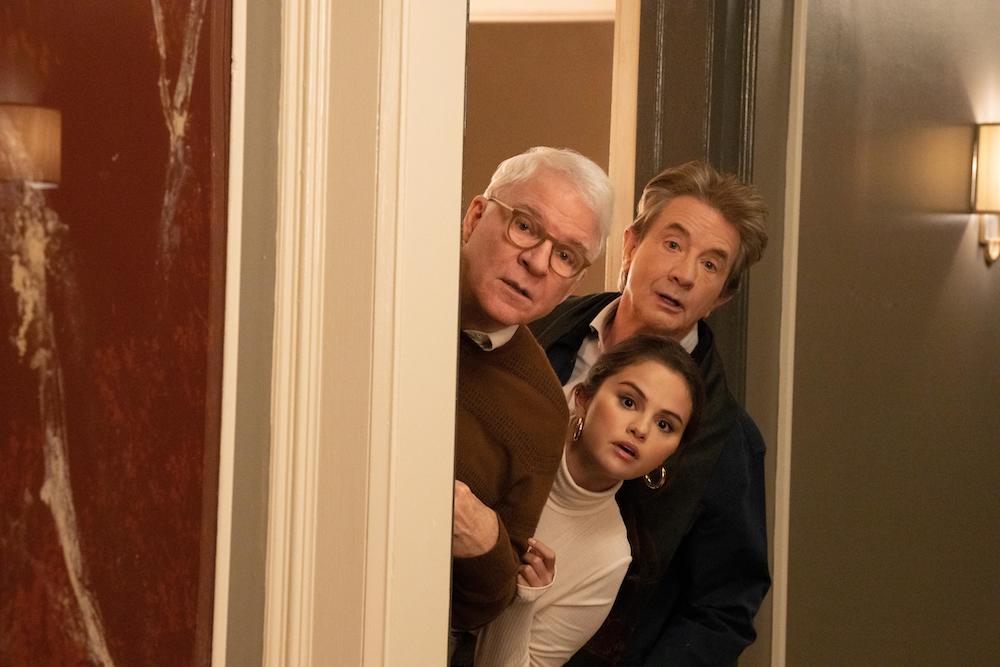 Only Murders in the Building is ready to entertain once again, rejoining our trio of true crime enthusiasts who are caught in a sticky situation. They're being questioned about their involvement in Bunny's murder…and it looks bad. Real bad. So it's up to them to clear their own names—and maybe achieve some of their own goals while they do it. Oh, and that's if they don't get bumped off before they figure out who the killer is and why they're being framed. Only Murders in the Building is wickedly clever and darkly funny, managing to pull off a killer follow-up season that doesn't get repetitive. That's thanks in large part to the three musketeers of Steve Martin, Martin Short, and Selena Gomez, who continue to be a delight. You'll get caught up not only in the mystery but the quirky ways they engage in it—and as the mystery deepens and bloody murder weapons start showing up in the strangest places, you won't be able to stop watching.
Only Murders in the Building returns to Hulu tomorrow.
From Hulu:
Following the shocking death of Arconia Board President Bunny Folger, Charles, Oliver & Mabel race to unmask her killer. However, three (unfortunate) complications ensue – the trio is publicly implicated in Bunny's homicide, they are now the subjects of a competing podcast, and they have to deal with a bunch of New York neighbors who all think they committed murder.
–
Cristela Alonzo: Middle Classy
Tues June 28
On Netflix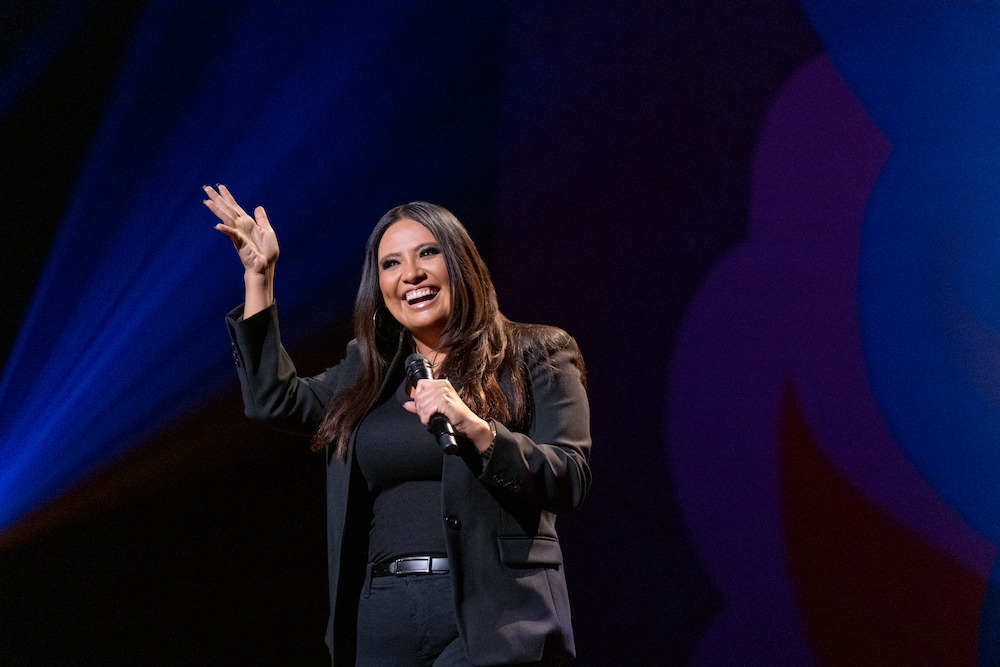 Cristela Alonzo is going places—if you loved her 2017 comedy special Lower Classy, get ready for some leveled-up laughs in Middle Classy. Oh, and don't worry, she's still keeping it 100% real. From life in your 30s, to the differences between speaking English and Caucasian (it's a thing), to unusual birthday celebrations, she's got some hilarious stories to tell and, damn, she tells 'em so well. You won't be able to stop laughing as Alonzo brings extra sparkle to the phrase 'it's funny 'cause it's true.'
Stream Cristela Alonzo: Middle Classy on Netflix tomorrow.
From Netflix:
In the follow up to her 2016 comedy special, Lower Classy, Cristela Alonzo is back for her second Netflix comedy special, Middle Classy. With more money and a smile big enough to show off her hard earned new teeth, Cristela is living the American Dream. She hilariously shares the joys of aging in her forties, her first ever experience with a gyno, and the importance of family. Cristela Alonzo: Middle Classy premieres globally on Netflix on June 28th, 2022.
–
Motherland: Fort Salem
"The Price of Work" – Season 3, Episode 2
Tues June 28 – 10PM
On Freeform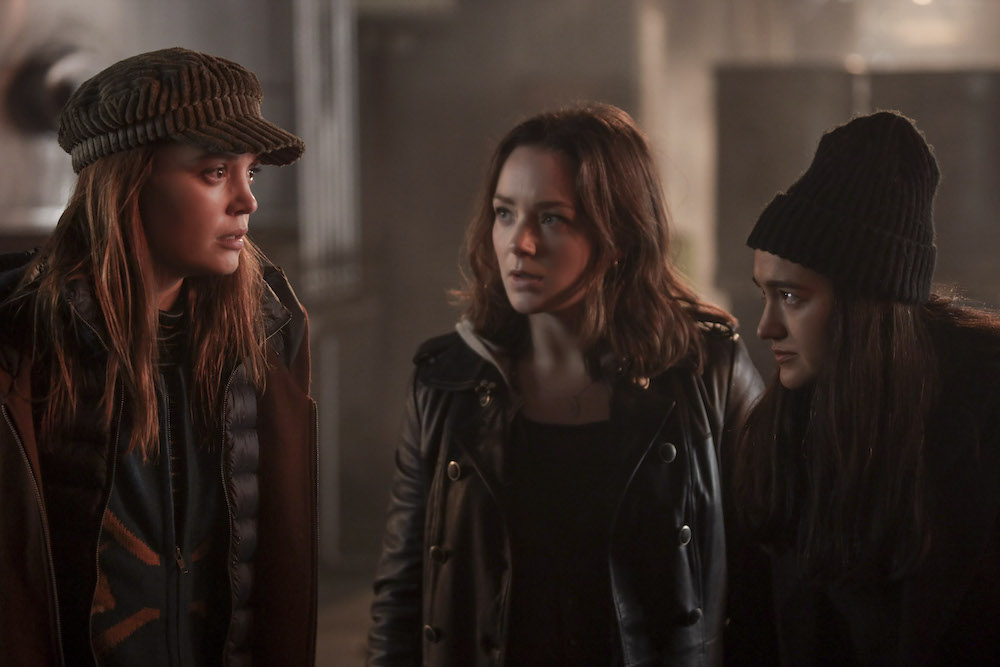 After being spotted, the group is forced to move undercover into the Cession…until they get intel from back home about a new mission. There's something wicked brewing in Motherland: Fort Salem and it's going to take all our witches' power to stop it. Ooh, it'll give you chills. If they can hold it together as a team, that is—tensions are running high, especially when Raelle (Taylor Hickson) falls sick. With whispers of a new alliance and spooky legends of what wanders the Cession, a sense of danger is pressing in at all sides.
Back at Fort Salem, Anacostia (Demetria McKinney) and Petra (Catherine Lough Haggquist) have a mission of their own, bringing them close to uncovering some powerful secrets. "The Price of Work" hammers home how much everyone has to lose—and gives you even more reason to root for them. Motherland: Fort Salem doesn't take its foot off the gas in this episode, adding so many revelations and twists that'll leave your heart racing and ready for more.
Motherland: Fort Salem airs on Freeform tomorrow.
From Freeform:
The group seeks sanctuary in the mysterious Cession. The Unit learns the Camarilla is directly targeting the Mycelium, inspiring them to strike back. Petra and Anacostia work to determine President Wade's allegiance.
–
Baymax!
Season 1
Wed June 29
On Disney+
Baymax! hits Disney+ on Wednesday.
From Disney:
Walt Disney Animation Studios' "Baymax!" returns to the fantastical city of San Fransokyo where the affable, inflatable, inimitable healthcare companion, Baymax (voice of Scott Adsit), sets out to do what he was programmed to do: help others. The six-episode series of healthcare capers introduces extraordinary characters who need Baymax's signature approach to healing in more ways than they realize.
–
The Upshaws
Season 2, Part 1
Wed June 29
On Netflix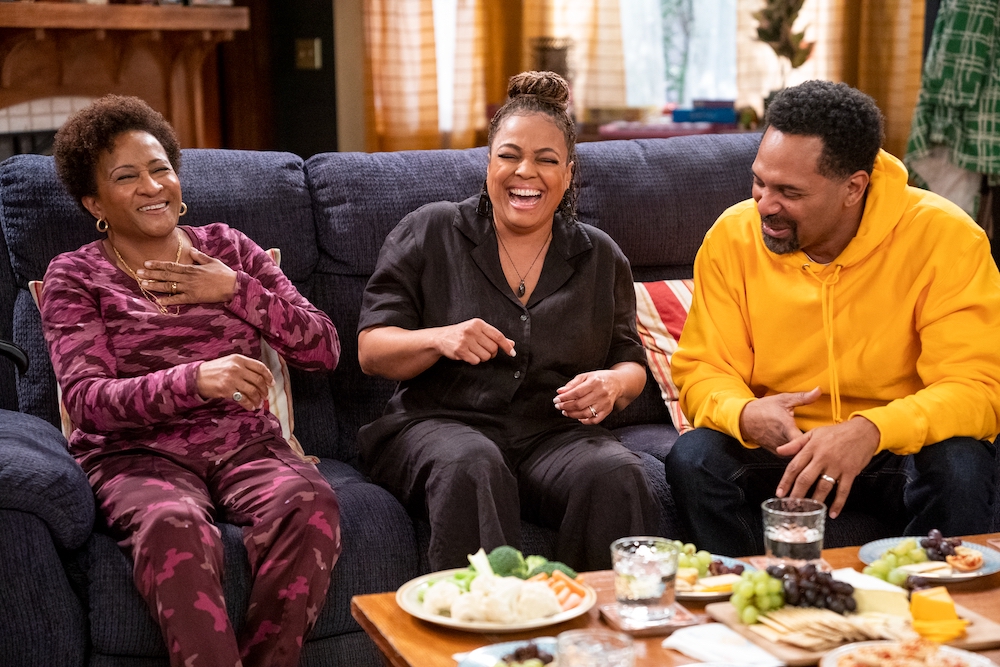 The Upshaws is back for another round, opening with S1's finale bombshell revelation that's going to flip this already-complicated family dynamic. With a new school year and some additions to the family, Bennie (Mike Epps) and Regina's (Kim Fields) trust is put to the test…especially when Lucretia (Wanda Sykes) stirs the pot with some extra sauce. The Upshaws likes to throw curveballs in order to see how the fam comes out swinging, strikes out, or hits a home run. And you'll be rooting for 'em every step of the way—because sometimes family can be messy but they'll always have your heart.
The Upshaws comes to Netflix on Wednesday.
From Netflix:
Bennie Upshaw (Mike Epps), the head of a Black working class family in Indianapolis, is a charming, well-intentioned mechanic and lifelong mess just trying his best to step up and care for his family — wife Regina (Kim Fields), their two young daughters (Khali Spraggins, Journey Christine) and firstborn son (Jermelle Simon), the teenage son (Diamond Lyons) he fathered with another woman (Gabrielle Dennis) — and tolerate his sardonic sister-in-law (Wanda Sykes), all without a blueprint for success. But the Upshaws are determined to make it work, and make it to the next level, together. In season 2 part 1, the Upshaws continue to ride life's ups and downs, including new loves, old flames, big dreams, life changes and the love and drama that comes with family.
–
The Princess
Fri July 1
On Hulu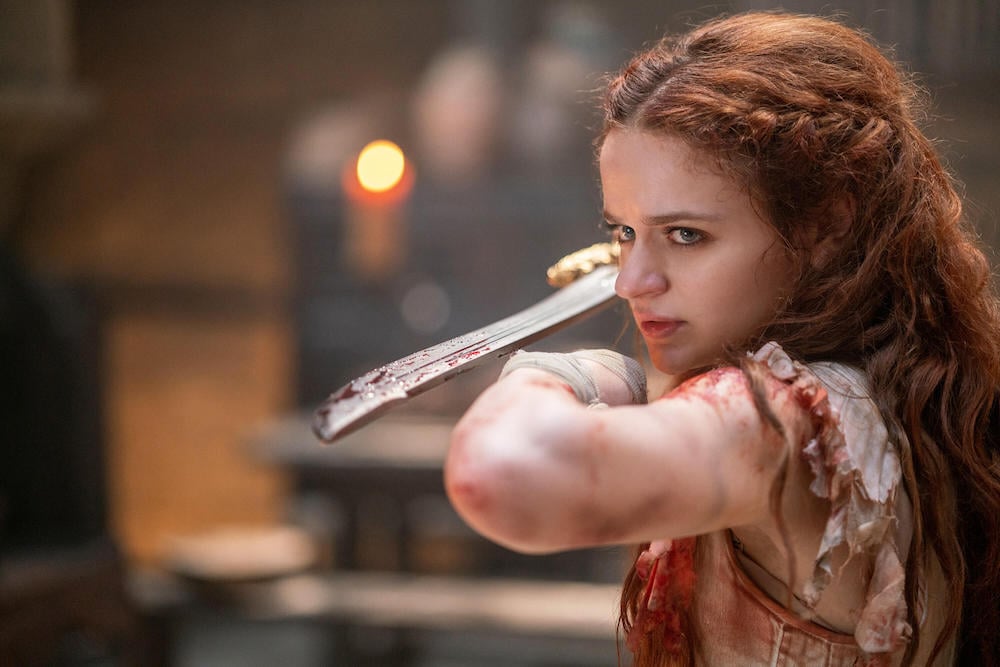 Let's make a Brave and Mulan all-in-one live-action, starring Joey King but let's make it a little bit Princess Bride and add lots of blood. –Sherin Nicole
Watch The Princess on Hulu on Friday.
From Hulu:
When a beautiful, strong-willed princess refuses to wed the cruel sociopath to whom she is betrothed, she is kidnapped and locked in a remote tower of her father's castle. With her scorned, vindictive suitor intent on taking her father's throne, the princess must protect her family and save the kingdom.
–
Stranger Things
Season 4, Part 2
Fri July 1
On Netflix
Stranger Things returns to Netflix on Friday.
From Netflix:
It might not work out for us this time.
–
The Terminal List
Season 1
Fri July 1
On Amazon Prime Video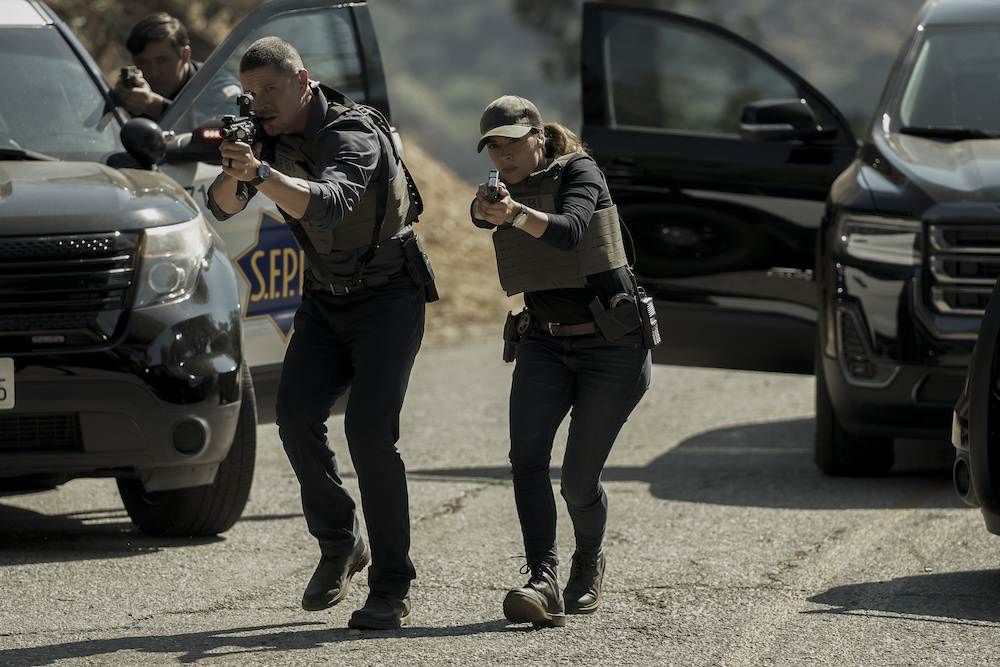 Need a new series to fill the Reacher-sized hole in your heart? The Terminal List is going to take on that mission and it's going to be bloody. Navy SEAL James Reece (Chris Pratt) has his world turned upside down when his covert-ops mission is ambushed. He somehow survives the bloodshed and returns home to a string of treatments, physicals, and questions—all wondering if what he says happened is true. His memories don't line up with what officials are saying…and we all know powerful organizations have a habit of covering up secrets. When things get more and more suspicious, Reece soon begins to realize how much danger he is in, leading him on a covert mission of his own. The Terminal List has gut-pounding action scenes you'd expect from a warzone-related series—but it's the quiet moments when Reece is back at home trying to rectify his world that are the most chilling. Because you'll see just how dangerous authority can be when you start asking the right questions—and that's a little too real for comfort.
Stream The Terminal List on Amazon on Friday.
From Amazon:
Based on the best-selling novel by Jack Carr, The Terminal List follows James Reece (Chris Pratt) after his entire platoon of Navy SEALs is ambushed during a high-stakes covert mission. Reece returns home to his family with conflicting memories of the event and questions about his culpability. However, as new evidence comes to light, Reece discovers dark forces working against him, endangering not only his life, but the lives of those he loves.