This week: Patriot Act, Eric Andre: Legalize Everything, Crazy Delicious, Doom Patrol, The Bold Type, Central Park, Snowpiercer
Patriot Act
"We're Doing Elections Wrong" – Volume 6, Episode 7
New episodes Sunday
On Netflix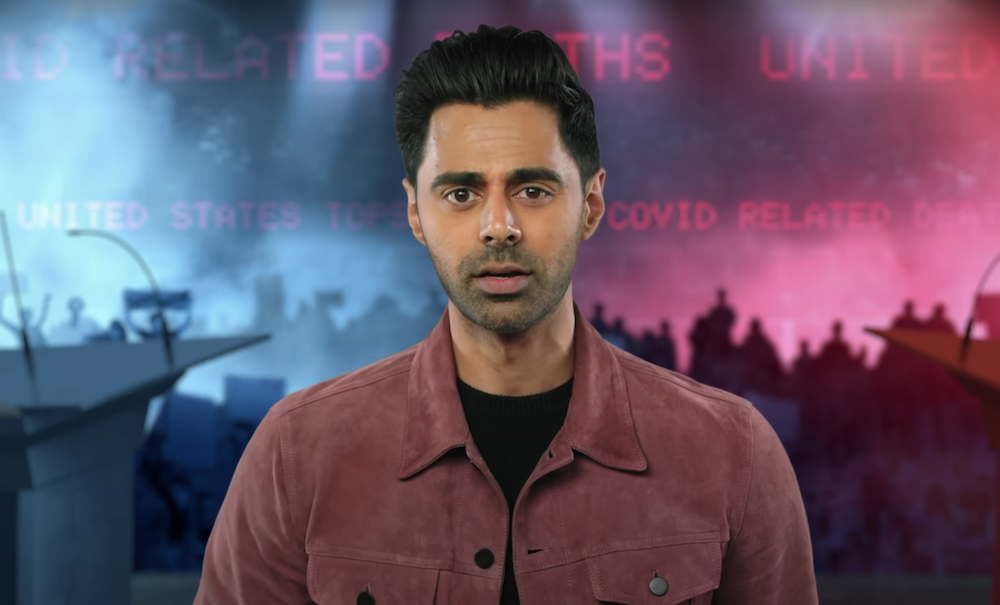 As the election approaches it seems we're more divided than ever. This week Hasan Minhaj breaks down one of the many reasons why: The fact that we only have two political parties to choose from. He explains the American plurality system—AKA a winner-take-all election—and looks at how it helps the current administration take more control than they should. He also talks to Alexandria Ocasio-Cortez about why Joe Biden might be the best candidate to unite all Democrats—not because of his policies (does anyone know what they are?)—but because he's dead set on
beating Trump. This episode lays out a good case for how to change the voting system through local law. When all you wanna do is throw your hands up (and throw America out) Patriot Act hands you a solution that could actually make a real difference.
New episodes of Patriot Act with Hasan Minhaj
air every Sunday on Netflix.
From Netflix:
America's winner-take-all elections drive a divisive, two-party machine that limits choice. Hasan explains — and champions a viable alternative.
—
Eric Andre: Legalize Everything
Tues June 23
On Netflix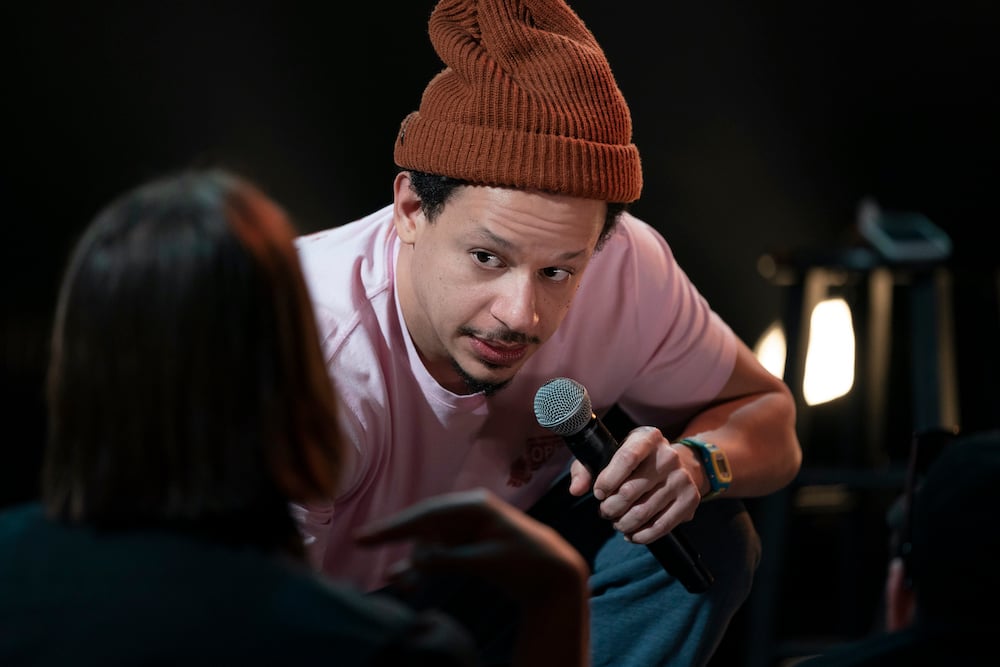 Eric Andre is known for his wild & out there comedy and his new Netflix special turns the dial up to eleven by handing him the mic and letting him say whatever the f#$k he wants. He talks about drugs…a LOT of them…and shares his personal experiences using them that are too crazy not to be true. Some of the jokes don't always hit which will make you wonder who allowed this standup special to happen…but when they ring with the truth they'll leave you snort-laughing.
Stream Eric Andre: Legalize Everything on Netflix on Tuesday.
From Netflix:
Comedian Eric Andre presents his very first Netflix original stand-up special. Taking the stage in New Orleans, Andre breaks the boundaries of comedy as he critiques the war on drugs, the war on sex, and the war on fart jokes! Eric Andre: Legalize Everything premieres globally on Netflix on June 23, 2020.
—
Crazy Delicious
Season 1
Wed June 24
On Netflix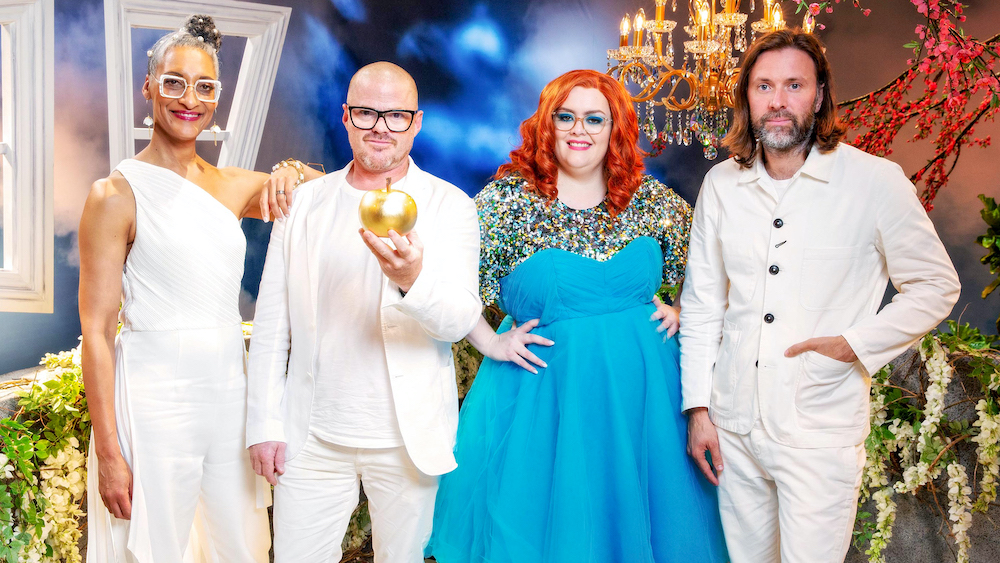 A pantheon of food gods have descended to give us some Crazy Delicious treats. Netflix's new cooking show features judges Heston Blumenthal, Niklas Ekstedt, and Carla Hall—gods in the culinary sense—who bring their star-power to heat up the competition. In each episode, three contestants are encouraged to create the most divine concoctions they can dream up. Everything from the enchanted garden set (that's actually real!) to the cuisine creations are insane—the show is whimsical and weird and you'll be totally drawn in. It's enough to get you in the kitchen trying to get your #Instaworthy bake on…or to get you ordering enough food to soothe your new case of the munchies. Crazy Delicious is about to be your new binge-watch, further cementing Netflix's place as a leader of tasty cooking shows.
Crazy Delicious comes to Netflix on Wednesday.
From Netflix:
Crazy Delicious is an original episodic competition television series where amateur, imaginative chefs compete in a magical food competition with an edible set, to create the most gorgeous and delicious dishes across three rounds.
—
Doom Patrol
Season 2 premiere
Thurs June 25
On DC Universe & HBO Max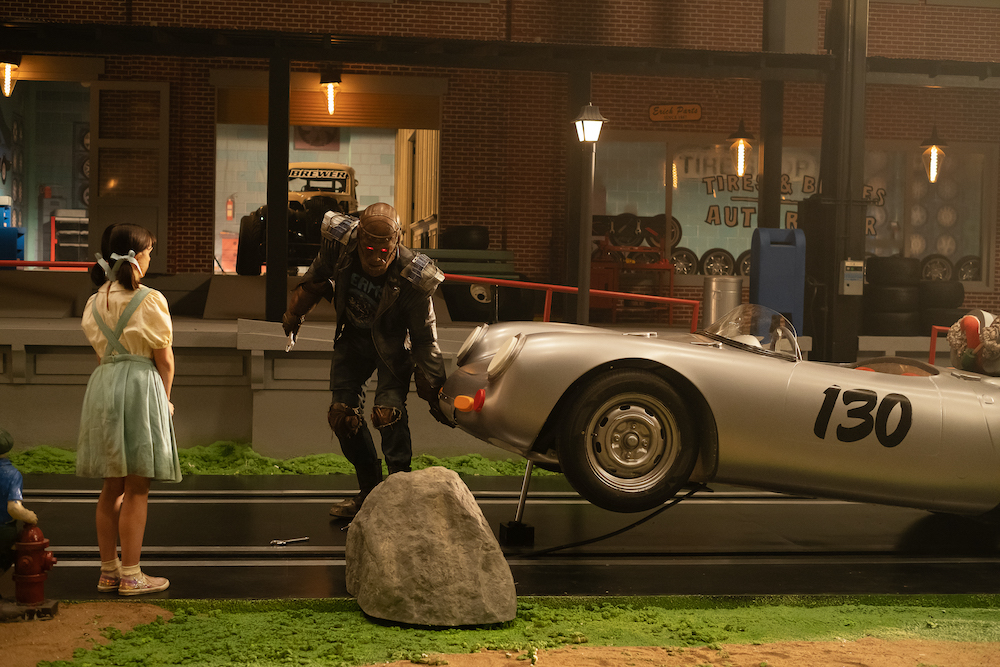 If you weren't terrified of The Chief's (Timothy Dalton) daughter Dorothy Spinner (Abigail Shapiro) before, her introduction in Doom Patrol S2 is going to give you all kinds of chills. Doom Patrol shrinks us down and drops us into Cliff's (Brendan Fraser) toy race track where (most of) our heroes are stuck. They're starting to get a little bit of cabin (or tent?) fever and are ready to take it out on each other. The fact that Dorothy is whispering in their ears with seeming childlike innocence doesn't help. It makes them all relive their worst memories. Ooh, things are uncomfortable to the extreme and that's where this show thrives. Doom Patrol doesn't take its foot off the gas with S2's return, making you feel the pressure every single character is under until you're ready to explode…before pulling you in even deeper with some more dangerous revelations.
Doom Patrol returns to DC Universe on Thursday.
From DC Universe:
In the season premiere, Niles, Jane, Cliff, Rita, Vic and Dorothy are still trapped in miniature-size, weeks after the events of last season. Camped out in Cliff's miniature race-track set up, Dorothy tries to befriend both Cliff and Jane, while Larry does his best to figure out a way to restore everyone to their normal size once again. Meanwhile, Rita asks Vic for help in using her elastic abilities for good, while Jane hides out in the Underground and Niles tries everything to earn forgiveness for his past deeds. In the end though, Niles will have to sacrifice something very precious, by making a bargain with Willoughby Kipling (recurring guest star MARK SHEPPARD) in order to help the team and keep his daughter safe – and the world safe from her imaginary friends.
—
The Bold Type
"Lost" – Season 4, Episode 13
Thurs June 25 – 10PM
On Freeform
The Bold Type is taking a breath this week and looking inwards. There's a lot of turbulent emotions running through each storyline which will touch your heart. Kat (Aisha Dee) has to say goodbye to her old apartment—the place that helped shape her—and it makes her reflect on the good times she had there. This also leads her to question what's next in her career. We love the moves she's making! You'll be cheering her on even when she faces some hurdles. Meanwhile Jane (Katie Stevens) tests the dating waters again but she might need some more time to deal with the emotions she's been hiding from. Sutton (Meghann Fahy) also looks to the future when she gets some heartbreaking news. You'll just want to wrap her up in a warm hug. Her storyline is a difficult one but The Bold Type doesn't shy away from showing that it's okay to not be okay—and finding a support network is so
deeply important.
The Bold Type hits Freeform on Thursday.
From Freeform:
Sutton grapples with her complex reaction towards the massive changes in her life. At Kat's urging, Jane starts dating again. Kat plans her next move as she faces financial insecurity, and turns to Alex for help.
—
Central Park
"Rival Busker" – Season 1, Episode 6
Fri June 26
On Apple TV+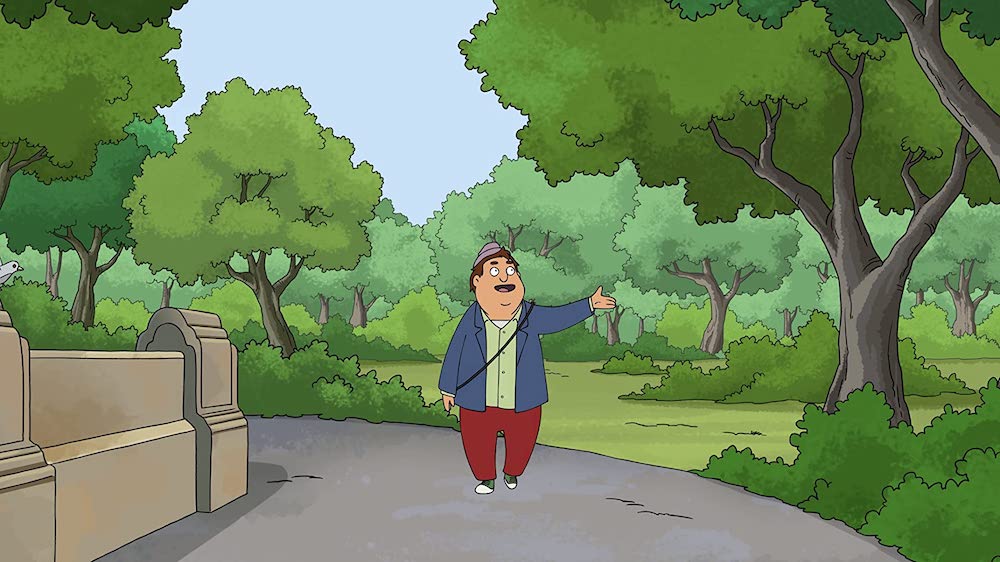 Birdie (Josh Gad) violated his busker contract by trying to interfere with the Tillerman family's lives rather than just observing them. He told Paige (Kathryn Hahn) that Bitsy (Stanley Tucci) is the one who's sabotaging the park…so now he must face the consequences. Birdie is replaced by a much more "capable" busker. You'll be simultaneously laughing at the ridiculousness of the announcement but also screaming, "no, not Birdie!". His meddling was a good thing, however, as it inspires Paige to get some more dirt on Bitsy. Paige decides to stay at one of Bitsy's hotels (for research purposes) but she soon gets tangled up in a wedding gone wrong. Ooh, the drama! Speaking of…uhh…drama, Owen (Leslie Odom Jr.) and Cole (Tituss Burgess) set up camp to watch some owl eggs hatch in the park. Yup…drama. Both storylines will have you completely invested, rooting for the Tillerman family as they get themselves into the kinds of trouble only they could invent.
New episodes of Central Park hit Apple TV+ every Friday.
From Apple TV+:
In this animated musical comedy, Owen Tillerman and his family live an unconventional life in New York's bustling Central Park, which Owen manages.
Now, they'll have to fend off a wealthy hotel heiress who wants to turn the park
into condos.
—
Snowpiercer
"The Universe is Indifferent" – Season 1, Episode 7
Sun June 28 – 9PM
On TNT
Snowpiercer airs on TNT on Sunday.
From TNT:
Melanie intensifies her search for Layton as he plots to weaponize her secret.