This week: Motherland: Fort Salem, The Bold Type, Too Hot to Handle, Making It, Central Park, Fathom, Sex/Life, Who Are You, Charlie Brown?, September Mornings, Fast & Furious 9, Bosch, The Mysterious Benedict Society
Motherland: Fort Salem
"Of the Blood" – Season 2 premiere
Tues June 22 – 10PM
On Freeform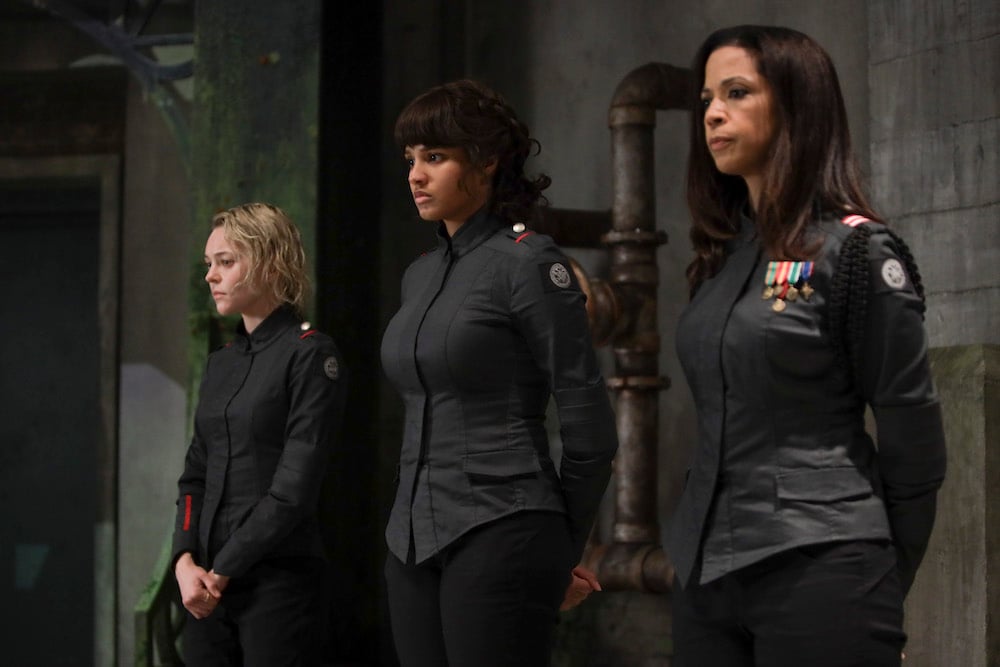 Photo: Freeform/Jeff Petry
After an explosive S1 finale, Motherland: Fort Salem left us hanging from the edge of a very tall and very scary cliffhanger (and we were screaming for more, more, more). When we meet our girls again, they're finding their way home while trying to figure out what the hell happened. Tally (Jessica Sutton) has aged from giving her youth to General Alder (Lyne Renée)—will the General make things right? We don't know if we'll ever be able to truly trust her. Meanwhile Abigail (Ashley Nicole Williams) and Raelle (Taylor Hickson) are reeling from the explosion that somehow protected them—and they're ready to figure out why. But at what cost? The scars of war run deep and will stay with them long after they leave the battlefield. Motherland: Fort Salem is back with so many more questions to get you hooked all over again. Not to mention all the simple but captivating visual effects of the witches' work that levels up as they grow stronger. Ooh, there's drama and dark things brewing and you'll be pulled all the way in—so get ready to celebrate the Bellweather Unit as they unite in friendship, love, and badassery for a new season!
Motherland: Fort Salem returns to Freeform tomorrow.
From Freeform:
Despite the threat of the Camarilla, the discovery of new witches gives Alder hope. Tally struggles with her role as a Biddy, and Raelle and Abigail return to Fort Salem with their mysterious new abilities.
—
The Bold Type
"Don't Turn Away" – Season 5, Episode 5
Wed June 23 – 10PM
On Freeform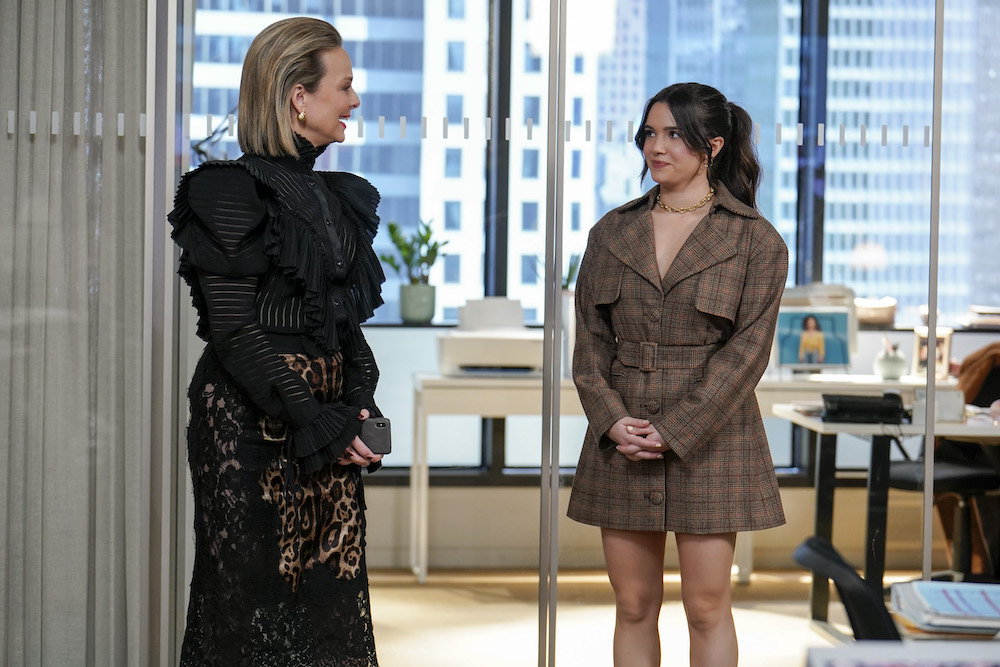 Photo: Freeform/Jonathan Wenk
S5 has seen a lot of personal growth for our girls and this week they're taking big steps. Sutton (Meghann Fahy) heads to therapy to talk about her issues with drinking…but a surprise phone call threatens to derail any progress she has made. Jane (Katie Stevens) begins shadowing Jacqueline (Melora Hardin) as she prepares to take on a bigger role at Scarlet. She has some big shoes to fill but this may be the push she needs to fly. Kat (Aisha Dee) starts her new full-time focus on activism and finds new layers of complicated in working with Adena (Nikohl Boosheri) again. When she's given an offer she can't refuse, it surprises her in interesting ways. The Bold Type continues to throw tough challenges at the girls but together they find the courage to stand up and handle them. It's inspiring to not only see them admit when they need help but to push through it and rise to the occasion.
The Bold Type airs on Freeform on Wednesday.
From Freeform:
Kat struggles to get a movement off the ground and is faced with a life-changing opportunity. Sutton gets an unexpected call that threatens the progress she's made at therapy, and Jane is faced with her biggest challenge ever at Scarlet.
—
Too Hot to Handle
Season 2
Wed June 23
On Netflix
Stream Too Hot to Handle on Netflix on Wednesday.
From Netflix:
The world's hottest no dating dating show is back with ten sexy new singles. Anyone who dares to break the rules of no kissing, no heavy petting, and no self-gratification of any kind will see the $100,000 prize drop faster than our contestants' libido in the least sexy vacation getaway of their lives.
—
Making It
Season 3
Thurs June 24 – 8PM
On NBC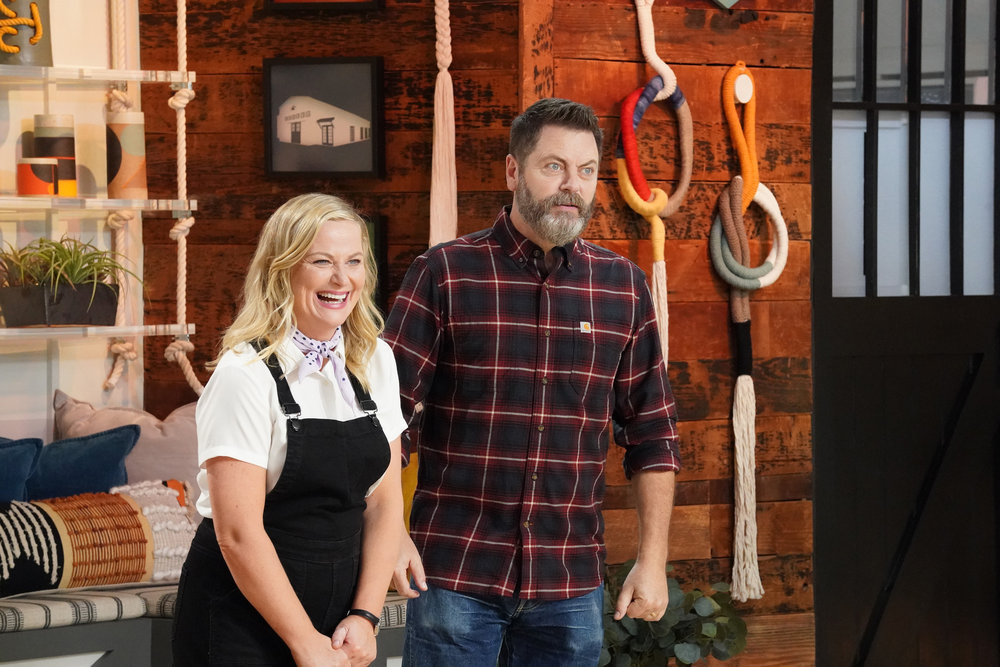 Photo by: Evans Vestal Ward/NBC
Amy Poehler and Nick Offerman's beloved craft show is back! In Making It'sS3 opener we meet a team of new makers who are tasked with crafting toys from their childhood days, before taking on a bigger challenge of representing what family means to them. From pun-fueled pinball machines to wind-up boxes filled with affirmations, woven hanging baskets to flower collage portraits, each creation will make you smile big, especially as you see each contestant light up as they share what they made. It'll also make you tear up a little as you hear the stories behind each project and the love that went into them. If you need a mood boost with a show that is lighthearted and whimsical and full of heart, put Making It on for instant joy.
Making It is back on NBC on Thursday.
From NBC:
From executive producers and Emmy Award-nominated hosts Amy Poehler and Nick Offerman, "Making It" returns for a third season, reuniting two of pop culture's biggest BFFs and celebrating the creativity and craftiness in all of us. This season highlights how making things brings together communities, friends, neighbors and families, and serves as a reminder of the importance of positivity and imagination, which is needed now more than ever. Some of the most talented makers from across the country will take on a variety of handmade projects with the hopes of impressing Poehler, Offerman and the judges – trend expert Dayna Isom Johnson and creative visionary/author Simon Doonan. Jimmy DiResta returns as the Wood Shop Master.
—
Central Park
Season 2 premiere
Fri June 25
On Apple TV+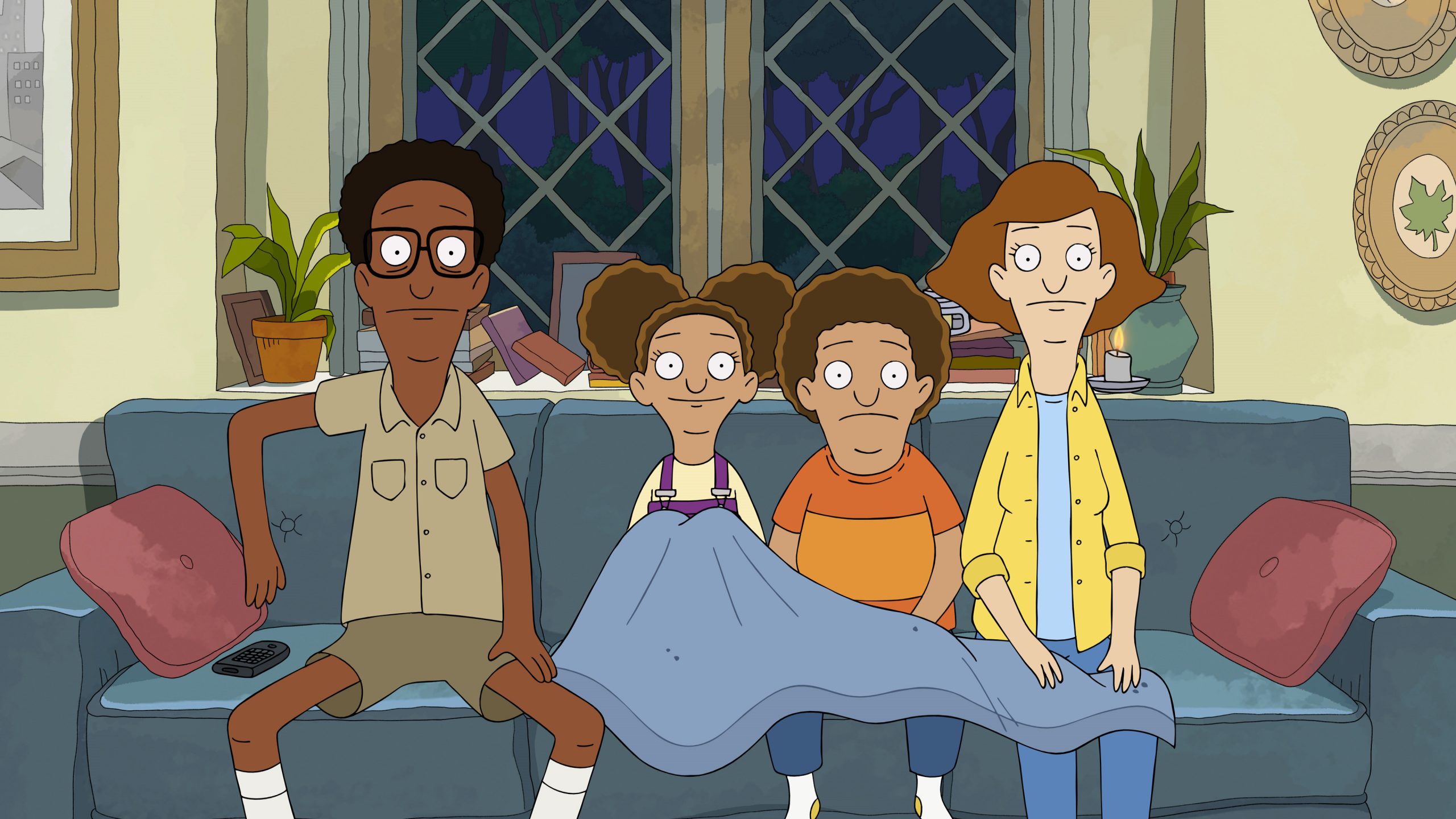 Photo courtesy of Apple
As we gain new layers to our much loved characters, Central Park drops song after glorious song that each help to push the narrative with whimsical commentary. The series is lighthearted and fun and will make you forget about the weight of the world as the cast sings your worries away. But there's still that zing of realness to the storylines when it comes to love, life, and family—which is what makes this show sparkle. (read our review)
Stream Central Park on Apple TV+ on Friday.
From Apple:
In season two of "Central Park," the Tillerman family continues to navigate living in and caring for the world's most famous park. Molly experiences the trials and tribulations of adolescence, Cole is challenged by a truly embarrassing moment at school, Paige continues to chase down the mayor's corruption story and Owen juggles managing the park, his staff and his family all with a smile on his face. Meanwhile, Bitsy inches ever closer to her sinister goal of claiming Central Park as her own, with Helen by her side eternally wondering whether she's made it into Bitsy's will. Every step of the way, we are guided along by our friendly, fumbling, fiddler narrator, Birdie.
—
Fathom
Fri June 25
On Apple TV+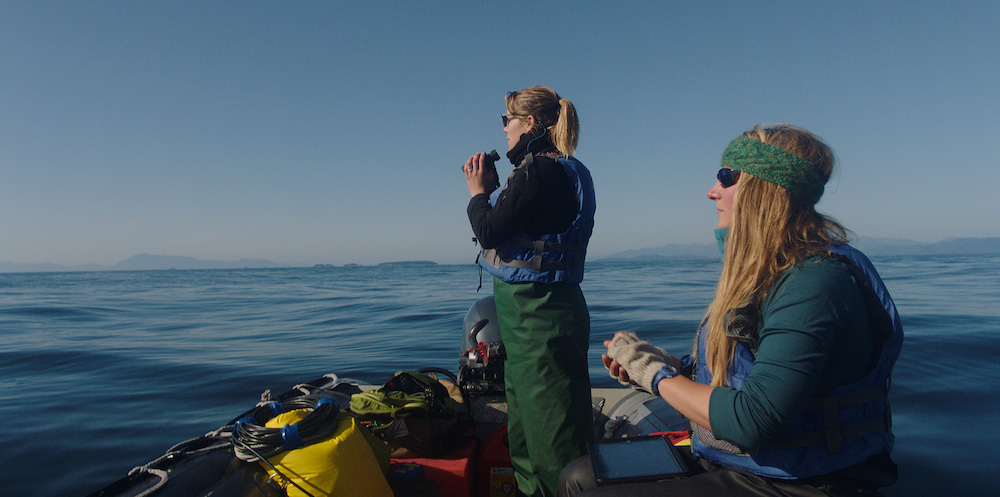 Photo courtesy of Apple
Humpback whale songs have been studied for decades but we still don't quite understand exactly why they sing. Fathom follows Dr. Ellen Garland and Dr. Michelle Fournet, two scientists dedicated to studying humpback whale songs and their social communication, as they continue their field research. It's a contemplative series, taking its time to quietly listen for these majestic creatures whose intricate songs and lives are still somewhat of a mystery, with depths we can't even imagine. Watching the team stay so incredibly focused on their goal is inspiring; hearing what they find is remarkable, no matter how small a discovery. It's fascinating and beautiful when you catch glimpses into the whales' lives—and it reminds you how small our role in nature often is in comparison to these gentle giants.
Fathom debuts on Apple TV+ on Friday.
From Apple:
Directed and photographed by Drew Xanthopoulos ("The Sensitives"), "Fathom" follows Dr. Ellen Garland and Dr. Michelle Fournet, two scientists focused on the study of humpback whale songs and social communication. As they embark on parallel research journeys on opposite sides of the world, they seek to better understand whale culture and communication. The documentary film uniquely reveals a deep commitment and reverence to the scientific process and the universal human need to seek answers about the world around us. From hypothesis to groundbreaking experiences in the field, "Fathom" showcases the passion, curiosity, collaboration, perseverance and work it takes for leading scientists to make scientific discoveries.
—
Sex/Life
Season 1
Fri June 25
On Netflix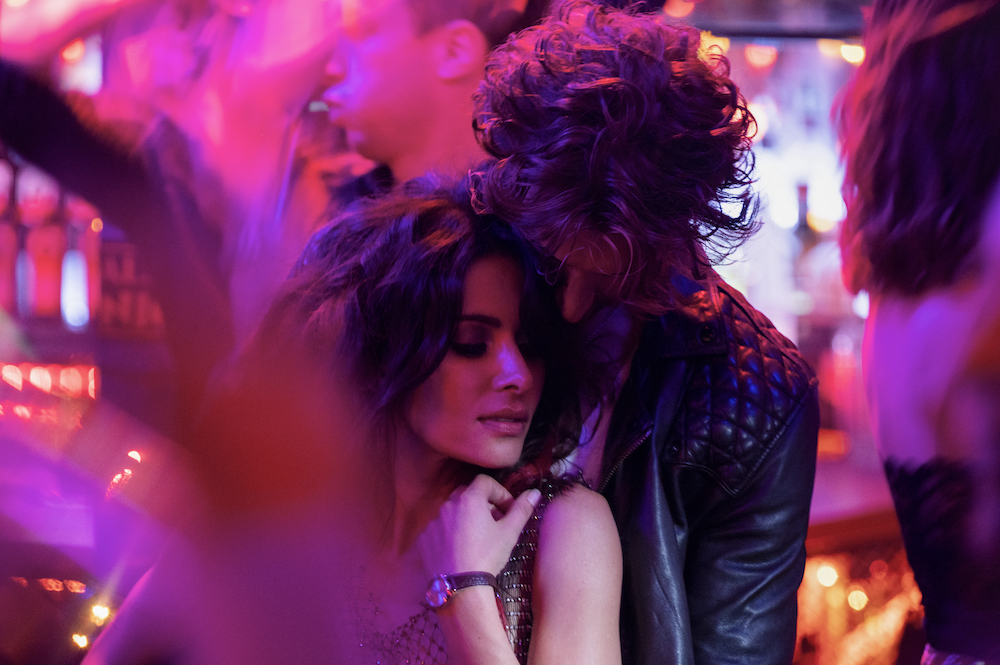 Photo: Amanda Matlovich/Netflix © 2021
Life doesn't always turn out the way you expect—but what happens when you get trapped in a cycle of thinking about your past? Sex/Life follows Billie (Sarah Shahi), a woman who is seemingly defined as a stay-at-home mom and wife in the suburbs. Life is all white picket fences and rosy cheeks…but Billie can't stop thinking about who she was before she settled down. That life was full of hot steamy hookups and zero responsibilities. Which path will she take—the steady road of stability or the crazy wild ride of her past? Sex/Life explores female sexuality in a way that often isn't portrayed beyond the pages of a romance novel—to show that sex and romance aren't just reserved for young 20-somethings. That the need to be desired doesn't magically leave once you get married or have kids. The series has the cheeky wink of Sex and the City meets Desperate Housewives as Billie narrates her life and her need for revolution. And she has a lot of fun exploring her desires—which brings all the drama, all the heat, all the rush she craves…you'll just have to watch and find out how she gets there.
Stream Sex/Life on Netflix on Friday.
From Netflix:
SEX/LIFE is the story of a love triangle between a woman, her husband, and her past that takes a provocative new look at female identity and desire. Billie Connelly (Sarah Shahi) wasn't always a stay-at-home wife and mother living in the suburbs. Before she married loving and reliable Cooper (Mike Vogel) and moved to Connecticut, Billie was a free-spirited wild child living in New York City with her best friend Sasha (Margaret Odette), working hard and playing even harder. Exhausted from taking care of her two young kids and feeling nostalgic for her past, Billie starts journaling and fantasizing about her passionate exploits with sexy ex-boyfriend Brad (Adam Demos), the big heartbreak she never got over. But the more Billie remembers, the more she wonders how she got here — and then her husband finds her journal. Will the truth about Billie's past start a sexual revolution in her marriage, or lead her down a path back to the life she thought she left behind with the man who broke her heart?
—
Who Are You, Charlie Brown?
Fri June 25
On Apple TV+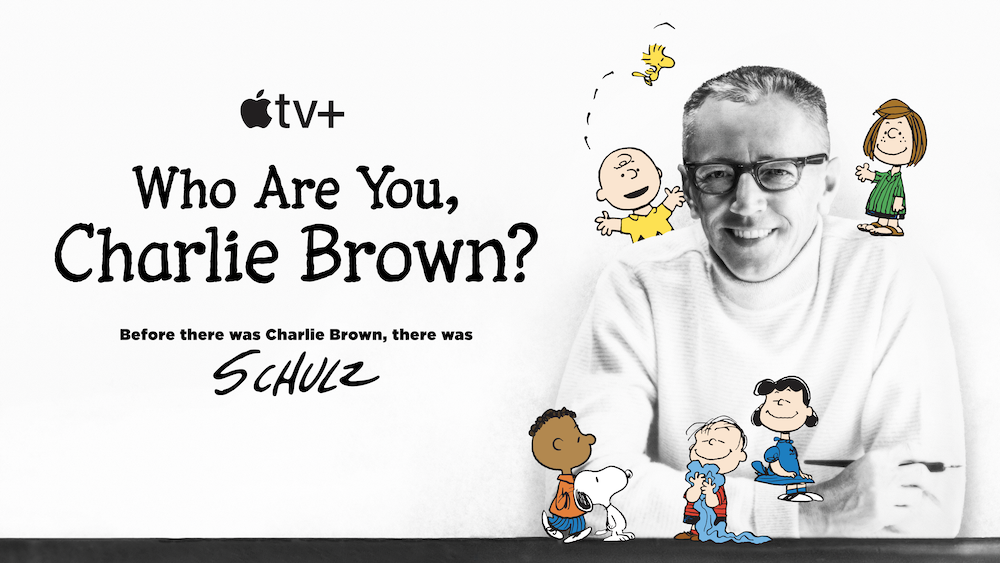 Photo courtesy of Apple
The Peanuts comics and characters are much beloved—their gentle humor and small but philosophical human problems connect on every level no matter your age. Apple TV+ is honoring their creator, Charles "Sparky" Schulz in a documentary that celebrates his life and how he came to make such magic. Narrated by Lupita Nyong'o and featuring interviews and commentary from an all-star lineup—including Drew Barrymore, Al Roker, Billie Jean King, Noah Schnapp, and more—Who Are You, Charlie Brown? paints an intimate portrait of Sparky and his creations. The tone stays true to the classic Peanuts whimsy, while gently commemorating the impact of Charlie Brown, Snoopy & co. Of course, the film features a new Charlie Brown story that is interwoven throughout and underscores Schulz's journey through life. This is a charming watch and will add extra layers of love for the comic that has most likely been in your life every step of the way.
Who Are You, Charlie Brown? comes to Apple TV+ on Friday.
From Apple:
Honoring the "everyman" creator, Charles "Sparky" Schulz, "Who Are You, Charlie Brown?" is an Apple Original Documentary that celebrates the significance and global multi-generational popularity of the comic strip and its timeless artistry and design to profile the man whose simple characters would touch the lives of millions through the decades and become beloved cultural icons. Narrated by Academy Award winner Lupita Nyong'o and featuring interviews with Jean Schulz, the widow of Charles Schulz, along with Drew Barrymore, Al Roker, Kevin Smith, Billie Jean King, Paul Feig, Ira Glass, Noah Schnapp, Miya Cech, Keith L. Williams, Chip Kidd, Lynn Johnston, Robb Armstrong and more, the documentary interweaves a new animated story that follows Charlie Brown on a quest to discover himself.
—
September Mornings
Season 1
Fri June 25
On Amazon Prime Video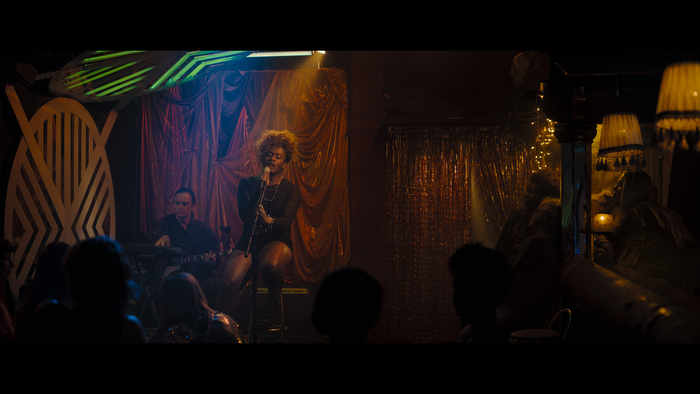 Photo: Amazon Studios
Cassandra (Liniker) has finally got her life together: She's living in her own apartment in downtown São Paulo, enjoying her life as an independent trans woman who's a motorbike courier by day, singer of romantic Vanusa songs by night. But life has a funny way of sneaking up on you—one day, out of the blue, an old friend shows up with her kid who she claims is Cassandra's son. Having a child isn't something Cassandra ever planned for—but all her friend Leide (Karine Teles) wants is someone to help her. And all their son Gersinho (Gustavo Coelho) wants is a father figure in his life. The three don't get exactly what they expected but together they may find something better. September Mornings is a quietly moving series where the long looks and silent moments say more than the characters want to. They each have their own hopes and dreams and you come to understand them in their own ways. The community Cassandra has been welcomed into gently coax her into taking on a role in Gersinho's life but it isn't without its challenges. Cassandra is strong-willed and isn't going to let anyone else define her—and it seems Gersinho got that strength from her. Watching them explore their relationship and learn from each other is beautiful and tough and real, forming the beating heart of this series. And getting to see Cassandra grow without having to compromise any part of her identity is definitely something to cheer for. Brava, September Mornings, brava!
Dive into September Mornings on Amazon on Friday.
From Amazon:
Ever since she left her hometown and birth name behind, Cassandra decided she would go to great lengths to meet her desire and become who she is now: a free and independent trans woman. After years going through hell, things start looking up. Cassandra has a boyfriend she adores and in addition to working as a motorbike courier in downtown São Paulo, she fulfilled her dream of performing in shows singing Vanusa, a romantic singer who was a hit during the 70s in Brazil. She also finally managed to rent a studio apartment. For the first time in her life, Cassandra has a place of her own! But there is a huge turnaround when an old friend – Leide – shows up with a ten-year-old kid and says he's her son.
Gersinho wants a father. Leide wants to share the responsibilities with someone. Cassandra just wants to be free. But she's going to realize she doesn't need to be alone in order to be free. And that letting go doesn't imply losing everything that she conquered. The new and loving relationship she builds with the boy is going to turn Cassandra into a much more complete woman than she could have ever imagined.
—
Fast & Furious 9
Fri June 25
In theaters
Stay tuned for our review!
Fast & Furious 9 hits theaters on Friday.
—
Bosch
Season 7
Fri June 25
On Amazon Prime Video
Get back into Bosch on Friday on Amazon.
From Amazon:
Based on Michael Connelly's best-selling novel The Burning Room (2014) and the real arson case that inspired it, the seventh and final season of Prime Video's Bosch puts Detective Harry Bosch's famous motto center stage: "Everybody counts or nobody counts." When a ten-year-old girl dies in an arson fire, Detective Harry Bosch risks everything to bring her killer to justice despite opposition from powerful forces. The highly charged, politically sensitive case forces Bosch to face a grueling dilemma of how far he is willing to go to achieve justice.
—
The Mysterious Benedict Society
Series premiere
Fri June 25
On Disney+
The Mysterious Benedict Society comes to Disney+ on Friday.
From Disney+:
After winning a scholarship competition, four gifted orphans are recruited by the peculiar Mr. Benedict for a dangerous mission to save the world from a global crisis known as The Emergency. Reynie, Sticky, Kate, and Constance must infiltrate the mysterious L.I.V.E. Institute to discover the truth behind the crisis. When the headmaster, the sophisticated Dr. Curtain appears to be behind this worldwide panic, the kids of "The Mysterious Benedict Society" must devise a plan to defeat him.