This week: Patriot Act, Mr. Iglesias, Love, Victor, The Bold Type,
Central Park, 7500, The Politician, Snowpiercer, Perry Mason,
The Chi, NOS4A2
Patriot Act
"Is College Still Worth It?" – Volume 6, Episode 6
New episodes Sunday
On Netflix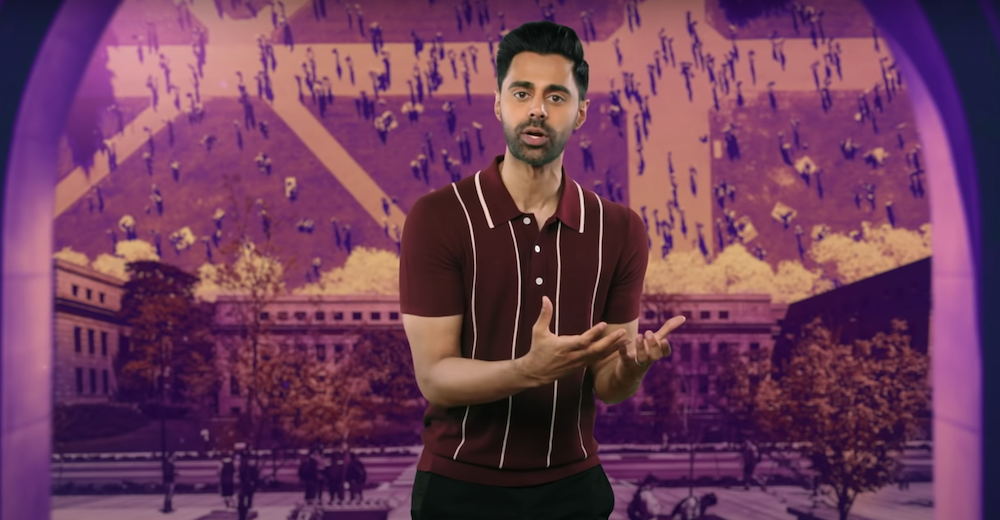 It's the age-old question: Is college still worth it? The amount of debt is horrendous—especially with COVID-19 turning traditional academic structures upside down—but it turns out college is no longer just "aspirational". Nowadays it's almost essential to survive. The statistics Hasan Minhaj uses to show the economic impact as well as the mental health impact of attending college are staggering. Because it's not just the education system that's broken, it's the employment system (along with everything else). The points Minhaj brings up about the college system might not be new but it's certainly an important topic to focus on—especially if you're thinking about enrolling next year.
New episodes of Patriot Act with Hasan Minhaj
air every Sunday on Netflix.
From Netflix:
Hasan explores how universities became corporatized over the past few decades and if the rising costs of college are still worth it in a post-pandemic world.
—
Mr. Iglesias
Season 2
Wed June 17
On Netflix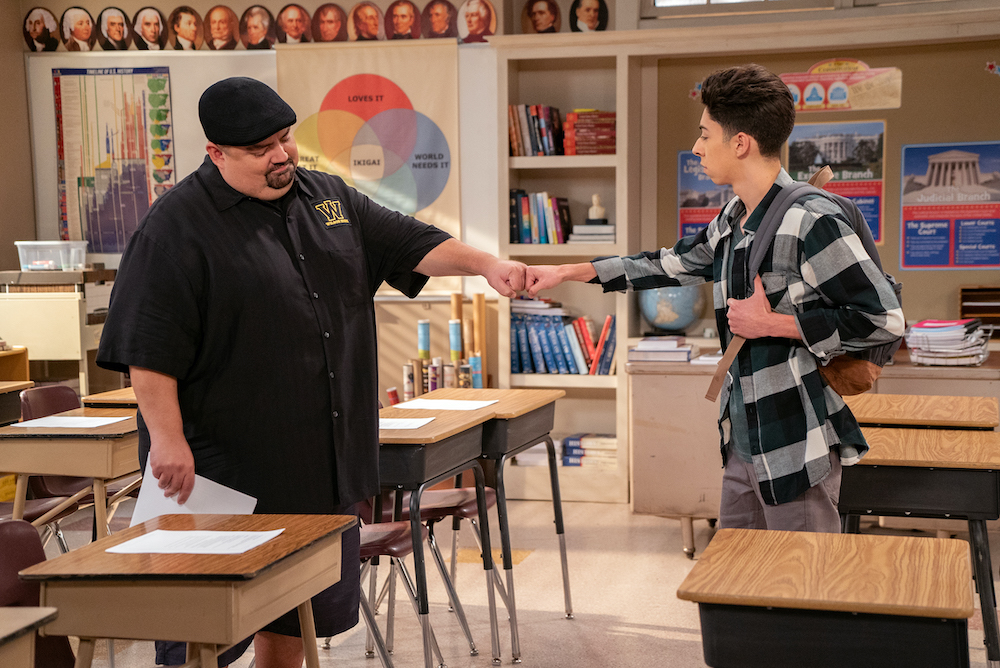 School is back in session with Mr. Iglesias (Gabriel Iglesias). He thinks he has high school figured out—and even knows how to handle the drama from his colleagues—but his students are always ready to throw curveballs at him. When Gabe's class starts to consider applying to college, they all have different ideas of what paths they should take…and it makes him consider his own path in life. Gabriel Iglesias brings his signature laughs to the classroom, while his students steal every scene they're in with all the self-awareness teens have [read: None] mixed with enough snark to keep Gabe on his toes. Season 2 is more of the same fun humor that's like a warm familiar hug—you'll giggle all the way through as Mr. Iglesias tugs at your heart at all the right times.
Mr. Iglesias is back on Netflix on Wednesday.
From Netflix:
In the multi-cam series Mr. Iglesias, Iglesias plays a good-natured public high school teacher who works at his alma mater. He takes on teaching gifted but misfit kids to not only save them from being "counseled out" by a bully bureaucrat Assistant Principal (Oscar Nuñez), but also to help them unlock their full potential. Sherri Shepherd co-stars.
—
Love, Victor
Season 1
Wed June 17
On Hulu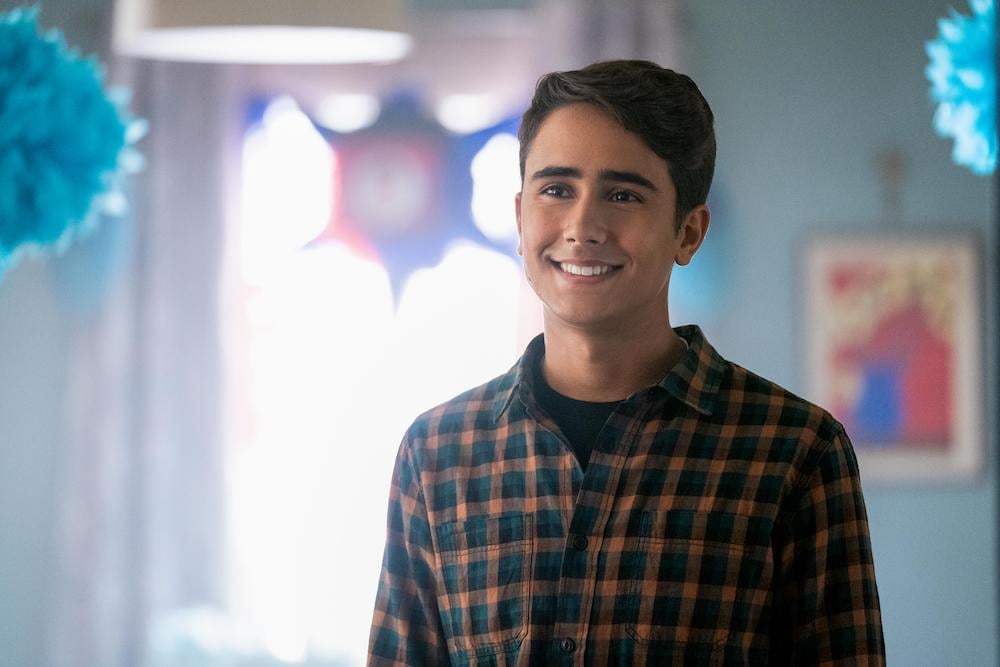 If you fell in love with Love, Simon back in 2018, then Love, Victor is going to play a sweet remix on your heartstrings. For those who don't know, Love, Simon followed Simon Spier (Nick Robinson), a high school kid who's gay and in the closet. When he finds himself falling for an anonymous classmate online who's also closeted, he heads on a journey to figure out their identity—and figure out his own identity along the way. Love, Simon was the first major studio release to feature a gay romantic lead. Now we get another LGBTQIA story from the same universe. Love, Victor introduces Victor (Michael Cimino) who has just moved to town and enrols at Simon's old high school. Victor is questioning his sexuality and doesn't feel like he has anyone to talk to, so he reaches out to Simon. Through a series of text messages (signed with love) we hear how Victor really feels—about boys, about girls, about his family and their struggle to hold themselves together. And we hear from Simon who does his best to give advice and listen—because sometimes all you need is someone to talk to.
Love, Victor is a warm and fuzzy binge-watch that allows its characters to explore who they are with grace and plenty of heart. It treads the same paths as the Love, Simon movie but, with ten episodes to play with, the series takes its time to develop each member of the group in order to make them fully realized in Victor's world. Their experiences inform his worldview and help him to open up.
(read our full review)
Stream Love, Victor on Wednesday, only on Hulu.
From Hulu:
Set in the world of the 2018 groundbreaking film LOVE, SIMON which was inspired by Becky Albertalli's acclaimed novel, Simon vs. the Homo Sapiens Agenda, the series follows Victor, a new student at Creekwood High School on his own journey of self-discovery, facing challenges at home, adjusting to a new city and exploring his sexual orientation. When it all seems too much, he reaches out to Simon to help him navigate the ups and downs of high school.
—
The Bold Type
"Snow Day" – Season 4, Episode 12
Thurs June 18 – 10PM
On Freeform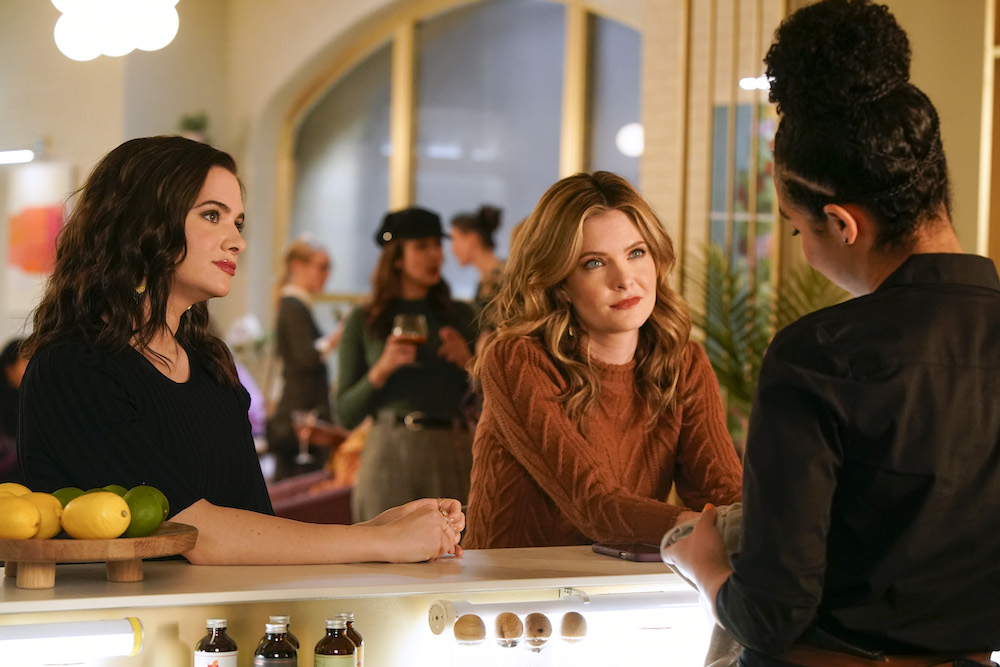 It's a snow day in New York! Which means—unless you're under the age of 18—a whole lotta hassle. Sutton (Meghann Fahy) has way too much to deal with right now…including being pregnant…but shhh! Don't tell anyone. She's trying to prepare for her first big photoshoot but finds herself having to take care of Richard(remember that snow-related hassle we mentioned?). Meanwhile Jane (Katie Stevens) is in over her head leading her team for the first time…especially when her new writer is being a…uhh…straight white guy. Speaking of disagreements, RJ's daughter Ava (Alex Paxton-Beesley) is ready to serve Kat (Aisha Dee) some insults over ice at her new job. Oliver (Stephen Conrad Moore) is also facing some difficult conversations when his ex shows up to visit Carly (Kiara Groulx). The team's personal opinions—and their mouths—don't help things when they all get stuck inside under a whole lot of pressure. The Bold Type is excellent at showing parallels in different relationships and tying them all together to touch
our hearts.
The Bold Type hits Freeform on Thursday.
From Freeform:
A blizzard halts NYC and Kat is trapped at her new job with her nemesis. Sutton struggles to balance her career and relationship. Jane tries to emulate Jacqueline's leadership with her new staff. Oliver comes face to face with his ex.
—
Central Park
"Dog Spray Afternoon" – Season 1, Episode 5
Fri June 19
On Apple TV+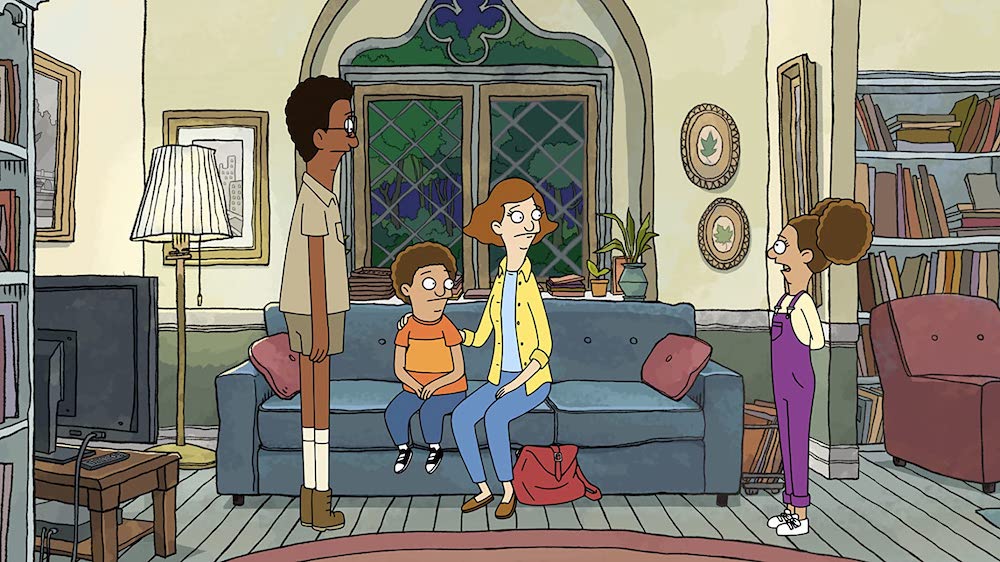 Central Park is gentle and whimsical and you'll be pulled in from the get-go. It portrays New York with a shimmering Broadway sheen, full of musical moments and dreams (where even dead rats go to heaven). Of course, they still manage to slide in hilarious drops of reality that'll make you giggle with the truth. Altogether it makes for a fun watch that will keep you smiling all the way through—which is exactly what we need right now. (read our review)
New episodes of Central Park hit Apple TV+ every Friday.
From Apple TV+:
In this animated musical comedy, Owen Tillerman and his family live an unconventional life in New York's bustling Central Park, which Owen manages.
Now, they'll have to fend off a wealthy hotel heiress who wants to turn the park
into condos.
—
7500
Fri June 19
On Amazon Prime Video
Stay tuned for our review!
7500 comes to Amazon on Friday.
From Amazon:
When terrorists try to seize control of a Berlin-Paris flight, a soft-spoken young American co-pilot struggles to save the lives of the passengers and crew while forging a surprising connection with one of the hijackers.
—
The Politician
Season 2
Fri June 19
On Netflix
The Politician returns to Netflix on Friday.
From Netflix:
Payton Hobart (Ben Platt) fights to unseat Dede Standish (Judith Light) in the New York State Senate race. As a long-time incumbent and greatly admired Senate Majority Leader with no-nonsense Chief of Staff, Hadassah Gold (Bette Midler) at her side, Dede's re-election was supposed to be easy, but Payton – who sees this as the next step on his path to the Presidency – must decide what kind of politician he ultimately wants to be in order to succeed, even if that means exposing secrets, lies, and a throuple. Meanwhile, his mother, Georgina Hobart (Gwyneth Paltrow), makes a momentous decision that threatens to upstage him and everything he's hoping to accomplish. But if Payton wants to rise above petty politics and succeed without compromising his character, he must find his voice and strengthen his political message to inspire and excite the voters. Created by Ryan Murphy, Brad Falchuk, and Ian Brennan, The Politician offers a comedic and satirical glimpse into just what it takes to be a politician.
—
Snowpiercer
"Trouble Comes Sideways" – Season 1, Episode 6
Sun June 21 – 9PM
On TNT
Snowpiercer airs on TNT on Sunday.
From TNT:
Layton lays track for revolution while Melanie faces an engineering emergency that threatens every soul on Snowpiercer.
—
Perry Mason
Series premiere
Sun June 21 – 9PM
On HBO
Perry Mason debuts on HBO on Sunday.
From HBO:
Los Angeles, 1931. On the heels of an unsavory investigation involving a famous comedian, Perry Mason a PI, struggling to make ends meet, and his right-hand man Pete Strickland are hired by attorney E.B. Jonathan, Perry's mentor, to solve a perplexing case: the brutal kidnapping of one-year-old Charlie Dodson, whose parents Matthew and Emily were targeted for a $100,000 ransom. After meeting with Herman Baggerly, a millionaire elder at the Dodsons' church, Perry, E.B., and E.B.'s legal secretary Della Street ponder why a family of unmistakably modest means would be extorted for such a steep price.
—
The Chi
"Foe 'Nem" – Season 3 premiere
Sun June 21 – 9PM
On Showtime
The Chi comes back to Showtime on Sunday.
From Showtime:
A wedding alters Kevin and Kiesha's lives. Emmett juggles his business and his growing family. Ronnie struggles to find his way. Jake's estranged brother Trig lands back in town on a mission.
—
NOS4A2
"Bad Mother" – Season 2 premiere
Sun June 21 – 10PM
On AMC
NOS4A2 returns on Sunday on AMC.
From AMC:
Eight years on, Vic receives news about Manx; Maggie consults her tiles; Bing hunts the Wraith.