This week: Patriot Act, Fuller House, Queer Eye, We Are Freestyle Love Supreme, 13 Reasons Why, Snowpiercer, I May Destroy You
Patriot Act
"How Coronavirus Broke America" – Volume 6, Episode 3
New episodes Sunday
On Netflix
Patriot Act is adding another perspective on the current pandemic for you to worry about. Hasan Minhaj explains how COVID-19 has broken our supply chains—or rather, tipped over an already broken system. Minhaj points out the stupidity of not invoking the Defense Production Act sooner—allowing for emergency national production for essential supplies like PPE—and the way Trump forced workers to continue working in unsafe environments during a pandemic. It's disgusting to see corporations prioritized over human lives but at this point are we really surprised? Hasan signs off with a challenge to Trump: Start acting like a wartime president and make decisions that protect the front line. It's a shame Trump doesn't have the guts or the conscience. 
With that being said, we encourage you to re-watch Patriot Act's episode on the broken police system from last year as, heartbreakingly, it still remains
relevant today.
Head here to find out how to support the Black Lives Matter movement.
New episodes of Patriot Act with Hasan Minhaj
air every Sunday on Netflix.
—
From Netflix:
With failing supply chains putting healthcare and food workers at risk, Hasan dissects how Trump's use of executive power exacerbates the problems.
—
Fuller House
Season 5, Part 2
Tues June 2
On Netflix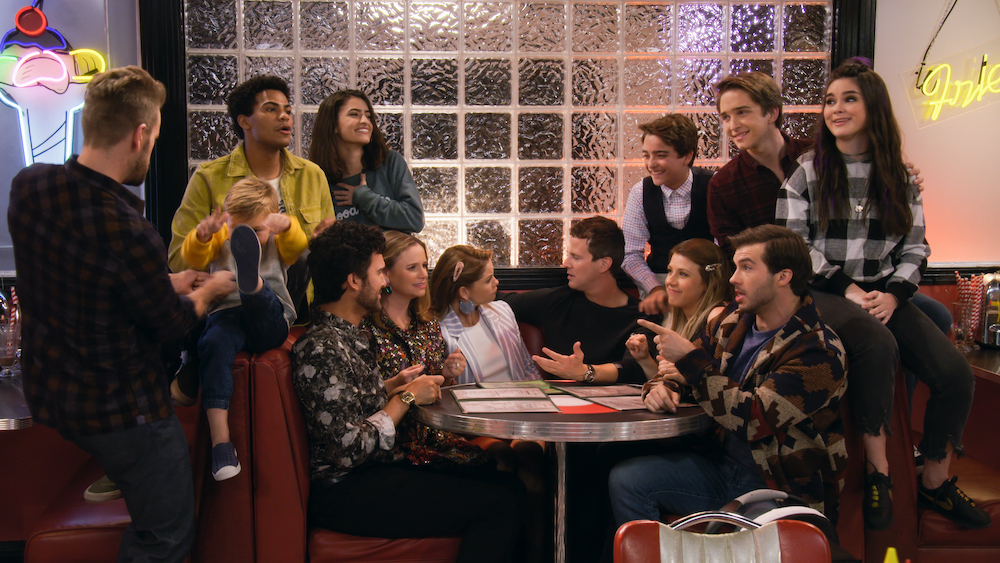 Who's ready for one last Fuller family hug? We're not crying, you're crying…but the last half of season 5 has plenty of laughs too. There's a triple wedding in the works—D.J. + Steve (Candace Cameron Bure, Scott Weinger), Kimmy + Fernando (Andrea Barber, Juan Pablo Di Pace), Stephanie + Jimmy (Jodie Sweetin, Adam Hagenbuch)—because the Tanner-Fuller family don't do anything by half. D.J., Kimmy, and Stephanie are a tough set of ladies to impress but their future husbands need to learn not to try so hard (for real, you're never gonna be as close as the She-Wolf Pack). But their in-laws are a different matter. How each couple prepares for the big day will make you giggle with the truth—families can be tough but the Tanner-Fuller house can hold its share of weirdness. And who could forget about the kids? They're growing up all too fast which means there are college tours, relationship milestones, and new passions to explore. It's bittersweet to watch the final season but Fuller House is ending on the biggest high possible—and we get to see some familiar (and much beloved!) faces come together for one last Fuller hurrah.
Fuller House comes to an end tomorrow on Netflix.
From Netflix:
In Fuller House, life can take you in unexpected directions and also into familiar territory when D.J. Tanner-Fuller finds herself living in her childhood home with younger sister and aspiring musician Stephanie Tanner and DJ's lifelong best friend/fellow single mother Kimmy Gibbler. In Fuller House's fifth and final season, the Tanner childhood house is fuller than ever with DJ's three boys, Stephanie's new baby, and Kimmy's feisty family as the she-wolf pack prepares for a triple wedding and celebrates all of the memories that have led them there. 
—
Queer Eye
Season 5
Fri June 5
On Netflix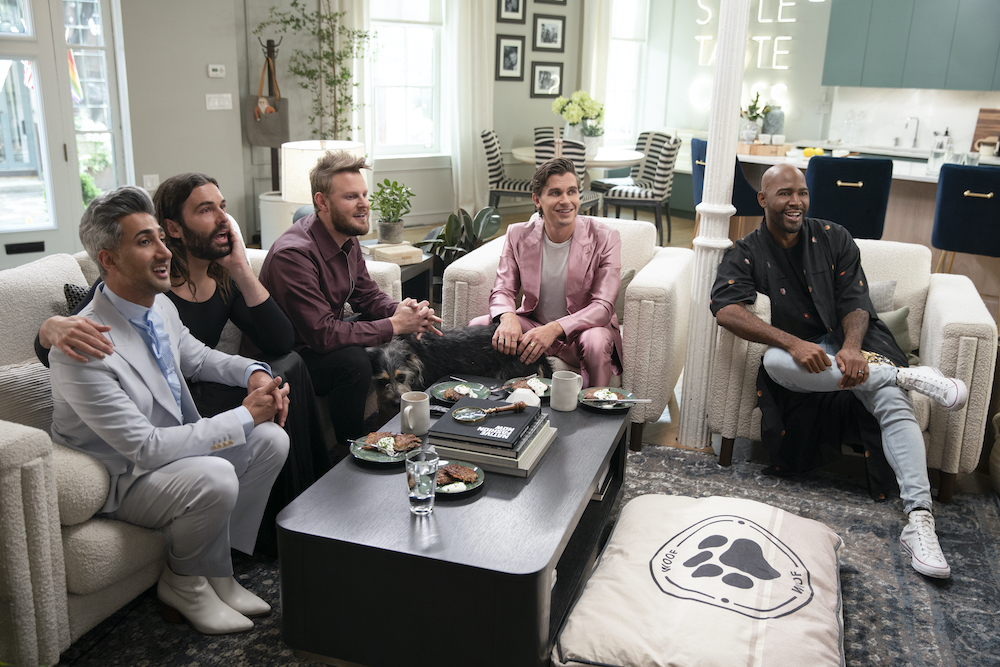 Why does Queer Eye make us ugly cry the way it does? Probably because it knows how to play our heartstrings like a fiddle. Season 5 is no different, starting off with an openly gay pastor who's trying his best to find his place in the world. Watching the Fab Five help someone who came out in later life become comfortable in his own skin is so incredibly moving—but isn't that what this show is all about? More than ever we need to be reminded of the good and kindness in this world and Queer Eye is a shining beacon of light this week.
Queer Eye is back on Netflix on Friday.
From Netflix:
It's been fifteen years since the Emmy Award-winning series Queer Eye for the Straight Guy revolutionized reality television. The series returns to Netflix and is going global, introducing audiences around the world to a modern aesthetic, diverse perspective and a brand new Fab Five: Antoni Porowski (Food & Wine),Bobby Berk (Interior Design), Karamo Brown (Culture), Jonathan Van Ness (Grooming) and Tan France (Fashion). This season Queer Eye trades its original New York setting for communities in and around Atlanta, Georgia. Our new Fab Five will forge relationships with men and women from a wide array of backgrounds and beliefs often contrary to their own, touching on everything from LGBTQ rights and social commentary to how to make the best farm-to-table guacamole and more! 
—
We Are Freestyle Love Supreme
Fri June 5
On Hulu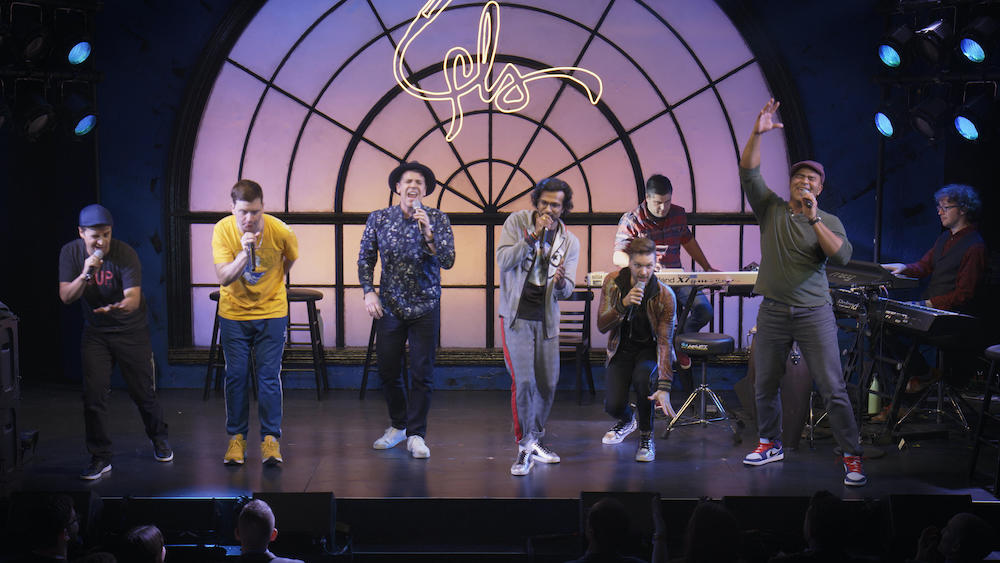 We all love Lin-Manuel Miranda for his roles in Hamilton, In the Heights, His Dark Materials, etc. and for being an all-around great person…but did you know he used to be in an improvisational hip-hop group? Before he hit the lights of Broadway, he was shining a light on his freestyle skills on different stages as part of the group Freestyle Love Supreme. Now, fourteen years later, the group reunites for a series of shows across New York City. It'll only cement your belief that Lin-Manuel Miranda is, in fact, a creative genius who drops wisdom with every word. We Are Freestyle Love Supreme also gives you a fantastic insight into how Hamilton came about. Watching these performers talk about their craft and their dreams—back then and now—is endearing and will inspire you to go out and follow your own path, just like they did fourteen years ago.
We Are Freestyle Love Supreme comes to Hulu on Friday.
From Hulu:
Well before the world knew of the Tony award-winning Broadway musicals Hamilton and In The Heights, Lin-Manuel Miranda was in an improvisational hip-hop group called Freestyle Love Supreme along with director Thomas Kail and performers Christopher Jackson and Anthony Veneziale. Filmmaker Andrew Fried began chronicling the group in the summer of 2005, documenting the early days of Freestyle Love Supreme beatboxing and rapping on the sidewalks—unaware of how their story would unfold. Fourteen years later, Fried captures them reuniting for a series of shows in New York City that led to a triumphant run on Broadway. Both poignant and inspired, We Are Freestyle Love Supreme recalls the creative dreams of youth and why this show still means so much to these accomplished performers.
—
13 Reasons Why
Season 4
Fri June 5
On Netflix
The final season of 13 Reasons Why hits Netflix on Friday.
From Netflix:
In the series' final season, Liberty High School's Senior Class prepares for graduation. But before they say goodbye, they'll have to keep a dangerous secret buried and face heartbreaking choices that might alter their lives forever. 
—
Snowpiercer
"Without Their Maker" – Season 1, Episode 4
Sun June 7 – 8PM
On TNT
Snowpiercer airs on TNT on Sunday.
From TNT:
A twist in the murder investigation brings Layton face to face with the murderer, and dangerously close to Melanie's secret.
—
I May Destroy You
"Eyes Eyes Eyes Eyes" – Series premiere
Sun June 7 – 10:30PM
On HBO
I May Destroy You debuts on HBO on Sunday.
From HBO:
After visiting her aspirational long-distance boyfriend in Italy, burgeoning writer Arabella returns to London, where she's greeted by a deluge of frantic messages from her literary agents. With a matter of hours left to finish a draft of her second book, she plans to pull an all-nighter but is soon tempted to join a friend on a night out.