This week: Candy, The Quest, The Lincoln Lawyer, Bling Empire, Sneakerella, Conversations with Friends
Candy
Season 1
Mon May 9
On Hulu
From Hulu:
Candy Montgomery is a 1980 housewife and mother who did everything right—good husband, two kids, nice house, even the careful planning and execution of transgressions—but when the pressure of conformity builds within her, her actions scream for just a bit of freedom. With deadly results.
–
The Quest
Season 1
Wed May 11
On Disney+
The Quest hits Disney+ on Wednesday.
From Disney:
Brought to the screen by the Academy Award- and Emmy-winning teams behind "The Lord of the Rings," "The Amazing Race" and "Queer Eye," "The Quest" is a ground-breaking, immersive, hybrid competition series that drops eight real-life teenagers (Paladins) into the fantastic, fictional world of Everealm, where they must save a Kingdom by fulfilling an ancient prophecy. Throughout the eight-episode series, these heroes are immersed in a fantasy world come to life complete with a castle, royals, ethereal Fates, all forms of mystical creatures and a Sorceress intent on destruction and power.
–
The Lincoln Lawyer
Season 1
Fri May 13
On Netflix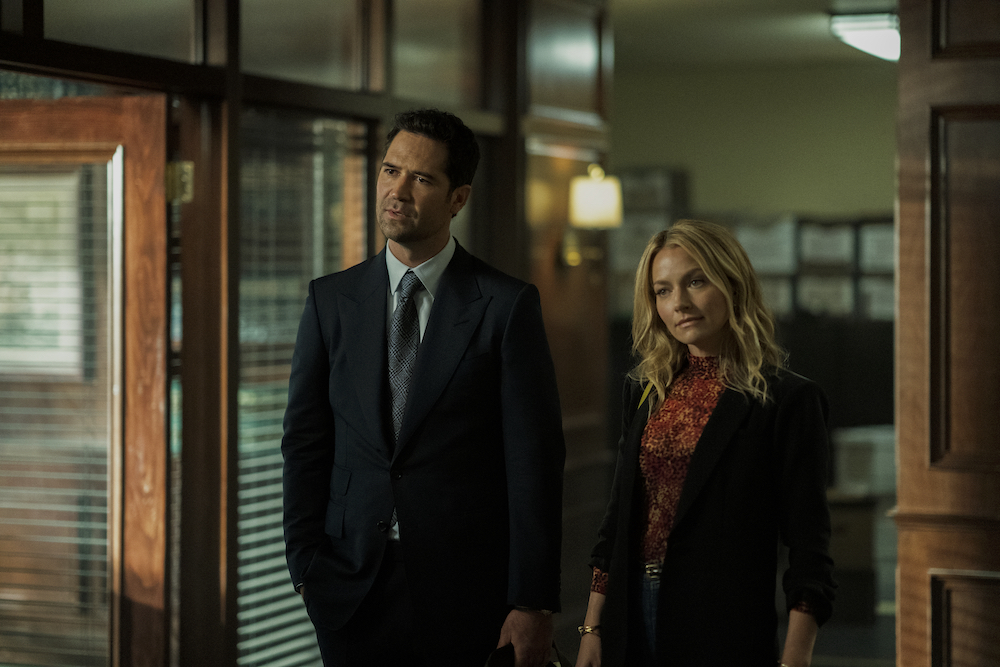 When Mickey Haller (Manuel Garcia-Rulfo) suddenly inherits an old friend's client list, it leaves him reeling but ready for a fight. He's been through a rough time—an accident, an addiction, and now his friend's murder—but this new challenge gives him something to believe in. Whether that belief is in himself or in those around him, Haller will have to figure that out…if he doesn't wind up next on the murderer's hit-list first. As Haller investigates who killed his friend and catches up on cases, he needs every ounce of scrappy spirit he has.
Based on Michael Connelly's 2008 novel The Brass Verdict, Netflix's The Lincoln Lawyer starts off Haller's story at a different point from what we've seen on screen before (see: 2011's The Lincoln Lawyer film starring Matthew McConaughey). Haller already has a complex background that you learn in tidbits at first, which adds layers to Garcia-Rulfo's compelling portrayal. And his ex-wife Lorna (Becki Newton), who also happens to run Haller's office, has a fantastic rapport with him; they make a good team. Being dropped into Haller's world means you hit the ground running and The Lincoln Lawyer knows how to keep your heart racing through its human connections and its mystery. (And don't worry, Haller still does business out the back of a car.) 
Stream The Lincoln Lawyer on Friday.
From Netflix:
Mickey Haller (Manuel Garcia-Rulfo), an iconoclastic idealist, runs his law practice out of the back seat of his Lincoln, as he takes on cases big and small across the expansive city of Los Angeles. Based on the series of bestselling novels by renowned author Michael Connelly, the first season is based on the second book in The Lincoln Lawyer series, The Brass Verdict.
–
Bling Empire
Season 2
Fri May 13
On Netflix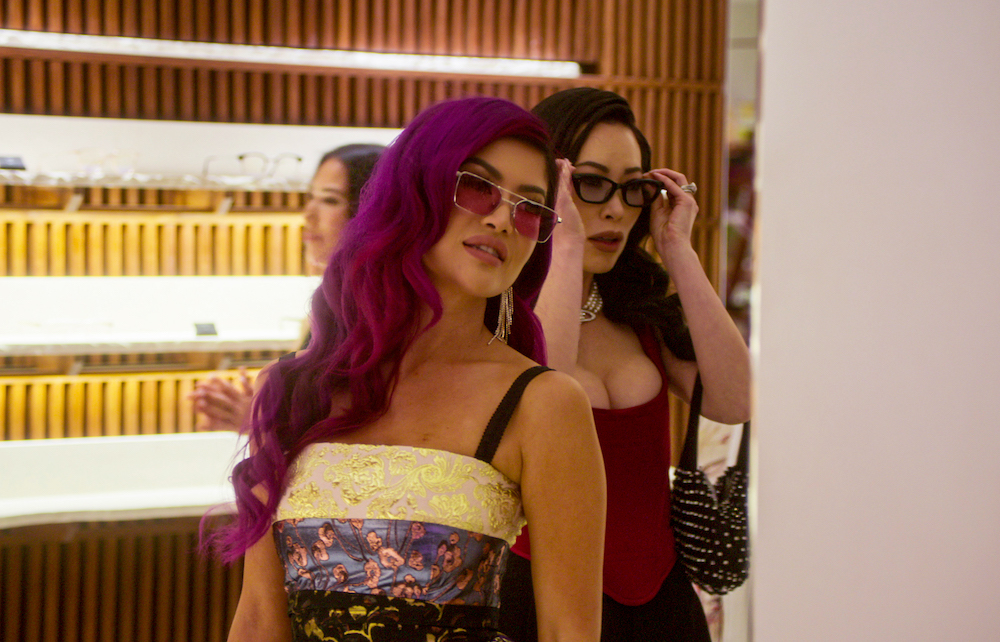 Bling Empire is back to celebrate the lifestyles of the rich and famous in a big way. There's some blossoming romance, huge weddings to plan, and plenty of gorgeous diamonds (because Bling Empire wouldn't be complete without them). Which all set the stage for some glorious fiery showdowns and even more glorious looks to serve. It won't take long for you to be sucked back into Bling Empire's world—season 2 is an ostentatious five-course meal of delicious drah-mah.
Bling Empire returns to Netflix on Friday.
From Netflix:
Los Angeles's beloved uber-rich Asians are back with even more luxury, glamor and crazy. This season, a romance between Kevin and Kim percolates, Cherie and Jessey's relationship is questioned, and as Kane and Kevin's best bud friendship is tested, Beverly Hills's rivaling queens, Christine and Anna, put a new twist on the art of social warfare. But through it all, the one thing these friends hold dearest to their hearts is their love for each other…and of course, impeccable style.
–
Sneakerella
Fri May 13
On Disney+
Watch Sneakerella on Disney+ on Friday.
From Disney:
Set in the vibrant street-sneaker subculture of New York City, "Sneakerella" is a high-energy, music-driven movie that puts a contemporary twist on the "Cinderella" fairy tale. El is an aspiring sneaker designer from Queens who works as a stock boy in the shoe store that once belonged to his late mother. He hides his artistic talent from his overburdened stepfather and two mean-spirited stepbrothers who constantly thwart any opportunity that comes his way. When El meets Kira King, the fiercely independent daughter of legendary basketball star and sneaker tycoon Darius King, sparks fly as the two bond over their mutual affinity for sneakers. With a little nudge from his best friend and a sprinkle of Fairy Godfather magic, El finds the courage to use his talent to pursue his dream of becoming a 'legit' sneaker designer in the industry. El is now ready to lace up and dream big.
–
Conversations with Friends
Season 1
Sun May 15
On Hulu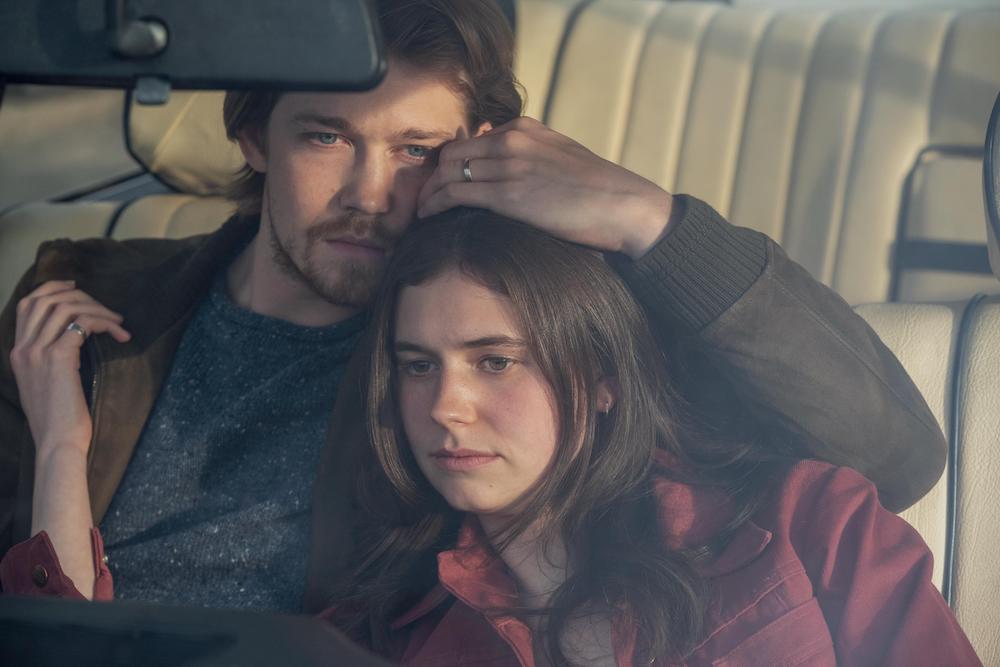 Frances (Alison Oliver) and her ex-girlfriend Bobbi (Sasha Lane) have stayed friends, often performing spoken word poetry together in Dublin. While at one of their shows, they meet Melissa (Jemima Kirke), an older writer who's both inspiring and dynamic, and by extension her husband Nick (Joe Alwyn), an actor who's quiet but charming. Soon the lines between the four begin to blur as secrets and sparks entangle them. Conversations with Friends explores the vulnerability of embarking on a new chapter, as well as the often confusing dynamics when old and new relationships collide. It's a slow burn, mostly fueled by dialogue, that takes a while to settle into but it pulls you in once it finds its groove. If you enjoyed Normal People, Conversations with Friends follows in its footsteps, with much of the same team behind it, including Sally Rooney who wrote both books the series are based on. And the keen observations and explorations that made Rooney's books bestsellers are woven into the fabric of the series to make it absorbing.
Conversations with Friends hits Hulu on Sunday.
From Hulu:
"Conversations with Friends" follows Frances, a 21 year old college student, as she navigates a series of relationships that force her to confront her own vulnerabilities for the first time. Frances is observant, cerebral and sharp. Her ex-girlfriend, now best friend, Bobbi is self-assured, outspoken and compelling. Though they broke up three years ago, Frances and Bobbi are virtually inseparable and perform spoken word poetry together in Dublin. It's at one of their shows that they meet Melissa, an older writer, who is fascinated by the pair. Bobbi and Frances start to spend time with Melissa and her husband, Nick, a handsome but reserved actor. While Melissa and Bobbi flirt with each other openly, Nick and Frances embark on an intense secret affair that is surprising to them both. Soon the affair begins to test the bond between Frances and Bobbi, forcing Frances to reconsider her sense of self, and the friendship she holds so dear.