This week: Zoey's Extraordinary Playlist, 9-1-1, Creepshow, Motherland: Fort Salem, Becoming, The Eddy, Solar Opposites, Dead to Me, Killing Eve, I Know This Much is True
Zoey's Extraordinary Playlist
"Zoey's Extraordinary Dad" – Season finale
Now streaming
On NBC
Yes, we're crying. You're crying too. And the songs. This one is going to get to you.
Stream Zoey's Extraordinary Playlist on NBC now.
From NBC:
After hearing an ominous song, Zoey does everything in her power to stop something bad from happening.
—
9-1-1
"Powerless" – Season 3, Episode 17
Mon May 4 – 8PM
On FOX
9-1-1 airs on FOX every Monday.
From FOX:
A girl in a runaway hot air balloon must be saved; Athena's investigation puts her life in jeopardy.
—
Creepshow
Series premiere
Mon May 4 – 10PM
On AMC
Creepshow debuts on AMC tonight.
From AMC:
Creepshow is based on the iconic 1982 movie written by Stephen King and
directed by George A. Romero and features twelve chilling tales told over six, hour-long episodes.
—
Motherland: Fort Salem
"Citydrop" – Season 1, Episode 8
Wed May 6 – 9PM
On Freeform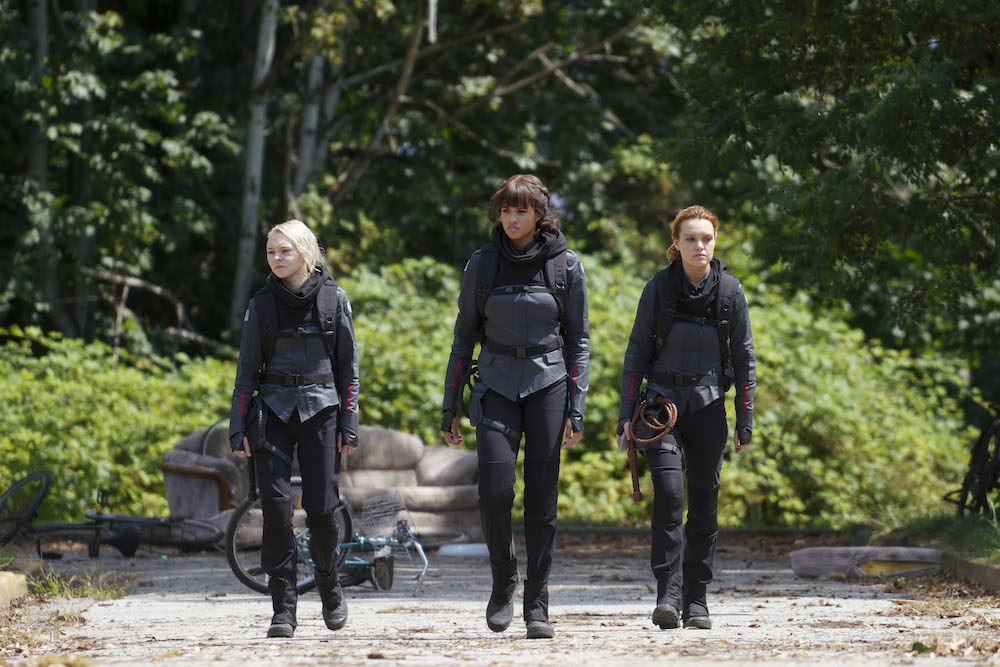 Sorry, ladies, this one is gonna hurt. The Bellweather Unit is still reeling from the Spree attack at The Wedding but they're deployed into final training anyway—an exercise known as City Drop. There's no time to deal with the fallout. When Raelle (Taylor Hickson) learns Tally's (Jessica Sutton) secret, it's shattering for all three members of the squad. Who can you trust if you can't lean on each other? Raelle is determined to believe in Scylla (Amalia Holm) no matter what, but things get twisted when Raelle runs into an "old friend" who has no memory of ever meeting her. And Abigail (Ashley Nicole Williams) is rightfully feeling some-kind-of-way about Raelle bringing Scylla to The Wedding while Tally hid how that might've lead to her cousin's horrible murder. THIS SHOW HAS US SCREAMING. It keeps getting better. The use of sound and simple visuals to demonstrate the craft [read: craftwork aka magic] of the world is hypnotizing. How each witch deals with the terrorism and tests of City Drop, combined with their trauma from the Wedding Spree attack will chill you. Yet in the midst of turmoil the trainees find ways to look out for each other—even mending some bridges built out of anger. Once again sisterhood trumps all. And they're going to need that sisterhood when things get real, betrayals run deep, and the Bellweather Unit becomes true soldiers not a moment too soon. Oh and we get some more romance to mend our hearts—just a little.
P.S. Drill Sergeant Anacostia Quartermaine (Demetria McKinney) is still the greatest.
In case you missed it: Catch our interviews with Motherland: Fort Salem's stars Taylor Hickson, Demetria McKinney, Jessica Sutton,
and Ashley Nicole Williams!
Catch Motherland: Fort Salem on Freeform every Wednesday.
From Freeform:
The witches' training culminates at City Drop, their final training exercise. Devastating secrets come to light, splintering the unit and forcing Tally to question her blind trust. A looming Spree threat changes the course of the cadets' lives.
—
Becoming
Wed May 6
On Netflix
Loved Michelle Obama's autobiography Becoming? Then this one's for you.
Stream Becoming on Netflix on Wednesday.
From Netflix:
Becoming is an intimate look into the life of former First Lady Michelle Obama during a moment of profound change, not only for her personally but for the country she and her husband served over eight impactful years in the White House. The film offers a rare and up-close look at her life, taking viewers behind the scenes as she embarks on a 34-city tour that highlights the power of community to bridge our divides and the spirit of connection that comes when we openly and honestly share our stories.
—
The Eddy
Season 1
Fri May 8
On Netflix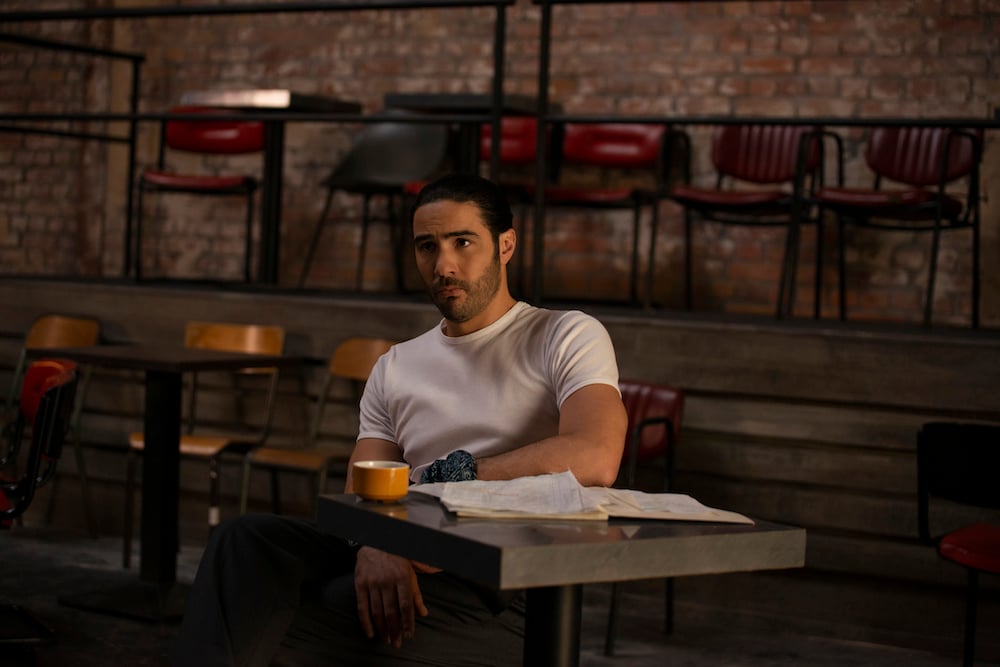 The Eddy is a quietly refreshing series. If this reference means anything to you, imagine Spike Lee's Mo' Better Blues done the Damian Chazelle way, with a liberal dose of French independent cinema. The show centers around a jazz club called The Eddy and its house band, managed and co-owned by jazz pianist Elliot Udo
(André Holland). Elliot once found fame in New York before moving to the
glittering lights of Paris where he's struggling to keep his club afloat. We soon find out that his business partner Farid (Tahar Rahim) has been keeping some dangerous secrets that take their time to bubble up to the surface. While Elliot deals with the fallout, his headstrong teenage daughter Julie (Amandla Stenberg) shows up from America to live with him. It doesn't take long for the pressures in his life to
become overwhelming.
The Eddy is immersive, launching you right onto the streets of Paris, with the club's house band providing an enthralling heartbeat to the series, along with gritty film textures and documentary style camerawork to lend it a tangible reality. The tone and style are undoubtedly inspired by French cinema, moving at a slow but clean pace, quietly allowing emotions to lead the way. Along with the city's air and smoke, you can almost breathe in the despair and heartbreak that touches each relationship. What lies just under the surface is so potent you can feel it in your chest, even if the characters choose not to say what they fear out loud. But you'll also see the way that music and faith sweeps them up in its undercurrent—its eddy—bringing them from the brink and pulling them together.
The Eddy comes to Netflix on Friday.
From Netflix:
Directed by Academy Award® winner Damien Chazelle (La La Land), Emmy Award® winner Alan Poul (Tales of the City), Houda Benyamina (Divines) and Laïla Marrakchi (Le Bureau des Légendes), the Netflix original series THE EDDY is an eight-episode drama that takes place in the vibrant multicultural neighborhoods of modern-day Paris. Once a celebrated jazz pianist in New York, Elliot Udo (André Holland) is now the co-owner of struggling club The Eddy, where he manages the house band fronted by lead singer and on-again-off-again girlfriend Maja (Joanna Kulig). As Elliot learns that his business partner Farid (Tahar Rahim) may be involved in some questionable practices at the club, secrets begin to come to light that have also been concealed from Farid's wife Amira (Leïla Bekhti), and when Elliot's troubled teenage daughter Julie (Amandla Stenberg) suddenly arrives in Paris to live with him, his personal and professional worlds quickly start to unravel as he confronts his past, fighting to save the club and protect those closest to him. The series also stars Melissa George (In Treatment), Adil Dehbi (How I Became a Superhero), Benjamin Biolay (La douleur), Tchéky Karyo (The Missing) and rapper Sopico in his debut on-screen performance. Interspersed with dynamic and uplifting performances, THE EDDY conveys the power of music to heal, unite and turn chaos into beauty.
—
Solar Opposites
Season 1
Fri May 8
On Hulu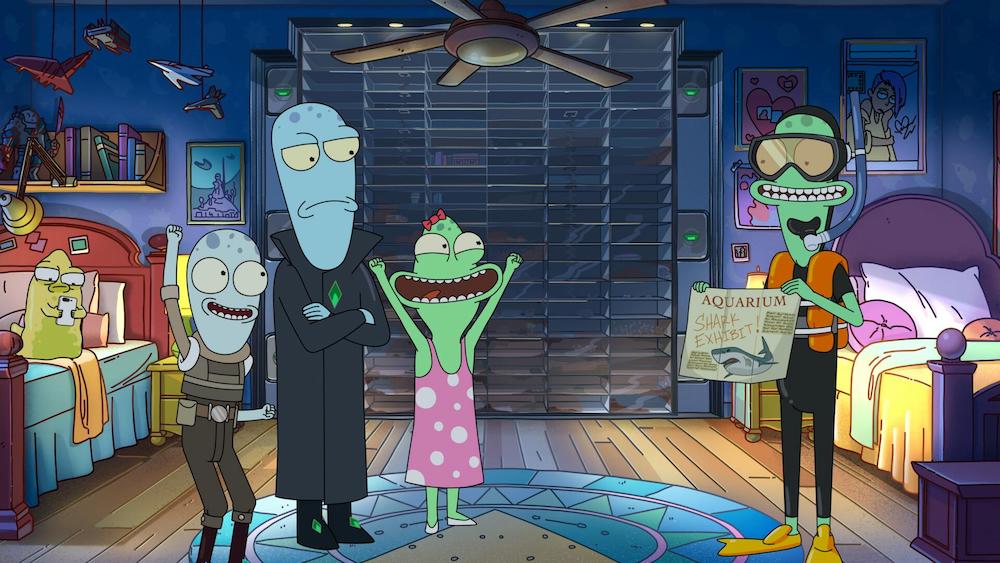 Fans of Rick & Morty, rejoice! You have a new show to sink your laser guns into. Solar Opposites is brought to you by two of the @$%#s behind Rick & Morty (their words) and you'll revel in the same kind of outer-space humor and snappy weirdness. The series focuses on an alien family who move to middle America and attempt to make the world a better place (ha! As if that's going to happen). How they achieve this new "utopia" is a source of much disagreement and hilarity. Solar Opposites is zany and endlessly bizarre but the jokes have so much real-world snap to them that you'll find yourself snorting at the home-truths from a bunch of out-there aliens.
Watch Solar Opposites on Hulu on Friday.
From Hulu:
Co-created by Justin Roiland (Rick & Morty) and Mike McMahan (ex-writer's assistant on Rick & Morty), Solar Opposites centers around a team of four aliens who escape their exploding home world only to crash land into a move-in ready home in suburban America. They are evenly split on whether Earth is awful or awesome. Korvo (Justin Roiland) and Yumyulack (Sean Giambrone) only see the pollution, crass consumerism, and human frailty while Terry (Thomas Middleditch) and Jesse (Mary Mack) love humans and all their TV, junk food and fun stuff. Their mission: protect the Pupa, a living super computer that will one day evolve into its true form, consume them and terraform the Earth.
—
Dead to Me
Season 2
Fri May 8
On Netflix
[spoilers for season 1 ahead]
Oh, how the tables have turned. In season 1 Judy (Linda Cardellini) was wrapped up in her own remorse over killing Jen's (Christina Applegate) husband. In the finale, it was Jen's turn to feel the heavy weight of guilt: Judy's ex-fiancé Steve (James Marsden) is dead and Jen and Judy have to hide the body. The two are now bonded by another secret in Season 2…except Jen has something more to hide. Christina Applegate is incredible in this reversal of guilt, adding a further layer of pain and resolve to her character. And when an unexpected relative shows up and gets the FBI involved to look into Steve's "disappearance", things start to spiral out of control. S2 of Dead to Me will make you tense up more than ever as you try to guess how they're going to get out of this one. This makes those surprising moments of dark humor hit even harder. Judy & Jen's dynamic is so intense and fascinating that you'll be sucked right back in all over again…leaving you wondering: What the hell are they gonna do with that freezer?
Dead to Me returns to Netflix on Friday.
From Netflix:
Jen (Christina Applegate), Judy (Linda Cardellini) and the lies that entwine them are back. Picking up in the aftermath of that bloody backyard reveal, the irrepressible pair once again struggle to keep their secrets buried. With a surprising new visitor in town and Detective Perez (Diana Maria Riva) hot on their heels, Jen and Judy take drastic measures to protect their loved ones and each other — no matter the cost. From Emmy Award-winning creator Liz Feldman, Dead to Me returns for an addictively dark second season, where the stakes are higher, the friendship is deeper and the traumas that bond loom larger than ever before.
—
Killing Eve
"Are You From Pinner?" – Season 3, Episode 5
Sun May 10 – 9PM
On BBC America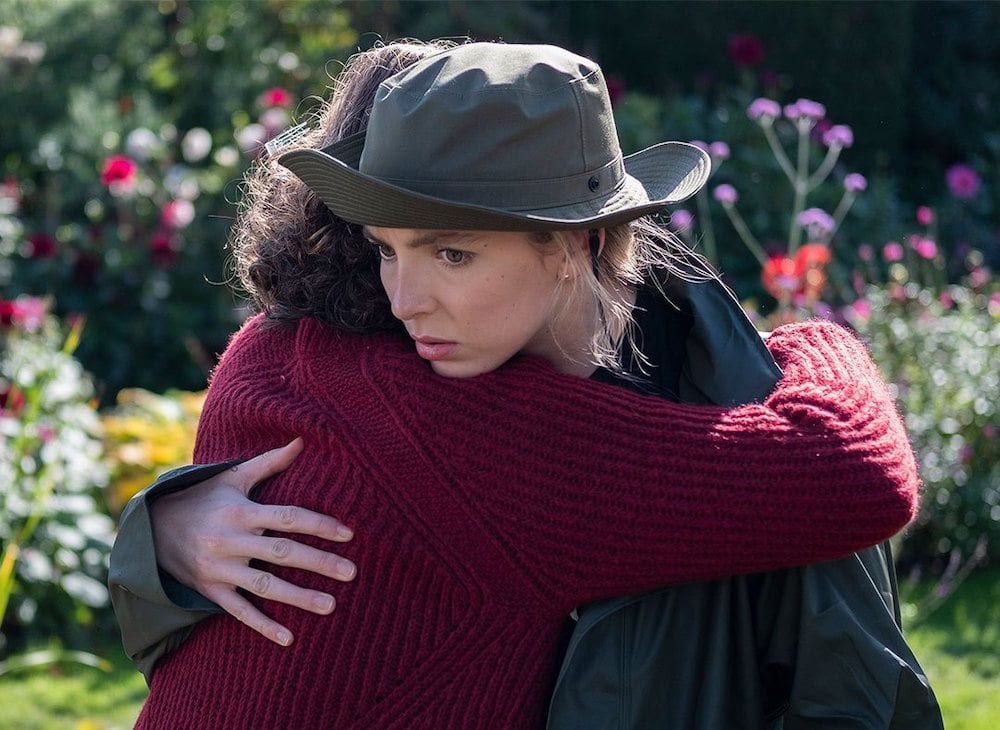 Villanelle (Jodie Comer) is off to meet her family…which will go about as well as you'd expect. Emotional connection is not in her nature but she's so good at pretending to be a happy family…until she gets bored. Villanelle sees the life she could have had and it raises more questions for her than answers. This episode moves slowly, lulling you into a false sense of security with a glimpse of an ordinary family life, before revealing this was not such a happy reunion after all. You'll get to see more layers to Villanelle than ever before as she stares into the eyes of the truth and realizes what she knew all along. And, if you've been paying attention to the past few seasons, you'll know that Villanelle doesn't deal with her feelings too well. "Are You From Pinner?" is one hell of an explosive episode that will add more depth to the shocking reveals Killing Eve is about to lay out.
Killing Eve hits BBC America on Sunday.
From BBC America:
Villanelle returns home to Mother Russia to try to find her family. Perhaps a new connection to her roots will give her back what's been missing in her life.
—
I Know This Much Is True
Series premiere
Sun May 10
On HBO
I Know This Much Is True debuts on HBO on Sunday.
From HBO:
After paranoid schizophrenic Thomas Birdsey has a violent public breakdown, Dominick Birdsey finds himself stepping up to defend his identical twin brother in unexpected ways. As he navigates the fallout of Thomas' actions, Dominick reflects on their childhood growing up under the tyrannical rule of their volatile stepfather, Ray, and their persistent desire to know the identity of their biological father. Dominick crosses paths with the prickly Nedra Frank as he attempts to have his grandfather's manuscript translated from Italian into English as a gift for his
ailing mother.