This week: Patriot Act, Hannah Gadsby: Douglas, Marvel's Agents of S.H.I.E.L.D., Central Park, Ramy, Space Force, Somebody Feed Phil, Snowpiercer, Killing Eve
Patriot Act
"The Legal Marijuana Industry is Rigged" – Volume 6, Episode 2
New episodes Sunday
On Netflix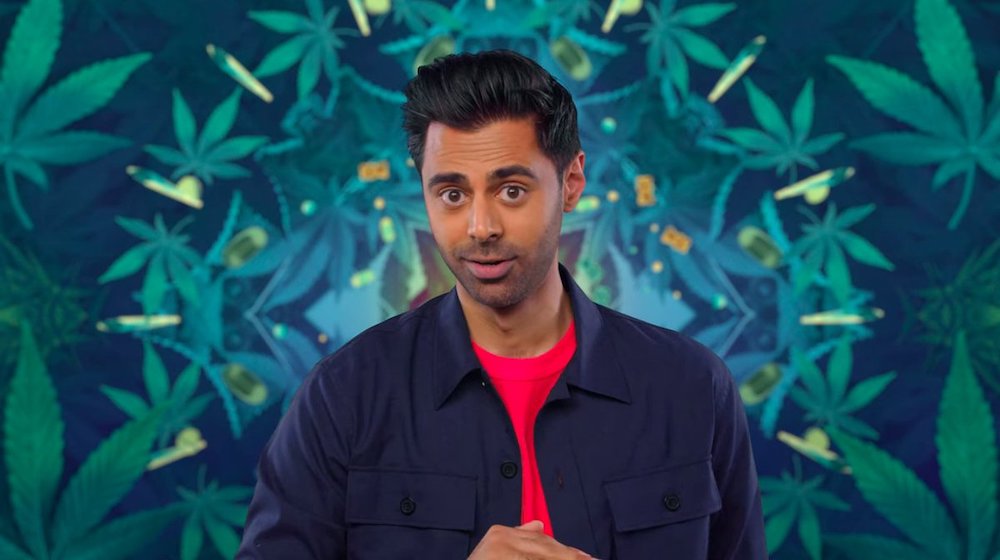 Sometimes we all need to take a break and chill. That's what Patriot Act is doing this week…sorta…by talking about legal marijuana. Okay, so weed is a fun subject and it's something many of us have turned to in this stressful time but Hasan Minhaj digs beyond the 4/20 jokes into a bigger problem. He dives into how, even though weed is legal in 31 states, people of color are still disproportionately jailed for drug-related offences. In other news: Water is wet, right? But Hasan also looks into the many different ways this discriminatory bias comes into play, shining a glaring light on the bigger white-owned businesses that are pushing this racist agenda to gain a chokehold on the legal marijuana industry. Once you start going down this rabbit hole, you won't be able to stop noticing how messed up the legal weed industry is—and why you should support an independent company for your next hit.
New episodes of Patriot Act with Hasan Minhaj
air every Sunday on Netflix.
From Netflix:
As rich, white business owners monopolize newly-available marijuana licenses, states continue to arrest people of color for cannabis crimes, even after it's legal. This leads Hasan to ask: if cannabis can't be legalized fairly, should it be legalized at all?
—
Hannah Gadsby: Douglas
Tues May 27
On Netflix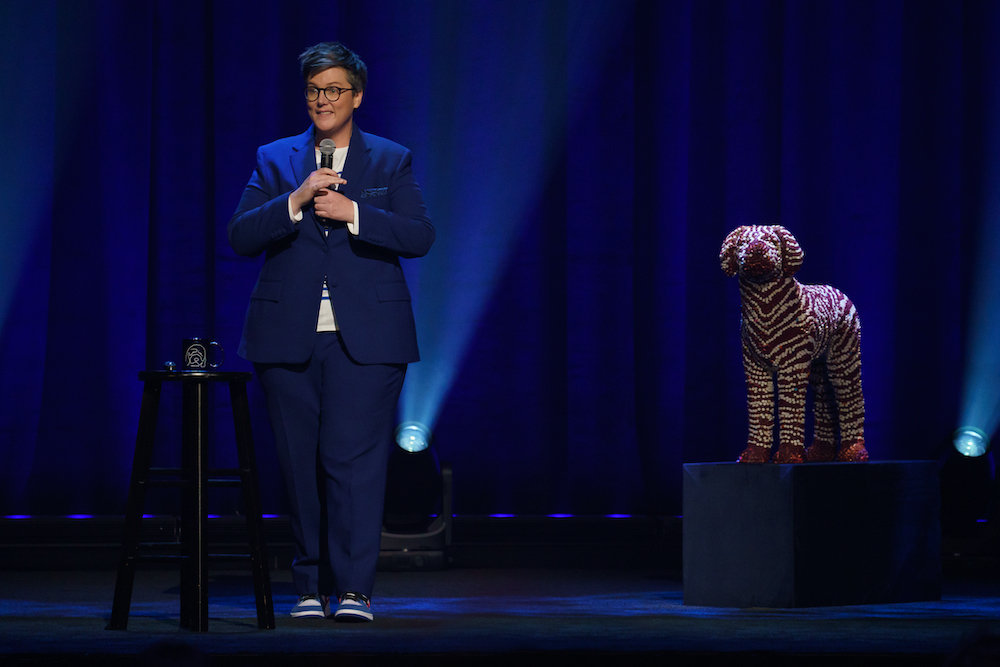 Hannah Gadsby is not really sure why you're here. Is it because you watched her 2018 standup special Nanette? Or is it because she tells joke-truths about trauma, America, and being a woman that are so on point that you keep coming back for more? How about both? She sets up her stand-up special with an open introduction that'll have you cackling when the callbacks come later on. Gadsby gives you a "lecture" about dealing with hate, interacting with other humans, and just why she named her show Douglas (which will leave you cry-laughing).
Stream Hannah Gadsby: Douglas on Netflix.
From Netflix:
Emmy and Peabody award winning comedian Hannah Gadsby stopped the comedy world in its tracks with her genre bending show, Nanette. Having given herself her very own tough act to follow, Gadsby decided to name her difficult second album after one of her dogs in the hopes he could inspire comedy obedience. Did it work? Fortunately, you can make up your own mind because after taking her metaphorical muse off for a world tour of a walk she filmed the fucker in Los Angeles. Hannah Gadsby: Douglas is a grand tour of guffaw that takes you from the dog park to the High Renaissance and back into an unnamed box. With one of comedy's most sparkling and surprising minds as your guide of honour, you can expect your expectations to be set and then met in the most unexpected ways. Woof.
—
Marvel's Agents of S.H.I.E.L.D.
Season 7 premiere
Wed May 27
On ABC
Marvel's Agents of S.H.I.E.L.D. returns to ABC on Wednesday.
From ABC:
Coulson and the Agents of S.H.I.E.L.D. are thrust backward in time and stranded in 1931 New York City. With the all-new Zephyr set to time-jump at any moment, the team must hurry to find out exactly what happened. If they fail, it would mean disaster for the past, present and future of the world.
—
Central Park
Season 1
Fri May 29
On Apple TV+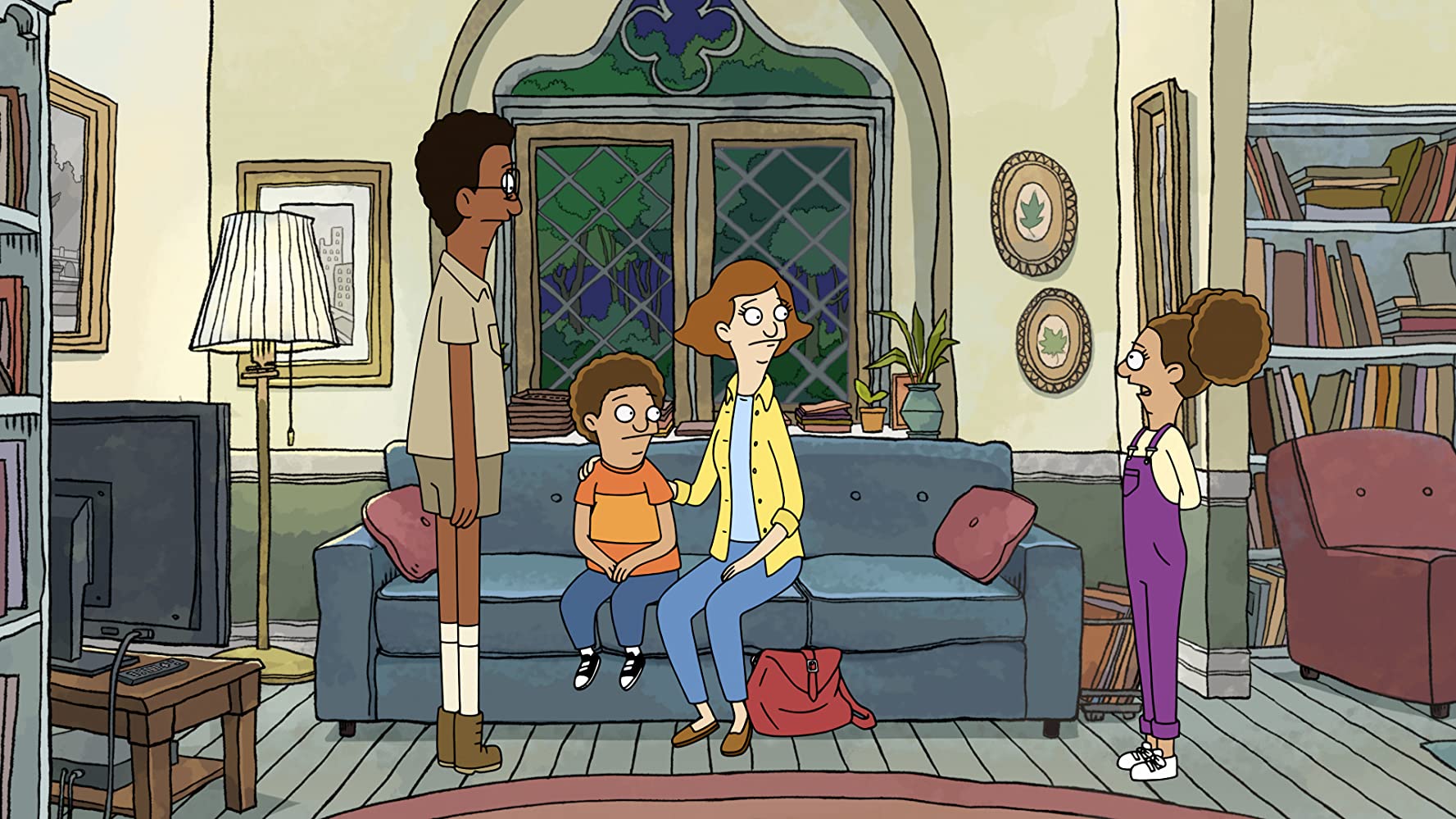 If you love the lighthearted and slightly odd charm of Bob's Burgers, then you're going to feel an instant connection to Central Park. The new Apple TV+ animated series comes from the same creators; you can tell just from looking at it. And sure enough, that familiar gentle humor will sweep you up in a comforting hug. But there's a twist: Central Park is a musical so prepare your jazz hands
accordingly. Yay!
Central Park is gentle and whimsical and you'll be pulled in from the get-go. It portrays New York with a shimmering Broadway sheen, full of musical moments and dreams (where even dead rats go to heaven). Of course, they still manage to slide in hilarious drops of reality that'll make you giggle with the truth. Altogether it makes for a fun watch that will keep you smiling all the way through—which is exactly what we need right now. (read our full [p]review)
Central Park hits Apple TV+ on Friday.
From Netflix:
In this animated musical comedy, Owen Tillerman and his family live an unconventional life in New York's bustling Central Park, which Owen manages.
Now, they'll have to fend off a wealthy hotel heiress who wants to turn the park into condos.
—
Ramy
Season 2
Fri May 29
On Hulu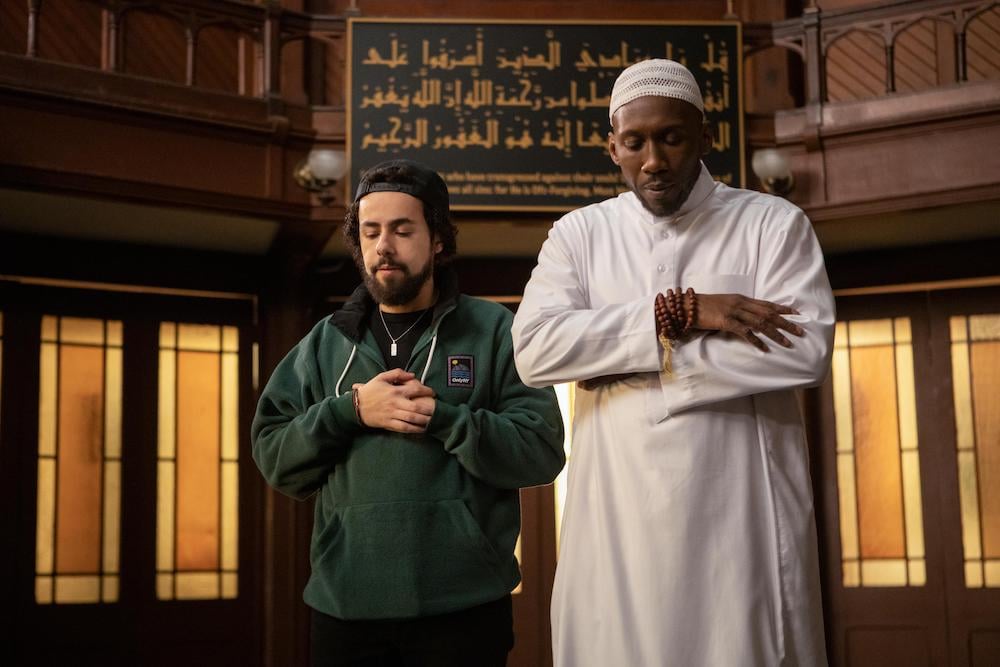 Ramy returns with a second season that digs deeper than ever before. The show takes us back into Ramy's (Ramy Youssef) world where he's still processing his fateful trip to Egypt…and trying to come to terms with falling for his cousin. It's a f#&$ed up torrent of emotions and Ramy isn't known for dealing with his feelings well. So he looks for guidance elsewhere. That brings him to a new Sheikh (played by the great Mahershala Ali) who takes him on a spiritual journey that Ramy doesn't always understand. The pair play off each other so well you'll be drawn into their conversations every time. We could listen to the wisdom Mahershala Ali drops all day. (read our full [p]review)
Ramy is back on Hulu on Friday.
From Hulu:
The Golden Globe® Award-winning actor Ramy Youssef returns to Hulu for his critically-acclaimed performance in the Hulu Original comedy series RAMY. The series follows first-generation, Egyptian-American Ramy Hassan (Youssef) who is on a spiritual journey in his politically-divided New Jersey neighborhood. RAMY brings a new perspective to the screen as it explores the challenges of what it's like to be caught between a religious community who believes life is a moral test, and a millennial generation that doubts an afterlife even exists. In the second season, Ramy delves further into his spiritual journey, finding a new Muslim community and embracing a deeper commitment to his faith.
—
Space Force
Season 1
Fri May 29
On Netflix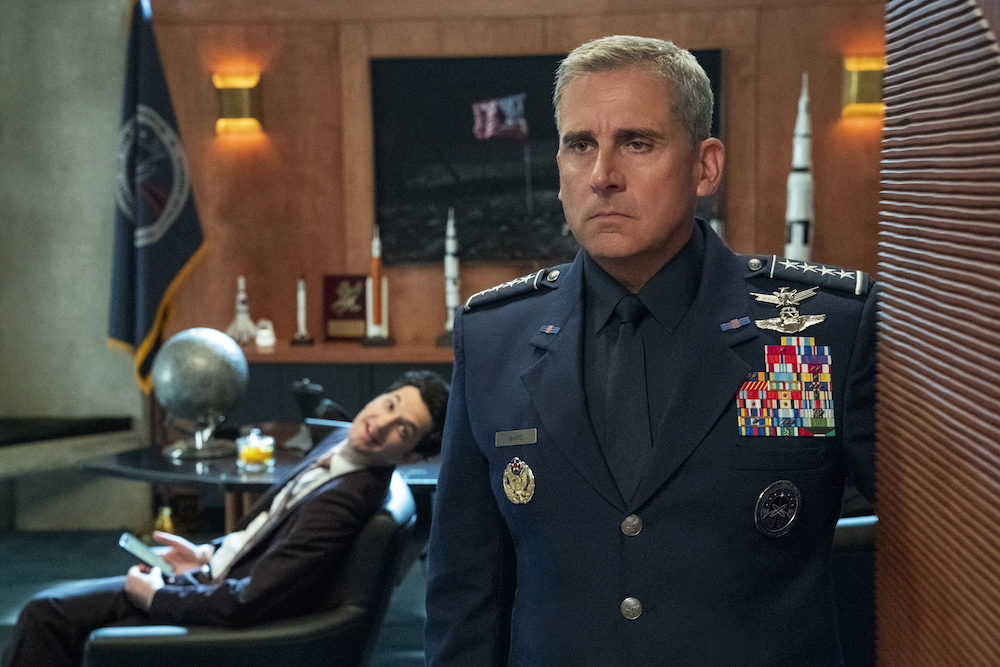 We all knew someone was going to make a comedy about the orange in the White House's tendency to tweet out his every idiot thought with his tiny, tiny hands. But who knew it would have such a stellar cast? Steve Carell, John Malkovich, Diana Silvers, Tawny Newsome, Ben Schwartz, Lisa Kudrow, and Jimmy O. Yang, to name a few…have come together to make fun of the current administration (is there anything more unifying?). 
Carell leads the series as the decorated pilot General Mark R. Naird who's suddenly promoted to the newly formed sixth branch of the US Armed Forces: Space Force. This branch was truly created after the President tweeted "more boobs on the moon". Yup. This show ain't playing. But anyway, back to General Naird—he's high-flying but he's barely holding his personal life together. His wife Maggie (Kudrow) is away from home and his teenage daughter Erin (Silvers) is doing everything she can to rebel and get her dad's attention away from the skies. As the mission requests get more ridiculous, and problems come flying at his team from all angles, he takes more and more risks that reflect how f#$ked we all are. With such a great set of comedic actors you're guaranteed to enjoy Space Force—at least at first, until it becomes a little too close to reality.
Space Force hits Netflix on Friday.
From Netflix:
A decorated pilot with dreams of running the Air Force, four-star general Mark R. Naird (Steve Carell) is thrown for a loop when he finds himself tapped to lead the newly formed sixth branch of the US Armed Forces: Space Force. Skeptical but dedicated, Mark uproots his family and moves to a remote base in Colorado where he and a colorful team of scientists and "Spacemen" are tasked by the White House with getting American boots on the moon (again) in a hurry and achieving total space dominance. From co-creators Carell and Greg Daniels (The Office), SPACE FORCE is a new kind of workplace comedy, where the stakes are sky high and the ambitions even higher. John Malkovich, Diana Silvers, Tawny Newsome, Ben Schwartz also star, alongside co-stars Lisa Kudrow, Jimmy O. Yang, Noah Emmerich, Alex Sparrow and Don Lake. Howard Klein/3Arts (The Office) serves as executive producer, with Daniels as showrunner.
—
Somebody Feed Phil
The Third Course
Fri May 29
On Netflix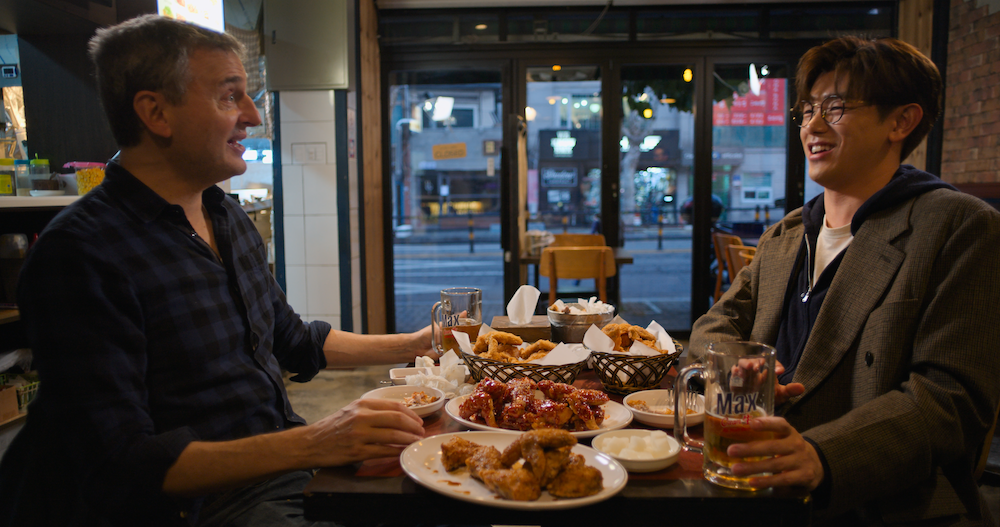 Has somebody fed Phil yet? How hungry is he? Okay, we'll stop—instead we'll tell you that your fave foodie Phil Rosenthal is back to take you on a tasty journey across the world via its cuisine. He hits up the delicious sweet spices and family-spun recipes of Marrakesh, before heading to Chicago for Al's Beef and—you guessed it—that deep dish life. He travels to London for some fish & chips (obviously), then to Seoul for tteokbokki (and k-pop), before finishing up in Montreal for bagels (Quebecois-style). Phil brings his enthusiasm and love for finding new food to each episode, fitting right in with everyone he comes across with ease. Somebody Feed Phil is such a lighthearted show you can't help but smile and feel comforted. With that being said, if you aren't drooling before the end of the first episode, you have more resolve than we do—each dish looks way too good not to crave. 
P.S. idobi is out here making its own tteokbokki (and some black n' blue berry crumble)…where's our Netflix special at?
Somebody Feed Phil is back on Netflix on Friday.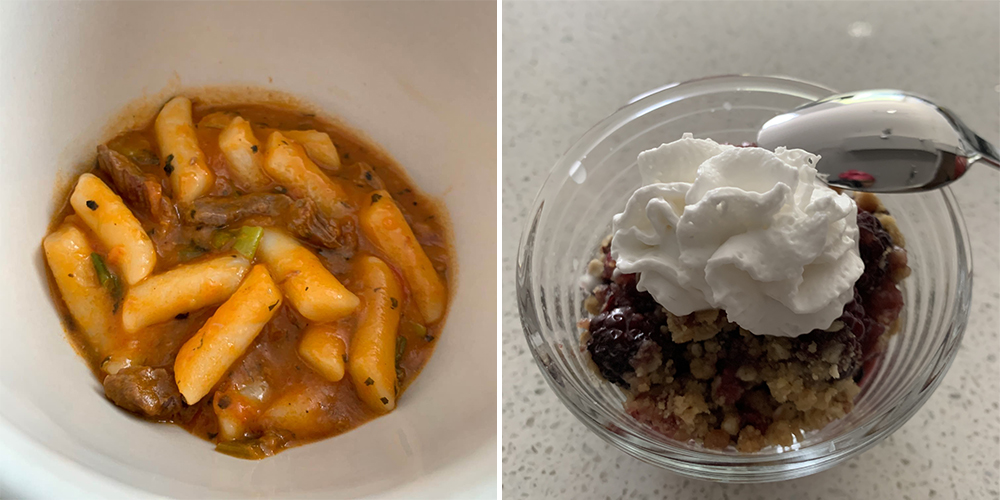 From Netflix:
He loves remarkable food, with a side of laughs. Phil Rosenthal is back on his tasting tour of the world for another five episodes in the third season of Somebody Feed Phil. Join Phil on comical culinary adventures to Marrakesh, Chicago, London, Seoul and Montreal.
—
Snowpiercer
"Access is Power" – Season 1, Episode 3
Sun May 31 – 8PM
On TNT
Snowpiercer airs on TNT on Sunday.
From TNT:
Layton descends into the black market, while Melanie stages a prize fight to defuse class tension.
—
Killing Eve
"Are You leading or Am I?" – Season 3 finale
Sun May 31 – 9PM
On BBC America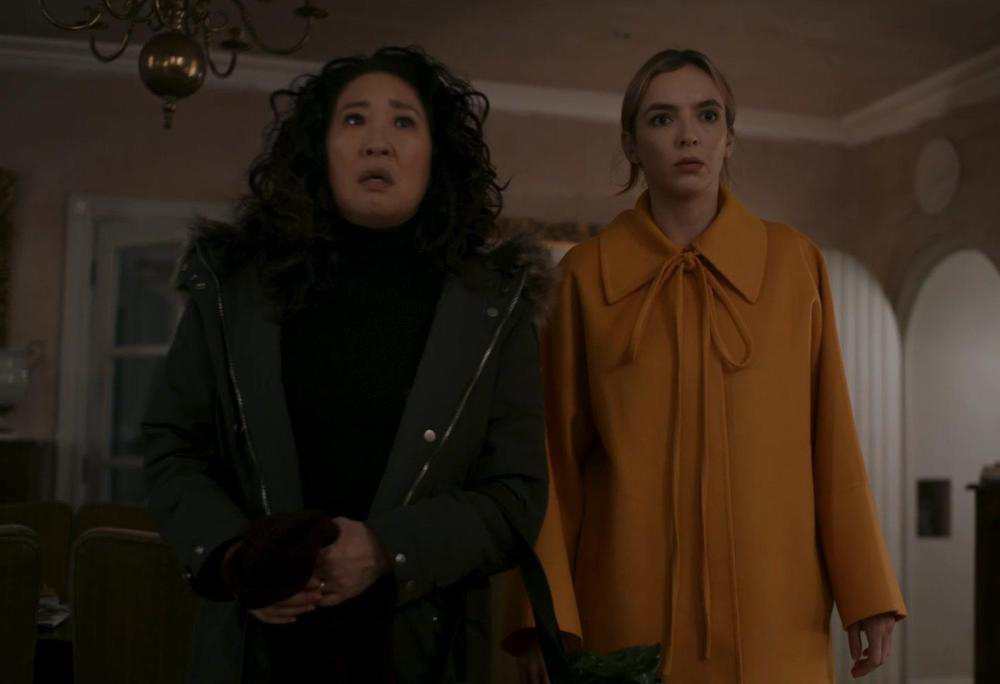 Villanelle (Jodie Comer) is looking for a change and she approaches Carolyn (Fiona Shaw) with a proposal. It's like watching two sharks circle each other before the scent of blood starts a frenzy. One minute you think Villanelle is lost and searching for something more…the next you're screaming at the TV. We finally get to see Villanelle and Eve (Sandra Oh) come together for a moment…but it's all too brief…for now? You'll have to wait and see but we can tell you that the Bonnie & Clyde vibes are real. The waiting game in this episode is a slow burn that'll have you holding your breath until all the loose ends from the season come together into a big knotted mess of murder and betrayal. The S3 finale won't be what you're expecting—it's quieter, more emotional—but somehow that makes it much more chilling.
Killing Eve hits BBC America on Sunday.
From BBC America:
"Well, this is something new."