This week: High on the Hog: How African American Cuisine Transformed America, The Bold Type, Friends: The Reunion, iHeartRadio Music Awards, Cruella, The Kominsky Method, Lucifer, Panic
High on the Hog: How African American
Cuisine Transformed America
Season 1
Wed May 26
On Netflix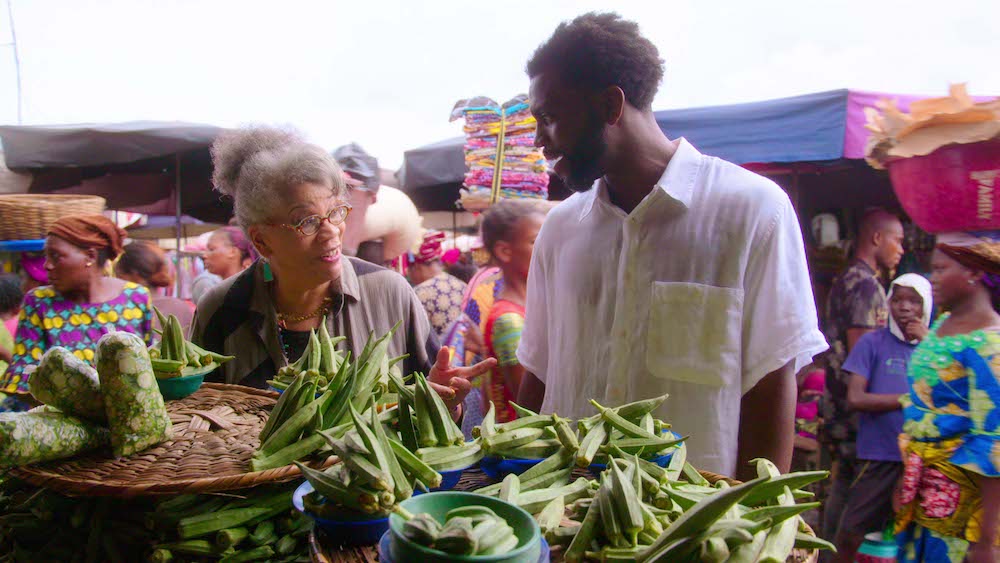 Photo courtesy of Netflix © 2021
Food is one of the most fundamental ways to connect with people; recipes and cuisines are often passed down for generations and help shape culture. Food writer Stephen Satterfield takes us into some of the best of African American cuisine, journeying from Africa to the deep south. From soul food to barbecue, okra to rice, everyday eats to fine dining, the rich history can be felt in each flavor and every story we're given onscreen. Woven into that High on the Hog celebrates the history of food as a form of resistance and identity for Black people, a form of resilience from facing centuries of slavery, racism, and bigotry. Through this series, Satterfield meets chefs, historians, and activists who share the stories of generations passed down—and the courage, the resolution, the freedom that lives on in these cuisines.
High on the Hog: How African American Cuisine
Transformed America comes to Netflix on Wednesday.
From Netflix:
In the moving four-part docu-series High on the Hog: How African American Cuisine Transformed America, food writer Stephen Satterfield embarks on a vibrant and powerful culinary journey alongside chefs, historians, and activists that celebrates the courage, artistry, and resourcefulness of the African American people.
—
The Bold Type
"Trust Fall" – Season 5 premiere
Wed May 26 – 10PM
On Freeform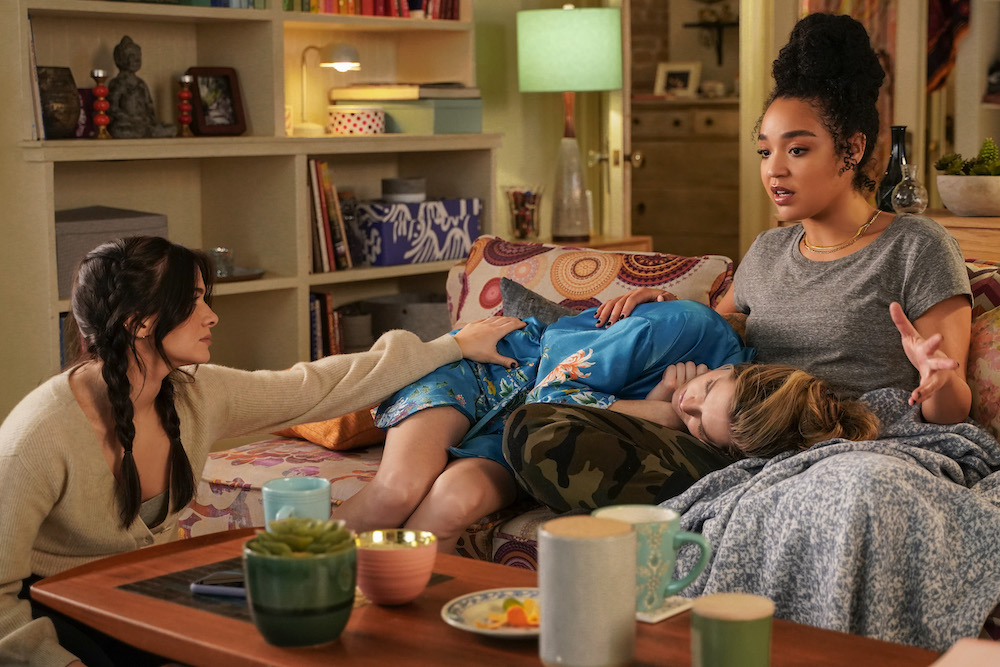 Photo: Freeform/Jonathan Wenk
Put your phone on silent and pour yourself some wine because The Bold Type is back, baby! And our girls are heading on a retreat. You know what that means, right? Drinks and drama, of course! Still, getting away might be a good thing for Sutton (Meghann Fahy) who is not coping well with her split from Richard (Sam Page)…which means making the most of the retreat's bar. Meanwhile Kat (Aisha Dee) is still trying to recover from hooking up with Ava (Alex Paxton-Beesley) and questioning what that means for her morals. Jane (Katie Stevens) stands up for her morals too by digging deeper into a potentially explosive story about workplace abuse. "Trust Fall" bottles up the main drama of S5 and serves it over ice with some light and bubbly humor on the side to keep you entertained and ready for another shot. Cheers!
The Bold Type is back on Freeform on Wednesday.
From Freeform:
Jane races to finish a high-risk expose that could have repercussions for Jacqueline. Sutton has a chance to shine at a Scarlet retreat if she can regain her focus. And Kat wants to stay true to herself while making a big decision.
—
Friends: The Reunion
Thurs May 27
On HBO Max
Friends: The Reunion hits HBO Max on Thursday.
From HBO:
Our favorite friends are back on the set that started it all. Jennifer Aniston, Courteney Cox, Lisa Kudrow, Matt LeBlanc, Matthew Perry, David Schwimmer, and special guests reunite to discuss everything from their casting process to whether or not Ross and Rachel were really on a break. Witness the unbreakable bond of the group that perfectly captured the moment in life when your friends become your family.
—
iHeartRadio Music Awards
Thurs May 27 – 8PM
On FOX
Watch the iHeartRadio Music Awards on FOX on Thursday.
From iHeartRadio:
Now in its eighth year, the iHeartRadio Music Awards will celebrate the most-played artists and songs on iHeartRadio stations and the iHeartRadio app throughout 2020, while also offering a preview of the upcoming hits of 2021. The show will feature award presentations in multiple categories, live performances from the biggest artists in music, surprise stage moments and will tell the stories of the winning artists' road to #1.
—
Cruella
Fri May 28
On Disney+
Stay tuned for our review!
Cruella debuts on Disney+ on Friday.
From Disney:
Academy Award® winner Emma Stone ("La La Land") stars in Disney's "Cruella," an all-new live-action feature film about the rebellious early days of one of cinemas most notorious – and notoriously fashionable – villains, the legendary Cruella de Vil. "Cruella," which is set in 1970s London amidst the punk rock revolution, follows a young grifter named Estella, a clever and creative girl determined to make a name for herself with her designs. She befriends a pair of young thieves who appreciate her appetite for mischief, and together they are able to build a life for themselves on the London streets. One day, Estella's flair for fashion catches the eye of the Baroness von Hellman, a fashion legend who is devastatingly chic and terrifyingly haute, played by two-time Oscar® winner Emma Thompson ("Howards End," "Sense & Sensibility"). But their relationship sets in motion a course of events and revelations that will cause Estella to embrace her wicked side and become the raucous, fashionable and revenge-bent Cruella.
—
The Kominsky Method
Season 3
Fri May 28
On Netflix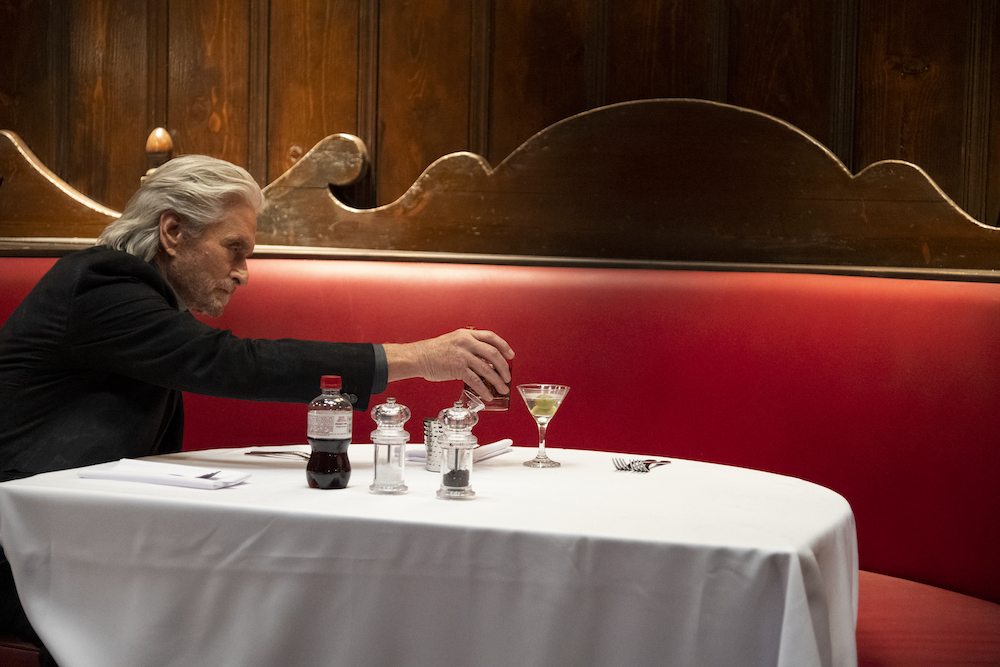 Photo: Anne Marie Fox/Netflix © 2021
In the final season of The Kominsky Method, Sandy (Michael Douglas) has to figure out how to continue his life without Norman (Alan Arkin) by his side. How do you keep going when one half of your dysfunctional relationship is gone? Sandy is left to pick up the pieces of his and Norman's families, which is more than complicated. Then issues of inheritance add a whole extra layer of difficulty (money always makes things messy). AND Sandy's ex-wife Roz Volander (Kathleen Turner) comes back into town to stir things up even more. Ooh, she knows how to push all his buttons (Kathleen Turner is always a delight to watch).
Of course, no season of The Kominsky Method is complete without jokes about trying to keep up with the times (although some of the lines concerning gender and identity could have used some more thought). We can't say the characters in TKM are truly capable of change but they are capable of growth…in a slow, baby-step kinda way. And watching them close out this series will make you tear up a little—because this show is comforting, it'll make you smile, and through all the grumpy belligerence, it's filled with plenty of love.
The Kominsky Method returns to Netflix on Friday.
From Netflix:
Sandy Kominsky (Academy Award® Winner Michael Douglas) has to navigate what aging looks like without his longtime friend Norman Newlander (Academy Award® Winner Alan Arkin) by his side in the final season of The Kominsky Method. Life only becomes more complicated with the arrival of Sandy's ex-wife Roz Volander (Academy Award® Nominee Kathleen Turner). The pair's famously volatile relationship is further inflamed when she comes to LA to spend time with their daughter Mindy (Sarah Baker) and her boyfriend Martin (Paul Reiser). This season of The Kominsky Method deals with money, death, love, murder, and dreams coming true. In other words, the usual.
—
Lucifer
Season 5, Part 2
Fri May 28
On Netflix
Lucifer is back on Netflix on Friday.
From Netflix:
In Part B of the stunning fifth season of Lucifer, God himself comes to Earth. Secrets will be revealed, heroic sacrifices will be made, and the world will never be the same.
—
Panic
Season 1
Fri May 28
On Amazon Prime Video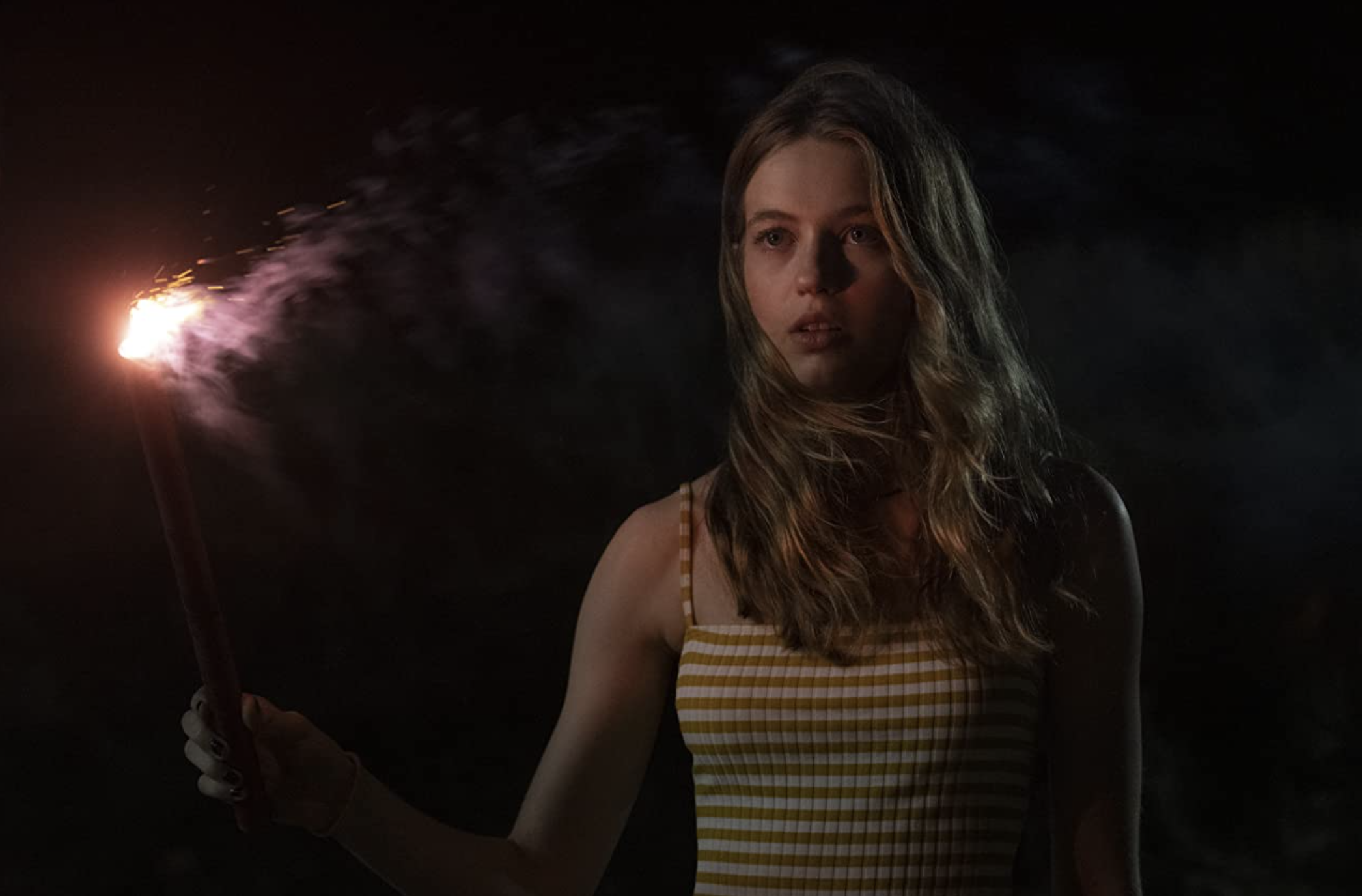 Photo: Matt Lankes © Amazon Studios
There's no escaping the small Texas town in the series Panic. You need money and connections and a way out—that's where the game of Panic comes in. Panic is a yearly competition for high school graduates that tests them in the worst and most deadly ways…but the one catch is you can't panic. Those tests include Russian roulette, blindfolded games of chicken, dangerous jumps—basically everything your parents told you not to do.
When best friends Heather (Olivia Welch) and Natalie (Jessica Sula) enter Panic together, they feel like they have nothing to lose. But they really have no idea what they're getting into. Obviously, if you're older than the kids in this show, you might just want to sit them all down and tell 'em a thing or two about life (although they'd probably call you an old loser like the rest of the town). But…if you don't think too hard about it, Panic is a fun thriller with Jackass-level stupidity that'll make you scared of heights (and probably a few other things too).
Stream Panic on Amazon on Friday.
From Amazon:
Panic is a new Amazon Prime Video one-hour drama series, written and created by Lauren Oliver (based on her bestselling novel). It takes place in a small Texas town, where every summer the graduating seniors compete in a series of challenges, winner takes all, which they believe is their one and only chance to escape their circumstances and make their lives better. But this year, the rules have changed — the pot of money is larger than ever and the game has become even more dangerous. The players will come face to face with their deepest, darkest fears and be forced to decide how much they are willing to risk in order to win. The Amazon Original series Panic will premiere on Amazon Prime Video in more than 240 countries and territories.