This week: Love on the Spectrum U.S., Angelyne, The G Word with Adam Conover, Young Justice: Phantoms, The Valet, Night Sky, Love, Death + Robots, Now and Then
Love on the Spectrum U.S.
Season 1
Wed May 18
On Netflix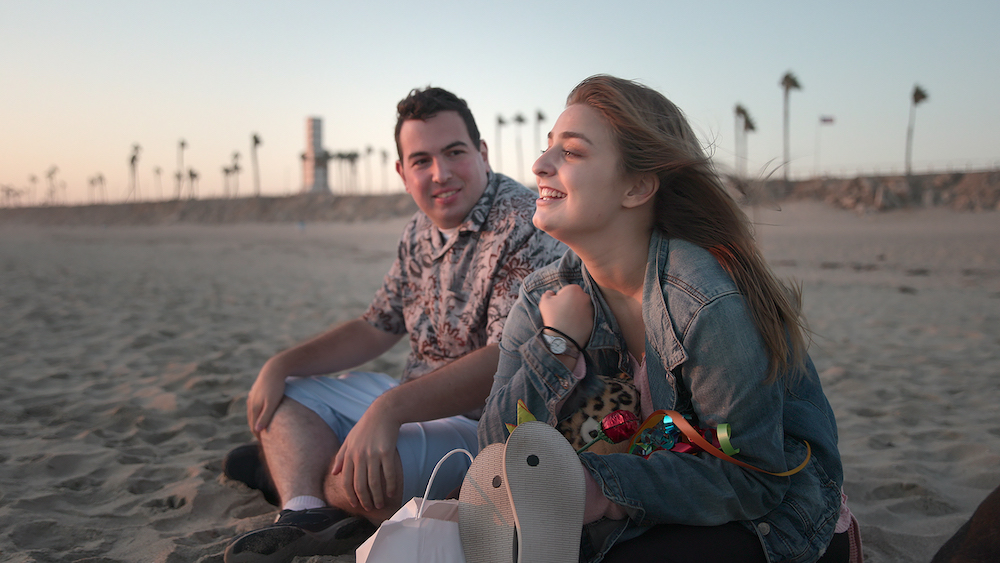 The hugely popular Australian series that aired on ABC, Love on the Spectrum is getting an American version for Netflix. The show follows a group of people who are on the autism spectrum as they navigate the dating world. Love on the Spectrum allows each person the space to shine and be completely themselves while encouraging them to try new experiences. This makes for a lovely dating series about finding connections and heading on emotional journeys of self-discovery. Cheers to that!
Love on the Spectrum U.S. comes to Netflix on Wednesday.
From Netflix:
Love on the Spectrum – U.S. is an insightful and warm-hearted docu-reality series following autistic people as they navigate the world of dating and relationships. Following the success of the multi award winning Australian series, this US based series tells the stories of a unique and diverse cast of characters searching for something we all hope to find, love.
–
Angelyne
Limited Series
Thu May 19
On Peacock
Watch Angelyne on Peacock on Thursday.
From Peacock:
ANGELYNE, Peacock's limited series about fame, identity, survival, billboards, Corvettes, lingerie, men, women, women teasing men, men obsessed with women, West Hollywood, crystals, UFOs, and most importantly of all, the self-proclaimed Rorschach test in pink, glow-in-the-dark queen of the universe, Angelyne.
–
The G Word with Adam Conover
Season 1
Thu May 19
On Netflix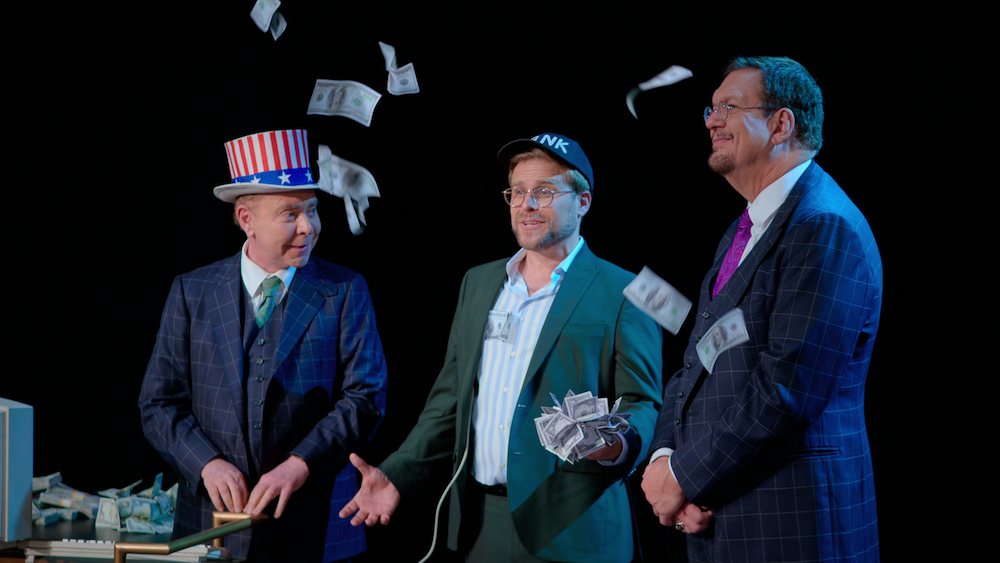 Satire meets documentary in The G Word with Adam Conover. The series takes a side-eyed look at the US government's shortcomings and (short-lived) successes, always with an edge of humor that often doesn't need to exaggerate the ridiculousness of American politics. In doing so, it asks all the right questions to keep you giggling but also energized to head straight to the polls in November in order to try and clean up some of this mess.
The G Word with Adam Conover hits Netflix on Thursday.
From Netflix:
The G Word with Adam Conover is a hybrid comedy-documentary series that pulls back the curtain on the surprising ways the US government impacts our everyday lives, from the mundane to the life changing. With his signature blend of irreverence and insight, Conover explores the government's triumphs, failures, and what we might be able to do to change it. Based on The Fifth Risk: Undoing Democracy by best-selling author Michael Lewis (The Big Short, Moneyball), The G Word with Adam Conover is produced by Higher Ground alongside Adam Conover, Jon Cohen, and Jon Wolf of Fair Point.
–
Young Justice: Phantoms
"Ego and Superego" – Season 4, Episode 23
Thurs May 19
On HBO Max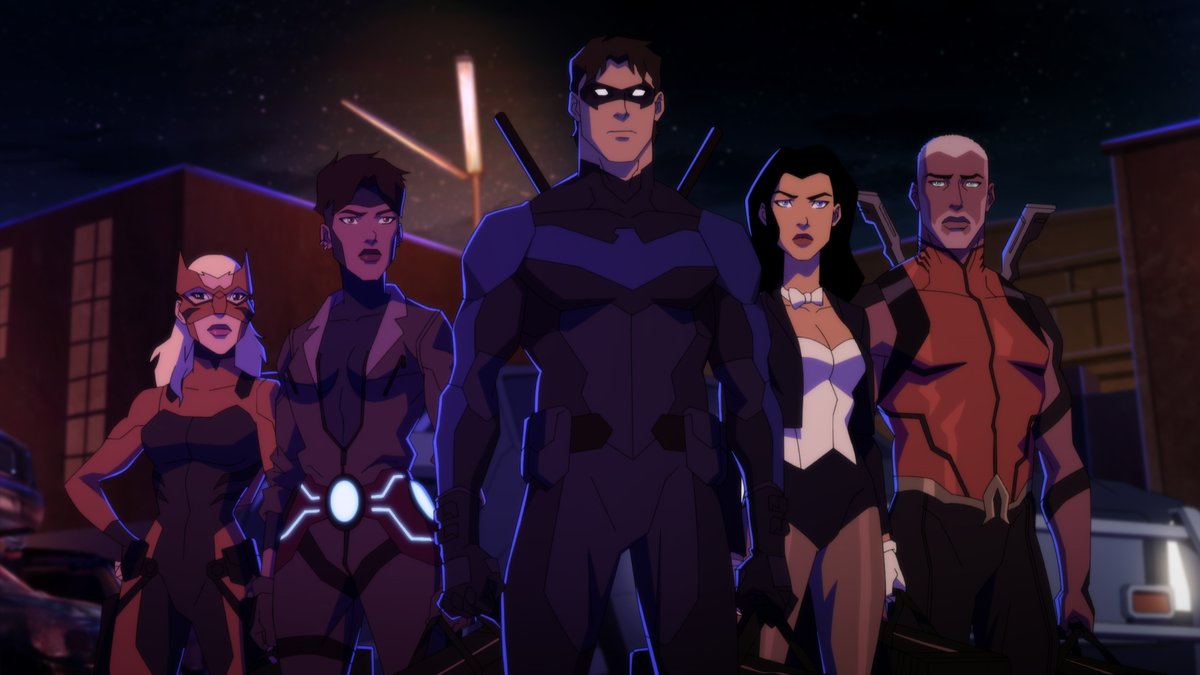 The episode description says, "Nightwing and the gang refurbish a bus and hit the road." And, yeah, that happens but there's so much more to it. First off, we already know how "magic" that bus is. We also know the creators of Young Justice: Phantoms aren't happy unless they're throwing us into infinite crises, wrapped up in a phantom zone, contained within a space odyssey. The saga continues on that path, with a surprise return of impactful squad and a whole lot of betrayal. The personal moments manage to sweeten the woes with a confession of affection and Rocket calling D.G. extra—but with a backyard as juicy as his, who can blame Nightwing for making lots of "friends." Young Justice continues to be the best version of the DC Universe currently on screen. Peacemaker and The Batman might be bothered by it but "next best" ain't bad, especially when you're standing next to a series this good. Watch "Ego and Superego" as soon as you can. (Sherin Nicole)
Watch Young Justice: Phantoms on HBO Max every Thursday.
From HBO Max:
Nightwing and the gang refurbish a bus and hit the road.
—
The Valet
Fri May 20
On Hulu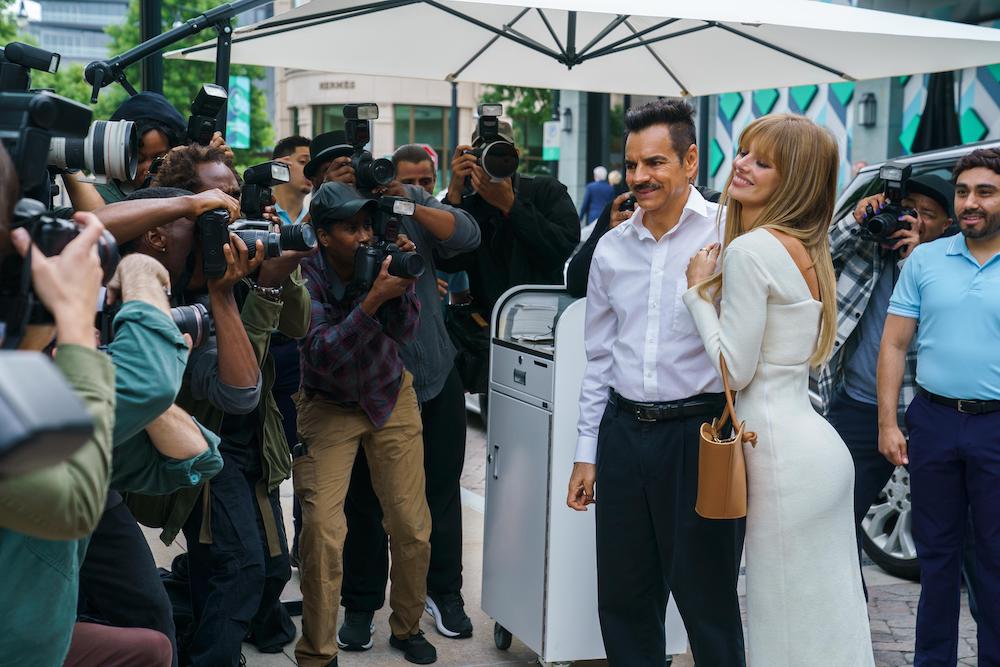 We're not entirely sure if this film should be coming out in 2022 but here we are. In The Valet, superstar actress Olivia (Samara Weaving) is caught by the paparazzi spending time with her lover Vincent (Max Greenfield)…who's very publicly married. Yikes! However, valet Antonio (Eugenio Derbez) happens to be caught in the photo as well, leading to the movie's classic rom-com twist: Olivia enlists Antonio to pretend to be her boyfriend in order to cover up her affair.
Olivia and Antonio come from two very different worlds—she is rich, white, and in a complete bubble because of her fame; he is working class, from a tight-knit Latino family, with much more grounded problems and no concern for "what people might think." While it's great to watch an American film that features a hefty amount of Spanish dialogue, having the characters of color teach a wealthy white woman how the majority of people live doesn't sit quite right. But getting to see Antonio's beloved community is wonderful, and The Valet definitely shows off a quirky friendship you don't often get to see on screen.
Stream The Valet on Hulu on Friday.
From Hulu:
In "The Valet," world famous movie star, Olivia (Samara Weaving) faces a PR disaster when a paparazzi snaps a photo of her with her married lover, Vincent (Max Greenfield). The hard-working valet Antonio (Eugenio Derbez) accidentally appears in the same photo and is enlisted to pose as Olivia's new boyfriend as a cover up. This ruse with Olivia thrusts Antonio into the spotlight and unexpected chaos. In this fish out of water romantic comedy, two worlds and cultures collide as both Olivia and Antonio start to see themselves more clearly than ever before. "The Valet," directed by Richard Wong and written by Rob Greenberg and Bob Fisher, is the English-language remake of the hit French film.
–
Night Sky
Season 1
Fri May 20
On Amazon Prime Video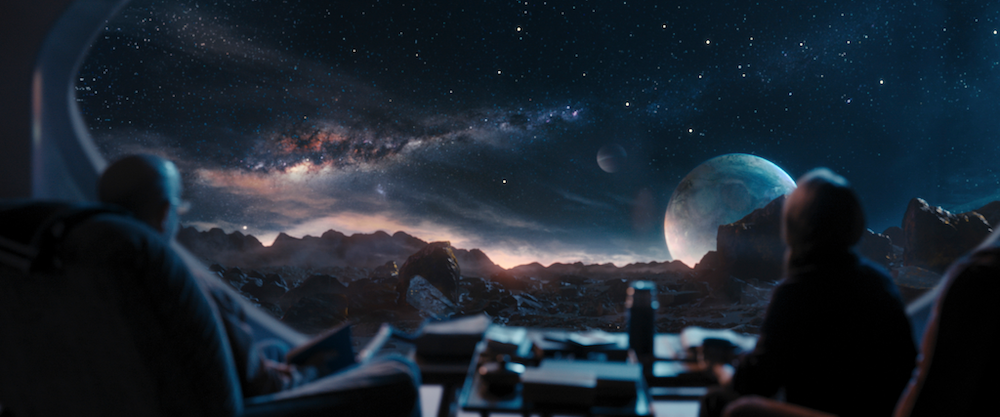 Irene (Sissy Spacek) and Franklin (J.K. Simmons) are living a quiet retired life in small-town Illinois. But they have an astonishing secret: The shed in their backyard contains a portal to another planet. For years they told no one and enjoyed their secret getaway…until a young man (Chai Hansen) shows up from the other world and draws them into a fantastical story beyond their wildest dreams. Night Sky is a slow burn but it's totally enthralling, weaving in different storylines to add fresh layers and deepen the mystery. With such incredible leads, you can't really go wrong—Spacek and Simmons are their usual excellent selves—and this grounded, decidedly human take on sci-fi makes it all the more compelling and a fresh entry for the genre.
Night Sky debuts on Amazon on Friday.
From Amazon:
Spanning space and time, Night Sky follows Irene (Sissy Spacek) and Franklin York (J.K. Simmons), a couple who, years ago, discovered a chamber buried in their backyard which inexplicably leads to a strange, deserted planet. They've carefully guarded their secret ever since, but when an enigmatic young man (Chai Hansen) enters their lives, the Yorks' quiet existence is quickly upended…and the mystifying chamber they thought they knew so well turns out to be much more than they could ever have imagined.
–
Love, Death + Robots
Volume 3
Fri May 20
On Netflix
Love, Death + Robots returns to Netflix on Friday.
From Netflix:
Emmy-winning animated anthology Love, Death + Robots returns with a third volume executive produced by Tim Miller (Deadpool, Terminator: Dark Fate) and David Fincher (MINDHUNTER, Mank). Terror, imagination and beauty combine in new episodes which stretch from uncovering an ancient evil to a comedic apocalypse, telling startling short stories of fantasy, horror and science-fiction with trademark wit and visual invention.
–
Now & Then
Fri May 20
On Apple TV+
Watch Now & Then on Apple TV+ on Friday.
From Apple:
"Now & Then" is a multi-layered thriller that explores the differences between youthful aspirations and the reality of adulthood, when the lives of a group of college best friends are forever changed after a celebratory weekend ends up with one of them dead. Now, 20 years later, the remaining five are reluctantly reunited by a threat that puts their seemingly perfect worlds at risk.