This week: 9-1-1, Trial By Media, Unbreakable Kimmy Schmidt:
Kimmy vs. The Reverend, Motherland: Fort Salem, The Great,
Killing Eve, Snowpiercer
9-1-1
"What's Next?" – Season 3, Episode 18
Mon May 11 – 8PM
On FOX
9-1-1 airs on FOX every Monday.
From FOX:
The 118 rush to save lives in the aftermath of a massive train derailment.
—
Trial By Media
Season 1
Mon May 11
On Netflix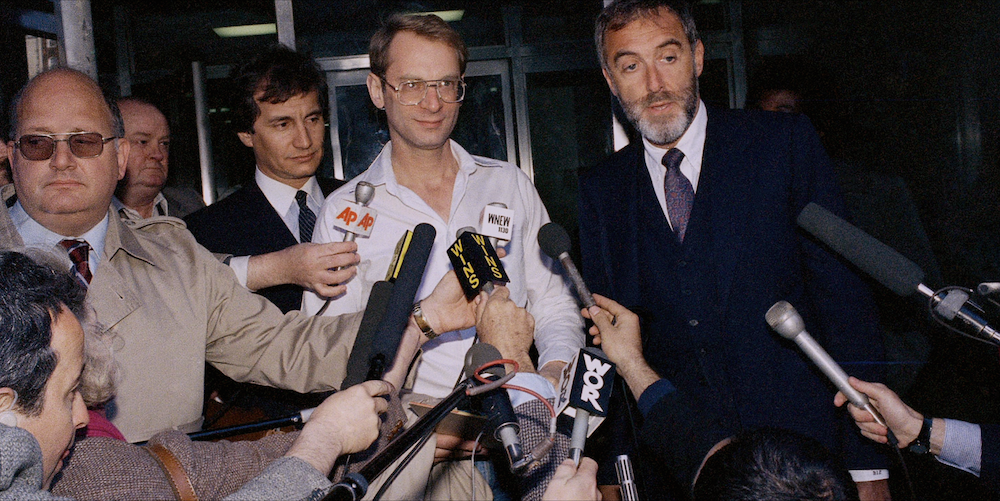 Many of us are (more than) fascinated by true crime documentaries. Now Netflix is giving us a series about our own obsession. Trial By Media breaks down some of history's most high-profile court cases that gripped the nation and how the media played a role in them. You'll see that the true monsters aren't always the accused—it's the lawyers, the media, and the psychopathic methods they use to frame trials in a certain way. Each episode will pull you all the way in and scare the hell out of you as you take a hard look at current society. Trial By Media breaks down how the media forces its own opinions on real human beings and sensationalizes horrific cases that should be handled with much more sensitivity. The series will make you question the current justice system and how outside influences, racism, homophobia, sexism, and classism play a role in each and every case. These questions make for a truly gripping documentary that will examine your own psyche as much as the people on the show.
Stream Trial By Media on Netflix now.
From Netflix:
In our modern media landscape where real courtroom dramas have increasingly been transformed into a form of entertainment, the Netflix documentary series Trial by Media reflects on some of the most dramatic and memorable trials in recent history.  Since televised coverage introduced a new emphasis on creative storytelling and showmanship into the legal system, the courtroom has never been the same. Over six compelling parts, Trial by Media explores the many ways in which the press have contributed to reshaping public perception about guilt or innocence before, during or after a trial. The series features cases reaching across different areas of the law including the unforgettable Jenny Jones made-for-Court TV murder trials, the sensational story of Rod Blagojevich's political fall, and the case of Amadou Diallo, an unarmed African immigrant who was shot 41 times by police in New York City. 
—
Unbreakable Kimmy Schmidt:
Kimmy vs. The Reverend
Tues May 12
On Netflix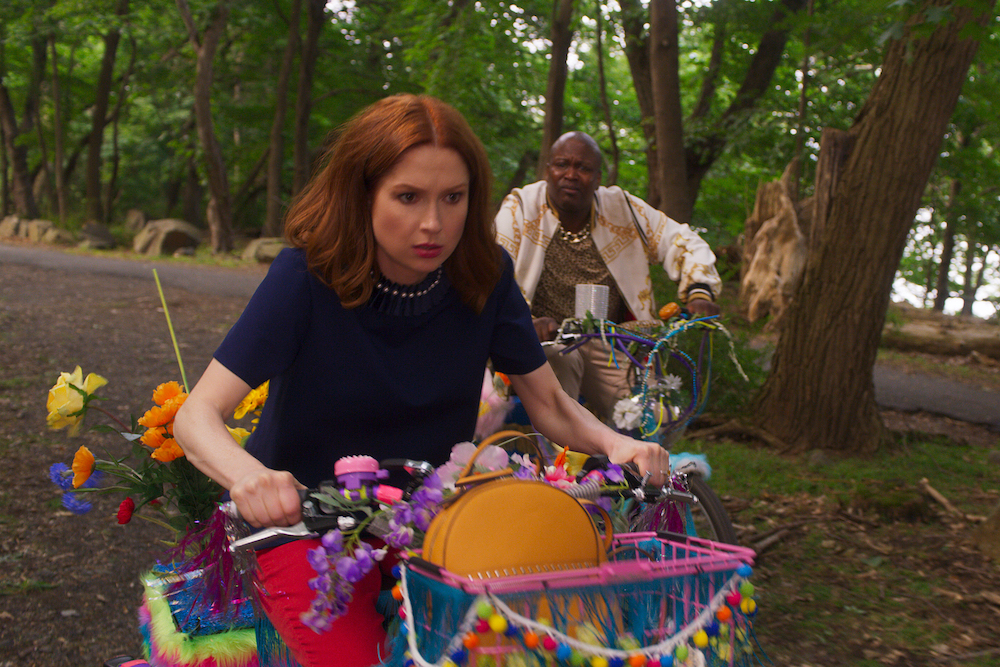 Unbreakable Kimmy Schmidt is one of Netflix's wackiest shows and it's about to get a little wackier. The series is dropping a choose-your-own-adventure style interactive special that takes you on one last Unbreakable escapade before Kimmy's (Ellie Kemper) wedding! But before Kimmy can walk down the aisle (in the most Kimmy dress you could possibly choose for her), she discovers a mysterious choose-your-own-escapade book hidden in her backpack from back in her bunker days. She doesn't know who it belongs to so she sets out on a journey to find out. How that journey goes is entirely up to you…well sort of…the special reserves the right to…REWIND! You can choose what happens in each scene (and we'd highly encourage you to try every available option). Each choice is: "Uhhh you know uhhhh fascinating transition (dammit!)." (read our review)
Watch Unbreakable Kimmy Schmidt:
Kimmy vs. The Reverend tomorrow, only on Netflix.
From Netflix:
Kimmy Schmidt (Ellie Kemper) sets off on her biggest adventure yet. Three states! Explosions! A dancing hamburger! And you, the viewer, get to decide how the story goes. Will you defeat the Reverend (Jon Hamm) and get Kimmy to her wedding on time? Or will you accidentally start a war against the robots? So grab your remote and a tray of delicious scrod, 'cause Kimmy's got her own Netflix interactive special!
—
Motherland: Fort Salem
"Coup" – Season 1, Episode 9
Wed May 13 – 9PM
On Freeform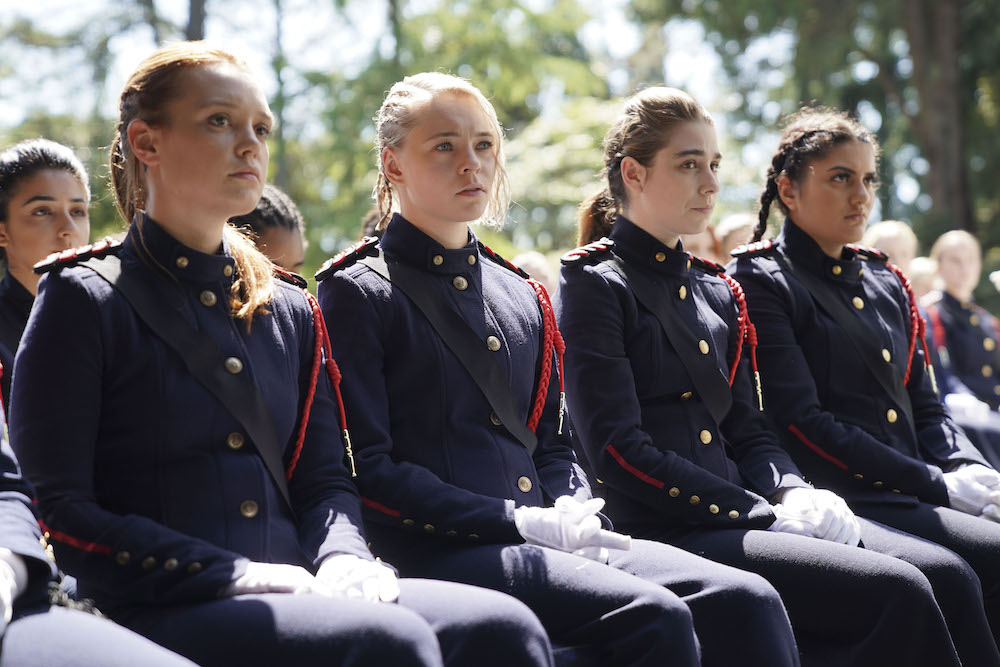 Nothing brings together a group quite like a conspiracy of secrets. And the Bellwether Unit has uncovered a big one: General Alder (Lyne Renee) is dangerous. She is making decisions that no one in their right mind could support, especially when the government gets involved with her affairs. Ooh, the treachery is high and you can feel that Motherland: Fort Salem is gearing up for an explosive battle. Bring it on! Meanwhile our favorite Drill Sergeant Anacostia (Demetria McKinney) is trying to figure out how Scylla (Amalia Holm) could betray her country…except Anacostia is now questioning whether she's on the right side herself. You'll start to wonder if Scylla ever truly cared about Raelle (Taylor Hickson) or if she's trying to manipulate her way out of trouble. Both Amalia Holm and Taylor Hickson play off of each other so well that it makes for a truly heartbreaking scene when they meet again. How each of our girls confront and cope with the revelations about Adler and Fort Salem is real and painful. You'll cheer for them more than ever (and cry with them too).
In case you missed it: Catch our interviews with Motherland: Fort Salem's stars Taylor Hickson, Demetria McKinney, Jessica Sutton,
and Ashley Nicole Williams!
Catch Motherland: Fort Salem on Freeform every Wednesday.
From Freeform:
In the aftermath of Citydrop, the unit comes closer together, while their distrust of Alder grows. Abigail is faced with eulogizing a fallen soldier, while Tally learns something new about Gerit. Anacostia grants one last favor to Scylla.
—
The Great
Season 1
Fri May 15
On Hulu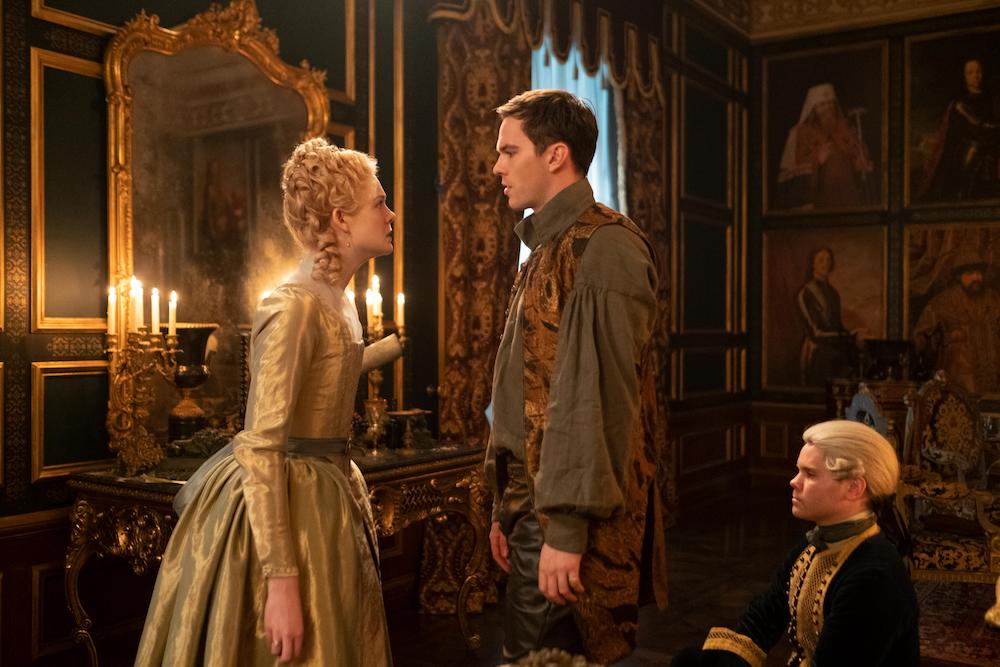 The Great is a depravity filled farce, painting real life Empress Catherine the Great (1700s Russia) with an English period drama brush—such liberties are taken that one must wonder what on earth one is watching. Oh and dear one, don't even try to reconcile this Hulu series with historical accuracy. One's wig would be snatched askew. Not that it matters, if Game of Thrones could turn the War of the Roses into a countdown to watch Joffrey die, then The Great can have a Rasputin who loves the scent of burnt flesh in the morning, only a few centuries early. Just don't breathe too deeply. (read our review)
The Great comes to Hulu on Friday.
From Hulu:
The Great is a satirical, comedic drama about the rise of Catherine the Great from outsider to the longest reigning female ruler in Russia's history. Season One is a fictionalized, fun and anachronistic story of an idealistic, romantic young girl, who arrives in Russia for an arranged marriage to the mercurial Emperor Peter. Hoping for love and sunshine, she finds instead a dangerous, depraved, backward world that she resolves to change. All she has to do is kill her husband, beat the church, baffle the military and get the court onside. A very modern story about the past which encompasses the many roles she played over her lifetime as lover, teacher, ruler, friend, and fighter. Incorporating historical facts occasionally, the series stars Elle Fanning as Catherine, Nicholas Hoult, Phoebe Fox, Adam Godley, Gwilym Lee, Charity Wakefield, Douglas Hodge, Sacha Dhawan, Sebastian de Souza, Bayo Gbadamosi and Belinda Bromilow.
—
Killing Eve
"End of Game" – Season 3, Episode 6
Sun May 17 – 9PM
On BBC America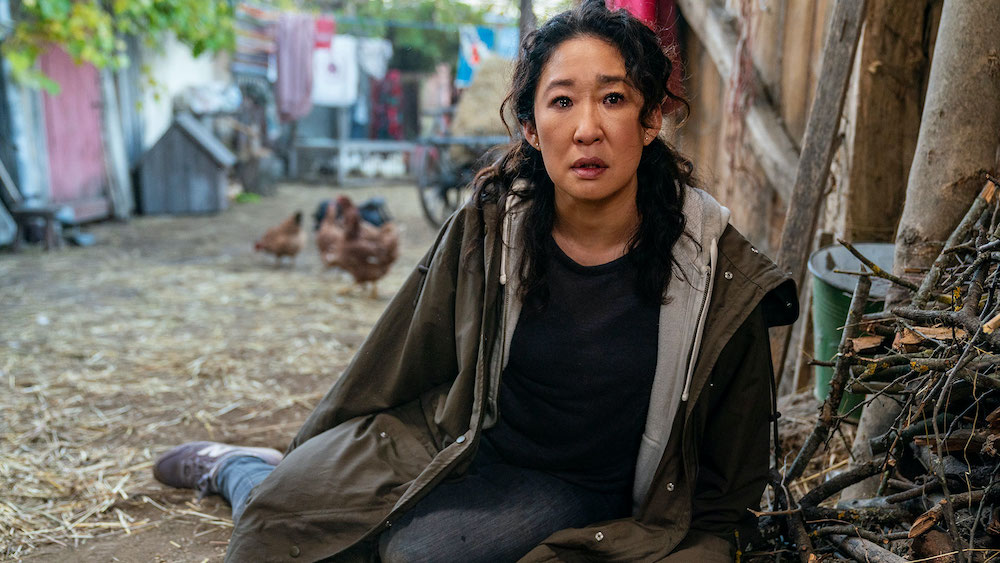 Villanelle (Jodie Comer) may have rejected her biological family but her search for connection isn't over. This week she goes to hang out with Konstantin's (Kim Bodnia) family—and by "hang out" we mean annoy the hell out of them. Villanelle sows the seeds of discontent with Konstantin's daughter in her own childlike yet charming way. It seems Konstantin is destined to land himself in trouble with all the ladies this week…including Carolyn (Fiona Shaw). She takes him on the ride of his life when her investigation into Kenny's (Sean Delaney) death drags him into the mix. Carolyn isn't messing around—it's often hard to tell if she has a heart of ice or if there's rage bubbling under the surface ready to explode. Speaking of rage, Eve (Sandra Oh) has questions about Niko (Owen McDonnell) and she makes the mistake of confronting Dasha (Harriet Walter) about him. Ooh, Eve, run away! Run far, far away! Although, compared to Villanelle, Dasha seems harmless…which makes you wonder: Is Eve poking at Dasha in order to get Villanelle's attention? The girls are acting wild this week and it won't be long before they turn on each other (and we cannot wait).
Killing Eve hits BBC America on Sunday.
From BBC America:
As the investigation continues, Carolyn finds out information is being withheld by those close to her. Eve finds a lead which might bring her closer to Villanelle. Meanwhile Villanelle has had enough and decides on a different path. Konstantin's loyalties are split.
—
Snowpiercer
"First, the Weather Changed" – Series premiere
Sun May 17 – 9PM
On TNT
Stay tuned for our review!
Snowpiercer debuts on TNT on Sunday.
From TNT:
Set more than seven years after the world has become a frozen wasteland, Snowpiercer centers on the remnants of humanity who inhabit a perpetually moving train, with 1001 cars, that circles the globe. Class warfare, social injustice and the politics of survival play out in this riveting television adaptation based on the critically acclaimed graphic novel series and film of the same name.