This week: Zoey's Extraordinary Playlist, The Last O.G., A Modern Farewell & Modern Family, Chicago Med, Motherland: Fort Salem, Tigertail, Brews Brothers, Harley Quinn, Killing Eve, Westworld, Insecure
Zoey's Extraordinary Playlist
"Zoey's Extraordinary Silence" – Season 1, Episode 9
Now streaming
On NBC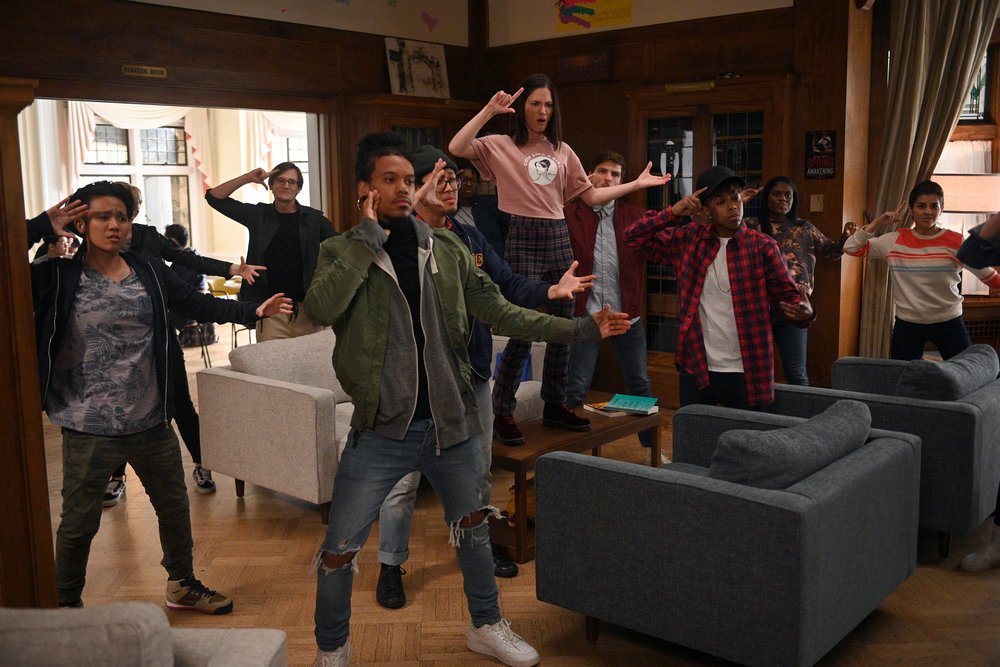 Episode 9 of The Playlist is a turn up. There's no party (unless you count the celebration that is Alex Newell's Mo), instead it's an emotional takeoff for the show, one in which the premise and the flawed humanity of its characters find their harmony. This isn't another dime in the jukebox, "Zoey's Extraordinary Silence" flips our understanding of "heart songs". They're complicated. So very complicated. Those layers of raw feeling add to the emotional pull of the show. In one of the best numbers the series has produced, the creatives decide NOT to give a disabled college student a voice but rather to SHOW the power of the voice she already has. It's an unexpected although pitch perfect moment and the silence is turned all the way up. And in the final number, the unspoken words between Simon (John Clarence Stewart) and Jessica (India de Beaufort) shatter in a performance of "Happier" that's choreographed with the impact of a punch to the chest by Mandy Moore. It seems when two people share a "heart song" they share a secret or are united in pain. "Zoey's Extraordinary Silence" tells us that sometimes the duel of conflicting feelings leads to the most savage duets. #brava
Watch Zoey's Extraordinary Playlist on NBC.
From NBC:
Zoey tries to help Mitch's caregiver, Howie, reconnect with his estranged daughter. Max must make a decision about his future at SPRQ Point.
—
The Last O.G.
"Lookin' at the Front Door" – Season 3 premiere
Tues Apr 7 – 10:30PM
On TBS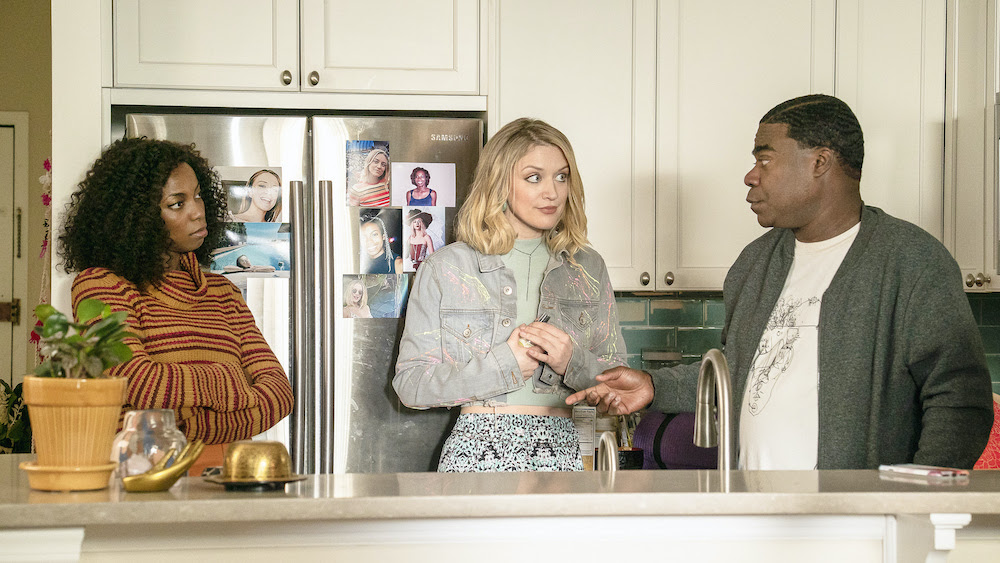 Is this rock bottom? After the explosive end to his food truck business last season, Tray (Tracy Morgan) had to move back in with his mom (and her all-too-comfortable new boyfriend). But now he's getting kicked out of his momma's house too? Damn. Well, Tray's new situation isn't quite jail but it sure feels like he needs to do some soul-searching. That search begins with some advice from the eternally wise O.G. Mike Tyson (yup, that's a thing). What feels like a rewind back to the start of The Last O.G. is actually a refreshing level up. S3 will launch you right into the culture and history of Brooklyn to show you what made Tray the man he is today. Tray has learned a lot over the past two seasons and, while he has a few backslides (and his methods aren't perfect), he always picks himself up and tries again. This underdog story is what keeps you coming back to The Last O.G.—along with the constant reminder that Tracy Morgan really is an O.G.
The Last O.G. returns to TBS tomorrow.
From TBS:
After 6 months of crashing at his mom's house, Tray leaves the nest in search of a place of his own, but he must first get some sage advice from a wise OG (Mike Tyson) on how to battle the demons of his past.
—
A Modern Farewell / Modem Family
Wed Apr 8 – 8PM & 9PM
On ABC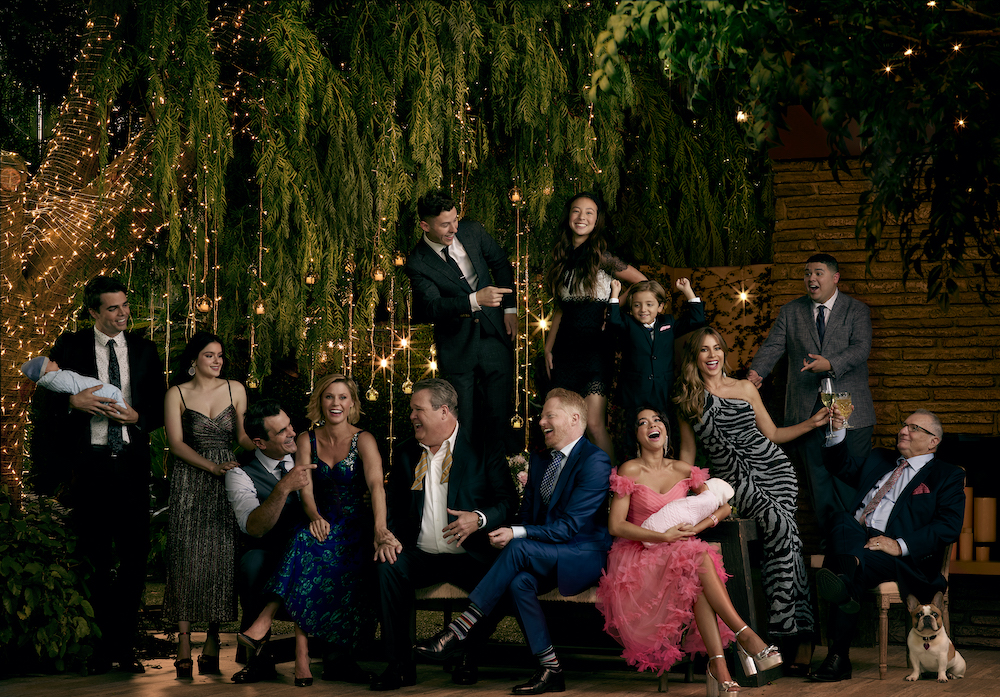 We're not crying, you're crying. After eleven years—or what feels like a lifetime—Modern Family is coming to an end and they're doing it in style. To prepare you for the finale, ABC's special A Modern Farewell takes a look back at the show and what made it so charming. It probably feels like you've grown up with the kids (and the adults) so watching each actor say goodbye to the characters they've embodied for so long will make your heart full. The interviews with the cast are beautiful and warm and we don't think anyone is going to get through this special with dry eyes—which will prepare you for a double-episode farewell to the Dunphy-Tucker-Pritchett clan right after. Thanks for all the smiles, Modern Family, our Wednesday nights won't be the same without you.
Say goodbye to Modern Family on Wednesday on ABC.
From ABC:
In anticipation of the "Modern Family" series finale, ABC is giving viewers a heartfelt look back at one of television's most culturally defining series. The one-hour documentary will explore the 11-year run of this iconic series, from the writing and casting of the pilot, all the way up to the final table read. Through exclusive interviews and reflections with the cast and crew, this documentary will examine the show's origin story and unprecedented success, and revisit many of the hilarious, warm and sometimes twisted moments of this modern family on "A Modern Farewell," airing WEDNESDAY, APRIL 8 (8:00-9:00 p.m. EDT), on ABC.
—
Chicago Med
"Just a River in Egypt" – Season 5, Episode 19
Wed Apr 8 – 8PM
On NBC
Chicago Med airs every Wednesday, only on NBC.
From NBC:
Dr. Charles evaluates a 15-year old who is brought into the E.D. after an apparent fall off an overpass. Will sides with Dr. Asher on a risky treatment plan. Tensions run high between Dr. Choi and Dr. Marcel.
—
Motherland: Fort Salem
"Hail Beltane" – Season 1, Episode 4
Wed Apr 8 – 9PM
On Freeform
Catch Motherland: Fort Salem on Freeform every Wednesday.
From Freeform:
The base reels from a traumatic event, while Raelle tries to come to terms with her role in the tragedy. Scylla attempts to evade Raelle's increasingly pointed questions. Abigail works to impress her formidable rival, Libba. And Tally's connection with Gerit grows during Beltane, a sacred holiday honoring fertility traditions.
—
Tigertail
Fri Apr 10
On Netflix
Tigertail comes to Netflix on Friday.
From Netflix:
In this poignant multi-generational drama, Pin-Jui (Hong-Chi Lee) is a free-spirited yet impoverished young Taiwanese factory worker, who makes the difficult decision to leave his homeland — and the woman he loves — behind in order to seek better opportunities in America. But years of monotonous work and an arranged marriage devoid of love or compassion leave an older Pin-Jui (Tzi Ma) a shadow of his former self. Unable to sympathize with his daughter Angela (Christine Ko) and at risk of living out his retirement in solitude, Pin-Jui must reconnect with his past in order to finally build the life he once dreamed of having. Spanning continents and decades, from 1950s Taiwan to present-day New York City, Tigertail is written and directed by Emmy winner Alan Yang and features a supporting cast including Joan Chen, Yo-Hsing Fang, Kuei-Mei Yang, Kunjue Li, and Fiona Fu.
—
Brews Brothers
Season 1
Fri Apr 10
On Netflix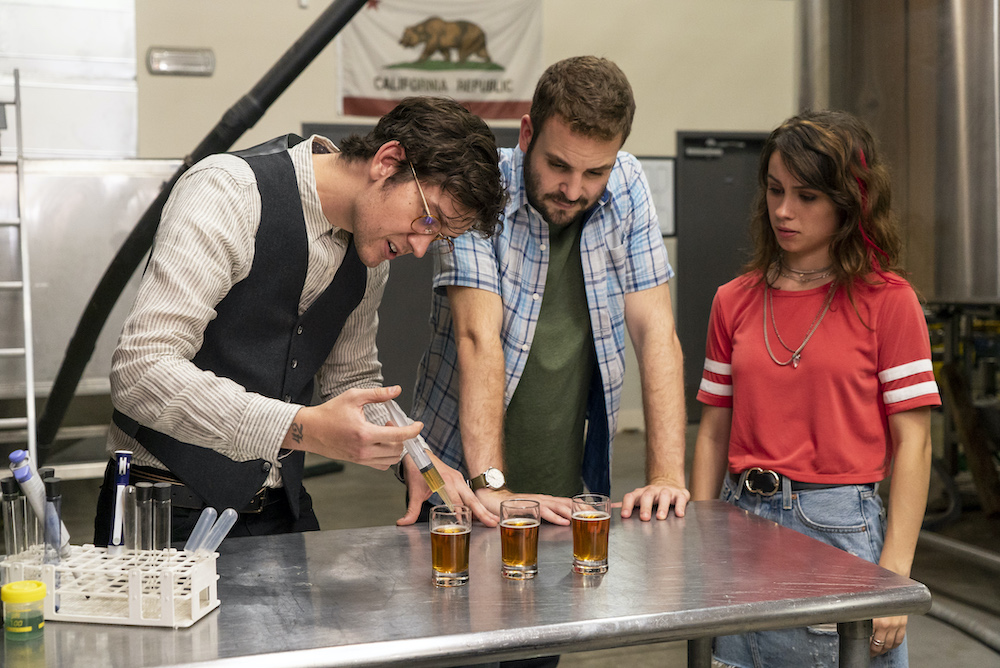 No one can push your buttons quite like your own family. Brews Brothers is about to bottle up that feeling of familial animosity and serve it to you with a side of hops. Wilhelm (Alan Aisenberg) and Adam Rodman (Mike Castle) are two brothers who could not be more different. Wilhelm runs a brewery and is serious about improving his company. Think your typical hipster brewery aficionado, complete with a pretentious name, flannel and a beard, and a homespun approach to his craft. Meanwhile Adam once made it big in the brewing world (ie. Portland) and thinks he knows everything there is to know. But his customer service is beyond snobbish and often brings the two brothers to blows (even if customers are present). It's a little obnoxious but Brews Brothers provides some snarky laughs at the expense of hipster kids, mixed with some jokes you'll find yourself snickering at if you have any brothers (for real, why are they like that, tho?).
Stream Brews Brothers on Friday on Netflix.
From Netflix:
Brews Brothers follows two estranged brothers, Wilhelm (Alan Aisenberg) and Adam Rodman (Mike Castle), who find themselves running a brewery together. Each one is a beer genius… a braumeister, but they couldn't be more different in their beer-making techniques and personalities. A lot of times in a show you see two people who complete each other. These two don't even make a full person.
—
Killing Eve
"Slowly Slowly Catchy Monkey" – Season 3 premiere
Sun Apr 12 – 9PM
On BBC America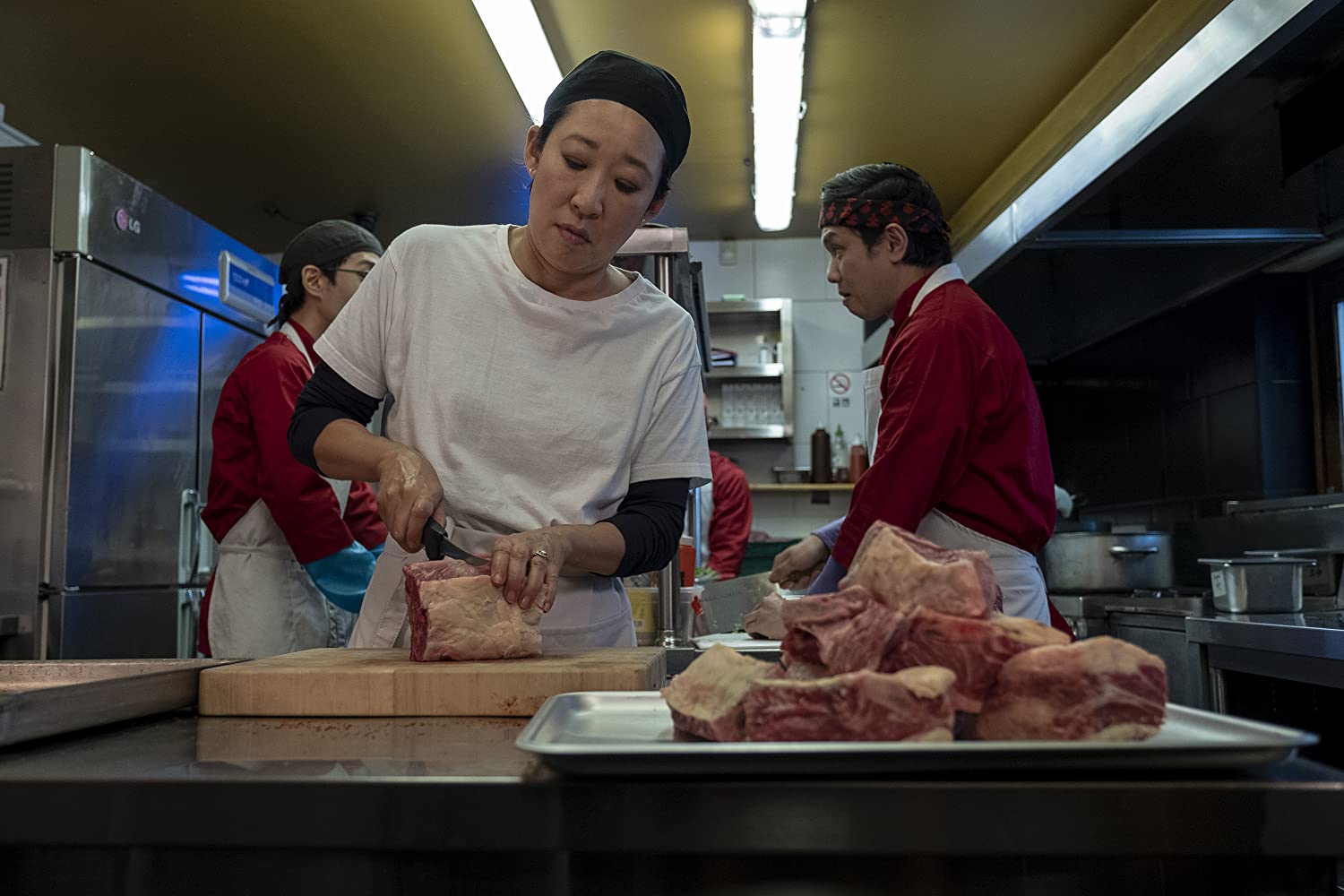 Killing Eve just killed Eve (Sandra Oh). Sort of. When we last saw her, she was bleeding out on the floor and left for dead. Months later, Eve may be physically healing but her whole life is shattered. She quit MI6 and is now working in a restaurant kitchen, earning just enough to buy ramen noodles to eat alone in a run-down apartment. She stopped caring about anything meaningful and, honestly, we don't blame her for just wanting to be left alone. You'll be left holding your breath waiting for the old Eve to snap her out of it. Meanwhile Villanelle (Jodie Comer) is recovering from their "breakup"—y'know, the one where she shot Eve and left her for dead—and has moved on to a normal life…for now. But there are enticing offers waiting for her and she's still searching for something that will keep her interested. And nothing can keep Villanelle's attention like Eve did. When a tragedy (read: Brutal murder) strikes, it's destined to pull them both back into each other's
world—whether they like it or not. Killing Eve returns with a slow-burn episode but you can tell the premiere is merely lighting the fuse of something highly explosive down the road.
Killing Eve is back on BBC America on Sunday.
From BBC America:
After being shot by Villanelle, Eve is attempting to rebuild her life; Villanelle is also moving on, until she is approached by an old foe; Carolyn is being undermined at work and Kenny can't leave his own investigation into The Twelve alone.
—
Westworld
"Westworld 25" – Season 3, Episode 5
Sun Apr 12 – 9PM
On HBO
Westworld airs on HBO on Sunday.
From HBO:
Just say no.
—
Insecure
"Lowkey Feelin' Myself" – Season 4 premiere
Sun Apr 12 – 10PM
On HBO
Insecure returns to HBO on Sunday.
From HBO:
Season 4 Premiere. With Condola's guidance, Issa prepares for a mixer in her courtyard to pitch the block party to potential sponsors–but tensions rise when they discover a mutual connection. Molly begins to develop unexpected feelings for Andrew.