This week: Family Reunion, The Wedding Coach, This is a Robbery: The World's Biggest Art Heist, Home Economics, Rebel, Everything's Gonna Be Okay, GLAAD Media Awards, Thunder Force, THEM, The Nevers, Zoey's Extraordinary Playlist
Family Reunion
Part 3 / Season 2
Mon April 5
On Netflix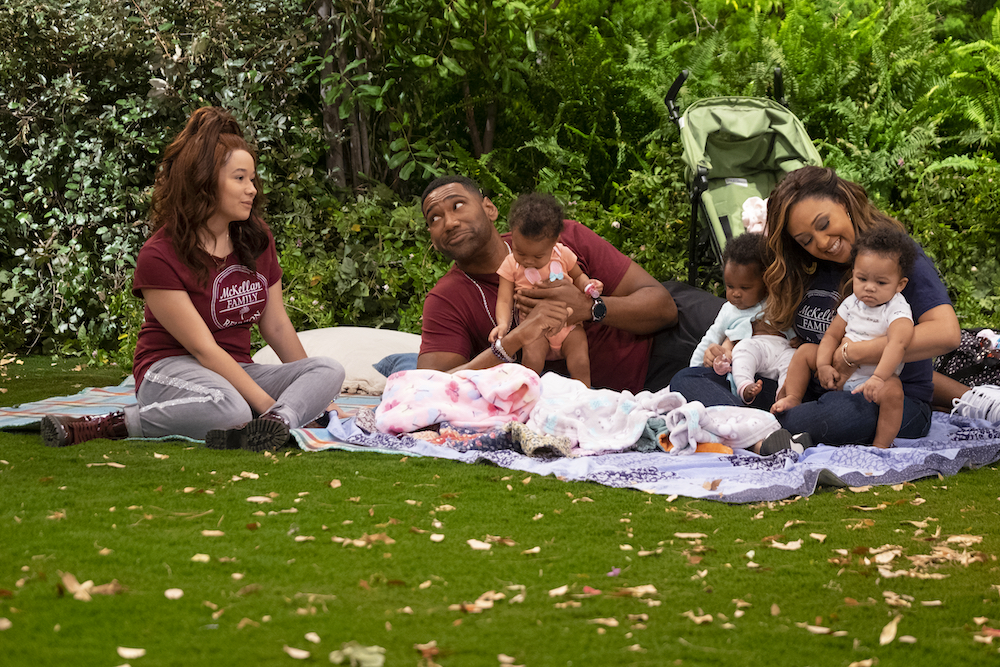 Photo: John P. Fleenor/Netflix
The McKellans are going through some changes. The second generation has money trouble so Moz (Anthony Alabi) considers going back into football, which makes him consider what that means for his future. The cash flow problems also mean he has to adjust his vision of himself as the head of household…with pretty hilarious results. Meanwhile Mazzi (Cameron J. Wright) has a lil crush…and he's forced to deal with other neighborhood boys who don't know how to play nice (growing pains abound). Jade (Talia Jackson) is just trying to move on with her life after running away—if everyone else will let her. And M'Dear (Loretta Devine) has some stories, both lighthearted and incredible, to help inspire her kids. Family Reunion's signature cheesy-but-sweet humor returns to give you a bit of escapism and some good family feels.
Family Reunion is back on Netflix.
From Netflix:
A second season of the NAACP Image Award winning family comedy Family Reunion, starring Tia Mowry-Hardrict and Loretta Devine, is coming to Netflix. The new episodes follow the McKellans as they settle into their new lives in the South and even more hilarious antics ensue as they learn to live together under M'Dear's roof and the family bonding gets real.
—
The Wedding Coach
Season 1
Wed April 7 
On Netflix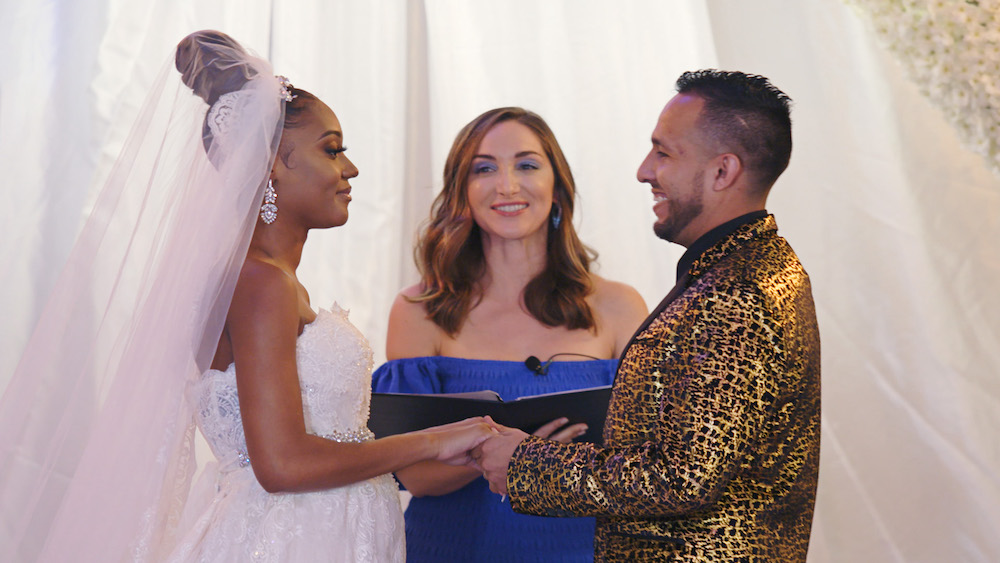 Photo courtesy of Netflix © 2021
Not to sound too cynical but weddings often become more about pleasing everyone else than the happy couple. Not to mention, planning a huge event is stressful AF. That's where Jamie Lee comes in. The comedian realized just how much work planning her own wedding was and now wants to help couples relax and have the day of their dreams (not their nightmares). Lee also invites some of her comedian & actor friends along as her "plus ones," including: Fortune Feimster, Matteo Lane, Alisha Renee, and more. Lee adds comedic levity and a dose of reality to the pressures of planning a wedding and helps the couples remember why they're having one in the first place: To celebrate their love with all their family and friends.
The Wedding Coach comes to Netflix on Wednesday.
From Netflix:
Bridesmaids and in-laws and mason jars, oh my! Weddings are a beautiful cause for celebration, but despite what the bridal magazines say, planning one is far from a party. After barely making it down the aisle of her own wedding, comedian Jamie Lee is on a hilarious, heartwarming mission to help couples survive the stressful, and sometimes ridiculous, expectations of "Big Bridal." With a different comedian "plus one" by her side each episode, Jamie intervenes before and on the wedding day, serving up her refreshing, real-talk perspective on the Bridal Industry, squashing the couple's drama to help them focus on the big picture.
—
This is a Robbery:
The World's Biggest Art Heist
Season 1
Wed April 7
On Netflix
Stream This is a Robbery: The World's Biggest Art Heist
on Netflix on Wednesday.
From Netflix:
It was the biggest art heist in history: Over St. Patrick's Day weekend in 1990, legendary works by Rembrandt, Vermeer and others worth over half a billion dollars today were stolen from the Isabella Stewart Gardner Museum in Boston. This four-part documentary series from director Colin Barnicle covers the leads, dead ends, lucky breaks and speculations that characterized the investigation of this still unsolved mystery.
—
Home Economics
Series premiere
Wed April 7 – 8:30PM
On ABC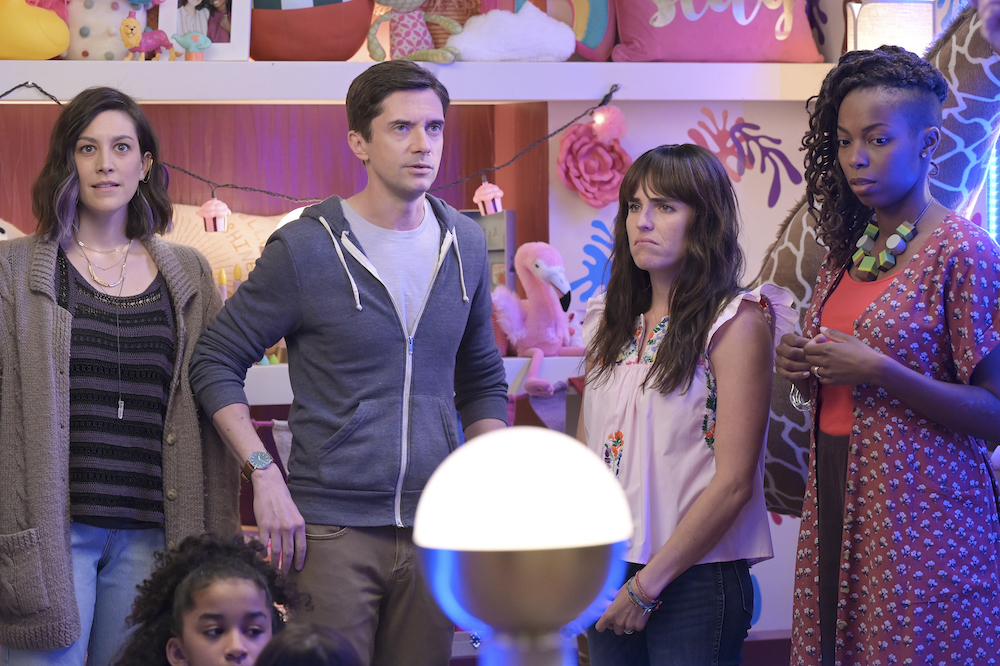 Photo: ABC/Temma Hankin
Money is often a touchy subject for families. Especially when family members earn vastly different amounts. Home Economics brings together three siblings: one who's struggling to keep her life together, one who's moderately successful but has hit a rough patch, and one who's so rich he bought his house from Matt Damon. They each have their issues and in spite of their different incomes, they have more in common than they realize—which all comes out when they finally decide to discuss their paychecks. Home Economics' initial angle is about money but it soon settles into a family sitcom about three very different siblings who make you wonder how on earth they're related…until they bond over fun childhood memories and quirks. It won't take long for you to see your own sibling dynamics play out, which is pretty entertaining and will make you miss 'em (maybe).
Home Economics debuts on ABC on Wednesday.
From ABC:
The show takes a look at the heartwarming yet super uncomfortable and sometimes frustrating relationship among three adult siblings: one in the 1%, one middle-class and one barely holding on.
—
Rebel
Series premiere
Thurs April 8 – 10PM
On ABC
Watch Rebel on ABC on Thursday.
From ABC:
Rebel stops at nothing to convince Cruz to join her fight against Stonemore Medical and simultaneously enlists Lana and Cassidy to protect a woman from her abusive boyfriend. While Rebel is out saving others, her husband, Grady, stands on the sidelines and picks up the pieces at home.
—
Everything's Gonna Be Okay
Season 2 premiere
Thurs April 8 – 10PM
On Freeform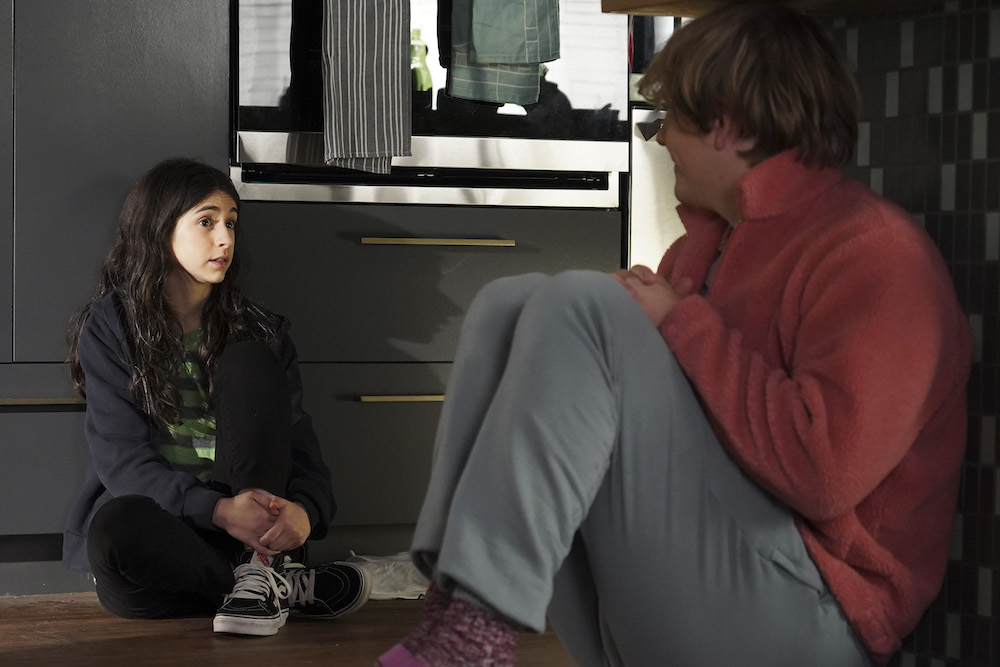 Photo: Freeform/Ser Baffo
It's time to head back to Los Angeles in Everything's Gonna Be Okay. The family are trying their best to get through the pandemic, which is affecting Matilda (Kayla Cromer) even more now her routines have been messed up. On top of that, the family's failure to prepare Matilda for attending Julliard has hit her hard. She's refusing to leave her bed and is ready to blame everyone and everything. Which, right now, is pretty understandable. As always Nicholas (Josh Thomas) & co. blunder their way through it, figuring things out in more difficult times than ever before. Everything's Gonna Be Okay's gentle offbeat humor is a welcome return and a comforting reminder that, as the show says, everything's gonna be okay.
Everything's Gonna Be Okay returns to Freeform on Thursday.
From Freeform:
Alone, again. The family tries to get through the day. They're all bored of this. Matilda is in a dark place. Genevieve trespasses, digitally.
—
GLAAD Media Awards
Thurs April 8
On Hulu
Watch the GLAAD Media Awards on Thursday on Hulu.
From GLAAD:
The 32nd Annual GLAAD Media Awards recognize and honor media for their fair, accurate and inclusive representations of the lesbian, gay, bisexual, transgender and queer (LGBTQ) community and the issues that affect their lives.
—
Thunder Force
Fri April 9
On Netflix
Stay tuned for our review!
Thunder Force comes to Netflix on Thursday.
From Netflix:
In a world where supervillains are commonplace, two estranged childhood best friends reunite after one devises a treatment that gives them powers to protect their city.
—
THEM
Season 1
Fri April 9
On Amazon Prime Video
THEM hits Amazon Prime Video on Friday.
From Amazon:
THEM is an anthology series that explores terror in America. The first season, set in the 1950's, centers around a Black family who move from North Carolina to an all-white Los Angeles neighborhood during. Their idyllic home becomes ground zero where malevolent forces, next door and otherworldly, threaten to taunt, ravage and destroy them.
—
The Nevers
Series premiere
Sun April 11 – 9PM
On HBO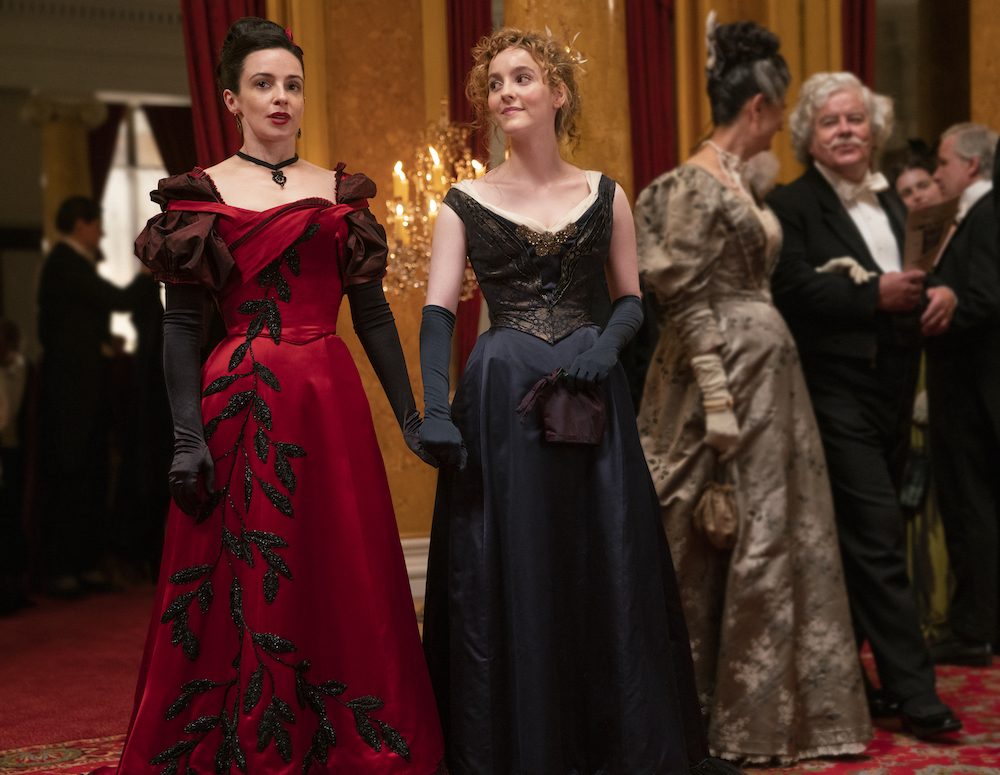 Photograph by HBO / Keith Bernstein
A show set in Victorian London where the women aren't just prim & proper, they're also deadly & smart & can engage in fisticuffs without ruffling their dresses? Sign us up. The Nevers welcomes you into its world where the uncanny fits the Victorian era like a glove, which is testament to the set design. You'll feel an immediate sense of intrigue about the characters and the strange powers that unite them. The series picks up in the wake of a supernatural event that has granted wondrous abilities to a select few—mostly women, which shakes up the patriarchal society of Britain in a big way (imagine that, women having powers men can only dream of, how shocking!). 
We meet Amalia True (Laura Donnelly), a young widow acting as the city's protector of orphans who have been "touched" with supernatural gifts. Which places them in terrible danger. She's a by-any-means-necessary type of woman and woe betide anyone who stands in her way. Amalia is joined by the inventor wunderkind Penance Adair (Ann Skelly) who adapts the technology of the time (and the future) to protect the gifted orphans and figure out who's trying to wipe them out. The "touched" range from those who can speak in tongues to those who could give Alice from Wonderland a run for her money. That means a whole lotta trouble—from outside and within. The Nevers is a sparkling addition to HBO's fantasy lineup, giving you action-packed thrills with a pinch of wonder and plenty of opportunities to admire the strength of the women leading the show. Brava!
The Nevers debuts on HBO on Sunday.
From HBO:
August, 1896. Victorian London is rocked to its foundations by a supernatural event which gives certain people – mostly women – abnormal abilities, from the wondrous to the disturbing. But no matter their particular "turns," all who belong to this new underclass are in grave danger. It falls to mysterious, quick-fisted widow Amalia True (Laura Donnelly) and brilliant young inventor Penance Adair (Ann Skelly) to protect and shelter these gifted "orphans." To do so, they will have to face the brutal forces determined to annihilate their kind.
—
Zoey's Extraordinary Playlist
"Zoey's Extraordinary Mystery" – Season 2, Episode 9
Sun April 11 – 9PM
On NBC
Zoey's Extraordinary Playlist airs on NBC on Sunday.
From NBC:
After going to see a medium, Zoey's powers mysteriously start glitching again.