This week: Ronny Chieng: Speakeasy, The Hardy Boys, The Ultimatum: Marry or Move On, Woke, iCarly, A Black Lady Sketch Show, Killing Eve
Ronny Chieng: Speakeasy
Tues Apr 5
On Netflix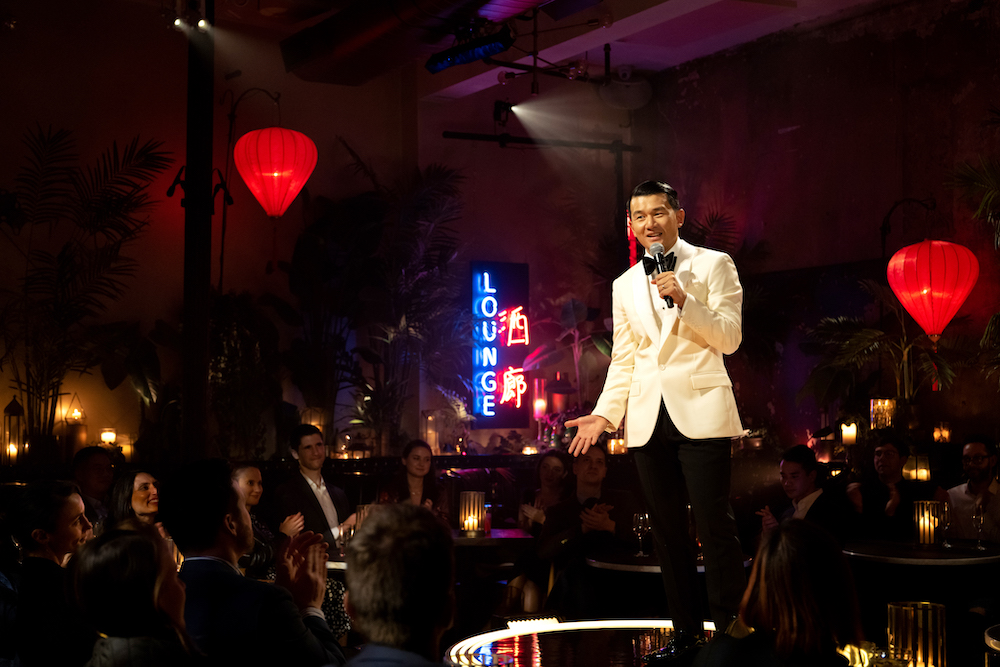 The moment Ronny Chieng takes the stage of the Chinese Tuxedo bar and restaurant, you know you're in for a fantastic time. He brings the truth about the unprecedented times we've been living in—going from highlighting the amazing jumps in science that saved our asses to roasting the general dumpster fire of American society. He also shares some hilarious observations about what it's like to perform comedy in the UK vs. the US and how times have changed. Chieng gets the audience involved, giving zero f#$!s because this is his night and he's having a ball. Performing in such an intimate and buzzing atmosphere makes each punchline sparkle even more. Chieng may make fun of reviews and the people who write them (sorry, dude) but we're still gonna tell you how much fun we had watching Ronny Chieng: Speakeasy and why you will too (and we're not sorry for that). 
Stream Ronny Chieng: Speakeasy on Netflix tomorrow.
From Netflix:
In this stylish follow up to his highly acclaimed debut Netflix comedy special, Ronny Chieng performs live in New York City in the intimate setting of the Chinese Tuxedo bar and restaurant.
–
The Hardy Boys
Season 2
Wed Apr 6
On Hulu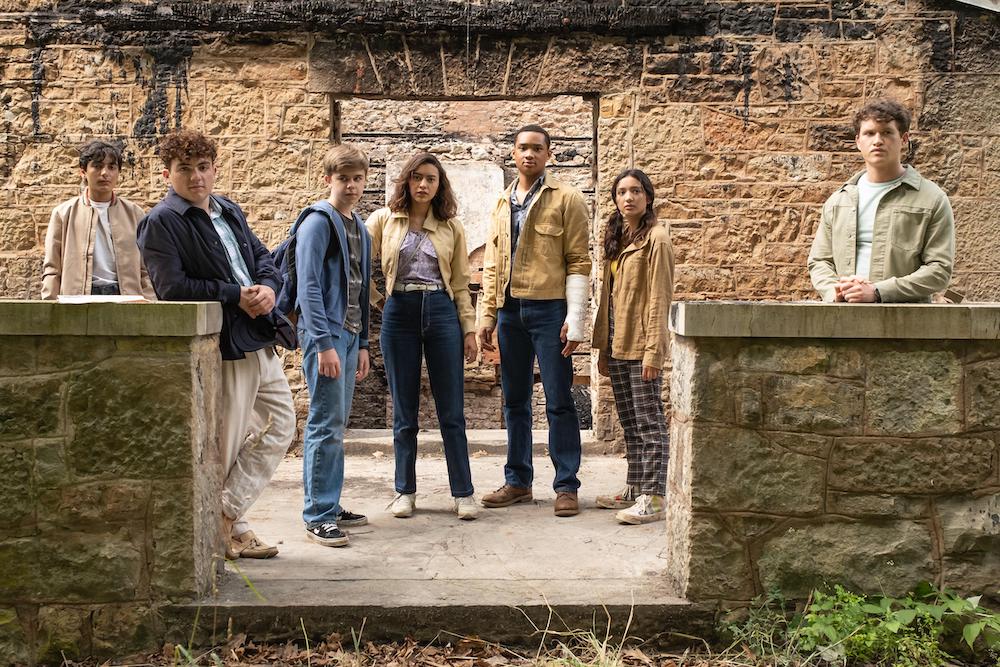 If you're looking to tide yourself over until Stranger Things returns, The Hardy Boys S2 is going to keep you busy binge-watching. Just when the Hardy boys found their rhythm, a new disappearance shakes up the town and puts them to work. Their search for clues about what happened to their missing classmate brings them up against some scary opponents who are hellbent on keeping them from discovering the truth. And the law enforcement isn't much help, either. With Demon Night—Summer Solstice meets Halloween—fast approaching, there are some spooky occurrences that haunt them at every turn. And when their classmate's disappearance leads to more secrets than they bargained for, the Hardy boys and their friends are facing their most dangerous challenge yet. S2 sees the group growing up and dealing with sinister secrets, mixing teen drama with family sci-fi adventure vibes. It's a lot of fun to get some chills and thrills as the kids explore the creepier parts of their town, with plenty of outlandish and explosive twists to keep you entertained.
The Hardy Boys returns to Hulu on Wednesday.
From Hulu:
When a Bridgeport classmate mysteriously disappears, Frank (Rohan Campbell) and Joe Hardy (Alexander Elliot) drop their new normal routine and get back to detective work. But when they discover the mystical relic they destroyed last year is still in play, it becomes clear their simple missing person case is actually part of something far more sinister. The Hardy boys and their friends quickly learn who they can and can't trust as they race against time to unravel the truth, and ultimately realize that no one is safe from their past.
–
The Ultimatum: Marry or Move On
Season 1
Wed Apr 6
On Netflix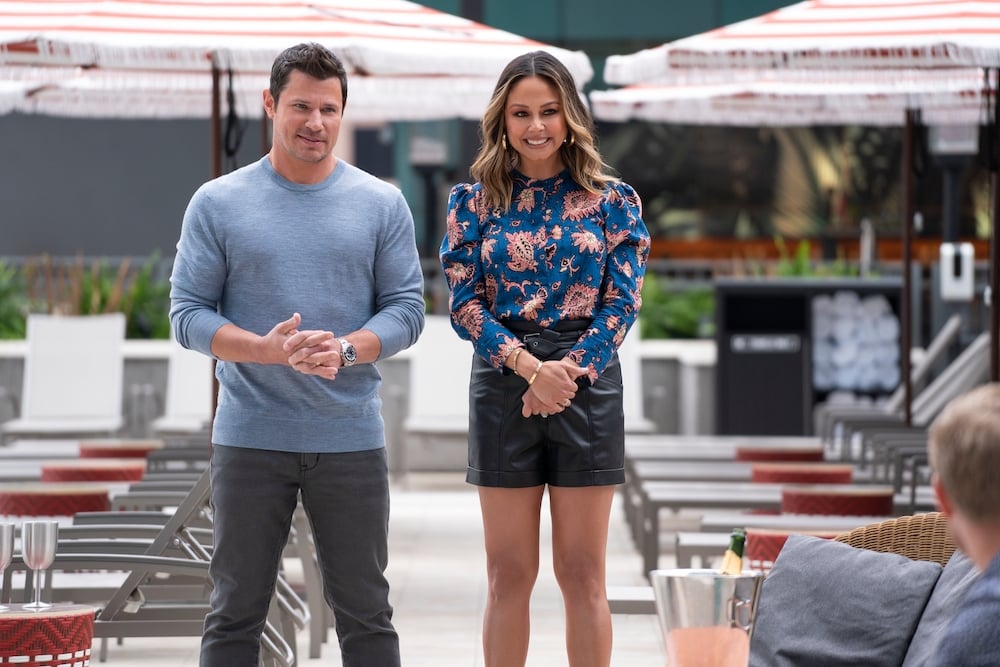 Vanessa and Nick Lachey are back to fill the Love is Blind-sized hole in your watch list. The Ultimatum: Marry or Move On follows six different couples who are all at a crossroads in their relationships. One partner is ready to tie the knot, the other isn't so sure—so The Ultimatum gives them a ticking clock to either speed those wedding bells up or to split. Here's the twist: During the experiment, they're all temporarily single, which means they can choose to date someone else from the other couples. What should probably be a very private and in-depth conversation about commitment is now splashed across the screen, with the added temptation of other potentially-flighty people to date. It's a pretty wild concept that's going to bring a whirlwind of emotions for each couple as individuals and together—will the couples leave together or apart? Or will they find someone new? The Ultimatum takes the "grass is greener" concept to a whole new level and tests the limits of what commitment really means. You won't know whether to shake your head in disbelief or grab the popcorn and watch this messy show unfold—most likely both.
The Ultimatum: Marry or Move On hits Netflix on Wednesday.
From Netflix:
Six different couples, on the verge of marriage. One partner is ready to get married, the other isn't quite as sure. An ultimatum is issued – and in just over eight weeks, they must commit to marriage, or move on. In the meantime, each will choose a new potential partner from one of the other couples, in a life-changing opportunity to get a glimpse of two different possible futures.
–
Woke
Season 2
Fri Apr 8
On Hulu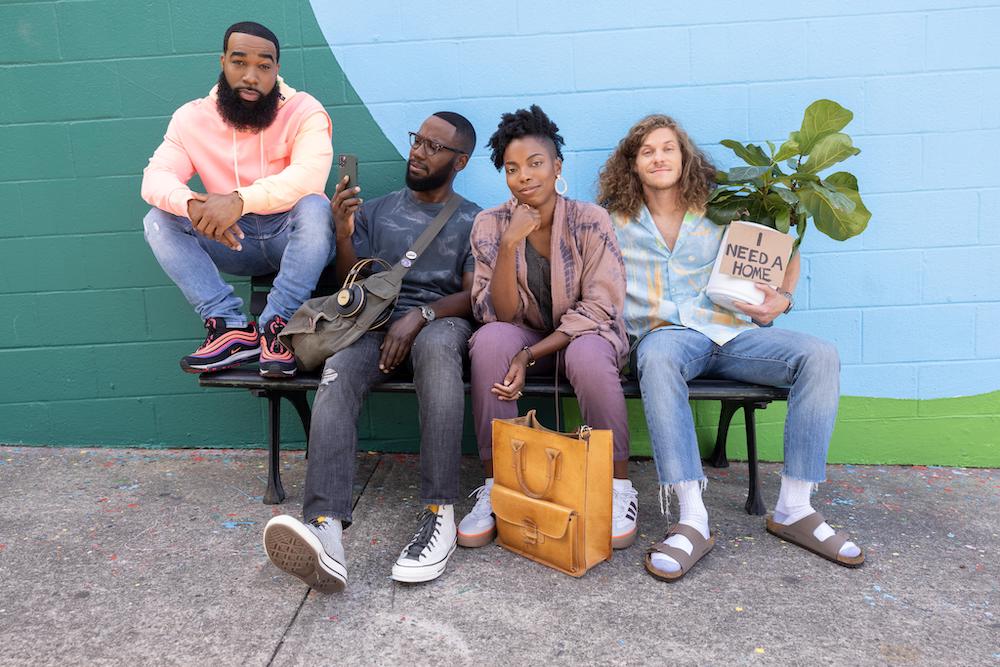 Following his brush with the police and his comics' rising popularity, Keef (Lamorne Morris) finds himself lauded as an activist. And with this boost of fame comes all the perks—and annoyances—that come with it. Including the fact that Keef is now expected to know about, fight for, and talk about every single issue out there. Oh, not to mention that everyone has an opinion about who he's supposed to be. When he starts getting offers to step up his activism and make some real tangible change, Keef feels the pressure. Being a leader is a difficult line to walk and Keef stumbles often—and so do his friends. They're all there to keep one another in check, though, and to provide the comedy. Woke continues to be a sparkling comedy that explores what it means to be Black in America, always with jokes and satire to keep the truth fresh and spicy.
Woke is back on Hulu on Friday.
From Hulu:
Cartoonist Keef Knight is now a popular activist on the rise, but he's facing a world where "woke" has become big business. Can Keef and his friends bring about real change, or is it just about the dollar$? And can Keef navigate this new world without destroying what he's become? Inspired by the life and work of artist Keith Knight, WOKE continues to upend Black nerd and activist culture, deftly satirizing with a wink and a smile.
–
iCarly
Season 2
Fri Apr 8
On Paramount+
iCarly returns to Paramount+ on Friday.
From Paramount:
Carly, Spencer & the rest of the gang are back!
–
A Black Lady Sketch Show
Season 3
Fri Apr 8 – 11PM
On HBO
Watch A Black Lady Sketch Show on HBO on Friday.
From HBO:
The narrative sketch comedy series features a core cast of Black women living relatable, hilarious experiences in a magical reality that subverts traditional expectations.
–
Killing Eve
"Making Dead Things Look Nice" – Season 4, Episode 7
Sun Apr 10 – 8PM
On BBC America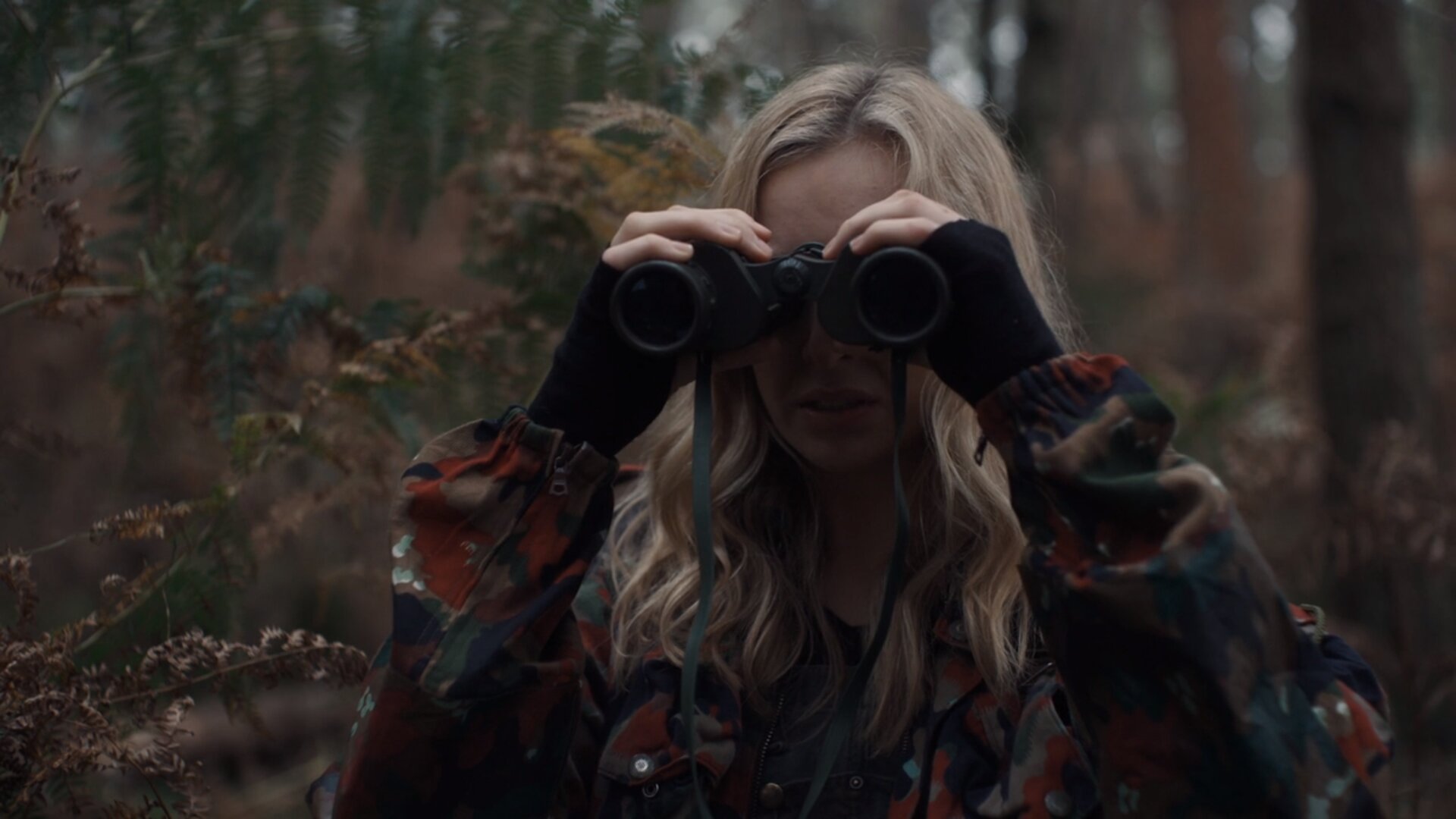 Eve (Sandra Oh) is doing some self-reflection. What does she truly want? Recent events shook her to her core but she doesn't know how to feel about it…yet. The eternally phenomenal Sandra Oh reminds you once again of just why she is phenomenal in this episode. Back out in the wilderness, Villanelle (Jodie Comer) comes face to face with a mirror of herself and she's unsure if she likes what she sees. Meanwhile, Carolyn (Fiona Shaw) has a breakthrough in her relentless pursuit of The Twelve—and realizes her role may be bigger than ever. And Konstantin's (Kim Bodnia) endearing need to look after the women in his life (who don't need to be protected) sets things in motion that cannot be undone. As Killing Eve creeps closer to the final showdown, we have more questions than ever…but we know each revelation is going to be paid in blood.
Killing Eve airs on BBC America on Sunday.
From BBC America:
Eve takes on an even bigger revenge mission against The Twelve and realizes she may need Villanelle's help; Villanelle has a dalliance with the new assassin; Carolyn's latest string of intel may lead her home.