This week: The Handmaid's Tale, Headspace: Guide to Sleep, Yasuke, Tom Clancy's Without Remorse, Pet Stars, The Nevers, Pose
The Handmaid's Tale
Season 4 premiere
Wed April 28
On Hulu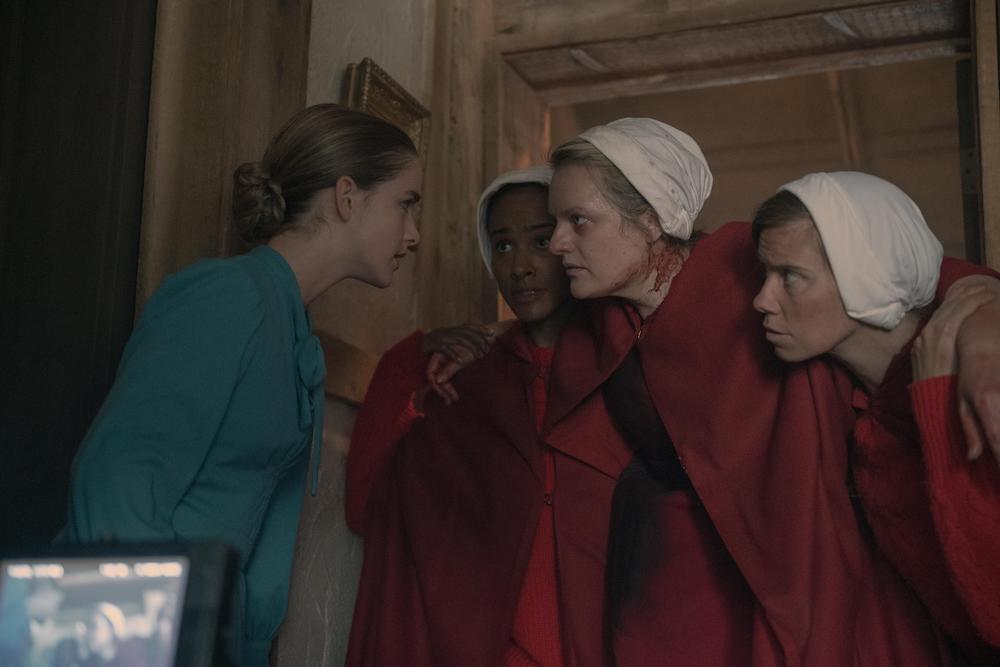 Photo: Sophie Giraud/Hulu
The Handmaid's Tale returns to relight the fire of revolution within you. In the S4 opening, June (Elisabeth Moss) is hailed as a hero to the handmaids—but at what cost? Even if she escapes the hands of her captors for now, freedom is not achievable until everyone is free. And June feels the weight of every single life on her shoulders. As she struggles to survive and keep her friends alive, she meets a reminder of why she keeps fighting. We won't say where she ends up but we will say that even in those moments you'll wonder if her resolve will waver or if it might disappear. The Handmaid's Tale is back in its usual dark and chilling form with its S4 debut, showing the sheer strength of its characters through both their actions and their facial expressions. Each handmaid shows layers upon layers of repression, fear, hatred, and fatigue. As the series inches towards a possible new way of life for Gilead, that tiny spark of hope keeps on pulling us through—for better or for worse.
The Handmaid's Tale returns to Hulu on Wednesday.
From Hulu:
In the upcoming fourth season of The Handmaid's Tale, June (Elisabeth Moss) strikes back against Gilead as a fierce rebel leader, but the risks she takes bring unexpected and dangerous new challenges. Her quest for justice and revenge threatens to consume her and destroy her most cherished relationships. 
—
Headspace Guide to Sleep
Season 1
Wed April 28
On Netflix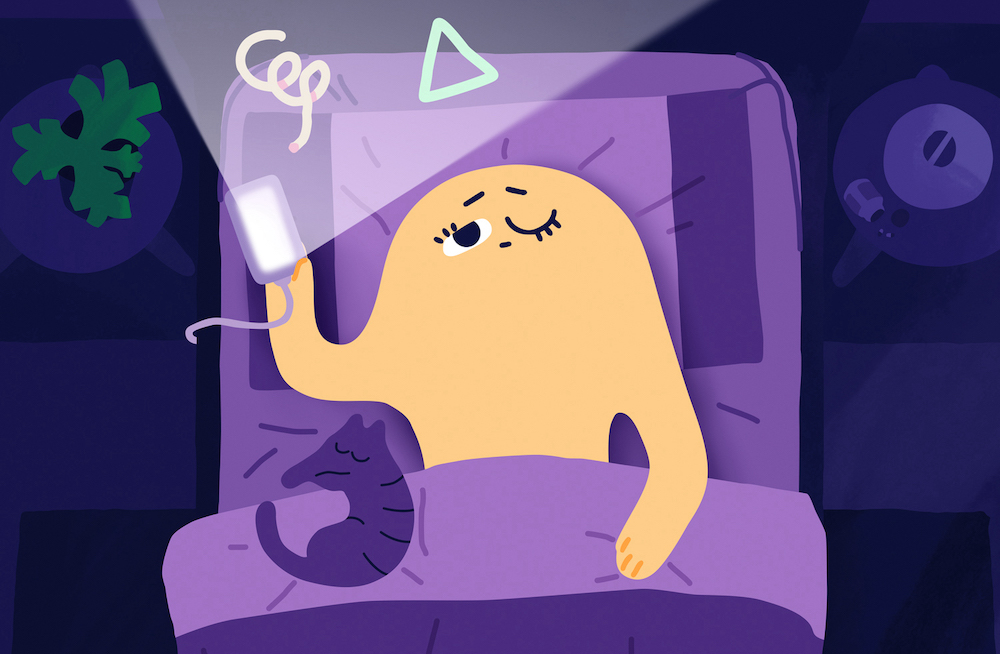 Photo courtesy of Netflix
If you're a fan of the Headspace meditation app or their previous Netflix special Guide to Meditation, their Guide to Sleep is the next step. The series takes you through the reasons why getting a good night's sleep is so important and helps you to get into practise of winding down. The soft sounds and colorful animations will immediately help get you in the right mindset, gradually pulling you closer to dreamland. And it'll encourage you to set healthier bedtime habits—because we could all use a little more rest in our lives.
Stream Headspace Guide to Sleep on Wednesday on Netflix.
From Netflix:
Take a deep breath and start the new year by being kind to your mind with the new Netflix original series Headspace Guide to Meditation. Over the course of eight animated episodes, Andy Puddicombe—former Buddhist monk and co-founder of the globally beloved Headspace meditation app—takes viewers through the benefits and science behind meditation. Each 20-minute episode showcases a different mindfulness technique that aids in the practice of meditation—focusing on subjects such as stress, anger, and letting go—and ends with a guided meditation at the finale of every chapter. Headspace Guide to Meditation provides a moment of stillness and illustrates that practicing meditation is easy and accessible for everyone. Headspace Guide to Meditation is the first of three series with Headspace and Vox Media Studios, with subsequent series to include Headspace Guide to Sleep and an interactive experience.
—
Yasuke
Season 1
Thurs April 29
On Netflix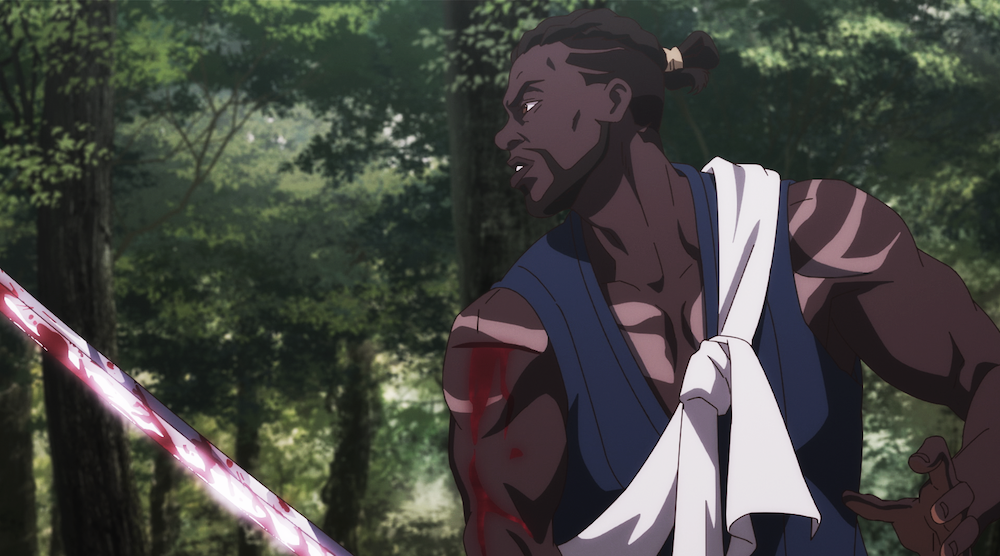 Photo courtesy of Netflix
Almost 500 years ago, historical records tell tales of Yasuke, the first Black samurai in feudal Japan. Today, Netflix is telling his legend in a new anime created by Cannon Busters' LeSean Thomas, starring LaKeith Stanfield (who also serves as executive producer). The animation style is a melange of Inuyasha, Samurai Champloo, and Ninja Scroll which gives it a familiar although darker tone. Which works for this version of events, in which mythical creatures and wicked forces provide even more hurdles for the former samurai, Yasuke, to smash his way through. As an outsider in an adopted land, he must prove himself over and over again even after he lays down his sword. When he is tasked with taking a young girl named Saki (Maya Tanida)—who is filled with an unknown and uncontrollable magic—to a doctor who can help her, their bond grows and Yasuke begins to question his world. If you're looking for high-powered action scenes and a classic yet twisted story (set to a Flying Lotus soundtrack), hit play and dive into Yasuke's world.
Yasuke debuts on Netflix on Thursday.
From Netflix:
In a war-torn feudal Japan filled with mechs and magic, the greatest ronin never known, Yasuke, struggles to maintain a peaceful existence after a past life of violence. But when a local village becomes the center of social upheaval between warring daimyo, Yasuke must take up his sword and transport a mysterious child who is the target of dark forces and bloodthirsty warlords. The story of Yasuke, the first African samurai who actually served the legendary Oda Nobunaga, will be released to the world.
—
Tom Clancy's Without Remorse
Fri April 30
On Amazon Prime Video
Stay tuned for our review!
Tom Clancy's Without Remorse comes to Amazon on Friday.
From Amazon:
An elite Navy SEAL uncovers an international conspiracy while seeking justice for the murder of his pregnant wife in Tom Clancy's Without Remorse, the explosive origin story of action hero John Clark – one of the most popular characters in author Tom Clancy's Jack Ryan universe. When a squad of Russian soldiers kills his family in retaliation for his role in a top-secret op, Sr. Chief John Kelly (Michael B. Jordan) pursues the assassins at all costs. Joining forces with a fellow SEAL (Jodie Turner-Smith) and a shadowy CIA agent (Jamie Bell), Kelly's mission unwittingly exposes a covert plot that threatens to engulf the U.S. and Russia in an all-out war. Torn between personal honor and loyalty to his country, Kelly must fight his enemies without remorse if he hopes to avert disaster and reveal the powerful figures behind the conspiracy.
—
Pet Stars
Season 1
Fri April 30
On Netflix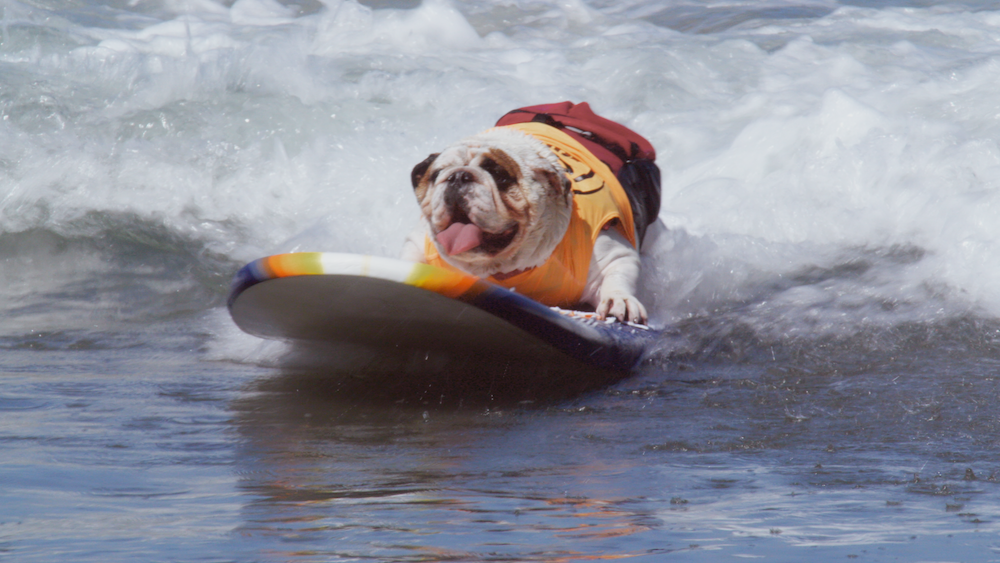 Photo courtesy of Netflix
One thing is certain: Cute dogs are a big hit on Instagram. Or just dogs in general—because there is plenty of hype for "ugly" pups too (although we believe all dogs are cute). Pet Stars follows talent management agency Pets on Q who work with some top animal influencers (yup, that's a thing). From entering competitions to staging dress-up photoshoots, the influencer world is a huge industry that means dealing with adorable animals all day, but also means adapting to living creatures' wants and needs that don't always match the plan. And Pet Stars shows it all with fun color commentary and editing that points out the weirdness of it all to keep you giggling. Oh, and it'll give you a bunch more doggo accounts to follow on social media too.
Watch Pet Stars on Netflix on Friday.
From Netflix:
Follow the ladies behind talent management company Pets on Q, Melissa and Colleen, as they work with the biggest animal influencers on social media. This pair handles Hollywood's cutest, most well-known animal clients — top hats, treats and poop to boot. Their mission centers around making the world a better place, one animal at a time, and throughout the episodes, viewers not only get to see how they run their business securing partnerships for pets, but also how they work with rescues to highlight animals in need of a better life! Whether it's a business opportunity or a life-changing new home, their first love (and priority) are the animals.
—
The Nevers
"Undertaking" – Season 1, Episode 4
Sun May 2 – 9PM
On HBO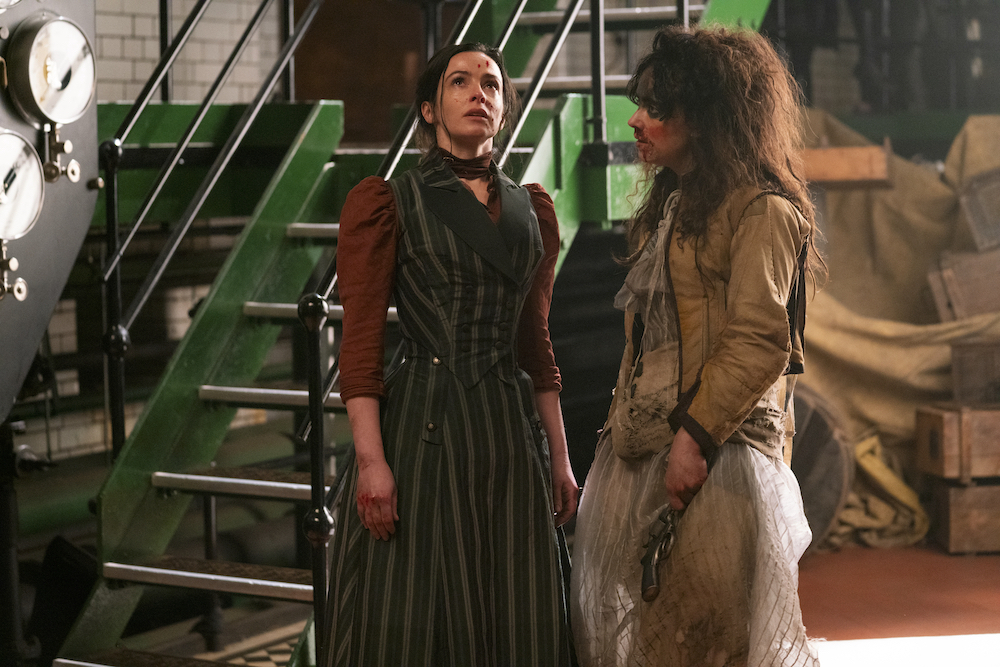 Photograph by HBO / Keith Bernstein
"Undertaking" will bitterly remind you how dangerous it has always been to be a woman in a man's world. Amalia (Laura Donnelly) attempts to figure out who is out to get her and her Orphans and it turns out the list is longer than she expected. Because even in the world of The Nevers, where mysterious powers have been bestowed mostly upon women, they must still fight to survive. And when it comes to being "different" from the norm, like Maladie (Amy Manson), the series goes to chilling lengths to show the stark reality facing women with mental illness during this time period. Maladie's story is an open commentary on what "justice" really means, which is incredibly painful in its timeliness. But on the flip side, this episode also beautifully shows the power of community. When the Orphans join up to help translate a message from Mary (Eleanor Tomlinson), they provide the light of hope in this episode, proving how change and action can be achieved when groups rally together.
The Nevers airs on HBO on Sunday.
From HBO:
While Mundi (Ben Chaplin) seeks justice, Amalia (Laura Donnelly) and her most trusted advisors make a list of potential enemies. Harriet (Kiran Sonia Sawar), Primrose (Anna Devlin), and the other Orphans attempt to decipher a message. Later, Amalia (Donnelly) exposes an unexpected threat.
—
Pose
Season 3 premiere
Sun May 2 – 10PM
On FX
From FX:
As a family. Always.