This week: 9-1-1, Middleditch & Schwartz, Motherland: Fort Salem, After Life, Killing Eve, Zoey's Extraordinary Playlist, Westworld
9-1-1
"Eddie Begins" – Season 3, Episode 15
Mon Apr 20 – 8PM
On FOX
9-1-1 airs on FOX every Monday.
From FOX:
Eddie's journey to rescue a boy from a well turns into a mission to save himself from his past.
—
Middleditch & Schwartz
Season 1
Tues Apr 21
On Netflix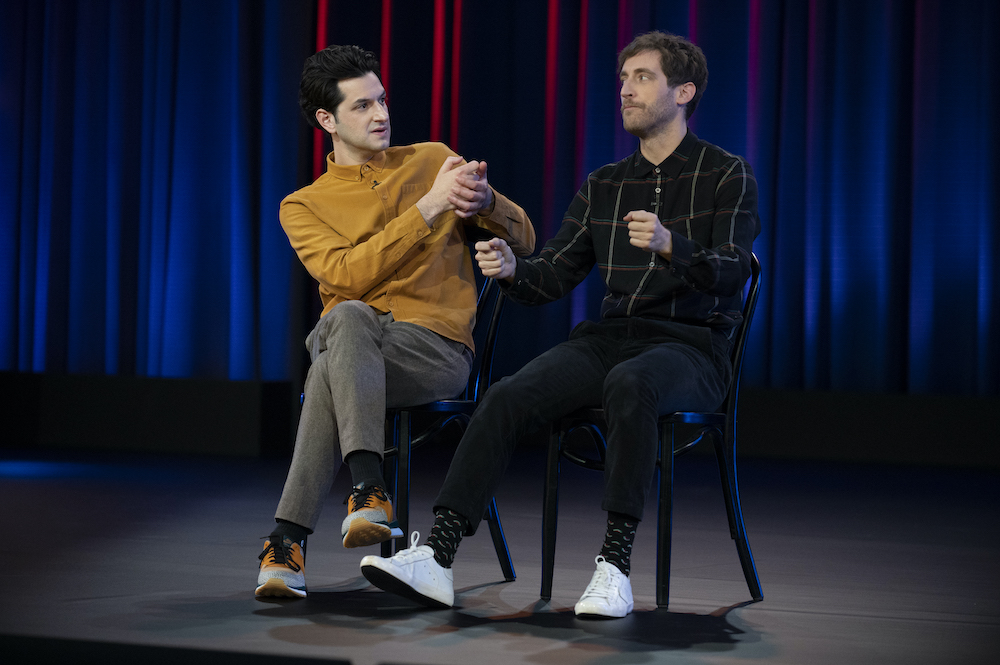 Thomas Middleditch and Ben Schwartz are 2020's most wonderfully weird improv duo. In this series of specials, they bring three completely on-the-fly comedy performances and they want the audience to heckle them. Yup, they take suggestions from the crowd to make up each show's comedic content and then they color in the gaps with delightfully awkward improvised scenes. From being nervous about getting married to acing job interviews, these guys take everyday situations and turn them into snort-inducing scenarios. You'll ask yourself, who let them run loose? Before answering your own question: Because there is no stopping this pair…and who would want to?
Middleditch & Schwartz debuts on Netflix tomorrow.
From Netflix:
Thomas Middleditch and Ben Schwartz bring their two-person comedy show, Middleditch & Schwartz, to a global audience in a collection of three completely improvised Netflix comedy specials. Each performance is based entirely on a random audience suggestion.
—
Motherland: Fort Salem
"Up is Down" – Season 1, Episode 6
Wed Apr 22 – 9PM
On Freeform
In case you missed it: Catch our interviews with Motherland: Fort Salem's stars Taylor Hickson, Demetria McKinney, Jessica Sutton,
and Ashley Nicole Williams!
Catch Motherland: Fort Salem on Freeform every Wednesday.
From Freeform:
Abigail has to come to terms with her vulnerability in the aftermath of a horrific event. Tally struggles with being supportive while also keeping a secret from her unit. Raelle takes extreme measures to connect with Scylla.
—
After Life
Season 2
Fri Apr 24
On Netflix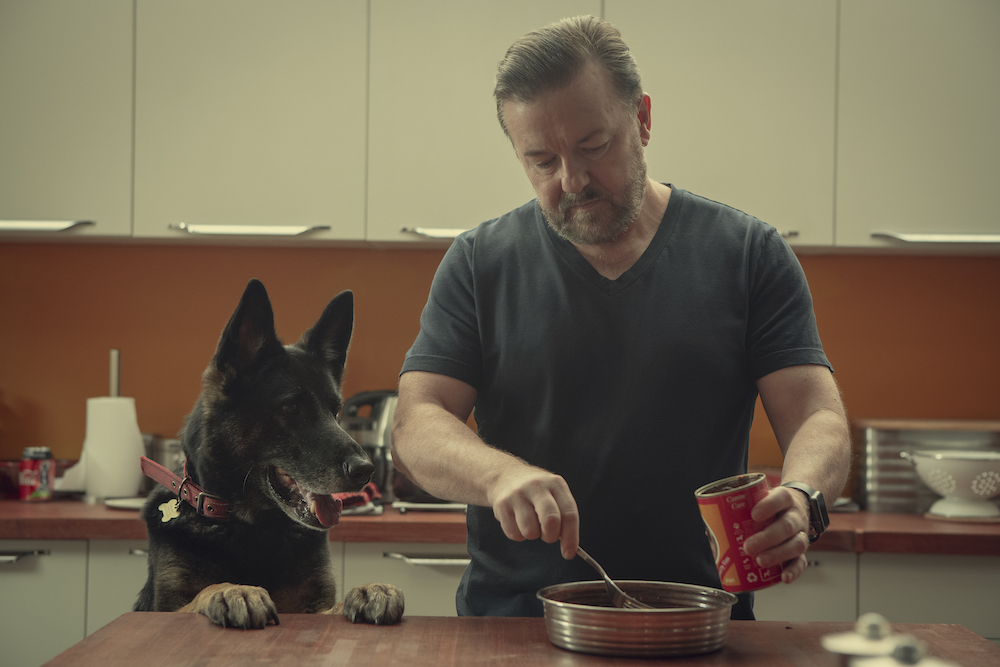 Season 1 of After Life took many of us by surprise. It was a slow and gruff yet surprisingly heartwarming journey to understanding that everyone needs a little bit of kindness. When we left Tony (Ricky Gervais), he decided to be less of a dick to those who don't deserve it. And in Season 2 he does just that. He tries to be kind and to try things…but he also does a lot of what we saw in Season 1. It's more of Tony learning how to be kind and to accept kindness while he continues to grieve for his wife. While you may question whether this brilliantly nuanced show needed another season after such a well closed ending, it's somewhat comforting to see a character actually go through the grieving process. After Life shows that grief can take a long time to process and there is no one right way to heal.
After Life returns to Netflix on Friday.
From Netflix:
In series 2, whilst still struggling with immense grief for his wife, we see Tony try to become a better friend to those around him. Each grappling with their own problems and only to be intensified by the looming threat of the local newspaper being shut down. Will the town's local Am-Dram show lift everyone's spirits?
—
Killing Eve
"Meetings Have Cocktails" – Season 3, Episode 3
Sun Apr 26 – 9PM
On BBC America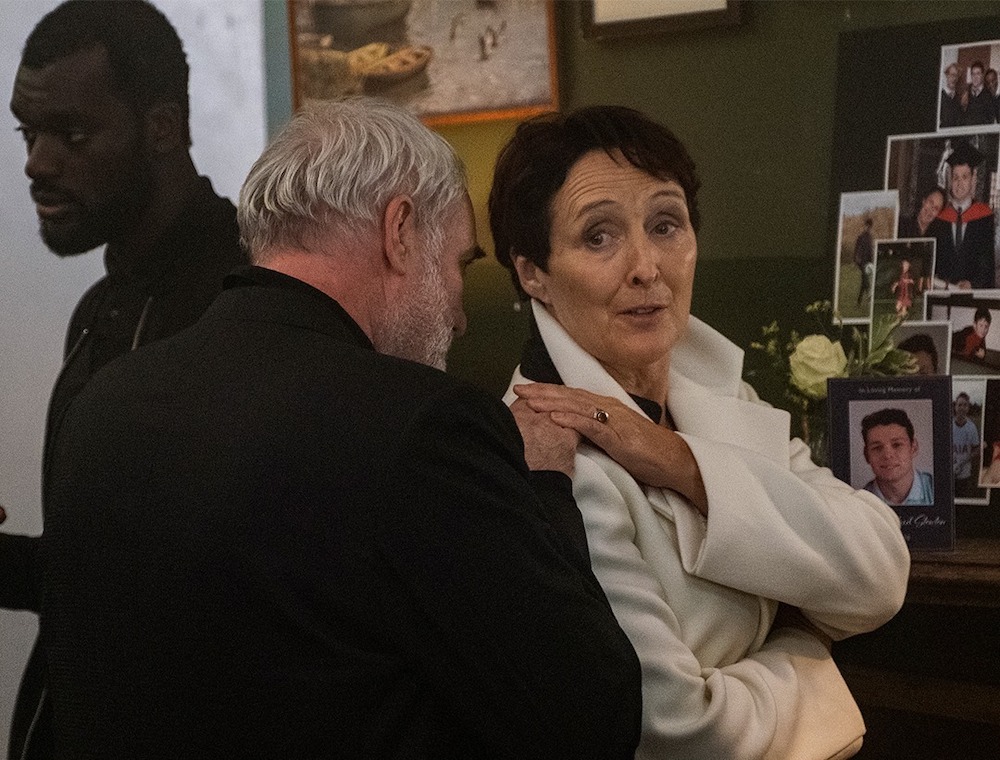 Kenny (Sean Delaney) was on to something. He'd figured out more about The Twelve than anyone else realized and that's what got him launched off a rooftop. It doesn't take Eve (Sandra Oh) long to figure out the trail he left behind…but she has no idea how deep the layers go. And Villanelle (Jodie Comer) isn't far behind—she's finally ready (or so she says) to go back to London. How long until she's obsessing over Eve again? Oh…about five minutes. Villanelle's actions are evil and childish and yet, somehow, you feel her pain (for…about five minutes). Then things get twisted and violent and filled with passion. Y'all ain't seen sparks fly like this before and it'll leave you wondering what the hell just happened. But one thing's for sure, Eve is coming unraveled and Sandra Oh plays it so damn well.
Killing Eve hits BBC America on Sunday.
From BBC America:
Villanelle agrees to a job which will take her back to London. Carolyn's Moscow contacts come in use when Eve and the Bitter Pill team unravel a potential lead to The Twelve. Konstatin finds himself under pressure from all sides.
—
Zoey's Extraordinary Playlist
"Zoey's Extraordinary Mother" – Season 1, Episode 11
Sun Apr 26 – 9PM
On NBC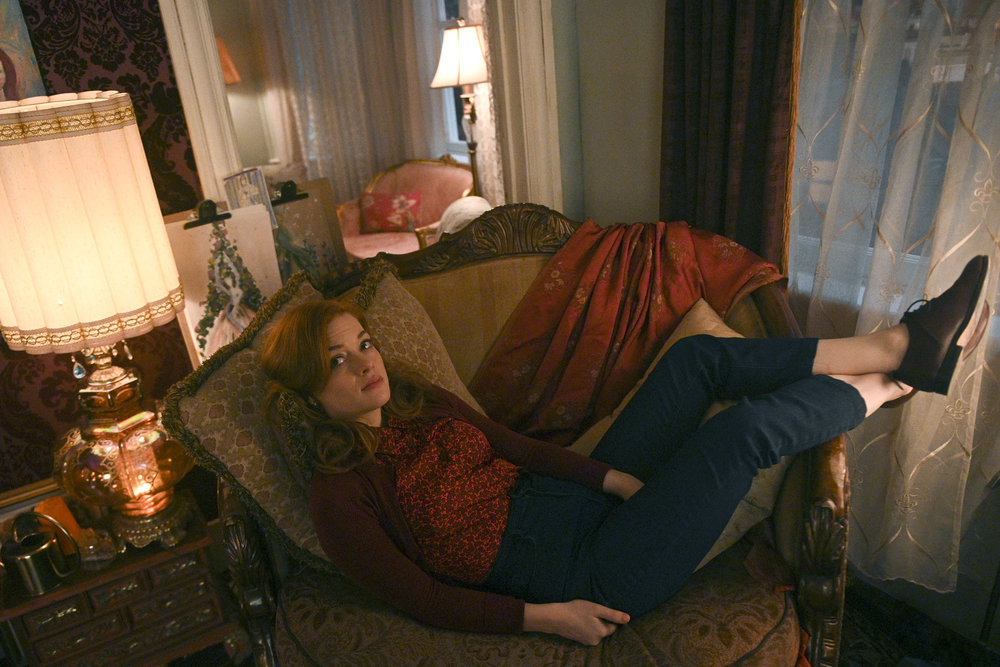 We typically enjoy watching Zoey's Extraordinary Playlist. It's a charming escape from the real world and the loves & heartaches of the characters pull us in. However this week's episode feels like the characters have temporarily lost sight of who they are. First off, Max (Skylar Astin) is upset that Zoey (Jane Levy) doesn't like him back so he decides to leave his team and take his code to the sixth floor. And then he gets upset that Zoey "lets" him go. Why would she get in the way of his promotion? Why does she need to be punished for not falling into his arms? And, y'all, he's moving to the sixth floor…of the same building. He's not moving to Antarctica (although we're starting to wish he would).
Max's move causes Joan (Lauren Graham) to come after his new boss in an epic dance battle over who gets to keep "the boy." Y'all, this performance is the highlight of the episode but it left us thinking: In the corporate world, anything you create when you're at a company is owned by the company, not the individual. This kind of internal fight over "who gets the project" would not happen in reality. THEN Zoey gets upset about Max being upset and takes it out on Simon (John Clarence Stewart), which is understandable…however, what she says is not okay. On top of that, Leif (Michael Thomas Grant) makes a decision about his relationship with Joan that steps way out of character. Phew, this episode is full of plot holes that get in the way of the emotional impacts the show was going for. Zoey's Extraordinary Playlist normally taps right into its heart but this time it used some wonky methods to get there. We only hope the writers will remember who these characters are so we can get back to enjoying the show's musical whimsy.
Catch Zoey's Extraordinary Playlist on Sunday, only on NBC.
From NBC:
Zoey has to figure out a clever way to help her mother with an impossible decision. Max unexpectedly bonds with Leif. Mo hits a rough-patch with Eddie.
—
Westworld
"Passed Pawn" – Season 3, Episode 7
Sun Apr 26 – 9PM
On HBO
Westworld airs on HBO on Sunday.
From HBO:
A real friend is one who walks in when the rest of the world walks out.