This week: Better Call Saul, Pacific Rim: The Black, Russian Doll, The Flight Attendant, A Very British Scandal, Selling Sunset, Heartstopper, Outer Range
Better Call Saul
Season 6 Part 1
Mon Apr 18 – 9PM
On AMC & AMC+
Better Call Saul returns to AMC tonight.
From AMC:
Whatever happens next, it's not gonna go down the way you think it is.
–
Pacific Rim: The Black
Season 2
Tues Apr 19
On Netflix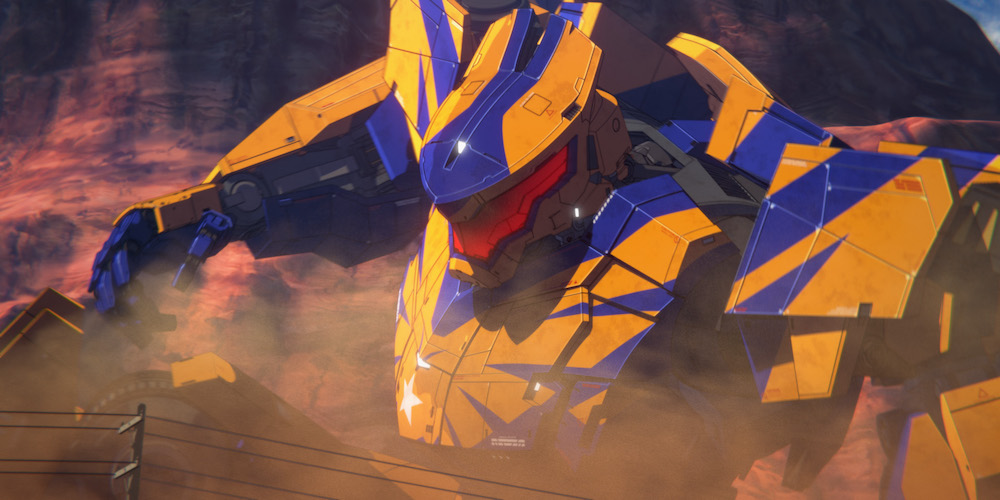 If you thought Pacific Rim: The Black would ease you back into its world slowly, damn, you are in for a rude awakening. From the get-go, our crew is in serious danger and unsure of who they can trust. Taylor and Hayley are still trying to escape to safety, joined by the badass teenage assassin Mei and the human/kaiju hybrid bOy. And they're faced with mysterious threats from all sides, including the Sisters of the Kaiju who are hellbent on bringing the crew in for their nefarious plans. The animation of Pacific Rim: The Black S2 may be striking and full of color but its themes are dark and full of twists, telling stories of what family means and the often brutal fight for survival. And you'll be drawn in every time.
Stream Pacific Rim: The Black on Netflix tomorrow.
From Netflix:
In the epic series conclusion of Pacific Rim: The Black (S2), the journey is far from over. Our brave siblings Taylor and Hayley still hope to reach the safety of Sydney aboard Atlas Destroyer, the scaled-down training Jaeger left behind when Australia was evacuated. With teenage assassin Mei and the mysterious human/kaiju hybrid bOy joining Taylor and Hayley, this makeshift family must cross a dangerous territory controlled by the bloodthirsty cult Sisters of the Kaiju. These zealots, led by the enigmatic High Priestess, are convinced that bOy is their long-awaited Messiah and will stop at nothing to indoctrinate him into their dark circle – something Hayley would sacrifice everything to prevent.
–
Russian Doll
Season 2
Wed Apr 20
On Netflix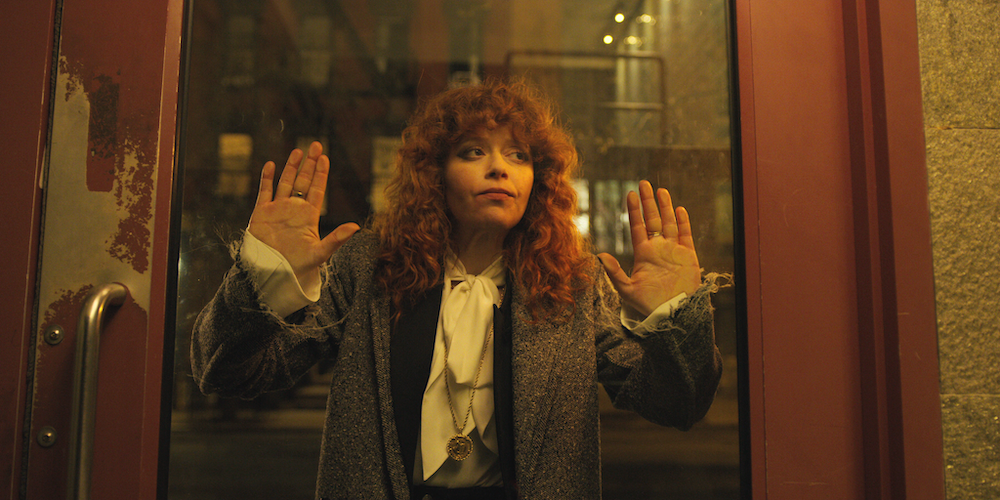 Nadia (​​Natasha Lyonne) is back and this time she's headed to the '80s by way of the 6 train. Things sure do look a whole lot different and not just 'cause of the time change. Yup, Russian Doll S2 is exploring intergenerational trauma with an extra side of f#$ked up. Nadia soon realizes she has to fix her family's past to move on in her future. With the ability to jump on the train between the present and 1982 (and beyond), Nadia has all the advantages of hindsight but she still has none of the answers. When S1 of Russian Doll left us all floored with its thrilling twists, we wondered how it would possibly reinvent itself for S2—the good news is, the razor-sharp writing prevails and keeps this series as fresh as the first time Nadia woke up in that bathroom on her 36th birthday.
Russian Doll is back on Netflix on Wednesday.
From Netflix:
Set four years after Nadia (Natasha Lyonne) and Alan (Charlie Barnett) escaped mortality's time loop together, season two of Russian Doll will continue to explore existential thematics through an often humorous and sci-fi lens. Discovering a fate even worse than endless death, this season finds Nadia and Alan delving deeper into their pasts through an unexpected time portal located in one of Manhattan's most notorious locations. At first they experience this as an ever-expanding, era-spanning, intergenerational adventure but they soon discover this extraordinary event might be more than they bargained for and, together, must search for a way out.
–
The Flight Attendant
Season 2
Thurs Apr 21
On HBO Max
The Flight Attendant comes to HBO Max on Thursday.
From HBO:
Season two of the Max Original THE FLIGHT ATTENDANT finds Cassie Bowden (Kaley Cuoco) living her best sober life in Los Angeles while moonlighting as a CIA asset in her spare time. But when an overseas assignment leads her to inadvertently witness a murder, she becomes entangled in another international intrigue. Season one was based on the novel of the same name by New York Times bestselling author Chris Bohjalian.
–
A Very British Scandal
Miniseries
Fri Apr 22
On Amazon Prime Video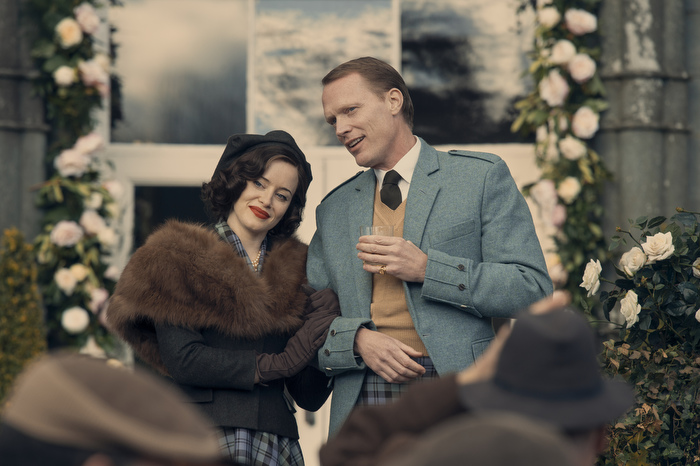 It was the infamous case that gripped the UK in the 60s: The incredibly messy divorce of Margaret Campbell (Sarah Phelps) and Ian Campbell (Paul Bettany), Duke of Argyll. A Very British Scandal brings us an intimate and raw portrait of the couple, from their whirlwind romance to their torrid marriage to their even more scandalous split. What seemed like a perfect match—both of them as conniving and self-absorbed as each other—soon turned from love to hate as Ian became abusive and Margaret's eye began to wander. Their dirty laundry became scrutinized by the media and the public, with harsh judgments passed on Margaret's many alleged affairs. Neither of them escapes clean in this series as it does not seek to create sympathy for Margaret or Ian but rather shows their flawed and vicious humanity. Paul Bettany and Sarah Phelps both give as good as they get, worthy opponents onscreen as you watch their battle of wills play out like ten rounds in the ring. With all the sharp tongues of a good British drama and a lavish amount of impropriety, A Very British Scandal truly lives up to its name.
Stream A Very British Scandal on Amazon on Friday.

From Amazon:
Written by Sarah Phelps (The Pale Horse, Dublin Murders), A Very British Scandal focuses on the divorce of the Duke (Paul Bettany) and Duchess of Argyll (Claire Foy), one of the most notorious, extraordinary and brutal legal cases of the 20th Century. Famed for her charisma, beauty and style, Margaret, Duchess of Argyll, dominated the front pages as a divorcee featuring accusations of forgery, theft, violence, drug-taking, secret recording, bribery, and an explicit polaroid picture all played out in the white-hot glare of the 1960s media.
–
Selling Sunset
Season 5
Fri Apr 22
On Netflix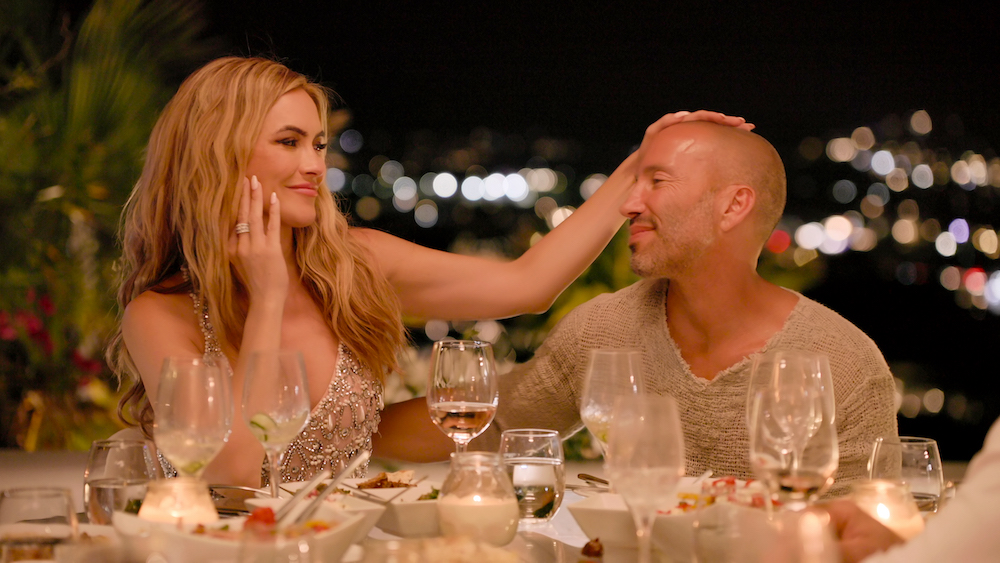 Selling Sunset is back with enough drama to tide you over 'til season 6. The group meets up for a vacation before they dive headfirst into the new season and there's plenty for them to discuss. Starting with: Christine is back and she's ready for a catfight. Meanwhile, Chrishell and Jason surprise everyone with their romance and they're excited to spill all the details. With some new additions and some huge listings, there are some tough challenges but the Oppenheim Group handles it the best way they know how; with killer smiles, flashy displays, and a $#!t-ton of shade (and you'll be eating up every minute of it).
Selling Sunset returns to Netflix on Friday.
From Netflix:
Luxe real estate. Major drama. The top real estate brokers at The Oppenheim Group are back! Selling Sunset, a Netflix reality series set in the world of LA's high-end real estate, follows seven of the city's most successful female realtors who all work under the same roof at the #1 agency in the Hollywood Hills and the Sunset Strip. They work hard and play harder, as they compete with the cutthroat LA market and each other. These ladies will do what it takes to make it to the top of their game, all while trying to keep their personal lives intact. This season, the ladies deal with even more mind-blowing mansions, shocking new romances, and explosive truths that will change their lives, relationships and careers forever. Welcome to Selling Sunset.
–
Heartstopper
Season 1
Fri Apr 22
On Netflix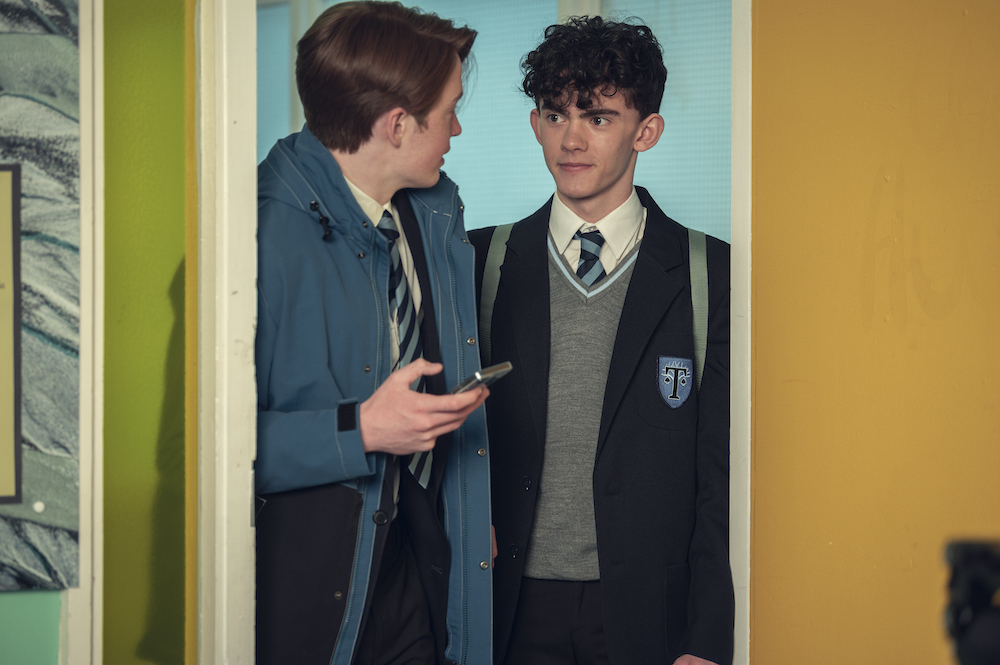 Heartstopper is about to give you all the feels. Charlie (Joe Locke) is a teen at secondary school in the UK who's quiet and shy but wears his heart on his sleeve. He's dating a boy who is closeted and won't even look at him in public. But then he meets Nick (Kit Connor), a guy in the year above who plays rugby, hangs with the popular crowd, and he may or may not be straight. And Charlie can't help but get heart eyes. As their friendship blossoms, there are plenty of cute moments and mixed signals as Charlie and Nick figure out what they mean to each other.
Meanwhile, Charlie's friends are supportive in their own ways, all while navigating the highs and lows of teen life and friendship too. Elle (Yasmin Finney) has come out as trans and she now goes to the nearby all-girls school where she makes some pretty awesome friends, which is a wonderful storyline that runs in parallel to Charlie's journey. Heartstopper is adorable, from the beautiful alt-pop soundtrack to the cartoon doodles that are the perfect callback to the story's origins as a web-comic by one of our faves, Alice Oseman. The series takes you on a journey through what it's like to fall in love with who you are and who you love—the good, the painful, and the pure rush of emotions. And the fact that we get to see boys being soft and tender with intense crushes that so wonderfully capture the teenage experience will make your heart happy.
Watch Heartstopper on Netflix on Friday.
From Netflix:
Boy meets boy. Boys become friends. Boys fall in love. When gentle Charlie and rugby-loving Nick meet at secondary school, they quickly discover that their unlikely friendship is blossoming into an unexpected romance. Charlie, Nick and their circle of friends must navigate the ever-relatable journey of self discovery and acceptance, supporting each other as they learn to find their most authentic selves.
–
Outer Range
"The Time" & "The Loss" – Season 1, Episodes 3 & 4
Fri Apr 22
On Amazon Prime Video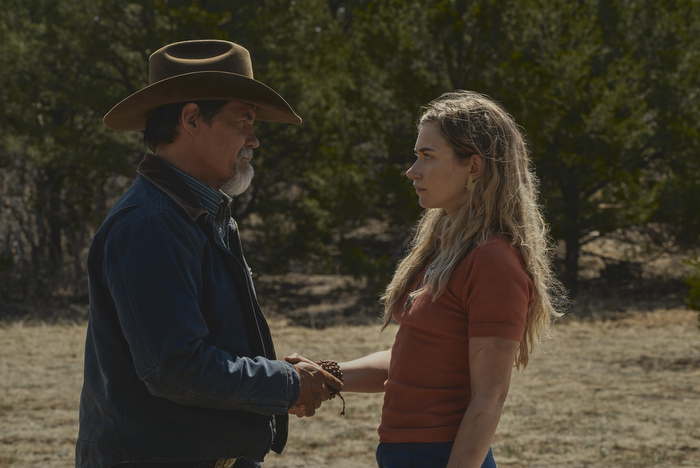 Even though Royal (Josh Brolin) doesn't have to dig his own hole, he and the rest of the Abbott Family keep shoveling themselves in deeper. Covering up a murder is tricky enough when there's a gaping hole in the spacetime continuum on your west 1200 acres, but when a weird hipster woman (Imogen Poots) becomes more and more threatening, tricky gets creepy and creepy leads to dangerous. In "The Time" and "The Loss" we learn more about the feud between The Abbotts and The Tillersons. Calling their literal "bad blood" toxic is being nice, but the in-fighting between each set of family members might expose everyone's dark sides before a showdown can begin. As Rhett (Lewis Pullman) and Maria (Isabel Arraiza) get closer, at least there's a romance to keep all the tension and weirdness from freaking us out. And that's a good thing because neither bodies nor secrets stay buried forever and on the Outer Range they've got nothing but time—holes, and rocks, and seeping pits of it—but we only get 6 more hours of this mystical Western and it's worth every minute. And the music is another level of plot enhancement. (by Sherin Nicole)
Stream new episodes of Outer Range every Friday on Amazon.
From Amazon:
Outer Range centers on Royal Abbott (Josh Brolin), a rancher fighting for his land and family, who discovers an unfathomable mystery at the edge of Wyoming's wilderness. A thrilling fable with hints of wry humor and supernatural mystery, Outer Range examines how we grapple with the unknown.