This week: 9-1-1, The Baker and the Beauty, Songland, Chris D'Elia: No Pain, Outer Banks, The Innocence Files, Chicago Med, Motherland: Fort Salem, #blackAF, Bosch, Too Hot to Handle, Killing Eve, Zoey's Extraordinary Playlist, Westworld
9-1-1
"The Taking of Dispatch 911" – Season 3, Episode 14
Mon Apr 13 – 8PM
On FOX
9-1-1 airs on FOX every Monday.
From FOX:
Maddie fears for herself and her co-workers when the call center is taken hostage.
—
The Baker and the Beauty
Series premiere
Mon Apr 13 – 10PM
On ABC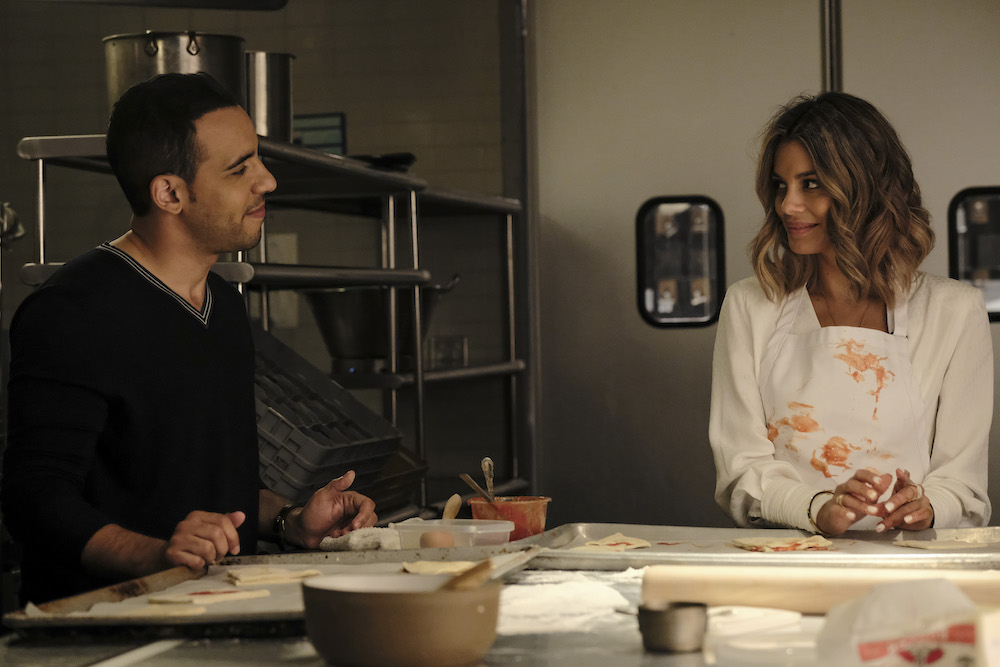 The Baker and the Beauty is a fairytale set in the real world. Based on the hugely popular Israeli show Beauty and the Baker (which our Geek Girl Rioter Monique worked on!), ABC has reworked the story and taken it to Miami. The Baker AKA Daniel Garcia (Victor Rasuk) is this story's Prince Charming. When we meet him, he's on the brink of ending his relationship with a (seemingly) evil queen who doesn't take it well and throws soup all over him in disgust. That same night he runs into The Beauty AKA Noa Hamilton (Nathalie Kelley) who is a mysterious international fashion superstar. She promises him anything he wants and draws him into her glamorous celebrity world…but she's hiding some heartbreak of her own. Oh, it's dramatic and wild and soap opera-esque and you'll get sucked right in.
You'll definitely recognize these storylines from various rom-coms. However, instead of posh Notting Hill boys stuttering over their feelings, The Baker and the Beauty's vibrant Miami setting makes the food and the nightlife the heartbeat of the series. It's strangely thrilling to watch—even if you know what's coming, the relationships cut deeper than you'd expect and the on screen latinx representation is full and wonderful to see. While you may be left wishing for more hard-hitting explorations of cultural and social issues, The Baker and the Beauty is schmaltzy and light which might be all you need for an escape right now.
The Baker and the Beauty premieres on ABC tonight.
From ABC:
This new series takes viewers on a flavor-filled adventure between relatable everyman Daniel and international superstar Noa. Daniel Garcia is working in the family bakery and doing everything that his loving Cuban parents and siblings expect him to do. But on a wild Miami night, he meets Noa Hamilton and his life moves into the spotlight. Will this unlikely couple upend their lives to be together and pull their families into a culture clash?
—
Songland
Season 2 premiere
Mon Apr 14 – 10PM
On NBC
Songland returns to NBC tonight.
From NBC:
In the season two premiere, undiscovered songwriters are put center stage as they pitch their original material to five-time Grammy Award-winning country-pop trio, Lady Antebellum, and a panel of chart-topping music producers. Viewers get an authentic peek into the creative process behind songwriting as three of music's most successful and sought-after writer-producers, Ryan Tedder (Jonas Brothers, Adele, Taylor Swift), Ester Dean (Rihanna, Katy Perry, Nicki Minaj) and Shane McAnally (Kacey Musgraves, Kelly Clarkson, Sam Hunt), produce the songwriters to creatively adapt their songs to perfectly fit the guest recording artist. One song is chosen to be recorded by the artist and released for a global audience the same night.
—
CHRIS D'ELIA: NO PAIN
Tues Apr 14
On Netflix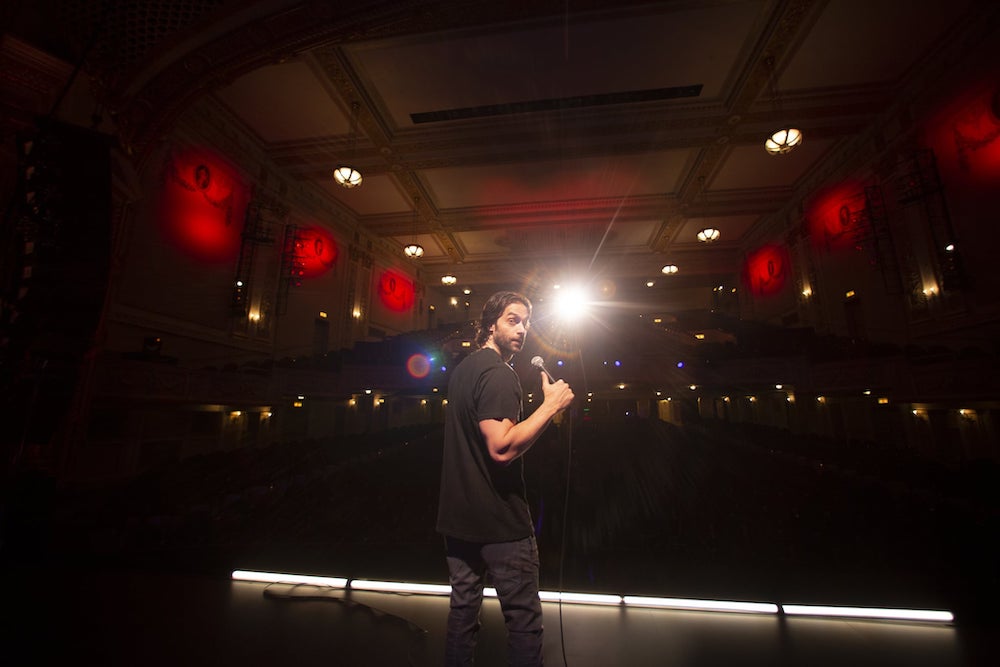 Chris D'Elia is a white guy—he's been one for, like, six years—and he takes the stage to make fun of his privilege. He tells stories about his family and how they didn't mess up his childhood (and how totally terrible that is), before admitting he's learning so much now that he pays attention to what's going on around him. D'Elia takes on topics that are deemed offensive and makes jokes of them that walk the line between insulting and hilarious—and whether you laugh in shock or laugh in agreement, he'll call you out.
Chris D'Elia: No Pain comes to Netflix tomorrow.
From Netflix:
Stand-up comic, actor, writer, and host of the Congratulations podcast, Chris D'Elia returns for his latest Netflix comedy special, Chris D'Elia: No Pain. Though he may not be your average comedian, living a straight-edge lifestyle with parents who are there for him, D'Elia still finds time to growl at babies in public, AirDrop inappropriate photos to unsuspecting people on airplanes, and warn others on the potential threat of sexual assault by dolphins (Google it). Filmed in front of a live audience at the State Theater in Minneapolis, Chris D'Elia: No Pain premieres globally on Netflix on April 14, 2020.
—
OUTER BANKS
Season 1
Wed Apr 15
On Netflix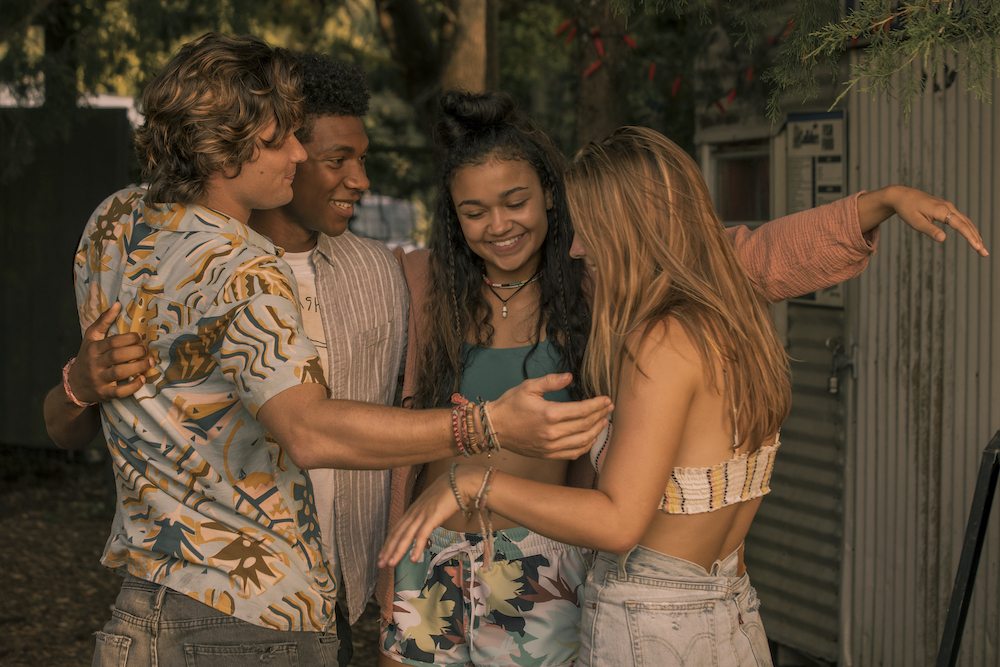 "We're The Pogues and our mission this summer is to have a good time, all the time." That's the mission statement of Outer Banks' leading group of teens who live on the North Carolina coast. The Pogues check off all the high school archetypes, introduced by their leader John B (Chase Stokes), with tongue-in-cheek humor. Outer Banks starts off looking like The OC meets 90210 for a new generation of teens—complete with kids who never seem to have parental supervision. And then a hurricane hits and things turn into Lord of the Flies. The storm knocks out the town's power for the entire summer season and leaves behind a mysterious shipwreck that the group tries to solve (and take advantage of).
The Pogues range from likeable and real to those popular jocks you avoid in the hallways…but they try to tell you they're the underdogs. They're rivals with the Kooks (AKA the rich kids) and things get out of hand whenever the two gangs come together. High school drama mixes with crime and murder as the kids go on the hunt for the truth of what really happened during the fateful hurricane. There's just enough mystery to pull you in until the characters develop from annoying surface-level archetypes into something more and leave you hooked.
Outer Banks debuts on Netflix on Wednesday.
From Netflix:
Outer Banks is a coming of age story that follows a tight-knit group of local teens (the "Pogues") in the beach vacation destination of the Outer Banks of North Carolina. When a hurricane kills the power for the summer season, it sets off a chain of illicit events that force the friends to make life-altering decisions. The search for their ringleader's missing father, forbidden romances, a high-stakes treasure hunt, and the escalating conflict between the Pogues and their rivals turn their summer into one filled with mystery and adventure they'll never forget.
—
THE INNOCENCE FILES
Season 1
Wed Apr 15
On Netflix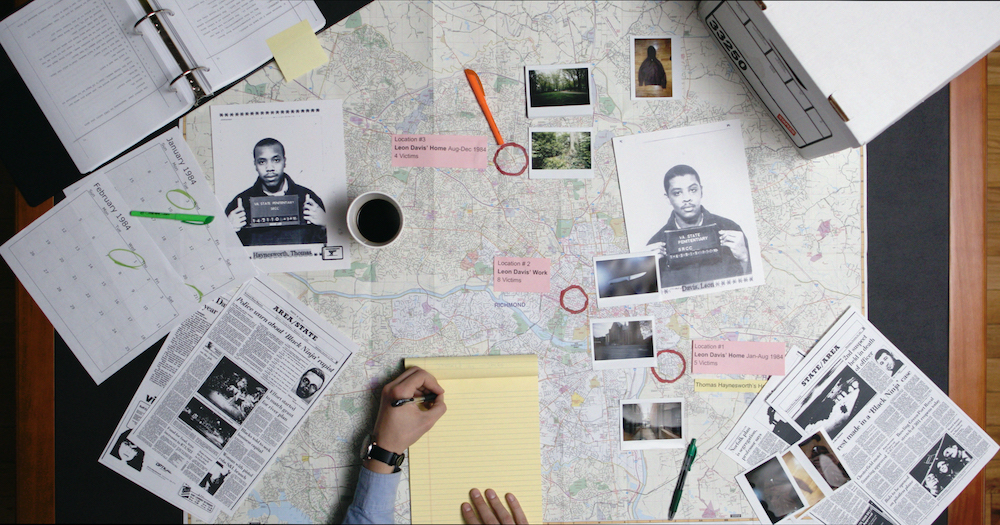 Netflix isn't about to go more than a few days without dropping at least one documentary to pull you in. This week it's The Innocence Files, which focuses on eight cases of wrongful conviction and uses them to show how deeply flawed the American criminal justice system is. It's glaringly obvious how racially and socially biased the system is and it's difficult to dismiss what's happening everyday in the US when you hear the personal stories of everyone affected. The documentary breaks down into three sections—The Evidence, The Witness, and The Prosecution—and every part is harrowing. Even when the evidence seems overwhelming, the flawed forensic science of the past seems so clearly wrong in hindsight with our improved knowledge of DNA. If true crime and criminal justice documentaries get you
diving down the rabbit hole, The Innocence Files has everything laid out in distressing detail.
Watch The Innocence Files on Netflix on Wednesday.
From Netflix:
The Innocence Files shines a light on the untold personal stories behind eight cases of wrongful conviction that the nonprofit organization the Innocence Project and organizations within the Innocence Network have uncovered and worked tirelessly to overturn. The nine-episode series is composed of three compelling parts – The Evidence, The Witness and The Prosecution. These stories expose difficult truths about the state of America's deeply flawed criminal justice system, while showing when the innocent are convicted, it is not just one life that is irreparably damaged forever: families, victims of crime and trust in the system are also broken in the process.
—
Chicago Med
"A Needle in the Heart" – Season 5, Episode 20
Wed Apr 15 – 8PM
On NBC
Chicago Med airs every Wednesday, only on NBC.
From NBC:
Dr. Crockett is visited by two New Orleans detectives who have questions about his past. Dr. Choi puts his life in danger to save a child. Dr. Charles gives fatherly advice to his young daughter.
—
Motherland: Fort Salem
"Bellweather Season" – Season 1, Episode 5
Wed Apr 15 – 9PM
On Freeform
Catch Motherland: Fort Salem on Freeform every Wednesday.
From Freeform:
The unit travels off base for the high society wedding of Abigail's cousin. Raelle throws herself into her relationship with Scylla, who, unbeknownst to Raelle, faces an impossible choice. Abigail becomes disillusioned with her privilege while amongst the notable Bellweather line. And Tally gets hit with two life-altering revelations that change the very fabric of the unit.
—
#blackAF
Season 1
Fri Apr 17
On Netflix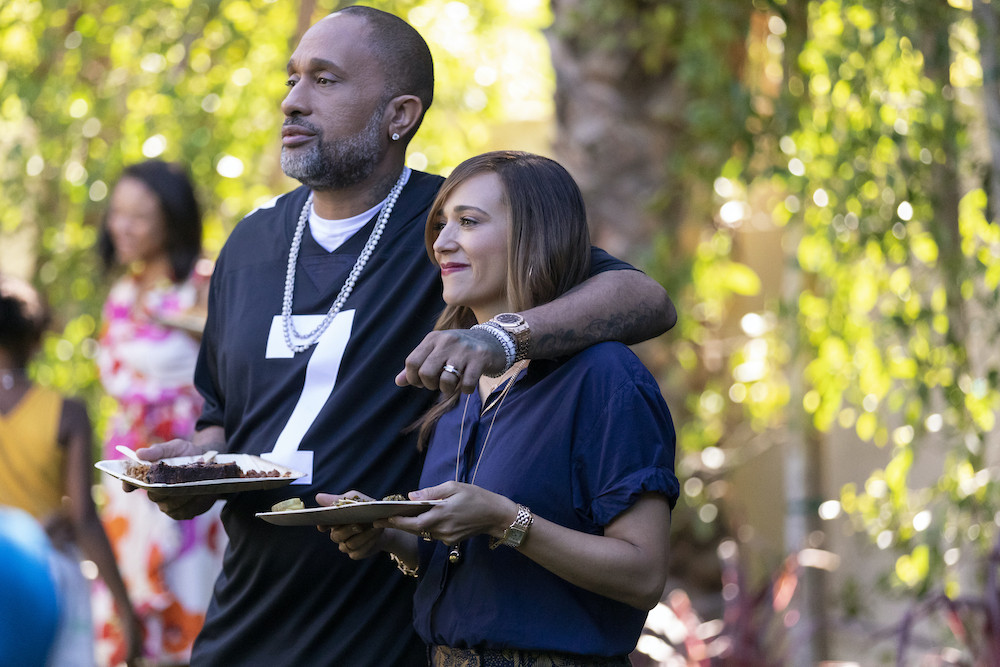 Kenya Barris is the multi-talented creator behind the Black•ish universe. Now it's time to pull back the curtain and take a (fictionalized) look at his life (that you'll recognize as real based on how closely it mirrors Barris's other show Black•ish). #blackAF is a mockumentary / faux-reality show, mixed with a family sitcom about the Barris household, satirizing everything that comes with being "new money" and subject to the "white gaze" (it's a thing, people). You'll get to know each family member not just through their interactions together but when they talk directly to the audience (and air their grievances). Rashida Jones shines as Kenya's wife Joya, bringing dry humor and an air of self-involvement as an overwhelmed but effortlessly cool mom. Their kids rule the house, each with strong personalities and different levels of self-awareness which makes them clash more than come together. #blackAF walks the line between odd and endearing, out there and all too real, celebrity and normal. This kind of juxtaposition is what Barris does best and #blackAF is a twist on his classic style.
#blackAF comes to Netflix on Friday.
From Netflix:
From Kenya Barris, the Emmy® nominated creator of black-ish, comes #blackAF. Loosely inspired by Barris' irreverent, highly flawed, unbelievably honest approach to parenting, relationships, race, and culture, #blackAF flips the script on what we've come to expect a family comedy series to be. Pulling back the curtain, #blackAF uncovers the messy, unfiltered and often hilarious world of what it means to be a "new money" black family trying to get it right in a modern world where "right" is no longer a fixed concept. The Netflix original series stars Barris as a fictionalized version of himself and Rashida Jones (Angie Tribeca) as his wife Joya. Kenya and Joya's children are played by Genneya Walton (Xtant), Iman Benson (Suits), Scarlet Spencer (Bright), Justin Claiborne (Reverie), Ravi Cabot-Conyers (The Resident) and Richard Gardenhire Jr. #blackAF is executive produced by Barris, Jones, and Hale Rothstein.
—
Bosch
Season 6
Fri Apr 17
On Amazon Prime
Bosch returns to Amazon Prime on Friday.
From Amazon:
After a medical physicist is executed and the deadly radioactive material he had with him goes missing, Detective Harry Bosch finds himself at the center of a complex murder case, a messy federal investigation, and catastrophic threat to Los Angeles — the city he's pledged to serve and protect.
—
TOO HOT TO HANDLE
Season 1
Fri Apr 17
On Netflix
Stream Too Hot to Handle on Friday, only on Netflix.
From Netflix:
Ten young, hot singles from around the world come together in a tropical paradise for what they think will be the most exotic and erotic summer of their lives — but there's a twist. These commitment-phobes who love a casual hook-up, will have to give up all hanky panky for the entire retreat if they want to win the $100,000 grand prize. No kissing, no heavy petting, and no self-gratification of any kind. With every slip, the prize money goes down. In this luxury no-bone zone, will the serial singletons be able to form deeper emotional connections? Or will the temptation simply be too hot to handle?
—
Killing Eve
"Management Sucks" – Season 3, Episode 2
Sun Apr 19 – 9PM
On BBC America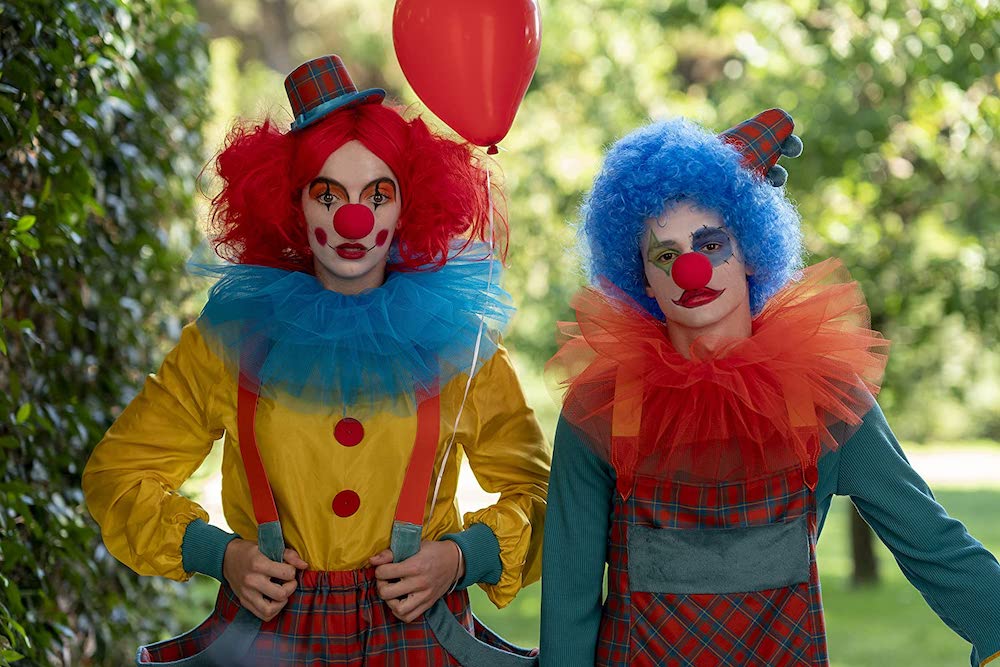 Kenny (Sean Delaney) is gone and Eve (Sandra Oh) knows there is more to his death. This is the first time we see her truly lose it—she maintained her state of numbness so well that it'll hit you hard when it breaks but it'll also make you smile to know that Eve is back. Those around her can't understand why she won't let Kenny's death go but she knows better. She knows Villanelle (Jodie Comer) is still out there and so are The Twelve. And she's on the money—Villanelle is stepping back into the killing game, leaving her trademark clues. She even tries to pass on some of her wisdom to an assassin-in-training…unfortunately she's not the most patient teacher. By this point the tension building between Eve and Villanelle is so thick they'll be able to cut it with a knife (but we'll leave you to guess which one strikes first).
Killing Eve hits BBC America on Sunday.
From BBC America:
Eve strikes up an unlikely alliance with Kenny's colleagues at the Bitter Pill. Villanelle finds that management isn't all it's cracked up to be.
—
Zoey's Extraordinary Playlist
"Zoey's Extraordinary Outburst" – Season 1, Episode 10
Sun Apr 19 – 9PM
On NBC
Catch Zoey's Extraordinary Playlist on Sunday, only on NBC.
From NBC:
Zoey surprisingly finds herself getting into major conflict with Simon, Max, Mo and even Howie. Tensions arise at SPRQ Point when the fourth and sixth floors compete over an important piece of code. Mitch and Maggie try to celebrate their anniversary.
—
Westworld
"Decoherence" – Season 3, Episode 6
Sun Apr 12 – 9PM
On HBO
Westworld airs on HBO on Sunday.
From HBO:
Do a lot of people tell you that you need therapy?