This week: Our Great National Parks, Killing It, The Kardashians, Anatomy of a Scandal
Our Great National Parks
Season 1
Wed Apr 13
On Netflix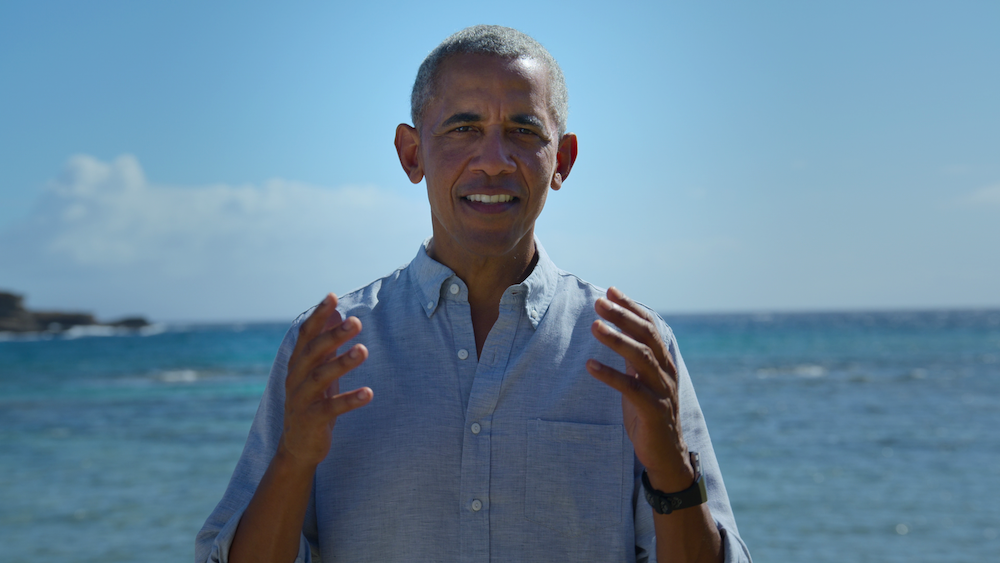 Here's something you didn't know you needed until now: Former President Barack Obama narrating a nature documentary. Yup, Netflix is coming through with the good stuff. Our Great National Parks celebrates some of the world's most stunning natural environments filled with incredible wildlife and ecosystems. From Monterey Bay, California, to Indonesia's Gunung Leuser National Park, to Chilean Patagonia, each episode explores a different wilderness and the amazing life held within. The footage is gorgeous and intimate, showing animals in their natural habitats, untouched by human destruction. All set against breathtaking backdrops to remind you how much natural beauty there still is on Earth—and how we must continue to protect and preserve it.
Stream Our Great National Parks on Netflix on Wednesday.
From Netflix:
From the executive producer of Blue Planet II comes OUR GREAT NATIONAL PARKS, a breathtaking five-part series executive produced and narrated by President Barack Obama – who ​​protected more public lands and waters than any other U.S. President in history – that invites viewers to experience nature in the world's most iconic national parks. Spanning five continents, the series brims with wonder, humor, and optimism as each episode tells the story of a national park through the lives of its wildest residents — both big and exceptionally small — and explores our changing relationship with wilderness. Traveling from the waters of Monterey Bay, California, to the bright red soil of Kenya's Tsavo National Park, the lush rainforests of Indonesia's Gunung Leuser National Park, the majestic terrain of Chilean Patagonia, and more, OUR GREAT NATIONAL PARKS beckons us to get out and explore, create new ways for these wild places to thrive, and vigorously preserve them for future generations to come. This series is a Wild Space production in association with Higher Ground Productions and Freeborne Media.
–
Killing It
Season 1
Thurs Apr 14
On Peacock
Killing It hits Peacock on Thursday.
From Peacock:
KILLING IT is a comedy about class, capitalism and one man's quest to achieve the American dream. And also about hunting really big snakes.
–
The Kardashians
Season 1
Thurs Apr 14
On Hulu
The Kardashians comes to Hulu on Thursday.
From Hulu:
The family you know and love is here with a brand new series, giving an all access pass into their lives. Kris, Kourtney, Kim, Khloé, Kendall and Kylie bring the cameras back to reveal the truth behind the headlines. From the intense pressures of running billion-dollar businesses to the hilarious joys of playtime and school drop-offs, this series brings viewers into the fold with a rivetingly honest story of love & life in the spotlight.
–
Anatomy of a Scandal
Season 1
Fri Apr 15
On Netflix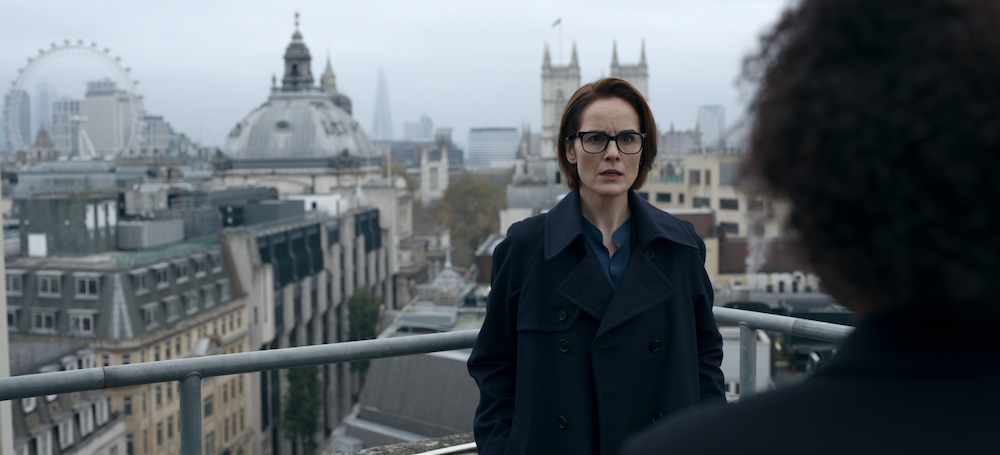 James Whitehouse (​​Rupert Friend) is what you'd call your typical British Conservative politician—incredibly posh, well-off, foppish to a fault, with a picture-perfect family. He seemingly has it all, including support from his constituents. However, when a scandal comes out about an affair with his much younger subordinate, that picture is shattered. When she makes an even worse accusation about him, things take a dark turn.
Anatomy of a Scandal is a slow but steady unraveling of events that spiral out of control, where no one is safe from scrutiny and the revelations just keep coming. Given the continuous stream of scandals from the Tories and blatant disregard for the rules in real life, it's hard to feel any kind of sympathy for James or those around him, especially as you witness the hefty amount of privilege that propels them to make one terrible decision after another—nor take responsibility. When Barrister Kate Woodcroft (Michelle Dockery) leads the prosecution, it seems she has some secrets of her own that compel her to bring some justice to the case. She quickly becomes the most fascinating character as the series draws you in with hazy flashbacks that show different perspectives and make you question what's real. Anatomy of a Scandal is a tense and gripping courtroom drama that might not pull at your heartstrings in the ways it wants but it'll definitely keep your attention.
Anatomy of a Scandal debuts on Netflix on Friday.
From Netflix:
A psychological thriller and gripping courtroom drama, the series infiltrates Britain's elite through personal and political scandal, where the truth lies between justice and privilege. James and Sophie Whitehouse live in a blissful and rarified world. A Minister in Parliament, a loving family at home, James' trajectory appears without limits. Until a scandalous secret suddenly comes to light. Barrister Kate Woodcroft has a trajectory of her own, and her prosecution threatens to tear into Westminster, the Whitehouse marriage, and her own personal esteem.