This week: Who Killed Sara?, Nailed It!: Double Trouble, Invincible, The Irregulars, Solar Opposites, Zoey's Extraordinary Playlist
Who Killed Sara?
Season 1
Wed Mar 24
On Netflix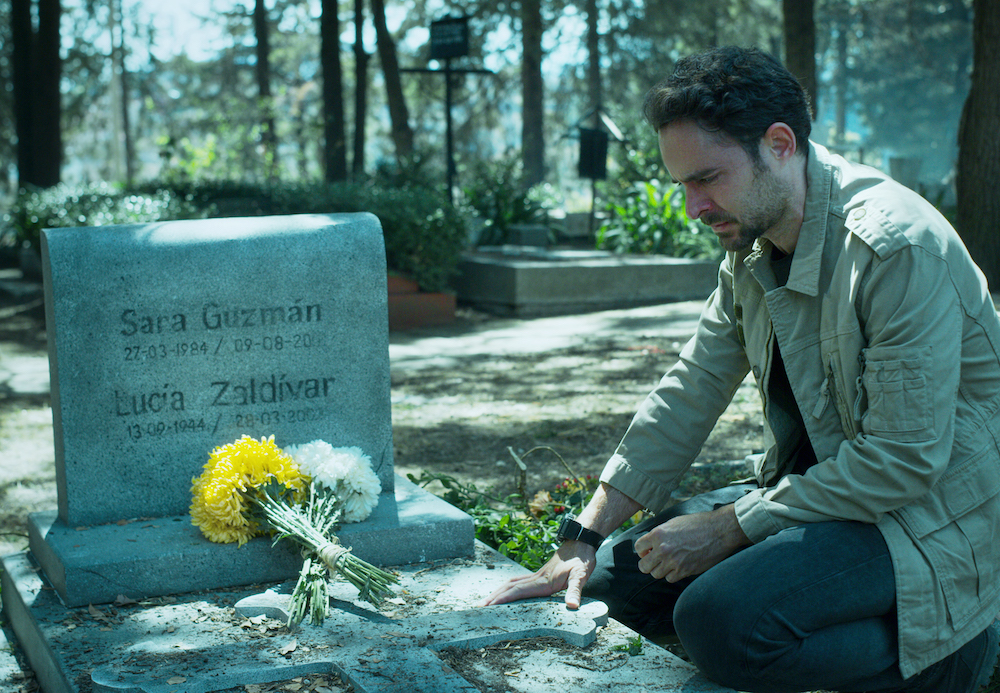 Photo: Netflix © 2020
Okay, first off, we love drama—even when it's super overdramatic—bring us a glass of wine and some popcorn and we're all in. But it's only enjoyable when that drama makes sense. Who Killed Sara? has an interesting premise: Alex (Manolo Cardona) has just been released from prison, having spent 18 years serving a sentence for the murder of his sister (a crime he was forced to take the blame for). Now he's out for revenge to bring the true killer to justice. However, so many things on this show don't add up. For example, if the murder was seemingly made to look like an accident…why was Alex forced to take the fall? And, while laws may be different in Mexico, where the show is set, publicly swearing revenge on the people who put you in prison might just violate the conditions of your release. Maybe. Perhaps the show has some grand twist that will give some more depth to the revelations but it feels like a lot of the writing is too convenient for you to fully enjoy the thrilling theatrics of it all.
Who Killed Sara? comes to Netflix on Wednesday.
From Netflix:
Alex, a man convicted of a crime he did not commit, is released after 18 years behind bars. Upon leaving, he only wants revenge on Rodolfo Lazcano, the person responsible for the death for which he was sentenced. Things get complicated when Alex starts a sentimental relationship with Elisa, the Lazcano's youngest daughter, and when he discovers that Rodolfo is innocent and that someone else, who has skillfully kept in the shadows, was the true cause of his disgrace.
—
Nailed It!: Double Trouble
Season 5
Fri Mar 26
On Netflix
Photo: Netflix © 2021
Nailed It! is the pick-me-up we all need right now. It's back, this time for Double Trouble—where pairs of contestants compete for the coveted title (whether of best cake or best fail, depending on how you like to live your life). With twice the bakers, there's twice the level of expectation…which usually means twice the disasters. And you'll be totally here for it. Seriously, when the contestants start giggling at their own creations before each reveal, you know it's going to be good. If you're looking for lighthearted laughs (and who isn't right now?) and feel good positivity in the face of #hotmesses, Nailed It! is serving up double the fun. Nicole, Jacques, and especially Wes, we missed y'all!
Stream Nailed It!: Double Trouble on Friday, only on Netflix.
From Netflix:
Hosted by Nicole Byer and Jacques Torres, the Emmy-nominated series returns with twice the fun! This time, home bakers pair up in teams of two to take a shot at recreating edible masterpieces for a $10,000 prize. From best buds to brothers and sisters, these bakers are twice as bad. This season, we go far and wide for inspiration, ranging from delicious baked treats inspired by Greek mythology to sugary desserts from dear old Grandma.
—
Invincible
Season 1
Fri Mar 26
On Amazon Prime Video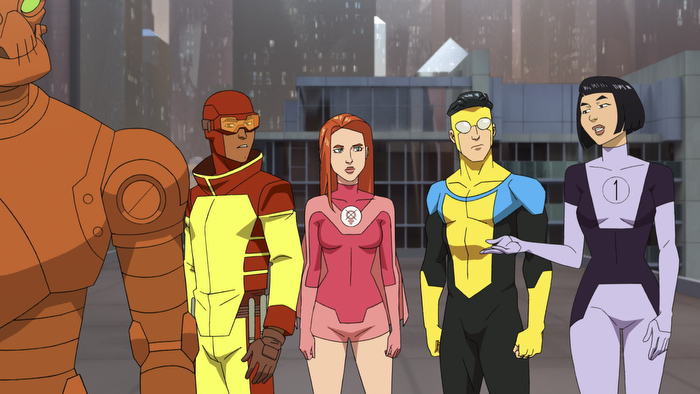 Photo courtesy of Amazon Studios
Invincible is an early 2000s Image Comics series by Robert Kirkman of The Walking Dead fame, Cory Walker, and Ryan Ottley about an average teenager named Mark Grayson, who's the son of Omni-Man, the most powerful superhero in the world who is very much a Superman analog. Mark is waiting and hoping that he'll get powers like his dad, while dealing with the ho-hum life of being a teenager with bullies and unrequited crushes. That all changes one night when his powers kick in and his father starts teaching him the family business. This is where the show takes off. The creators stick pretty close to the source material, and the episodes are close to a network TV drama length, which is something not really done in animation. With Invincible being such a long series I worried about how it would translate but after watching the first three episodes all of my apprehensions fell away, as my memories of what I read almost 20 years ago started flooding back during the twists and turns in this new medium. It all works so well. (read Julian Lytle's review)
Invincible hits Amazon Prime Video on Friday.
From Amazon:
From The Walking Dead creator Robert Kirkman, and based on the Skybound/Image comic of the same name by Kirkman, Cory Walker, and Ryan Ottley, Invincible is an hour-long, adult animated superhero show that revolves around seventeen-year-old Mark Grayson (Steven Yeun), who's just like every other guy his age — except that his father is the most powerful superhero on the planet, Omni-Man (J.K. Simmons). But as Mark develops powers of his own, he discovers that his father's legacy may not be as heroic as it seems.
—
The Irregulars
Season 1
Fri Mar 26
On Netflix
Stay tuned for our review!
Watch The Irregulars on Netflix on Friday.
From Netflix:
Set in Victorian London, the series follows a gang of troubled street teens who are manipulated into solving crimes for the sinister Doctor Watson and his mysterious business partner, the elusive Sherlock Holmes. As the crimes take on a horrifying supernatural edge and a dark power emerges, it'll be up to the Irregulars to come together to save not only London but the entire world.
—
Solar Opposites
Season 2
Fri Mar 26
On Hulu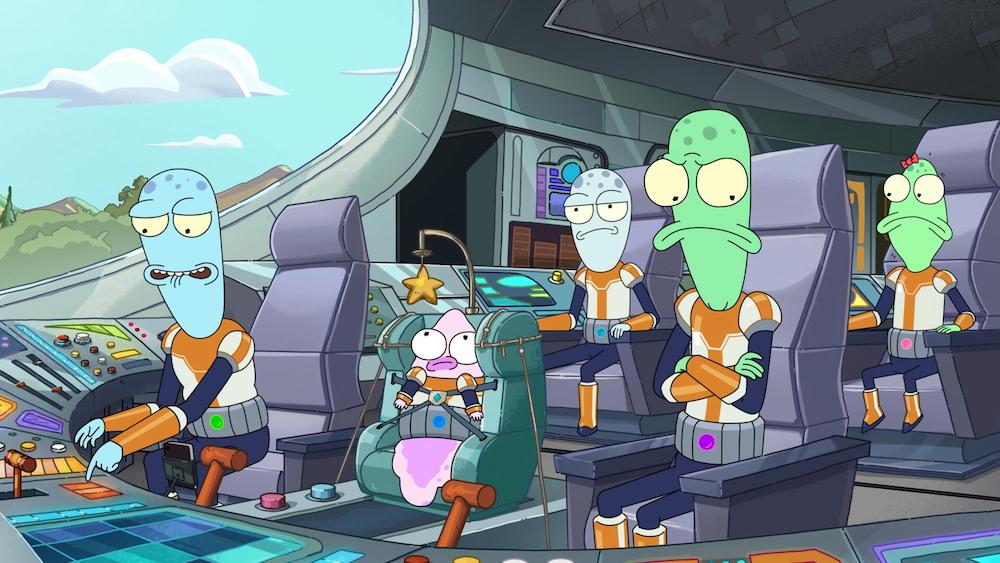 Photo courtesy of Hulu
Korvo (Justin Roiland) & co. have gotten a little too comfortable on Earth. When they run into some fellow Shlorpians, they realize just how far they've come from their homeland. Will they ever complete their mission and return to space? Maybe. But right now their schedules are pretty jam-packed with human stuff like dinner parties, summer camps, and rib festivals. Each alien has fit into their new human-adjacent identities, which means even more layers for their human-adjacent problems. Solar Opposites is back with its weird & wild observations about life on Earth that'll leave you giggling as you realize the Shlorpians are a little too real to be alien.
Solar Opposites is back on Hulu on Friday.
From Hulu:
Blimey! The Solar Opposites have repaired their ship and are heading to space, unless something goes hilariously wrong…
—
Zoey's Extraordinary Playlist
"Zoey's Extraordinary Memory" – Season 2, Episode 7
Sun Mar 28
On NBC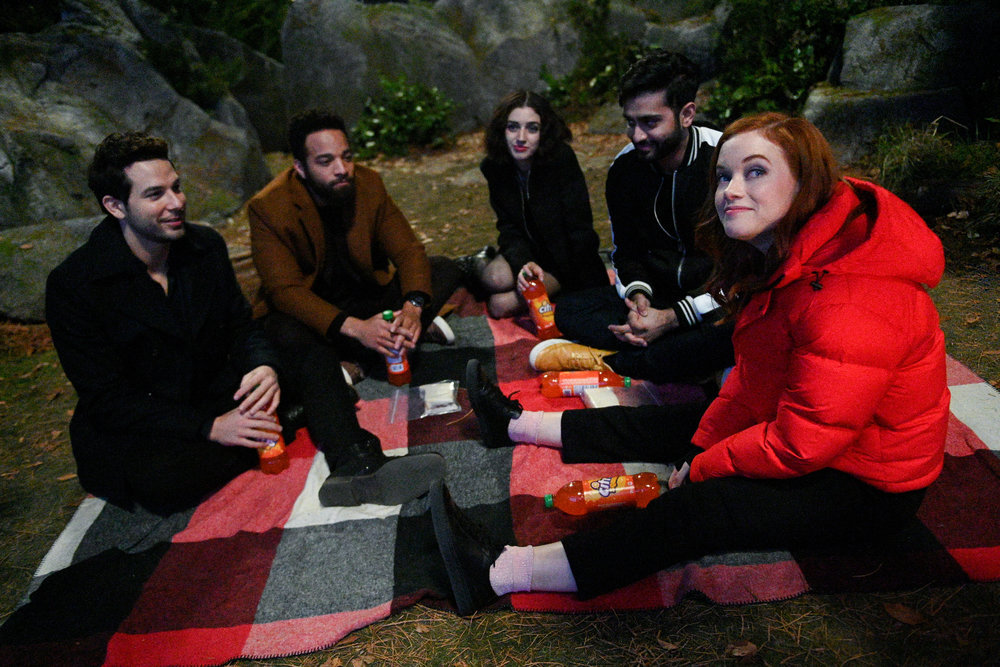 Photo: Eric Milner/NBC/Lionsgate
Zoey's Extraordinary Playlist is back with some popping dance numbers and a poignant lesson that sometimes you can't force a feeling. Mo (Alex Newell) and Max (Skylar Astin) gear up for their restaurant's grand opening but last minute details like, um, fire safety codes cause minor (or major) hiccups. Watching Max & Mo deal with each issue as a team will make you cheer for them—and watching them come through as friends will make you cheer even harder. Meanwhile David (Andrew Leeds) tries to recapture who he was before he became a dad, which puts him on a different path than he was expecting. And Zoey (Jane Levy) tries to recreate a beloved childhood memory of stargazing with her dad but is forced to realize that the exact feeling she is so desperate to relive is not about time or place. Zoey's Extraordinary Playlist comes through once again with plenty of heart and affirmations about friendship and love that'll get you reliving your own cherished memories.
Zoey's Extraordinary Playlist returns to NBC on Sunday.
From NBC:
Zoey's effort to recreate a cherished memory with Mitch is thwarted by Leif. Max and Mo have their big restaurant opening.