This week: Taylor Tomlinson: Quarter-Life Crisis, Chicago Med, Twenties, Grown-ish, The Bold Type, Ugly Delicious, Hillary,
Spenser Confidential
Taylor Tomlinson: Quarter-Life Crisis
Tues Mar 3
On Netflix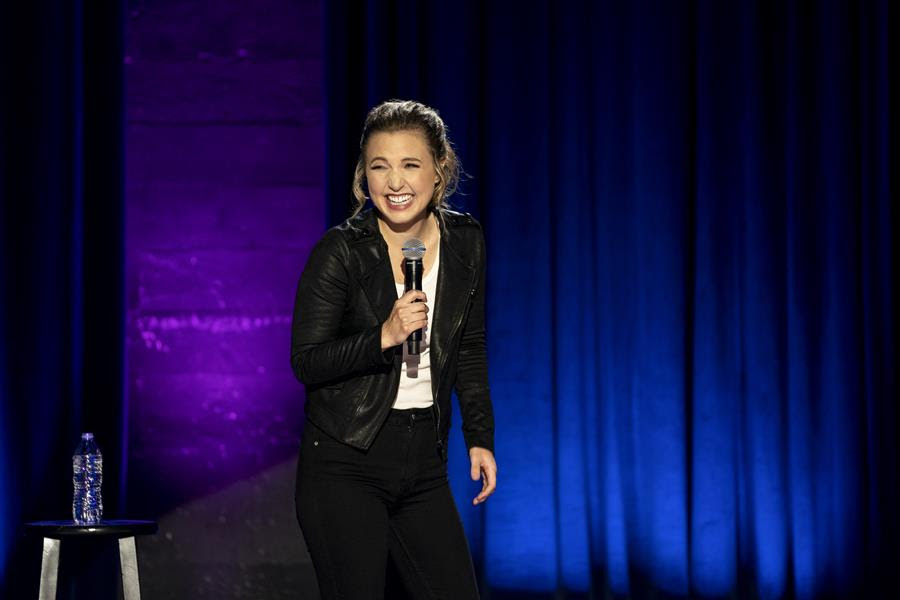 Quarter-life crises are now a thing (the world is ending, how can we NOT panic?) and Taylor Tomlinson is having hers in style. She gets honest about sex, dating, and how, sometimes, losing your virginity is like applying to work at The Gap (how can you get a job if you don't have experience?). Her stories are animated and incredibly frank, even if it means bringing up some of the painful stories from her past in order to make fun of them. Tomlinson's comments about dealing with her family and her dating life will make you cackle with the truth as you avoid yet another conversation about when you're getting married (yawn).
Watch Taylor Tomlinson: Quarter-Life Crisis on Tuesday on Netflix.
From Netflix:
Now halfway through her twenties, Taylor Tomlinson is ready to leave her mistakes behind her. Following her Netflix debut on The Comedy Lineup Part 1 (2018), Taylor divulges the lessons she's learned in her first hour-long comedy special, Taylor Tomlinson: Quarter-Life Crisis. Premiering globally on March 3, Taylor talks about working on yourself, realistic relationship goals, and why your twenties are not actually "the best years of your life."
—
Chicago Med
"Who Should Be the Judge" – Season 5, Episode 16
Wed Mar 4 – 8PM
On NBC
Chicago Med airs every Wednesday on NBC.
From NBC:
A convicted murderer's escape hits close to home when several members of the team find themselves in danger. Dr. Charles and Dr. Halstead continue to clash over patient treatment plans. Dr. Choi and April discover the truth about a patient's scam. Maggie finally receives some good news.
—
Twenties
Series premiere
Wed Mar 4 – 10PM
On BET
Twenties debuts on BET on Wednesday.
From BET:
From Lena Waithe comes Twenties, a new BET comedy about navigating the most exciting, and terrifying, decade of your life while trying to make it in Hollywood.
—
Grown-ish
"Age Ain't Nothing But a Number" – Season 3, Episode 8
Thurs Mar 5 – 8PM
On Freeform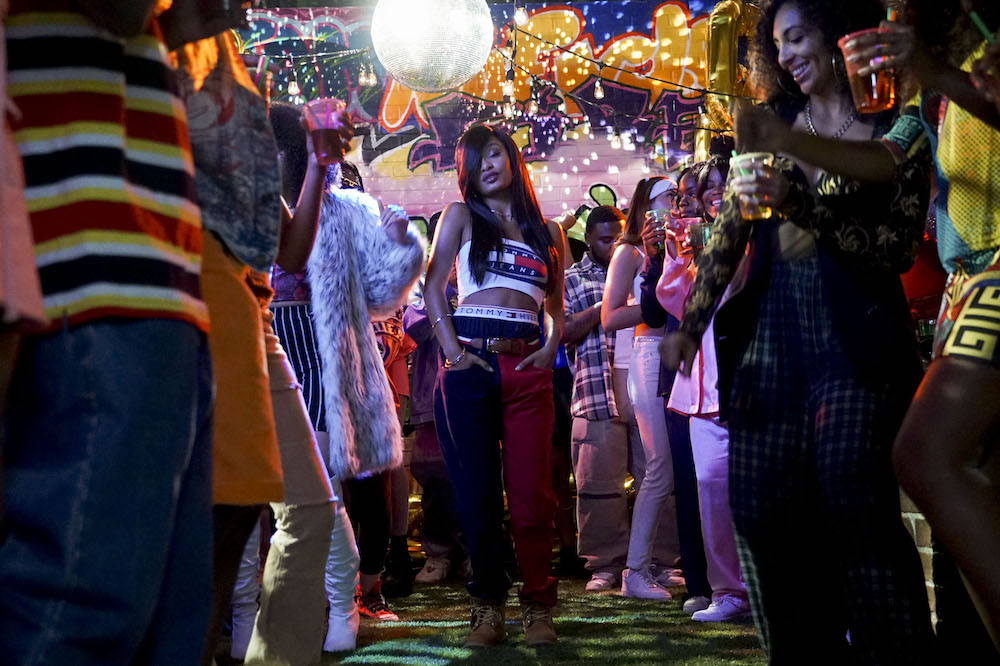 Wait, hold up. Did Grown-ish step into a time machine back to the 90s? Oh, nope, Zoey (Yara Shahidi) is turning 21! And, of course, she throws a huge party to celebrate which takes the award for most lavish college bash ever. (The costumes are everything, y'all.) But birthdays are also a time of reflection and Zoey starts to wonder: Where does she go from here? She's juggling a lot—and she's achieved so much in just 21 years—so it's time for her to figure out which path to take. Naturally the whole Grown-ish crew gets involved (because all life-changing decisions need a gut-check from your friends). And they bring up some good points—which will leave you wondering: Where does Grown-ish go from here?
Grown-ish airs on Freeform every Thursday.
From Freeform:
Zoey's twenty-first birthday celebration takes an unexpected turn when she makes a big decision regarding her future. Meanwhile, Doug learns that he's the reason Jazz is distracted from track.
—
The Bold Type
"The Space Between" – Season 4, Episode 7
Thurs Mar 5 – 9PM
On Freeform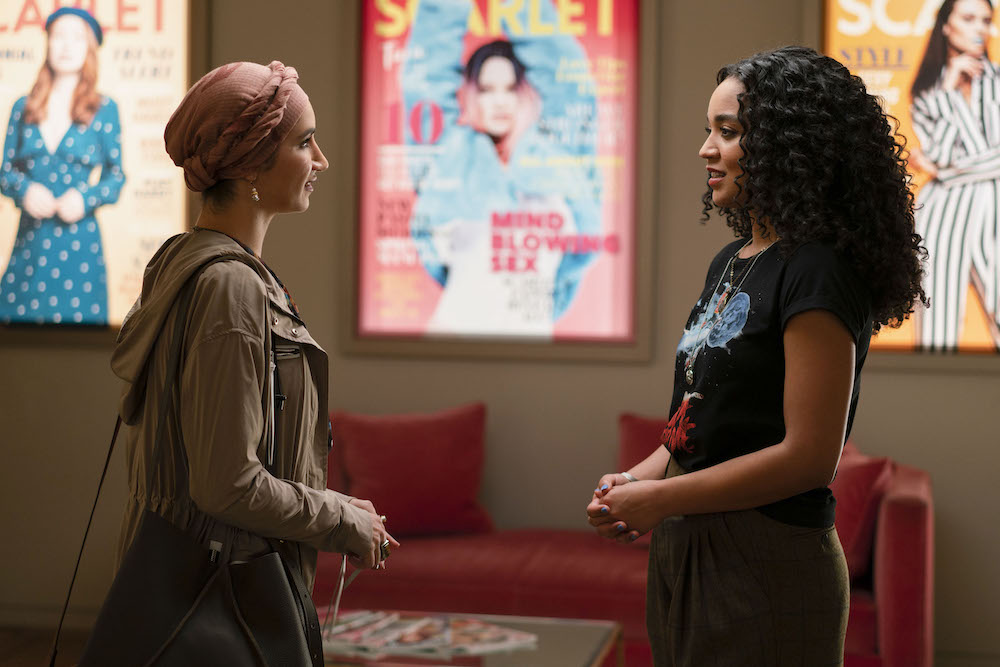 The Bold Type is looking to the girls' futures this week. Sutton (Meghann Fahy) tries to take some steps forward in her career but it feels like a step backward when things go wrong. Jane (Katie Stevens) has a health scare which makes her re-examine her priorities. Her storyline this week highlights the importance of self care, both physically and mentally. She does it in a fun way that'll make you smile…before bringing you back down with some truth. Meanwhile Jacqueline (Melora Hardin) is exploring what it means to be separated and her friends have got her back (and a few cocktails). Speaking of exploration, Adena (Nikohl Boosheri) is back at Scarlet and this throws Kat (Aisha Dee) while she's trying to figure out her sexuality. This opens up another important discussion about bisexual erasure and defining your own experience. The Bold Type is leading the way in approaching deeper issues in new ways, mixing tough conversations with lighter experiences to make for a fabulously powerful show.
The Bold Type is on Freeform every Thursday.
From Freeform:
Kat and Adena need to work together on a Scarlet project, which becomes tense when Adena learns about Kat's recent romantic relationships. Sutton earns her first solo styling gig, hoping it leads to being a fashion influencer. Jane makes a decision about her health concerning her BRCA-1 status.
—
Ugly Delicious
Season 2
Fri Mar 6
On Netflix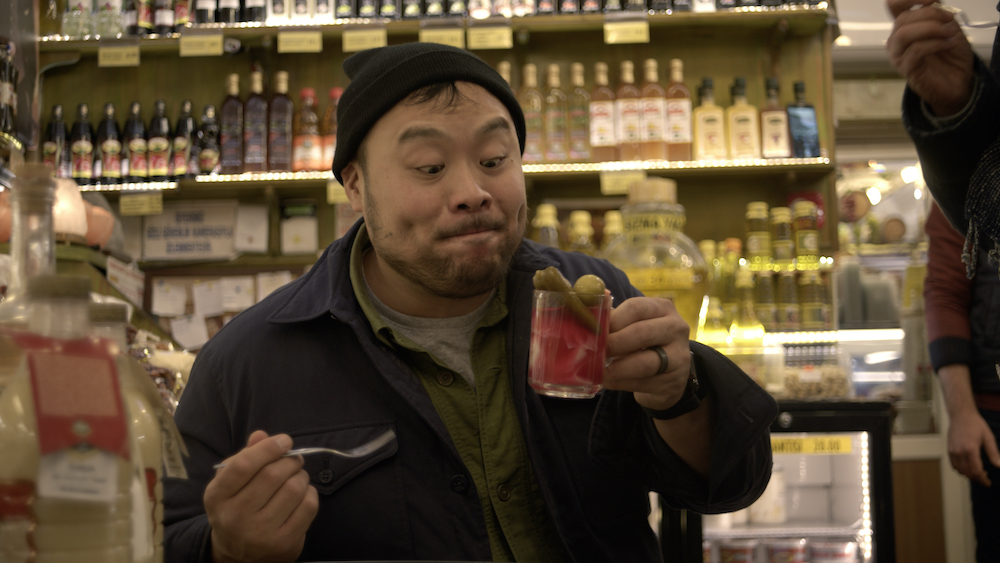 David Chang and his wife Grace just had a baby! This opens up the chef to a whole new world of food and work-life balance, which in turn adds a fresh and sweet layer to season 2 of Ugly Delicious as Chang learns about more than just food. He talks to his fellow chefs who are also parents about how impossible it is to separate their worlds—and how that can be a really good thing. We also get to see him with his family and learn how their traditions and cultures have shaped him. He applies that sense of wonder to other cultures and cuisines, journeying to India with Aziz Ansari, heading Down Under to open up the often-snobbish conversation on steaks, and looking at the myriad flavours of "Middle Eastern" food. You can see the historical journey each dish has gone through to become what they are today and it'll make you appreciate the flavors even more. It'll also make you marvel at just how many different kinds of food you can find nearby thanks to immigration and hybrid fusions. Good food can be found anywhere, you just have to watch Ugly Delicious to find it. Bon appetit!
Ugly Delicious returns to Netflix on Friday.
From Netflix:
The second season of the hit series continues to challenge both our taste buds and our minds as Chef Chang travels the world with writers and chefs, activists and artists, who use food as a vehicle to break down cultural barriers, tackle misconceptions and uncover shared experiences. And this season ventures into more of the unknown, including the world of parenting as Chang gears up to become a first time father. Special guests include Nick Kroll, Aziz Ansari, Padma Lakshmi, food writers Helen Rosner and Chris Ying, Danny McBride, Bill Simmons, and Dave Choe among others.
—
Hillary
Season 1
Fri Mar 6
On Hulu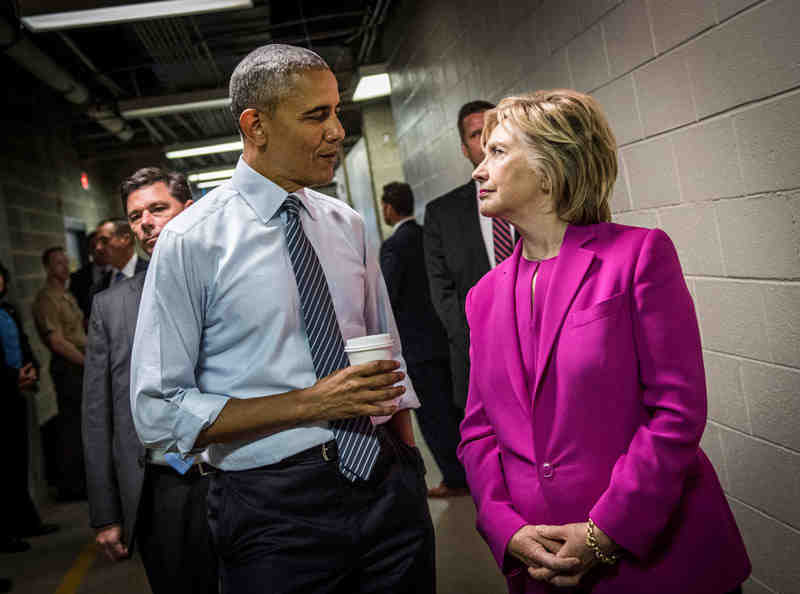 Political fatigue is a very real thing right now with all the debates happening and new headlines overwhelming us everyday. So Hulu's new docuseries is both timely and an escape from the current election as you reminisce of a time before the current GOP. This is an intimate portrait of Hillary Clinton, told by the woman herself and those around her. Hillary is a polarizing figure—no matter what your political inclinations are, you have opinions on her—and this series attempts to humanize who we often forget is a real person, not just a politician. Hillary looks back at the reasons why she got into politics, chronicled alongside some of the biggest events in history. It also digs into her side of the 2016 presidential campaign and some of the mistakes she made, as well as how groundbreaking her career has been. As you decide who to vote for in the 2020 election, Hillary is a reminder of the importance of electing leaders who want what's best for the country.
Hillary comes to Hulu on Friday.
From Hulu:
A remarkably intimate portrait of a public woman, Hillary interweaves revealing moments from never-before-seen 2016 campaign footage with biographical chapters of her life. Featuring exclusive interviews with Hillary Rodham Clinton herself, Bill Clinton, Chelsea Clinton, friends and journalists, the series examines how she became at once one of the most admired and vilified women in the world.
—
Spenser Confidential
Fri Mar 6
On Netflix
Stream Spenser Confidential on Netflix on Friday.
From Netflix:
Spenser (Mark Wahlberg) — an ex-cop better known for making trouble than solving it — just got out of prison and is leaving Boston for good. But first he gets roped into helping his old boxing coach and mentor, Henry (Alan Arkin), with a promising amateur. That's Hawk (Winston Duke), a brash, no-nonsense MMA fighter convinced he'll be a tougher opponent than Spenser ever was. When two of Spenser's former colleagues turn up murdered, he recruits Hawk and his foul-mouthed ex-girlfriend, Cissy (Iliza Shlesinger), to help him investigate and bring the culprits to justice. From director Peter Berg, SPENSER CONFIDENTIAL is an action-comedy co-starring Bokeem Woodbine, Marc Maron and Austin Post. Inspired by Robert B. Parker's Wonderland, a best-selling novel by Ace Atkins.