This week: 9-1-1, This Is Us, Motherland: Fort Salem, Little Fires Everywhere, Chicago Med, The Bold Type, Feel Good, Self Made: Inspired by the Life of Madam C.J. Walker, The Letter for the King, Westworld
9-1-1
"Seize the Day" – Season 3, Episode 11
Mon Mar 16 – 8PM
On FOX
From FOX:
The 118 responds to a skydiving trip gone wrong; a bank rep is injured in a home repossession.
—
This Is Us
"After the Fire" – Season 4, Episode 17
Tues Mar 17 – 9PM
On NBC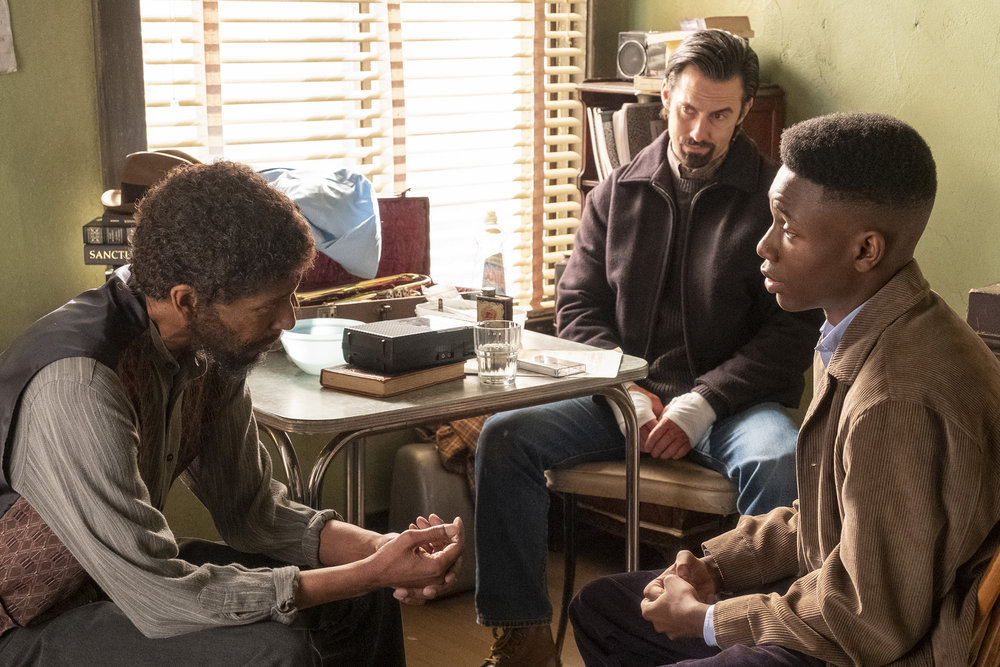 As if there isn't enough to be upset about this week, This Is Us is about to make you cry buckets. "After the Fire" imagines a timeline in which Jack (Milo Ventimiglia) didn't die on that fateful night and instead gets to grow old with Rebecca (Mandy Moore) and the kids. Yup, we're tearing up already. Wondering "what if?" is a common question we all ask ourselves but for someone like Randall (Sterling K. Brown) who is dealing with anxiety, this thought pattern can spiral out of control. We'll see that "what if?" play out in heartbreaking detail, which will give you a bigger understanding about the growing rift between him and Kevin (Justin Hartley).
Catch This Is Us on NBC every Tuesday.
From NBC:
Randall reflects on what could have been.
—
Motherland: Fort Salem
Series premiere
Wed Mar 18 – 9PM
On Freeform
Stay tuned for our full Motherland: Fort Salem episode of Geek Girl Riot featuring interviews with the show's stars!
Watch Motherland: Fort Salem on Freeform on Wednesday.
From Freeform:
What if 300 years ago the witches had cut a deal with the U.S. government to fight for their country? Motherland: Fort Salem follows three young women from basic training in combat magic into early deployment at Fort Salem.
—
Little Fires Everywhere
Season 1
Wed Mar 18
On Hulu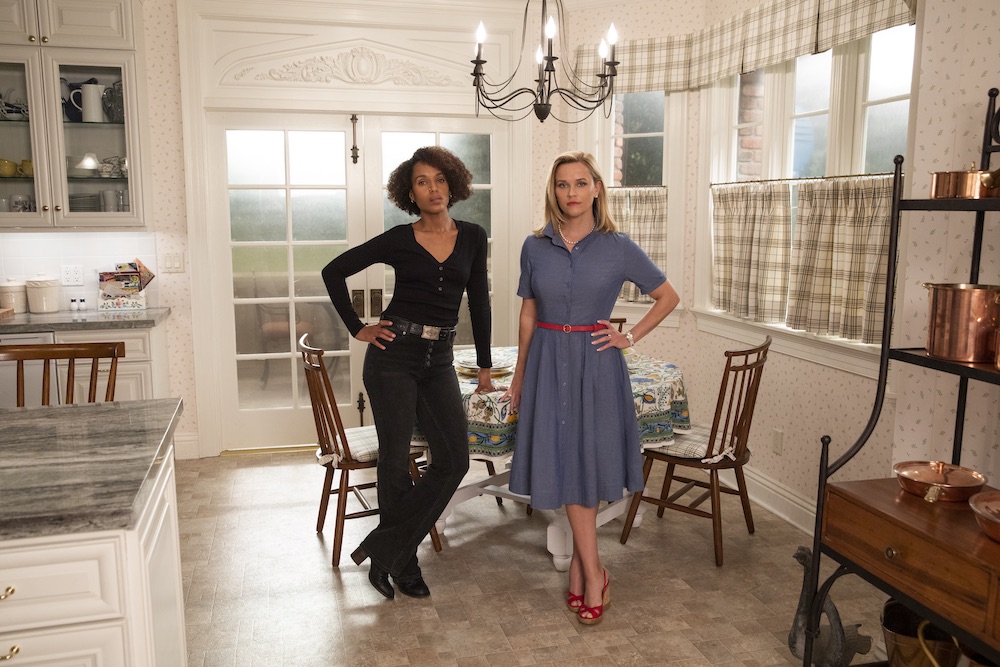 Little Fires Everywhere stings with little drops of racism and class divides that permeate until they become part of the air this show breathes. Every tiny "favor", every "free pass", every "passing comment". They hurt and they put up the wall between the two leading ladies Elena Richardson (Reese Witherspoon) and Mia Warren (Kerry Washington). Elena is a WASP-ish suburban mom who wants everything in her life to be perfect—especially her children. She decides to do some "charity" and rents out a spare apartment to Mia, an artist and single mom. Mia's daughter Pearl (Lexi Underwood) just wants some stability in her life and sees the Richardson family as everything to aspire to. Her mom knows better—that not everything is what it seems and the Richardson family's "success" does not mean they're good people. As the two families become ever more tangled, the differences between them—and the similarities—will hit you like lightning.
Little Fires Everywhere debuts on Hulu on Wednesday.
From Hulu:
The picture-perfect lives of the Richardson family are upended by the mysterious arrival of artist Mia Warren and her daughter Pearl in Shaker Heights, OH – an idyllic town founded on the utopian principles of harmony and order. Egged on by her guilty conscience, do-gooder Elena Richardson rents to the mother-daughter duo, irrevocably intertwining the fates of the two families.
—
Chicago Med
"The Ghosts of the Past" – Season 5, Episode 17
Wed Mar 18 – 8PM
On NBC
Watch Chicago Med every Wednesday, only on NBC.
From NBC:
Marking the series milestone 100th episode, Dr. Manning and Dr. Charles assist in a complicated case helping a 4-year old who they quickly learn is no stranger to the ED. Dr. Marcel and Dr. Choi tend to a police officer with a mysterious gunshot wound to the abdomen. Relationships are put to the test as secrets are revealed.
—
The Bold Type
"5, 6, 7, 8" – Season 4, Episode 9
Thurs Mar 19 – 9PM
On Freeform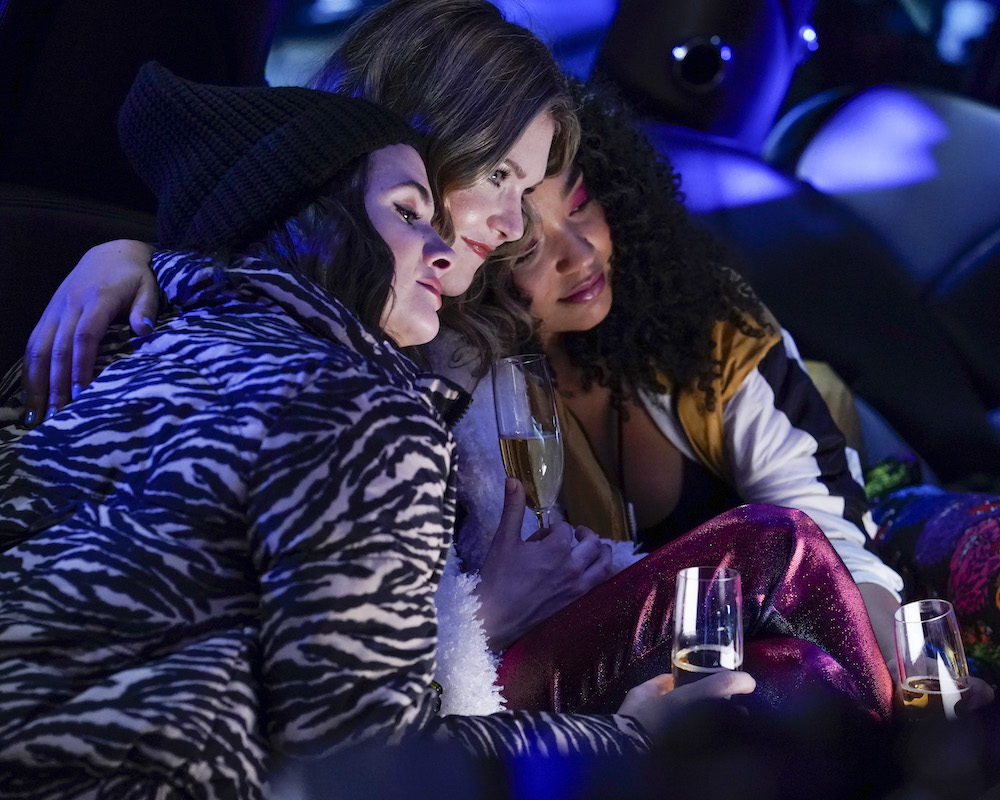 Sutton (Meghann Fahy) is planning to elope before she runs off to San Francisco…but how does she break the news to the girls? And how does she fix things at Scarlet before she leaves? Jane (Katie Stevens) and Kat (Aisha Dee) use the new wedding date as an excuse to throw Sutton an epic dance-party-bachelorette…before they head on a different adventure that will have you cheering for their friendship-turned-family. Things soon get serious and this is when the show opens up its heart. Kat is still trying to get Scarlet's article on conversion therapy published and she's more determined than ever—have we mentioned lately how much we love her? The Bold Type continues to shine a light on important issues, wrapped up with glittering moments and heartfelt realizations that will make you smile.
The Bold Type is on Freeform every Thursday.
From Freeform:
Jane decides to throw Sutton an epic bachelorette party, but the bride can't quite bring herself to enjoy the festivities. Kat learns surprising info about RJ, which leads her to question the company's morals. Jane gets career news while facing some devastating personal issues.
—
Feel Good
Season 1
Thurs Mar 19
On Netflix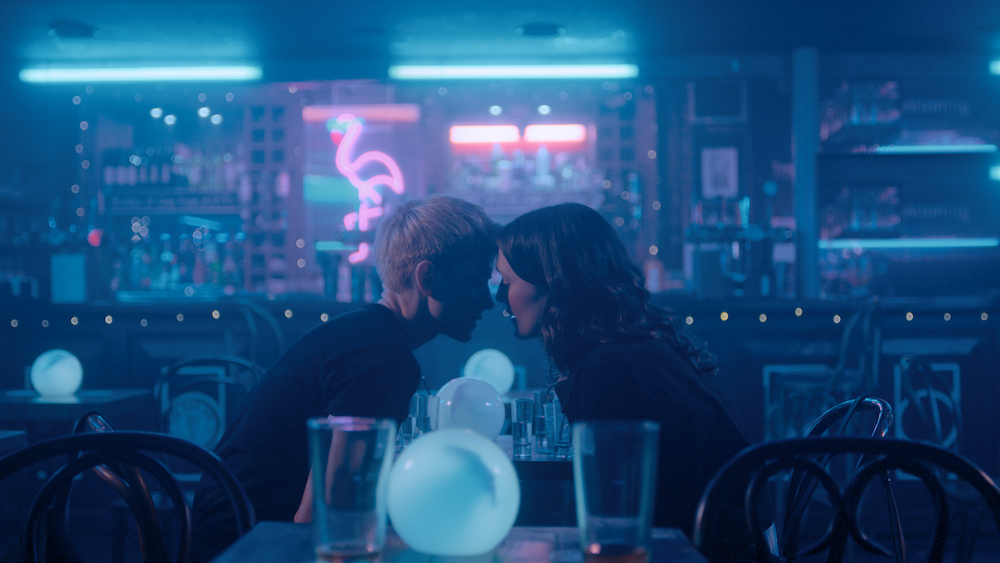 Mae Martin is a fantastic comedian and now she's turning her talents to acting. Feel Good follows Mae (Martin), an up-and-coming stand-up comedian who's a recovering addict. She meets George (Charlotte Ritchie) and they fall in love (rather disastrously at times). The pair learn to navigate what it means to be together in a healthy (read: Not addictive) way. Add in Mae's strained relationship with her parents, the fact that George is keeping their relationship a secret, and Mae's weirdly endearing AA sponsor Maggie (Sophie Thompson). That's a mix destined for hilariously awkward situations and some difficult revelations. You'll be pulled into Mae's world, finding yourself caring about even the most oddball characters. Once you're hooked, the show pulls everything apart to show you the difficult sides to recovery. It's an honest look at relationships and addiction and Feel Good finds the humor even in the darkest times.
Stream Feel Good on Netflix on Thursday.
From Netflix:
Feel Good stars Mae Martin as Mae, a rising talent on the stand-up circuit and recovering addict whose addictive behaviors and intense romanticism dominate every single part of her life. When she meets pragmatic – but so far heterosexual – George (Charlotte Ritchie) she's smitten, and much to her surprise George feels the same. They embark on an intoxicating romance as Mae juggles relationships with her parents, fellow addicts in a drugs support group, her colleagues at the local stand up club, and most importantly tries to transform her relationship with George from an addictive one to a healthy one. But the real question is can Mae replace a toxic addiction to love with love itself. Feel Good is a deeply personal, dark but hilarious story about two young people navigating the modern-day landscape of love, addiction, and sexuality – and trying to form a meaningful and lasting connection.
—
Self Made: Inspired by the Life
of Madam C.J. Walker
Season 1
Fri Mar 20
On Netflix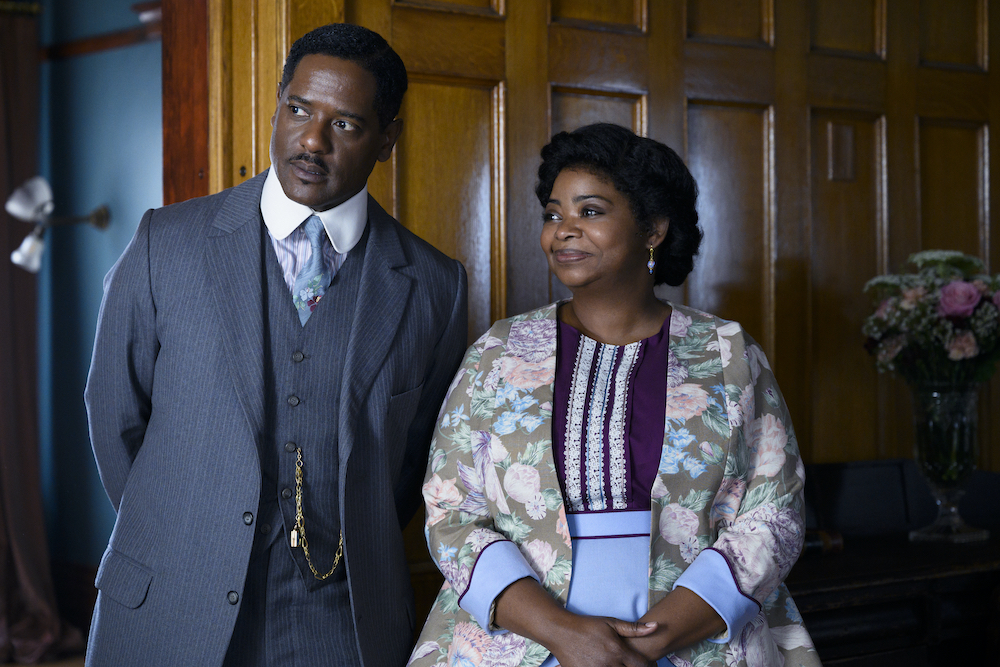 Madam C.J. Walker is a name everyone should know: She revolutionized the black haircare industry with her brand of hair growth formula, Walker's Wonderful Hair Grower. Self Made shows Walker's rise from a woman struggling to take care of her own hair to the first female self-made millionaire with a haircare empire. The way her life is portrayed is poignant and multi-faceted; you feel the whole world around her in all its good and all its bad. Octavia Spencer is phenomenal in her role as Madam C.J. Walker, as are the supporting cast. Their lives are full and they have agency and motives beyond fueling the narrative. Self Made tells an inspiring and wonderful story of overcoming struggle and rising to success, filled with flair and drama (ooh, that soap-opera-y goodness!) to make for a truly compelling watch.
Self Made: Inspired by the Life of Madam C.J. Walker
debuts on Netflix on Friday.
From Netflix:
Academy Award® winner Octavia Spencer stars as Madam C.J. Walker, the trailblazing African American haircare entrepreneur who was America's first female self-made millionaire. Inspired by the book, On Her Own Ground written by Walker's great-great-granddaughter A'Lelia Bundles, the Netflix original series, SELF MADE: INSPIRED BY THE LIFE OF MADAM C.J. WALKER brings the uplifting story of this cultural icon to the screen for the first time. Against all odds, Walker overcame post-slavery racial and gender biases, personal betrayals, and business rivalries to build a ground-breaking brand that revolutionized black haircare, as she simultaneously fought for social change.
—
The Letter for the King
Season 1
Fri Mar 20
On Netflix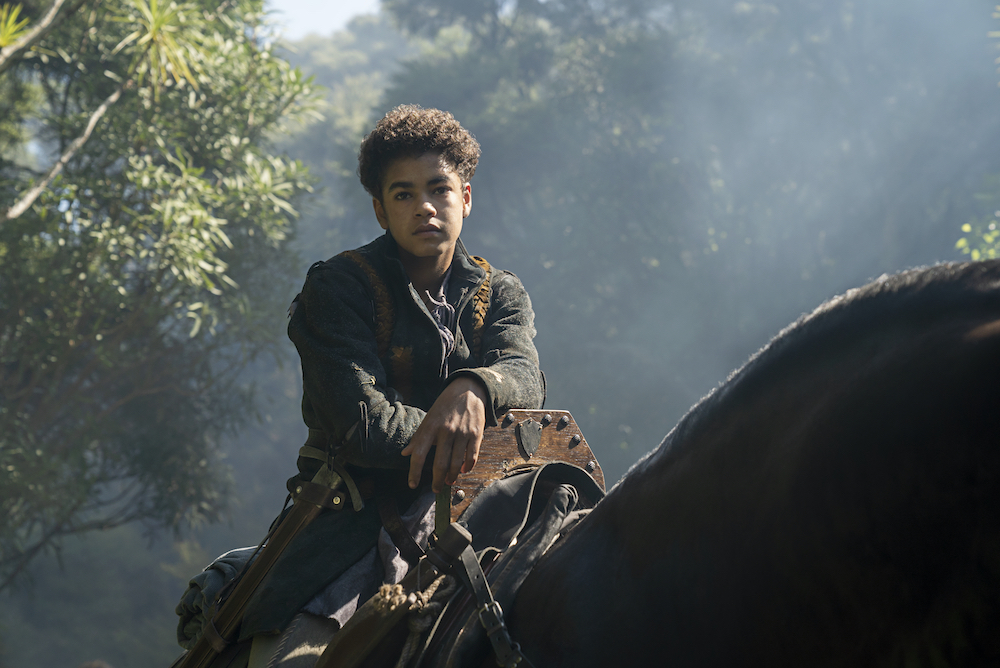 If you're joensin' for more of The Witcher or Game of Thrones, give The Letter for the King a try. It's a mix of the two aforementioned shows but with less sex & blood and more of a YA focus. Not to mention it's a thousand times more diverse than most shows in the genre—who knew medieval times could be accurately represented?Amazing! The series follows Tiuri (Amir Wilson), a young knight in training who feels he doesn't belong. He's smaller and less skilled than the other squires but his parents are determined to train him. Why? Because winter is— err, a storm is coming and his family won't be able to protect him much longer. He is forced to go on a mission to deliver a top-secret letter to the king. However his naiveté and headstrong quest to do what is right—not to mention whispers of a prophecy (isn't there always a prophecy?)—get him into trouble. A lot. The Letter for the King has a fully fleshed-out world and plonks you straight into it. Sure, it'll take you some time to get used to all the different families but if you could keep up with GoT, you're gonna be fine. And this is a whole lot funnier and definitely more fun—especially when the stakes get higher and higher.
Watch The Letter for the King on Netflix on Friday.
From Netflix:
When a ruthless prince threatens to cast the world into darkness, a young knight in training named Tiuri (Amir Wilson) embarks on an epic quest to deliver a secret letter to the king. Along the way, he unexpectedly finds himself at the center of a magical prophecy foretelling the rise of a hero who can defeat the prince and restore peace. If he's going to survive the journey, Tiuri will have to learn what it means to be a true knight — and a true leader. The story is based on the best-selling novel of the same name and also stars Ruby Serkis, Thaddea Graham and Gijs Blom. The Letter for the King is written by Will Davies (How To Train Your Dragon, Johnny English, Puss in Boots) who also serves as executive producer. Paul Trijbits (Saving Mr. Banks, Sing Street, The Casual Vacancy) is also an executive producer. The 6-episode original series is produced by FilmWave.
—
Westworld
"The Winter Line" – Season 3, Episode 2
Sun Mar 22
On HBO
Westworld returns to HBO on Sunday.
From HBO:
People put up a lot of walls. Bring a sledgehammer to your life.