This week: Catherine Cohen: The Twist? She's Gorgeous, Young Rock, Mr. Mayor, Bad Vegan: Fame. Fraud. Fugitives., grown-ish, Life & Beth, Is it Cake?, Human Resources, Cheaper by the Dozen, Killing Eve
Catherine Cohen: The Twist? She's Gorgeous
Tues Mar 15
On Netflix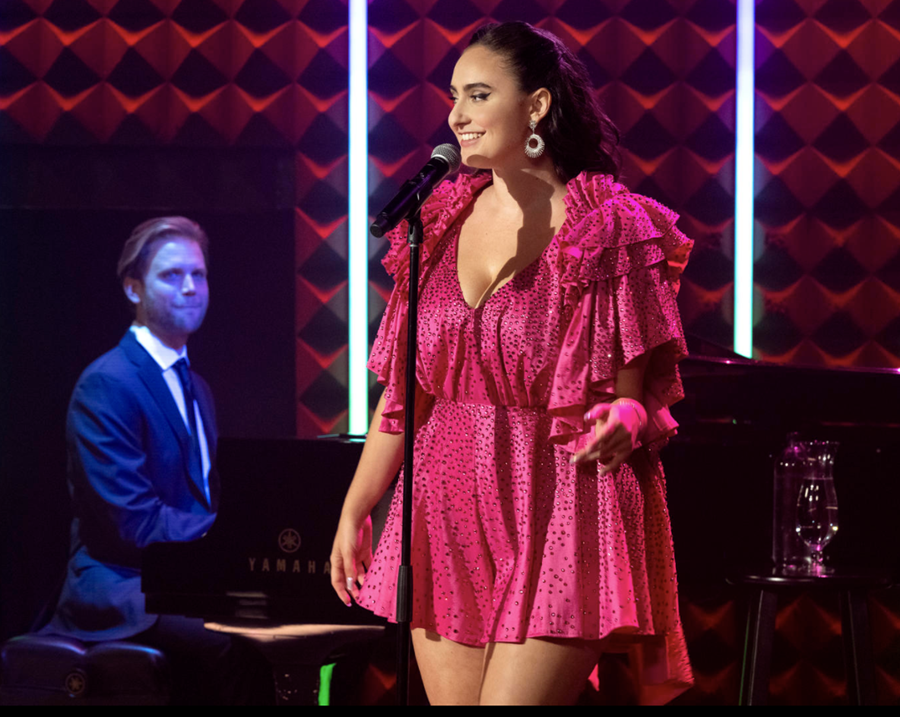 Catherine Cohen has a few choice words for you—and maybe a song or two—in her new Netflix comedy special. Cohen's bubbly-with-spike humor is going to get you giggling in no time. She tackles dating, the patriarchy, jeans, and more…yeah, no matter where she goes, Cohen brings an honesty you can't deny (or stop cry-laughing at). Catherine Cohen: The Twist? She's Gorgeous is musical, at times whimsical, with a whole lotta jokes to keep you non-stop entertained—cheers to that!
Catherine Cohen: The Twist? She's Gorgeous hits Netflix tomorrow.
From Netflix:
Actress, comedian, and author Catherine Cohen makes her Netflix original comedy special debut in The Twist…? She's Gorgeous. Catherine uses her musical expertise to hilariously divulge details about relationships, modern feminism and being the main character of her own life. Filmed at Joe's Pub in New York City, Catherine Cohen: The Twist…? She's Gorgeous. premieres globally on Netflix on March 15, 2022.
—
Young Rock
"Unprecedented Fatherhood" – Season 2 premiere
Tues Mar 15 – 8PM
On NBC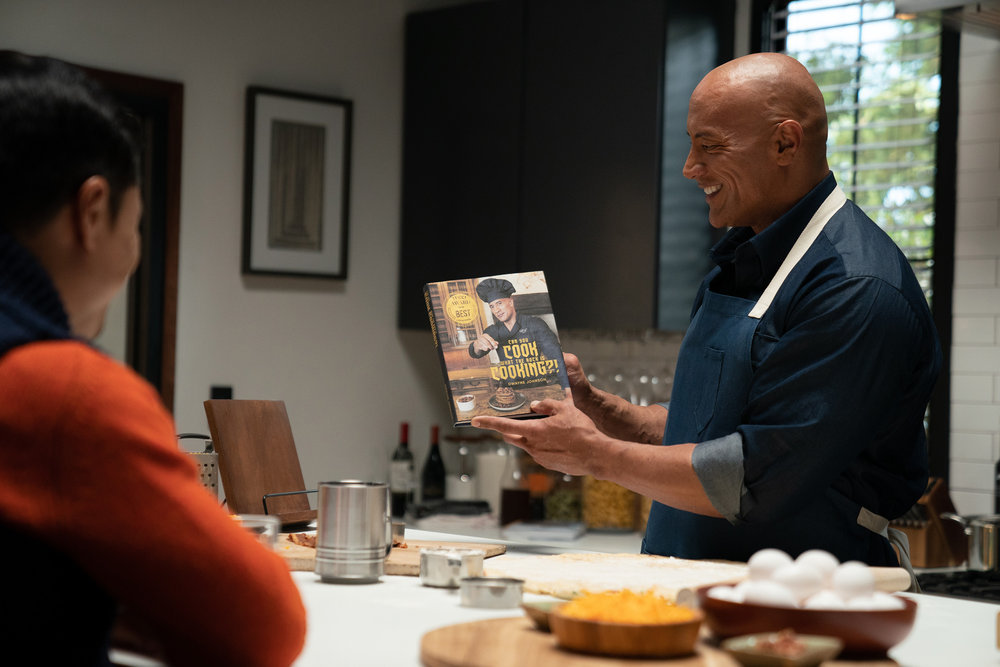 Young Rock is back for another round and it comes out swinging with an emotional episode. Dwayne Johnson gives Randall Park even more personal access for press coverage as the 2032 election draws closer. He takes Randall fishing, as well as to his house, and to all the other places that make a good photo op (naturally—he is in politics, after all). These settings give Dwayne plenty of time to look back at his life, focusing on his relationship with his father who didn't always give him the attention he needed. From struggling with the big leagues to traveling all over the place with his dad, Dwayne's life has definitely been full of wild stories and the S2 premiere jumps through each different chapter with finesse. It shows why family is so important to Dwayne and how his experiences shaped who he wants to be as a father. That's a lot to fit into a sitcom-length episode but Young Rock has always been about delivering emotional depth wrapped up in one liners and golden nostalgia.
Young Rock returns to NBC tomorrow.
From NBC:
As the 2032 election nears, Dwayne Johnson reflects on what it means to be a father. In 1984, little Dewey vies for his father's attention after Rocky becomes the new WWF tag team champion. In 1987, teenage Dwayne arrives in Nashville to unexpected circumstances. In 1996, adult Dwayne struggles in the Canadian Football League.
—
Mr. Mayor
"Move Fast and Break Things" – Season 2 premiere
Tues Mar 15 – 8:30PM
On NBC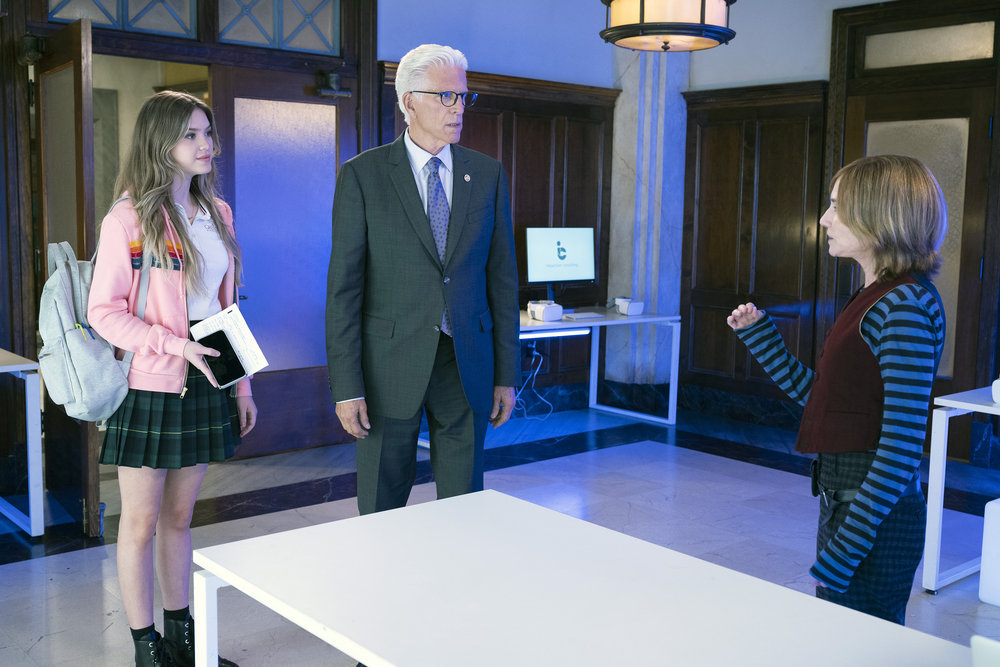 Everybody's favorite mayor Neil Bremer (Ted Danson) is back and he's excited to get things moving faster with his new Innovation Team—but we all know that "teamwork" often causes more friction than progress. However, Neil soon has to put his mayoral duties on hold because he's got some queuing to do…at the DMV (ahh, the great equalizer). Orly (Kyla Kenedy) needs to take her permit test, which holds Neil up and gives him a new cause to be angry over. Oh, and Arpi (Holly Hunter) tags along on their DMV trip to add fuel to the fire (because you know she just has to stick her nose into everything). With Neil out of the office, his new team and his old team have plenty of time to get into political pickles, launching us right back into Mr. Mayor with a flurry of storylines perfectly balanced to create organized comedic chaos.
Mr. Mayor is back on NBC tomorrow.
From NBC:
Neil is excited to work with his new Innovation Team but gets sidetracked when he has to take Orly (and Arpi) to the DMV for her permit test. Tommy and Mikaela become increasingly concerned about the I-Team's new presence and fight to keep Jayden off the chopping block.
—
Bad Vegan: Fame. Fraud. Fugitives.
Season 1
Wed Mar 16
On Netflix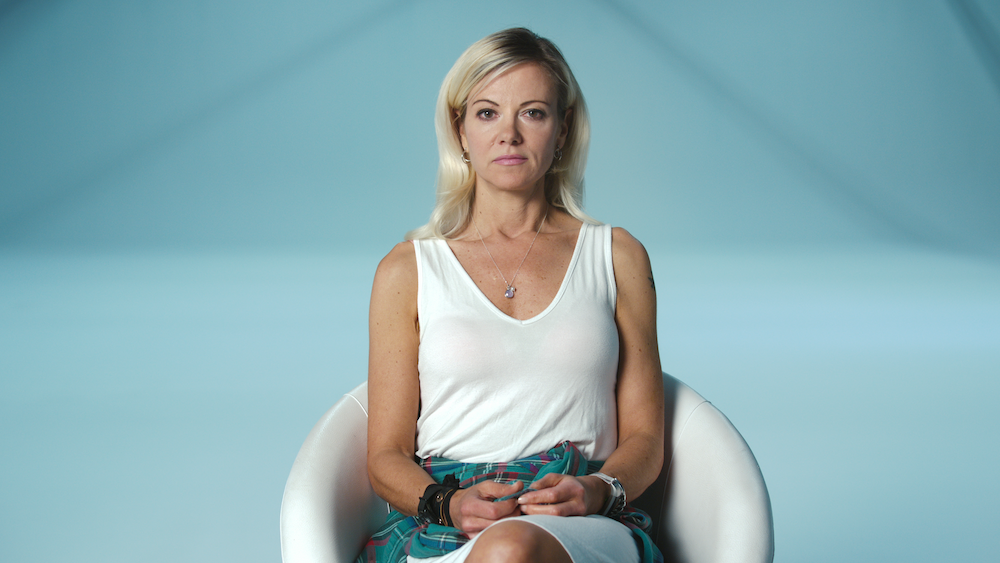 Sarma Melngailis once ran the wildly popular vegan hotspot Pure Food and Wine in New York. But her reputation for vegan cuisine soon took second place to bizarre stories of lies and fraud surrounding her name, all wrapped up in a twisted tale of romance. Bad Vegan: Fame. Fraud. Fugitives. introduces us to Sarma and takes us through her story so far, from building her name, to opening the restaurant, to meeting a man named Shane Fox. Sarma soon fell for Fox and his con artistry, funneling her restaurant's money to him on the promise of wealth, success, and immortality for her beloved pet dog (yup). The series—from the team who made Tiger King—talks to those involved with the restaurant, family, friends, and the victims of the $2 million scam to piece together an almost-sensationalist story with plenty of dramatic crescendos to keep you hooked. You'll soon find yourself sucked into this world of insane promises and high-flying lifestyles that you have to see for yourself to believe.
Stream Bad Vegan: Fame. Fraud. Fugitives. on Netflix on Wednesday.
From Netflix:
A celebrity restaurateur once hailed as the queen of vegan cuisine becomes a fugitive when she goes on the run with a man who cons her out of a fortune by convincing her that he holds the key to making every dream — from expanding her food empire to making her beloved pitbull immortal — a reality.
—
grown-ish
"Laugh Now, Cry Later" – Season 4, Episode 17
Thurs Mar 17 – 10PM
On Freeform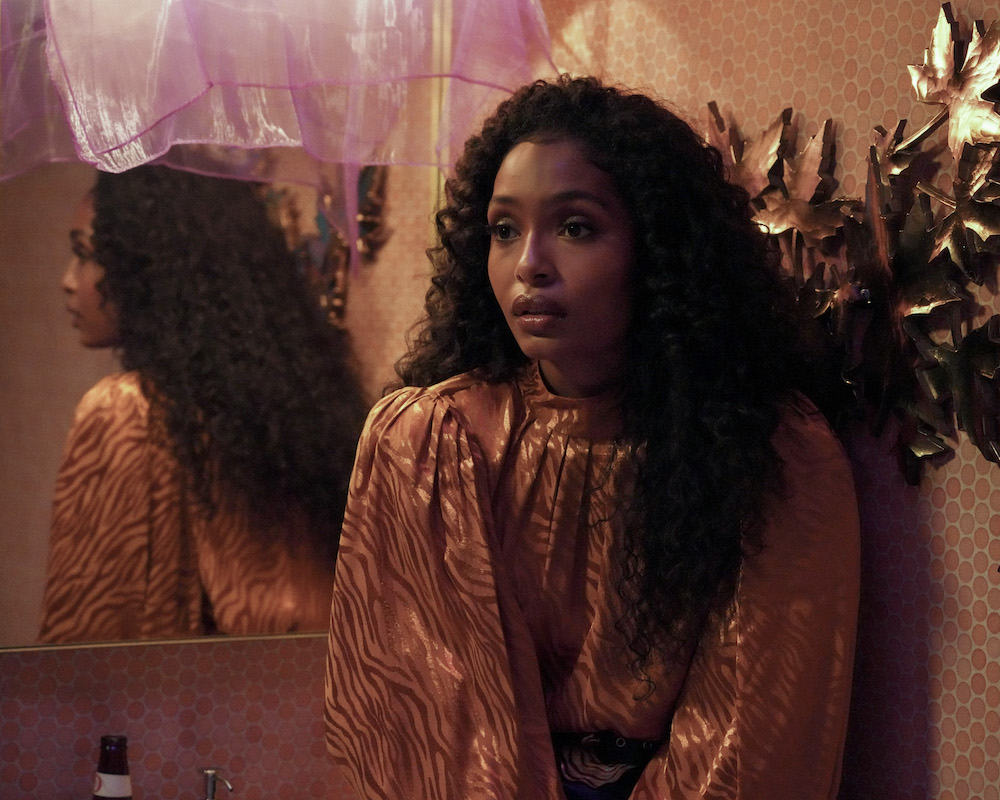 The end of college is nigh, presenting our crew with some tough decisions to make. Aaron (Trevor Jackson) asks Zoey (Yara Shahidi) to take the next step with him…but Zoey gets some great news about her clothing line with Luca (Luka Sabbat). What does she choose? Doug (Diggy Simmons) and Jazz (Chloe Bailey) reconnect as friends—can they make it work? Meanwhile, Nomi (Emily Arlook) and Phil (Tommy O'Brien) clash over what's best for Luna. And of course, in true grown-ish fashion, EVERYONE has opinions. You won't believe how fast the finale is approaching, pushing our characters into some massive changes—it's a bittersweet feeling as you see how far each character has grown. You'll ultimately be proud of the decisions they make, even if they make you scream in frustration while they work things out (that's just part of the experience). "Laugh Now, Cry Later" sets up the season finale for a heartbreaking but also heartwarming graduation from Cal U as our grown-ish crew finally say: Watch out, world, [we're] grown now…
grown-ish airs on Thursday on Freeform.
From Freeform:
Zoey and Aaron's relationship is put to the test when she has to decide between a new job opportunity or following Aaron on his new career adventure. Ana is unsure about what to do before starting law school and leans on an old love for advice. Doug's feelings for Jazz grow.
—
Life & Beth
Season 1
Fri Mar 18
On Hulu
Life & Beth comes to Hulu on Friday.
From Hulu:
Beth's life would look pretty great on paper. Impressive to everyone she grew up with. She makes a good living as a wine distributor. She's in a long term relationship with a successful guy and lives in Manhattan. When a sudden incident forces Beth to engage with her past her life changes forever. Through flashbacks to her teen self, Beth starts to learn how she became who she is and who she wants to become. We'll go on her journey towards building a bigger, bolder and more authentic life. Learning to express herself and living in an intentional way. A trip down memory lane is a strong source of trauma, comedy and moving forward.
—
Is it Cake?
Season 1
Fri Mar 18
On Netflix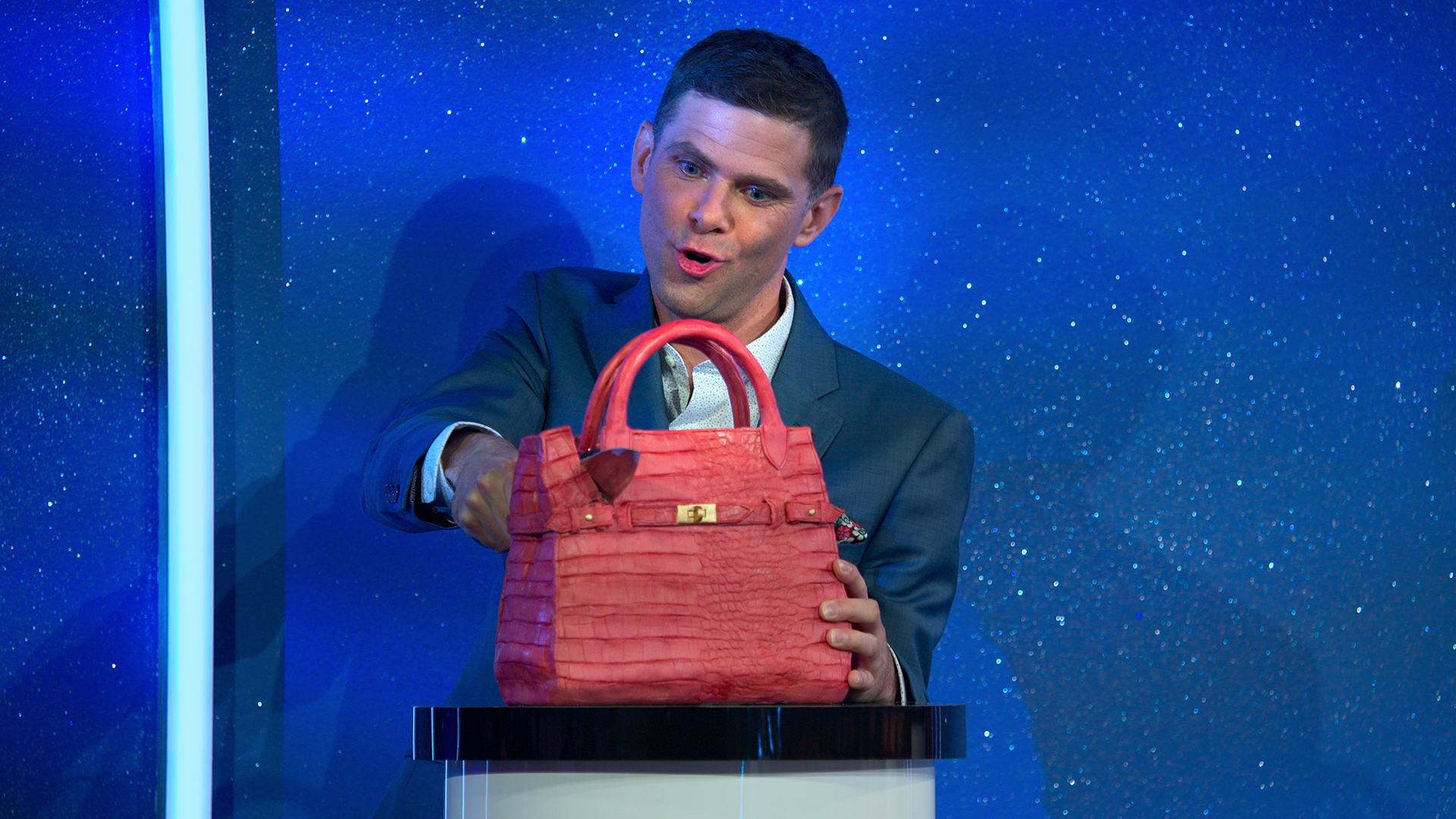 If you're thinking: Did this need to be a whole TV show? Then you're on the money—Netflix is scraping the barrel of ideas on this one. What was once a meme back in the early days of the pandemic has now become a show called Is it Cake? where bakers compete to create sweet replicas of everyday items in order to fool everyone else. When sat side-by-side, it's often impossible to tell the cakes and their real counterparts apart—so you basically get to see TikToks unfold in real time. Once the judges have made their decisions on which version is cake, then comes the reveal: Host Mikey Day takes his (literal) sword to whichever option the judges think is cake…and chaos ensues. Yup, it's fun and some of the creations are insanely good…but it's probably worth skipping through to get to each reveal faster (or, y'know, just go on social media instead).
Watch Is it Cake? on Netflix on Friday.
From Netflix:
Deception is the name of the game for the world's most talented bakers who will compete to create hyper-realistic cakes that look exactly like everyday objects – with cash on the line. But are they good enough to deceive a panel of celebrity judges… and you? You'll be asking yourself 'is it real?' Or…Is It Cake?"
–
Human Resources
Season 1
Fri Mar 18
On Netflix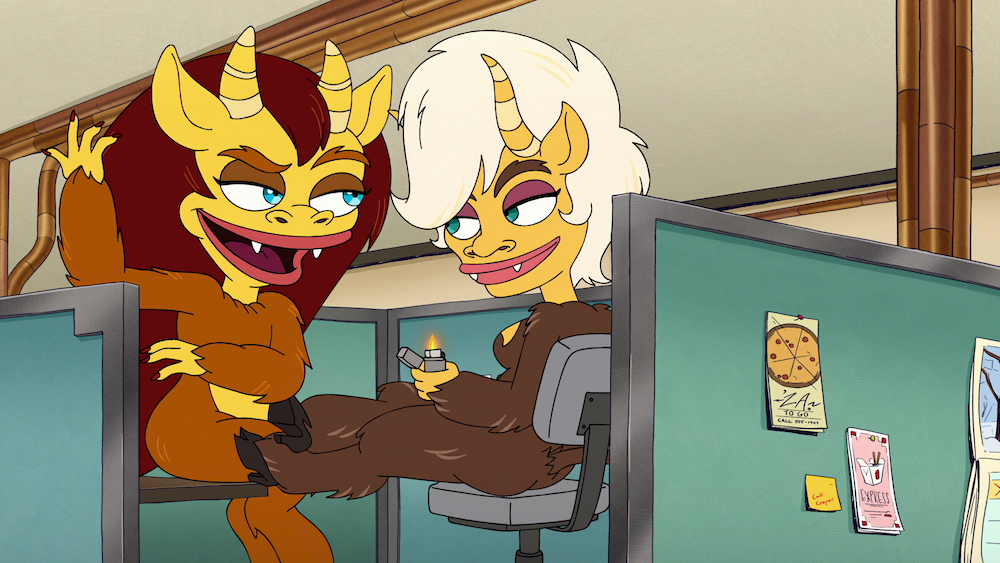 If you're missing your Big Mouth fix, Netflix is serving up some more monstrous hormones with a side of raunch dressing in their new spinoff Human Resources. In this series, the creatures take the central focus, working in an office together to essentially come up with new ways to mortify their humans. This change in setup and setting means we get more depth to the creatures and plenty of time for wisdom among the x-rated humor—with stellar comedic timing from the likes of Nick Kroll, Maya Rudolph, Keke Palmer, and Randall Park among the star-studded voice cast. Human Resources is a definitely NSFW workplace comedy that feels like Inside Out hit puberty and got an 18+ rating slapped on both cheeks. Yup, this show is even more adult than Big Mouth and expands its horizons with problems from every kind of emotion. Coupled with the new format, it gives this franchise a fresh twist while still keeping all the elements that made you love it (and cringe over it) in the first place.
Human Resources hits Netflix on Friday.
From Netflix:
From the inventive minds that brought us the award winning adult animation favorite Big Mouth comes the even edgier and adult-ier Human Resources. The spin-off pulls back the curtain on the daily lives of the creatures – Hormone Monsters, Depression Kitties, Shame Wizards and many more – that help humans journey through every aspect of life from puberty to parenthood to the twilight years. It quickly becomes clear that though the protagonists are creatures, they have a lot of humanity themselves. Featuring an all-star voice cast— including Nick Kroll, Maya Rudolph and David Thewlis reprising their Big Mouth roles as well as Aidy Bryant, Brandon Kyle Goodman, Keke Palmer, and Randall Park among others — Human Resources is not your normal day at the office. The series is co-created and executive produced by Kelly Galuska, Nick Kroll, Andrew Goldberg, Jennifer Flackett and Mark Levin.
–
Cheaper by the Dozen
Fri Mar 18
On Disney+
Watch Cheaper by the Dozen on Disney+ on Friday.
From Disney:
A Disney+ Original movie, "Cheaper by the Dozen" is a fresh take on the 2003 hit family comedy. It is the story of the raucous exploits of a blended family of 12, the Bakers, as they navigate a hectic home life while simultaneously managing their family business.
—
Killing Eve
"It's Agony and I'm Ravenous" – Season 4, Episode 4
Sun Mar 20 – 8PM
On BBC America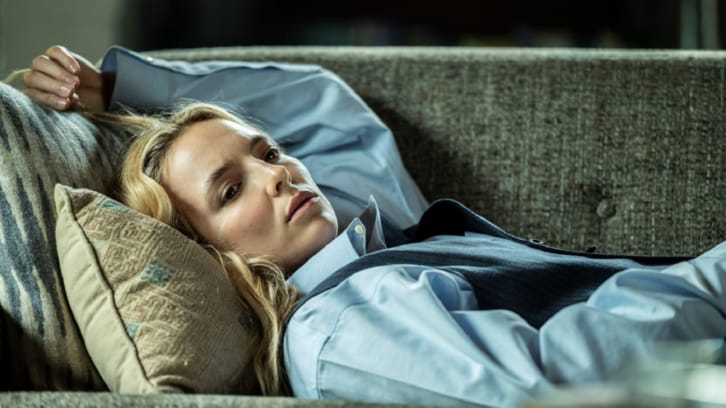 Villanelle (Jodie Comer) is in a tight spot…until she's offered an unexpected way out. We all know the old Villanelle would offer up her services to the highest bidder but she's grown a lot over the past few seasons and with that comes…a change of heart, perhaps. Or perhaps a change of motivation. Meanwhile, Eve (Sandra Oh), with the help of her always eager yet charming friend Yusuf (Robert Gilbert), gets closer in her search for The Twelve. Watching her play detective—without the pesky rules of the law getting in the way—is enthralling. The choices she makes put her in ever-growing danger…and that might be exactly what she craves. Carolyn (Fiona Shaw) heads to Cuba to do some detective work of her own, leading to some stunning action sequences set against an idyllic backdrop. We get to see her loosen up in the sun but she still manages to hold all her cards to her chest. What is she trying to achieve, really? And Konstantin (Kim Bodnia) tries to train Pam (Anjana Vasan), challenging her to rise to the next level. All of the women in Killing Eve are like coiled springs, just waiting for the chance to snap and lash out. And woe betide anyone who underestimates them (you'll need a glass of wine to enjoy by the fire of their rage).
Killing Eve airs on BBC America on Sunday.
From BBC America:
Eve (Sandra Oh) struggles to identify her lead in The Twelve, until she has a breakthrough. Villanelle (Jodie Comer) gets her mojo back – she decides to be good by embracing what she's good at – killing! A Twelve torture victim leads Carolyn (Fiona Shaw) to Cuba where she discovers an old acquaintance and decides to go rogue.