This week: Star Trek: Picard, grown-ish, The Dropout, Pieces of Her, Making Fun, Killing Eve, Outlander
Star Trek: Picard
Season 2 premiere
Thurs Mar 3
On Paramount+
Star Trek: Picard returns to Paramount+ on Thursday.
From Rotten Tomatoes:
STAR TREK: PICARD features Sir Patrick Stewart reprising his iconic role as Jean-Luc Picard, which he played for seven seasons on "Star Trek: The Next Generation." In Season 2 Jean-Luc Picard must go back in time to heal the future.
–
grown-ish
"Can't Let You Go" – Season 4, Episode 15
Thurs Mar 3 – 10PM
On Freeform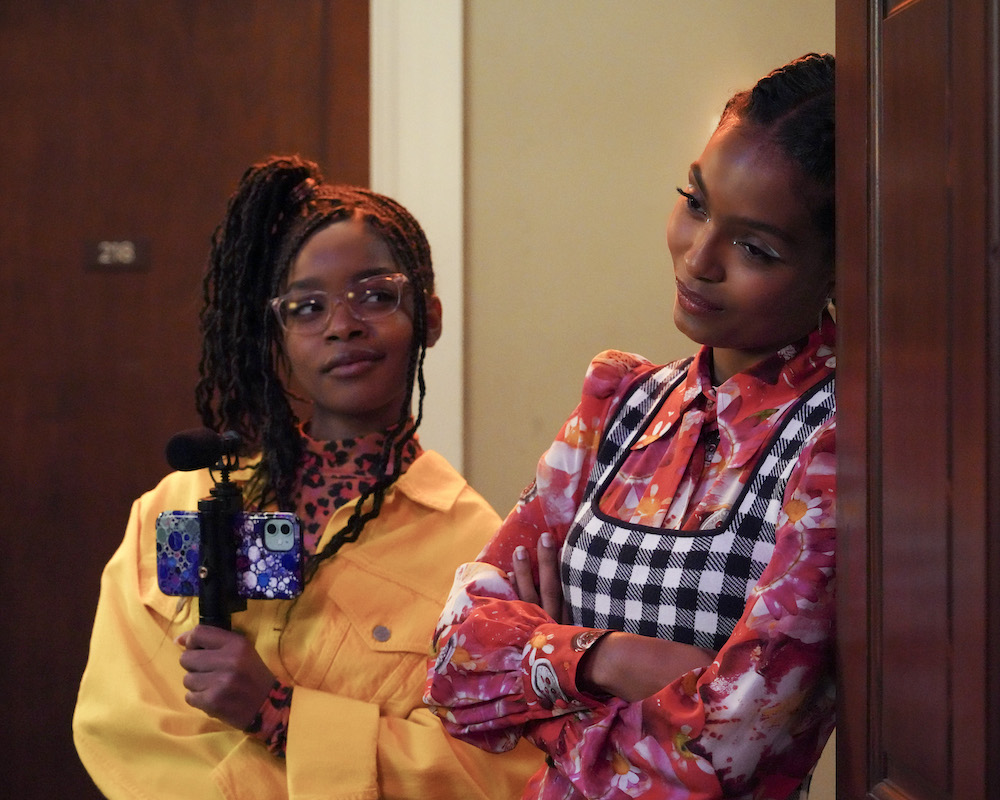 Things just got awkward for Zoey (Yara Shahidi) and Luca (Luka Sabbat)…which naturally means Zoey is doing anything she can to avoid dealing with it. When Jack (Miles Brown) and Diane (Marsai Martin) come to visit, they don't cut Zoey any slack and force her to face the truth. The love triangle between Zoey, Luca, and Aaron (Trevor Jackson) takes an interesting turn, especially when Jack starts asking Aaron all the right questions. Not to mention Diane sliding into Aaron's DMs (she is relentless, y'all). "Can't Let You Go" is a fun episode that bursts the grown-ish crew's bubble, bringing in family members who know them well enough to ask: Why are you like this? And you'll be giggling the whole time—'cause no one knows how to push your buttons quite like family.
grown-ish airs on Thursday on Freeform.
From Freeform:
Jack and Diane come visit Zoey on campus for a school project. Meanwhile, Zoey and Luca try to figure out their working relationship. Tensions rise between Kiela and Doug.
—
The Dropout
Series premiere
Thurs Mar 3
On Hulu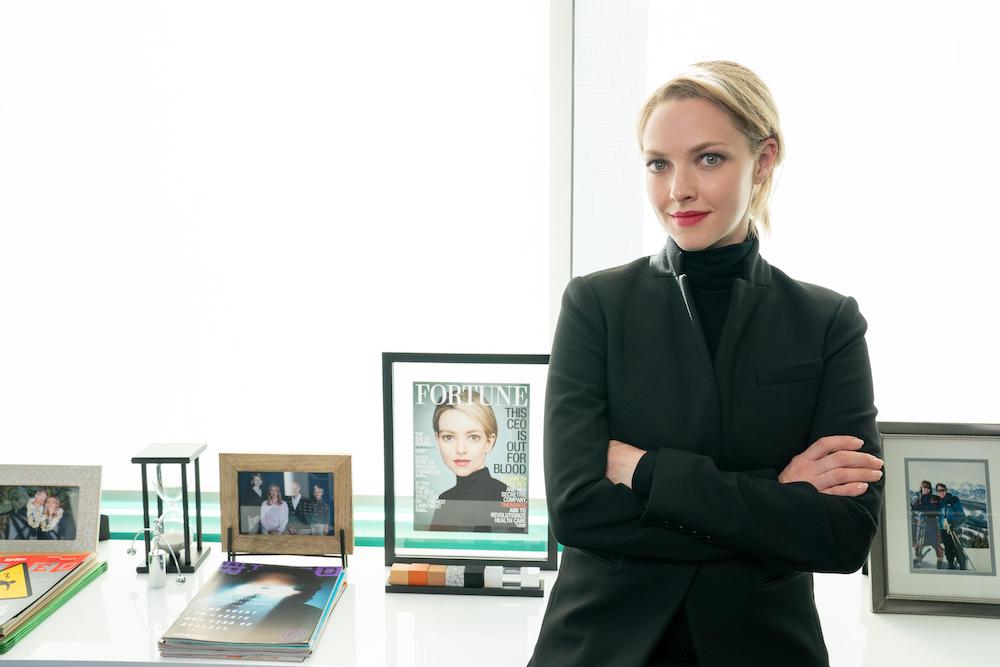 If you burned your way through Inventing Anna and need a new series to fill the schadenfreude in your heart, put Hulu's The Dropout at the top of your must-watch list. Amanda Seyfried steps into the shoes of Elizabeth Holmes, the world's youngest self-made woman billionaire. Her company Theranos created a product that allows users to test their blood from home with just a finger prick. She was set to revolutionize healthcare…but Holmes was misleading investors and consumers and the fallout was huge. But before we get there, The Dropout details her rise from a Stanford attendee who drops out to pursue this brilliant idea. You see the race to make a prototype to secure investors, to convince the rich and influential to get on board, to disrupt the antiquated healthcare industry. You see Holmes' dream to take control of her own healthcare, to level the playing field in an overpriced industry, and to make people's lives better. In the beginning. So where does it all go wrong? At what point does she lose sight of her goal—and how do the ends justify the means?
The Dropout explores the rise and fall of a powerful and fascinating woman. Seyfried is excellent in this role, you won't be able to stop watching—and rooting for—her to reach new heights. It offers great insight into the world of research and the struggles scientists and creators face just to get the funding they need—and how, often, good ideas can be squashed just due to money. It also shows how the capitalist system can turn anyone from a kid with dreams into an entrepreneur set on taking power. And that's electrifying to watch.
Stream The Dropout on Hulu on Thursday.
From Hulu:
Money. Romance. Tragedy. Deception. Hulu's limited series "The Dropout," the story of Elizabeth Holmes (Amanda Seyfried) and Theranos is an unbelievable tale of ambition and fame gone terribly wrong. How did the world's youngest self-made female billionaire lose it all in the blink of an eye?
—
Pieces of Her
Season 1
Fri Mar 4
On Netflix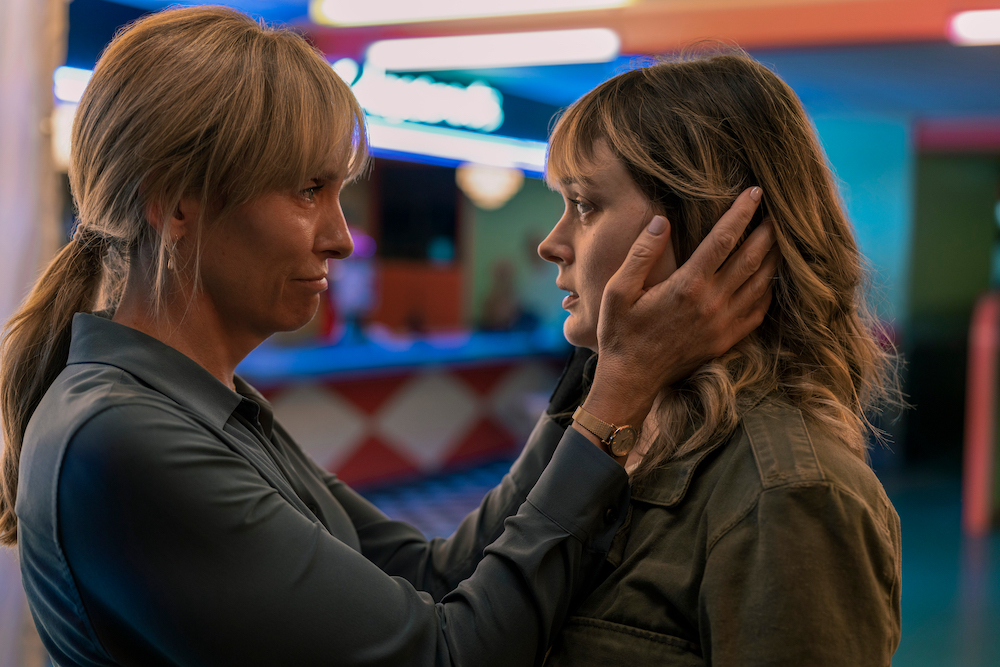 Andy (Bella Heathcote) is a 30-year-old 911 dispatcher who moved back to her hometown to take care of her mother Laura (Toni Collette). One day, while the pair are eating lunch at a restaurant, a man starts shooting and Laura takes matters into her own hands in order to protect her daughter. This seemingly random act of violence sets Andy on a path towards discovering who her mother really is and what she's become tangled up in. The two women may be connected by blood but Andy quickly realizes there is so much she doesn't know about her family…or about what she's capable of. Based on the 2018 novel of the same name by Karin Slaughter, Pieces of Her is a gripping thriller that asks the question: Do you ever truly know someone? Toni Collette is her usual excellent self, making you lean into the story from the get-go. And Bella Heathcote is a great counterpart as Andy, her frantic but determined desperation to figure out what's going on balances her mom's ruthless and collected approach. You'll soon be sucked in as each episode feeds you just enough to keep you hooked while raising even more questions. 
Watch Pieces of Her on Netflix on Friday.
From Netflix:
In a sleepy Georgia town, a random act of violence sets off an unexpected chain of events for 30-year-old Andy Oliver and her mother Laura. Desperate for answers, Andy embarks on a dangerous journey across America, drawing her towards the dark, hidden heart of her family.
–
Making Fun
Season 1
Fri Mar 4
On Netflix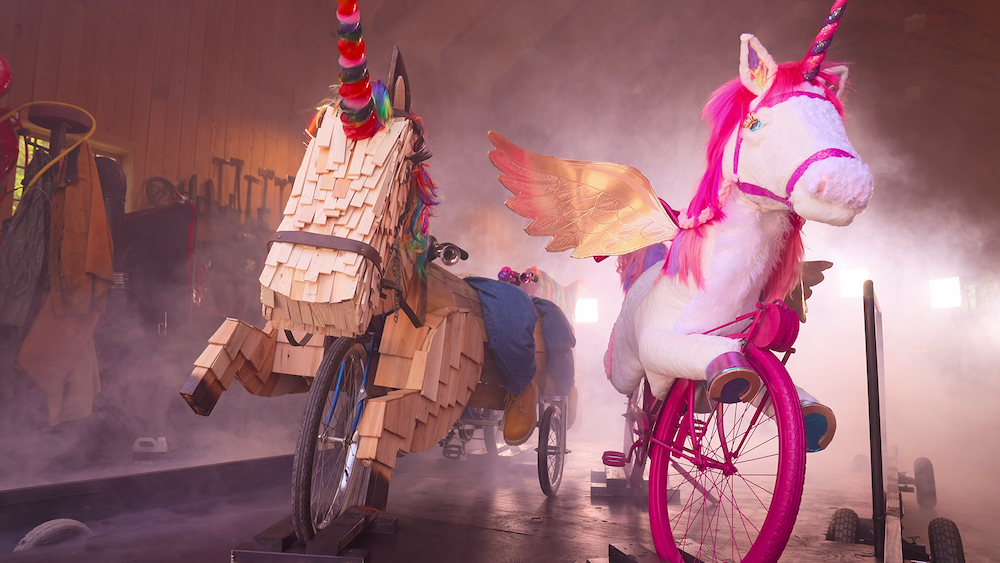 Jimmy DiResta isn't a fan of kids…but he's a wiz at making kids' toys. So he & his team of skilled creators are asking for ideas from out of the mouths of babes…and then attempting to make those brainwaves a reality. From bicycle-riding unicorns to a taco-spitting t-rex, there's no end to the kids' imaginations and Jimmy's team embrace the childhood fun in every way. The resulting toys are both hilarious and amazingly creative. Making Fun is exactly that: Fun with a capital F. So get ready to giggle like a lil kid, all while wishing you had these toys to play with.
Stream Making Fun on Netflix on Friday.
From Netflix:
A group of skilled makers and longtime buddies – led by Jimmy DiResta – turn kids ideas for impossible builds into reality. If you've got wood, need wood, or want an original, handcrafted, custom design of any kind, they're the guys for the job.
–
Killing Eve
"Don't Get Eaten" – Season 4, Episode 2
Sun Mar 6 – 8PM
On BBC America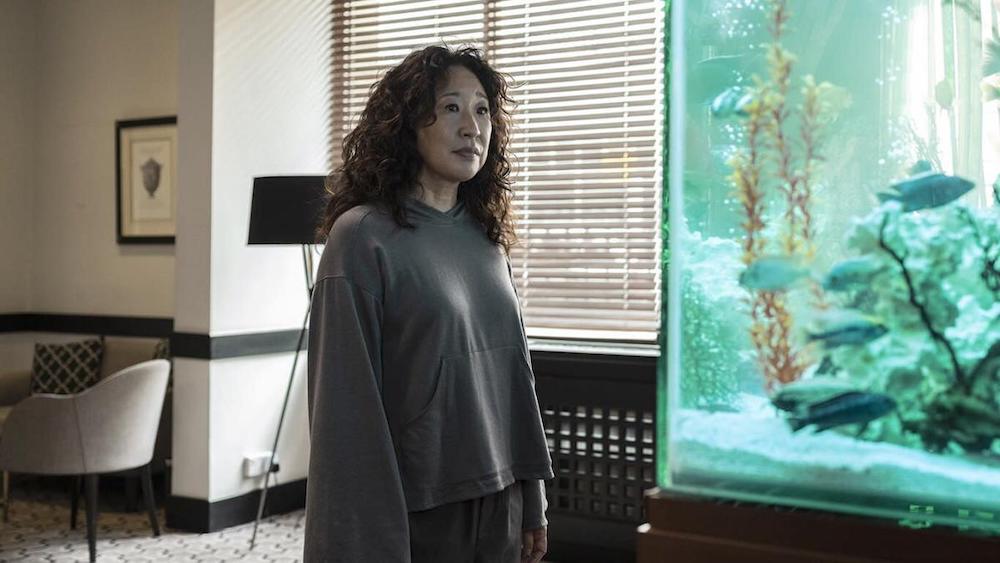 What is Eve up to? Her quest for revenge is getting dangerous (although she sure does look good playing the femme fatale type). When she gets a new lead on The Twelve, Eve (Sandra Oh) heads to Paris but gets more than she bargained for. Meanwhile, Villanelle's (Jodie Comer) quest to become a good person takes her on a journey through self love of the religious kind…and we all know what happens when she becomes a little too self-indulgent. Gosh, this episode is ridiculous but Jodie Comer has a ball in each scene. Both Villanelle and Eve are consistently underestimated and it's starting to wear on them—it's only a matter of time before they snap. And you'll be cheering them on every step of the way.
Killing Eve airs on BBC America on Sunday.
From BBC America:
Eve (Sandra Oh) locates Helene (Camille Cottin) who may be useful in her revenge mission against The Twelve. Villanelle's (Jodie Comer) quest for change goes awry — she will need help if she's going to succeed. Carolyn (Fiona Shaw) is pushed aside by MI6 so is forced to seek cooperation elsewhere — she needs to find out who ordered Kenny's hit.
–
Outlander
Season 6 premiere
Sun Mar 6 – 9PM
On Starz
Outlander returns to Starz on Sunday.
From Starz:
They have weathered tyranny and treachery, but a new danger awaits.