This week: This Is Us, Chicago Med, My Hero Academia: Heroes Rising, It's Personal with Amy Hoggart, I Am Not Okay with This, Grown-ish, The Bold Type, Altered Carbon, Queen Sono, Doctor Who
This Is Us
"Clouds" – Season 4, Episode 15
Tues Feb 25 – 9PM
On NBC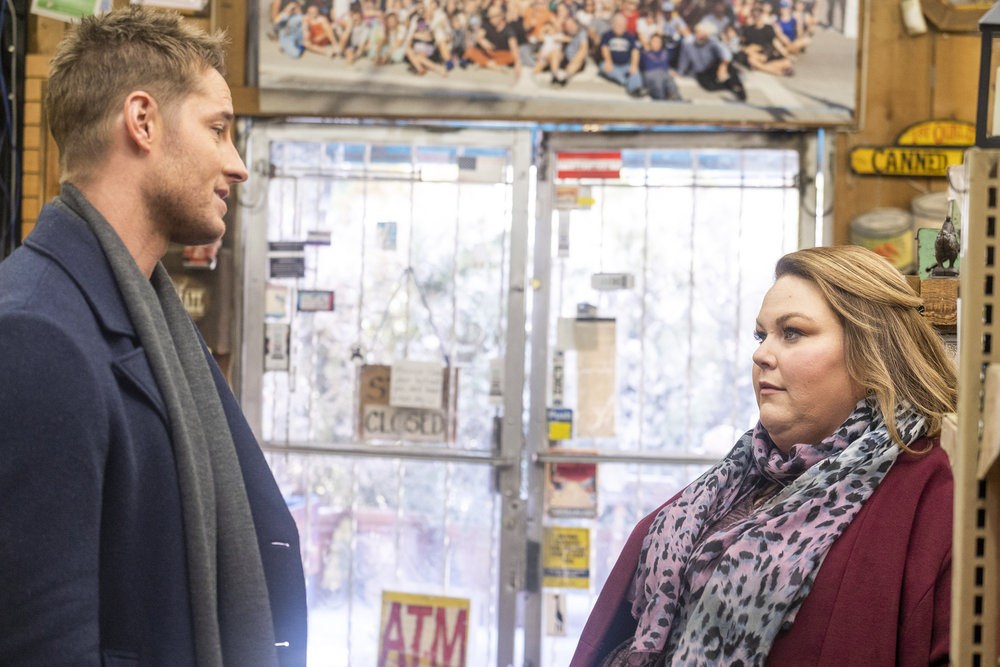 It's okay to not be okay and it's also okay to get help if you need it. Randall (Sterling K. Brown) is leading the way in the new episode of This Is Us. When he sits down with his new therapist, she asks him: "So what brings you here?" Randall answers: "If it wasn't for me, this whole family would have fallen apart." That's a bold statement to make and one that he's been carrying with him for so long—just to hear him say it out loud will make you feel relieved. But then she responds with, "Would they?" It's a simple yet effective question that therapists often ask patients with anxiety. How can you know what would have happened if you had acted differently? You can't—and that's a concept Randall is trying to come to terms with. It's not going to be easy for him but going to therapy is a huge step. We applaud This Is Us for showing all the different sides to mental health, including the long journey it takes to deal with it.
This Is Us airs tonight on NBC.
From NBC:
Kevin spends the day with Rebecca. Toby makes a grand gesture. The Big Three get their report cards.
—
Chicago Med
"I Will Do No Harm" – Season 5, Episode 15
Wed Feb 26 – 8PM
On NBC
Chicago Med airs every Wednesday on NBC.
From NBC:
Dr. Charles and Dr. Manning treat a patient who is fully invested in pretending to be someone other than himself. Noah begins to doubt his abilities as a doctor. Dr. Marcel and Dr. Choi are faced with a tough ethical decision. Dr. Halstead puts his faith in an addict.
—
My Hero Academia: Heroes Rising
In theaters Wed Feb 26
Via Funimation
Stay tuned for our review!
Go see My Hero Academia: Heroes Rising in theaters on Wednesday.
From Funimation:
Class 1-A visits Nabu Island where they finally get to do real hero work. The place is so peaceful that it's more like a vacation … until they're attacked by a villain with an eerily familiar Quirk! Now, Deku and his friends are the island's only hope.
—
It's Personal with Amy Hoggart
Series premiere
Wed Feb 26 – 10PM
On TruTV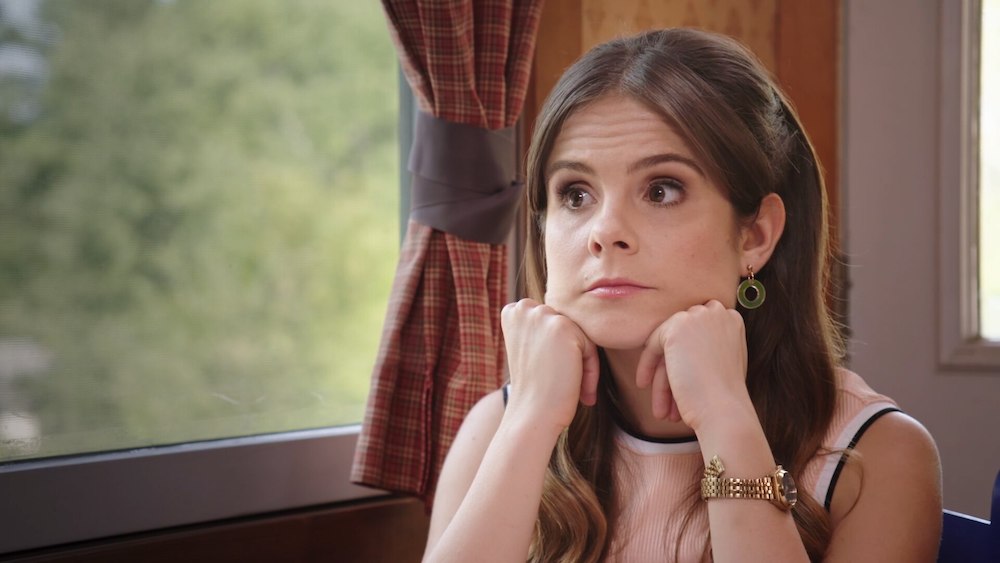 We're really not sure about this show and its goal. Host Amy Hoggart tries to tackle issues facing people everyday but she does it in a way that's half helpful, half mockumentary-style. It's like watching a fast-forward therapy session but there seems to be a surface understanding of the steps it takes to deal with mental illness and deep-rooted insecurities. That's mixed in with jokes at the expense of the person dealing with those issues. Yup. If there was more work done with Hoggart's clients behind the scenes, we aren't really told about it aside from a quick disclaimer at the start of each episode. The descriptions of what's happening don't help, either, they're delivered with a dry wit that comes off as insensitive. If the show is trying to make fun of self-help gurus, it manages to do that but only because it makes fun of mental illness and serious issues as a whole. Maybe the show will resonate with some people who have dealt with mental illness but that's a big "if"—instead we'd warn you that It's Personal with Amy Hoggart might miss the mark completely for you.
It's Personal with Amy Hoggart debuts on TruTV on Wednesday.
From TruTV:
The new series, featuring under-qualified and over-confident Brit Amy Hoggart, seeks to make Americans feel better by attacking issues that make their lives – and Amy's – harder. It's Personal with Amy Hoggart, executive produced by Samantha Bee, is part of truTV's line-up that's bold and fresh, showcasing audacious content with relatable characters and laugh-out-loud moments.
—
I am Not Okay with This
Season 1
Wed Feb 26
On Netflix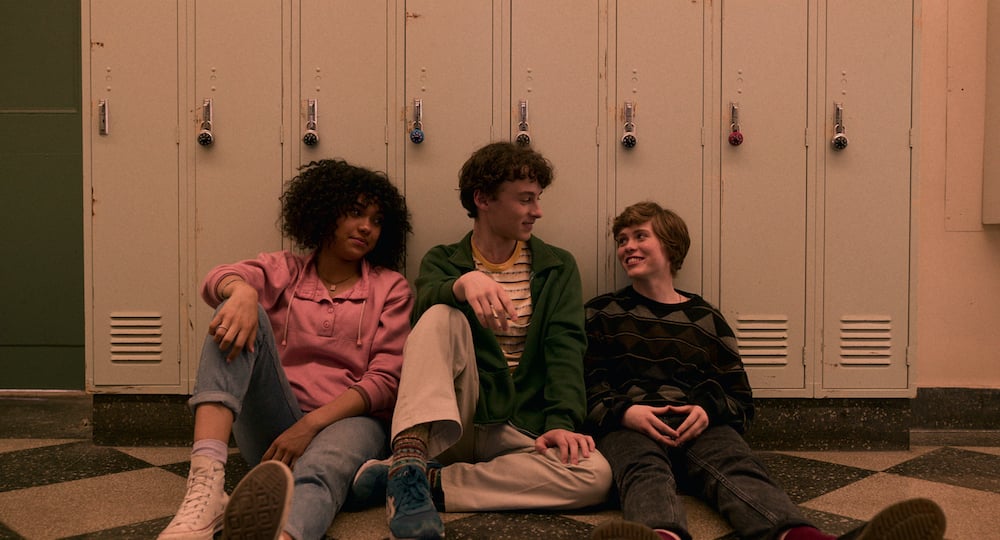 High school can be tough. Your hormones are going crazy, you may not be growing up at the same rate as your friends, there are crushes and mean girls and jerk jocks to navigate (not to mention peer pressure). High school is especially hard for Sydney (Sophia Lillis) who just lost her dad and doesn't know how to deal with it. Her teachers give her projects and diaries to work through her feelings, while her best friend Dina (Sofia Bryant) cracks jokes constantly to make her forget. But when those moments of pain and anger and confusion strike, weird things start to happen—lightning strikes, walls crack, noses bleed. But those totally aren't caused by Sydney's mind, right? That's not possible. Until it is. 
I am Not Okay is a dizzy offbeat teenage drama that's surprisingly charming. Sophia Lillis plays Sydney's downward spiral well, stuck between that kid who bottles up too much and the one screaming loud enough for the whole world to hear. The overwhelming bursts of energy are also a powerful metaphor for sensory overload, anxiety, and depression. Sometimes, when life gets too much, all you want to do is scream so that someone—anyone—will hear you. Even when the one person you want to hear your pain the most can't be reached. The way Sydney and her friends deal with her newfound powers—AKA the physical manifestation of her pain—is different from "superhero" shows you've seen before. Yet it's also completely in line with how you'd expect high schoolers to react, which makes I am Not Okay refreshing and wholly entertaining.
Watch I am Not Okay with This on Netflix on Wednesday.
From Netflix:
I Am Not Okay With This is an irreverent origin story that follows a teenage girl who's navigating the trials and tribulations of high school, all while dealing with the complexities of her family, her budding sexuality, and mysterious superpowers just beginning to awaken deep within her. From director/EP of The End of the F***ing World Jonathan Entwistle and the producers of Stranger Things comes a new series based on the Charles Forsman graphic novel.
—
Grown-ish
"Doin' the Most" – Season 3, Episode 7
Thurs Feb 27 – 8PM
On Freeform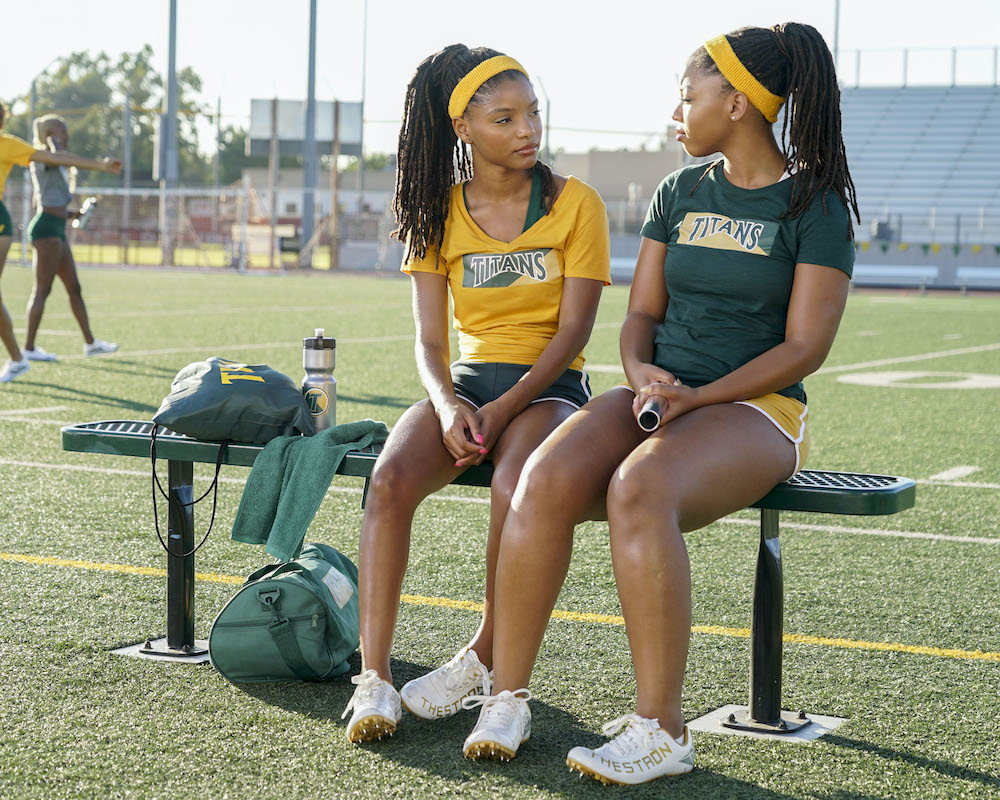 Finding balance in life is difficult and our Grown-ish crew are still figuring it out. Sky (Halle Bailey) has worked so hard to get back on track after her injury…but there's still one thing letting her down: Jazz (Chloe Bailey). Her sister is not taking their training seriously, choosing to hang out with Doug (Diggy Simmons) instead. You'll be cheering Sky on for standing up for herself, while understanding Jazz's struggle. Speaking of struggle, Zoey's (Yara Shahidi) schedule is tied up so she enlists the help of Luca (Luka Sabbat) for a Joey Bada$$ photoshoot (who would've thought they'd make it to this stage of friendship?). Meanwhile Ana (Francia Raisa) and her new politically-minded friend are making Aaron (Trevor Jackson) a teensy bit jealous. The crew all need to get their priorities straight and the struggle is all too real.
Grown-ish airs on Freeform every Thursday.
From Freeform:
Sky finally returns to the track, only to run into a new complication. Jazz struggles to balance track and her personal life. Zoey struggles to balance school and her new job as a fashion stylist and turns to an unexpected source for help. Meanwhile, things heat up for Ana and Javi as they attempt to keep things professional.
—
The Bold Type
"To Peg or Not to Peg" – Season 4, Episode 6
Thurs Feb 27 – 9PM
On Freeform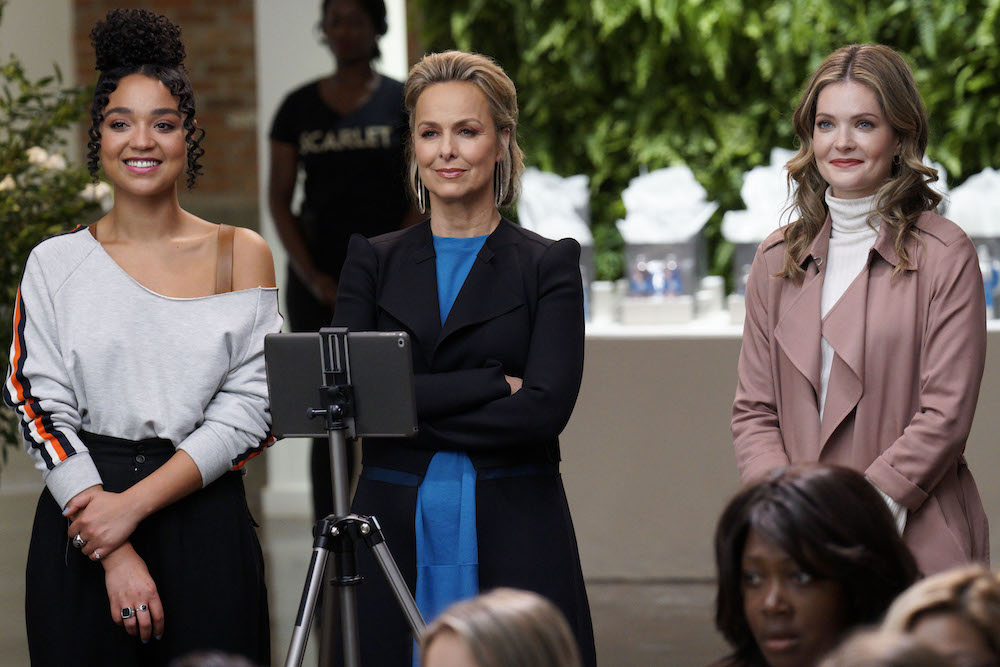 The Bold Type is all about wellness this week and that includes taking care of you…y'know…every part of you. Jane (Katie Stevens) covers a "wellness" spa and has an uncomfortable reaction to it. Kat (Aisha Dee) is soooo totally not dating a dude and she has a lot of fun exploring what that means for her. Sutton (Meghann Fahy) takes care of her career and her future family in one go by having lunch with Richard's (Sam Page) mom. The tension will make you roll your eyes with the truth. Our three girls try to deal with their problems separately but we all know they work best as a team. This opens up some conversations about female health that you don't see on screen very often and it is powerful. Meanwhile Alex (Matt Ward) has a definite meet-cute (emphasis on cute) with a new woman and her forwardness throws him off. Ooh, you'll love watching the power dynamic shift!
The Bold Type is on Freeform every Thursday.
From Freeform:
Fresh off a wild night with a new fling, Kat considers flipping the script on preconceived gender roles in the bedroom. Jane's tapped to speak at a wellness seminar, but the appearance of a sudden feminine health problem has her feeling like a fraud. Sutton tries to earn the respect of Richard's mother while finding sponsors for her Instagram, and Alex challenges his notions about masculinity while dating a high-powered woman.
—
Altered Carbon
Season 2
Thurs Feb 27
On Netflix
Altered Carbon returns to Netflix on Thursday.
From Netflix:
Altered Carbon is based on the groundbreaking cyberpunk novel by Richard K. Morgan. The world of Altered Carbon takes place over 300 years in the future. Society has been transformed by new technology: consciousness can be digitized; human bodies are interchangeable; death is no longer permanent. The upcoming season features a new mystery and mission, with new sleeves and new characters, while also examining the search for meaning and love when you live for centuries, and you must continue to live with what you have done in your past.
—
Queen Sono
Season 1
Fri Feb 28
On Netflix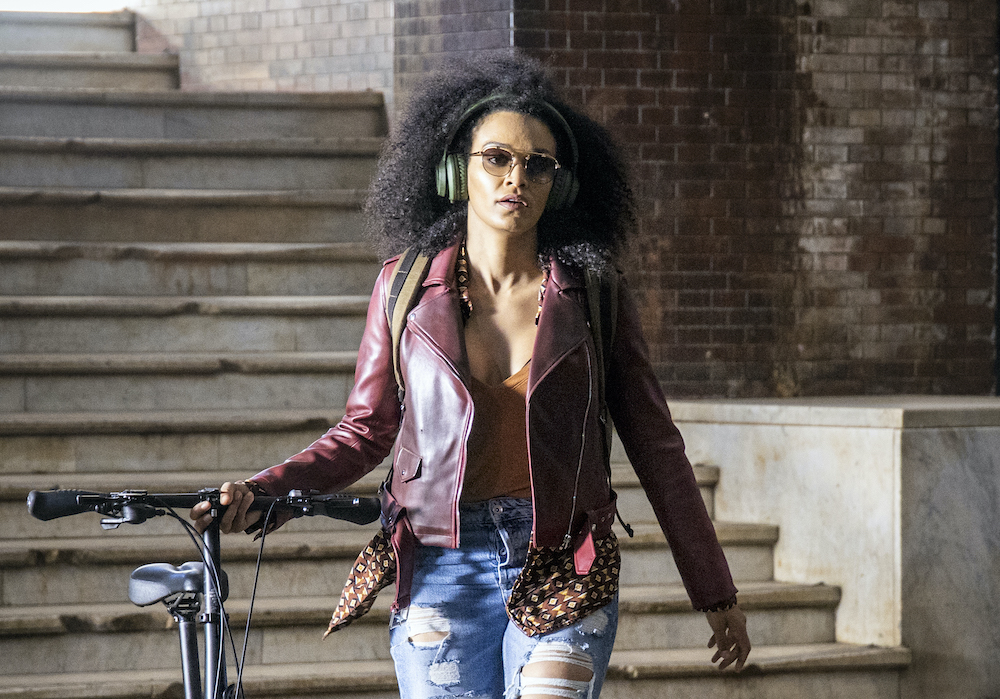 Get ready to cheer for Queen Sono. Netflix's first South African original series is beautifully shot and intricately detailed, following the life of a highly-skilled spy working to protect and better the lives of African citizens. It tells Queen Sono's (Pearl Thusi) story by dropping you right into her vibrant and action-fueled world, getting you hooked before drawing you in deeper as she unravels the mystery of her mother's death. The layers to this story make it more than your average spy series—Queen isn't a single-minded cold-blooded killer, she's multifaceted and flawed and brilliant. And the people around her are well-rounded too, even the ones who are downright despicable. Queen Sono will make you feel every motivation and emotion the players in this game put into action.
Stream Queen Sono on Friday, only on Netflix.
From Netflix:
The action-packed series follows Queen Sono, the highly trained top spy in a South African agency whose purpose is to better the lives of African citizens. While taking on her most dangerous mission yet, she must also face changing relationships in her personal life. 
—
Doctor Who
"The Timeless Children" – Season 12, Episode 10
Sun Mar 1 – 8PM
On BBC America
Doctor Who hits BBC America on Sunday.
From BBC America:
The Cybermen are on the march. The last remaining humans are hunted down. Lies are exposed, truths are revealed. And for the Doctor, nothing will ever be the same.