This week: Cat Burglar, grown-ish, Vikings: Valhalla, Killing Eve
Cat Burglar
Season 1
Tues Feb 22
On Netflix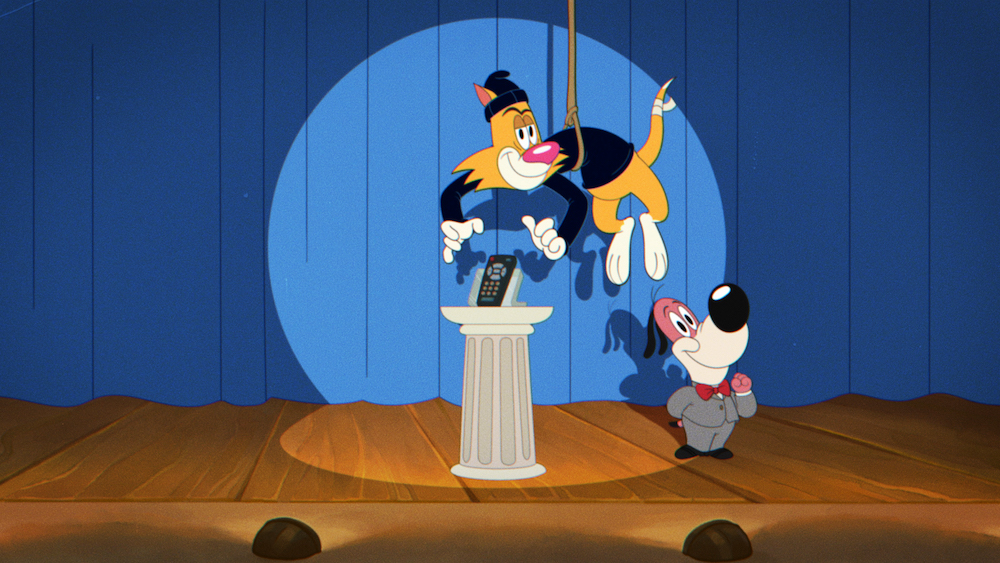 When you were a kid, did you ever wish you could take part in your fave cartoon characters' shenanigans? Yeah, that feeling is universal—and Netflix is about to make your childhood dreams come true with Cat Burglar. This interactive animated series follows Rowdy Cat on his mission to sneak past Peanut the Security Pup, break into the local museum, and pull off an extraordinary heist. And it's your job to get him there by answering simple (and often slightly ridiculous) trivia questions in order to help him overcome dangerous obstacles…or fail spectacularly. Rowdy only has three lives so you'd better answer fast & true 'cause the cartoon anvils and explosions are just itching to come out. Cat Burglar is wacky cartoon fun that embraces all the nostalgia of old school cartoons to get you glued to your TV screen like it's Saturday morning and you're six years old again. 
From Netflix:
Classic cartoon craziness meets interactive trivia quiz in CAT BURGLAR. This edgy, over-the-top, interactive, Tex Avery-inspired cartoon is from the creators of BLACK MIRROR. By answering witty trivia questions, viewers must help Rowdy Cat get one over on Peanut the Security Pup and break into a museum to steal some prized paintings. With an average runtime of fifteen minutes, and over an hour and a half of animation to choose from, viewers can play CAT BURGLAR multiple times and unlock previously unseen sequences of Rowdy trying to outsmart Peanut.
–
grown-ish
"The Revolution Will Not Be Televised" – Season 4, Episode 14
Thurs Feb 24 – 10PM
On Freeform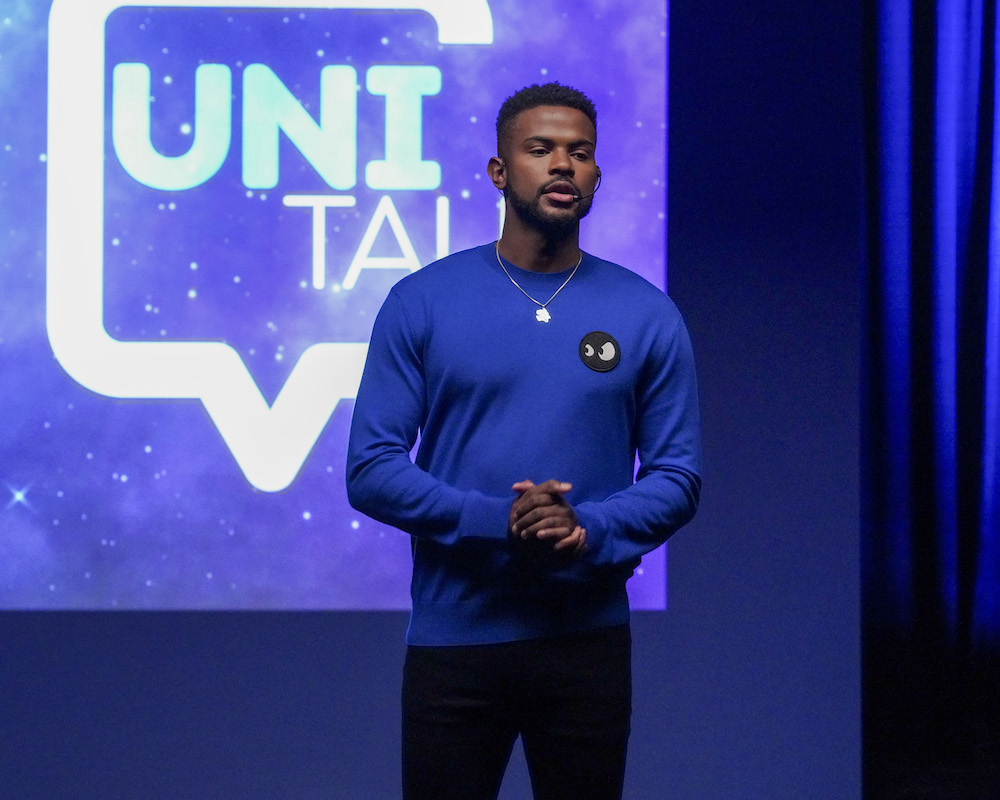 When Aaron (Trevor Jackson) is first selected to speak at a prestigious event, he's excited to bring his voice and experiences to a bigger audience. But he's soon challenged by Cal U to change his speech, leaving him with a decision to make. How he handles it will take you on an emotional journey and open up a tough but necessary dialogue. Speaking of challenges, Zoey (Yara Shahidi) and Luca (Luka Sabbat) are under a tight deadline to pull off a clothing line. Under the pressure, they make some…interesting decisions of their own. Don't you just love how grown-ish balances important conversations with a whole lot of messiness? Yup, we're here for it every time.
grown-ish airs on Thursday on Freeform.
From Freeform:
Tensions are high between Zoey and Luca as they rush to design a new line for Anti-Muse after a famous fashion collaborator wants to check it out. Aaron is asked to give a presentation on his Afro Salon but is put in a tough position when CalU asks him to make adjustments. Ana and Nomi explore local law schools and unexpectedly run into a friend.
—
Vikings: Valhalla
Season 1
Fri Feb 25
On Netflix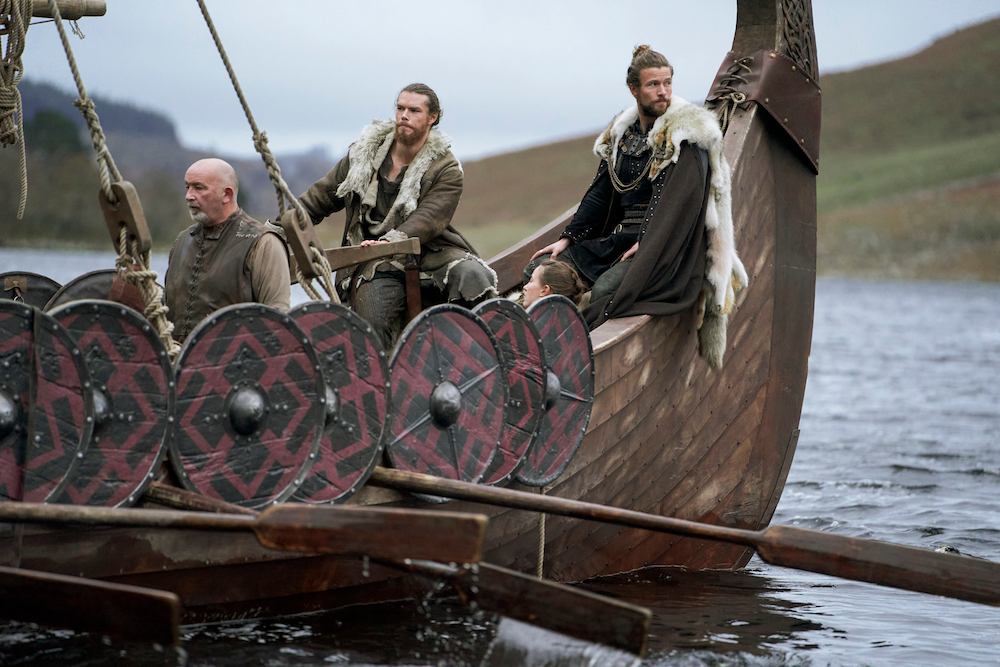 Vikings has found a new home on Netflix with Valhalla. The spinoff series is set a century after the original story, during an era when tensions between the Vikings and the English royals reach a thunderous breaking point. Valhalla follows the adventures of the legendary explorer Leif Eriksson (Sam Corlett) and his sister Freydis Eriksdotter (Frida Gustavsson) who defied all expectations and trail-blazed their way through the pages of history. The Vikings are out for blood, preparing to exact revenge on a country that has long betrayed them. And there is plenty of violence to go around—Vikings: Valhalla comes out swinging with swords and axes sharpened. But there is some in-fighting between Pagans and Christians, as well as disagreements over what makes a Viking warrior. When deals are made to fulfill oaths and settle scores, the show's tension becomes palpable. Vikings: Valhalla is well made with a compelling storyline that keeps you hooked. It'll fill the Game of Thrones-sized hole in your heart (and it doesn't need magic or dragons to keep you wanting more).
Vikings: Valhalla hits Netflix on Friday.
From Netflix:
Set over a thousand years ago in the early 11th century, VIKINGS: VALHALLA chronicles the heroic adventures of some of the most famous Vikings who ever lived — the legendary explorer Leif Eriksson (Sam Corlett), his fiery and headstrong sister Freydis Eriksdotter (Frida Gustavsson), and the ambitious Nordic prince Harald Sigurdsson (Leo Suter). As tensions between the Vikings and the English royals reach a bloody breaking point and as the Vikings themselves clash over their conflicting Christian and pagan beliefs, these three Vikings begin an epic journey that will take them across oceans and through battlefields, from Kattegat to England and beyond, as they fight for survival and glory.
—
Killing Eve
"Just Dunk Me" – Season 4 premiere
Sun Feb 27 – 8PM
On BBC America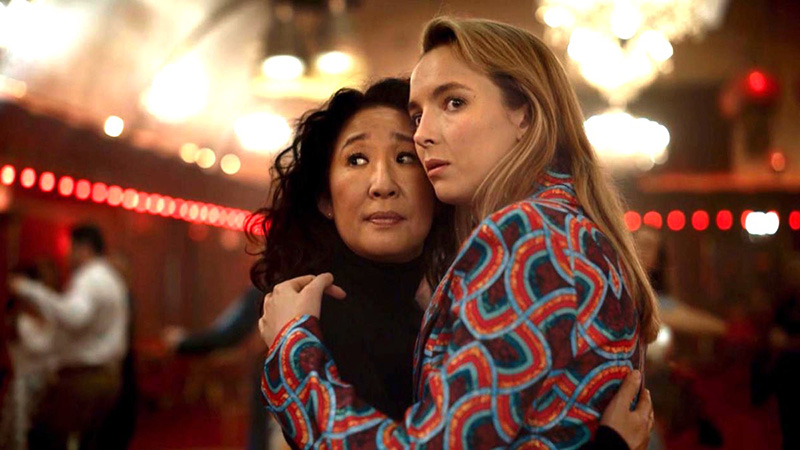 Damn, you'll have no idea how much you've missed Killing Eve 'til the opening scene smacks you in the face. (Yeah, okay, we'll admit we think about S3's bridge scene often. But we digress.) Everyone is spread out and living very different lives to when we last saw them. Eve (Sandra Oh) is out for revenge and she's learned more than a trick or two from Villanelle (Jodie Comer). In spite of this mission, she's still trying to move on. Villanelle is on a mission of her own, to prove to everyone—and by "everyone" we mean Eve—that she's more than a cold-blooded assassin. This new character she's playing feels like part of her latest game and you'll be waiting for her to decide playtime's over. Carolyn (Fiona Shaw) has some new digs and she's surprisingly chill, which is deeply unsettling to watch. Still, she hasn't forgotten what happened to Kenny. Their new lives can only last so long—how could they when the Twelve are still at large? Eve, Villanelle, and Carolyn are looking for answers in all the wrong places, which is destined to lead them back to one another, priming S4 for an explosive joyride.
Killing Eve returns to BBC America on Sunday.
From BBC America:
After the emotional climax of Season Three, Eve, Villanelle, and Carolyn are in very different places. Following Eve and Villanelle's exchange on the bridge, Eve is on a revenge mission whilst Villanelle has found a brand new community in an attempt to prove she's not a 'monster'. Having killed Paul, Carolyn goes to extraordinary lengths to continue to chase down The Twelve and the person that ordered Kenny's hit. This season follows our extraordinary women, each driven by passion, revenge, and obsession, building towards a messy, nuanced and totally glorious season finale.