This week: 9-1-1, Ginny & Georgia, Canine Intervention, Punky Brewster, grown-ish, The United States vs. Billie Holiday, Billie Eilish: The World's a Little Blurry
9-1-1
"Jinx" – Season 4, Episode 6
Mon Feb 22 – 8PM
On FOX
9-1-1 airs on FOX every Monday.
From Rotten Tomatoes:
The 118 believes their fabled firehouse superstition has come true when they have the day from hell with a never-ending series of bizarre emergency calls – Athena is in hot pursuit of a 118 firetruck; a man who duct-taped himself to freeway billboard, a garage full of fireworks and a restaurant manager destroying his own business. Meanwhile, Eddie feels a spark with Christopher's former teacher, but admits to Bobby he may not be ready to move on in his personal life just yet.
—
Ginny & Georgia
Season 1
Wed Feb 24
On Netflix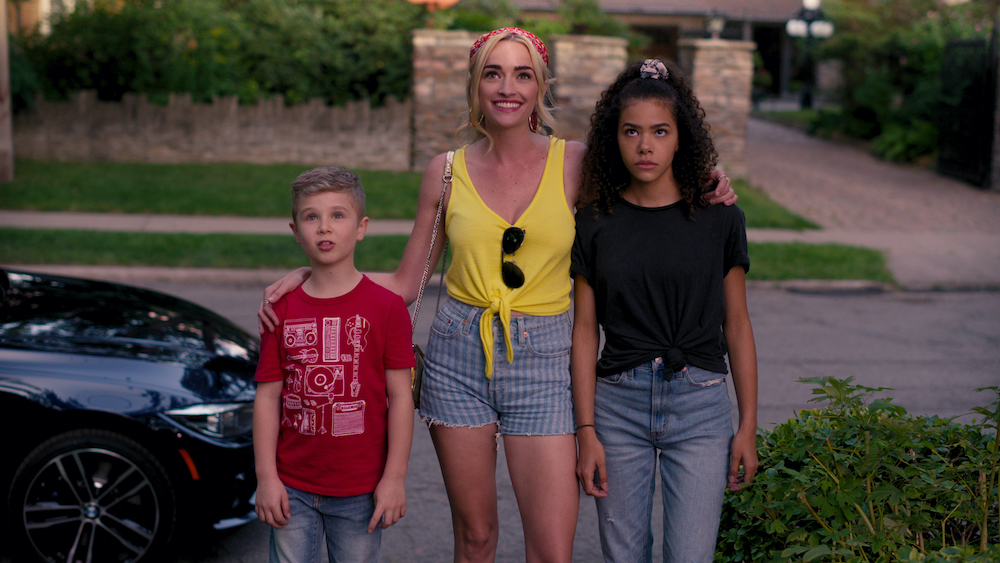 Photo courtesy of Netflix © 2020
It's the Gilmore Girls…with bigger boobs! Okay, Ginny & Georgia has the family dynamics of Gilmore Girls but with a lot more mystery and far less whimsy (but not in a bad way). Georgia (Brianne Howey) is a young mom who had a hard time growing up but has everything figured out now—at least, everything she can get away with with a flashy smile. Ever since she ran away from home and got pregnant at 15, she's bounced around a lot and never settled, on the run from her past. Now Georgia is trying suburban life, moving to Massachusetts to become the youngest hottest member of the PTA team. Ginny (Antonia Gentry) is her teenage daughter who's trying her hardest to be the opposite of her mom—she's bookish, pretty shy (but pretty strong), and extremely embarrassed of Georgia. And that spells trouble.
Ginny & Georgia is a fun fresh take on teen drama mixed with suburban Desperate Housewives vibes. There are definitely dark secrets keeping these two from getting close to those around them—and to each other—and those tough revelations are handled with care and depth by the writers. In spite of all the challenges thrown their way, Ginny & Georgia's bond is strong and they're far smarter than the town writes them off to be. Even when they mess up, they fight their way back out. That's part of what makes them so charming—you'll root for them, you'll cry with them, and you'll feel the sharp growing pains of what it's like to be figuring it all out as you go along.
Watch Ginny & Georgia on Netflix on Wednesday.
From Netflix:
Angsty and awkward fifteen year old Ginny Miller often feels more mature than her thirty year old mother, the irresistible and dynamic Georgia Miller. After years on the run, Georgia desperately wants to put down roots in picturesque New England and give her family something they've never had… a normal life. But it's not all carpool and Kombucha as Georgia's past threatens her and her family's new way of life… and Georgia will do anything to protect her family.
—
Canine Intervention
Season 1
Wed Feb 24
On Netflix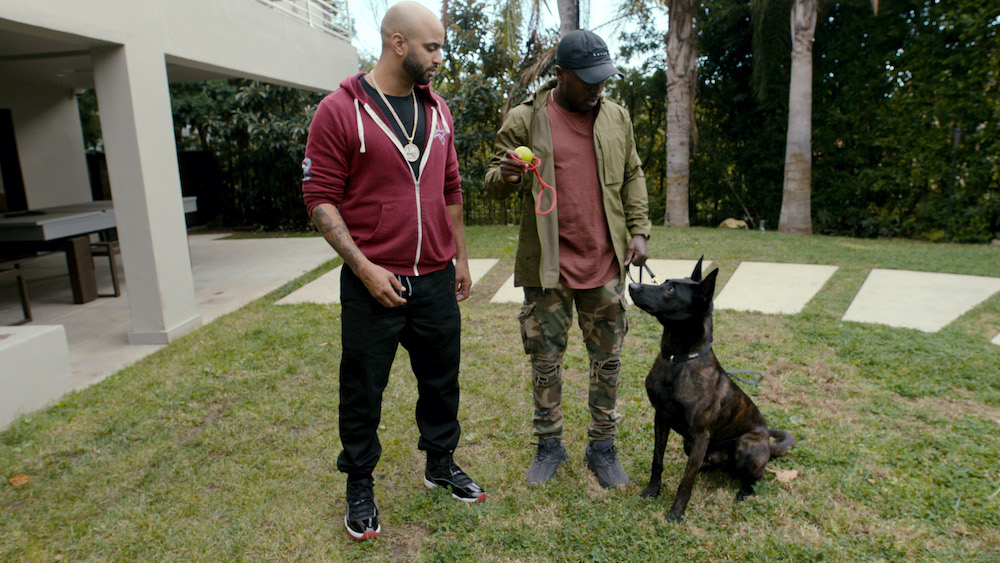 Photo courtesy of Netflix © 2021
Dog lovers, this one's for you. If you're a firm believer that no healthy dog should be put down, Canine Intervention is going to reaffirm your beliefs. Oakland dog trainer Jas Leverette is an expert at helping dogs overcome aggressive behavioral issues or past trauma before they get taken away or put down. Applying his own experiences not only as a trainer but as a Black man growing up in the streets, he uses stories from his past to apply to the households asking him for help. He knows what it's like to be written off without the ability of redemption just because of the way he looks. He also knows what it's like to lose a dog because of an attack—and to be judged because of that one incident. So Leverette works with the owners and the dogs to make sure they form healthy bonds—because human-dog relationships work both ways. The stories Leverette tells add an even more depth to Canine Intervention and make for a fascinating watch. Plus, you're bound to pick up on a few trainer tips for your own fluffy friends!
Canine Intervention comes to Netflix on Wednesday.
From Netflix:
Canine Intervention follows renowned Oakland dog trainer, Jas Leverette, as he runs Cali K9, one of the top dog training facilities in California. Using his unique training methods and techniques, each episode will feature Jas as he works with a variety of dogs and their owners to fix their obedience and behavior issues. Jas works with all breeds, he's never turned a dog away, and he can correct even the most extreme behavior issues.
—
Punky Brewster
Series premiere
Thurs Feb 25
On Peacock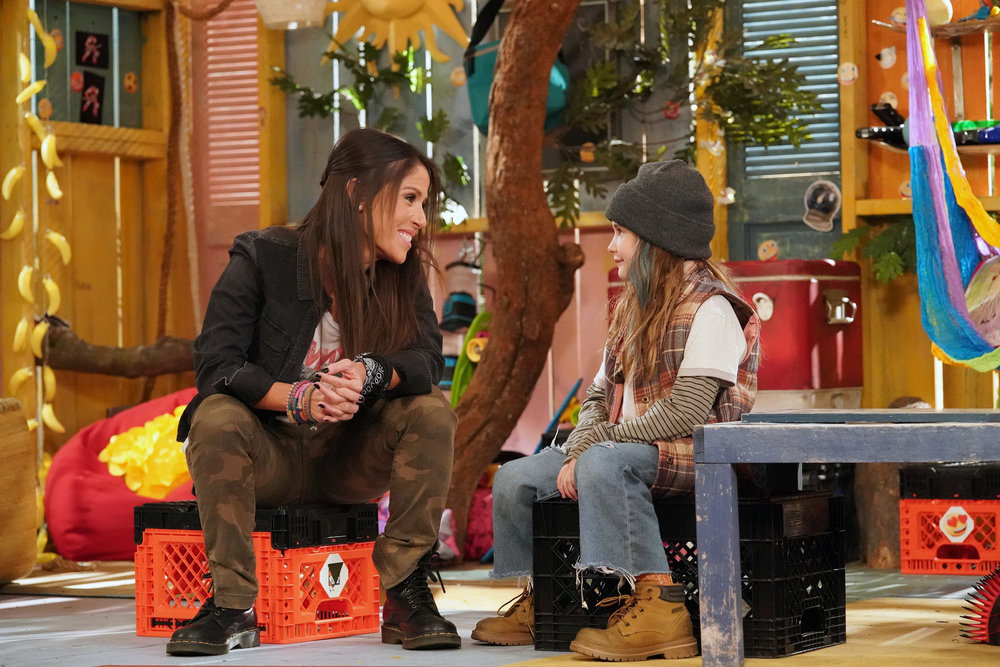 Photo by: Evans Vestal Ward/Peacock
Punky Brewster is back—and she's all grown up! Punky (Soleil Moon Frye) is now a newly-divorced mom of three who works hard to take care of her kids, co-parenting with her ex-husband (Freddie Prinze Jr.) who doesn't seem to understand boundaries. When Punky comes across a kid called Izzy (Quinn Copeland), she's reminded so much of her childhood self. Bet you can't guess what happens next—yup, Punky ends up fostering lil Izzy. The two get along—and clash—because they're so alike, which is super cute and pretty funny. The reboot of Punky Brewster falls into your classic family sitcom tropes with teenage meltdowns and dating mishaps, snappy jokes and heartfelt moments. Soleil Moon Frye and Freddie Prinze Jr. have plenty of chemistry and Quinn Copeland is a real gem—which will give you all the nostalgic feels from the original series.
Punky Brewster is back on Thursday on Peacock.
From NBC:
In this continuation of the iconic 80s sitcom about a bright young girl raised by a foster dad, Punky (Soleil Moon Frye) is now a single mother of three trying to get her life back on track when she meets Izzy (Copeland), a young girl in the foster system who reminds Punky a lot of her younger self.
—
grown-ish
"Know Yourself" – Season 3, Episode 14
Thurs Feb 25 – 8PM
On Freeform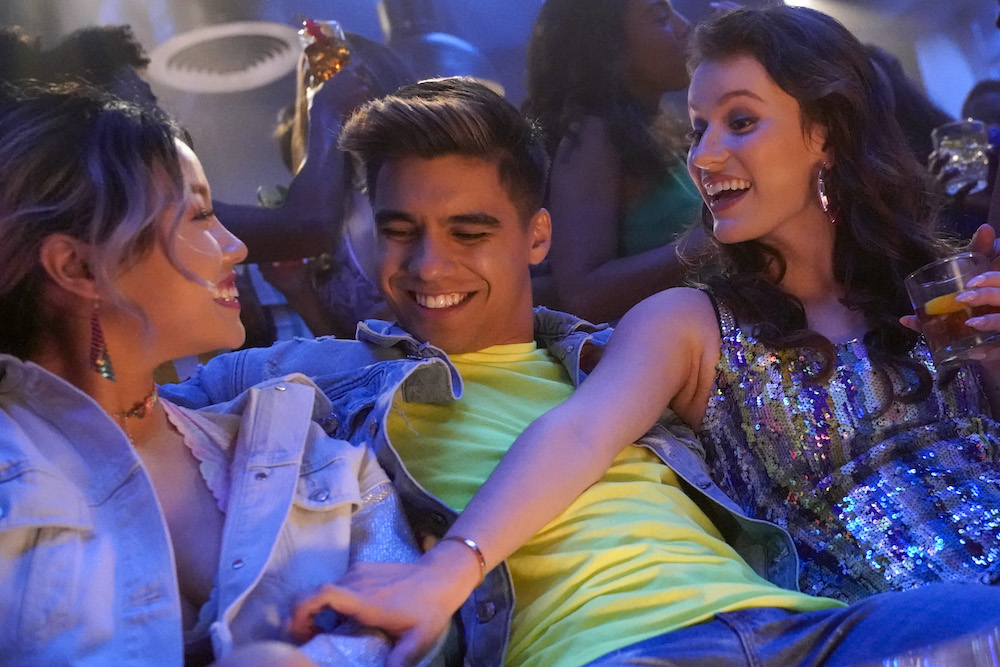 Photo: Freeform/Mitchell Haaseth
Nomi (Emily Arlook) is back! And she's feeling completely overwhelmed by the single mom life. Lucky for her, Junior (Marcus Scribner) comes to the rescue! He is…apparently…a superhero babysitter (we've missed him). Junior provides the laughs in this episode when he embarks on a mission to win Sky (Halle Bailey) back with all his usual hilarious enthusiasm. However, the main storyline in "Know Yourself" takes a more serious turn. When Vivek (Jordan Buhat) kisses a guy at a party, everyone has opinions on it. Damn, the casual homophobia is strong and we expected better from the grown-ish crew. This leads to heated but real conversations about sexuality and toxic masculinity. Good on Vivek for being open to new experiences—who woulda thought he'd be the mature one? "Know Yourself" takes a hard look at some of the outdated attitudes the characters hold and the society they're growing up in—and the show makes some razor-sharp points.
grown-ish airs on Freeform every Thursday.
From Freeform:
Vivek has a new experience with Heidi, and Aaron and Doug struggle to adjust their views on sexuality and masculinity. Nomi and her new baby, Luna, return to Cal U. Junior shows up to fight for Sky.
—
The United States vs. Billie Holiday
Fri Feb 26
On Hulu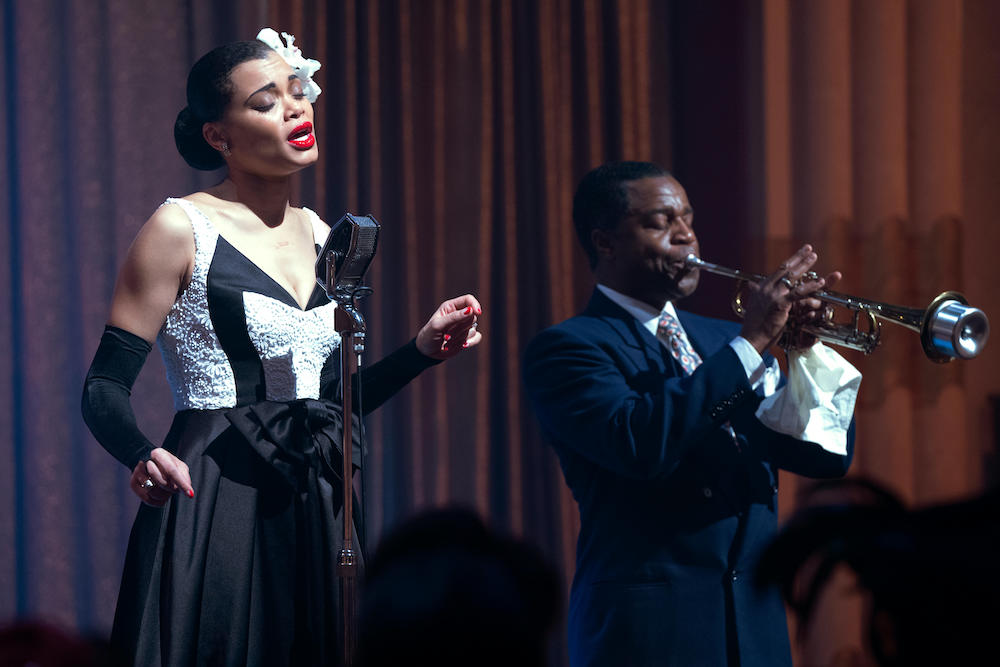 Photo: Takashi Seida
Based on essays and the book Chasing the Scream (The Opposite of Addiction is Connection) by Johann Hari, The United States vs. Billie Holiday doesn't always strike a resonant emotional chord—at times it feels almost too concerned with putting on a show—and yet it is an arresting film catapulted by stunning performances and a truth as glinting, as sharp, and as lethal as a switchblade.
Directed by Lee Daniels and premiering on Hulu on Feb 26, The United States vs. Billie Holiday reveals both flaws and radiance while Andra Day shines diamond bright… (read our review)
The United States vs. Billie Holiday comes to Hulu on Friday.
From Hulu:
The legendary Billie Holiday, one of the greatest jazz musicians of all time, spent much of her career being adored by fans across the globe. Beginning in the 1940's in New York City, the federal government targeted Holiday in a growing effort to escalate and racialize the war on drugs, ultimately aiming to stop her from singing her controversial and heart-wrenching ballad, "Strange Fruit." Led by Oscar® nominated director Lee Daniels and introducing Grammy® nominated singer-songwriter Andra Day, THE UNITED STATES vs. BILLIE HOLIDAY unapologetically presents the icon's complicated, irrepressible life. Screenplay Writer Suzan-Lori Parks, the first African American woman to win a Pulitzer Prize for Drama, pens this intimate tale of a fierce trailblazer whose defiance through music helped usher in the civil rights movement.
—
Billie Eilish: The World's a Little Blurry
Fri Feb 26
On Apple TV+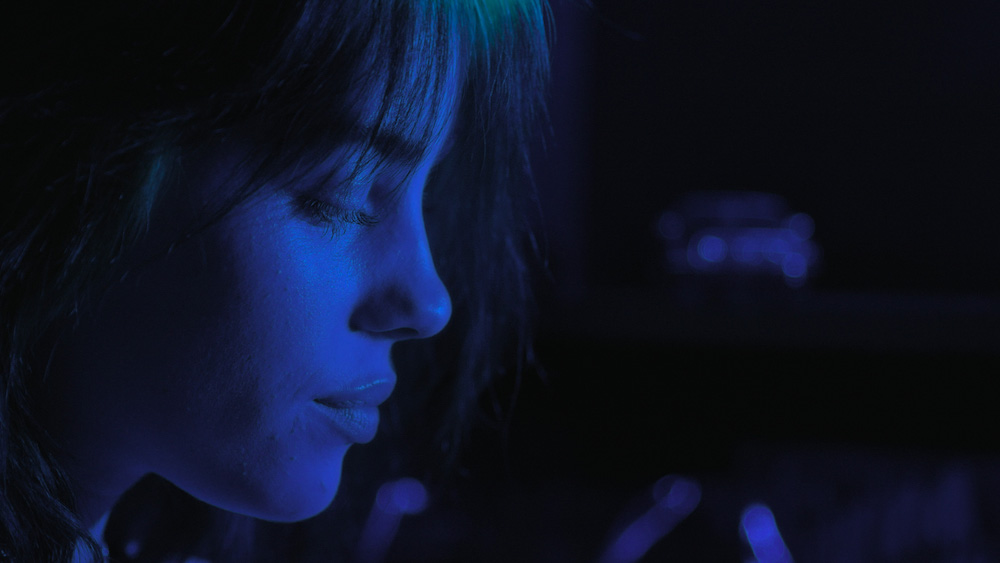 Photo courtesy of Apple
Billie Eilish was destined to become a star and now we get to see where it all began. Made up of footage shot at home, interviews, and tour videos, The World's a Little Blurry brings you into Billie's life, from the very beginnings of her career to winning Grammys. You'll see how she and her brother Finneas create new music and how inspiring and difficult and harmonious and authentic that process can be. You'll also watch Billie grow up on camera, both at home hanging out with her family and onstage in front of ever-growing audiences. (read our review)
Stream Billie Eilish: The World's a Little Blurry on Apple TV+ on Friday.
From Apple TV+:
"Billie Eilish: The World's A Little Blurry" tells the true coming-of-age story of the singer-songwriter and her rise to global superstardom. From award-winning filmmaker R.J. Cutler, the documentary offers a deeply intimate look at this extraordinary teenager's journey, at just 17 years old, navigating life on the road, on stage, and at home with her family, while writing, recording and releasing her debut album "WHEN WE ALL FALL ASLEEP, WHERE DO WE GO?"