This week: This Is Us, The Chef Show, Grown-ish, The Bold Type, Gentefied, Hunters, Doctor Who, The Walking Dead
This Is Us
"The Cabin" – Season 4, Episode 14
Tues Feb 18 – 9PM
On NBC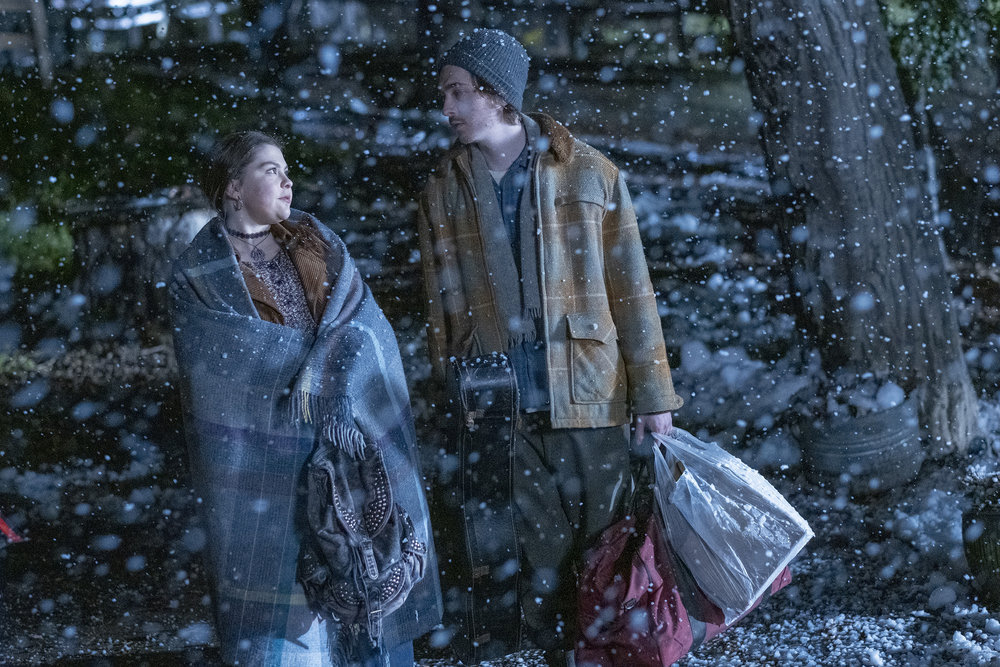 The Big Three head to the Pearson family cabin, giving them plenty of time and space to face nothing but each other. The siblings can't lie to each other, nor can they escape the truth. The secrets they've been holding onto are primed to explode, especially when they dig up a time capsule Jack (Milo Ventimiglia) buried years ago. It's destined to bring up not only what once was but also what could have been. Will their relationships survive the fallout? This once happy place is about to bring up some old dark memories and create some new tearful ones.
This Is Us airs tonight on NBC.
From NBC:
The Big Three reconnect at the family cabin.
—
The Chef Show
Volume 3
Wed Feb 19
On Netflix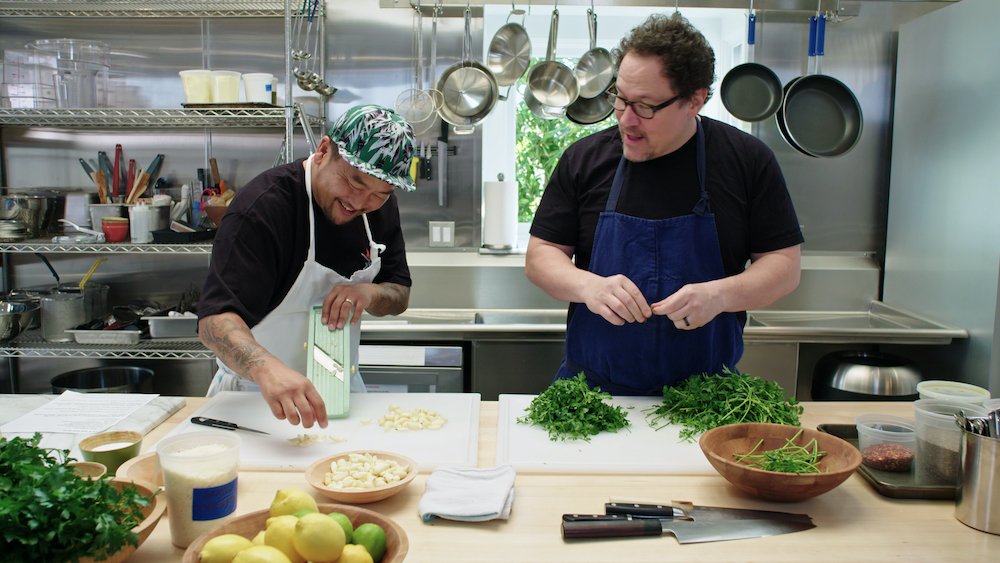 The Chef Show is back on Netflix to make you hungry for more than just food—you'll soon be craving the lifestyle, the culture, the cuts, the skill, and the history that goes into each dish that hosts Jon Favreau and Roy Choi place in front of the camera. From Vegas to Santa Monica, the two friends meet up with other chefs to cook signature dishes that will leave you drooling. Some guests you'll recognize—from Wolfgang Puck to Spider-Man director Sam Raimi—and some you won't know yet but you'll be ready to visit their restaurants as soon as you're done watching. The conversations between Favreau and the guests are natural and fascinating, making you appreciate just how much passion goes into the preparation of good food. But the true highlight of this show is that Favreau and Choi always want to learn and improve their craft. They discover new dishes with open curiosity (and some good-natured jokes) and it'll make you want to do the same.
The Chef Show returns to Netflix on Wednesday.
From Netflix:
Cooking is a journey. And making a meal is about more than just food. It's about appreciating friends, family and tradition. An opportunity to come together. To learn, to share and to celebrate different flavors, cultures and people. In The Chef Show actor/director Jon Favreau and award-winning Chef Roy Choi reunite after their critically acclaimed film Chef to embark on a new adventure. The two friends experiment with their favorite recipes and techniques, baking, cooking, exploring and collaborating with some of the biggest names in the entertainment and culinary world.  Favreau and Choi embrace their passion for food, but more importantly their love for bringing people together over a delicious meal.Guests include: Wolfgang Puck, Spider-Man director Sam Raimi, Sprinkles founder Candace Nelson, Pizzana chef Daniele Uditi, Border Grill co-owners Mary Sue Milliken and Susan Feniger, and Wexler's Deli co-owners Micah Wexler and Michael Kasser.
—
Grown-ish
"Real Life S**t" – Season 3, Episode 6
Thurs Feb 20 – 8PM
On Freeform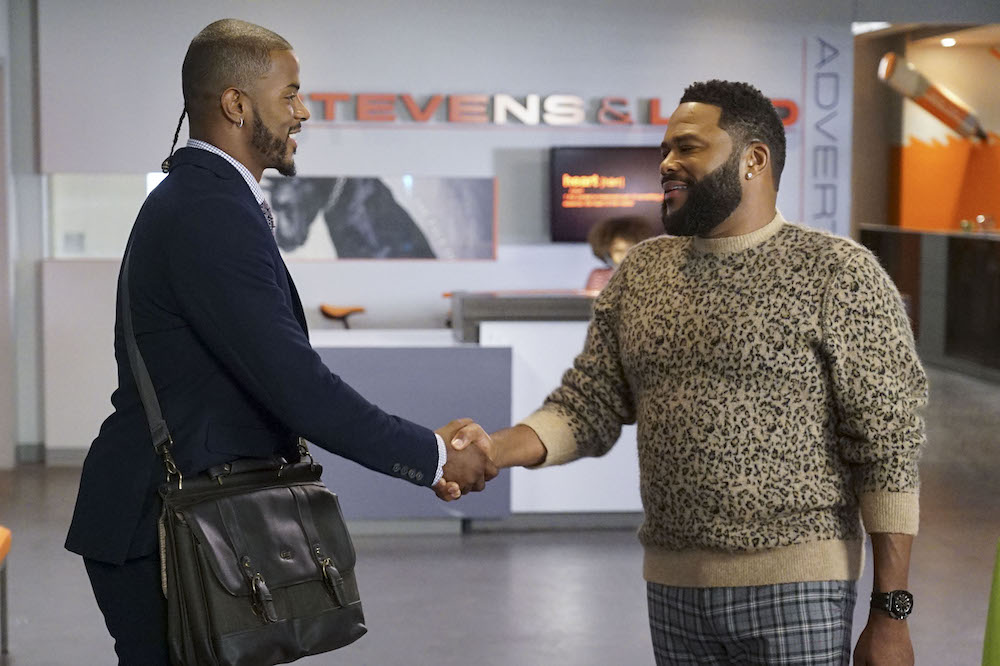 Aaron (Trevor Jackson) is freaking the F out about his student loans. As graduation looms, he needs to get a job—a high-paying one—so he turns to Zoey (Yara Shahidi) for help. Aaron asks her to get him an interview with her dad at his company (which means we get treated to a brief appearance by Anthony Anderson!). But when Zoey ends up…y'know, being Zoey…Aaron gets mad and panics even more about his future. This opens up a discussion about the unfair and dangerous student loan companies that prey disproportionately on people of color who just want to get an education. It also helps to open up Zoey's eyes to the real problems happening around her—we hope the lesson sinks in. And Aaron learns an important lesson in taking care of his future. This episode of Grown-ish is a refreshing look at reality to remind our crew (and us) that it's all too easy to get wrapped up in the small details instead of focusing on what's truly important.
Grown-ish airs on Freeform every Thursday.
From Freeform:
Aaron's student loan troubles come to a head when he looks for a job at the Cal U job fair, which leads him to ask Zoey for her help in getting a job working for her dad at Stevens & Lido. Meanwhile, Sky struggles to come to terms with her recent discovery about Rodney. Jillian tries to bond with Zoey.
—
The Bold Type
"Tearing Down the Donut Wall" – Season 4, Episode 5
Thurs Feb 20 – 9PM
On Freeform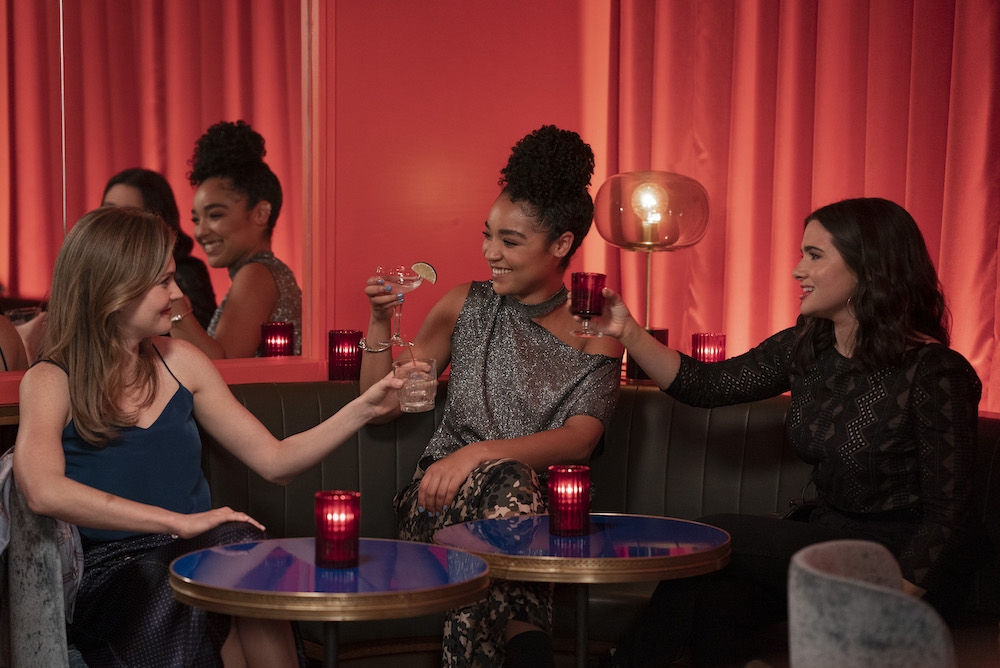 Planning Sutton's (Meghann Fahy) wedding gives Jane (Katie Stevens) an idea to get the whole Scarlet team involved. She pitches a wedding themed edition! This means Sutton gets her big day planned AND she gets paid for it…except this makes her miss Richard (Sam Page) even more. Feeling a little overwhelmed, Sutton takes a break to sort out an issue with Carly (Kiara Groulx) at her school but it causes friction between her and Oliver (Stephen Conrad Moore). Overstep, much? (She has a point, though.) The Bold Type has a lot of important things to say about the issue so you can decide which side you're on. 
Meanwhile, Jane interviews the team about their experiences with weddings, dating, and marriage. Some of their answers are hilarious and jaded and so on point you'll be giggling away…until Jane talks to Jacqueline (Melora Hardin). She accidentally stumbles upon Jacqueline's heartbreak and the ensuing conversation is difficult but ultimately inspiring. This episode will remind you how, even when The Bold Type gets caught up in fantasy storylines, the heart of the show beats strong.
The Bold Type is on Freeform every Thursday.
From Freeform:
Jane's in-depth look at millennial weddings comes to a screeching halt when she uncovers a secret about Jacqueline. Overwhelmed by her current assignment and against uniforms of all kinds, Sutton decides to focus her energy on helping Carly take on her school uniform policy, without running it by Oliver. Meanwhile, Kat thinks she can handle uncomplicated dating, only to find it's more complicated than she thought.
—
Gentefied
Season 1
Fri Feb 21
On Netflix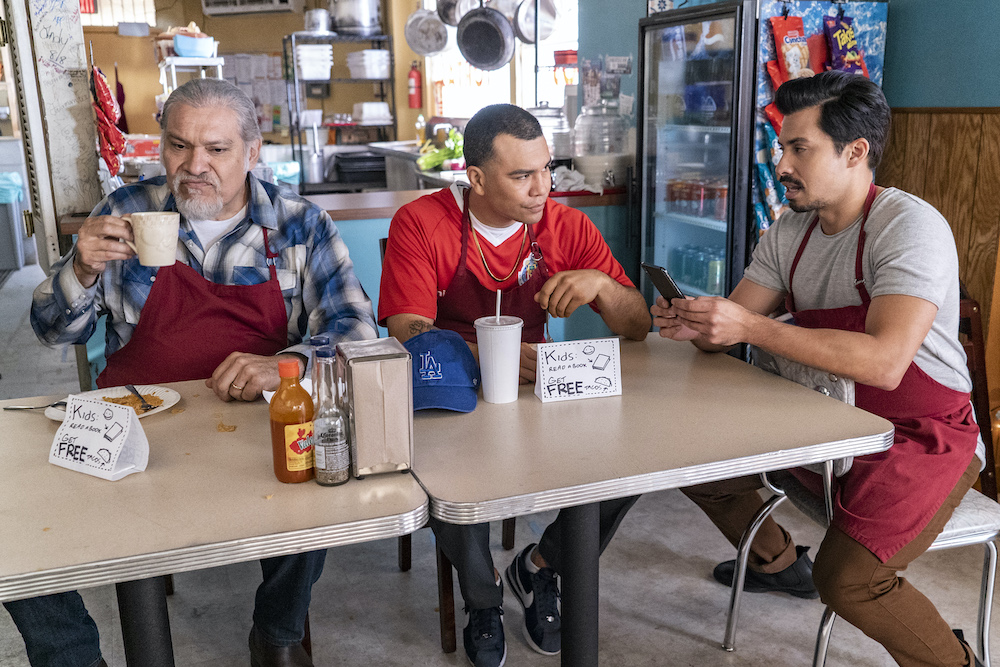 Trying to keep hold of culture and traditions in a fast-changing and rapidly gentrifying world is difficult. Hipsters are taking over whole neighborhoods that once belonged to immigrants who brought generations' worth of food, music, art, and culture to make the US so much richer. Gentefied drops us into one of those neighborhoods in Los Angeles, home to three Mexican-American cousins who run a struggling taco shop. They support each other and their community, no matter what. They reach out to those who need it most while providing mouth-watering food that you can tell is fueled by hard work and passion. 
You'll immediately find yourself seated right next to the shop's regulars as you get to know each family member and their own dreams and struggles. Even as their community is threatened from all sides—from racism, homophobia within the neighborhood, politics, gang violence, the economy's rapid decline, and gentrification—this family not only survives but changes and encourages hope for the next generation. There's queer love and incredible art and family connections made through a shared love of food. These connections feel genuine and will make you realize that Gentefied is what the American Dream is really all about.
Watch Gentefied on Netflix on Friday.
From Netflix:
Created by two Chicano first-gen writers Chávez & Lemus, Gentefied is a half-hour dramatic comedy adapted from the 2017 Sundance digital darling of the same name. In this badass bilingual series about family, community, brown love, and the displacement that disrupts it all, three Mexican-American cousins struggle to
chase the American Dream, even while that same dream threatens the things they hold most dear: their neighborhood, their immigrant grandfather, and the family taco shop.
—
Hunters
Season 1
Fri Feb 21
On Amazon Prime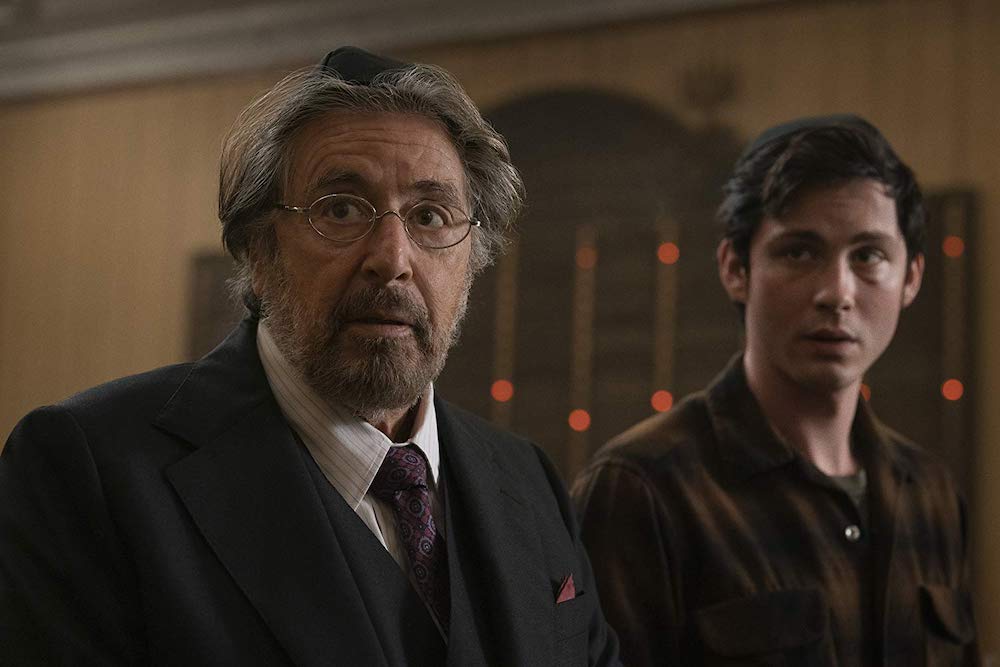 Hunters grabs you by the throat and drags you into a world of chilling despair. Set in the 1970s, the series follows a team of hunters hellbent on tracking down hundreds of escaped Nazis who are now living undercover in America. They pose as friendly neighbors who host barbecues in their perfect suburban white-picket-fenced yards, or as the talented musicians who earn gold records. But these despicable people haven't given up their plans to commit atrocities against humanity. Hunters intersperses the search for these war criminals with searingly horrific memories of the crimes they committed under the Third Reich. This series is not for the fainthearted—some scenes are sickening, done to brutal effect, which at times will leave you wondering if the show has gone too far with its equal parts revenge story, equal parts sadistic violence at the hands of Nazis. But it will hold your attention completely and will leave you saying: Never again.
Hunters comes to Amazon Prime on Friday.
From Amazon Prime:
Inspired by true events, HUNTERS follows a rag-tag team of Nazi Hunters in 1977 New York City who discover that hundreds of escaped Nazis are living in America. And so, they do what any bad-ass vigilante squad would do: they set out on a bloody quest for revenge and justice. But they soon discover a far-reaching conspiracy and must race against time to thwart the Nazis' new genocidal plans.
—
Doctor Who
"Ascension of the Cybermen" – Season 12, Episode 9
Sun Feb 23 – 8PM
On BBC America
Doctor Who hits BBC America on Sunday.
From BBC America:
In the far future, the Doctor and friends face a brutal battle, across the farthest reaches of space, to protect the last of the human race against the deadly Cybermen. 
—
The Walking Dead
"Squeeze" – Season 10, Episode 10 (midseason premiere)
Sun Feb 23 – 9PM
On AMC
The Walking Dead returns to AMC on Sunday.
From AMC:
The group must figure out how to get out of a precarious situation.