This week: 9-1-1, Nicole Byer: BBW (Big Beautiful Weirdo), People's Choice Awards, Abbott Elementary, Mr. Saturday Night, The Expanse, Crossing Swords, Saturday Morning All Star Hits!
9-1-1
"Wrapped in Red" – Season 5, Episode 10
Mon Dec 6 – 8PM
On FOX
From FOX:
The members of the 118 are called to a series of emergencies around Christmas Eve; Eddie struggles with an emotional Christopher.
—
Nicole Byer: BBW (Big Beautiful Weirdo)
Tues Dec 7
On Netflix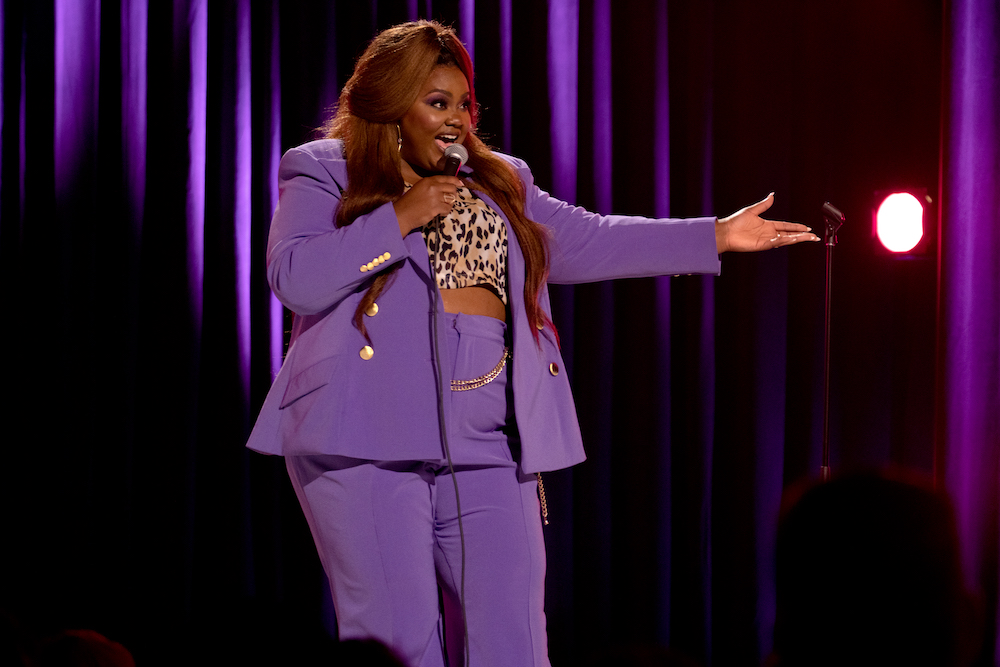 Photo courtesy of Netflix
The queen Nicole Byer is coming for everybody in her new stand-up show: dads, white people, vegans, Harry Potter…no one is safe. So sit back and enjoy the roast because it's filled with so much hilarious truth you'll be cackling in no time. She'll take you to places you'd never expect with her wild stories and you'll be cheering and yelling along with the audience. Nicole Byer has been through the pandemmy ringer like the rest of us but at least she got some deadpan tales out of it. Silver linings, right?
Nicole Byer: BBW (Big Beautiful Weirdo)
comes to Netflix tomorrow.
From Netflix:
With her first hour-long Netflix comedy special, Nicole Byer's Big Beautiful Weirdo is sexy, fun and honest. Filmed at the Gramercy Theatre in New York City, the city where she first got her start in stand-up, Nicole discusses everything from how she basically is a vegan (she's just doing her part), what she's looking for in a man, just how crazy this past year-and-a-half has been and much more.
—
People's Choice Awards
Tues Dec 7 – 9PM
On NBC
Watch the People's Choice Awards on NBC tomorrow.
From NBC:
Airing in over 90 countries, the global, fan-driven "People's Choice Awards" celebrates the year's best in movies, TV and music coming together for the pop culture party of the year.
—
Abbott Elementary
Season 1
Tues Dec 7 – 9:30PM
On ABC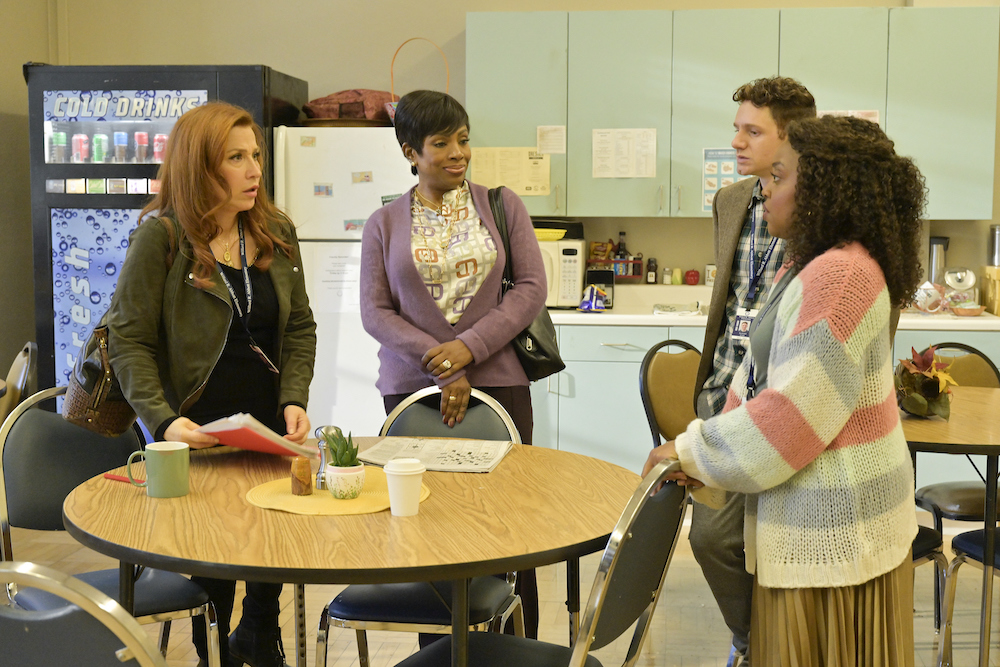 Photo: ABC/Prashant Gupta
Teachers are some of the most overworked and underfunded pillars of our society. And Abbott Elementary is about to highlight that in a big way—but with a few alphabet-songs and Parks & Rec style asides thrown in. The new ABC sitcom follows a group of teachers at an elementary school as they try their best to get through another year where the turnover is high and the demands are higher. It's nonsensical and awkward but isn't that what school is all about? Between funding cuts and teacher's lounge politics, Abbott Elementary shows the small battles and smaller-minded people who make the admin of managing a school a bigger headache than a class of 30 screaming kids. There's plenty of truth about how poorly run the education system is seasoned with some pretty smart quips. Much like a kids' music class, Abbott Elementary hits most of the right notes, with a few falling flat, but it'll still leave you smiling.
Abbott Elementary debuts on ABC tomorrow.
From ABC:
In this workplace comedy, a group of dedicated, passionate teachers — and a slightly tone-deaf principal — are brought together in a Philadelphia public school where, despite the odds stacked against them, they are determined to help their students succeed in life. Though these incredible educators may be outnumbered and underfunded, they love what they do — even if they don't love the school district's less-than-stellar attitude toward educating children.
—
Mr. Saturday Night
Thurs Dec 9 – 8PM
On HBO & HBO Max
Stay tuned for our review!
Watch Mr. Saturday Night on HBO & HBO Max on Thursday.
From HBO:
This documentary chronicles the meteoric career of Australian entrepreneur Robert Stigwood, who gambled on a magazine article about the Brooklyn night club scene and turned it into the 1977 cultural touchstone Saturday Night Fever, forever changing the way film studios approached movie soundtrack synergy, leaving an indelible mark on American cinema for decades to come.
—
The Expanse
Season 6
Fri Dec 10
On Amazon Prime Video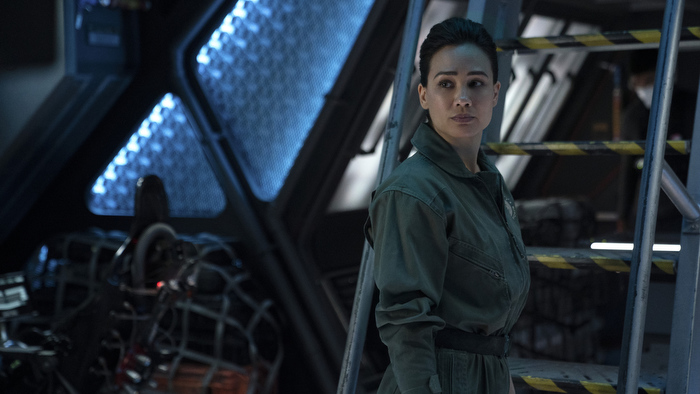 Photo courtesy of Amazon
Join The Expanse for one last adventure, one that's going to take you to deeper space and darker places than ever before. The solar system is at war and the crew of the Rocinante are looking for any way out they can—for them and for humanity. There are more betrayals as the rulebook gets thrown out and the fighting gets desperate. You won't know who to trust less: Avasarala (Shohreh Aghdashloo) or Marco (Keon Alexander)…and you might surprise yourself over how you feel about that question as the season unfolds. The emotional fallout from season 5 will be felt deeply as even more waves of pain and heartache hit. You'll wonder how our beloved crew will ever make it through to better days but The Expanse will keep its grip on your heart for an emotional thrill-ride and an explosive goodbye.
The Expanse returns to Amazon on Friday.
From Amazon:
The sixth and final season of The Expanse picks up with the solar system at war, as Marco Inaros and his Free Navy continue to launch devastating asteroid attacks on Earth and Mars. As the tensions of war and shared loss threaten to pull the crew of the Rocinante apart, Chrisjen Avasarala makes a bold move and sends former Martian Marine Bobbie Draper on a secret mission that could turn the tide. Meanwhile in the Belt, Drummer and what's left of her family are on the run and hunted for betraying Marco. And on a distant planet beyond the Rings, a new power begins to rise.
—
Crossing Swords
Season 2
Fri Dec 10
On Hulu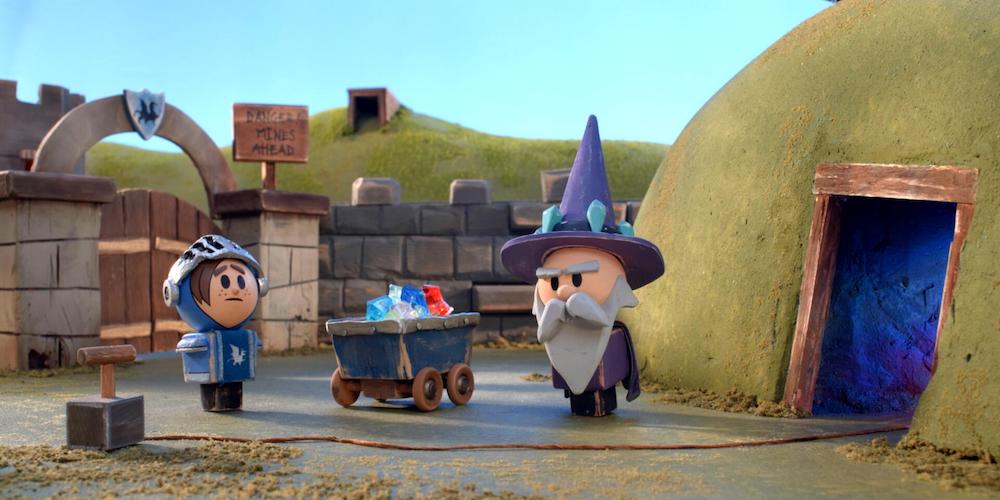 Photo courtesy of Hulu
Crossing Swords is bringing back the medieval mayhem with S2. Patrick (Nicholas Hoult) tries to keep his goals in sight but the kingdom has other ideas (and by ideas we mean chaos. Utter chaos). King Merriman (Luke Evans) is hellbent on proving he's a rich leader and that means stunting in front of other more bloodthirsty kingdoms and spreading rumors in the girls bathroom (which is still the most trusted form of communication). And Patrick has to bear the brunt of the consequences…that is, if a mysterious villain doesn't kill 'em all first. Crossing Swords is still snappy AF with enough vulgarity to make your eyes pop—it's a lot to take but if you enjoyed S1, you'll be invested in Patrick's journey towards becoming the best knight ever (well, maybe).
Crossing Swords is back on Hulu on Friday.
From Hulu:
Another ten episodes of bingeable mayhem, representing the next chapter in the adventures of Patrick the long-suffering squire (Nicholas Hoult) as he climbs the ladder of knighthood in the service of the volatile King Merriman (Luke Evans). There are new friends to make, new enemies to vanquish, and new horrors to scar Patrick for life; including bloodthirsty leprechauns, an island of killer monkeys, and a shadowy villain who could destroy everything Patrick has ever known! From creators John Harvatine IV and Tom Root, and Stoopid Buddy Stoodios, the producers of Robot Chicken and Marvel's M.O.D.O.K.!
—
Saturday Morning All Star Hits!
Season 1
Fri Dec 10
On Netflix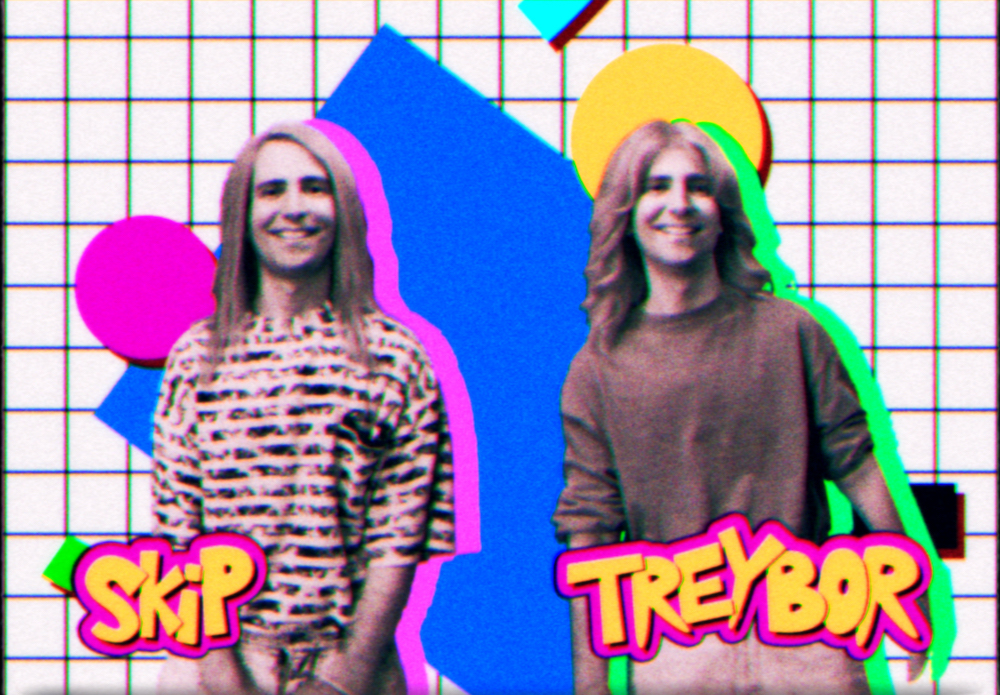 Photo courtesy of Netflix © 2021
Ready for a shot of pure nostalgia? Saturday Morning All Star Hits! is coming to transport you back to the golden age of 80's–90's Saturday morning cartoons, complete with all the coolest toy-fueled commercial breaks. It's far out and ultra-colorful, designed with love to get you reminiscing about how much better your childhood was. Wayne's World style twin hosts Skip and Treybor (Kyle Mooney) take you through each cartoon run where there are dinosaurs and radical teens and beefed-up tigers, soundtracked to synths and vintage computer noises. See how many homages and references you spot as Saturday Morning All Star Hits! delivers a trip through time.
Stream Saturday Morning All Star Hits! on Netflix on Friday.
From Netflix:
Saturday Morning All Star Hits! is an adult animated and live action hybrid series celebrating all that is 80s and 90s television. Wildly irreverent and slightly disturbing, twin hosts Skip and Treybor (Kyle Mooney) take us on a trip through the Saturday Morning cartoon experience.