Coming up: Emily in Paris, Tom Clancy's Jack Ryan, The Best Man: The Final Chapters, Glass Onion: A Knives Out Mystery, The Witcher: Blood Origin, The Circle, Lizzo: Live in Concert, Kaleidoscope, Star Wars: The Bad Batch, Ginny & Georgia, Anne Rice's Mayfair Witches
Emily in Paris
Season 3
Wed Dec 21
On Netflix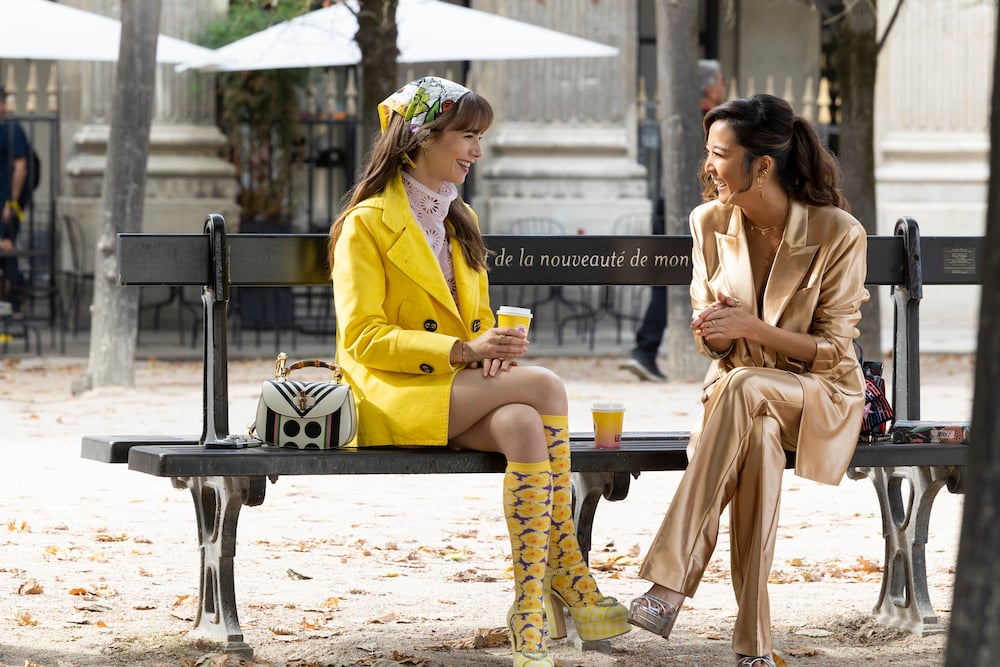 Emily in Paris S3 opens by asking the eponymous character, "Who would be stupid enough to hire you in Paris?" We have been asking that question for the past two seasons and S3 only has us saying it louder for the people in the back. Emily (Lily Collins) is torn between two…of everything: two men, two companies, and two countries. And being a people-pleaser, she soon learns that not making a choice is a choice in itself (y'know, to loosely reference all that French existentialist stuff this show loves to poke fun at). You'll just be waiting for everything to blow up in her face—and the fireworks are brighter than the Eiffel Tower at night.
Of course, how Emily handles the obstacles thrown her way is still in the unabashed McAmerican way—you'll delight in the faux pas and the schadenfreude of it all. Even if she never does get the karma she's earned with Euros to spare, she does also make some choices you'll be able to cheer for. And you'll delight even more in watching Mindy (Ashley Park) figure out the bumpy road to stardom, as well as the French marketing team who are striking out on their own. Even when they make decisions that are worse for their characters than Emily's pronunciation—purely to push her narrative—'cause hey, it's Emily's Paris, we're all just living in it.
Emily in Paris is back on Netflix on Wednesday.
From Netflix:
One year after moving from Chicago to Paris for her dream job, Emily finds herself at a crucial crossroads in every aspect of her life. Faced with two very different paths, Emily will have to decide exactly where her loyalties lie — at work and in her romantic life — and what those decisions mean for her future in France, all while continuing to immerse herself in the adventures and surprising twists and turns that life in Paris provides.
–
Tom Clancy's Jack Ryan
Season 3
Wed Dec 21
On Prime Video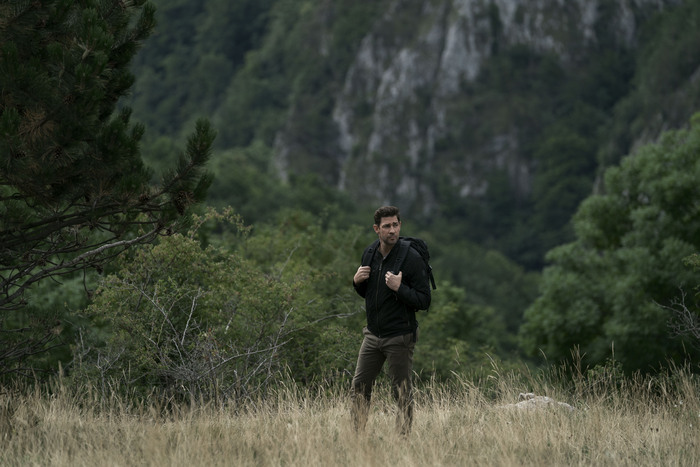 The Soviet Empire is threatening to make a comeback in the new season of Tom Clancy's Jack Ryan. We rejoin Jack (John Krasinski) in Rome, where he learns of a traitorous plan and he quickly gets in too deep—asking the wrong kinds of people all the right kinds of questions (depending on which way you look at it). When some old enemies make a comeback to add some extra sauce to the pot Jack is stirring, he's got a few more names to add to his hitlist—that's if the CIA doesn't strike him off first.
S3 of Tom Clancy's Jack Ryan races across Europe, fighting wars on miniature scales with the dark underbelly of espionage and crime, set against a backdrop of gorgeous historic architecture. It makes everything seem grander, somehow—and it makes the threat seem more paramount. With blood ties and revenge splattered across the streets, this season gets messy and dangerous real fast and it keeps the thrill in this action-thriller sharpened and ready to go.
Tom Clancy's Jack Ryan returns to Prime Video on Wednesday.
From Amazon:
In the third season of the action-thriller series, Jack Ryan is working as a CIA case officer in Rome, when he is tipped off that the Sokol Project, a secret plan to restore the Soviet Empire, is being resurrected more than 50 years after it was thought to have been shut down. Jack embarks on a mission to confirm the intelligence, but things quickly go awry, and he is wrongly implicated in a larger conspiracy. Accused of treason, with a Red Notice out for his arrest, Jack is forced to run from his own government, if he has any hope of uncovering the rogue faction before it's too late. Crisscrossing Europe as he is hunted by former allies and new enemies alike, Jack races against the clock to stop the cascade of destabilizing conflicts from leading to global catastrophe.
–
The Best Man: The Final Chapters
Limited Series
Thu Dec 22
Peacock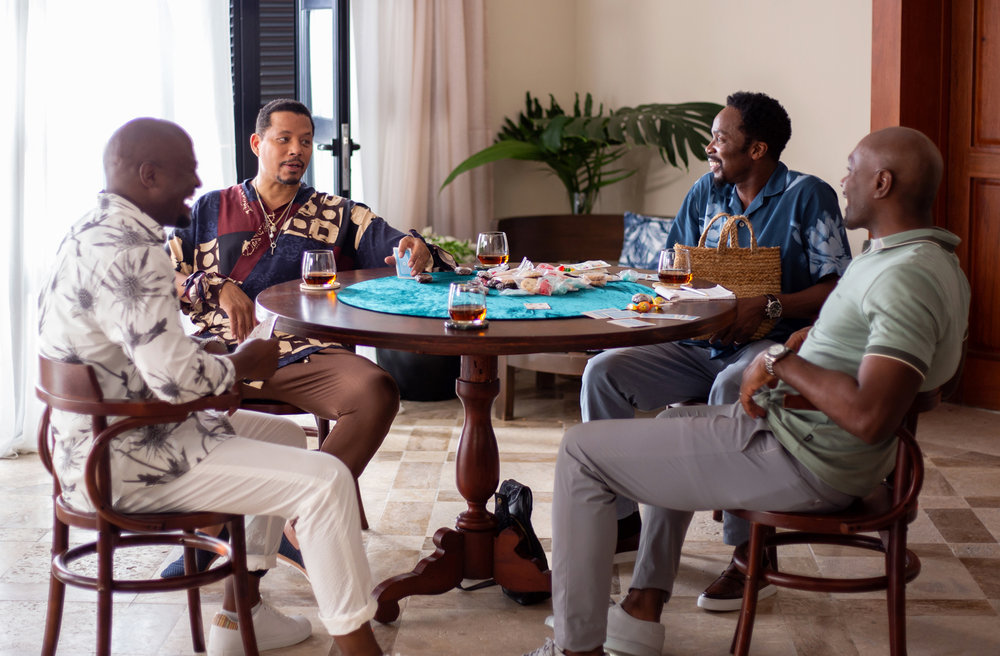 It's been twenty-three years for this group of college best friends and they still can't be stopped; the hijinks and the saga must continue. And you'll be happy it did. In their first television series, The Best Man crew returns for 8 wildly dysfunctional, thoroughly emotional, and riotously messy chapters. Episodes 1 and 2 of The Best Man: The Final Chapters could easily be the third movie in the franchise but creator Malcolm D. Lee doesn't relent there. We go from the over-the-top laughs, tempered by the tenderness that we're used to, to a complete excavation of each character and where life after 40 takes them. It's a hard knock life and these characters end up bruised; they are grown but they haven't grown up and the joy of this series is finding out if they ever will.
Either way, it is well worth joining our forever friends for what might be the final ride with Harper, Robyn, Lance, Jordan, Quentin, Shelby, Murch, and Candace. And in the end, it's so hard to say goodbye.
(by Sherin Nicole)
Binge The Best Man: The Final Chapters on Peacock — starting this Thursday
–
—
Glass Onion: A Knives Out Mystery
Fri Dec 23
On Netflix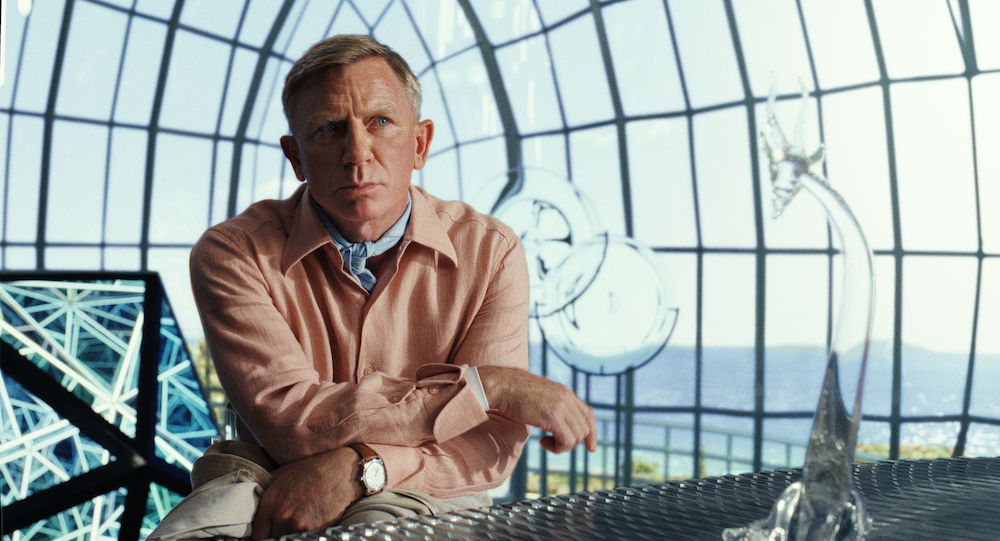 Glass Onion is about a "genius" billionaire named Miles Bron (Edward Norton) who's modeled in the vein of the current Twitter-buying tech mogul we live with today. Miles sends a set of unique puzzle boxes to his close circle of friends. These upper-crust folks are very influential in society. They are all invited to Miles' private island in Greece to engage in a special murder mystery party for their annual get-together.
Rian Johnson really knocked it out of the park—Glass Onion is expertly crafted. I've loved almost all of Johnson's films since Brick, and Glass Onion has made me want to watch the first Knives Out. It seems Johnson started something a few years ago, bringing the whodunnit back into favor within Hollywood. We've seen more pop up after its huge success. (read Julian Lytle's review)
Glass Onion: A Knives Out Mystery hits Netflix on Friday.
From Netflix:
Benoit Blanc returns to peel back the layers in a new Rian Johnson whodunit. This fresh adventure finds the intrepid detective at a lavish private estate on a Greek island, but how and why he comes to be there is only the first of many puzzles. Blanc soon meets a distinctly disparate group of friends gathering at the invitation of billionaire Miles Bron for their yearly reunion. Among those on the guest list are Miles' former business partner Andi Brand, current Connecticut governor Claire Debella, cutting-edge scientist Lionel Toussaint, fashion designer and former model Birdie Jay and her conscientious assistant Peg, and influencer Duke Cody and his sidekick girlfriend Whiskey. As in all the best murder mysteries, each character harbors their own secrets, lies and motivations. When someone turns up dead, everyone is a suspect. Returning to the franchise he began, Academy Award-nominated filmmaker Rian Johnson writes and directs Glass Onion: A Knives Out Mystery and assembles another all-star cast that includes a returning Daniel Craig alongside Edward Norton, Janelle Monáe, Kathryn Hahn, Leslie Odom Jr., Jessica Henwick, Madelyn Cline with Kate Hudson and Dave Bautista.
—
Whitney Houston: I Wanna Dance With Somebody
Fri Dec 23
in Theaters Nationwide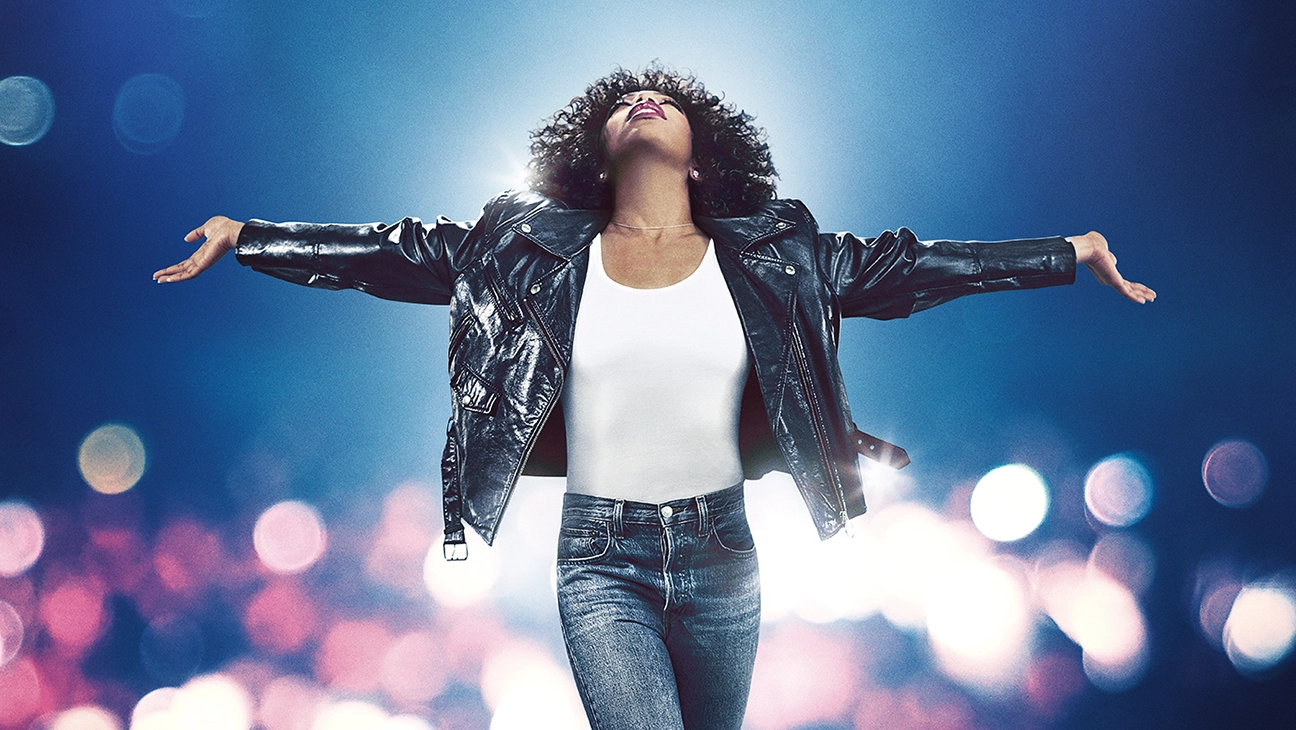 Whitney Houston has finally gotten the big Hollywood cinematic biopic treatment; along with all the problems with most Hollywood biopics. Sadly, I Wanna Dance With Somebody is not that different in quality from the cable TV version. Here the film is trying to cover the singer's whole life with Naomi Ackie playing Houston and doing so very well. Most of the problem here is a script that chooses to glance over and through so much of Houston's life and her inner person to get to more and more recreations of her performances. There are many times the film polishes up her life to make it a bit cleaner. Stanley Tucci plays Clive Davis, the legendary music producer and executive pretty well but he often comes off as a fairy godfather. That being said, one of the better things this film does is show part of the process in the music industry is a singer and producer picking songs from reference and demo tapes from songwriters. Adding that tidbit from the process helps show some of Whitney's genius in selecting songs and figuring out how she will sing and make them better. Kasi Lemmons does some excellent directing with the performance scenes and generally with the actors. It's the script and the editing that really affects this film and doesn't do service to Whitney Houston's legacy. (by Julian Lytle)
–
From Sony Pictures:
Whitney Houston: I Wanna Dance with Somebody is a powerful and triumphant celebration of the incomparable Whitney Houston. Directed by Kasi Lemmons, written by Academy Award® nominee Anthony McCarten, produced by legendary music executive Clive Davis and starring BAFTA Award® winner Naomi Ackie, the film is a no-holds-barred portrait of the complex and multifaceted woman behind The Voice. From New Jersey choir girl to one of the best-selling and most awarded recording artists of all time, audiences are taken on an inspirational, poignant—and so emotional—journey through Houston's trailblazing life and career, with show-stopping performances and a soundtrack of the icon's most beloved hits as you've never heard them before. Don't you wanna dance?
—
The Witcher: Blood Origin
Limited Series
Sun Dec 25
On Netflix
Stream The Witcher: Blood Origin on Netflix on Sunday.
From Netflix:
Every story has a beginning. Witness the untold history of the Continent with The Witcher: Blood Origin, a new prequel series set in an elven world 1200 years before the events of The Witcher. Blood Origin will tell a story lost to time – exploring the creation of the first prototype Witcher, and the events that lead to the pivotal "Conjunction of the Spheres," when the worlds of monsters, men, and elves merged to become one. The Witcher: Blood Origin will release in 2022, only on Netflix.
–
The Circle
Season 5 premiere
Wed Dec 28
On Netflix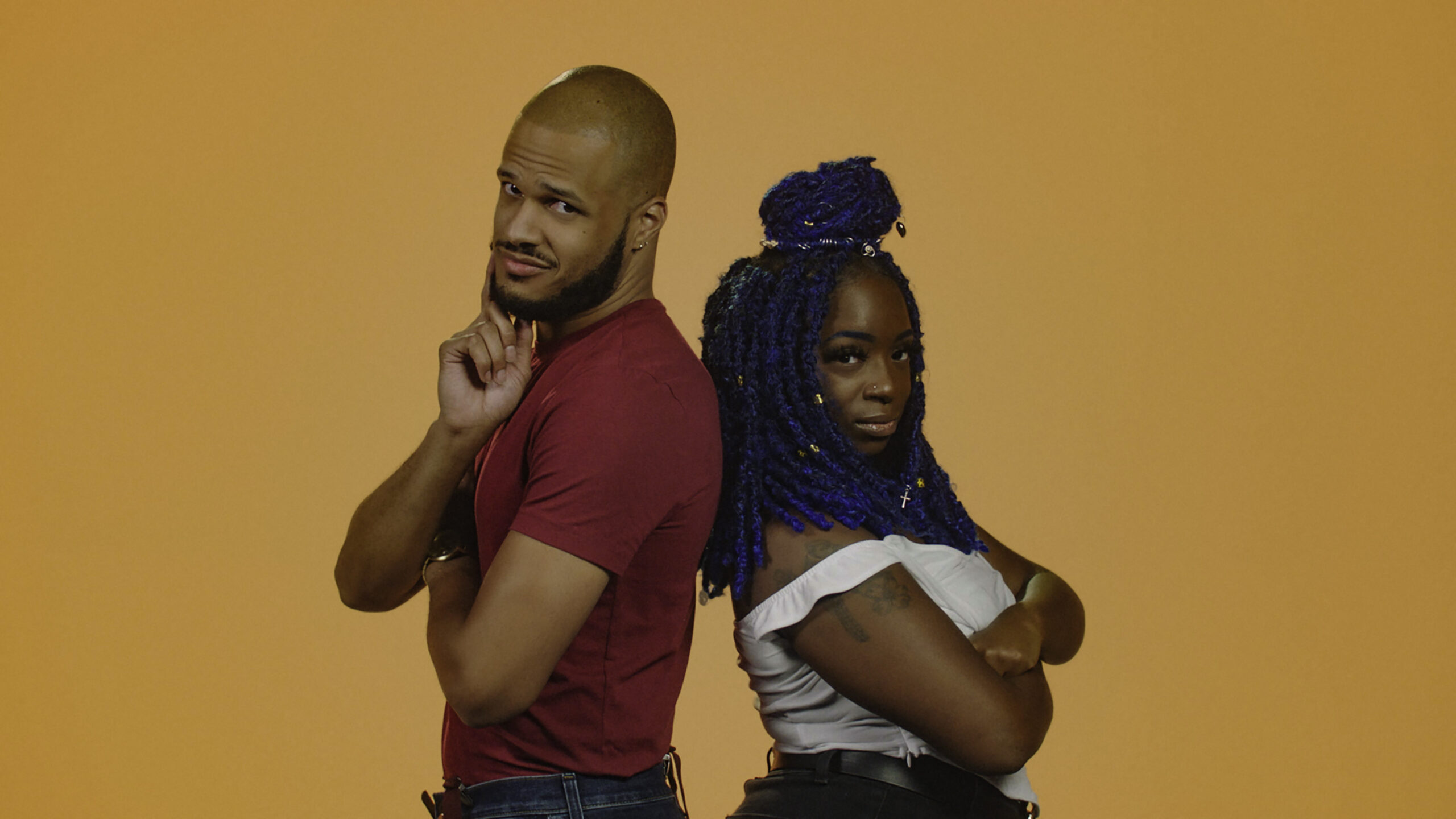 The Circle is back to give you some juicy drama for your holiday season. This time around, the contestants are all playing as single people—leaving room for more flirting, more playin', and even more jealousy. And when The Circle throws curveballs to sow seeds of dissent and break up any kind of situationships, you'll be surprised the contestants' screams can't be heard well outside the Netflix building. With four seasons already, you know what to expect…until you don't 'cause S5 is cooking up some wicked delicious surprises.
The Circle is back on Netflix on December 28.
From Netflix:
The Circle is back for Season 5, and the players are all single and ready to mingle. More flirting, more catfishing, more drama, and surprises await as a new set of contestants compete in challenges to earn the ultimate cash prize as top influencer.
–
Lizzo: Live in Concert
Sat Dec 31
On HBO Max
Watch Lizzo: Live in Concert on HBO Max on December 31.
From HBO:
Celebrate the new year with Emmy® and three-time GRAMMY-winning superstar Lizzo, her band The Lizzbians and The Little Bigs, The Big Grrrls with special guests Cardi B, SZA and Missy Elliott for a spectacular show filled with lots of love, positivity and incredible music.
–
Kaleidoscope
Season 1
Sun Jan 1
On Netflix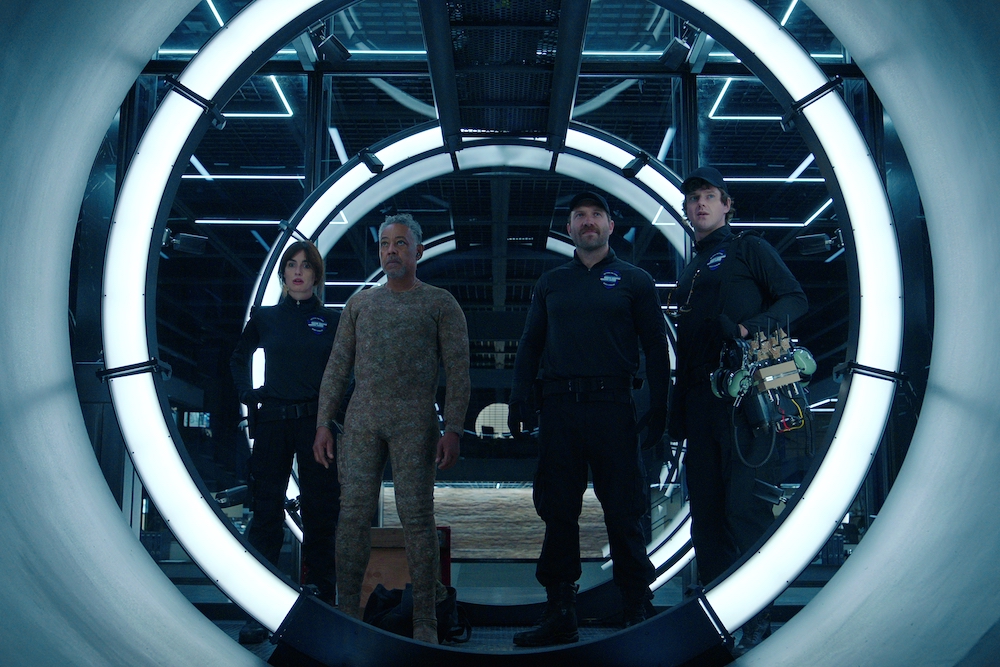 Netflix is taking its new crime show to a whole new level of intrigue. Kaleidoscope is an anthology series about a group of expert thieves who attempt to crack an unbreakable vault (bet they wish they had Ant-Man, huh?). Taking place over the course of 25 years, this story is so wild you won't believe it's based on real events—especially when you meet the polished security team the thieves are up against. What makes this anthology even wilder, though, is that you'll be given certain episodes—which means certain stories and viewpoints—in a random order, leaving you to connect the pieces of the puzzle before the conclusion pulls you all the way in. Who will you root for? Which way do you think it'll go? Kaleidoscope will have you questioning everything you think you've seen in each episode—and how the episodes framed your biases. Check yourself as you check this one out.
Kaleidoscope comes to Netflix on January 1.
From Netflix:
Spanning 25 years, Kaleidoscope (previously titled Jigsaw) is an all-new anthology series following a crew of masterful thieves and their attempt to crack a seemingly unbreakable vault for the biggest payday in history. Guarded by the world's most powerful corporate security team, and with law enforcement on the case, every episode reveals a piece of an elaborate puzzle of corruption, greed, vengeance, scheming, loyalties and betrayals. How did the crew of thieves plan it? Who gets away with it? Who can be trusted?
–
Star Wars: The Bad Batch
Season 2 premiere
Wed Jan 4
On Disney+
Star Wars: The Bad Batch returns to Disney+ on January 4.
From Disney:
"Star Wars: The Bad Batch" follows the elite and experimental clones of the Bad Batch (first introduced in "The Clone Wars") as they find their way in a rapidly changing galaxy in the immediate aftermath of the Clone War. Members of Bad Batch—a unique squad of clones who vary genetically from their brothers in the Clone Army—each possess a singular exceptional skill that makes them extraordinarily effective soldiers and a formidable crew.
–
Ginny & Georgia
Season 2
Thurs Jan 5
On Netflix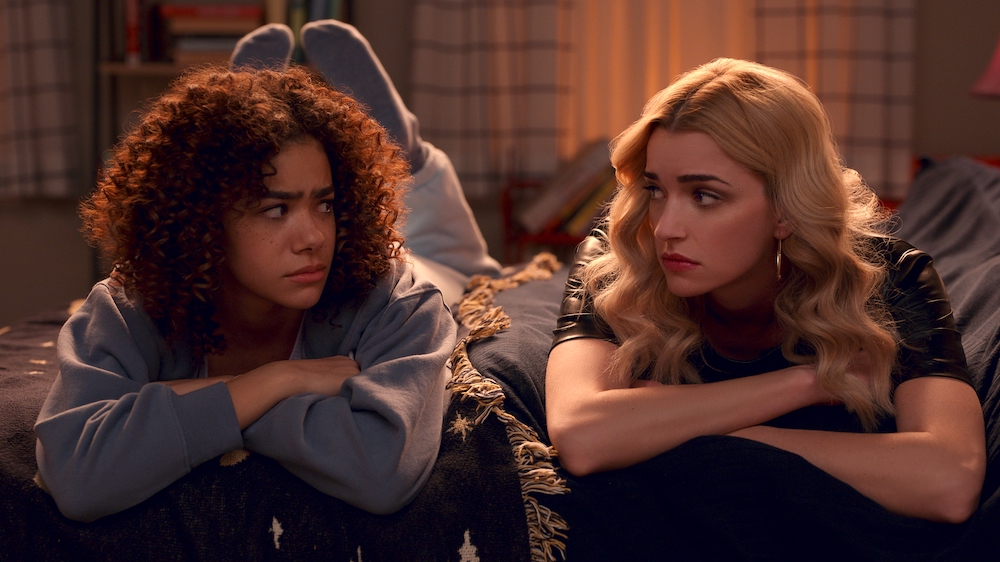 Your fave mother-daughter duo is back and they're messier than ever. Ginny (Antonia Gentry) is trying to come to terms with the knowledge that her mother is a murderer—and even worse, she did it for her. Georgia (Brianne Howey) is trying to put the past behind her as she plans her future with Paul (Scott Porter) as the Mayoress (it's a thing, y'all). But the past can never really stay buried, can it? 
Ginny & Georgia dives deeper into its leading ladies' psyches, revealing more about their past and trauma. And it shows how they react to all the crap thrown their way with opposite—yet equally chaotic—approaches. Ginny turns inward, taking us on a difficult emotional journey that the adults in her life don't always know how to deal with. Meanwhile, Georgia puts on a dazzling smile and stays one step ahead of everyone (because that's all she knows how to do). But when shit really hits the fan, can they rely on each other? S2 tests their bond in new ways, making for a binge-worthy season where you'll root not only for them but for the ones they've come to love too. It's a little YA, a lot of quick quips, and a ton of drama—and you'll be eating up every word.
Ginny & Georgia is back on January 5.
From Netflix:
How do you live with the knowledge that your mother is a murderer? That's what Ginny is going to have to figure out. Burdened with the new understanding that Kenny – her step-dad – didn't die of natural causes, now Ginny must deal with the fact that Georgia not only killed, she killed to protect Ginny. Georgia on the other hand would much prefer that the past be left in the past, after all, she's got a wedding to plan! But the funny thing about Georgia's past is that it never stays buried for long…
–
Anne Rice's Mayfair Witches
Season 1
Sun Jan 8
On AMC/AMC+
Anne Rice's Mayfair Witches debuts on AMC & AMC+ on January 8.
From AMC:
Based on Rice's best-selling trilogy, Lives of the Mayfair Witches, the 8-episode series focuses on an intuitive young neurosurgeon, Rowan (Daddario), who discovers that she is the unlikely heir to a family of witches. As she grapples with her newfound powers, she must contend with a sinister presence that has haunted her family for generations.