This week: His Dark Materials, Tiny Pretty Things, Song Exploder, The Expanse, Small Axe "Education", Ma Rainey's Black Bottom
His Dark Materials
"The Scholar" – Season 2, Episode 5
Mon Dec 14 – 9PM
On HBO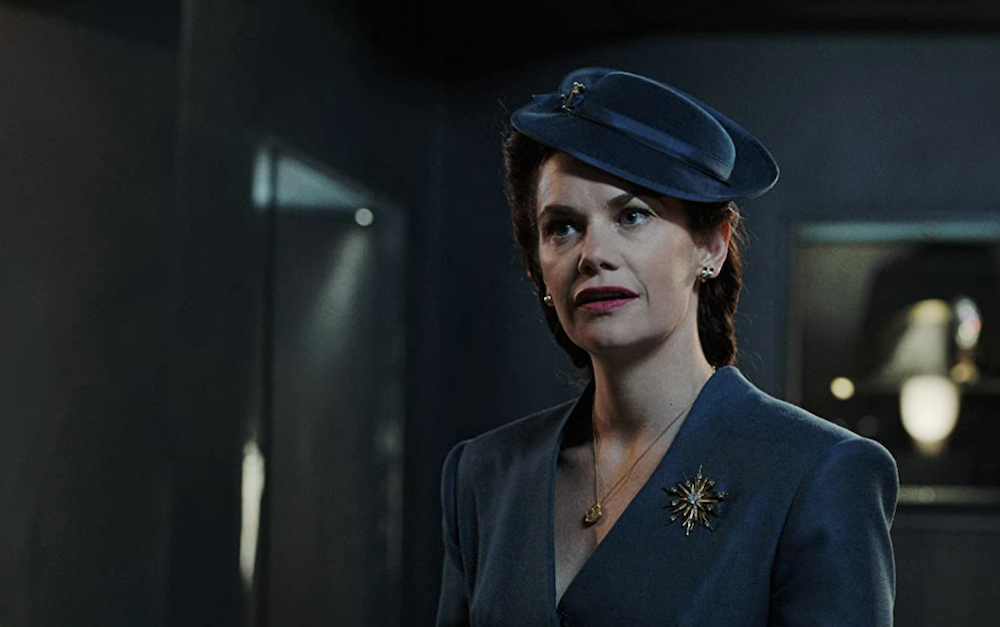 Photo: HBO
Oh damn, things are getting deadly in His Dark Materials. Mrs. Coulter (Ruth Wilson) has found a window into the world where Lyra (Dafne Keen) and Will (Amir Wilson) are—but they've just found out how to travel to other worlds. Just in time, it seems, because Mrs. Coulter has more than a few tricks up her sleeve. You'll finally find out more about her past and the reasons behind her actions when she meets Mary (Simone Kirby). Run, Mary, run! The revelations wrapped up in their conversation will make your jaw drop as S2 accelerates its path towards war. We can only hope our heroes don't stray from their destinies; Will struggles with his new role, while Lrya pushes him to his limit and makes foolish plans to get the Alethiometer back. "The Scholar" builds to the most electrifying scene of the season so far, as each character reveals more layers to them than ever before. You won't be able to tear your eyes away…and you won't be able to see the characters in the same way again.

His Dark Materials is on HBO tonight.
From HBO:
Will and Lyra set out to retrieve what's been lost. Mary takes a leap of faith.
—
Tiny Pretty Things
Season 1
Mon Dec 14
On Netflix
Watch Tiny Pretty Things on Netflix now.
From Netflix:
Based on the book by Sona Charaipotra and Dhonielle Clayton, Tiny Pretty Things is set in the world of an elite ballet academy and charts the rise and fall of young adults who live far from their homes, each standing on the verge of greatness or ruin. As Chicago's only elite dance school, the Archer School of Ballet serves as the company school for the city's renowned professional company: City Works Ballet. The Archer School is an oasis for an array of dancers: rich and poor, from north and south, and a range of backgrounds. Yet they all share a rare talent and passion for dance, a loyal sense of community… and when it comes to their dreams, no Plan B.
—
Song Exploder
Volume 2
Tues Dec 15
On Netflix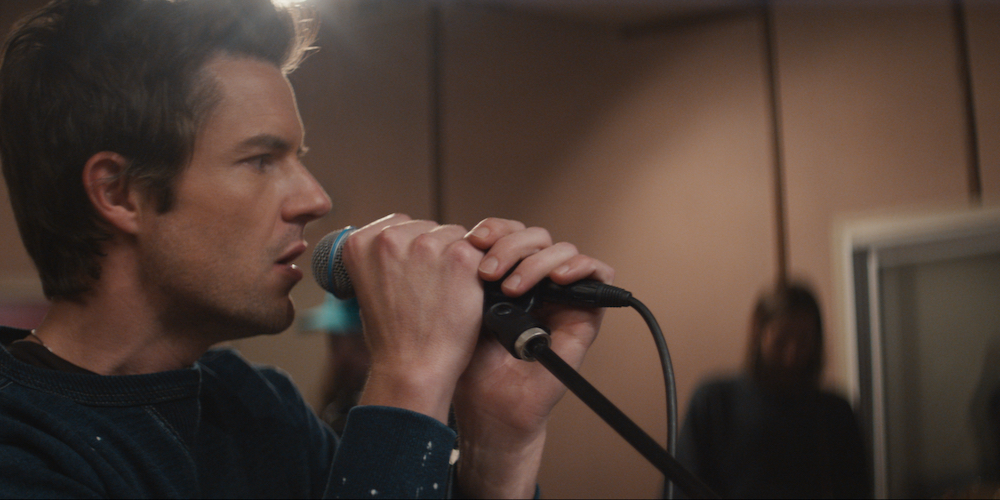 Photo courtesy of Netflix © 2020
Song Exploder returns to draw you in deep and inspire you. Volume 2 treats us to episodes from Dua Lipa, The Killers, Nine Inch Nails, and Natalia Lafourcade. Whether this is your introduction to the artists or you're a longtime fan, these retrospectives will give you a new appreciation not only for the creators themselves but for the songwriting process. The layers in each chosen song are broken apart and put back together through stories right out of a time capsule, interlaced with shots of the artists' hometowns, studio footage, and their lives on tour. The highs and lows, the lessons and influences, a whole rainbow of color goes into making each track the anthems they are today and you'll get lost in the wonder of it all.
Stream Song Exploder tomorrow on Netflix.
From Netflix:
Featured artists in Volume 2 include:
Dua Lipa, the Grammy and BRIT Award-winning singer and songwriter delves into the personal struggles and musical influences that went into the making of her hit song "Love Again" from her second studio album, Future Nostalgia.
The Killers, the Multi-Platinum band break down "When You Were Young," the deeply personal song that felt like a turning point for the band.
Nine Inch Nails, Oscar, Grammy and Emmy-winning composer and Rock & Roll Hall of Fame inductee Trent Reznor discusses powerfully haunting song "Hurt," the final track on NIN's second studio album, The Downward Spiral.
Natalia Lafourcade, the Grammy and 14-time Latin Grammy-winning singer and songwriter, explains how she channeled her history and homeland of Veracruz, Mexico, to create the hit song "Hasta La Raíz."
—
The Expanse
Season 5
Wed Dec 16
On Amazon Prime Video
Tune in to Geek Girl Riot tomorrow at 11pm ET to hear our thoughts on S5!
The Expanse returns to Amazon Prime Video on Wednesday.
From Amazon:
In different parts of the Solar System, the crew of the Rocinante and their allies confront the sins of their past, while Marco Inaros unleashes an attack that will alter the future of Earth, Mars, the Belt, and the worlds beyond the Ring.
—
Small Axe "Education"
Film 5
Fri Dec 18
On Amazon Prime Video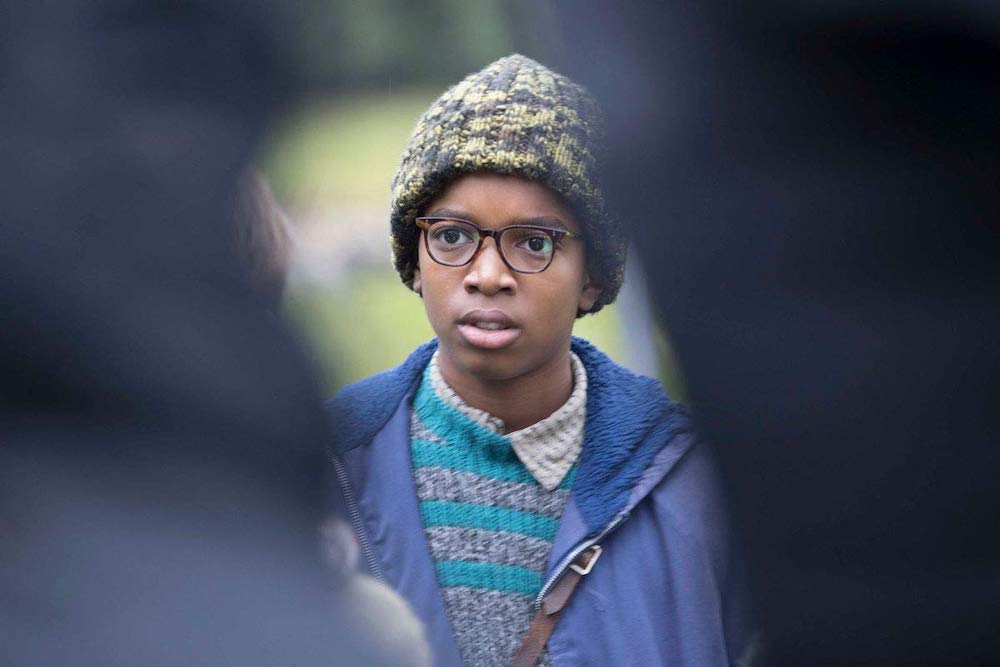 Photo: Amazon
The last chapter of Steve McQueen's Small Axe anthology is "Education", a poignant tale of the ways society treats people of color with learning disabilities. And once again Small Axe proves how little has changed. Even though this film is set in the 80s, the behaviors and attitudes have remained the same. Our leading lad Kingsley (Kenyah Sandy) is a bright and engaging boy who dreams of space; of becoming an astronaut so he can float among the stars. But he struggles with reading so his teachers want to send him to a "special" school…but his mother Agnes (Sharlene Whyte) doesn't quite buy it. She looks for alternative ways to help him get the best education possible.
"Education" is a painful reminder of how many students are sent away so they are out of sight of schools who only chase grades. If Kingsley did not have a family and a community who cared about his future, he would have fallen through the cracks so easily. But fortunately he's surrounded by people who push back against society's structures. He is sent to a Saturday school run by Black women where he's exposed to cultures and history not taught in predominantly white-run schools. It's here we see Kingsley light up and become as excited about words and learning as he is about space—and you see the true impact a great teacher can have. Kenyah Sandy is wonderful as Kingsley, making you truly believe in him and wish for him to succeed. They say it takes a village to raise a child and "Education" shows how collective faith in Kingsley makes him fly. While it shouldn't have taken that much struggle in order to help him succeed, "Education" closes out the Small Axe anthology on an uplifting message: That communities can work together to push for change and for a better future.
Small Axe "Education" comes to Amazon on Friday.
From Amazon:
The story of adolescent Kingsley, who has a fascination for astronauts and rockets. As a result of being disruptive in class, he discovers he's being sent to a school for those with "special needs." His parents soon discover the unofficial segregation policy preventing many Black children from receiving the education they deserve and fight to stop it.
—
Ma Rainey's Black Bottom
Fri Dec 18
On Netflix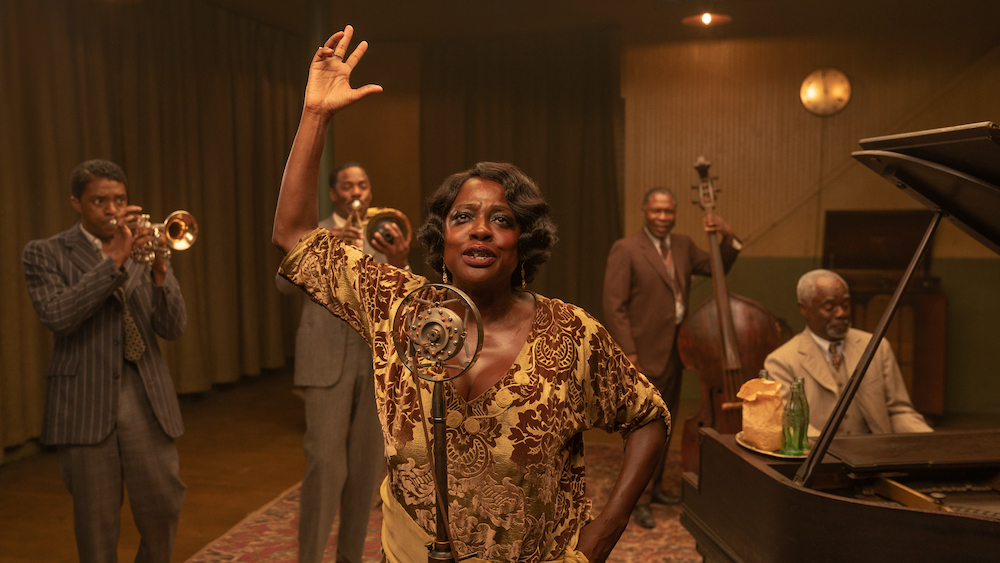 Photo: David Lee/Netflix
From moment one, Ma Rainey's Black Bottom sets us down in a night dark wood. The cinematography is nearly 3-dimensional and we are immediately swept up into running alongside two men. We're uncertain whether the men are running to something or from it, yet from those breathless moments among the trees up to the final refrains we are enraptured. (read our review)
Watch Ma Rainey's Black Bottom on Netflix on Friday.
From Netflix:
Tensions and temperatures rise over the course of an afternoon recording session in 1920s Chicago as a band of musicians await trailblazing performer, the legendary "Mother of the Blues," Ma Rainey (Academy Award® winner Viola Davis). Late to the session, the fearless, fiery Ma engages in a battle of wills with her white manager and producer over control of her music. As the band waits in the studio's claustrophobic rehearsal room, ambitious cornet player Levee (Chadwick Boseman) — who has an eye for Ma's girlfriend and is determined to stake his own claim on the music industry — spurs his fellow musicians into an eruption of stories revealing truths that will forever change the course of their lives.