This week: Grand Crew, The Hand of God, Selling Tampa, The Witcher, With Love
Grand Crew
Season 1
Tues Dec 14 – 8PM
On NBC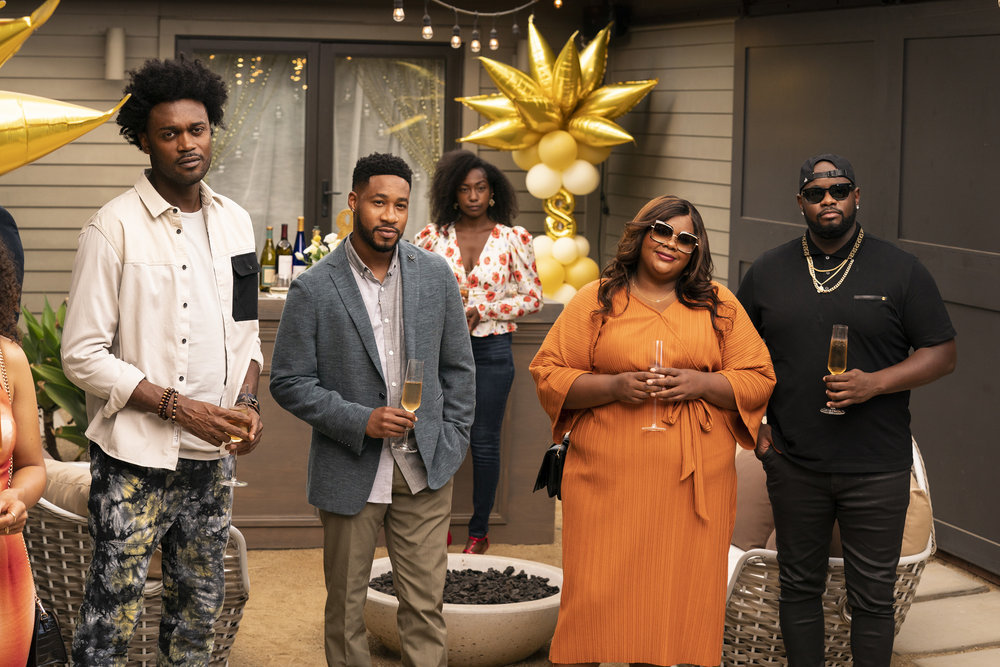 Photo by: Justin Lubin/NBC
The team behind Brooklyn Nine-Nine is bringing a new sitcom to prove once again that everything is so much better when you're ridin' with your crew. Especially when it comes to dating—you need all the help and support you can get to find love in 2021. Whether you're a hopeless romantic or just here to have fun, you're playing the dating game or starting over, you'll see yourself in one of the Grand Crew. The cast has pretty great chemistry and the snarky observations about relationships and life in LA will keep you giggling. Grand Crew is a fun and light-hearted sitcom and, while it doesn't really tread new territory, you'll soon find these quirky individuals growing on you. 
Grand Crew premieres on NBC tomorrow.
From NBC:
From Phil Augusta Jackson (Writer/Producer/Director, "Brooklyn Nine-Nine") and Dan Goor (Creator, "Brooklyn Nine-Nine") comes a new comedy that proves life is better with your crew. This group of young professionals are all trying to navigate the ups and downs of life and love in Los Angeles – and they always find time to gather at their favorite bar to "wine down" and unpack it all. There's Noah, a hopeless romantic too eager to settle down; Nicky, a go-getter in real estate who's adventurous in romance; Sherm, a low-key genius who plays the dating odds; Anthony, whose true love is his career; Wyatt, who's relieved to be married and out of the dating scene; and Fay, who's recently divorced and looking to start fresh in LA. And just like wine, their friendship gets better with time.
—
The Hand of God
Wed Dec 15
On Netflix
The Hand of God comes to Netflix on Wednesday.
From Netflix:
From Academy Award-winning writer and director Paolo Sorrentino (Il Divo, The Great Beauty, The Young Pope) comes the story of a boy, Fabietto Schisa, set in the tumultuous Naples of the 1980s. The Hand of God is a story full of unexpected joys, such as the arrival of football legend Diego Maradona, and an equally unexpected tragedy. Fate plays its part, joy and tragedy intertwine, and Fabietto's future is set in motion. Sorrentino returns to his hometown to tell his most personal story, a tale of fate and family, sports and cinema, love and loss.
—
Selling Tampa
Season 1
Wed Dec 15
On Netflix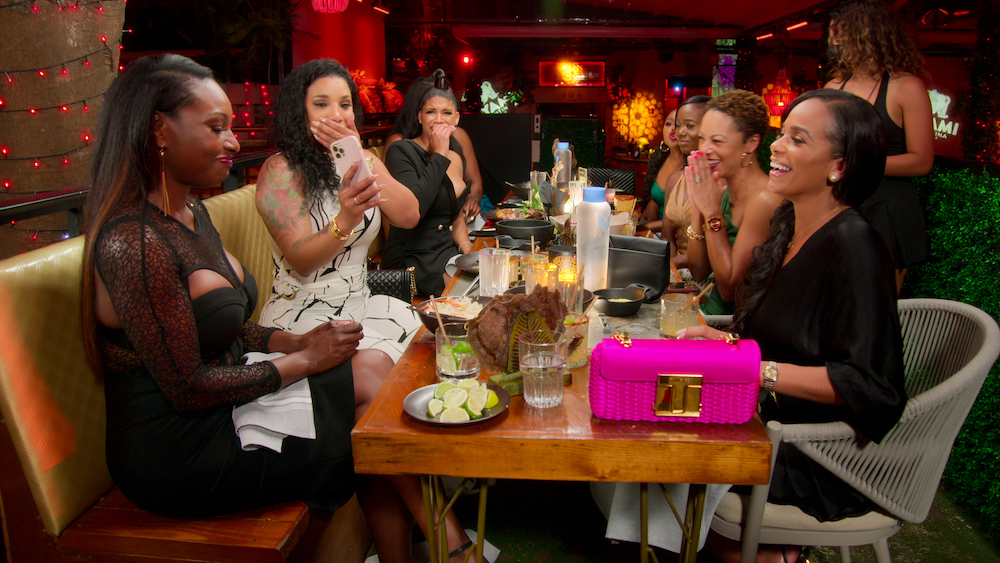 Photo: Netflix
If you need more real estate drama after Selling Sunset S4, get ready to head to the sunny shores of Tampa where the homes are fabulous and the competition is fierce. Selling Tampa follows Allure Realty, an all Black, all women real estate firm that is making big bucks while schmoozing the rich and famous. The houses are always stunning which means you can dream for a while about how the other half live. Each realtor is a boss babe at the top of their game with their own dreams and ambitions. But the high flying lifestyle brings high amounts of shade, which is what will really keep you hooked. Stock up on the popcorn because you're gonna be glued to the screen 'til you've binge-watched the entire season.
Stream Selling Tampa on Netflix on Wednesday.
From Netflix:
Along the Florida coast, Allure Realty stands out among the crowd. Owned by military vet Sharelle Rosado, this all Black, all female real estate firm has its eyes set on dominating the Suncoast. These ladies are equally as fun as they are fiercely ambitious, with all of them vying to be on top of the lavish world of luxury waterfront real estate. Sharelle has big plans for her brokerage and won't let anyone or anything get in the way of making her dreams a reality.
—
The Witcher
Season 2
Fri Dec 17
On Netflix
Photo: Jay Maidment
Toss a coin to your Witcher (Henry Cavill), 'cause he's back for another round and this time he's got another mouth to feed: Princess Ciri (​​Freya Allan), the young girl he swore to protect in S1. Together they embark on a journey to Kaer Morhen, Geralt's childhood home and the safest place he knows. His time there will open up a lot of old wounds and give us more layers to Geralt. Along the way, Ciri begins to question her own upbringing and what she knows about the world, which is amplified by a mysterious power from within herself.
Geralt does his best to protect her—even when she doesn't need it—and begins to open up more in this lone wolf and cub type setup. Although he's still hurting from seemingly losing Yennefer (Anya Chalotra)…who has some soul-searching of her own to do. There's a storm brewing in The Witcher and you'll be sucked in from the start—S1 built the world out so S2 could flourish with more time to explore the characters and plenty of swashbuckling fight scenes in between. It's dark and deeper this time around but still has that classic action adventure fun. Which makes for a binge-worthy season full of Grimm fairytale monsters and even more sinister villains.
The Witcher is back on Friday on Netflix.
From Netflix:
Convinced Yennefer's life was lost at the Battle of Sodden, Geralt of Rivia brings Princess Cirilla to the safest place he knows, his childhood home of Kaer Morhen. While the Continent's kings, elves, humans and demons strive for supremacy outside its walls, he must protect the girl from something far more dangerous: the mysterious power she possesses inside.
—
With Love
Season 1
Fri Dec 17
On Amazon Prime Video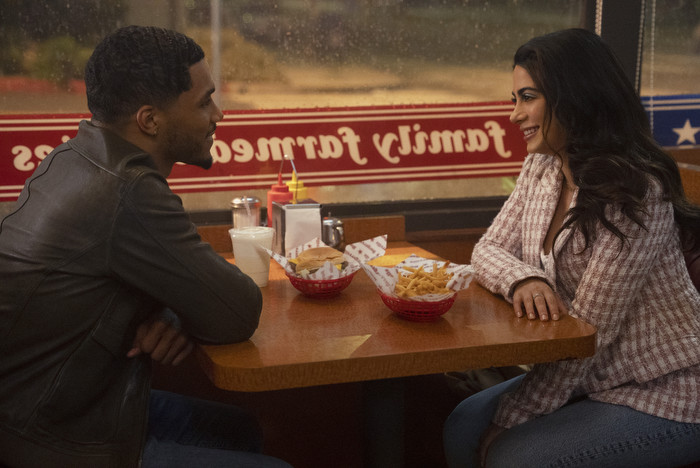 Photo: Amazon Studios
Prepare to get deep in your warm & fuzzy feels with Amazon's new holiday romance series With Love. It follows a loosely connected group of people going through the different stages of love—from new sparks to old flames—during different holidays throughout the year (just to make it extra romantic). It's super cute, a little cheesy, and sometimes bittersweet but of course, there's plenty of drama to make the make-ups even sweeter. What we love most about the series is it's multi-culty and inclusive, which makes all the kinds of love sing. With Love will warm your heart this holiday season and might just get you saying how you really feel, too!
Watch With Love on Amazon Prime Video on Friday.
From Amazon:
Amazon Original Series With Love is a one-hour romantic comedy, written and created by Gloria Calderón Kellett that follows the Diaz siblings, Lily and Jorge, who are both on a mission to find love and purpose. Each of the five episodes, set during a different holiday throughout the year, follows Lily, Jorge and the Diaz family over the course of 12 months as they experience the highs and lows of life during some of the most heightened days of the year.