This week: Baking It, National Treasure: Edge of History, The Recruit, Dance Monsters, 1923
Baking It
Celebrity Holiday Special – Season 2 premiere
Mon Dec 12
On Peacock
Maya Rudolph and Amy Poehler return to host Baking It, kicking off the fabulousness with a celebrity holiday special. The bakers picking up the rolling pin this time are: Kristen Bell, Nicole Richie, Fred Armisen, and JB Smoove. They all bring their own brands of comedic genius to the kitchen, bouncing off each other with pizazz while they create some delicious treats—all to impress the show's traditional group of grannies (who aren't super sure if their new baker-kids are famous or not). You'll be giggling as this show wraps you up in a warm fuzzy hug, while also being pretty impressed by just how top-tier their baking skills are (seriously, how do we get an invite to Christmas at their houses?).
From NBC:
Maya Rudolph and Amy Poehler reunite to host and executive produce "Baking It" Season 2 on Peacock, which will kick off with a lively celebrity holiday special on Dec. 12 at 10 p.m. ET/PT on NBC. In "Baking It: Maya Rudolph & Amy Poehler's Celebrity Holiday Special," Fred Armisen, Kristen Bell, Nicole Richie & JB Smoove join this friendly competition to "cele-bake" the holidays and raise some dough for their favorite charities. Maya and Amy will keep their friends on their toes with thrilling twists throughout the episode.
–
National Treasure: Edge of History
Season 1
Wed Dec 14
On Disney+
National Treasure: Edge of History hits Disney+ on Wednesday.
From Disney:
Jess Valenzuela's life is turned upside down when an enigmatic stranger gives her a clue to a centuries-old treasure that might be connected to her long-dead father. Jess has a knack for solving puzzles, and her skills are put to the test as she and her friends follow a series of clues hidden in American artifacts and landmarks. But can Jess outsmart a black-market antiquities dealer in a race to find history's greatest lost treasure and unbury the truth about her family's past?
–
The Recruit
Season 1
Fri Dec 16
On Netflix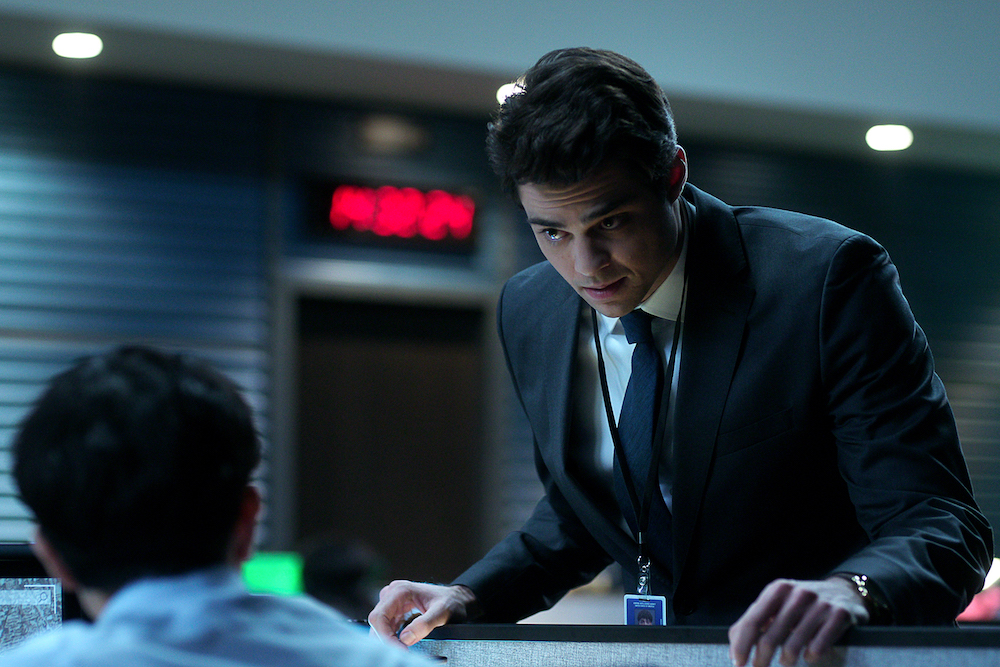 Owen Hendricks (Noah Centineo) is a new CIA recruit who's doing the grunt work of going through graymail letters written by conspiracy theorists, wild cards, and general potential domestic terrorists. Y'know, the boring stuff. When he comes across one letter from a woman named Max Meladze (Laura Haddock) who knows more than any civilian should, he's taken on a wild ride involving kidnapping, blackmail, and violent federal crimes. 
The Recruit is a mix between a workplace drama and a spy thriller, throwing in mystery with explosive high-flying action. It's a bit wobbly in its storytelling at times but Centineo holds his own as Owen, playing him as naive and eager to please with moments of badassery in amongst the chaos that he often creates. Owen knows he's in over his head—he just doesn't realize how deep. But he has the drive to see his mission through to the very end, even when those around him aren't playing the same game. And that energy will keep you hitting "Next Episode" all the way through.
The Recruit debuts on Netflix on Friday.
From Netflix:
THE RECRUIT centers around Owen Hendricks (Noah Centineo), a young CIA lawyer whose first week on the job turns upside down when he discovers a threatening letter by former asset Max Meladze (Laura Haddock), who plans to expose the agency unless they exonerate her of a serious crime. Owen quickly becomes entangled in a dangerous and often absurd world of power politics and mischievous players, as he travels the world in hopes of completing his assignment and making a mark at the CIA.
–
Dance Monsters
Series premiere
Fri Dec 16
On Netflix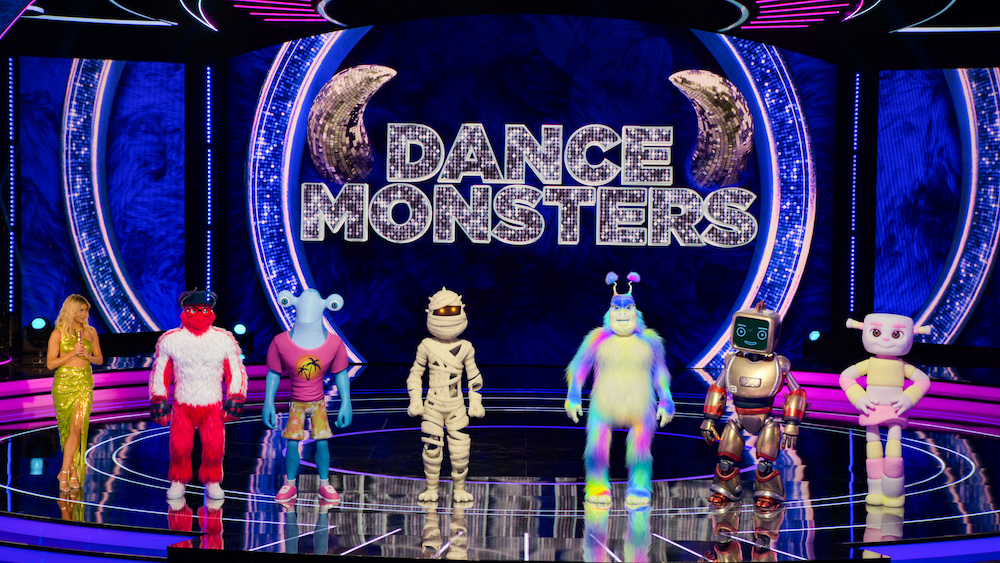 After The Masked Singer proved to be such a monster hit, Netflix is taking that concept and…making it even weirder? Dance Monsters takes a group of amazing dancers, puts them in motion-capture suits, and turns them into CGI monsters who take the stage in their place—allowing the contestants to really show off their skills without being judged for how they look. These dancers all have touching life stories that led them to this show—whether they're trying to find their confidence to show off their moves or they're doing it to show their loved ones what they're made of.
From marshmallow princesses to fluffy aliens, the CGI avatars are a fun twist, although you'll likely spend a good chunk of the first episode wondering how on earth it's filmed (according to the depths of the internet, the live audience is actually watching a rough cut of the animation on a screen—there, we saved you a search). But it's awesome to see how far technology has come; the fact these incredible and often difficult dance moves are captured and beamed onstage in real time is cool to watch. Hosted by Ashley Roberts, with Ne-Yo, Lele Pons, and Ashley Banjo serving as judges, they hold the dancers to high standards, making the competition fierce—except the only claws coming out are CGI ones 'cause Dance Monsters is all about giving these dancers the confidence boost they need to get on stage for real next time.
Dance Monsters hits Netflix on Friday.
From Netflix:
In this feel-good competition, amateur dancers disguised as motion capture monsters bring their best moves, hoping to wow our panel of judges and win $250,000. Ne-Yo, Lele Pons and Ashley Banjo serve as judges. Ashley Roberts serves as host.
–
1923
Season 1 premiere
Sun Dec 18
On Paramount+
Watch 1923 on Paramount+ on Sunday.
From Paramount:
Greed will be the thing that kills us all.