This week: Dash & Lily, Trial 4, Aunty Donna's Big Ol' House of Fun, Chicago Med & Fire & P.D., The Liberator, Station 19 & Grey's Anatomy, Alex Rider, The Blacklist, The Crown, E! People's Choice Awards
Dash & Lily
Series premiere
Tues Nov 10
On Netflix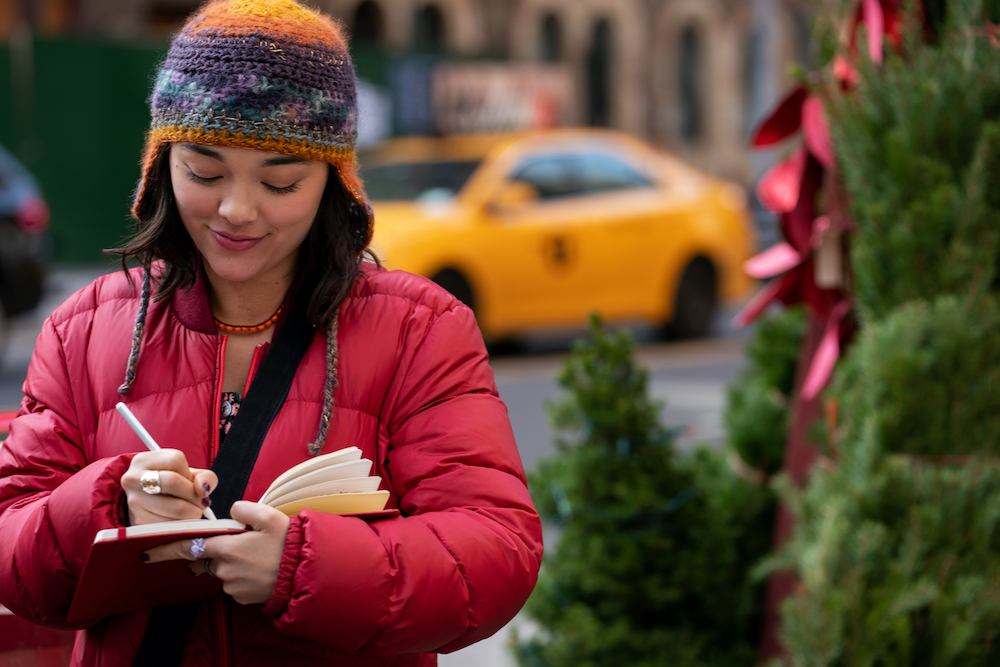 Photo: Alison Cohen Rosa/Netflix © 2020
Dash (Austin Abrams) is your typical brooding YA heartthrob—he's a little (or a lot) pretentious, a little bit heartbroken, and a complete cynic who hates Christmas. Until he finds a red notebook buried in the shelves of NYC's iconic bookstore The Strand. Written in it are a series of dares, leading him to a mysterious girl AKA Lily (Midori Francis), a total sweetheart with a great sense of humor and an even greater sense of whimsy when it comes to love and the holidays. With an assist from some pretty awesome friends (Boomer, we heart you) and a certain pop-rock trio, Dash & Lily exchange a series of dares and written messages via the notebook, slowly pulling each other into their worlds for a sweet and funny tale of romance and friendship. (read our review)
Watch Dash & Lily on Netflix tomorrow.
From Netflix:
A whirlwind Holiday romance builds as cynical Dash and optimistic Lily trade dares, dreams, and desires in the notebook they pass back and forth at locations all across New York City, finding they have more in common with each other than they would have expected.
—
Trial 4
Series premiere
Wed Nov 11
On Netflix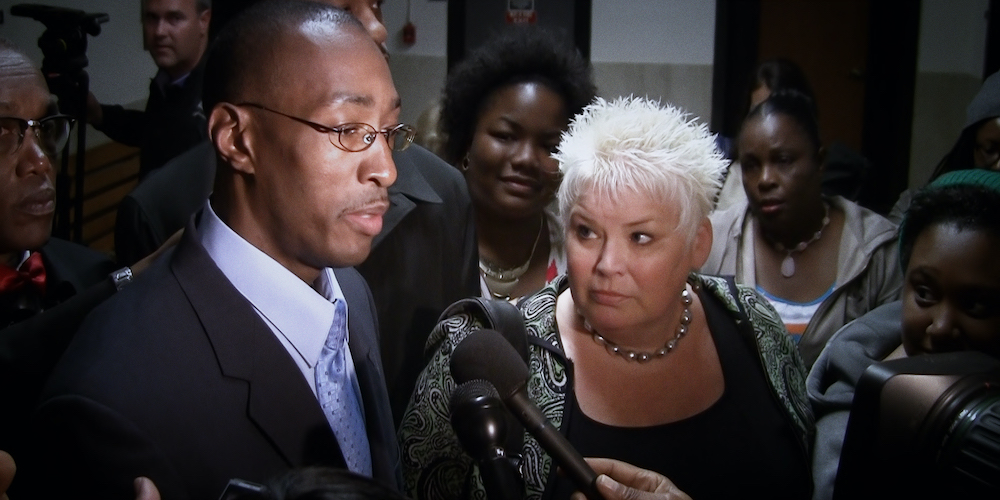 Photo: Netflix © 2020
In 1993, Boston was shaken by the brutal killing of a police officer. The public and those close to Detective John Mulligan called for justice but the result was a whirlwind of coverups and corruption that led to the conviction of Sean K. Ellis, a Black teenager. Ellis served 22 years before his conviction was overturned by a judge who ruled "justice was not done." Trial 4 takes a relatively balanced look into the investigation, talking to the officers who worked with Mulligan as well as Ellis, his lawyer, and others involved in the trial. And this series is sadly all too timely, shining a light on the tight-knit mentality that some police departments have and how willing they are to protect their own, even if it sacrifices the people they are sworn
to protect.
Trial 4 comes to Netflix on Wednesday.
From Netflix:
A Boston man facing his 4th trial for murdering a police officer fights to prove his innocence and expose the police corruption that unjustly put him away for 22 years.
—
Aunty Donna's Big Ol' House of Fun
Season 1
Wed Nov 11
On Netflix
Photo: Netflix © 2020
Strap in and get ready for WEIRD with Netflix's new sketch show. Aunty Donna's Big Ol' House of Fun jumps from sketch to skit that tie together into a tripped out timeline. It's the kind of bizarre comedy that feels like channel surfing at 4am after you've worked up a case of the munchies and everything is infinitely funnier. You won't quite know what's hit you at first (it could be a drum) but sink into Aunty Donna's Big Ol' House of Fun and let the Australian comedy group entertain you with wacky wordplay and spot on jokes—see if you can keep up.
Aunty Donna's Big Ol' House of Fun hits Netflix on Wednesday.
From Netflix:
Australian comedy group Aunty Donna invites you into their Big Ol' House of Fun! In their new Netflix original six-part sketch series, Aunty Donna's Big Ol' House of Fun, Mark Samual Bonanno, Broden Kelly, and Zachary Ruane take viewers along for an absurdist adventure through their everyday lives. Come on inside if you're prepared to handle satire, parody, clever wordplay, breakout musical numbers, and much more.
—
Chicago Med, Fire & P.D.
Series premieres
Wed Nov 11 – 8PM
On NBC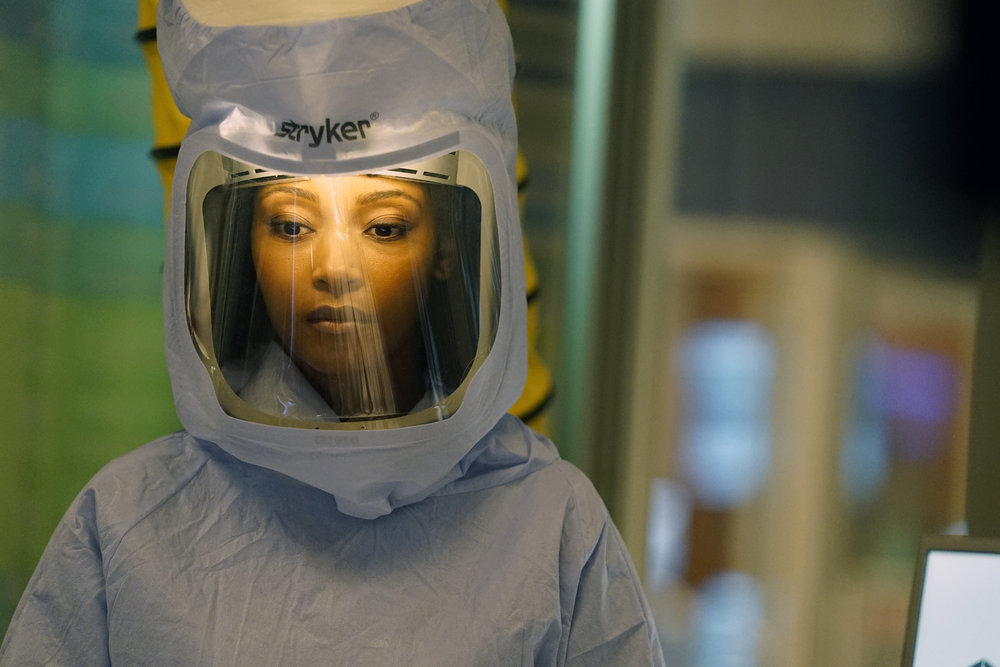 Photo: Elizabeth Sisson/NBC
NBC's heading back to Chicago with the return of Chicago Med, Chicago Fire, and Chicago P.D. for an explosive night of drama. They're naturally focused on the pandemic, along with the rising tensions and protests against police brutality of 2020. With the pandemic disrupting shooting schedules and causing delays, along with some surprise cast exits, this return has been a long time coming. The premiere night will shake things up in a major way, causing some heartache, some new sparks, and some interesting new changes. So clear your schedule and prepare to take a trip to Chicago for a dose of action and heightened reality in a time that is already pretty turbulent for so many of us.
Chicago Med, Fire & P.D. return to NBC on Wednesday.
From One Chicago:
When their community hurts, the heroes of Chicago Med, Chicago Fire and Chicago P.D. respond.
—
The Liberator
Season 1
Wed Nov 11
On Netflix
The Liberator comes to Netflix on Wednesday.
From Netflix:
The World War II drama series The Liberator, tells the riveting true story of the bloodiest and most dramatic march to victory of the Second World War: the battlefield odyssey of maverick U.S. Army officer Felix Sparks and his infantry unit as they fought for over five hundred days to liberate Europe. Based on the book "The Liberator: One World War II Soldier's 500-Day Odyssey" by Alex Kershaw, the series was created by Jeb Stuart (Die Hard, The Fugitive).
—
Grey's Anatomy & Station 19
Series crossover special
Thurs Nov 12 – 8PM
On ABC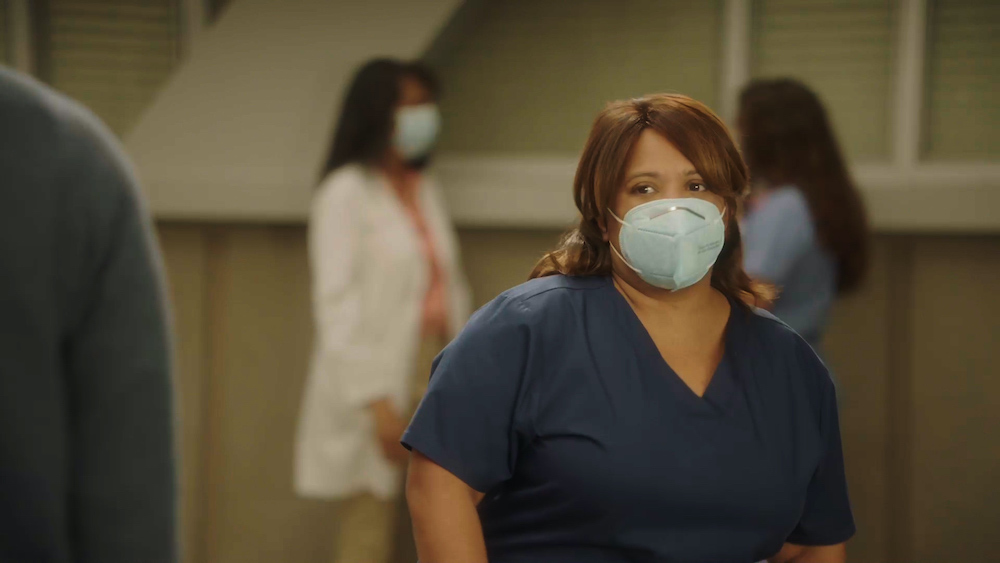 Photo: ABC
Grey's Anatomy and Station 19 return to ABC for a one-two punch on Thursday. The pandemic has hit Grey Sloan Memorial hard and its staff are struggling to cope both emotionally and physically. Things are made worse when a fire brings in our Station 19 crew and adds more patients to the strain on the hospital. The crossover may be exciting to watch but it's also going to make your heart ache as our Grey's & Station 19 crew make you appreciate the frontline workers even more right now.
Watch Grey's Anatomy and Station 19 on ABC on Thursday.
From ABC:
In the midst of the early days of the COVID-19 pandemic, Grey Sloan Memorial and its surgeons' lives have been turned upside down. The season 17 premiere picks up one month into the pandemic, and it's all-hands-on-deck as Meredith, Bailey and the rest of the Grey Sloan doctors find themselves on the frontlines of a new era. Meanwhile, an unintentionally started fire has first responders from Station 19 bringing patients into the hospital for treatment.
—
Alex Rider
Season 1
Fri Nov 13
On IMDb TV
Stream Alex Rider on IMDb TV on Friday.
From Amazon:
Alex Rider is a coming of age spy-thriller series based on the best-selling, global phenomenon book franchise written by Anthony Horowitz, which has sold over 20 million copies worldwide. The series follows Alex Rider, a London based teenager who has unknowingly been trained since childhood for the dangerous world of espionage. Pressured to help investigate his uncle's death, and how it connects to the assassination of two high-profile billionaires, Alex reluctantly assumes a new identity and goes undercover in a remote boarding school called Point Blanc. Isolated far above the snowline in the French Alps, Point Blanc claims to set the troubled teenage children of the ultra-rich back onto the right track. As Alex digs deeper, he discovers the students are in fact the subjects of a disturbing plan which Alex will have to risk his life to stop. The season is based on the second book in the franchise, Point Blanc.
—
The Blacklist
"Roanoke" – Season 8 premiere
Fri Nov 13 – 8PM
On NBC
Dive into The Blacklist on NBC on Friday.
From TV Guide:
Red directs the Task Force to investigate a legendary criminal who organizes elaborate extractions. Meanwhile, Liz works to hatch a secret plan with her mother, Katarina Rostova.
—
The Crown
Season 4
Sun Nov 15
On Netflix
Photo: Des Willie
We've been most interested to see how The Crown handles this era of the royal family: the Thatcher AND the Diana years. It was a tumultuous and difficult time in British history, with tensions running high between England and Ireland with the rise of the IRA, the popularity of the royal family thrown into the spotlight, and a political leader who ruled with an iron fist. Watching Thatcher (played impeccably by Gillian Anderson) spar with Elizabeth (Olivia Colman) is truly fascinating to watch—political views and actions aside, it's without question that these were two incredibly strong women and leaders. It contrasts sharply with Charles' (Josh O'Connor) scenes with Diana (Elizabeth Debicki), whom he finds utterly fascinating and charming. You know there's plenty of drama to come and The Crown delivers it in its classic dry yet darkly compelling way.
The Crown comes back to Netflix on Sunday.
From Netflix:
As the 1970s are drawing to a close, Queen Elizabeth (Olivia Colman) and her family find themselves preoccupied with safeguarding the line of succession by securing an appropriate bride for Prince Charles (Josh O'Connor), who is still unmarried at 30. As the nation begins to feel the impact of divisive policies introduced by Britain's first female Prime Minister Margaret Thatcher (Gillian Anderson), tensions arise between her and the Queen which only grow worse as Thatcher leads the country into the Falklands War, generating conflict within the Commonwealth. While Charles' romance with a young Lady Diana Spencer (Emma Corrin) provides a much-needed fairytale to unite the British people, behind closed doors, the Royal family is becoming increasingly divided.
—
E! People's Choice Awards
Sun Nov 15 – 9PM
On BRAVO, USA, Syfy, E!
E! People's Choice Awards airs on Sunday.
From TV Guide:
The E! People's Choice Awards, hosted by Demi Lovato, will honor superstars across Music, TV, Movies and Pop Culture like never before.