This week: The Disney Holiday Singalong, CMA Country Christmas, His Dark Materials, 88th Annual Christmas in Rockefeller Center, Sound of Metal, Small Axe "Red, White and Blue", Selena: The Series, Big Mouth, Mank, The Hardy Boys, The Great British Baking Show: Holidays, Euphoria
The Disney Holiday Singalong
Mon Nov 30 – 8PM
On ABC
The Disney Holiday Singalong airs on ABC tonight.
From ABC:
Returning for a third iteration, "The Disney Holiday Singalong" will feature more music and magic just in time for the holidays. The one-hour festive musical event will feature star-studded performances, animated on-screen lyrics, more favorite Disney melodies and classic holiday songs.
—
CMA Country Christmas
Mon Nov 30 – 9PM
On ABC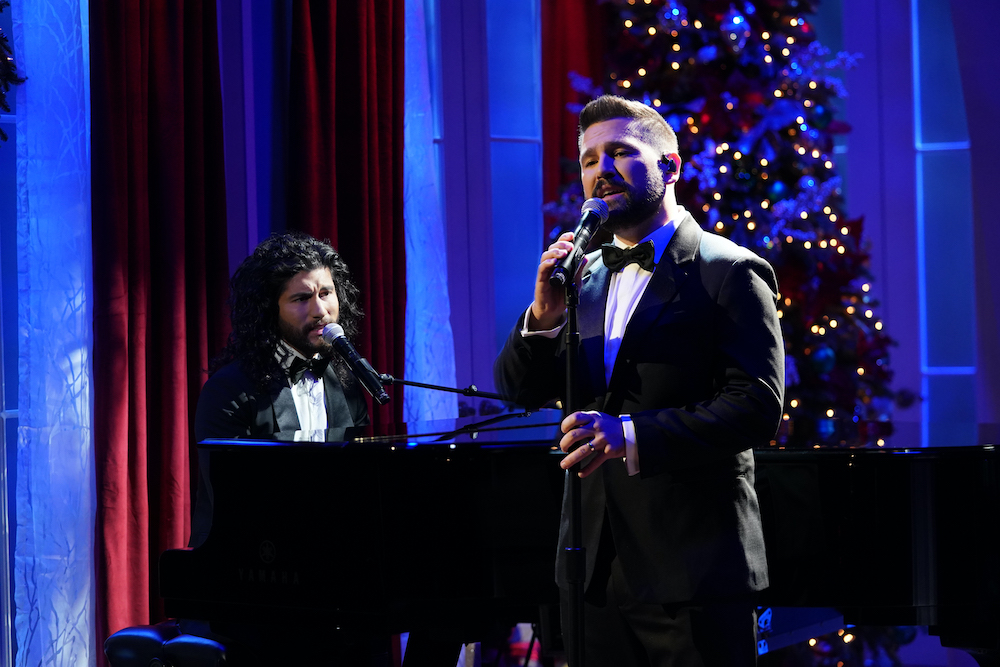 Photo: John Russell/CMA
If The Disney Holiday Singalong wasn't enough to put you in a festive mood, ABC adds some country magic to the mix with CMA Country Christmas. Thomas Rhett and Lauren Akins host the annual holiday celebration with performances from the likes of Dan + Shay, Lady A, Florida Georgia Line, Tim McGraw, and more. Yup, this holiday special has enough star power to get you singing along in no time. Rhett & Akins bring some gentle sparkling humor while the artists play a bunch of festive tunes to make CMA Country Christmas a warm n' fuzzy holiday celebration.
CMA Country Christmas hits ABC tonight.
From ABC:
"CMA Country Christmas" rings in the holiday season annually with a night full of festive classics and one-of-a-kind musical performances. The event is filmed in Nashville, Tennessee and airs each holiday season on ABC Television Network. Now in its 11th year, the 2020 Christmas special is being hosted by Thomas Rhett and his wife, Lauren Akins, with performances from some of today's biggest Country Music stars!
—
His Dark Materials
"Theft" – Season 2, Episode 3
Mon Nov 30 – 9PM
On HBO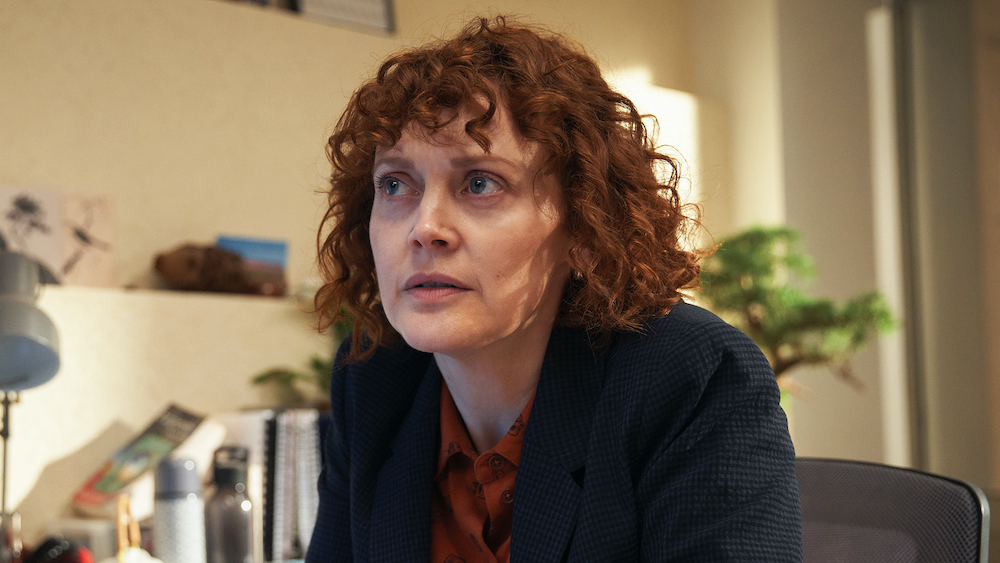 Photo: HBO
Lyra (Dafne Keen) and Will (Amir Wilson) are being watched more closely than they realize. "Theft" flips between sinister and terrifying as the Magisterium's attempts to capture them become more and more brazen. Then things go terribly wrong and they're pushed in a dangerous new direction. Meanwhile Lee (Lin-Manuel Miranda) gets backed into a treacherous corner. It seems the closer he moves towards Lyra, the closer he comes to getting his ass kicked. And boy, he's in big trouble when he crosses paths with Mrs. Coulter (Ruth Wilson). Watching her spar with Lee is more thrilling than a high-stakes gunfight—they're both whip-smart and willing to do whatever it takes. Their love for Lyra makes them stronger than ever in two totally different ways. But just when things turn dark between them, Mrs. Coulter does something wholly unexpected…although you'll still wonder what she's really up to. "Theft" will play with your emotions, tearing you between hope and fear—but just when everything seems lost, the story finds inventive ways of reaching new heights to surprise and thrill.
His Dark Materials is on HBO tonight.
From HBO:
Lyra ignores the alethiometer's advice leading to dangerous consequences.
—
88th Annual Christmas in Rockefeller Center
Wed Dec 2 – 8PM
On NBC
Watch 88th Annual Christmas in Rockefeller Center
on NBC on Wednesday.
From NBC:
Viewers will be treated to festive performances by Kelly Clarkson, Goo Goo Dolls, Earth, Wind & Fire, Brett Eldredge, Jimmy Fallon, Tori Kelly, Leslie Odom Jr., Dolly Parton, Pentatonix, Dan + Shay, Gwen Stefani and Meghan Trainor. The evening includes a special holiday treat with Clarkson and Eldredge performing together, along with duets featuring Parton and Fallon, and Trainor and Rock & Roll Hall of Fame supergroup Earth, Wind & Fire. The cast from the Tony Award-winning hit "Ain't Too Proud" will perform a musical number and the Radio City Rockettes will also make an appearance.
—
Sound of Metal
Fri Dec 4
On Amazon Prime Video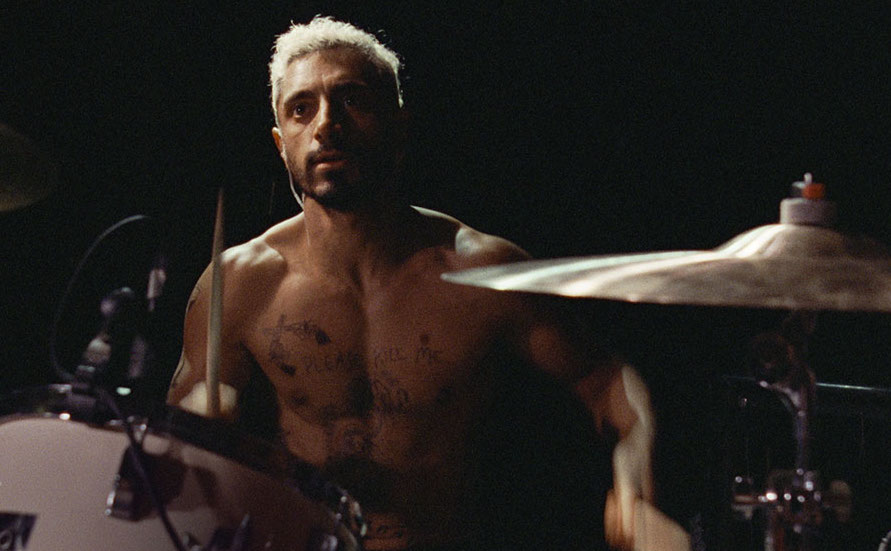 Photo: Amazon
Ruben (Riz Ahmed) is a drummer in a heavy metal band—he keeps the beat hard & fast and he lives life with the speakers cranked up to 11. Until a ringing in his ears starts and quickly gets worse and worse until everything around him sounds muffled. All the music that brought him joy, the words of love from his girlfriend Lou (Olivia Cooke), the everyday sounds—gone. It's a huge adjustment and he struggles, worrying everyone around him, especially Lou who knows he's a recovering drug addict and this loss will be a huge source of pain for him.
Lou encourages Ruben to join a community of deaf and hard of hearing people who teach him sign language and help him cope with the change. It's here he learns not only how to communicate in new ways but to become more open and vulnerable. Through dealing with his hearing loss he comes to terms with the trauma of his past and his sobriety. Sound of Metal is a moving film that isn't just about hearing loss and deafness; it covers so many levels of adjustment and acceptance in all aspects of Ruben's life. At times it's uncomfortable and heartbreaking, at other times uplifting. Ruben will take you along for the ride on his emotional journey and you'll come through it with a deeper connection to how we each experience the world differently.
Sound of Metal comes to Amazon on Friday.
From Amazon:
Metal drummer Ruben begins to lose his hearing. When a doctor tells him his condition will worsen, he thinks his career and life is over. His girlfriend Lou checks the former addict into a rehab for the deaf hoping it will prevent a relapse and help him adapt to his new life. After being welcomed and accepted just as he is, Ruben must choose between his new normal and the life he once knew.
—
Small Axe "Red, White and Blue"
Episode 3
Fri Dec 4
On Amazon Prime Video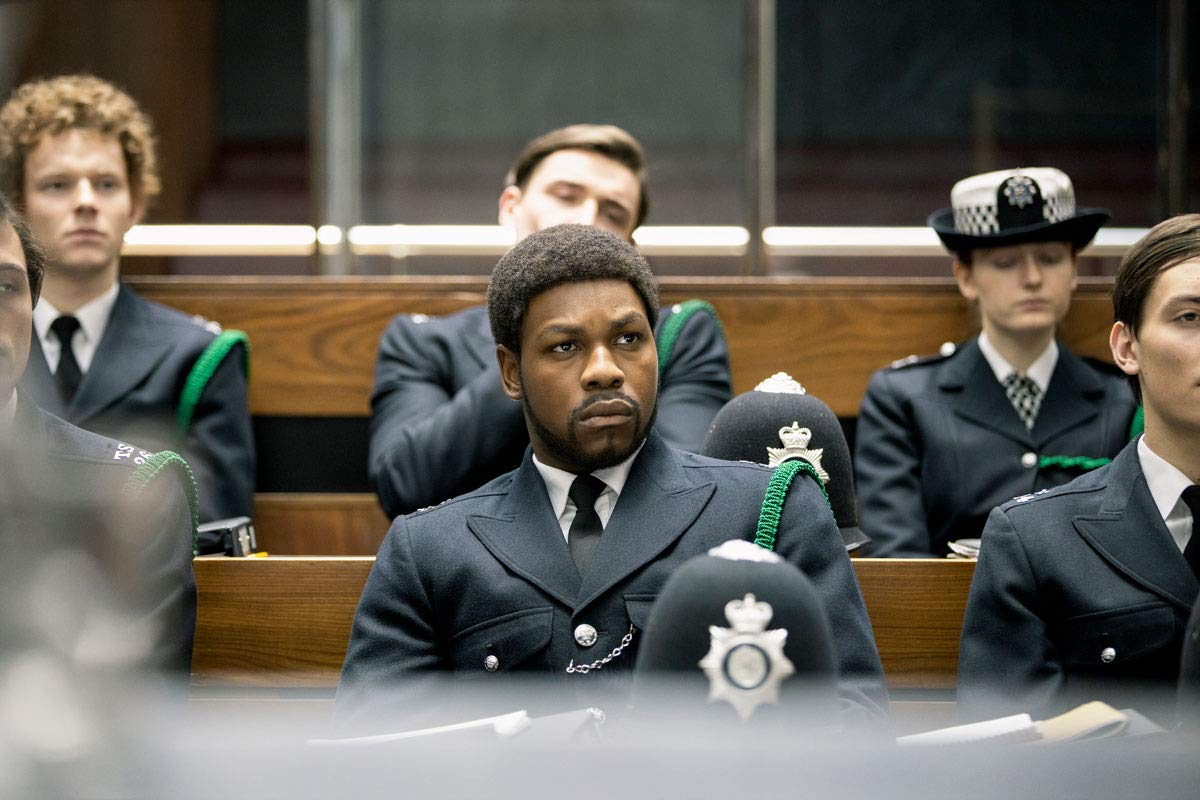 Photo: Amazon
It's on the forefront of our minds right now: The current justice system needs to be broken down and rebuilt in ways that benefit, include, and take care of everyone. While change must come from all of us on the outside using our voices, it must also come from within. That's what Small Axe's latest film "Red, White and Blue" examines by taking us back to 1980s London during a time of major overhaul of the Metropolitan Police. The film tells the true story of Leroy Logan (portrayed by John Boyega), a scientist who decided to join the police in order to try and change racist attitudes from within. This career change follows a brutal act of violence against Leroy's father Ken (Steve Toussaint), who's beaten by police for no reason. He's left hospitalized, near unrecognizable. In reality, then change was a long time coming: We see how Leroy and his family are consistently treated as criminals by police officers over many years. We also see Leroy's drive to do some good in the world, to become part of the system that marginalizes him in order to change it.
As an officer, Leroy is often met with the same discrimination he faced growing up, only now it's from his fellow officers. He's also met with feelings of betrayal by his own family and his community who have suffered racism and brutality at the hands of the police. Boyega portrays Leroy with incredible grace and emotional depth; you see how difficult it is for him to be pulled between serving his community and holding his country accountable. It also shows how much harder he has to work compared to his team. And how, sometimes, no matter how hard you work or how good you are, justice isn't always served. It's incredibly sad knowing how little has changed—in fact, in a recent interview, the real life Logan said: "The Met police today looks and feels as racist as it was before." He went on to serve in the Met Police for three decades and achieved so many big strides towards a better system. While "Red, White and Blue" only focuses on his early days as an officer, it is timely and painfully comparable to today's issues, showing how far we still have to go.
Stream new installments of Small Axe
on Amazon Prime Video every Friday.
From Amazon:
Tells the true story of Leroy Logan, a young forensic scientist with a yearning to do more than his solitary laboratory work. When he sees his father assaulted by two policemen, he finds himself driven to revisiting a childhood ambition to become a police officer; an ambition borne from the naïve hope of wanting to change racist attitudes from within.
—
Selena: The Series
Part One
Fri Dec 4
On Netflix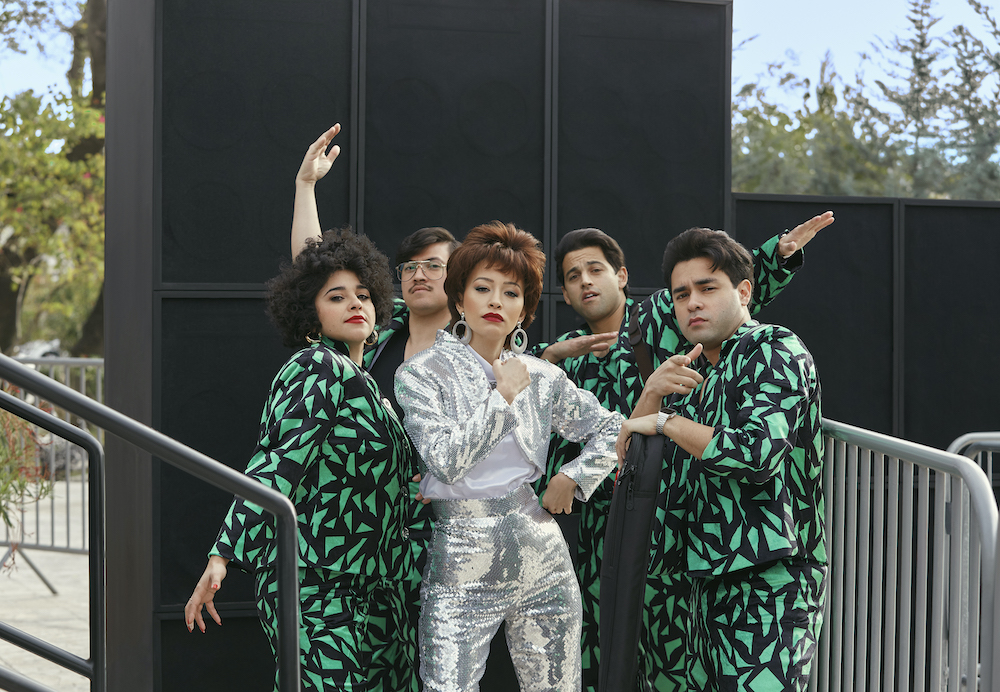 Photo: Sara Khalid/Netflix © 2020
It's time to get to know Selena Quintanilla (Christian Serratos) AKA the Queen of Tejano all over again (Jennifer Lopez portrayed the singer in the 1995 film Selena, which was her breakout role). We first meet her as a young child in Texas where her family bonds through music. It's not long before they discover Selena's incredible voice. So her father Abraham (Ricardo Chavira) forms a band with her and her siblings, putting all his faith in Selena's talent even when everything else crumbles around them. They go from playing empty restaurants to small festivals, slowly but steadily growing. Through it all, Selena hones her image, flipping between Spanish and English language songs, learning what connects people to music. Selena: The Series is quiet yet strong, making you root for Selena through interactions with her family. The show takes time to share their own hopes and worries alongside hers to add more layers to her journey. Selena doesn't just tell the story of the beloved star, it tells the story of the American Dream—that hard work and a belief in your talents can take you to new heights.
Watch Selena: The Series on Netflix on Friday.
From Netflix:
Before she became the Queen of Tejano Music, Selena Quintanilla was a young girl from Texas with big dreams and an even bigger voice. Selena: The Series explores her journey from singing small gigs to becoming the most successful female Latin artist of all time — and the years of hard work and sacrifice the Quintanilla family navigated together.
—
Big Mouth
Season 4
Fri Dec 4
On Netflix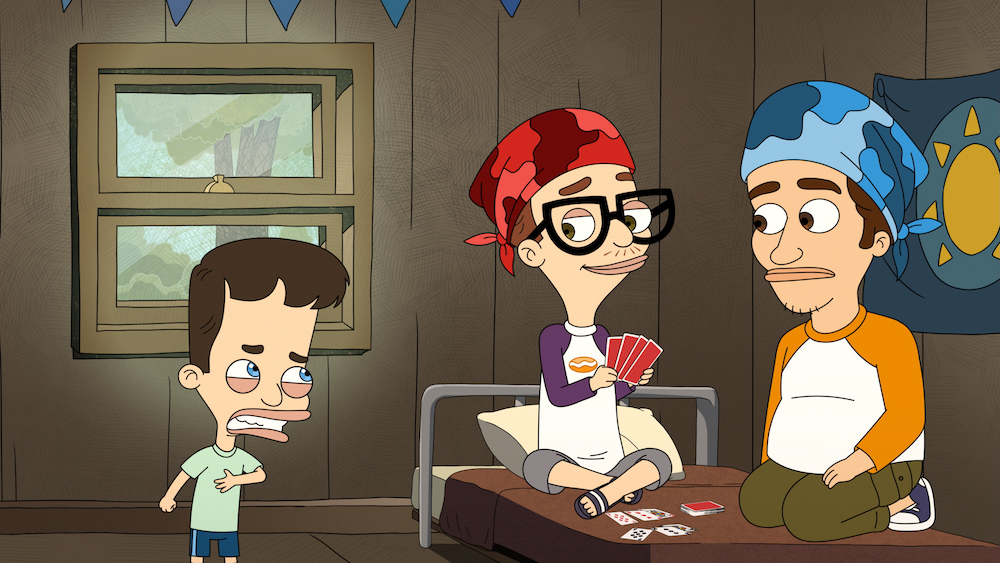 Photo: Netflix © 2020
Big Mouth is headed to summer camp! Because there's nothing more awkward than sending all the kids from your class—the ones you need a break from—to a place with no real parental supervision. It adds an extra layer of pressure to what the characters are going through, while also giving them a bit more freedom from the confines of their families. The season continues Big Mouth's trend of covering a whole range of emotions and themes. When a fellow camper comes out as trans, it invites all sorts of horrendously invasive questions at first, before taking a pretty endearing turn. Meanwhile Jessi (Jessi Klein) gets her period which puts her in some embarrassing and anxiety-inducing situations. Nick (Nick Kroll) is also facing some embarrassment of his own: He's scared of using a public shower. Like any Big Mouth storyline, each story arc is handled with way too much honesty, vulgar inappropriateness, and ultimately acceptance.
In its own weird ways, summer camp prepares the kids for eighth grade, which is a time of huge change for any teenager. All the anxieties that come with growing up are thoroughly (and we mean thoroughly) explored throughout the rest of S4. Especially when cuffing season sends Bridgeton Middle School into romantic chaos, while puberty hits everyone HARD. Get ready to switch between cringing behind your hands at all the brutally honest truths to cackling at all the pop culture references.
Big Mouth returns to Netflix on Friday.
From Netflix:
Season 4 of Big Mouth focuses on anxiety; the anxiety of growing up, of figuring out who you are, discovering yourself, accepting yourself. The season starts at summer camp before our gang heads to 8th grade. Maria Bamford descends as Tito the Mosquito, the anxiety ridden insect who targets all our favorite kids. As the season progresses, we meet Zach Galifianakis' Gratitoad, who is there to help our crew cope with their anxiety and not let it completely own them. In the great Big Mouth tradition, the show continues to explore human sexuality and everything around it, including racial and sexual identity, love in all its forms, and having "The Hugest Period Ever." Additional guest stars include: Seth Rogen, Josie Totah, Lena Waithe, Quinta Brunson, John Oliver, Sterling K. Brown, Paul Giamatti, Maya Erskine and Anna Konkle. As previously announced, Ayo Edebiri has been cast as Missy and will first be introduced during the penultimate episode as her character continues to evolve. She will continue to voice Missy in the final episode and for future seasons.
—
Mank
Fri Dec 4
On Netflix
From Netflix:
1930s Hollywood is re-evaluated through the eyes of scathing social critic and alcoholic screenwriter Herman J. Mankiewicz as he races to finish the screenplay of Citizen Kane for Orson Welles.
—
The Hardy Boys
Season 1
Fri Dec 4
On Hulu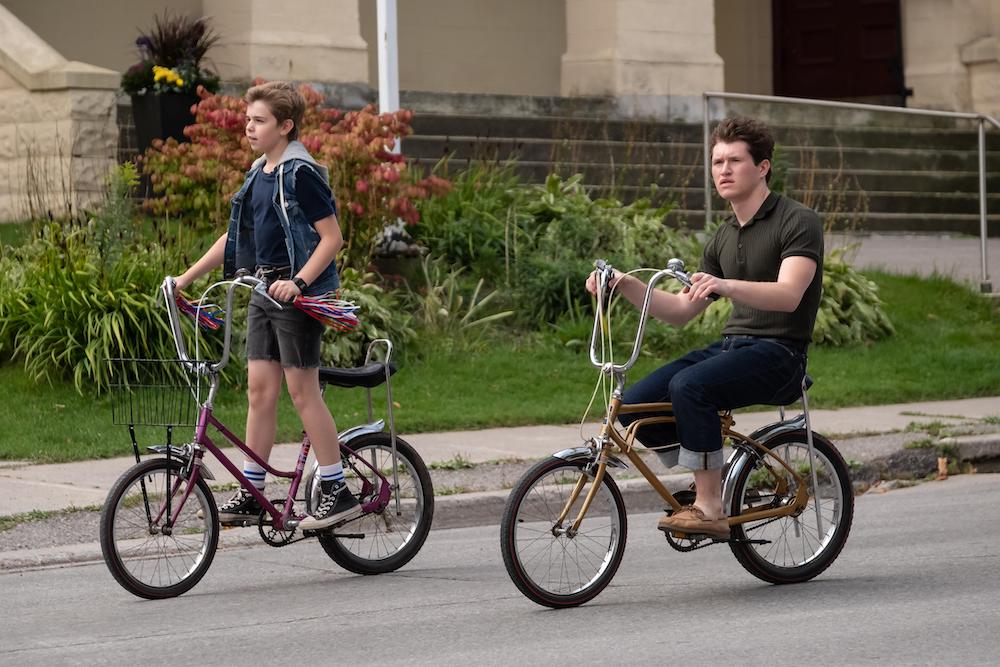 Photo by: Brooke Palmer/Hulu
The beloved amateur sleuth series is getting a fresh update from Hulu. The Hardy Boys are two brothers, 16-year-old Frank (Rohan Campbell) and 12-year-old Joe (Alexander Elliot), who are forced to move to their parent's hometown of Bridgeport following the mysterious death of their mother. Left mostly in the care of their aunt Trudy (Bea Santos), they come across some bizarre clues and even stranger people who bring danger and murder into the small town. Their family have just as many skeletons in their closet, leading the Hardy Boys to investigate on their own. The Hardy Boys is a solid adaptation, mixing in suspense and a lot of drama with a sense of adventure to keep you invested. It's set in the 80s, capturing the look and feel of the decade along with a damn good soundtrack to match. It lands somewhere between Stranger Things and Riverdale but manages to stand out well on its own. Ooh, and there's plenty of murder and explosions and disappearances! Okay, it's a bit over the top and not super believable but The Hardy Boys has fun with its storyline, staying dark and creepy without straying into misery territory.
Stream The Hardy Boys on Friday.
From Hulu:
After a family tragedy strikes, Frank Hardy (Rohan Campbell), 16, and his brother Joe (Alexander Elliot), 12, are forced to move from the big city to their parent's hometown of Bridgeport for the summer. Staying with their Aunt Trudy (Bea Santos), Frank and Joe's quiet summer quickly comes to a halt when they discover their dad, detective Fenton Hardy (James Tupper) has taken on a secret investigation. Realizing that their Dad may be onto something the boys take it upon themselves to start an investigation of their own, and suddenly everyone in town is a suspect.
—
The Great British Baking Show: Holidays
Season 3
Fri Dec 4
On Netflix
The Great British Baking Show: Holidays is back on Netflix on Friday.
From Netflix:
Cake pops, canapes, favorite contestants from seasons past and the "Derry Girls" cast bring Yuletide joy to the tent. But will Paul be naughty or nice?
—
Euphoria
"Trouble Don't Last Always" – Holiday Special
Sun Dec 6 – 9PM
On HBO
Watch Euphoria on HBO on Sunday.
From HBO:
In the aftermath of being left by Jules at the train station and relapsing, the first special episode follows Rue (played by Emmy®-winner Zendaya) as she celebrates Christmas.