This week: His Dark Materials, Hillbilly Elegy, Happiest Season, Saved by the Bell, The Christmas Chronicles 2, Small Axe "Lovers Rock", Virgin River
His Dark Materials
"The Cave" – Season 2, Episode 2
Mon Nov 23 – 9PM
On HBO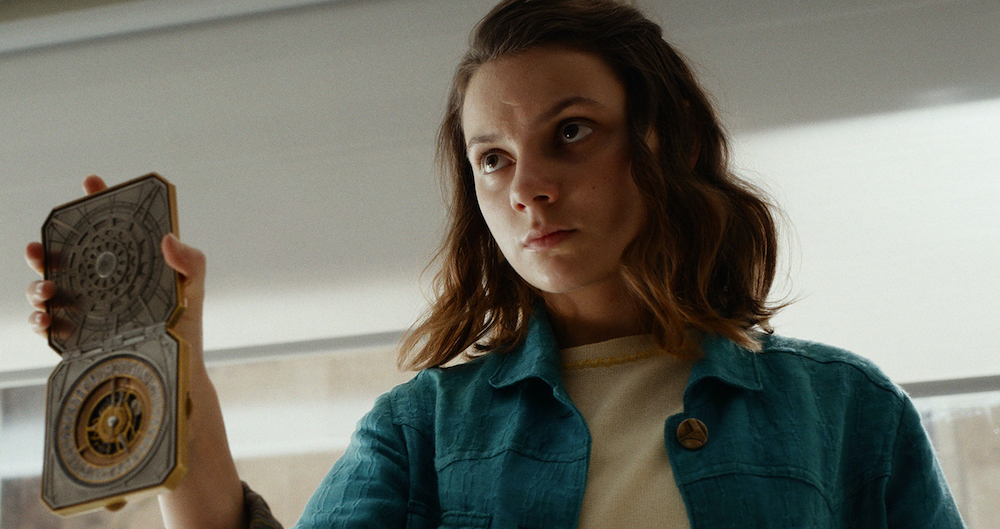 Photo: HBO
Lyra (Dafne Keen) needs to figure out why she's in this new world and where she needs to go next. Her compass leads her to Oxford, which is familiar territory for her…with a few jarring differences to the one back home. This world sees dust very differently but Lyra pulls together the threads of connection to it in fascinating ways. Meanwhile Will (Amir Wilson) tries to help his mother even though he can no longer reach her, which may start more trouble than he's bargained for. Especially when both worlds are watching them. The witches' prophecy is taking shape but it only takes one small change to throw it off. Will they be able to keep it on track? The stakes are higher than ever when The Magisterium goes through an upheaval of Mrs. Coulter's (Ruth Wilson) design—she is delicate on the surface but is oh so deadly. "The Cave" is full of intricate clues and huge revelations, building the momentum of S2 until your mind races with possibilities as to what's next—the mystery of it all is where His Dark Materials truly shines.
His Dark Materials returns to HBO tonight.
From HBO:
Lyra and Will head to Oxford for answers. The Magisterium is faced with a choice.
—
Hillbilly Elegy
Tues Nov 24
On Netflix
Watch Hillbilly Elegy on Netflix tomorrow.
From Netflix:
J.D. Vance (Gabriel Basso), a former Marine from southern Ohio and current Yale Law student, is on the verge of landing his dream job when a family crisis forces him to return to the home he's tried to forget. J.D. must navigate the complex dynamics of his Appalachian family, including his volatile relationship with his mother Bev (Amy Adams), who's struggling with addiction. Fueled by memories of his grandmother Mamaw (Glenn Close), the resilient and whip-smart woman who raised him, J.D. comes to embrace his family's indelible imprint on his own
personal journey.
—
Happiest Season
Wed Nov 25
On Hulu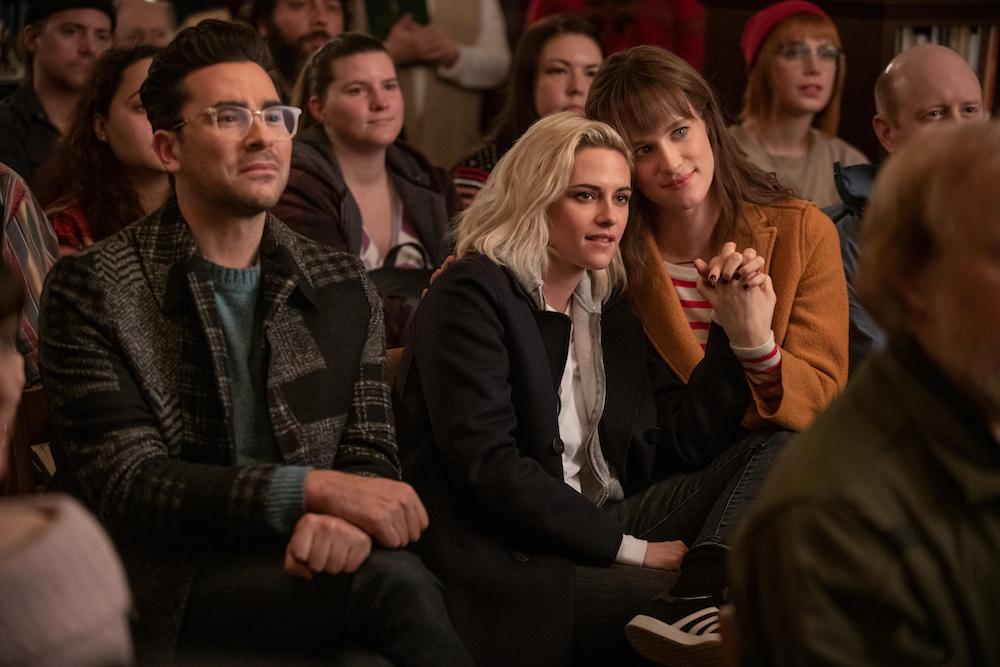 Photo by: Lacey Terrell/Hulu
Who's ready for a new LGBTQ+ holiday romance? Happiest Season follows Abby (Kristen Stewart) and Harper (Mackenzie Davis) who are deeply in love and ready to commit to each other…which means meeting the parents. The only problem is Harper isn't out to her family and they think Abby is just her "roommate". Uh oh. They head back to Harper's family home and attempt to keep up this charade—helped by Abby's BFF John (the ever-charming Dan Levy)—until the holidays are over. Or until Abby starts to question whether Harper will ever be true to herself. Happiest Season shakes up all the high emotions of Christmas time—from the good cheer to the arguments to the drunken antics to the bittersweet (and sometimes really painful) reality of keeping up appearances. It will make your heart ache for all the kids out there who fear that their parents won't accept them for who they are, but it will also remind you that family can come from anywhere and there will always be people who will love you no matter what.
Happiest Season premieres on Hulu on Wednesday.
From Hulu:
Meeting your girlfriend's family for the first time can be tough. Planning to propose at her family's annual Christmas dinner — until you realize that they don't even know she's gay — is even harder. When Abby (Kristen Stewart) learns that Harper (Mackenzie Davis) has kept their relationship a secret from her family, she begins to question the girlfriend she thought she knew. Happiest Season is a holiday romantic comedy that hilariously captures the range of emotions tied to wanting your family's acceptance, being true to yourself, and trying not to ruin Christmas.
—
Saved by the Bell
Season 1
Wed Nov 25
On Peacock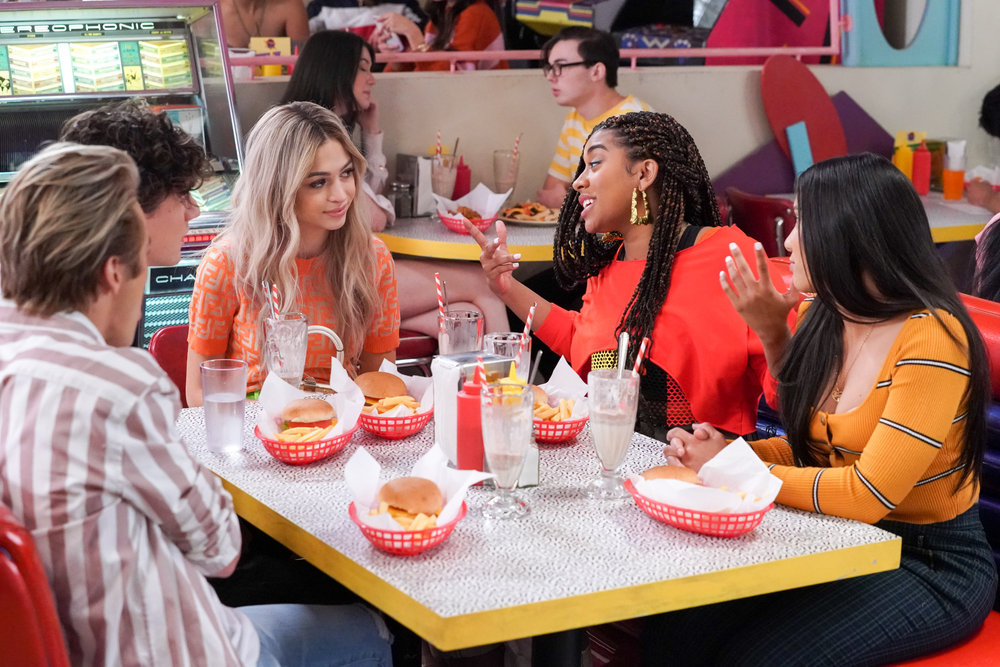 Photo by: Chris Haston/Peacock
Saved by the Bell is back…and oh, how times have changed. Zack (Mark-Paul Gosselaar) is now a successful California Governor who has to make some tough decisions—which includes cutting the education budget and closing some schools. So what happens to all the students whose schools are shut down? They're transferred to Bayside High, Zack's old high school, where a lot of the old SBTB crew still hang around. And that's about where the similarities to the original series end. Saved By the Bell is remembered fondly by many for its carefree hijinks…but this sequel won't be. We're not entirely sure who it's written for—the jokes and references are far too old and outdated for gen z (or anyone) to ever find funny. But it doesn't have any of the heart of the original for older fans to enjoy either. It's also shallow, basic, and racist—yup, most of the kids from the poor neighborhoods are POCs who don't have smartphones or know how to use a school printer, while most of the rich kids are white and extremely snobbish. It definitely doesn't feel like it's made for 2020. The only thing we can say is…at least it's not as bad as 2018's Heathers.
Saved By the Bell hits Peacock on Wednesday.
From Peacock:
When California governor Zack Morris gets into hot water for closing too many underfunded high schools, he proposes they send the affected students to the most well-funded schools in the state – including Bayside High. The influx of new students gives the privileged Bayside kids (who never have a problem that can't be solved in twenty-two minutes) a much-needed dose of reality.
—
The Christmas Chronicles 2
Wed Nov 25
On Netflix
Stream The Christmas Chronicles 2 on Netflix on Wednesday.
From Netflix:
It's been two years since siblings Kate (Darby Camp) and Teddy Pierce (Judah Lewis) saved Christmas, and a lot has changed. Kate, now a cynical teenager, is reluctantly spending Christmas in Cancun with her mom's new boyfriend and his son Jack (Jahzir Bruno). Unwilling to accept this new version of her family, Kate decides to run away. But when a mysterious, magical troublemaker named Belsnickel threatens to destroy the North Pole and end Christmas for good, Kate and Jack are unexpectedly pulled into a new adventure with Santa Claus (Kurt Russell). Written and directed by Chris Columbus (Home Alone, Harry Potter) and co-starring Goldie Hawn, THE CHRISTMAS CHRONICLES 2 is an action-packed adventure for the whole family that's full of heart, humor, and holiday spirit.
—
Small Axe "Lovers Rock"
Episode 2
Fri Nov 27
On Amazon Prime Video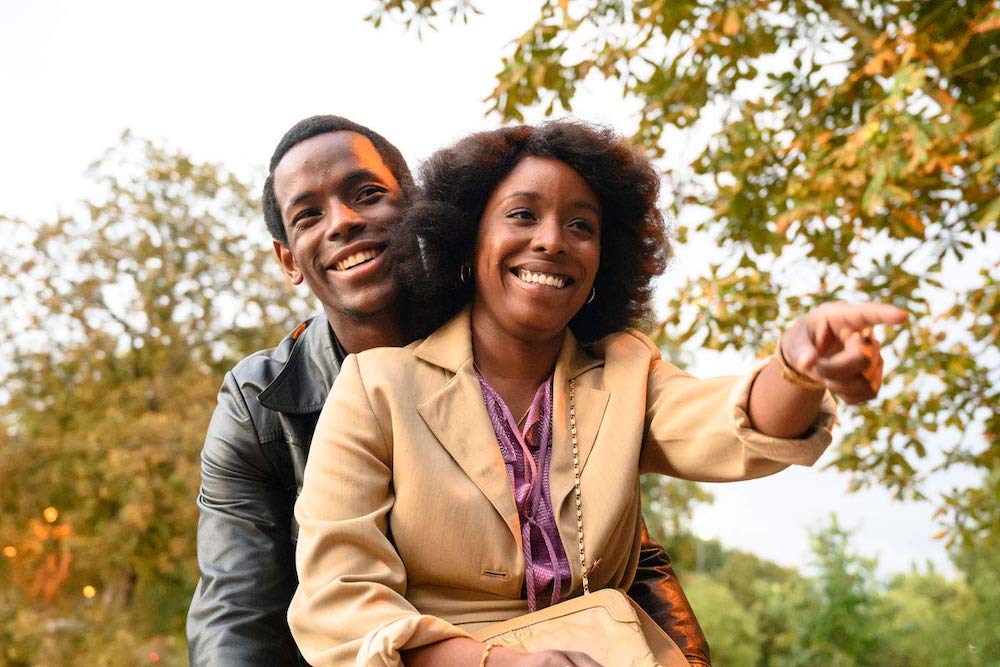 Photo: Amazon
The second chapter of Steve McQueen's Small Axe anthology is "Lovers Rock" co-written by, friend of Geek Girl Riot, Courttia Newland. This story is an ode to the romantic reggae genre of lovers rock that flourished in house parties all over 1980s London. From the get-go the film sweeps you off your feet and takes you out on a date to Ladbroke Grove—you'll feel tripped out, swaying along to the never-ending beat. It's intoxicating yet slightly claustrophobic as the camera weaves in and out of dancing couples.
Shot mostly in the maze of one house, you'll watch relationships blossom and be pulled apart. The myriad moments are fun and sexy and sometimes horrendous—there is life here in all its good and bad, a microcosm of love and romantic relationships, showing a full range of interactions that pull at race, gender, sexuality, and consent. The music amplifies every emotion, turning "Lovers Rock" into a heady cocktail that'll leave you dizzy but completely enthralled. Even when some scenes become painful to watch you won't be able to tear your eyes away…and then the next high hits and you're pulled right back into the party scene. You'll find love at Lovers Rock—just be ready for a whole out-of-body experience.
Stream new installments of Small Axe
on Amazon Prime Video every Friday.
From Amazon:
Tells a fictional story of young love and music at a house party in 1980. Such house parties were born out of necessity when Black Londoners were un-welcome to revel in white nightclubs. Amid the West Indian community's can-do attitude, blossomed a "Blues Party" culture, where sweethearts could dress up and celebrate life without apologies or restrictions.
—
Virgin River
Season 2
Fri Nov 27
On Netflix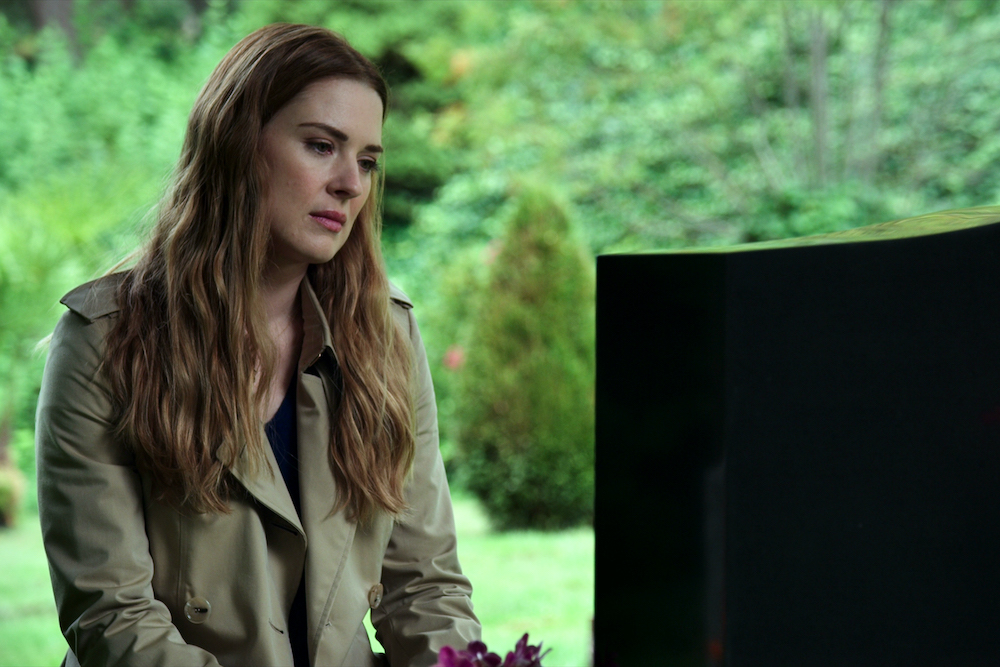 Photo © Netflix
Things are getting complicated in Virgin River—after all, we've all learned by now that nothing in a small town can stay a secret forever. Mel (Alexandra Breckenridge) returns after a few weeks away soul-searching, still reeling from the revelation that Charmaine (Lauren Hammersley) is pregnant with Jack's (Martin Henderson) child. The will-they-won't-they tension between Mel & Jack is real, especially when Mel is assigned to be Charmaine's midwife. The season will make you feel all kinds of ways about this messy love triangle (the whole town has some feelings about it too). S2 of Virgin Riversimmers slowly, building suspense with mysterious disappearances and dark secrets until the emotions boil over into heated drama.
Virgin River returns to Netflix on Friday.
From Netflix:
Melinda Monroe (Alexandra Breckenridge) returns to Virgin River and Doc's clinic, realizing she must learn to come to terms with herself and her past before she can truly make this her home. The series also stars Martin Henderson, Tim Matheson, Annette O'Toole, Lauren Hammersley, Colin Lawrence, Grayson Gurnsey, and
Sarah Dugdale.