This week: Waffles + Mochi's Holiday Feast, Masters of the Universe: Revelation, True Story, Selling Sunset, Hawkeye, F is For Family, School of Chocolate, Super Crooks
Waffles + Mochi's Holiday Feast
Tues Nov 23
On Netflix
Waffles + Mochi's Holiday Feast debuts on Netflix on Tuesday.
From Netflix:
Waffles and Mochi are home for the holidays in the Land of Frozen Food when Steve the Mop calls asking about their holiday traditions. Overeager as always, Waffles makes up a holiday – Freezie Day – and says it is all about the food! Steve invites himself — and all their friends from the grocery store — over to celebrate, but Waffles and Mochi have nothing to feed their guests at this impromptu party. Mochi ventures out on MagiCart to gather food for the party while Waffles distracts the guests at home. Hijinks ensue -along with trips to Norway and Hawaii! In the end, Waffles and Mochi learn that holiday traditions are about much more than food — they're about being together and making memories with the people you love.
—
Masters of the Universe: Revelation
Part 2
Tues Nov 23
On Netflix
Masters of the Universe: Revelation returns to Netflix on Tuesday.
From Netflix:
The war for Eternia continues in the second part of "Masters of the Universe: Revelation," an innovative and action-packed animated series that picks up where the iconic characters left off. With Skeletor now wielding the Sword of Power, the weary heroes of Eternia must band together to fight back against the forces of evil in a thrilling and epic conclusion to the two-part series.
—
True Story
Season 1
Wed Nov 24
On Netflix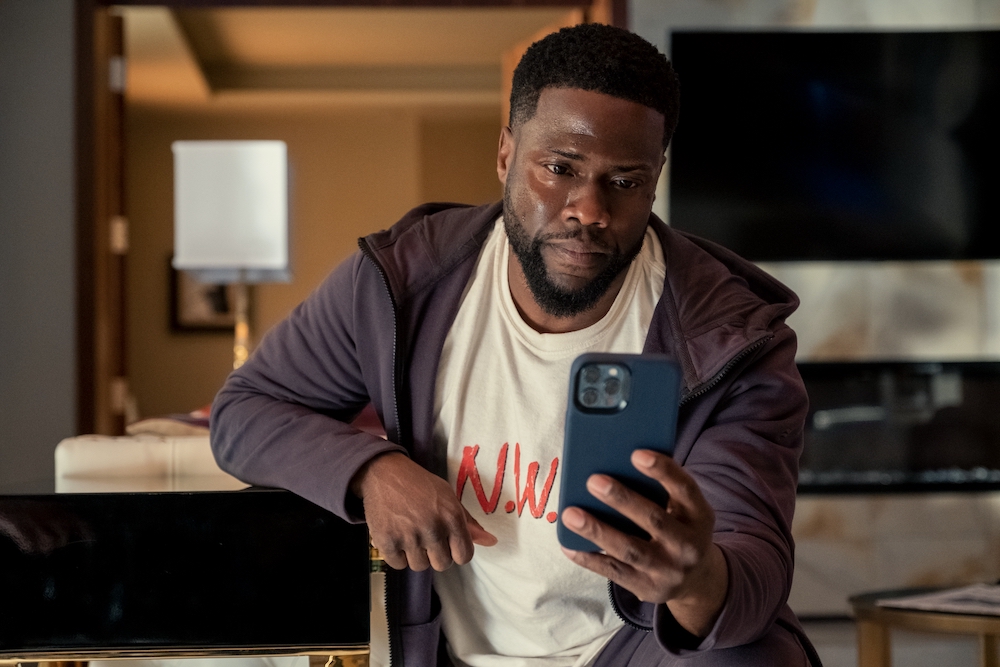 Photo: Adam Rose/Netflix © 2021
Kid (Kevin Hart) is riding high on his stand-up tour, he's got a lot of deals lining his pocket, and everyone wants a piece of him. But after a hometown show and a wild night out with his brother Carlton (Wesley Snipes), Kid wakes up with more than a hangover…no, this is much worse. He wakes up with a decision to make that begins to snowball into an avalanche that just keeps on coming. What he did that night threatens to overwhelm Kid and make him lose sight of who he is—or make him wonder if this is who he's always been. True Story is a thrilling drama that makes you question how far Kid will push himself…and just how many secrets he's surrounded himself with. Kevin Hart and Wesley Snipes bounce off each other really well, making you believe the difficult layers and history to the brothers' relationship. They bring their A-game along with the rest of the cast to make this story even more compelling. So buckle up and prepare for a journey into the darker side of humanity and what it means to take control.
Watch True Story on Netflix on Wednesday.
From Netflix:
During a tour stop in his hometown of Philadelphia, one of the world's most famous comedians is forced to answer the question of how far he'll go to protect what he has.
—
Selling Sunset
Season 4
Wed Nov 24
On Netflix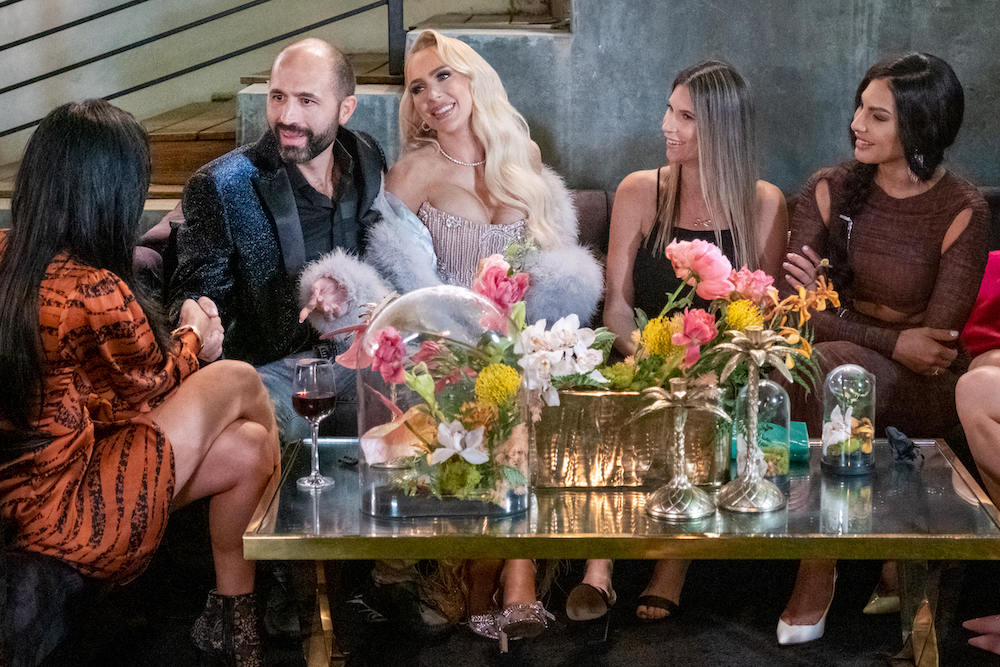 Photo Adam Rose/Netflix © 2021
Did you miss the drama of Selling Sunset? Don't worry, there's plenty to go around in S4. It is still wild to see how the other half live (where 10,000 square feet is "nothing big") and Selling Sunset takes you on a tour of the most fabulous homes most of us can only dream of. There are some shifts in the team dynamic along with some plans for moving on and up, which brings out the best and shadiest moments Selling Sunset is known for. Come for the insanely gorgeous houses, stay for the insanely catty friendships—it's LA like you've never seen it before.
Selling Sunset is back on Netflix on Wednesday.
From Netflix:
Luxe real estate. Major drama. The top real estate brokers at The Oppenheim Group are back! Selling Sunset, a Netflix reality series set in the world of LA's high-end real estate, follows seven of the city's most successful female realtors who all work under the same roof at the #1 agency in the Hollywood Hills and the Sunset Strip. They work hard and play harder, as they compete with the cutthroat LA market and each other. These ladies will do what it takes to make it to the top of their game, all while trying to keep their personal lives intact. This season, the ladies deal with even more mind-blowing mansions, shocking new romances, and explosive truths that will change their lives, relationships and careers forever. Welcome to Selling Sunset.
—
Hawkeye
Season 1
Wed Nov 24
On Disney+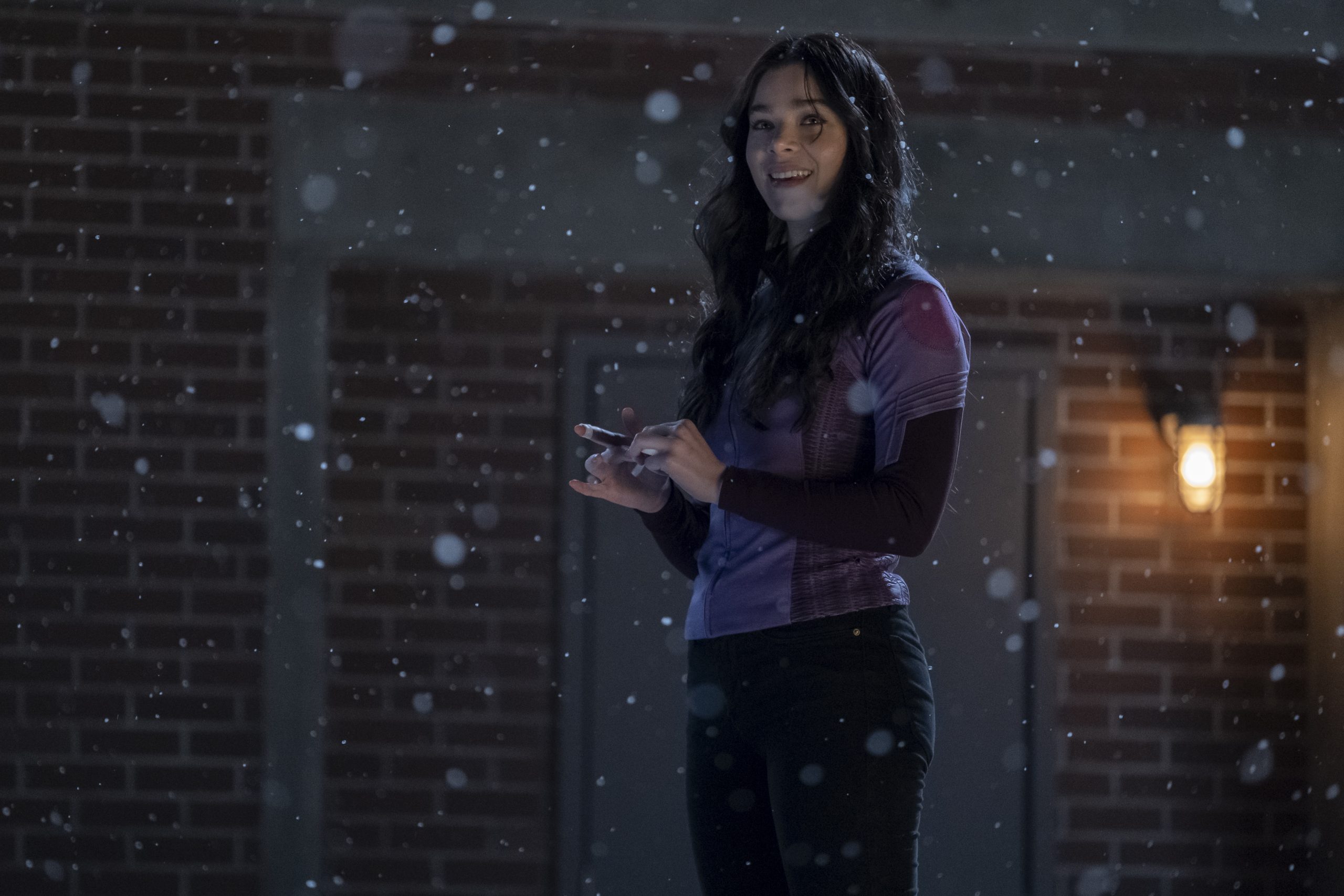 Photo by Chuck Zlotnick © Marvel Studios 2021
When Disney+ proclaimed "this holiday season, the best gifts come with a bow" they were letting us know they're giving us an escapist romp to whisk us away from the doldrums of a very long year. I've enjoyed a thing or two from previous MCU series; I've also lifted an eyebrow at a few other things, but this latest adventure (based on the comics from Matt Fraction and David Aja) is an adrenaline fueled, emotionally snappy good time. (read Sherin Nicole's review)
Hawkeye hits Disney+ on Wednesday.
From Disney:
Marvel Studios' "Hawkeye" stars Jeremy Renner as Hawkeye, who teams up with another well-known archer from the Marvel comics, Kate Bishop, played by Hailee Steinfeld. The cast also includes Vera Farmiga, Fra Fee, Tony Dalton, Zahn McClarnon, Brian d'Arcy James and newcomer Alaqua Cox as Maya Lopez. "Hawkeye" is helmed by Rhys Thomas and directing duo Bert and Bertie. "Hawkeye" debuts on Disney+ on Nov. 24, 2021.
—
F is For Family
Season 5
Thurs Nov 26
On Netflix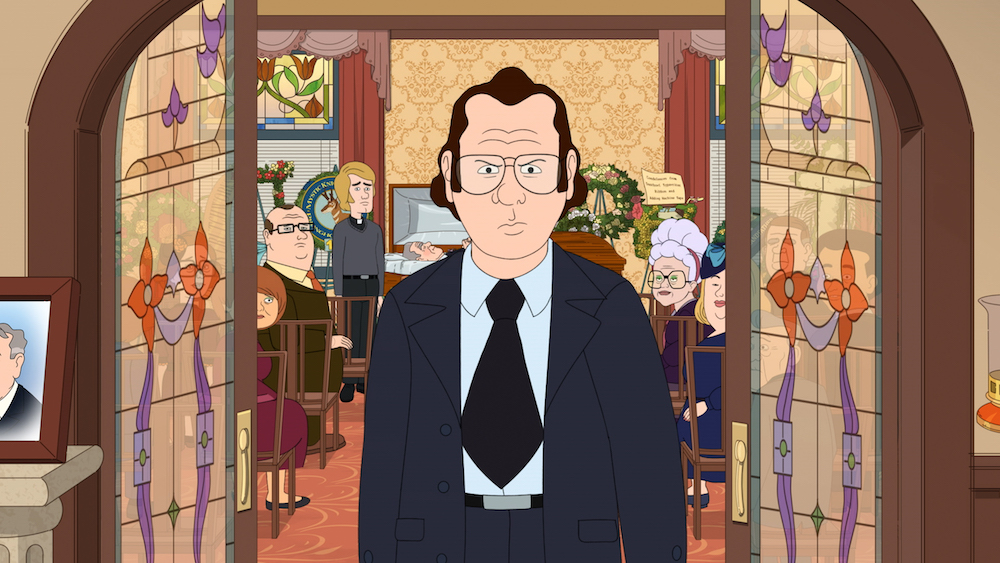 Photo courtesy of Netflix © 2021
The Murphys are back for one last round and this time they're looking inward. After suffering a devastating loss, the family handles it in the only ways they know how. Grief doesn't always look how you'd expect and the Murphys are about to take you through all the different stages. It's strangely touching in its own way…and perhaps a more accurate depiction of loss than you tend to see on screen, as much as you may not want to admit it. But never fear—F is For Family still has plenty of moments that'll make you snort-laugh and plenty of moments that will make you wonder where the line is.
F is For Family is back on Netflix on Thursday.
From Netflix:
As 1974 comes to a close, the Murphys are rocked by loss, each responding to it in very different ways. Sue tries to patch things up with her parents and estranged gay brother Louis; Kevin drives his girlfriend Alice crazy with his clinginess; and Bill and Maureen process their grief by acting out in uniquely transgressive fashion. Meanwhile, Frank sets off on a quest to understand the meaning of his father Big Bill's life and, in the process, make himself a better husband to Sue and a better father to Kevin, Bill, Maureen and new baby daughter Megan.
—
School of Chocolate
Season 1
Fri Nov 27
On Netflix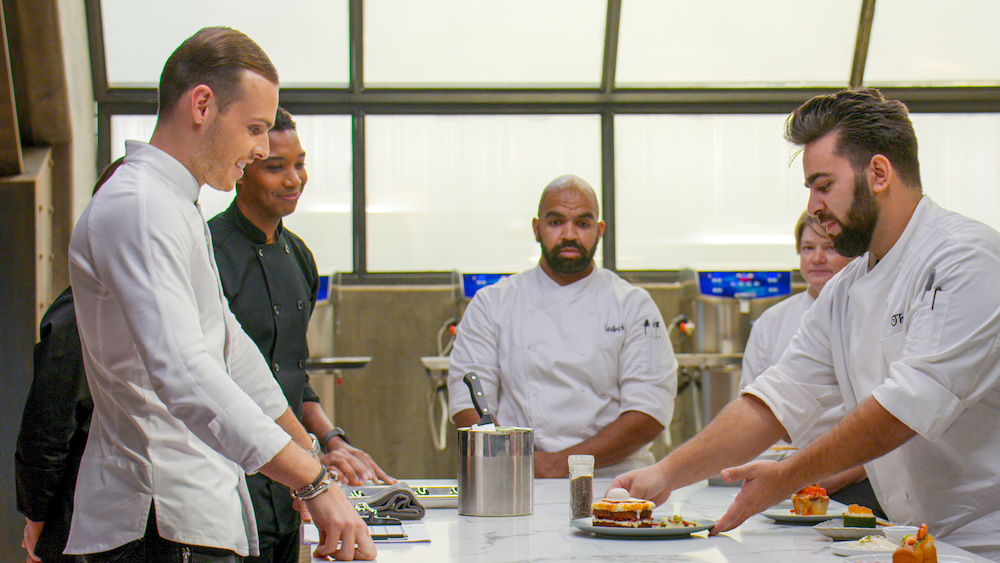 Photo courtesy of Netflix © 2021
A whole show about chocolate? Sign us up. School of Chocolate brings together pastry chefs and chocolatiers who want to up their game by being challenged in wonderfully creative ways. Each episode pushes them to create tasty feats of engineering that look almost too good to eat (almost). With high stakes—including a career launching prize—and plenty of lessons to learn, School of Chocolate takes you into the intricacies of dessert and shows you what it takes to make it in the baking world. World-renowned chocolatier Amaury Guichon is a master of his craft, turning desserts into a gorgeous mix of science and art, guiding his students carefully and with passion. What the chefs learn about themselves and their art is not always sugar-sweet…but it's definitely delicious.
Stream School of Chocolate on Netflix on Friday.
From Netflix:
Eight top pastry and chocolate professionals are coming to School of Chocolate to take their skills and careers to the next level. Their teacher is world-renowned chocolatier, Amaury Guichon, known globally for creating mind-blowing chocolate showpieces and unbelievable pastries. One lucky student who manages to prove themselves 'Best in Class' after eight episodes will win a prize package that includes a career-changing opportunity.
—
Super Crooks
Season 1
Fri Nov 27
On Netflix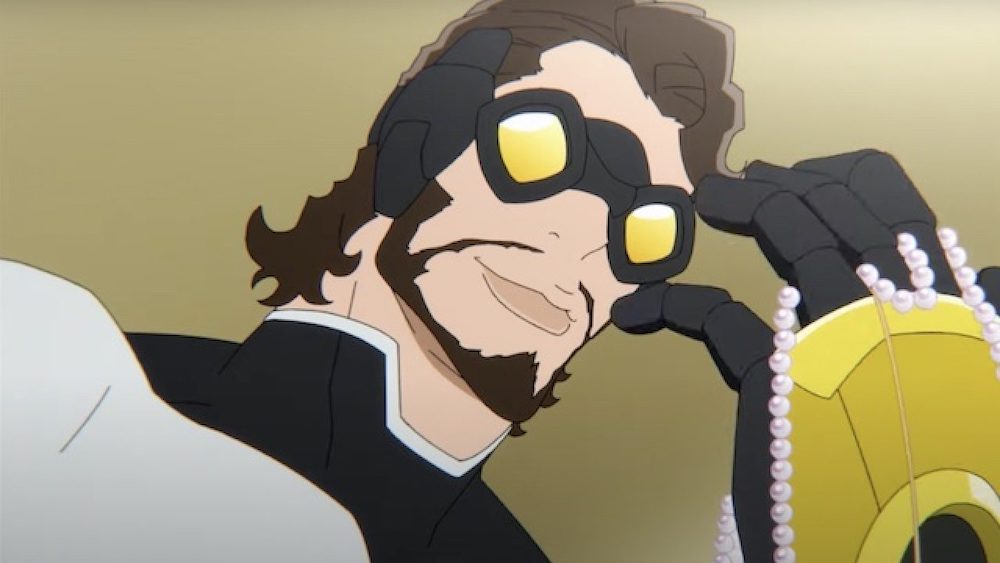 Photo courtesy of Netflix
Millarworld has struck—Mark Millar's Super Crooks is coming to Netflix to take you on the animated thrill-ride of your life. When we first meet Johnny Bolt (Kenjirô Tsuda), he's a loser high school kid who dreams of getting away from his hometown and making a name for himself. When he discovers he has electrical powers, he initially wants to be a hero from his favorite comics…but crime pays better. Fast-forward a few years later, he's on the way to assembling a super-powered team of crooks for the ultimate heist—to steal from The Bastard (Hiroshi Yanaka), a supervillain with Mafia boss tendencies. Simple enough, right? Well, The Bastard's hit list is long and bloody and the Super Crooks have a lot to learn (and even more to lose).
Super Crooks is dark n' dirty and definitely deadly and it keeps its foot on the gas the entire time. You'll get cut by the snark and edge that make comics king while also appreciating the anime style and vignettes they give each member of the crooked crew. So sit back and let it entertain you with tales on how good it looks to be bad.
Get into Super Crooks on Friday, only on Netflix.
From Netflix:
Luck's never been on their side, but this crew of small-time crooks with super powers recruited by none other than Johnny Bolt are rolling the dice on one last heist. Their target: A ruthless super-powered crime boss…. What can go wrong? Super Crooks is based on the graphic novel of the same name by comic book legend Mark Millar and artist Leinil Yu, directed by Motonobu Hori (Carole & Tuesday) and told in 13x 30-minute episodes produced by renowned Japanese anime studio bones.