This week: Our Universe, Welcome to Chippendales, Pitch Perfect: Bumper in Berlin, Wednesday, Love, Lizzo, The Guardians of the Galaxy Holiday Special
Our Universe
Season 1
Tues Nov 22
On Netflix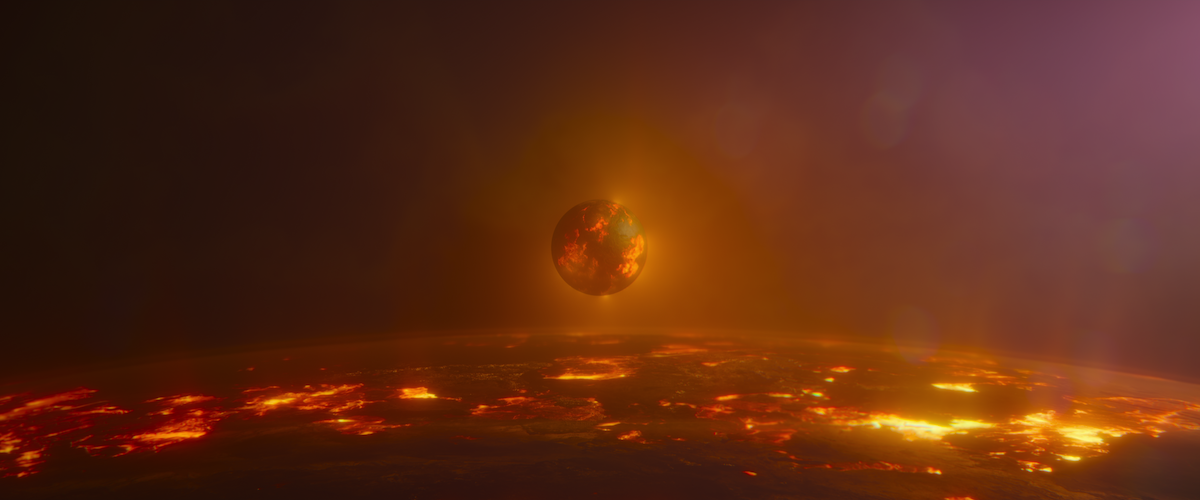 Our Universe is about to remind you just how powerful Mother Earth is—as well as humanity's insignificance within nature, space, and time. Morgan Freeman lends his legendary voice to this documentary, narrating vignettes of Earth's mammals and the small but wonderful lives they lead, before zooming all the way into outer space to show us how our planet and solar system came into being. The contrast between the tiniest specks of our universe to the largest forces that made us come into existence really puts things in perspective. The cinematography is stunning, mixing incredible wildlife shots with CGI that could give a blockbuster movie a run for its money. Watch this on the biggest screen you can and soak its beauty in, as Freeman's narration takes you on a journey through the ages, while the score tops off the all-encompassing experience. Our Universe will remind you that long after we are gone, the planet will survive as it has done for billions of years so we should take the time to really appreciate everything it does for us and all its inhabitants.
Watch Our Universe on Netflix tomorrow.
From Netflix:
From BBC Studios and narrated by Academy Award-winner Morgan Freeman, comes this unprecedented six-part series, an epic tale 13.8 billion years in the making. Blending stunning wildlife footage with eye-popping cosmic special effects, it takes viewers on a fascinating adventure to explore the connections that drive our natural world. From the birth of the Sun to the birth of a sea turtle, Our Universe uses groundbreaking animation to dramatize the spectacular celestial forces that generated our solar system, while modern camera and CGI technology bring the audience up close and personal with some of the most iconic, charismatic animals on Earth.
–
Welcome to Chippendales
Limited Series
Tues Nov 22
On Hulu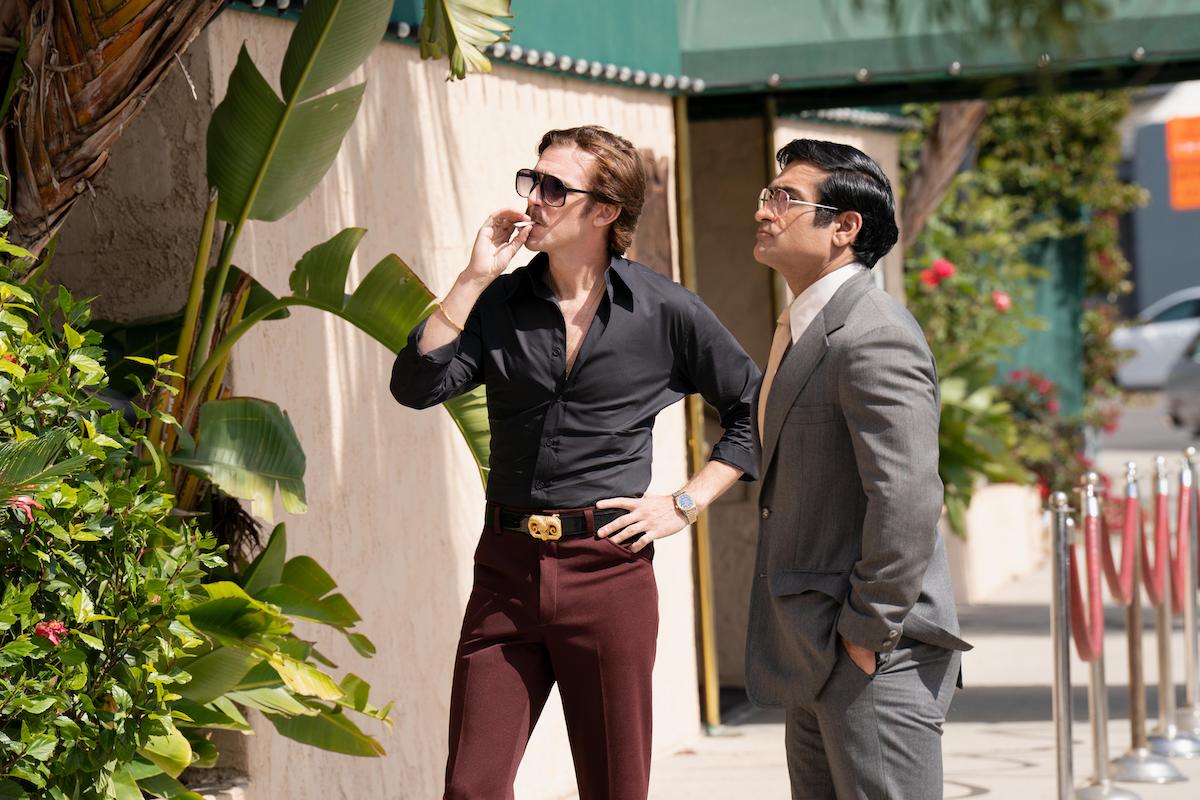 Steve Banerjee (Kumail Nanjiani) is going places. When he quits his stable gas station management job to take a huge leap of faith, he's often unsure if he made the right choice. Especially when those around him aren't always the cleanest moral characters—an unfortunate hazard of the industry. What industry, you ask? Male stripping, in case the title didn't clue you in already. Welcome to Chippendales is an outrageous and debauched tale of Steve's rise to running the world's greatest male-stripping empire. The smoky, colorful, sex-obsessed 80s glitz is on full & fabulous display here, diving into Steve's world for a no-holds-barred look at entertainment services and what it really takes to make a dream come true. Nanjiani embodies Steve with a chaotic yet charismatic energy, drawing you in until you're not only rooting for him but trying to second-guess his next move. But you'll never know where Welcome to Chippendales is going to take you next—so buckle up for a wild ride.
Stream Welcome to Chippendales on Hulu tomorrow.
From Hulu:
A sprawling true-crime saga, "Welcome to Chippendales" tells the outrageous story of Somen "Steve" Banerjee, an Indian immigrant who became the unlikely founder of the world's greatest male-stripping empire—and let nothing stand in his way in the process.
–
Pitch Perfect: Bumper in Berlin
Season 1
Wed Nov 23
On Peacock
Pitch Perfect: Bumper in Berlin debuts on Peacock on Wednesday.
From NBC:
Devine, who appeared in the first two installments of the film franchise, is set to star and reprise his role as Bumper Allen, the vocal villain whom we love to loathe. In the new series for Peacock, several years after we last saw him in "Pitch Perfect," Adam Devine's Bumper Allen moves to Germany to revive his music career when one of his songs becomes big in Berlin.
–
Wednesday
Season 1
Wed Nov 23
On Netflix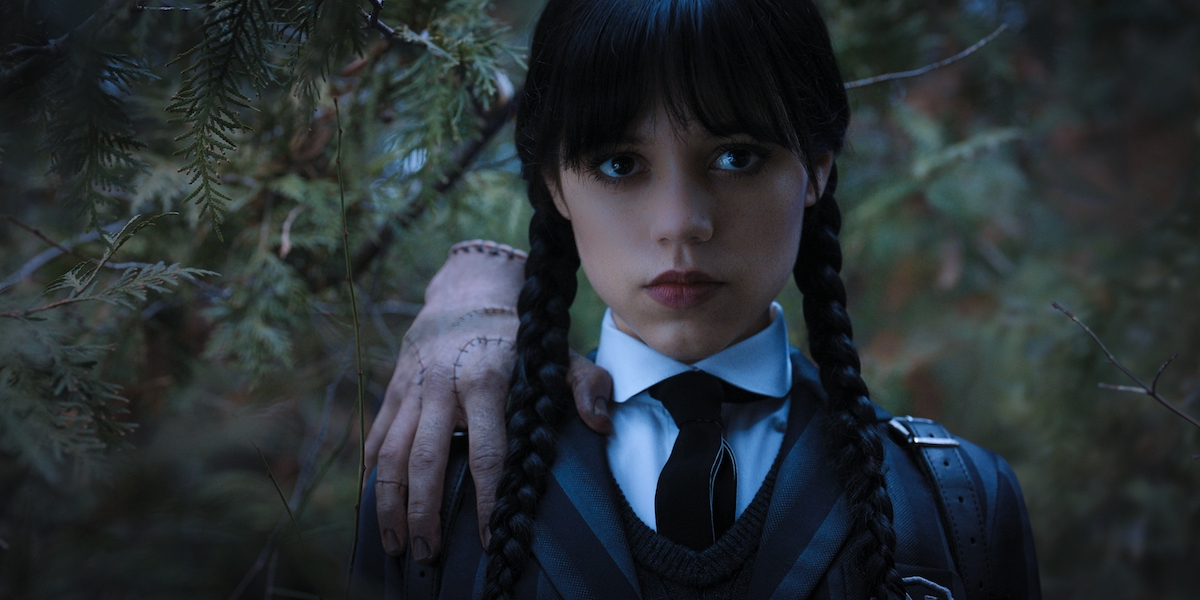 Put on your best black attire and snap your fingers 'cause the Addams family is back! For a different tale than what we're used to—this time, focusing on our beloved little murderous marauder Wednesday Addams (Jenna Ortega). After a piranha-related incident, Wednesday is sent away to the supernatural boarding school named Nevermore. Her parents went there and loved it—but not everything during their tenure was all black bats & red roses. Wednesday doesn't gel with the other students at first, choosing to push boundaries and forge her own path. But when kids start disappearing in some bloody ways, it's up to Wednesday to figure out what's happening at Nevermore and the strange town it's in—and she doesn't know who to trust. 
Wednesday is more of a dark thriller than other Addams Family portrayals, with Tim Burton's fingerprints all over it in the beginning (and unfortunately, some of his typical racist stereotypes). With that said, the series does develop its characters over time and redeems some of the initial missteps, taking the story in some interesting directions that we hope to see more of. And Jenna Ortega is fantastic as Wednesday, as is the rest of the cast, with some great nods to the Addams legacy that'll make you smile. It's easy to binge your way through the whole season as you get caught up in Wednesday's misadventures with this fresh, fun, and fabulously frightful take.
Wednesday hits Netflix on Wednesday.
From Netflix:
The series is a sleuthing, supernaturally infused mystery charting Wednesday Addams' years as a student at Nevermore Academy. Wednesday's attempts to master her emerging psychic ability, thwart a monstrous killing spree that has terrorized the local town, and solve the supernatural mystery that embroiled her parents 25 years ago — all while navigating her new and very tangled relationships at Nevermore.
–
Love, Lizzo
Thurs Nov 24
On HBO Max
Watch Love, Lizzo on HBO Max on Thursday.
From HBO:
Every once in a while, an artist changes not only music, but culture as well. Lizzo has done both. This is the journey of a trailblazing superstar who has become the movement the world desperately needed just by being herself. The HBO Max documentary LOVE, LIZZO shares the inspirational story behind her humble beginnings to her meteoric rise with an intimate look into the moments that shaped her hard-earned rise to fame, success, love and international stardom.
–
The Guardians of the Galaxy Holiday Special
Fri Nov 25
On Disney+
Stream The Guardians of the Galaxy Holiday Special
on Disney+ on Friday.
From Disney:
In the "The Guardians of the Galaxy Holiday Special," the Guardians, who are on a mission to make Christmas unforgettable for Quill, head to Earth in search of the perfect present.