This week: The Good Doctor, The 2020 SNL Election Special, The A Word, Save Me Too, Riviera
The Good Doctor
"Frontline Part 1" – Season 4 premiere
Mon Nov 2 – 10PM
On ABC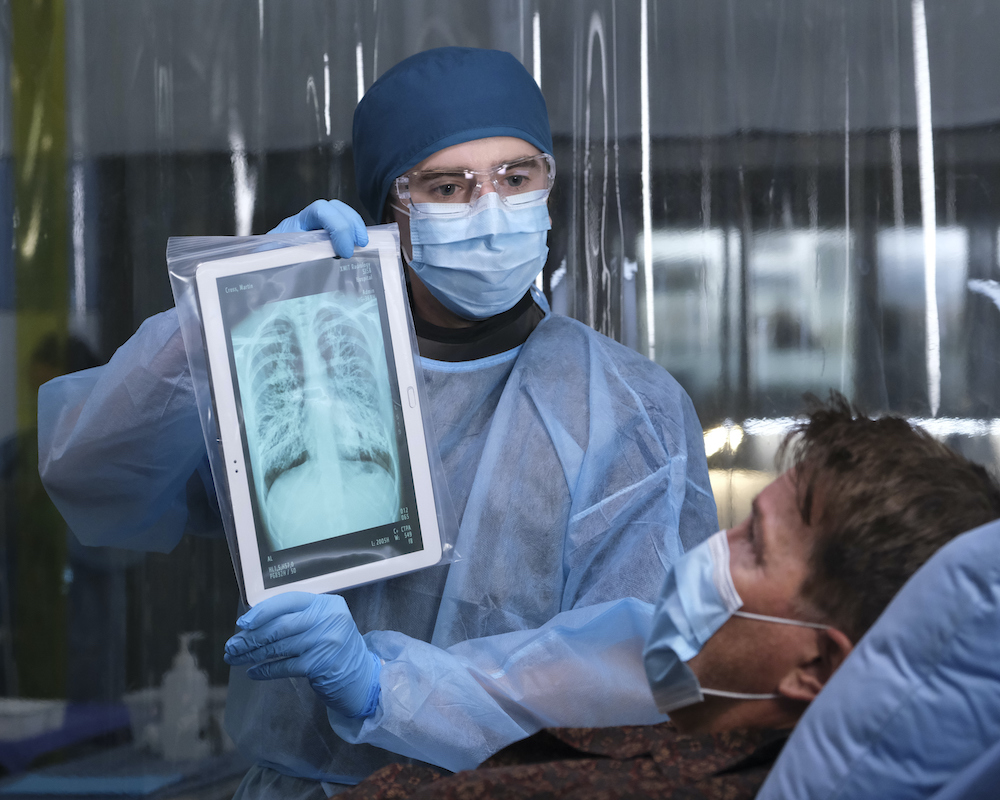 Photo: ABC/Jeff Weddell
The Good Doctor season 4 begins with a dedication to the essential workers who are putting their lives on the line to protect and take care of us all, along with a plea to wear a mask. The show takes a more realistic approach to portraying the pandemic compared to other series we've seen so far. It shows the wide range of symptoms—and the wide range of patients who end up in hospital—and all the confusion in the beginning that left hospitals scrambling for answers. While watching the rapid decline of some patients will not help to soothe your anxiety about the virus, it'll remind you how hard doctors and nurses are working to keep us safe. And it'll remind you that they're human too and are struggling to cope, emotionally, mentally, and physically—so remember that the next time you want to complain about taking the simple proper precautions to help keep yourself away from the hospital.
The Good Doctor returns to ABC tonight.
From ABC:
In part one of the two-part season premiere of ABC's "The Good Doctor," Dr. Shaun Murphy treats a patient with an illness that is not only unpredictable in nature, but also unlike anything he or the team at San Jose St. Bonaventure has ever seen before. As safety protocols and quarantines increase due to the global pandemic, Lea and Shaun's new relationship will become tested; and Dr. Alex Park gets ready to move back to Phoenix, Arizona, to be closer to his family. Meanwhile, Dr. Morgan Reznick navigates her way around the clinic following her departure from the surgery team and unknowingly puts herself and several members of the staff in danger. Finally, Dr. Claire Brown continues to work through her grief, still reeling from the sudden death of Dr. Neil Melendez.
—
The 2020 SNL Election Special
Mon Nov 2 – 10PM
On NBC
The 2020 SNL Election Special airs tonight on NBC.
From TV Guide:
Fan-favorite political sketches from "SNL."
—
The A Word
Season 3
Wed Nov 4
On Sundance TV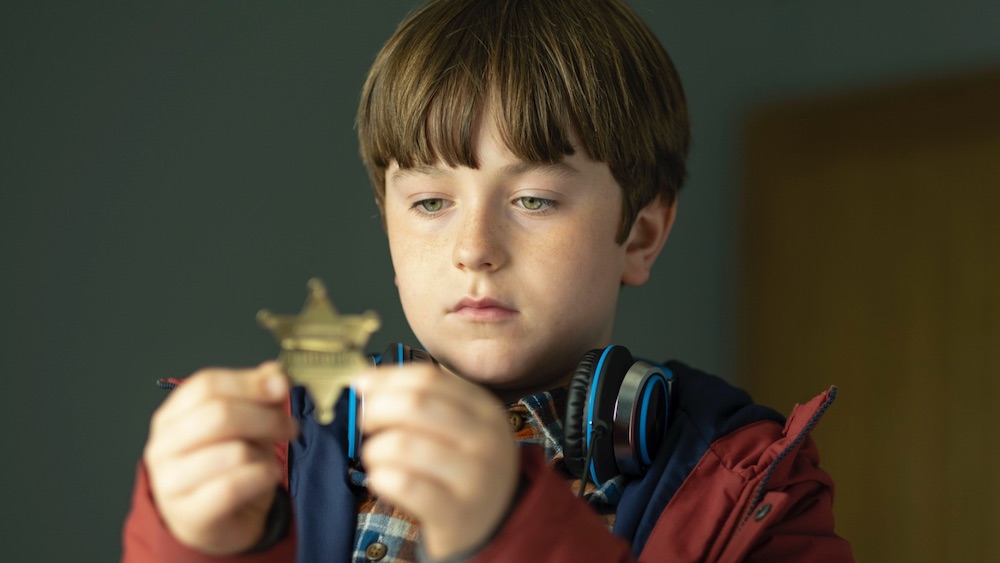 Photo via Sundance TV
Divorce is a big change for any child to adjust to. For Joe (Max Vento), it also means changing his routine and losing part of where he feels safe. Seemingly in response to seeing his dad's new house, he gets rid of his headphones, sparking a wide range of reactions from the adults around him. Maurice (Christopher Eccleston) believes it's a good thing, while Paul (Lee Ingleby) is trying anything to replace them and help him adjust. Meanwhile Ralph (Leon Harrop) is getting married…surprise! But how he goes about breaking the news causes some upset, which forces Louise (Pooky Quesnel) to realize her son is growing up. The A Word is back and off to a strong start where new changes are putting everyone under pressure—watching each character deal with it and mess up and come together and try again is heartwarmingly familiar and real.
Watch The A Word on Sundance TV on Wednesday.
From Sundance TV:
Joe shocks his family when he rejects his headphones.
—
Save Me: Save Me Too
Season 2
Thurs Nov 5
On Peacock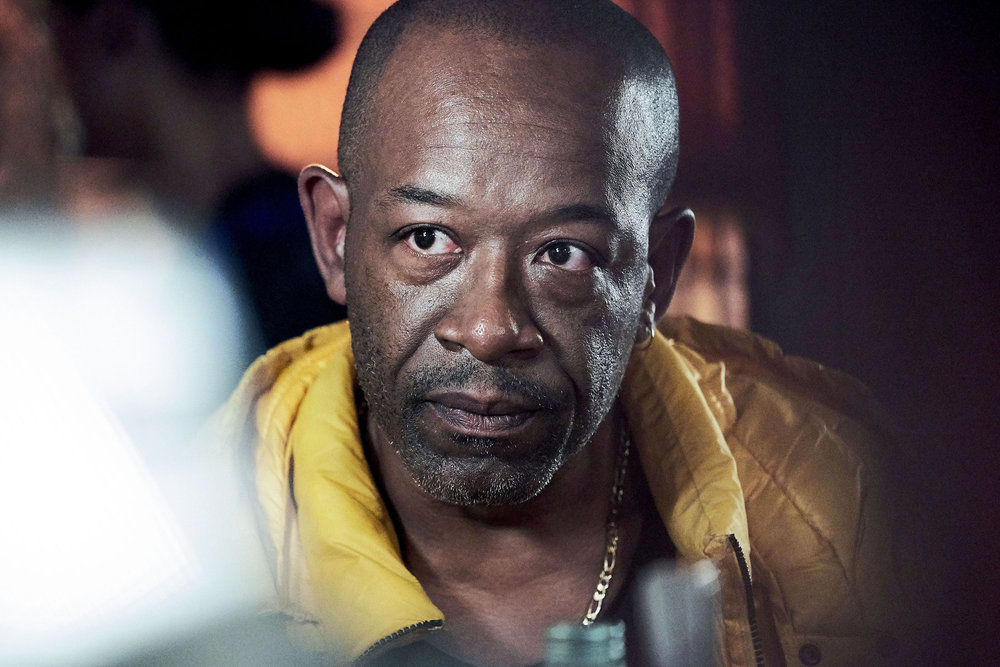 Photo by: Alison Painter/Sky UK Limited/Peacock
The gripping thriller Save Me is back and wastes no time in drawing you back into its dark and criminal world. In Save Me Too, Jody (Indeyarna Donaldson-Holness) is still missing and Nelly (Lennie James) will never stop searching—only now his panic and grief is less desperate; it's more of a relentless drive that keeps him going. He's also trying his best to protect Grace (Olive Gray), the young woman he found in a caravan park, who reminds him so much of what he lost. It's hard to watch and you can't help but feel the pain of the truth: His daughter may never be found after all this time and he's not rich or successful or connected enough for people to
care about his family. The series continues to shine a harsh light on the intersection of race and class when it comes to criminal investigations, showing how easy it is for people like Grace to fall through the cracks, so it's up to their loved ones to keep fighting for justice.
Save Me Too hits Peacock on Thursday.
From NBC:
SAVE ME TOO is the second season of the award-winning thriller SAVE ME. In the dramatic continuation of season one, SAVE ME TOO heads deeper into a dark, hidden world. Nelly Rowe's life was turned upside down when he was accused of abducting the daughter he barely knew. Now, 17 months later, his daughter Jody is still missing but Nelly's quest to find her lives on as he put his relationships, and his life, on the line. New potential suspects are revealed, and long buried secrets unearthed as Nelly is torn between protecting Grace, the young woman he found in a caravan park, and continuing his mission to find Jody.
—
Riviera
Season 3
Thurs Nov 5
On Sundance Now
Riviera returns to Sundance Now on Thursday.
From Sky One:
Georgina (Julia Stiles) has abandoned the cursed Riviera and started her life over, only to be thrown headlong into a dark and dangerous conspiracy.