This week: His Dark Materials, We are the Champions, Big Sky, Chicago Med, Holiday Home Makeover with Mr. Christmas, For Life, A Million Little Things, Trolls: Trollstopia, Voices of Fire, Animaniacs, The Pack, Small Axe, Between the World and Me, Dolly Parton's Christmas on the Square, The 2020 AMAs
His Dark Materials
"The City of Magpies" – Season 2 premiere
Mon Nov 16 – 9PM
On HBO

Photo: HBO
Lyra (Dafne Keen) has crossed over into a strange new world, one where daemons don't exist and dust is anything but magic. Here she meets a boy who's just as lost as she is—can she trust him? We already know; it was only a matter of time before fate brought Will (Amir Wilson) and Lyra together. Watching the pair cautiously circle each other—afraid but yearning for kinship—will make you smile as you imagine what they can achieve together. But that's if Mrs. Coulter (Ruth Wilson) doesn't catch up to them first. Ooh, Mrs. Coulter is every shade of evil and she's so damn good at it. Meanwhile Lee (Lin-Manuel Miranda) is also trying his hardest to find Lyra, setting larger parts of the world in motion. The Magisterium is cracking down on magic but the resistance is building. With the start of S2 His Dark Materials expands its horizons, bringing in fantastical new elements fueled by a sinister undercurrent that explodes at perfectly timed moments to make your heart race—for Lyra, for Will, and for new adventures.
His Dark Materials returns to HBO tonight.
From HBO:
Lyra and Will explore a new world. The Magisterium take action on past events. Lee Scoresby embarks on a mission.
—
WE ARE THE CHAMPIONS
Season 1
Tues Nov 17
On Netflix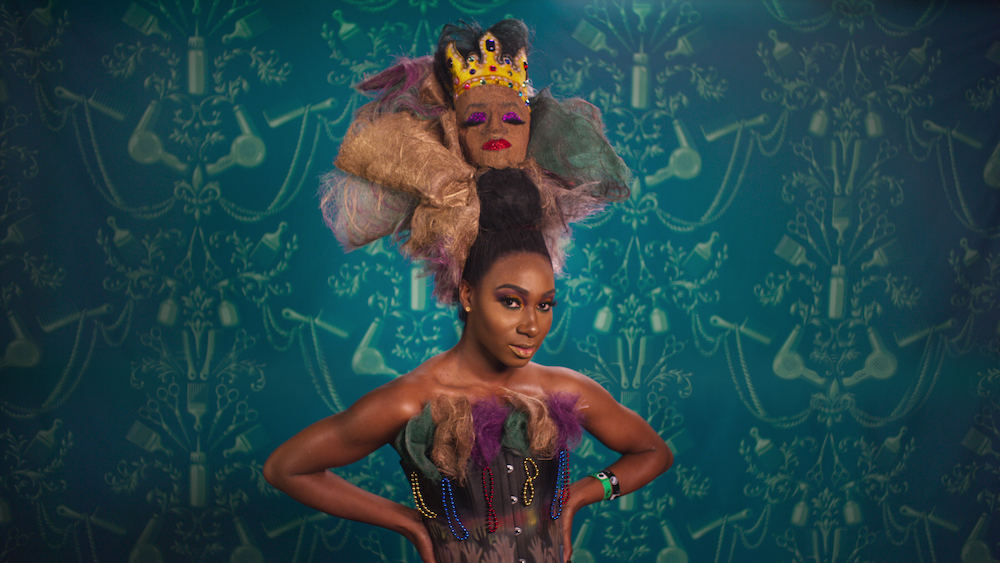 Photo courtesy of Netflix © 2020
A show named after a Queen song should absolutely be theatrical and dramatic and We Are the Champions delivers in style. The new documentary looks at some of the stranger competitions around the world—including a cheese rolling race, frog jumping, and yo-yo—narrated with so much dramatic energy you'd think it was a Shakespearian tragedy. Instead it's much more like a wry comedy, showcasing the whimsy of these contests while interviewing the people taking part—and you can't help but admire their passion for things that we don't often get to see.
Watch We Are the Champions on Netflix tomorrow.
From Netflix:
From executive producer Rainn Wilson, We Are the Champions explores the quirkiest, most charming, and oddly inspirational competitions you never knew existed. Each episode follows a unique competition, providing a window into a world of determined, passionate, and incredibly skilled competitors who put it all on the line to become heroes in their own extraordinary worlds. Featured competitions include Cheese Rolling, Chili Eating, Fantasy Hair Styling, Yo-Yo, Dog Dancing and Frog Jumping.
—
Big Sky
Series premiere
Tues Nov 17 – 10PM
On ABC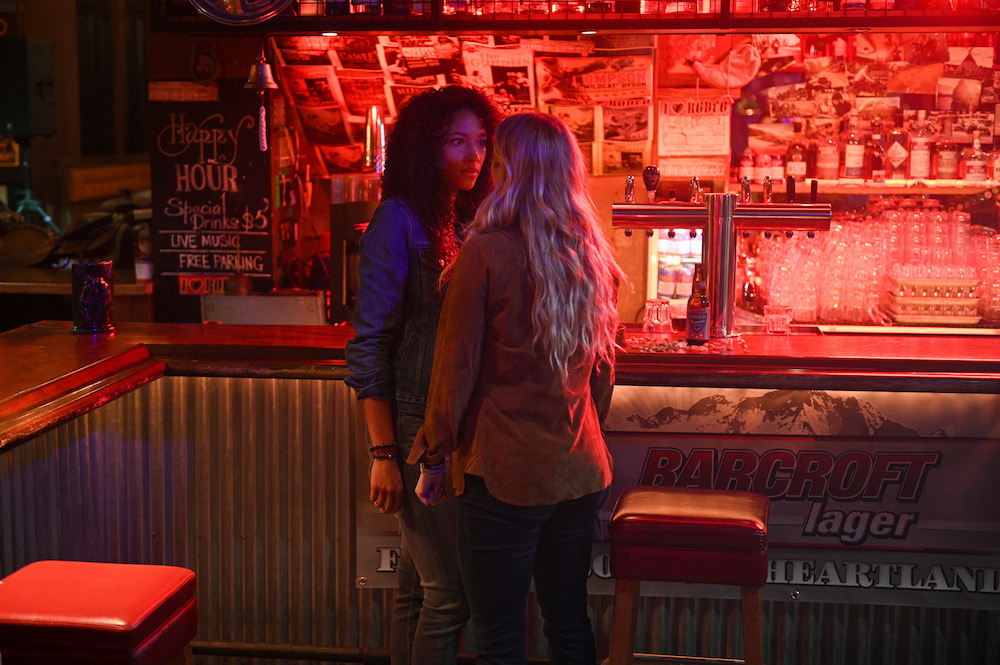 Photo: ABC/Sergei Bachlakov
Big Sky starts off with a bang and an accusation of betrayal and it doesn't take its foot off the gas for one second. This pilot is so packed full of drama you'll get out of breath just trying to keep up. There's murder, road rage, affairs, abuse, fistfights, kidnappings…it's a whole lot to unpack. You might think you just wandered into Fargo but with a touch more realism and less dark humor. If you're into suspense-fueled drama where everything and everyone seems to be the worst versions of themselves, give Big Sky a try—just prepare to get sucked all the way into the show's darkness.
From ABC:
While on a road trip to visit her boyfriend in Montana, Danielle Sullivan and her sister Grace are kidnapped by a truck driver on a remote part of the highway, setting off a chain of events that leads private detectives Cody Hoyt and Cassie Dewell to team up with Cody's estranged wife and ex-cop, Jenny Hoyt, to search for the sisters. But when the investigators discover these are not the only girls who have disappeared in the area, it's clear they've stumbled onto something much bigger than them all.
—
Chicago Med
"Those Things Hidden in Plain Sight" – Season 6, Episode 2
Wed Nov 18 – 8PM
On NBC
Chicago Med airs every Wednesday on NBC.
From NBC:
Goodwin announces a new ED Chief; Dr. Manning takes a stand.
—
Holiday Home Makeover with Mr. Christmas
Season 1
Wed Nov 18
On Netflix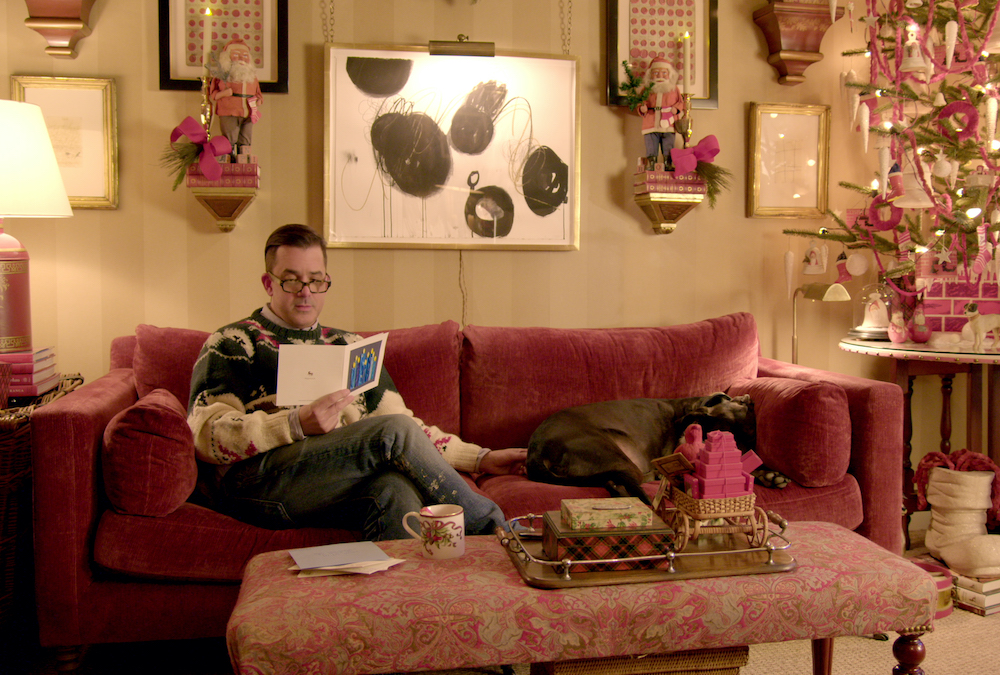 Photo courtesy of Netflix © 2020
Pour yourself a mug of eggnog—you deserve it—and raise a toast to Holiday Home Makeover with Mr. Christmas. Imagine the most festive design show you possibly can…and then throw some extra baubles and candy canes on top of that. Seriously, there is so much Christmas cheer in this we're wondering how Mr. Christmas escaped the North Pole. Each episode he receives a letter from families who have his decorating skills on their wishlist—and he delivers by turning their homes into a winter wonderland. What makes Holiday Home Makeover extra warm n' fuzzy is that Mr. Christmas gets everyone involved in the design, showing the families how to make their decorations pop. It's whimsical and lighthearted so if you're looking to brighten up your day (and maybe get some holiday inspo), pay a visit to Mr. Christmas.
Get into Holiday Home Makeover with Mr. Christmas
on Wednesday on Netflix.
From Netflix:
Benjamin Bradley, best known as Mr. Christmas, is a veteran in the interior design industry with a healthy obsession with the holiday season. For Mr. Christmas, the holidays are all about celebrating love, life, family and friends through meaningful traditions. In the new Netflix series Holiday Home Makeover with Mr. Christmas, Bradley takes you behind the scenes as he puts his design expertise and vast Christmas collection to good use. Equipped with lights, garlands, and enough tinsel to blanket the North Pole, he and his team of elves work around the clock to bring holiday cheer to families and communities deserving of a home makeover for the most joyous time of year. Mr. Christmas invites viewers along for the ride to kick off the holiday season and get inspired to take their own home decorating and traditions to the next level.
—
For Life
"Never Stop Fighting" – Season 2 premiere
Wed Nov 18 – 10PM
On ABC
For Life is back on ABC on Wednesday.
From ABC:
After nine years of fighting to win his freedom, it's do or die for Aaron Wallace. As dangerous enemies lurk at Bellmore and Marie faces criminal charges for assisting Aaron in prior cases, Aaron must find a way to gain the upper hand on Maskins.
—
A Million Little Things
"Hit & Run" – Season 3 premiere
Thurs Nov 19 – 10PM
On ABC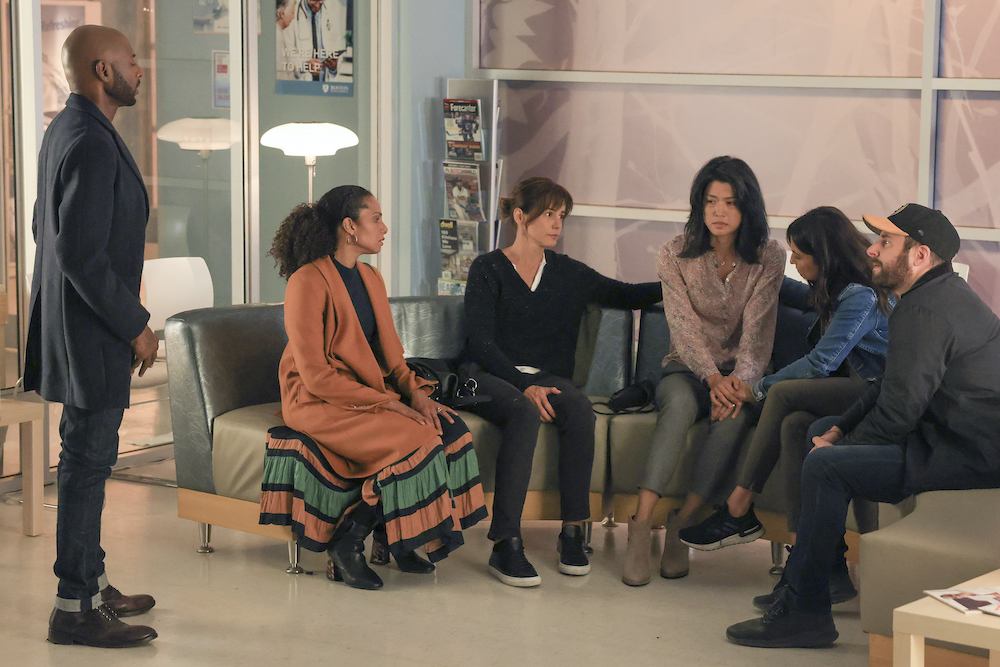 Photo: ABC/Jack Rowand
A Million Little Things loves to keep us on the edge with cliffhangers. Now, with season 3, we finally get to see what happened to Eddie (David Giuntoli) who was barely holding on after a hit and run. Your heart will be pulled in every direction as you await the news of his condition. Meanwhile Rome (Romany Malco) and Regina (Christina Moses) struggle to deal with their failed adoption. Everyone is wrapped up in their own pain but Eddie's car accident will bring things back into harsh perspective. This episode is heavy but we'd expect nothing less from A Million Little Things—it puts the heart in heartbreak.
A Million Little Things returns to ABC on Thursday.
From ABC:
In the aftermath of Eddie's car accident, Katherine leans on their beloved group of friends for support. Meanwhile, Rome and Regina face a tough decision about the future of their family, and Delilah sees how her kids are thriving and wants the same for herself. Maggie jump starts her new life in Oxford, while Gary continues to navigate his new relationship with Darcy.
—
Trolls: TrollsTopia
Season 1
Thurs Nov 19
On Hulu
Stream Trolls: TrollsTopia on Thursday, only on Hulu.
From Hulu:
Inspired by the beloved DreamWorks Animation films, Trolls: TrollsTopia is the next chapter in the hair-raising adventures of the trolls. Now that Poppy knows there are other musical trolls scattered throughout the forest, she bottles up her endless positivity and invites delegates from every troll tribe in the forest to live together in harmony in a grand experiment she calls TrollsTopia!
—
VOICES OF FIRE
Season 1
Fri Nov 20
On Netflix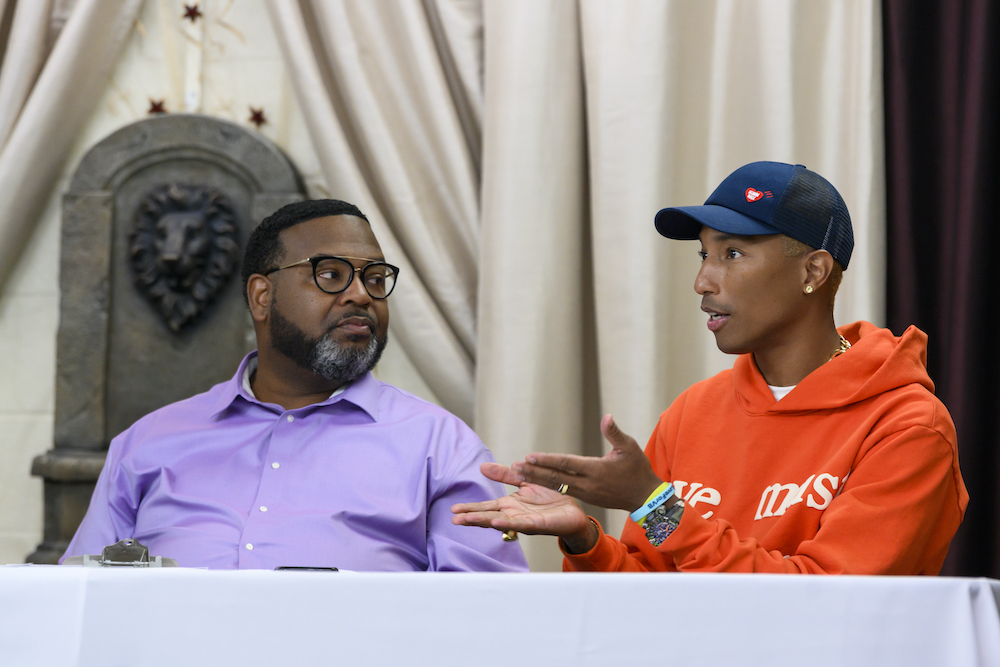 Photo: Antony Platt/Netflix © 2020
Get ready for some glorious melodies and powerful vocals—Voices of Fire is here to inspire and entertain. Pharrell Williams heads to his hometown of Hampton Roads, Virginia to help put together a new gospel choir along with his uncle Bishop Ezekiel Williams and his core team of gospel leaders. The series takes us through auditions, where we get to meet some fantastic singers and hear about their lives and dreams, through to the selections and training, all leading up to a huge debut concert in Norfolk, VA. Pick your favorites and start rooting now as each singer works to improve and become part of the choir in this uplifting and engaging music reality series.
Voices of Fire hits Netflix on Friday.
From Netflix:
Voices of Fire follows Pharrell Williams' hometown community as it builds one of the world's most inspiring gospel choirs. Pharrell's uncle and a well-respected musical genius in the area, Bishop Ezekiel Williams and his core team of influential gospel leaders will venture out into Hampton Roads to find undiscovered talent. With the belief that diverse backstories can give their collective voice a greater meaning, the Bishop and his team will be searching for people of all ages, ethnicities and backgrounds.
—
Animaniacs
Season 1
Fri Nov 20
On Hulu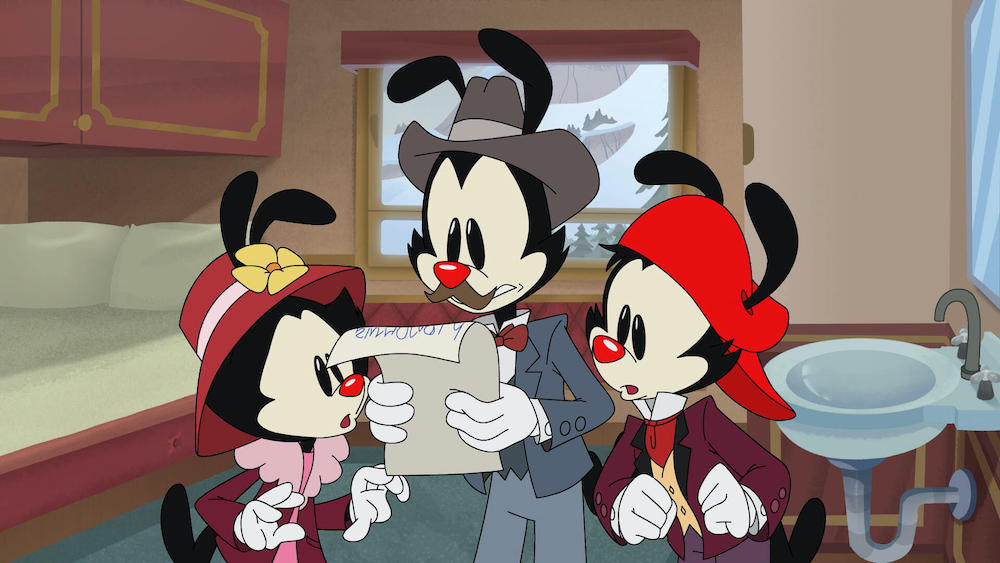 Photo Courtesy of Courtesy Amblin Television/Warner Bros. Animation
Our beloved Animaniacs are back and ready to cause absolute chaos.They're sharper than ever, using pop culture references and commentary so on point you can't help but cackle. Yakko, Wakko and Dot run riot across their Warner Bros. studio home, smashing up literally everything around them including the fourth wall. Oh and watch out for Pinky and the Brain (Brain, Brain, Brain) who are still trying to take over the world (just like they do every night). The nostalgia is high but the jokes are fresher than ever. And yes, you will sing along every chance you get. Fire up Hulu for a slice of weird & wonderful & completely Animaniacal.

Animaniacs comes to Hulu on Friday.
From Hulu:
They're back! The Warner brothers, Yakko and Wakko, and the Warner sister Dot, have a great time wreaking havoc and mayhem in the lives of everyone they meet. After returning to their beloved home, the Warner Bros. water tower, the siblings waste no time in causing chaos and comic confusion as they run loose through the studio, turning the world into their personal playground. Joining Yakko, Wakko and Dot, fan-favorite characters Pinky and the Brain also return to continue their quest for world domination.
—
The Pack
Season 1
Fri Nov 20
On Amazon Prime Video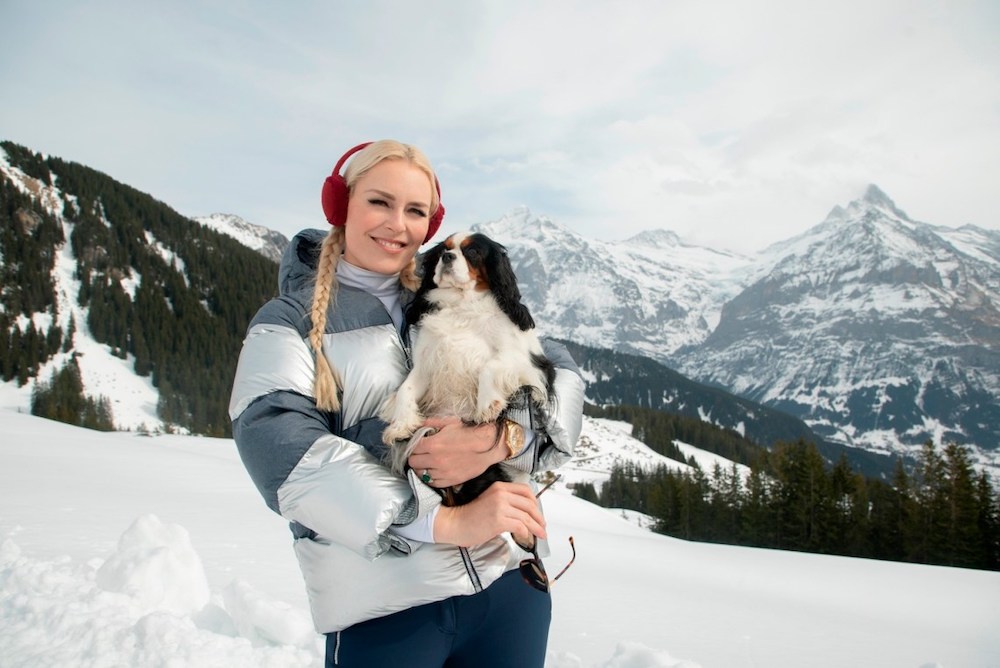 Photo: Amazon
Dogs are some of the only things bringing many of us serotonin right now and Amazon is about to deliver a huge dose with The Pack. The new competition series features some human & dog duos who are ready to show off what they can do together. Each episode sets challenges that play to the strengths of different breeds and tests the owners just as much as their furry companions. We're talking zip lining, helicopter rides, waitressing—basically, everything you don't see at a regular dog show (but would make it a whole lot more interesting). If you love your pups and a bit of healthy competition, buckle and get ready to run with The Pack.
P.S. Special shoutout to Kentucky and his dog Derby who have matching blue Mohawks and like to surf together. Yup.
Stream The Pack Amazon Prime Video on Friday.
From Amazon:
In this global adventure, 12 teams of dogs and their human companions compete in fun and exciting challenges celebrating their incredible bond. At stake at the end of this unforgettable journey is a life-changing prize – $500,000 for the winning duo and $250,000 for an animal charity. The Pack is hosted by Gold Medalist skier Lindsey Vonn and her dog Lucy.
—
Small Axe
"Mangrove" – Season 1, Episode 1
Fri Nov 20
On Amazon Prime Video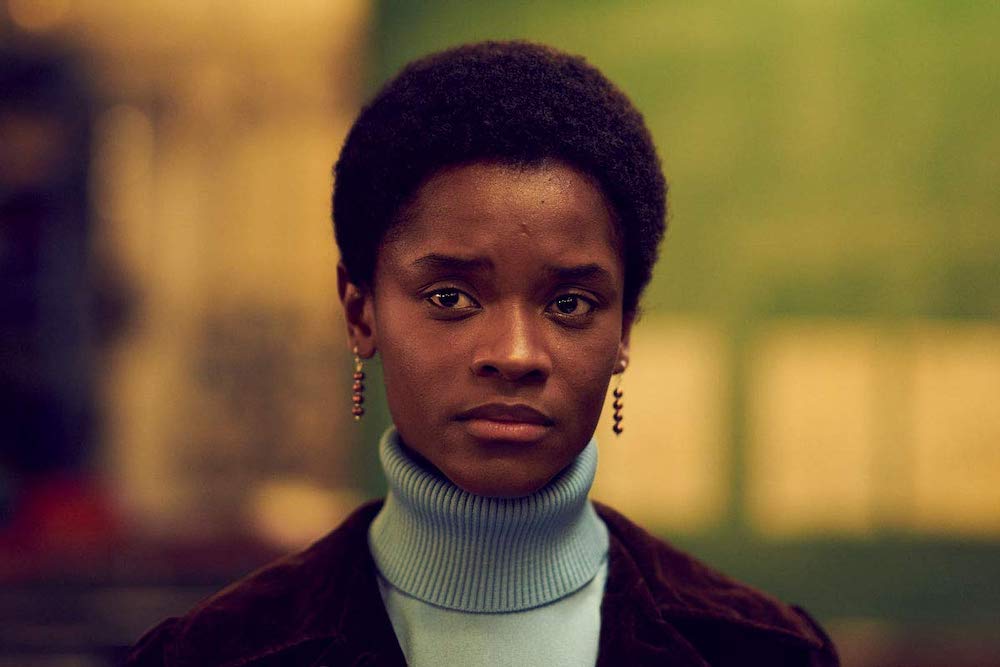 Photo: Amazon
Small Axe is difficult to watch but so incredibly necessary. The anthology series from Steve McQueen tells five stories of London's West Indian community around the 1960s to the mid-1980s. The first of the series is "Mangrove", which tells the true story of the Mangrove Nine, a group of Black activists tried for "incitement to riot" following a protest march in 1970. In this retelling, the owner of the Mangrove, Frank Crichlow (Shaun Parkes) ensures his restaurant is a safe haven for all—until it's threatened too many times and it sparks a demonstration. Joined by Altheia (Letitia Wright) and a group of activists from the surrounding area, with support from the Black Panther movement, gather to protest all the heinous injustices they face everyday. And the police push back with force, which sparks violence. This leads to the arrest and trial of the Mangrove Nine for a number of crimes that are unfairly weighted against them. 
"Mangrove" shows in unflinching detail how terribly Black people were treated in Britain at the time—their homes and businesses were constantly ransacked by police without reason, usually coupled with threats and acts of violence against them, and they had no legal power to truly defend themselves. The attention to detail is impeccable, placing you squarely in the time period, from the clothing to the setting to the feeling of change sweeping in renewed hope for the Black community vs. the harsh pushback by the legal systems that are designed to protect the racist status quo. It'll hurt your heart to witness each ugly and deep-rooted act of racism, especially when you think about how little things have changed in 2020. But it does not discount how far we've come due to the incredible work of people like the Mangrove Nine—it celebrates them while shedding more light on a part of history everyone needs to pay attention to. 
Small Axe debuts on Amazon Prime Video on Friday.
From Amazon:
Small Axe is a collection of five original films by Steve McQueen set from the late 1960s to the mid 1980s that tell personal stories from London's West Indian community, whose lives have been shaped by their own force of will despite rampant racism and discrimination. New film every Friday from Nov 20-Dec18.
—
Between the World and Me
Sat Nov 21 – 8PM
On HBO
Watch Between the World and Me on HBO on Saturday.
From HBO:
Based on the 2018 adaptation and staging of Ta-Nehisi Coates' book at the Apollo Theater, this HBO Special features powerful readings from the book with documentary and archival footage, and animation. Focusing on the author's experiences growing up in inner-city Baltimore, the narrative explores Coates' bold notion that American society structurally supports white supremacy.
—
DOLLY PARTON'S CHRISTMAS ON THE SQUARE
Sun Nov 22
On Netflix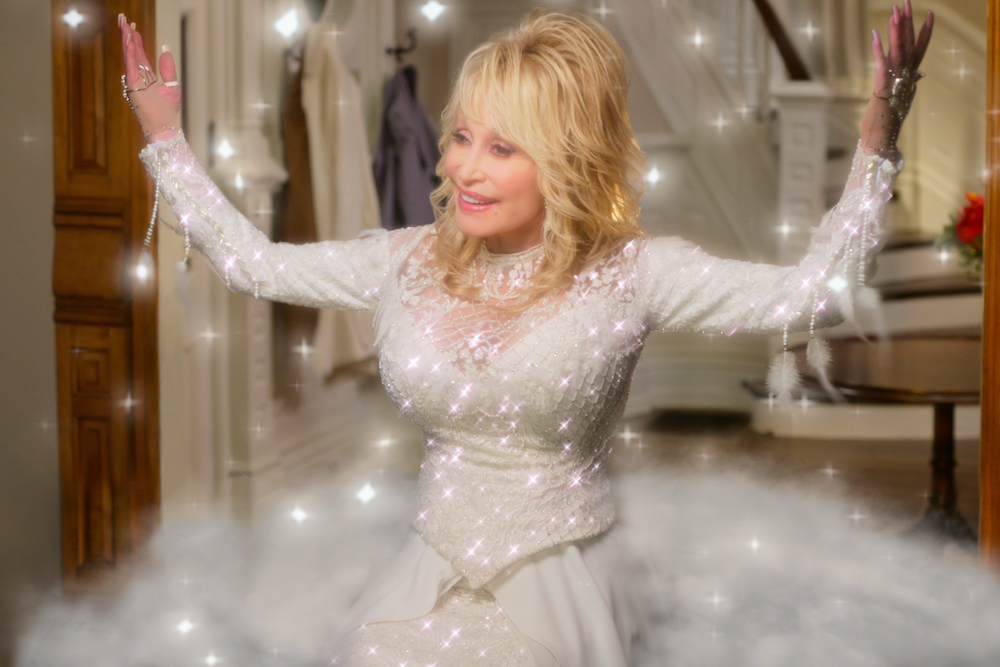 Photo courtesy of Netflix © 2020
What is it about a Dolly Parton musical that makes us automatically smile and cheer? Maybe it's all the magical whimsy—and this one's got that plenty of it because it's set at Christmas! Christmas on the Square takes us to the most Christmassy town we've ever seen outside of the North Pole, set to a Dolly-esque soundtrack. The whole population of Fullerville is under threat of eviction from a mean girl named Regina Fuller (Christine Baranski). Regina wants nothing more than to get out, out, out of this place forever. Gee, what's her deal? It's up to the town's sweeter-than-pie citizens to step up and save the day—and maybe sweep Regina off her feet (because no Dolly story is complete without a lil romance, after all). They have some help from the rhinestone-clad angel herself, Ms. Parton. Christmas on the Square is cheesy and clichéd and everything you want from a holiday movie—who cares if it's over the top? It's Christmas! With Dolly Parton! And it's a musical! So kick up your slippers and spend a cozy night watching the queen of country tell some new tales.
Get into Dolly Parton's Christmas on the Square
on Netflix on Sunday.
From Netflix:
A rich and nasty woman, Regina Fuller, returns to her small hometown after her father's death to evict everyone and sell the land to a mall developer – right before Christmas. However, after listening to stories of the local townsfolk, reconnecting with an old love, and accepting the guidance of an actual angel, Regina starts to have a change of heart. This is the story about family, love, and how a small town's Christmas spirit can warm even the coldest of hearts. Starring Dolly Parton, Christine Baranski, Jenifer Lewis, Treat Williams, and directed and choreographed by three-time Emmy and Golden Globe winner Debbie Allen. Featuring 14 original songs with music and lyrics by Dolly Parton.
—
2020 American Music Awards
Sun Nov 22 – 8PM
On ABC
The 2020 American Music Awards airs on ABC on Sunday.
From ABC:
The American Music Awards will broadcast live from The Microsoft Theatre in Los Angeles and is seen in more than 200 countries and territories around the world. Nominees are based on key fan interactions – as reflected on the Billboard charts – including streaming, album and digital song sales, radio airplay, and social activity. These measurements are tracked by Billboard and its data partners MRC Data and Next Big Sound, and reflect the time period of Sept. 27, 2019, through Sept. 24, 2020. The AMA winners are voted entirely by fans.