This week: Soulmates, Doctor Who: The Faceless Ones, Connecting…,
The Forty-Year-Old Version, Deaf U, The Haunting of Bly Manor, Eli Roth's History of Horror, Lovecraft Country, Fear the Walking Dead
Soulmates
"Watershed" – Series premiere
Mon Oct 5 – 10PM
On AMC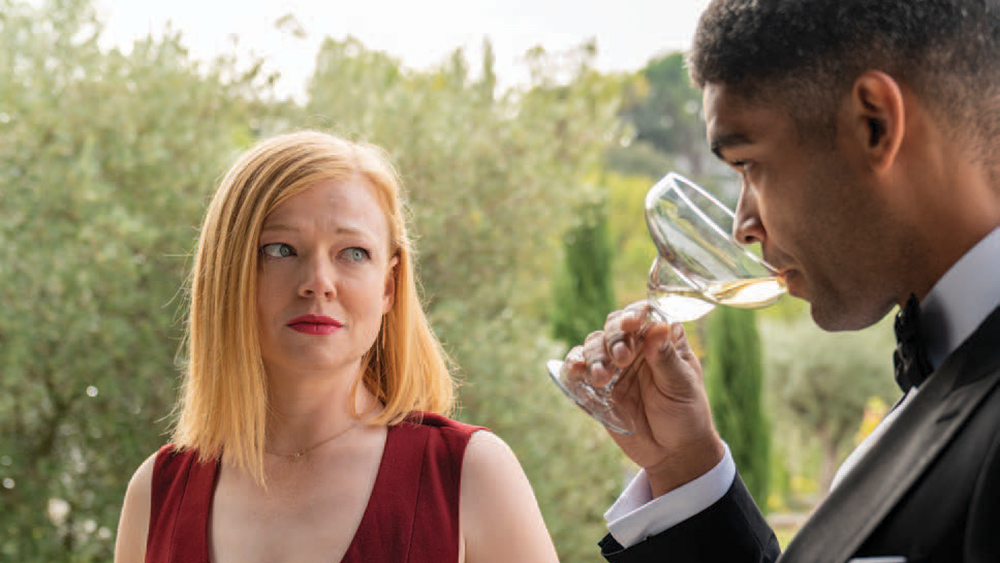 Photo: Jorge Alvarino/AMC
If there was a test to find out who your soulmate is, would you take it? What if you've already made a life with someone who isn't the one? In each chapter of Soulmates, we meet different pairings who try to navigate this messy and often heartbreaking premise. The characters chasing "true love" end up tangled in affairs, blackmail, loss, and life-changing connections—good and bad—which makes you wonder if you'd ever want to find out who your soulmate is. Soulmates walks the line between messed up and nuanced and brutally honest, drawing you into each story where the temptation of the truth is almost too much to bear.
Soulmates premieres on AMC tonight.
From AMC:
Nikki and Franklin's marriage struggles in the shadow of the soul-mate test.
—
Doctor Who: The Faceless Ones
Series premiere
Wed Oct 7 – 8PM
On BBC America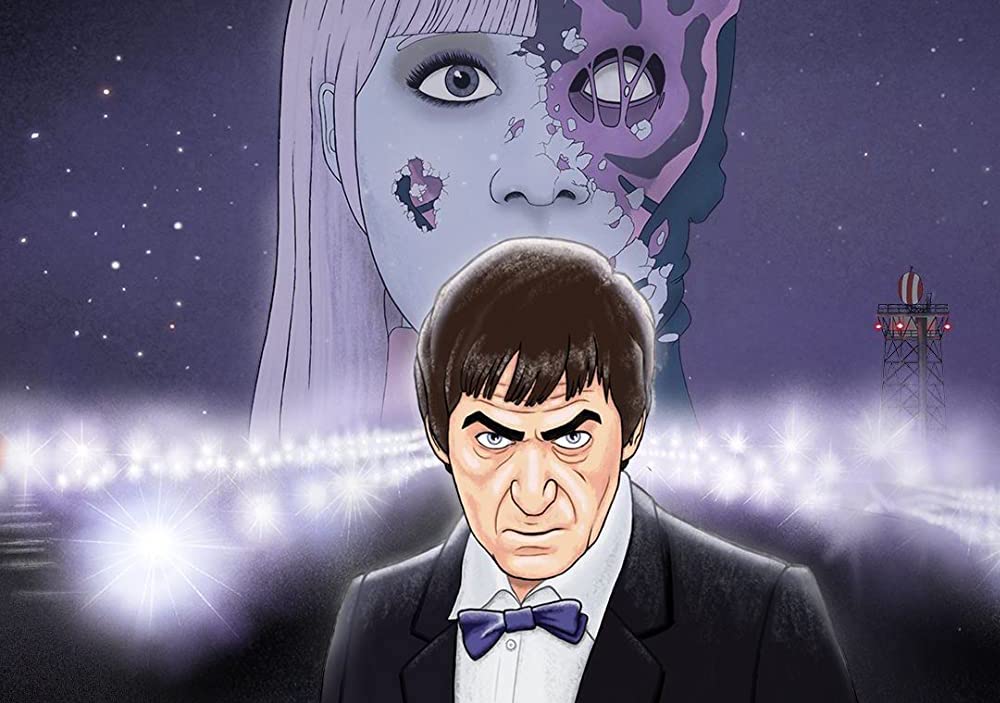 Photo courtesy of BBC America
Allons-y! The Faceless Ones is an animated installment of the beloved Doctor Who franchise starring Patrick Troughton as the Second Doctor. This long-lost story originally aired back in 1967 and has since been given an animated makeover, marking the first time it will be seen in full. In this timeline, the Doctor and his companions arrive at London's Gatwick airport only to run into some aliens, known as the Chameleons, who specialize in stealing identities. Unfortunately the Doctor is held back by official red tape and people who refuse to believe aliens exist—not to mention said aliens are body-snatching everywhere they go. It's a classic setup with plenty of whimsy and nostalgia. The Faceless Ones is a little slower-paced compared to today's Doctor Who episodes but the animation is fun and gives life to the story, making it an enjoyable re-addition to the Whoniverse.
Watch Doctor Who: The Faceless Ones
on BBC America on Wednesday.
From BBC America:
The TARDIS arrives at Gatwick airport in 1966, and Polly witnesses a murder.
—
Connecting…
Series premiere
Thurs Oct 8 – 8PM
On NBC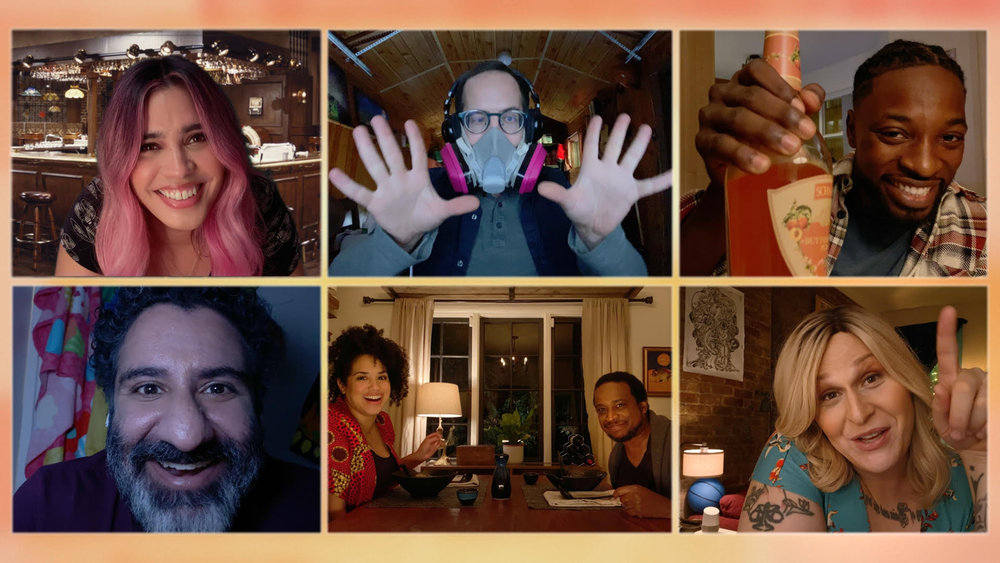 Photo: NBC
Buckle up for yet another pandemic-related show, this time from NBC. Connecting… follows a group of friends who meet up via group video calls and…well, they're all coping in different ways. Sound familiar? Some wanna wear masks indoors, some are super productive (yeah, we're rolling our eyes too), some are not dealing well with being alone. Then Jazmin (Cassie Beck), the doctor of the group, shows up to put all their small issues into perspective. Because while this pandemic is hard on everyone—and your worries and frustrations are absolutely valid—we're having to stay inside for a reason. It's easy for us to forget that sometimes—and it's also easy to forget that we need to lean on each other for support to get us through. Connecting… reminds us of our current reality gently, often with a lot of humor, in ways that will make you wanna set up your own Zoom call with your besties.
Connecting… comes to NBC on Thursday.
From NBC:
"Connecting…" is an ensemble comedy about a group of friends trying to stay close (and sane) through video chats as they share the highs and lows of these extraordinary times.
—
The Forty-Year-Old Version
Fri Oct 9
On Netflix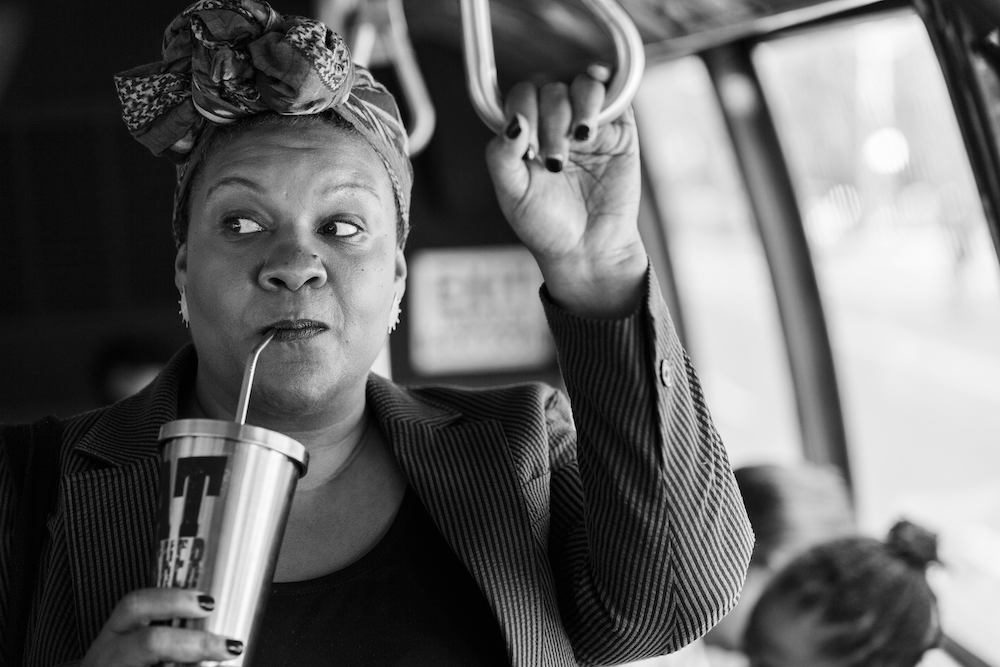 Photo: Jeong Park/Netflix © 2020
F$#! the idea that if you don't make it by the time you're 25 you never will. Or 30, or 40—creativity doesn't fade with age. The Forty-Year-Old Version says this all in more eloquent and moving ways than we ever could. Radha (Radha Blank) is a playwright struggling to find her big break in New York, teaching theater to a bunch of kids who range from inspired to ready to cause a scene. She's fast approaching her 40th birthday, which lights a fire in her heart and takes her on a long and bumpy road to finding success (and what that means).
The film moves quietly and affects deeply, as our leading lady tries to balance making her mark with the fact that people will rewrite your story if you don't tell it yourself. Whether through hip hop rhymes or pouring parts of herself into her characters or photographs of her real life family, Radha tells stories with so much life they pull you right in—all the while dealing with every side of life, even death. It's personal and raw and funny (sometimes in ways where you have to laugh or else you'll cry). Especially when she comes up against the predominantly white theater scene who wants her to fit into a neat little box. The Forty-Year-Old Version is a slice of life in all its beauty, in its sadness, in its little ways where artists find inspiration, proving dreams can be reached if you have a story to tell (just make sure it's what you want to say).
The Forty-Year-Old Version comes to Netflix on Friday.
From Netflix:
Radha, a down-on-her-luck NY playwright, is desperate for a breakthrough before 40. But when she foils what seems like her last shot at success, she's left with no choice but to reinvent herself as rapper RadhaMUSPrime. The Forty-Year-Old Version follows Radha as she vacillates between the worlds of Hip Hop and theater on a quest to find her true voice. Winner of the Directing Prize at The 2020 Sundance Film Festival, The Forty-Year-Old Version is a hilariously candid and deeply personal debut from writer/director Radha Blank. A fresh addition to the New York City slice-of-life canon shot in lush black and white 35mm, Blank's film is an ode to the unfulfilled, and those whose adversity gives them a one-of-a-kind story to tell.
—
Deaf U
Season 1
Fri Oct 9
On Netflix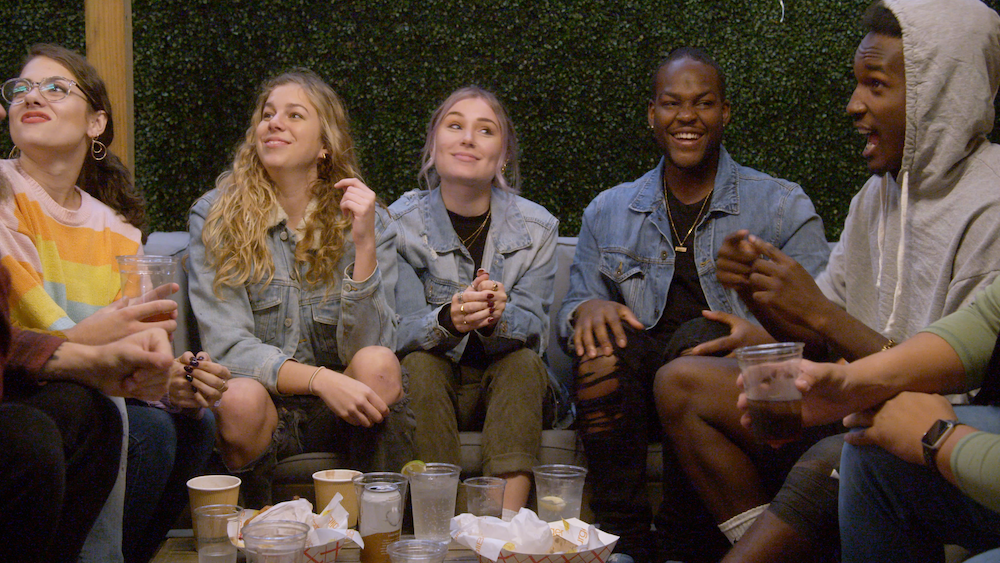 Photo courtesy of Netflix 2020
Deaf U takes us to Gallaudet University, a renowned DC college for the deaf and hard of hearing, to follow a group of students as they navigate a new world of dating, education, and finding their way into adulthood. You'll get to know each student through their interactions with each other but also through confessional-style interviews, where they detail what it was like growing up, their views on dating, and whether they're adjusting to the school. They also share what it's like to be essentially "categorized" [read: judged] by other students as to whether they have hearing aids, cochlear implants, or if they can communicate verbally or not—and how these judgements affect them when interacting with abled people too. If, like so many of us, you're tired of rarely seeing disability represented on screen (and usually as inspiration porn, ugh), Deaf U is a sweet and refreshing series to watch as the students take you into the highs, lows, frustrations and joys of attending Gallaudet.
Stream Deaf U on Netflix on Friday.
From Netflix:
A coming-of-age documentary series following a tight-knit group of deaf students at Gallaudet University, a renowned private college for the deaf and hard of hearing, in Washington, D.C. As the group of friends navigate the high, lows, and hookups of college life together, their stories offer an unprecedented, unfiltered, and often unexpected look inside the Deaf community. From executive producers Eric Evangelista, Shannon Evangelista, Nyle DiMarco, and Brandon Panaligan.
—
The Haunting of Bly Manor
Season 1
Fri Oct 9
On Netflix
Tune into Geek Girl Riot tomorrow at 11pm ET
to hear us talk all about the show!
The Haunting of Bly Manor hits Netflix on Friday.
From Netflix:
From The Haunting of Hill House creator Mike Flanagan and producer Trevor Macy comes THE HAUNTING OF BLY MANOR, the next highly anticipated chapter of The Haunting anthology series, set in 1980s England. After an au pair's tragic death, Henry Wingrave (Henry Thomas) hires a young American nanny (Victoria Pedretti) to care for his orphaned niece and nephew (Amelie Bea Smith, Benjamin Evan Ainsworth) who reside at Bly Manor with the estate's chef Owen (Rahul Kohli), groundskeeper Jamie (Amelia Eve) and housekeeper, Mrs. Grose (T'Nia Miller). But all is not as it seems at the manor, and centuries of dark secrets of love and loss are waiting to be unearthed in this chilling gothic romance. At Bly Manor, dead doesn't mean gone.
—
Eli Roth's History of Horror
"Houses of Hell" – Season 2 premiere
Sat Oct 10 – 10PM
On AMC
Eli Roth's History of Horror is back on AMC on Saturday.
From AMC:
Home is where the heart is, unless one lives in a house of hell.
—
Lovecraft Country
"Rewind 1921" – Season 1, Episode 9
Sun Oct 11 – 9PM
On HBO
Photo: HBO
We say this every week: The latest episode of Lovecraft Country is tough to watch. Episode 9—which is tellingly titled "Rewind 1921"—holds up to the unflinching commitment the series has to examining American history and racism through the lens of horror and the occult. "Rewind 1921" is an emotional heavyweight. Diana (Jada Harris) is slowly transforming into a heinous wraith called a "jigaboo"—a curse steeped in the hatred police Captain Seamus Lancaster (Mac Brandt) has for Black people and in stolen magic. Plot threads begin to weave back together as the gang works to save both Diana and Tic (Jonathan Majors). Of course, Leti (Jurnee Smollett) and Ruby (Wunmi Mosaku) end up on opposite sides again, both with very real logic to guide them. Christina seems to be on top, but after this episode you'll wonder whether or not there's a very bad reversal of fortune headed her way. And we finally get to see the events that made Montrose (Michael Kenneth Williams) the conflicted, repressed, often abusive, yet somehow loving and fragile man he is now. Williams creates a wonderland within every character he portrays and in Montrose he's found a rabbit hole well worth exploring. 
There are so many surprises waiting to ambush you this week but—although the factual parts of Lovecraft Country are as heavy as they are heart wrenching—the storytelling is rewarding. If you love history, the show pays off. If you're into speculative fiction, the show pays off. And if character development with twists that you'll never be sure you saw coming thrill you, Lovecraft Country is a jackpot.
Lovecraft Country airs on HBO on Sunday.
From HBO:
With Hippolyta at the helm, Leti, Tic, and Montrose travel to 1921 Tulsa in an effort to save Dee.
—
Fear the Walking Dead
"The End is the Beginning" – Season 6 premiere
Sun Oct 11 – 9PM
On AMC
Fear the Walking Dead returns to AMC on Sunday.
From AMC:
Morgan must decide whether to help a desperate stranger while a bounty hunter stalks him.