This week: The Capture, Blockbuster, Enola Holmes 2, Manifest, Lopez vs. Lopez, Young Rock, Central Park, Dangerous Liaisons, Interview with the Vampire
The Capture
Season 2
Wed Nov 2
On Peacock
The Capture is back on Peacock on Wednesday.
From NBC:
THE CAPTURE is a conspiracy thriller that looks at a troubling world of fake news and the extraordinary capabilities of the intelligence services. When soldier Shaun Emery's (Callum Turner, "War & Peace," "Fantastic Beasts: The Crimes of Grindelwald") conviction for a murder in Afghanistan is overturned due to flawed video evidence, he returns to life as a free man with his young daughter. But when damning CCTV footage from a night out in London comes to light, Shaun's life takes a shocking turn and he must soon fight for his freedom once again. Detective Inspector Rachel Carey (Holliday Grainger, "Strike," "Patrick Melrose") is drafted to investigate Shaun's case, but she quickly learns that the truth can sometimes be a matter of perspective.
–
Blockbuster
Season 1
Wed Nov 2
On Netflix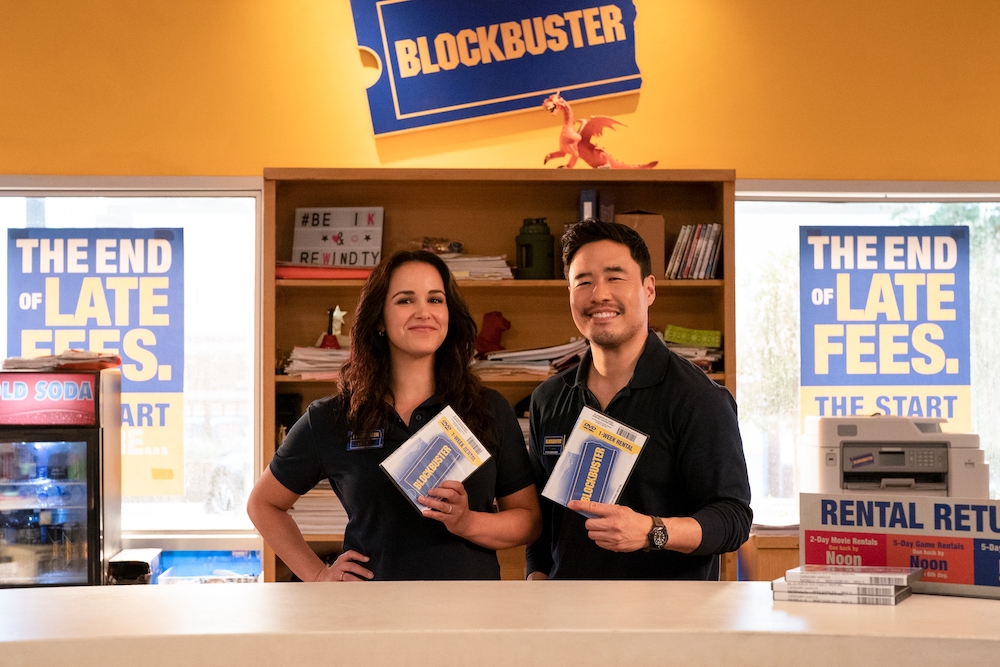 Netflix making a show about the company they put out of business is the ultimate flex—and they are having a ball. Blockbuster follows the crew of the last Blockbuster store left, managed by Timmy (played by the ever-delightful Randall Park). In between trying to wrangle his colorful crew of hapless workers, Timmy is crushin' hard on his co-worker Liza (Melissa Fumero). Unfortunately, Liza is married to an absolute ding-dong of a guy she's always on and off with (if only there was someone else perfect for her…**nudge nudge wink wink**). Timmy's best bud/landlord Percy (J.B. Smoove) tries to help him move on from Liza…in his own self-serving way. And the rest of the Blockbuster staff come with their own quirks and motivations that make you wonder just how this particular store managed to survive when the other stores didn't.
If you're missing your Superstore fix, Blockbuster will fill that VHS-sized hole in your heart—it's a workplace comedy that revolves around the struggles of trying to stay afloat while dealing with messy interpersonal dynamics. The episodes fly by, making you giggle as you settle into the comfort this series sells with a side of popcorn. Oh, and there's a hefty amount of arrested development and slacker comedy thrown in, which always makes for big laughs. Step into some golden (and blue) nostalgia and remember the fuzzy days before wifi and instant content, when we really had to work to watch the shows we love.
Watch Blockbuster on Netflix on Wednesday.
From Netflix:
Timmy Yoon (Randall Park) is an analog dreamer in a 5G world. He's spent his entire adult life dedicated to his first love, movies — a passion that's kept him at his first and only job, managing his hometown Blockbuster Video. Then Timmy is alarmed to learn that his store is officially the last Blockbuster in America. He now has no choice but to take action to stay open and keep his friends employed. Timmy and his staff quickly come to realize that being home to the last Blockbuster might actually be exactly what their community needs to rekindle the human connections they lost to the digital age. It also unexpectedly reunites him with his long-time crush Eliza (Melissa Fumero), who's recently come back to work for him. Will this battle to preserve the past be the push Timmy needs to step into the present? His employees can only hope so.
–
Enola Holmes 2
Fri Nov 4
On Netflix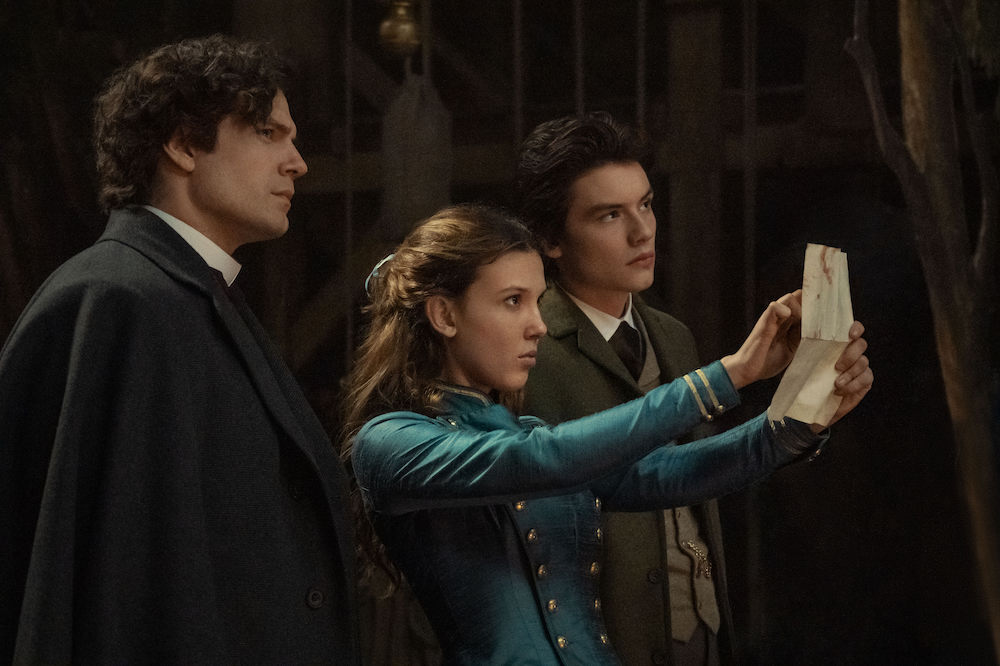 The game, it seems, has found its feet again—and that means Enola Holmes (Millie Bobby Brown) is off to a racing start once more. She doesn't have time to wonder whether she's being prim and proper, she has a new case to solve! When a precocious young girl named Bessie (Serrana Su-Ling Bliss) shows up looking for her sister, Enola soon becomes entangled in a sinister plot of corruption and poisonous deals being struck. Her investigations place her in the path—and the shadow—of her older brother Sherlock (Henry Cavill). It also might tangle her up with some old flames, some helping hands, and some familiar faces in the Holmes universe. Squeal and flutter your fans, you must!
Stay tuned for our review!
Watch Enola Holmes 2 on Netflix on Friday.
From Netflix:
Fresh off the triumph of solving her first case, Enola Holmes (Millie Bobby Brown) follows in the footsteps of her famous brother, Sherlock (Henry Cavill), and opens her own agency — only to find that life as a female detective-for-hire isn't as easy as it seems. Resigned to accepting the cold realities of adulthood, she is about to close shop when a penniless matchstick girl offers Enola her first official job: to find her missing sister. But this case proves to be far more puzzling than expected, as Enola is thrown into a dangerous new world — from London's sinister factories and colorful music halls, to the highest echelons of society and 221B Baker Street itself. As the sparks of a deadly conspiracy ignite, Enola must call upon the help of friends — and Sherlock himself — to unravel her mystery. The game, it seems, has found its feet again!
–
Manifest
Season 4, Part 1
Fri Nov 4
On Netflix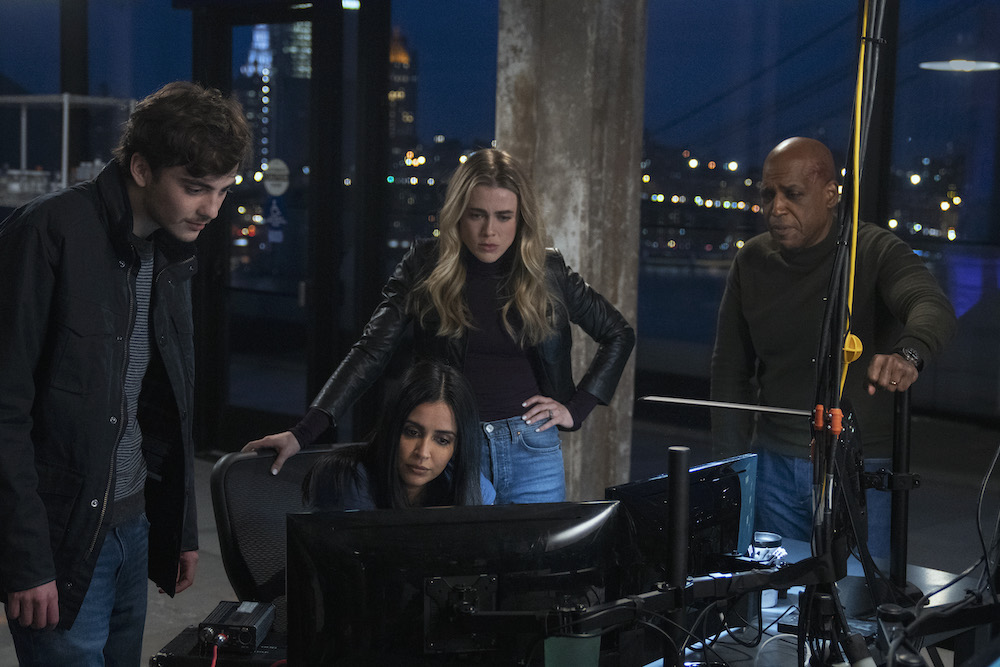 The Death Date is creeping ever closer, adding to the mounting wave of panic in the new season of Manifest. Cal (Jack Messina) is stuck in hiding, trying to avoid government profiling while seeking answers from others he is connected to. Michaela (Melissa Roxburgh) is doing her best to hold it together and find out what happened, while Ben (Josh Dallas) falls apart from the grief. When a new Calling gives them more clues and another passenger leads them to a box meant for Cal, you'll get chills as everything you know is about to explode. S4 is tenser than ever before, reeling you in just enough to keep you hooked while leaving that elusive answer just out of reach. Especially when the stakes climb even higher in ways no one could have predicted. And the hunt is taking its toll on the passengers, making you want to simultaneously hug them tight and help them search. Even after four seasons, Manifest manages to keep the mystery alive while making your heart ache.
Manifest returns to Netflix on Friday.
From Netflix:
Two years after the brutal murder of Grace turned their lives upside down, the Stone family is in shambles as a devastated Ben continues to mourn his wife and search for his kidnapped daughter, Eden. Consumed by his grief, Ben has stepped down from his role as co-captain of the lifeboat, leaving Michaela to captain it alone, a near impossible feat with the passengers' every move now being monitored by a government registry. As the Death Date draws closer and the passengers grow desperate for a path to survival, a mysterious passenger arrives with a package for Cal that changes everything they know about Flight 828 and will prove to be the key to unlocking the secret of the Callings in this compelling, mind-bending, and deeply emotional journey.
–
Lopez vs. Lopez
Series premiere
Fri Nov 4 – 8PM
On NBC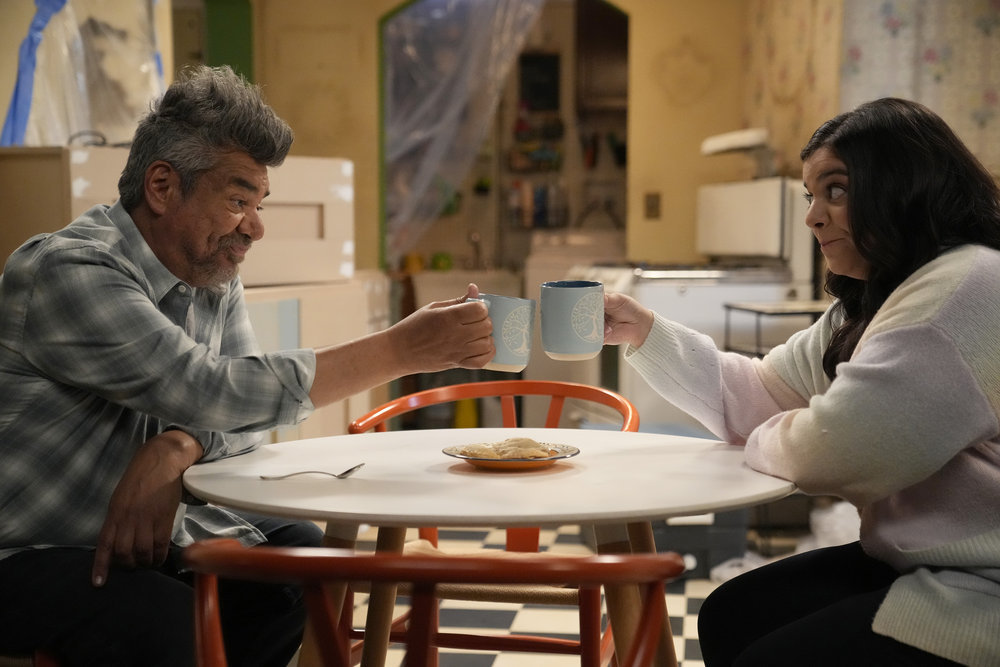 George (George Lopez) hasn't always been the best dad. But he's trying to do better—and that starts with moving into his daughter Mayan's house (temporarily, of course). Mayan (Mayan Lopez) has built her own life and family. She has her own parenting methods, goes to therapy, and makes a lot of TikToks, all of which George doesn't understand. That creates a whole lot of friction—from past trauma and new boundaries—but also a lot of jokes. Lopez vs. Lopez is a traditional family sitcom that feels more at home with the 90s/early 2000s network TV. It makes fun of generational differences and dysfunctional family dynamics, which has some good laughs but doesn't really tread any new ground. Still, it's easy watching and it will resonate with those of you out there who butt heads with your family (especially with the holidays coming up).
Lopez vs. Lopez debuts on NBC on Friday.
From NBC:
A working-class family comedy about dysfunction, reconnection and all the pain and joy in between.
–
Young Rock
Season 3 premiere
Fri Nov 4 – 8:30PM
On NBC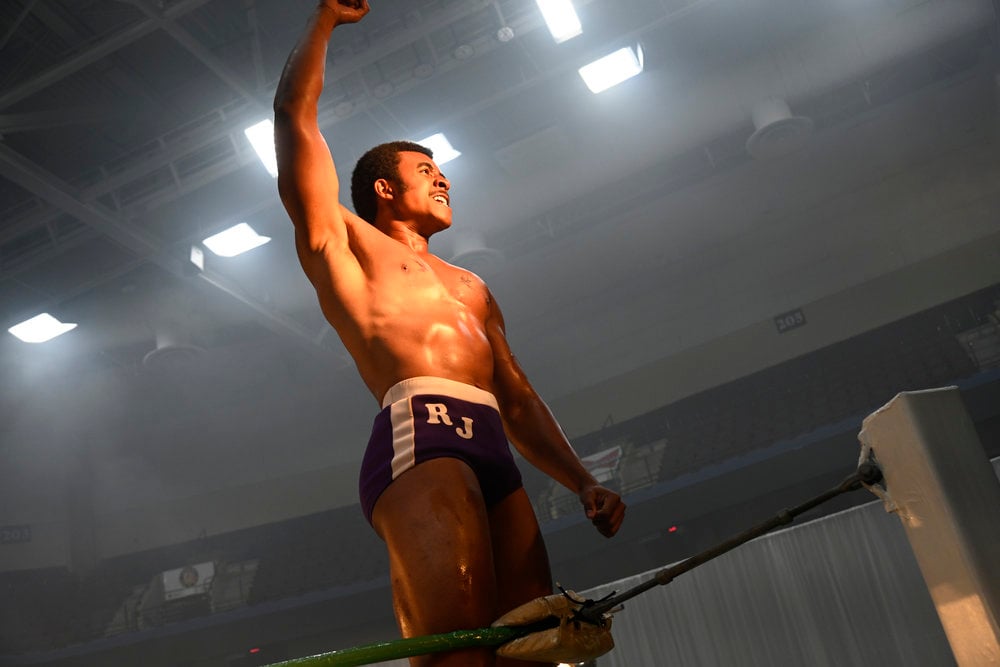 If you need more Randall Park after binge-watching Blockbuster, you'll find him worried about his pal Dwayne Johnson on Young Rock. Still reeling after his failed Presidential run, The Rock has been hiding out, reflecting on his past mistakes and challenges. That means we get a trip down memory lane—with Randall acting as an eager yet quippy therapist—to a time when Dwayne and his family hit the big time and began meeting fellow superstars. Watch out for some hilarious appearances from some huge names in wrestling and showbiz. The S3 opener is full of big laughs and intrigue—but it will also get to the heart of the hero's journey trope, which often means struggle. A meteoric rise to the top can mean a hard fall is looming and there won't be any fake knockouts here, only tough lessons and some good advice on getting back up for another round. And something tells us this underdog story is only just getting started.
Young Rock is back on NBC on Friday.
From NBC:
The third season of "Young Rock" follows Dwayne Johnson as he navigates his meteoric rise from unknown wrestler to Hollywood superstar. Together, Dwayne and his unorthodox family face locker room politics, new rivalries and the perils of burgeoning fame as he finds his voice in the WWE as the Rock. Told through unbelievable stories from his own life, the show follows Dwayne's electrifying journey to the top and the colorful characters that keep him grounded – even as he sets his sights on ever-bigger arenas.
–
Central Park
"The Puffs Go Poof" – Season 3, Episode 11
Fri Nov 4
On Apple TV+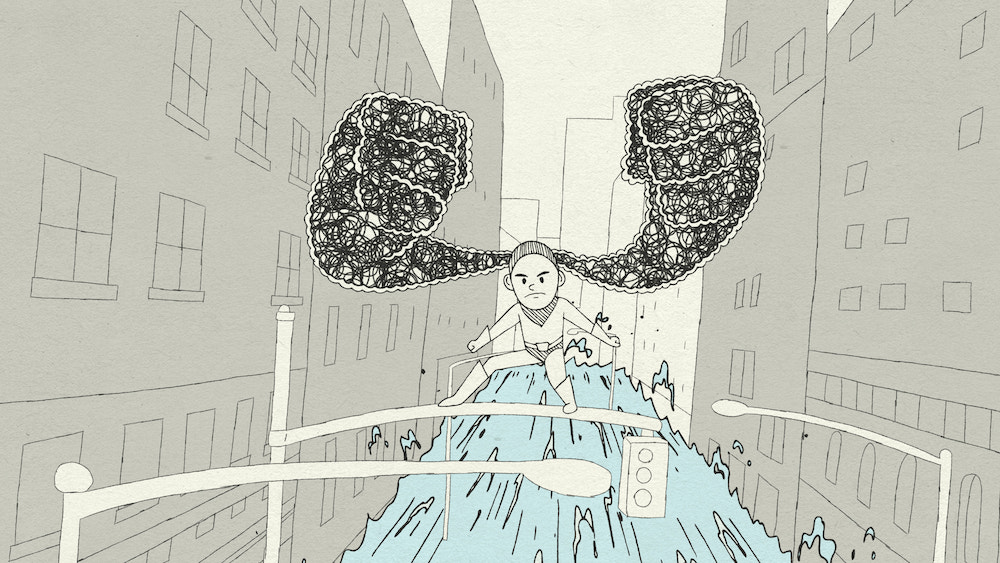 Central Park is treating us to a superpowered episode: Fista-Puffs is back! Molly (Emmy Raver-Lampman) uses her kickass comic to explore how she feels about her hair as a young Black woman in a society that pushes whiteness and "sleekness" over expression. While having to take care of her Puffs is time-consuming, can Fista-Puffs really give up her superpowers just for convenience? On the other end of the self-reflection spectrum, Bitsy (Stanley Tucci) is trying to improve her image online—y'know, by taking cute selfies in the park instead of making headlines for being The. Worst. Ever. We're gonna need to follow her SM immediately, because, reasons. Meanwhile, the rest of the Tillermans go through their old clothes to donate, sending them on a trip down memory lane. The three storylines converge for one of the most heart-thumpin' sing-along anthems of the show so far, which will leave you feeling all kinds of good on the inside and outside, 'cause you're "the perfect fit, yeah…"
Stream Central Park on Apple TV+ on Friday.
From Apple:
Fista Puffs considers straightening her hair.
–
Dangerous Liaisons
Series premiere
Sun Nov 6 – 9PM
On Starz
Dangerous Liaisons debuts on Starz on Sunday.
From Starz:
"Dangerous Liaisons" is a bold prelude of Laclos' classic 18th century novel focusing on the origin story of how his iconic characters, the Marquise de Merteuil and the Vicomte de Valmont, met as passionate young lovers in Paris on the eve of the revolution. This modern take on a classic story gives audiences a chance to experience wonder and terror, beauty and degradation, seduction and deception in pre-revolutionary Paris. Driven to right the wrongs of their past, we follow the couple as they rise from the slums of Paris and scale the heights of the French aristocracy. Their survival depends on their skills of seduction and manipulation of not only the French nobility but of each other. It's not love… it's war. Alice Englert (Beautiful Creatures, "Ratched") and Nicholas Denton ("Glitch," Pillars) will portray the notorious lovers: Camille who is taken in by the current Madame de Merteuil (played by Lesley Manville) and Valmont who will stop at nothing to regain his title that was recently taken from him.
–
Interview With the Vampire
"Like Angels Put in Hell by God" – Season 1, Episode 6
Sun Nov 6 – 10PM
On AMC/AMC+
Watch Interview With the Vampire on AMC on Sunday.
From AMC:
The vampire family attempts to reconcile, but Louis and Claudia soon doubt Lestat's promises.