This week: The Good Doctor, Bling Empire, Chucky, Reginald the Vampire, Pennyworth, Station 19, Central Park, Nailed It!, The Midnight Club, Interview with the Vampire
The Good Doctor
Season 6 premiere
Mon Oct 3 – 10PM
On ABC
The Good Doctor returns to ABC tonight.
From ABC:
Shaun and Lea's long-awaited wedding reception is interrupted by a violent attack at the hospital and the entire team must mobilize to save the victims. Meanwhile, the trauma of seeing people he cares for in life-threatening situations is affecting Shaun in more ways than one on the season premiere of "The Good Doctor," MONDAY, OCT. 3 (10:00-11:00 p.m. EDT), on ABC.
–
Bling Empire
Season 3
Wed Oct 5
On Netflix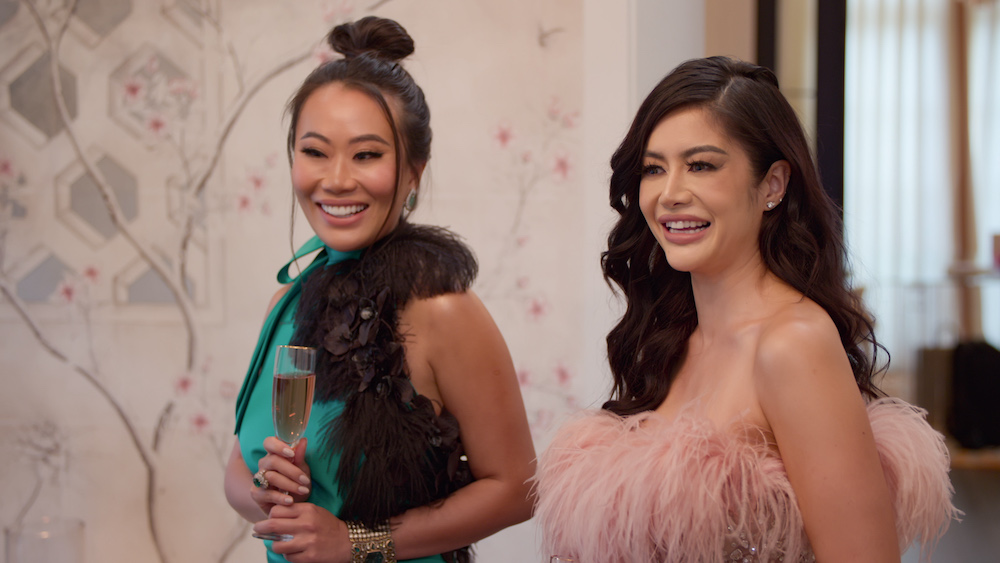 If you need a break from all the spooky stuff coming out this month, Bling Empire has got you—they know how to do it big without needing jump-scares to make your mouth fall open. All they need is drama and they've got that on lock. From unexpected party guests stirring up trouble to intense frenemy brunches, Bling Empire is about to hook you right back into its world with some extra diamond-encrusted sparkle. If you've made it this far, season 3 is a long-awaited reward where old grudges and complicated relationships mix for a deliciously dramatic cocktail. Cheers to that!
Bling Empire is back on Netflix on Wednesday.
From Netflix:
The drama (and laughter!) picks up right where we last left LA's fabulous & (mostly) wealthy Bling-ers…with Anna receiving a shocking visit from someone from the past. Kane books a major fashion campaign and surprisingly starts a whole new career. Christine takes Kevin to Paris Fashion Week and helps him rekindle an old romance. Is Kim relieved or jealous? Meanwhile, nearly everyone gets pulled even deeper into the feud between Christine and Anna- how can they bring peace?
–
Chucky
Season 2 premiere
Wed Oct 5 – 9PM
On SYFY and USA Network
Watch Chucky on SYFY and USA Network on Wednesday.
From SYFY:
CHUCKY is a continuation of the iconic film franchise chronicling the murderous escapades of the notorious killer doll. In the TV series, Chucky crosses paths with archenemies, old allies and new prey, as he seeks to inspire fear and mayhem wherever he goes. After his diabolical plan to invade America's children's hospitals was foiled in season one, Chucky now seeks revenge on those he holds responsible: surviving teens Jake (Zackary Arthur), Devon (Björgvin Arnarson) and Lexy (Alyvia Alyn Lind), along with his ex Tiffany, now his sworn enemy. Meanwhile, can "Jevon" make it as a couple in the face of adversity at their new Catholic school, not to mention a brand-new onslaught of terror from the demon doll?
–
Reginald the Vampire
Series premiere
Wed Oct 5 – 10PM
On SYFY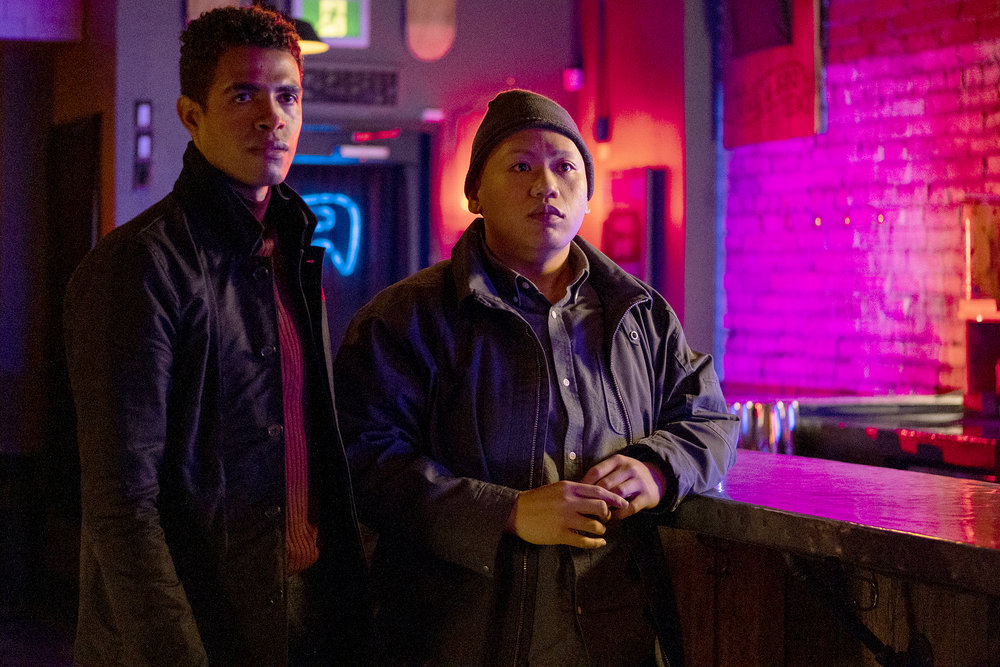 Ever wonder what Ned gets up to when he's not hanging out with Spider-Man? Our fave best bud Jacob Batalon stars as Reggie, a young guy who's a lil bit of a loser, a whole lot of hilarity. He works at the local slushie joint, dealing with bullies and crushing hard on his cute coworker Sarah (Em Haine). That is until he runs into a group of vampires who have their sights set on him and…well…things go wrong. With the help of fellow vamp Maurice (Mandela Van Peebles), Reggie begins to figure out his new powers. All while navigating the cravings and downsides that come from being undead—and all the perks. But those perks come with dangers from the vampire community, forcing Reggie to become who he was born made to be.
Reginald the Vampire is a quirky dark comedy about the trials of being a young adult with the added complication of being supernatural. Batalon brings his trademark charm and bounces well off Van Peebles as his mentor figure. The show keeps its tone balanced between funny everyday moments and the more sinister storylines that threaten Reggie and his friends. It's a great watch for those of you who (like us) love the Halloween season but aren't into horror—instead enjoy a pinch of weird, wicked, and wild.
Reginald the Vampire hits SYFY on Wednesday.
From SYFY:
Imagine a world populated by beautiful, fit and vain vampires. Reginald Andres tumbles headlong into it as an unlikely hero who will have to navigate every kind of obstacle – the girl he loves but can't be with, a bully manager at work and the vampire chieftain who wants him dead. Fortunately, Reginald discovers he has a few unrecognized powers of his own. A new show with a lot of heart and just enough blood, "Reginald the Vampire" proves the undead life is just as complicated as life itself.
–
Pennyworth
Season 3 premiere
Thurs Oct 6
On HBO Max
Pennyworth returns to HBO Max on Thursday.
From HBO:
Peace, love, and mind control. Proper good times ahead.
–
Station 19
"Twist and Shout" – Season 6 premiere
Thurs Oct 6 – 8PM
On ABC
Station 19 is back on ABC on Thursday.
From ABC:
The Station 19 crew jumps into action as a violent tornado rips through Seattle. Amidst the chaos, the team makes a shocking discovery buried under a tree, and Travis' first responder instincts kick into high gear at a political event.
–
Nailed It! (Halloween)
Season 7
Fri Oct 7
On Netflix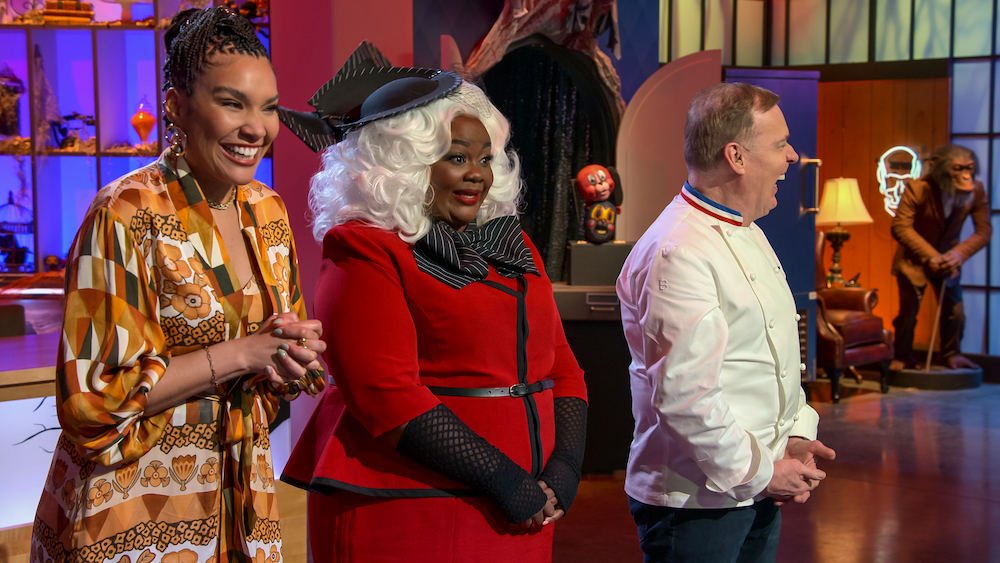 Ya hear those bloodcurdling screams? Nope, nobody's dying, only being forced to taste some of the most unintentionally horrifying treats ever made. Nailed It! is back with a Halloween-themed season encouraging amateur bakers to make the spookiest creations that even Stephen King couldn't dream up. Pulling inspiration from shows like The Umbrella Academy, The Witcher, and Cobra Kai—featuring all-star guest judges including Emmy Raver-Lampman and Mary Mouser—the contestants try their best to become the Nailed It! golden baker…with scarily hilarious results.
Dive into Nailed It! (Halloween) on Netflix on Friday.
From Netflix:
The Emmy-nominated series is back with a season full of tricks and treats as we celebrate Halloween. Featuring ghoulish surprises from some favorite Netflix shows – Umbrella Academy, Cobra Kai and The Witcher, the desserts are intentionally scary this time!
–
Central Park
"Slumber-Dog-Molly-An-Aire" – Season 3, Episode 7
Fri Oct 7
On Apple TV+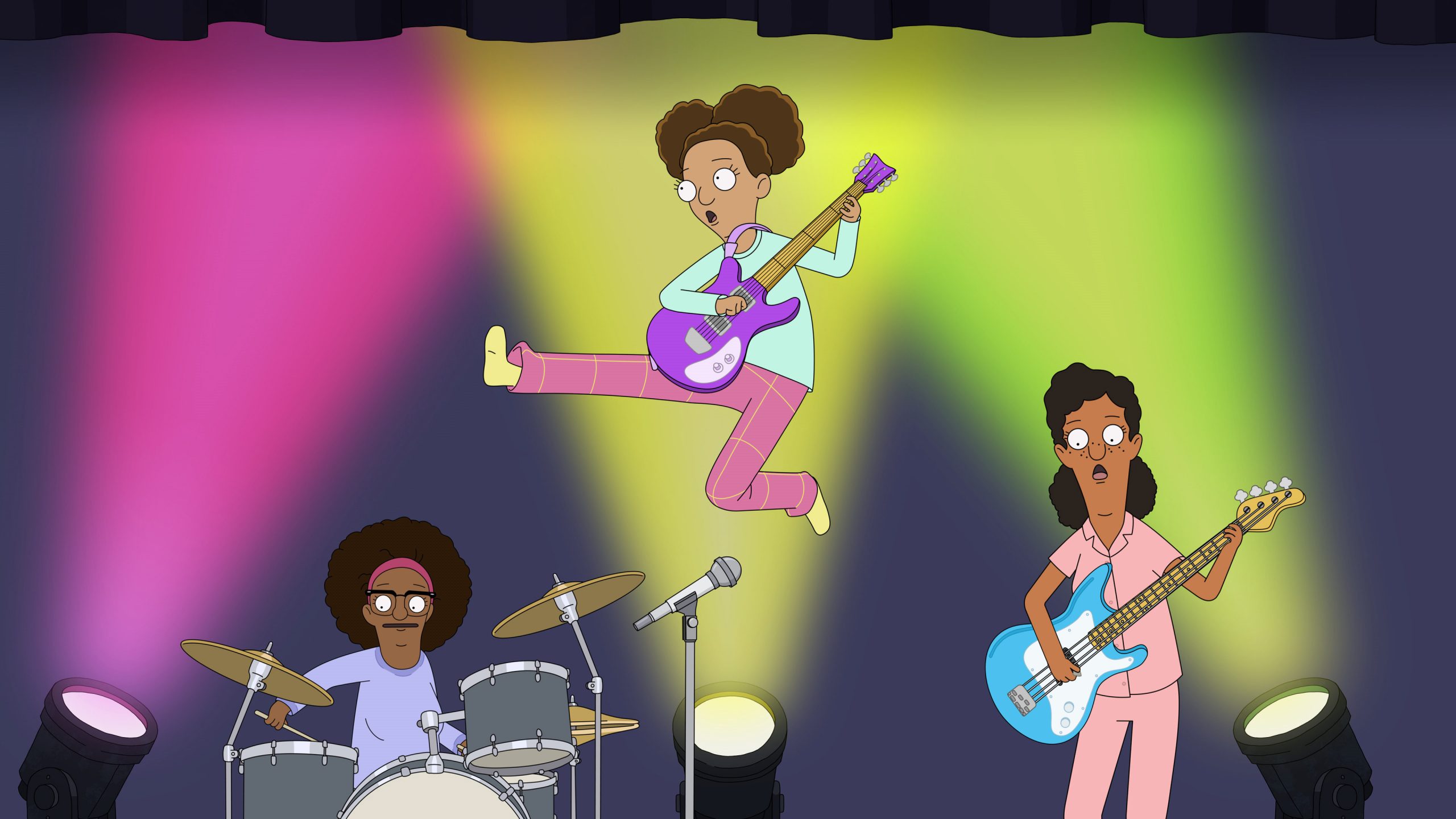 Molly (Emmy Raver-Lampman) is throwing a slumber party and it HAS to be perfect—but you know how the Tillerman family likes to create chaos. Cole (Tituss Burgess) uses it as an opportunity to rope his BFF into making Molly's sleepover a VIP event. Paige (Kathryn Hahn) totally isn't going to butt in and try to be the cool mom. When Molly's friends want to sneak out to make out with boys (because, duh), it leads to a very stormy series of events that will hit you deep in your feels as Paige and Molly navigate some very real growing pains.
Over at Brandenham Hotel, Bitsy (Stanley Tucci) is having bad dreams and makes Helen (Daveed Diggs) and Abby's (Kristen Bell) lives a nightmare in the process. Helen's over-it deadpan demeanor matches surprisingly well with Abby's creative positivity, forming a sort of yin and yang for Bitsy to bat up against. The two storylines are, in turn, opposites that exist in harmony to make your heart sing along to the fabulous music the show creates.
Stream Central Park on Apple TV+ on Friday.
From Apple:
Molly hosts her first teenage slumber party, which creates a rift between her and Paige.
–
The Midnight Club
Season 1
Fri Oct 7
On Netflix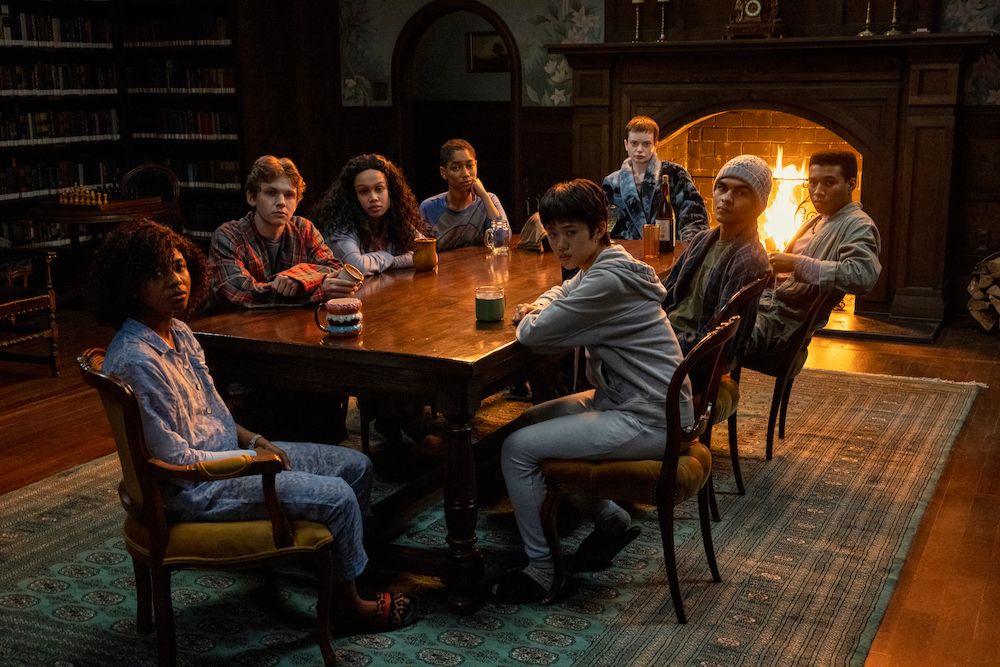 The Midnight Club, based on a novel by Christopher Pike, is more chilling than "goosebumps" and we don't know whether to hide in the corners of this final home for terminally ill elder teens or grab our ghost hunting gear and help them through the nightmares and the grief. For a paranormal series, this one hits you hard in the real-life feels (and will get you covering your face from more than one kind of scare). (by Sherin Nicole)
The Midnight Club debuts on Netflix on Friday.
From Netflix:
At a hospice for terminally ill young adults, eight patients come together every night at midnight to tell each other stories — and make a pact that the next of them to die will give the group a sign from the beyond. Based on the 1994 novel of the same name as well as other works by Christopher Pike.
–
Interview With the Vampire
"After The Phantoms Of Your Former Self" – Season 1, Episode 2
Sun Oct 9 – 10PM
On AMC/AMC+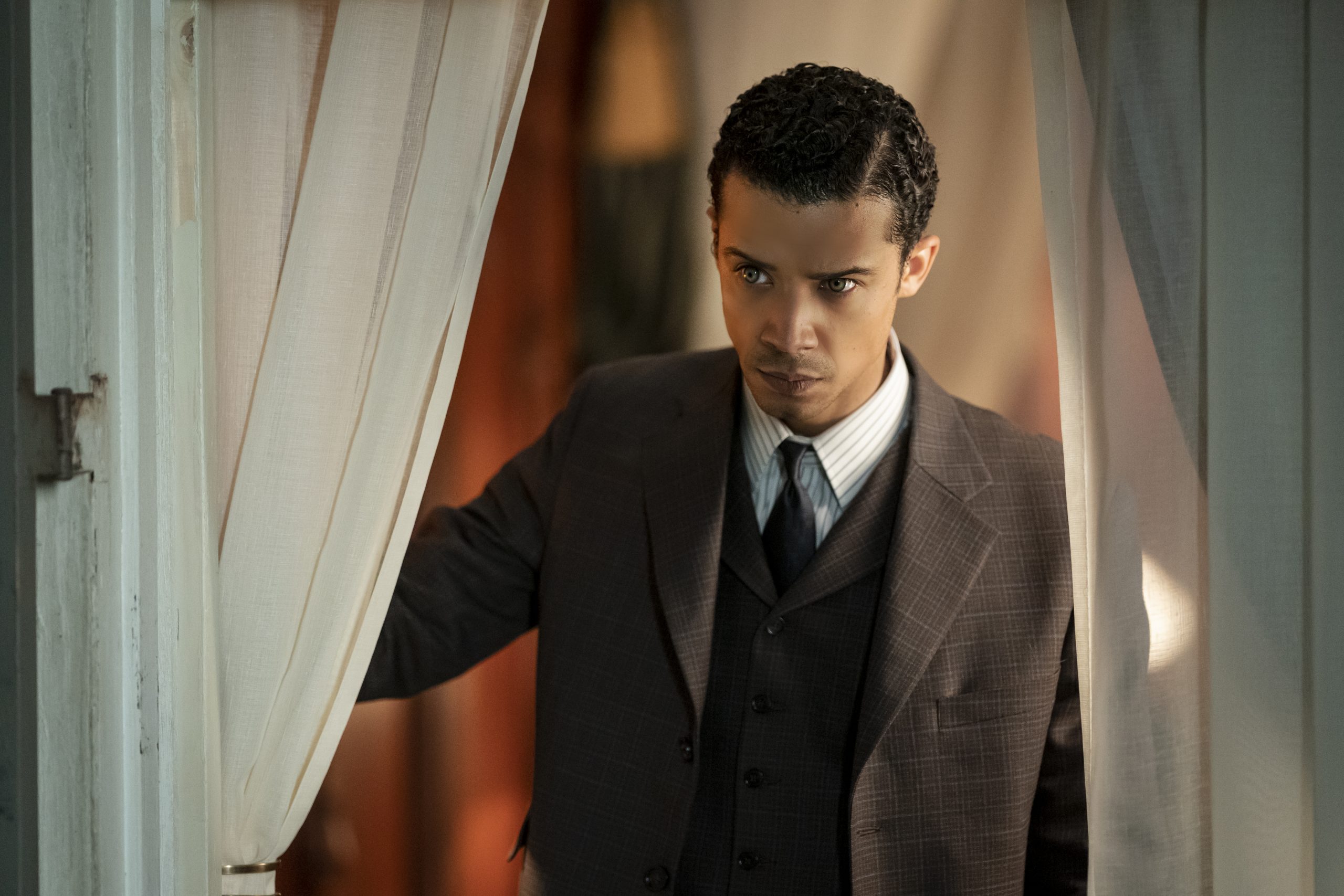 "I wasn't a man anymore. I was something else. I had powers now and decades of rage to process…"
In "After the Phantoms of Your Former Self" Louis (Jacob Anderson) and Daniel (Eric Bogosian) continue to discuss Louis' early days as a vampire. What is revealed is the power Lestat (Sam Reid) held over him but also the insistent call of his ties to family. As someone forced to keep both his desires and his dignity silenced, Louis runs wild, allowing his hungry to take lead. Lestat is mostly indulgent but there are limits.
Episode 2 of Interview with the Vampire is just as alluring as the first. For Louis, his entire life seems to be a series of duels—with his brother, the very much missed Paul, played with such fragility and volatility by ​​Steven G. Norfleet, who was the catalyst for his transformation, and with his sister (Kalyne Coleman) who misses him too. With Daniel in the present day, who is contentious in his pain and his fear of mortality. With the racist politicians of 1920s New Orleans. However, his deadliest duel—thus far—is with Lestat, who becomes his everything. Louis tries desperately to reconcile the man he was with the demon he is becoming but perhaps the monster is just too seductive (and we're not even sure who the monster really is). (by Sherin Nicole)
Watch Interview With the Vampire on AMC on Sunday.
From AMC:
Louis recounts his transition to becoming a vampire; his first kill, his reluctance to break ties with his family and his ultimate failure to enjoy the art of his new powers, much to the chagrin of Lestat.