This week: Temple, This Is Us, Superstore, Somebody Feed Phil, 
Truth Seekers, The Mandalorian
Temple
Series premiere
Mon Oct 26
On Spectrum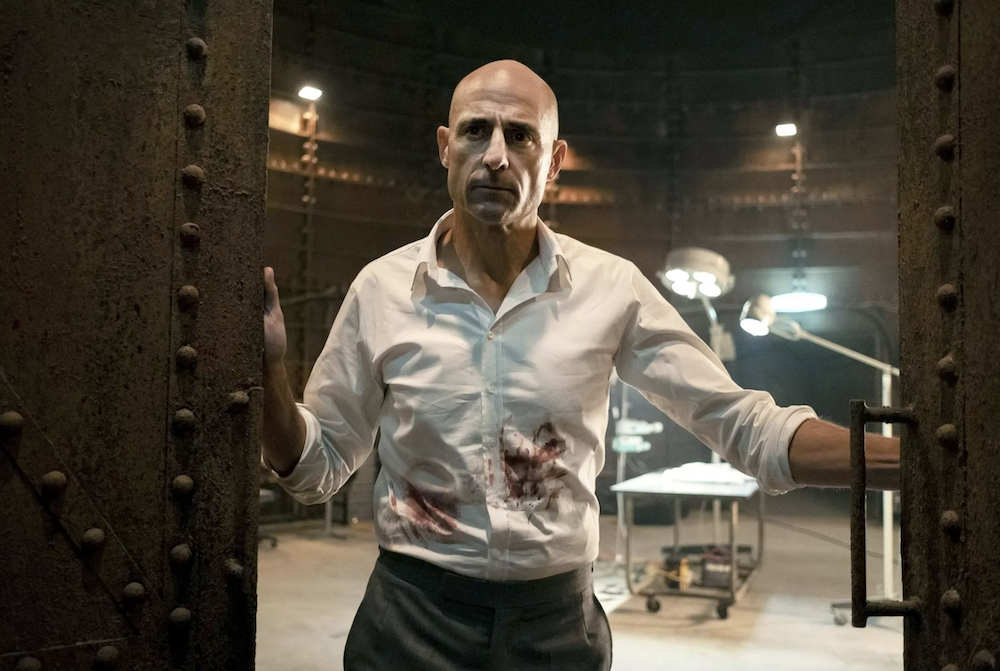 Photo via Spectrum Originals
The Hippocratic Oath states that doctors are bound to help people. Temple explores how far some doctors take that oath. In a secret clinic set up in the abandoned service tunnels underneath London's Temple Underground Station, Dr. Daniel Milton (Mark Strong) performs surgeries and treatments on patients who are unable to visit regular (legal) hospitals. He also conducts research and experiments, looking for a cure for his wife's illness. And he regularly steps over the line in order to fund his research, find answers, and treat people—it's up to you to decide whether what he does is right. Mark Strong is on top form here, channeling an intensity that's both soft and strong, making his character utterly compelling. The series lays out what led Daniel to create this underground clinic and how far it leads him into the dark side of the medical world. By focusing more on the stories behind why his patients come to Daniel alongside his own emotional journey, Temple draws you in, making it more of a thriller and mystery than medical drama in all the best ways.
Stream Temple on Spectrum today.
From Spectrum:
In this character-driven drama, a brilliant but haunted surgeon must sacrifice everything for the ones he loves by opening an underground clinic. As word of the clinic starts to spread amongst outcasts and the criminal underworld, our hero becomes entrenched in dangerous battles between life and death — and one for his very soul.
—
This Is Us
"Forty: Part One" & "Forty: Part Two" – Season 5 premiere
Tues Oct 27 – 9PM
On NBC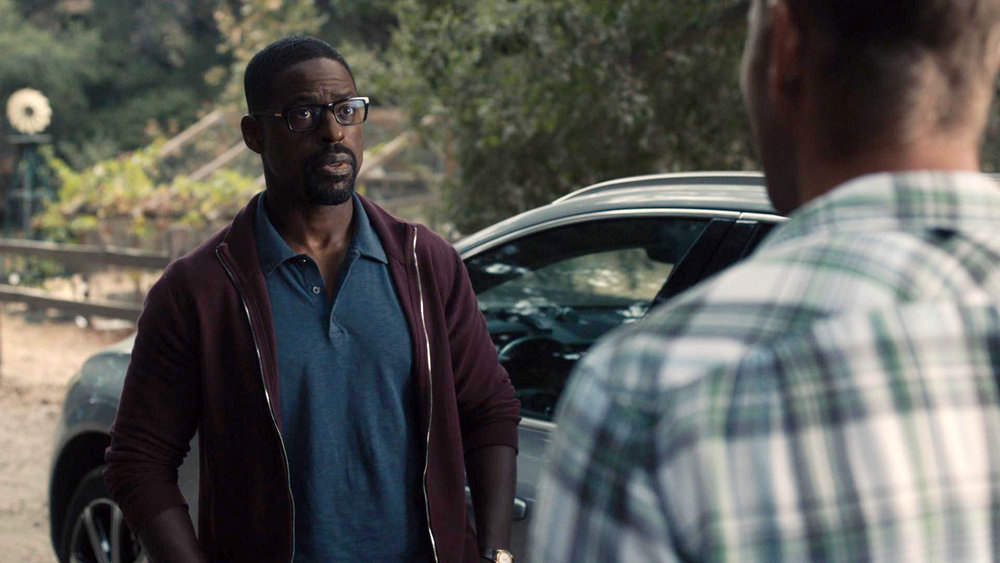 Photo: NBC
The Big Three are turning forty, which means plenty of flashbacks and reflection on how far they've come as a family and individually. Randall (Sterling K. Brown) has questions about his adoption, which will give us some more insight into his life and anxieties. Kevin (Justin Hartley) is preparing to start his own family, which we know will also tap into past worries. And we'll see the fallout of the argument between the two brothers that left us reeling last season. Big celebrations are always a time for heart and heartbreak in This Is Us and it looks like season 5 won't be any different.
This Is Us returns to NBC tomorrow.
From NBC:
A new chapter begins for the Pearsons in Season 5 of This Is Us. 
—
Superstore
"Essential" – Season 6 premiere
Thurs Oct 29 – 8PM
On NBC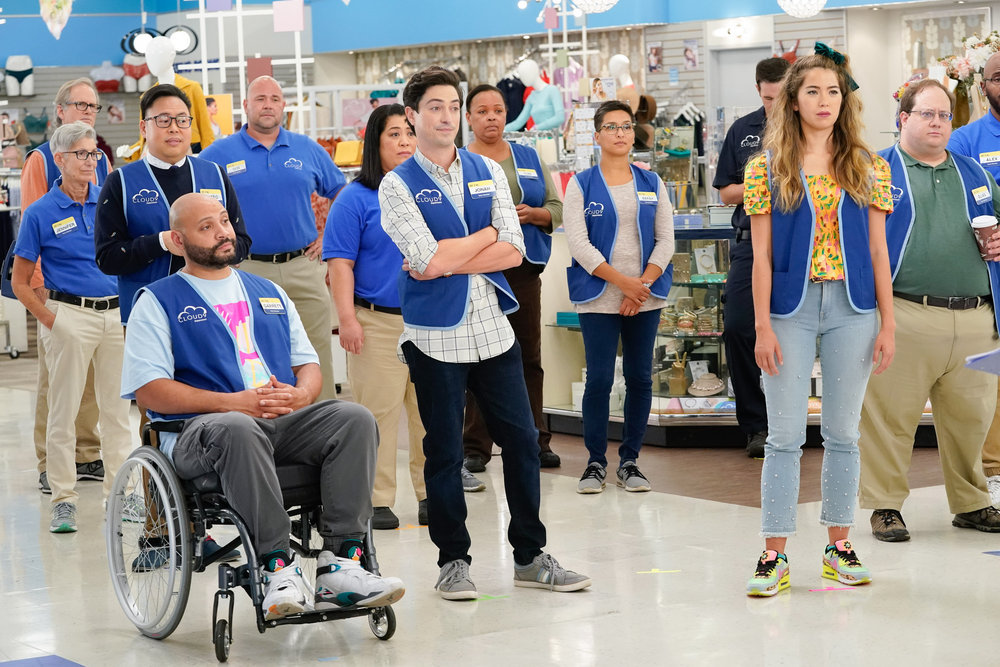 Photo: Greg Gayne/NBC
The pandemic has hit Superstore, which means our favorite team are now essential workers…and they handle it about as well as you'd expect. Remember back in March, when nobody knew what to do and everyone was panic buying? Yup, the chaos and confusion levels are high and Superstore doesn't even have to exaggerate any of it. S6's premiere episode is a fast-forward through the first month of the pandemic, capturing all the feelings and absurdity that came from the rapidly changing situation. But the show still manages to keep things lighthearted and funny with that trademark Superstore charm.
Superstore is back on NBC on Thursday.
From NBC:
After the coronavirus hits, Amy and Jonah try to bring some order to the chaos in Cloud 9 while being pulled in multiple directions. The employees learn what it means to be considered "heroes," while Amy and Jonah's impending move to California looms large.
—
Somebody Feed Phil
Season 4
Fri Oct 30
On Netflix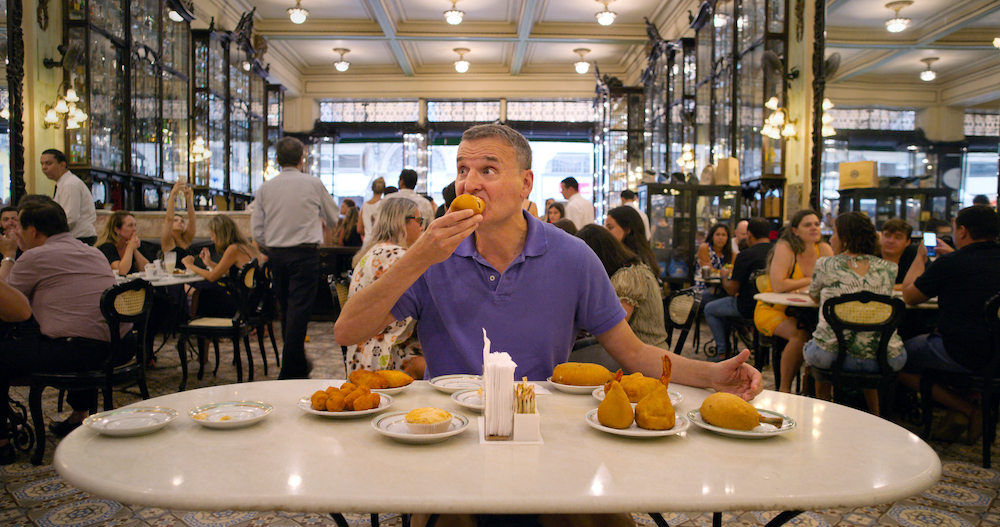 Photo courtesy of Netflix 2020
Everyone's fave foodie Phil Rosenthal is back to make you smile and make you super hungry. First up he heads to Rio de Janeiro to spend some time looking at how food unites communities and teaches new generations everyday. Then he heads to San Francisco to drool over bear claws and donuts, before heading to the hawker markets of Singapore and beyond. Phil's lighthearted and open enthusiasm shines in every episode. What is so wonderful about Somebody Feed Phil is that he gives everyone he meets the space to show off their cuisine and way of life, without any judgement—only genuine happiness to be part of it.
Watch Somebody Feed Phil on Friday, only on Netflix.
From Netflix:
"Everybody Loves Raymond" creator Phil Rosenthal travels the globe to take in the local cuisine and culture of five new cities. Join Phil on comical culinary adventures to Rio de Janeiro, San Francisco, Singapore, Mississippi Delta and Hawaii. 
—
Truth Seekers
Season 1
Fri Oct 30
On Amazon Prime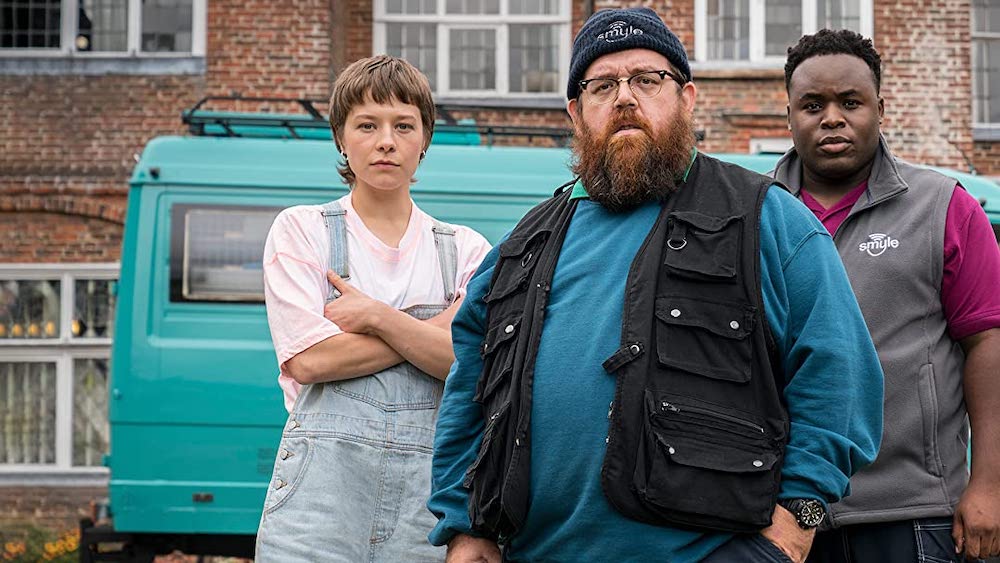 Photo via Amazon
Our beloved Nick Frost is back with a new series just in time for Halloween. In Truth Seekers, Gus (Frost) is a broadband installer who spends his free time investigating the paranormal, helped by his new colleague Elton (Samson Kayo). Personally, no amount of money could convince us to explore all the spooky old houses in the British countryside—and this series proves why. Truth Seekers walks the line between the dry humor of quaint British life and creepy jump scares that quickly turn dark and thrilling. It'll give you Shaun of the Dead vibes with its mundanity mixed with the supernatural (especially when Frost's partner in crime Simon Pegg shows up). Frost's gruff and sarcastic demeanor plays off well with Kayo's cheery but easily startled energy, giving them lots of comedic contrast. The series is weird and offbeat, which will tap into your love for paranormal activity, but it's light enough to keep you giggling in between the chills & thrills.
Truth Seekers hits Amazon Prime on Friday.
From Amazon:
Broadband installer by day, paranormal investigator by night, Gus is annoyed to be partnered with "noob" Elton, but comes to appreciate having someone along for the ride as they uncover a spike in supernatural activity. They're soon joined by Astrid, who has ghost problems of her own, and the gang embark upon creating a ghost-hunting YouTube channel, uncovering a terrifying conspiracy as they go.
—
The Mandalorian
Season 2
Fri Oct 30
On Disney+
Watch The Mandalorian on Disney+ on Friday.
From Disney+:
After the stories of Jango and Boba Fett, another warrior emerges in the Star Wars universe. "The Mandalorian" is set after the fall of the Empire and before the emergence of the First Order. We follow the travails of a lone gunfighter in the outer reaches of the galaxy, far from the authority of the New Republic.