This week: 9-1-1, Queens, Chicago Med, Snoop & Martha's Very Tasty Halloween, The Next Thing You Eat, Dune, Locke & Key, Adventure Beast
9-1-1
"Peer Pressure" – Season 5, Episode 5
Mon Oct 18 – 8PM
On FOX
From FOX:
A man over-exerts himself exercising; a groundskeeper is cut by his chainsaw; an explosion occurs at a retirement community; May gets an emergency call from a suicidal teen.
—
Queens
"1999" – Series premiere
Tues Oct 19 – 10PM
On ABC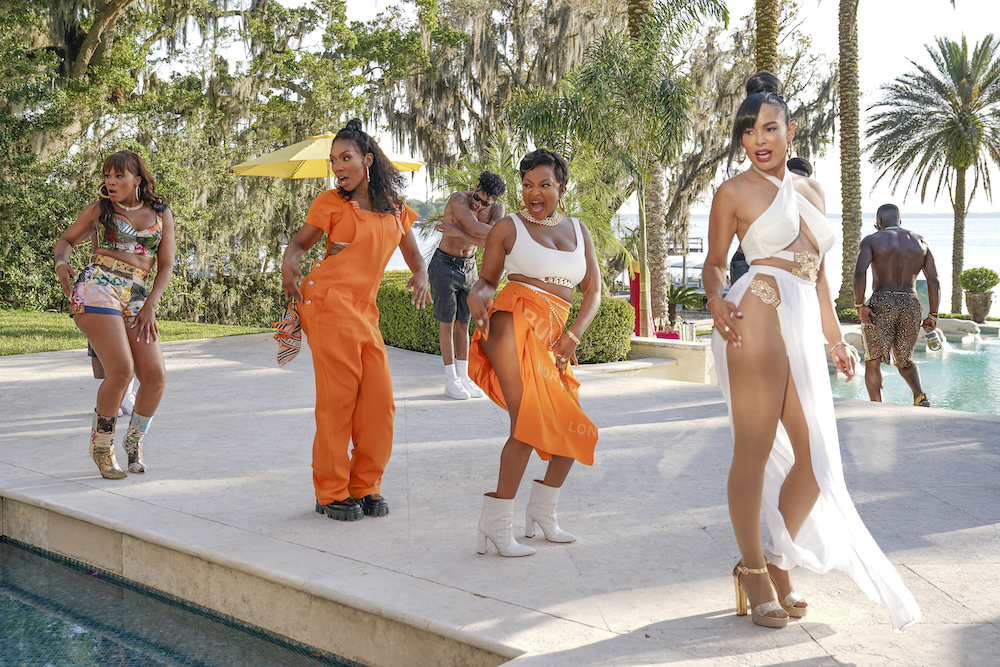 Photo: ABC/Jeff Daly
Back in the 90's, The Nasty Bitches were no. 1. Everyone loved them, their music popped off the charts, and they were the reigning queens of hip-hop. Fast-forward a few decades, the group is long broken up and the members are living their own lives. You know how life goes, right? Marriage and kids and growing older…it all comes at you fast. The time jump finds each member doing different things: some still trying to chase the high of fame, others just trying to get through the day and accept themselves for who they are. So when they're offered the chance of a reunion, the opportunity is met with mixed feelings. Don't call it a comeback, call it some queen shit—the years may have flown by but their talent is forever. The original songs in Queens serve up fire, instantly making you want more, toasting to the glorious 90's hip-hop days. And the group is made up of real life queens: Eve, Naturi Naughton, Nadine Velazquez, and Brandy. Queens kicks off with a bang, setting up a show that explores what it means to start over, to grow older, and to become family.
Watch Queens on ABC on Tuesday.
From ABC:
Starring Eve, Naturi Naughton, Nadine Velazquez and Brandy, "Queens" follows a fractured girl group living in the shadows of their once prominent hip-hop dynasty. After their popularity skyrocketed with the success of their chart-topping single, "Nasty Girl," they were once regarded as one of the greatest girl groups of their generation. Despite critical and commercial success, the group was plagued by internal conflict and jealousy. Estranged and out of touch, the four women, now in their 40s reunite for a chance to recapture their fame and regain the swagger they had in the '90s when they were legends in the hip-hop world.
—
Chicago Med
"Change is a Tough Pill to Swallow" – Season 7, Episode 5
Wed Oct 20 – 8PM
On NBC
Chicago Med airs on Wednesday.
From NBC:
Scott and Charles treat patients suffering from glass child syndrome and misdiagnosed ADHD; Crockett has to navigate hospital politics when he cares for a surgeon's daughter; Halstead and Hammer must lay egos aside to help save an elderly patient.
—
Snoop and Martha's Very Tasty Halloween
Thurs Oct 21
On Peacock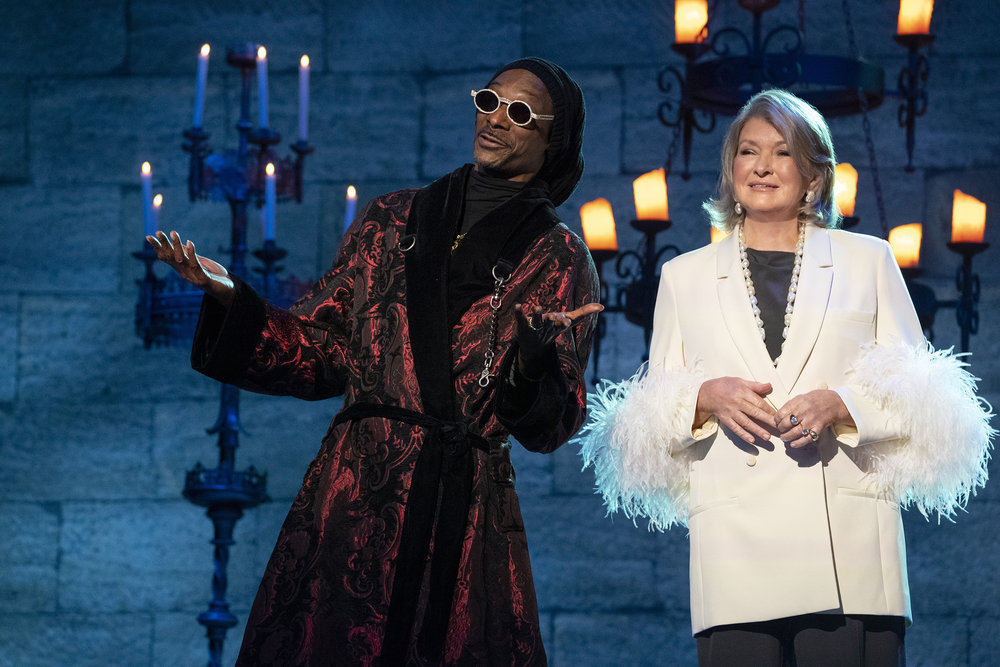 Photo by: Nicole Weingart/Peacock
Your fave duo is back for some tricks & treats. Snoop and Martha host this spooktacular baking competition special with some extra sparkle and puns of the high Halloween kind. When Snoop remembers what he's here for, he provides plenty of color commentary about all the snacks he's ready to munch. And Martha's deadpan one-liners are glorious. The bakers come up with some deadly desserts for a monstrous Halloween party you wish you could attend (especially when you see the costumes). You'll definitely get some baking ideas for the spooky season (and you may never look at some foods the same way again…just sayin'). Get ready for a haunted trip with Snoop & Martha—who better to usher in the best night of the year?
Stream Snoop & Martha's Very Tasty Halloween
on Peacock on Thursday.
From Peacock:
From BuzzFeed Studios, Magical Elves and the minds of Tasty, the world's largest digital food network, SNOOP & MARTHA'S VERY TASTY HALLOWEEN is a competition special hosted by Snoop Dogg and Martha Stewart, featuring talented bakers who face off in a delectable Halloween showdown. Teams of three bakers are tasked with baking and building a full-sensory 12'x12' Halloween world that people can literally explore, taste and devour. The catch? Their worlds must be inspired by the concept of fear. Imagine larger-than-life-sized chocolate spiders, cake monsters and sugar-coated trees flowering with treats.
—
The Next Thing You Eat
Season 1
Thurs Oct 21
On Hulu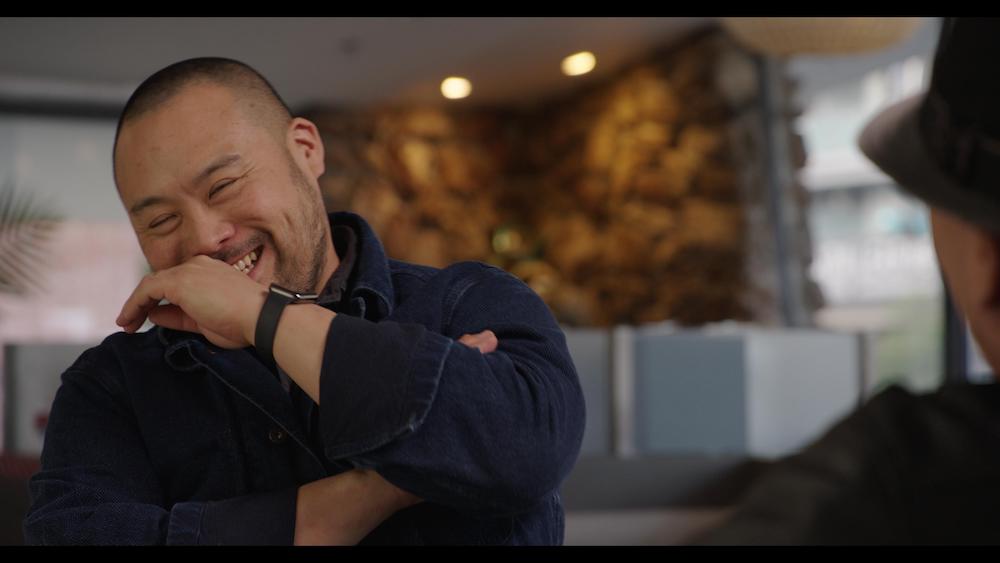 Photo courtesy of Hulu
David Chang is an interesting figure. In a post-pandemic world, coupled with our ideas on what a celebrity chef is (see: Anthony Bourdain), Chang has made an impression. He can come off as a bit surly, which belies his identity as someone who really cares deeply about a lot of issues. He's always championed diversity in United States cuisine, pulling from his childhood memories of growing up in the suburbs of Northern Virginia and how different he was made to feel while living there.
The Next Thing You Eat focuses on Chang's worries about how quickly and drastically food consumption has changed in the US and how it affects the rest of the world. In 2020 he was a pretty public face speaking up about the challenges and losses the restaurant industry faced from the unexpected shutdown due to COVID-19. (read julian lytle's review)
Watch The Next Thing You Eat on Hulu on Thursday.
From Hulu:
From chef David Chang and Academy Award–winning documentary filmmaker Morgan Neville, "The Next Thing You Eat" is a six-episode docuseries that explores the seismic changes happening all around us and what they mean for the way we'll eat in the future. Chang and a diverse cast of characters dive headfirst into what lies ahead, including everything from robots, to lab-grown fish, to insect farms, to artificial intelligence calling all the shots.
—
Dune
Fri Oct 22
In theaters & on HBO Max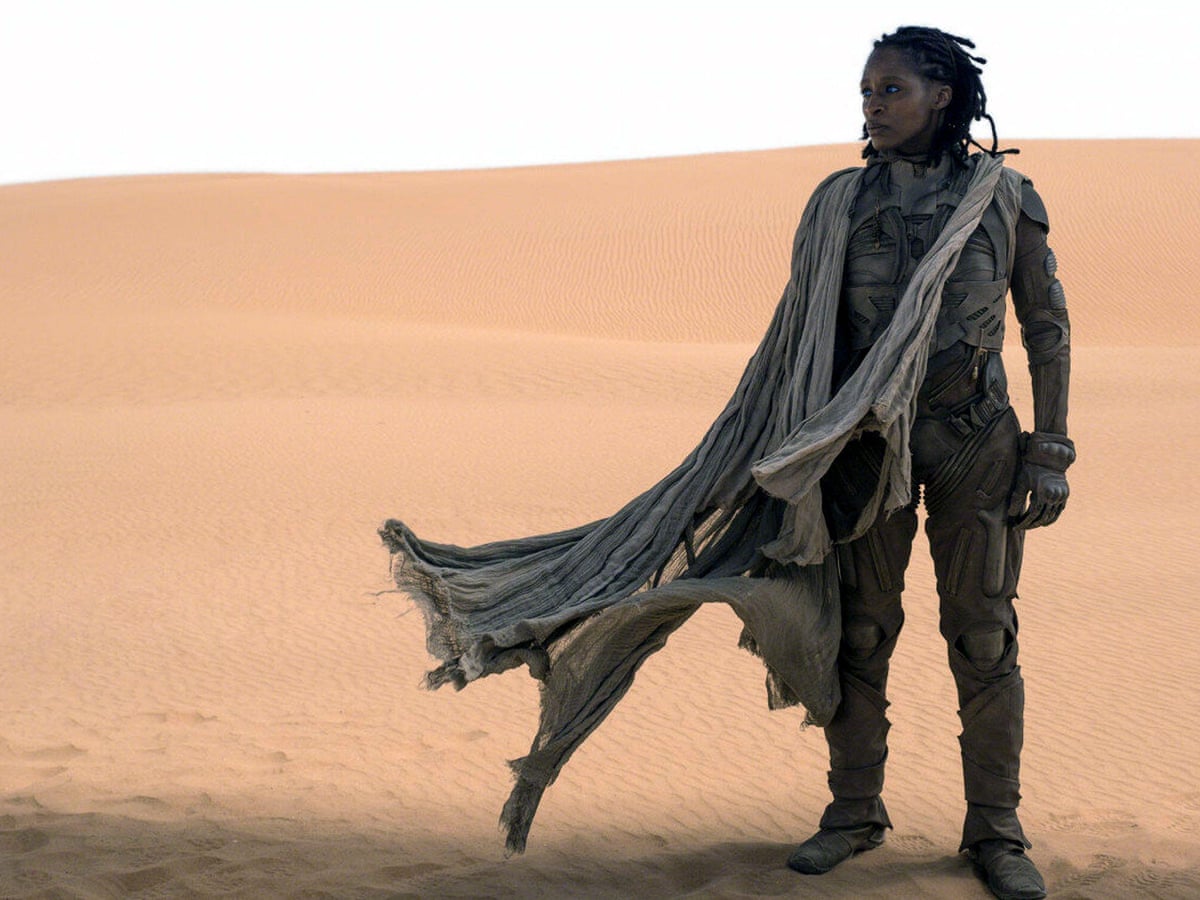 Photo © 2020 Warner Bros. Entertainment Inc.
DUNE is the story of Paul Atreides (Timothée Chalamet), the heir to Duke Leto (Oscar Isaac) of the House of Atreides, a vast military power whose influence threatens the Emperor of the universe. No small stakes here. Paul is also believed to be the child of legend, a chosen one called the Kwisatz Haderach, due to his genetic inheritance from his mother, Lady Jessica Atreides (Rebecca Ferguson). Jessica is a member of the Bene Gesserit, an influential and powerful order of meta-human women. The central location is the desert planet of Arrakis, home of the Fremen, and a colonized goldmine to the House of Harkonnen—due to their mining of a natural resource only found on Arrakis called spice. In a feat of political machinations worthy of Palpatine (oh wait, he is Palpatine's prototype), the Emperor pits the brutal Harkonnens against the warrior Atreides. And, as you can imagine, things get deadly. (read sherin nicole's review)
Dune hits theaters and HBO Max on Friday.
From HBO:
A mythic and emotionally charged hero's journey, "Dune" tells the story of Paul Atreides, a brilliant and gifted young man born into a great destiny beyond his understanding, who must travel to the most dangerous planet in the universe to ensure the future of his family and his people. As malevolent forces explode into conflict over the planet's exclusive supply of the most precious resource in existence—a commodity capable of unlocking humanity's greatest potential—only those who can conquer their fear will survive.
—
Locke & Key
Season 2
Fri Oct 22
On Netflix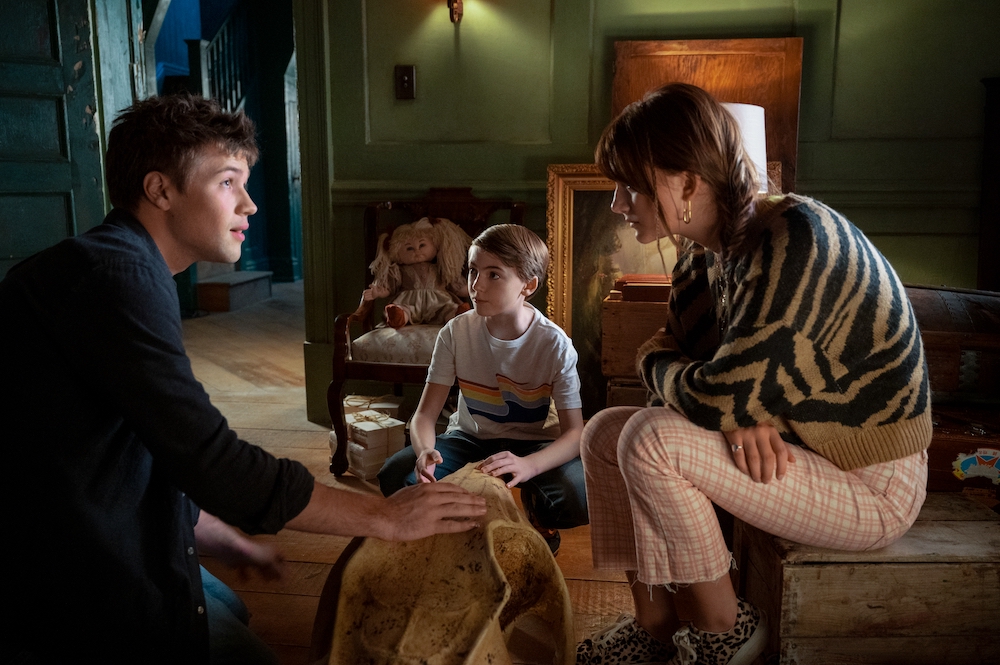 Photo: Amanda Matlovich/Netflix © 2021
Locke & Key returns for more of the same slightly magical yet slightly nonsensical adventures. The Locke kids and their friends have made a movie! And it's a horror-comedy blood storm that brings up a lot of feelings on screen and off. As the kids grow up, they realize their time is running short—they know that when they become adults, they'll forget the magic of the keys. So it's a race against time itself to save their memories…but they definitely shouldn't forget the demons hiding in plain sight who are still doing whatever they can to get the keys. S2 of Locke & Key has found more of its rhythm—like in the latter half of S1—but it still falls a little short, which is a shame because it could be a really great story.
Locke & Key returns to Netflix on Friday.
From Netflix:
After their father is murdered under mysterious circumstances, the three Locke siblings and their mother move into their ancestral home, Keyhouse, which they discover is full of magical keys that may be connected to their father's death. As the Locke children explore the different keys and their unique powers, a mysterious demon awakens — and will stop at nothing to steal them. From Carlton Cuse (Lost, Bates Motel) and Meredith Averill (The Haunting of Hill House), Locke & Key is a coming-of-age mystery about love, loss, and the unshakable bonds that define family. Locke and Key on Netflix is the television adaptation of the best-selling comic book series by Joe Hill and Gabriel Rodriguez for IDW Entertainment and returns October 22 for Season 2.
—
Adventure Beast
Season 1
Fri Oct 22
On Netflix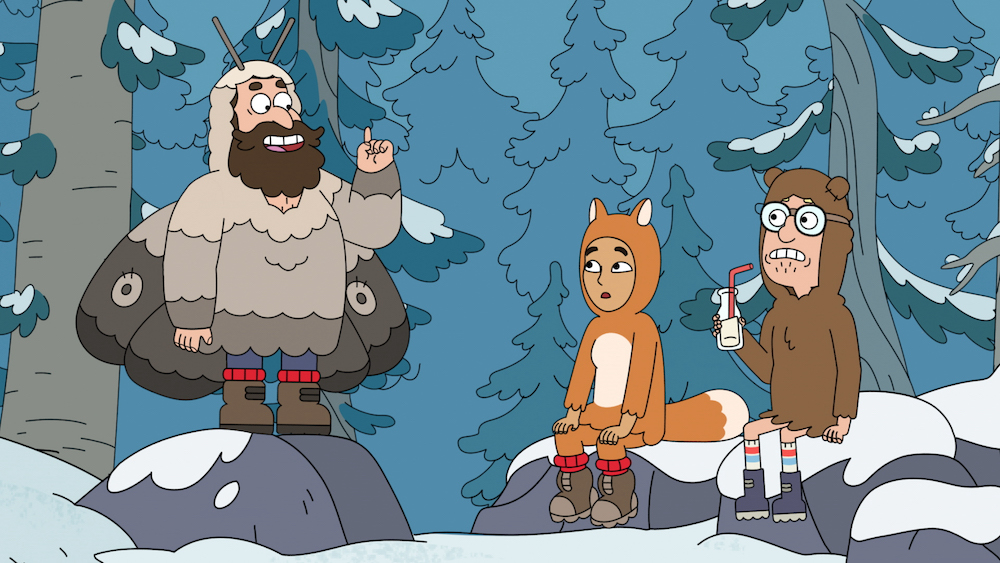 Photo courtesy of Netflix
The wild is where the animal kingdom is at its most naturally beautiful. But when you introduce humans into the mix, things soon descend into chaos (see: All of human history). That's the case with Adventure Beast, Netflix's new adult-animated series about Bradley Trevor Greive aka BTG, a wildlife expert who has dedicated his life to observing and rescuing wild animals. He brings along his niece Bonnie (Danice Cabanela), a headstrong and somewhat overqualified character, and his senior field assistant Dietrich (Josh Zuckerman) who's scared of the outside world and doesn't care who knows it. Together they make a misfit match team who get up to plenty of animal-related shenanigans across jungles and deserts and oceans—seriously, there's no limit to the nonsense they create. And you'll enjoy it all because their dynamic is fun and you might just learn a fact or two about animals along the way.
Adventure Beast debuts on Netflix on Friday.
From Netflix:
ADVENTURE BEAST is a new adult-animated comedy series about life in the wild that takes us deeper into the wonders of nature than we probably should go. Each episode follows Bradley Trevor Greive, a semi-indestructible wildlife expert who travels the globe studying and rescuing animals. Along the way, he shares with us truly astonishing, sometimes risqué facts that other wildlife shows would be too polite to mention. BTG is joined on these expeditions by his fearless Junior Field Assistant and favorite niece, Bonnie, and his fearful-of-absolutely-everything Senior FieldAssistant, Dietrich. Jungles, deserts, oceans, glaciers… No matter where the mission takes them, the team constantly finds themselves surrounded by all kinds of fascinating animals that are just waiting for the chance to kill them. And, every adventure is told through BTG's unique voice and twisted view of nature.
—
Inside Job
Season 1
Fri Oct 22
On Netflix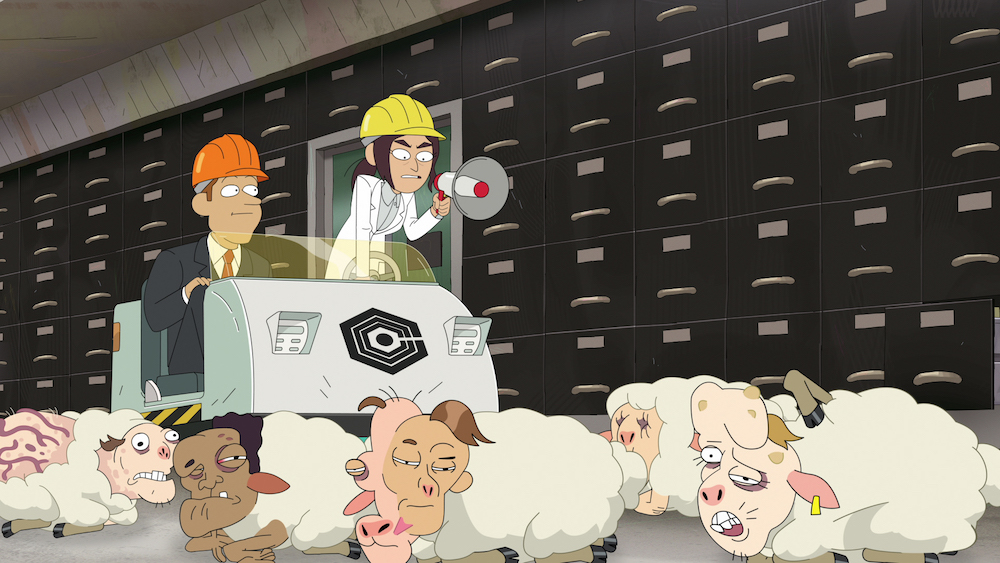 Photo courtesy of Netflix
What if all those crazy conspiracy theories about shadow governments and lizard overlords were actually true? Inside Job takes all that on, mixes it in one giant bubbling cauldron of madness, and blows everything out of proportion. The animated series takes place at Cognito Inc., the dysfunctional team who keeps the world's wildest conspiracies alive. When slightly-maniacal tech genius Reagan (Lizzy Caplan) is paired up with the fresh-faced business guy Brett (Clark Duke), she's less than happy (although she's not really happy about anything as a rule). But Brett is super eager to please and completely in over his head, which pushes Reagan's buttons. It makes for an opposites-to-buddies type of dynamic that sets Inside Job as a really weird, totally-late-night animated office comedy of galactic proportions.
Stream Inside Job on Netflix on Friday.
From Netflix:
Inside Job is an adult animated comedy about the shadow government— and the dysfunctional team whose daily grind is committing the world's conspiracies. From convoluted coverups to secret societies to masked orgy etiquette, navigating office culture at Cognito Inc. can be tricky, especially for anti-social tech genius Reagan Ridley. Even in a workplace filled with reptilian shapeshifters and psychic mushrooms, she's seen as the odd one out for believing the world could be a better place. Reagan thinks she can make a difference, if only she could manage her unhinged, manifesto-writing father, her irresponsible coworkers, and finally snag the promotion she's been dreaming about.