This week: Social Distance, Grand Army, Helstrom, Dream Home Makeover, The Trial of the Chicago 7, Lovecraft Country
Social Distance
Season 1
Thurs Oct 15
On Netflix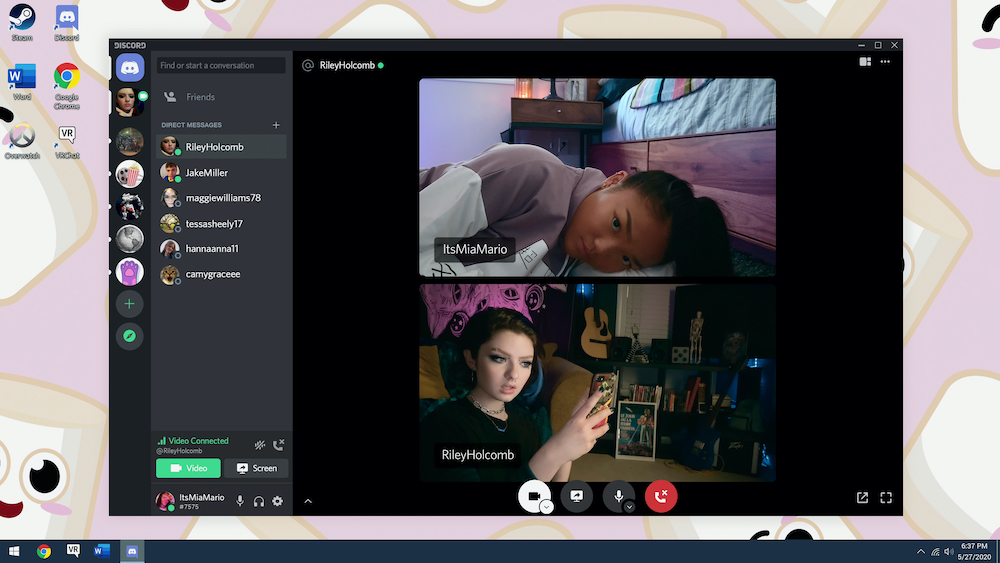 Photo courtesy of Netflix © 2020
Netflix is the latest streaming platform to release a pandemic-related show. And they've actually done it pretty well, all things considered. Each episode of Social Distance focuses on a different group: a bunch of teen gamers dealing with crushes and internet FOMO; a nurse taking care of her patient while also making sure her young child is looked after; a young Black man who feels it's his responsibility to join the Black Lives Matter protests sparked by George Floyd's murder. Each story is all too real and deeply emotional in their own way, as each person finds their own methods to cope with issues that are exacerbated by the shutdown. You'll definitely see yourself in so many of these characters—you'll cry with them, you'll laugh with them, and you'll wish for a better world for them and for yourself.
Stream Social Distance on Netflix on Thursday.
From Netflix:
Set in the initial months of the COVID-19 pandemic, SOCIAL DISTANCE is an eight-part anthology series that showcases the power of the human spirit in the face of uncertainty and isolation. Each standalone episode is told through a virtual lens and captures the unique emotional experience of being forced apart by circumstance and having no choice but to communicate remotely and rely on technology to maintain any sense of connection. Through these varied and deeply human stories, SOCIAL DISTANCE aims to provide some much-needed catharsis during a tumultuous time while also capturing a snapshot of this singular moment in history.
—
Grand Army
Season 1
Fri Oct 16
On Netflix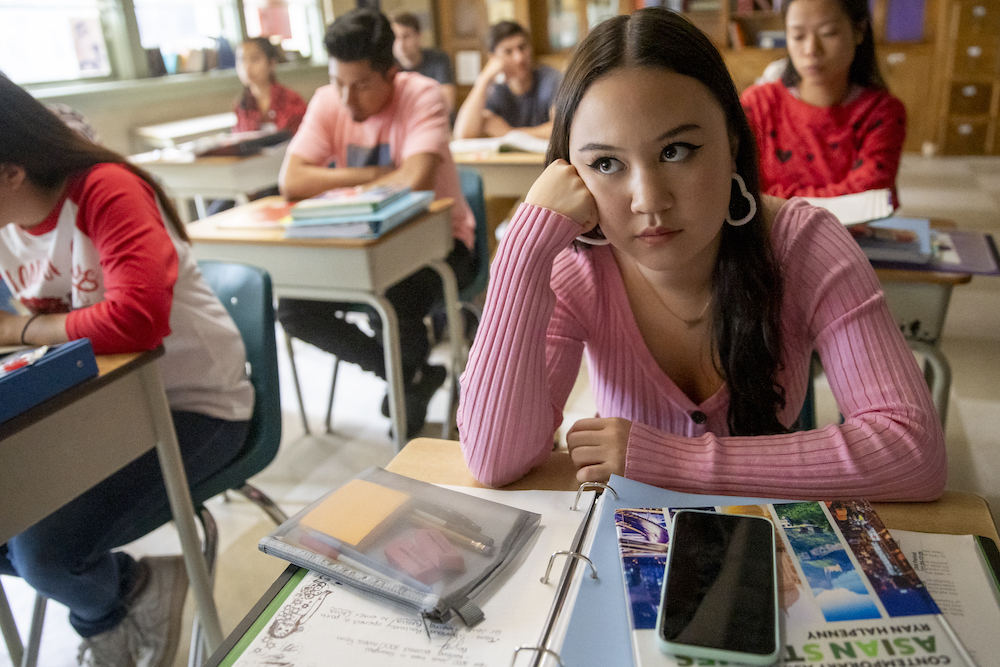 Photo: Marni Grossman/Netflix © 2020
Grand Army was supposed to be an ode to a new generation of teens, ones who are more socially and politically aware than ever, who stand up for what they believe in and look to the future. However, it seems that behind the scenes things were even more turbulent than what's depicted on screen. We cannot simply write about this show without including the below information. Last month, screenwriter Ming Peiffer took to Twitter to claim she and two other writers quit the series due to "racist exploitation and abuse." You can read the thread below and decide for yourself as to whether to support a show that seems to champion people of color while simultaneously discriminating against the very creators who helped make
it happen.
Grand Army comes to Netflix on Friday.
From Netflix:
Grand Army tunnels into a generation that's raging and rising. Five students at the largest public high school in Brooklyn take on our chaotic world as they fight to succeed, survive, wild out, break free and seize the future.
—
Helstrom
Season 1
Fri Oct 16
On Hulu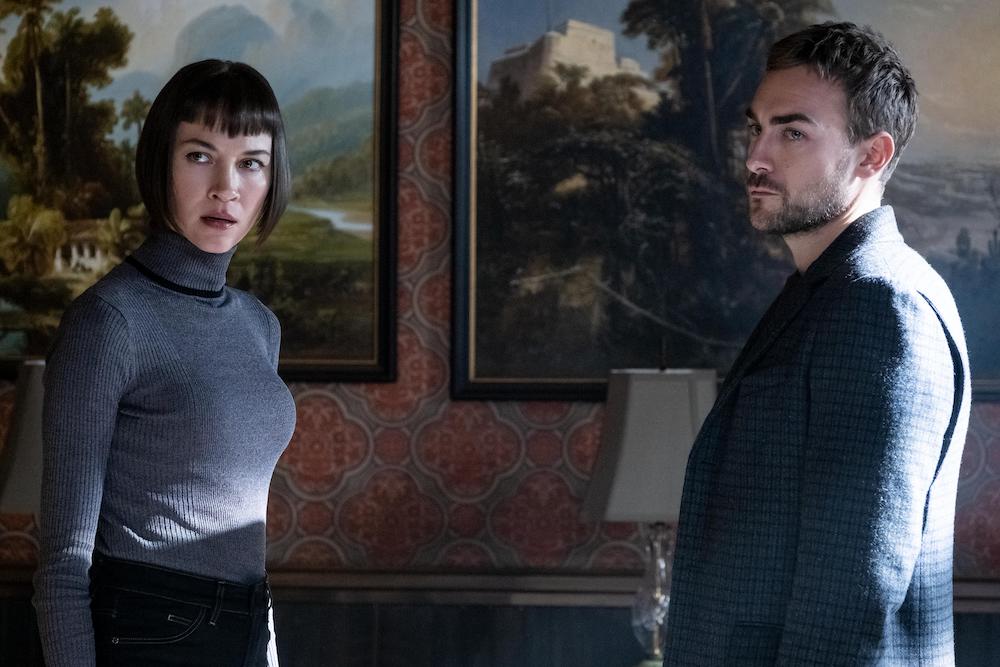 Photo by: Katie Yu/Hulu
Marvel have really latched on to R-rated superhero flicks (it turns out adults like comics too…duh) and the latest comes in the form of Helstrom. The new standalone Hulu series follows Daimon (Tom Austen) and Ana Helstrom (Sydney Lemmon), the children of a notorious demonic serial killer. Turns out they have some deadly skills of their own and they use it to hunt down superpowered bad guys who are often straight out of a horror movie. Helstrom walks the line between thriller and crime drama but with a pinch of horror thrown in—it starts off a little confusing as you try to figure out what is going on. But if you're patient enough for it to get going (and it will test your patience), Helstrom pulls you in through the twisted sibling dynamic. It's pretty standard Marvel TV fare—nothing too special—but it's mysterious enough to keep you watching.
Marvel's Helstrom debuts on Hulu on Friday.
From Hulu:
As the son and daughter of a mysterious and powerful serial killer, Helstrom follows Daimon (Tom Austen) and Ana Helstrom (Sydney Lemmon), and their complicated dynamic, as they track down the worst of humanity — each with their own attitude and skills.
—
Dream Home Makeover
Season 1
Fri Oct 16
On Netflix
Photo courtesy of Netflix © 2020
Pour yourself a glass of pinot and get ready to be both nosy and slightly judgy. Dream Home Makeover takes interior influencers turned designers Syd and Shea McGee into people's houses to help them build a new home. Shea is the design guru of the pair while Syd brings the laughs and they blend in their own family life to
add an extra layer to the series. It's gentle and fun and, even if the designs can be a little one note at times, will give you some fresh inspiration for your own dream home makeover.
Dream Home Makeover comes to Netflix on Friday.
From Netflix:
Syd and Shea McGee started documenting their signature rustic interior design style and home renovations on Instagram back in 2010 and grew their social media presence into a thriving design business – Studio McGee. They currently employ a team of 70 in both their interior design and e-commerce legs of their business and have clients around the world. Dream Home Makeover melds together the personal side of the McGee's, what it's like to raise their two daughters and build their own dream home, along with the day to day of running a successful business. Each episode features one home design project that ranges from budget-friendly living room upgrades to full home renovations where money isn't an object – the perfect aspirational design series with relatable tips for viewers looking to bring beauty into their own abodes through the journey of this talented husband-and-wife duo.
—
The Trial of the Chicago 7
Fri Oct 16
On Netflix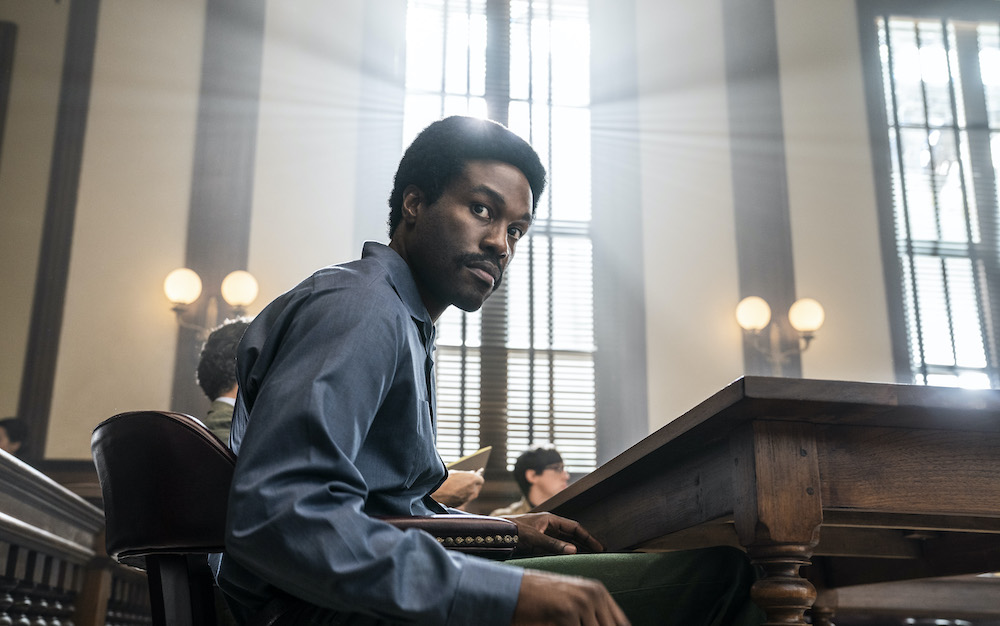 Photo: Niko Tavernise/Netflix © 2020
It's painful to see history repeating itself; to see how little has changed. But The Trial of the Chicago 7 is here to remind us all of the importance of protesting and how our right to protest has long been a foundation of the United States, upheld by those who have come before us. The notorious trial follows a protest at the 1968 Democratic National Convention that started out peacefully but quickly turned into a violent clash incited by the police. Seven protest organizers were charged with conspiracy to incite a riot and this film takes us through the trial, interspersed with the events leading up to it which adds an incredible amount of tension. You'll be transported back into the courtroom and be fully immersed in the times and the issues that are sadly still prevalent today. Even if you know the story, The Trial of the Chicago 7 is so delicately and unflinchingly portrayed it will make you root for the organizers. And the way the protestors are treated will make your blood boil. Most importantly, it'll make you want to go out and demand change for our future, just like the Chicago 7 once did.
Stay tuned for our review!
Watch The Trial of the Chicago 7 on Netflix on Friday.
From Netflix:
What was intended to be a peaceful protest at the 1968 Democratic National Convention turned into a violent clash with police and the National Guard. The organizers of the protest—including Abbie Hoffman, Jerry Rubin, Tom Hayden and Bobby Seale—were charged with conspiracy to incite a riot and the trial that followed was one of the most notorious in history.
—
Lovecraft Country
"Full Circle" – Season 1, Episode 10
Sun Oct 18 – 9PM
On HBO
Check back for our preview of this week's episode.
Lovecraft Country airs on HBO on Sunday.
From HBO:
After uncovering the origins of the Book of Names, the gang heads back to Ardham to cast the ultimate spell.