This week: The Baby-Sitters Club, Chucky, Chicago Med, You, I Know What You Did Last Summer
The Baby-Sitters Club
Season 2
Now streaming
On Netflix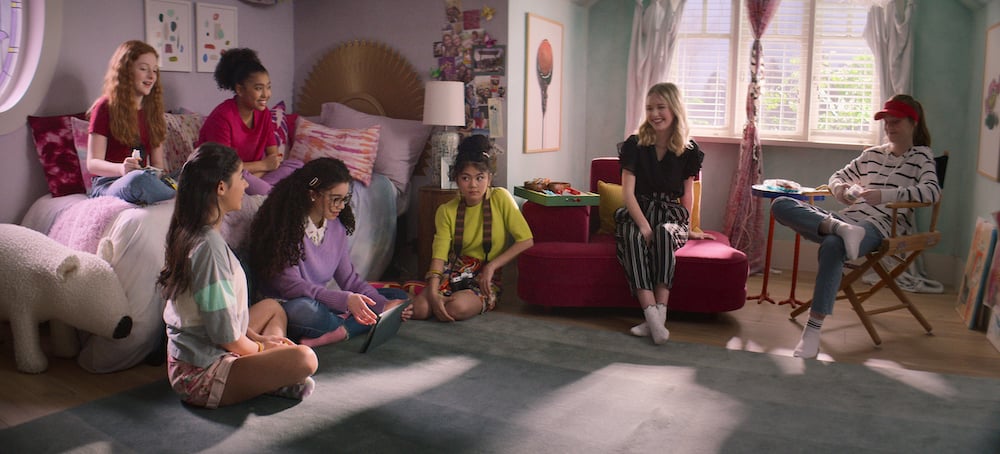 Photo courtesy of Netflix © 2021
The Baby-Sitter's Club is back and ready to delight. Our girls are growing up, dealing with so much young adult stuff you'll sometimes forget they're just kids…until they approach problems in the only way they know how: Like kids! And that gives them plenty of lessons to learn and even more chances to bond. Each episode comes from the perspective of one of the sitters, giving us deeper insight into their individual worlds and how they fit into (or feel like they don't fit into) the group. The different ways friendship is explored and celebrated is wonderful to watch—and how families are made and melded is even sweeter. The Baby-Sitter's Club remains a show that can touch your heart no matter what age you are—we hope it'll inspire a whole new generation to start their own clubs!
Watch The Baby-Sitters Club on Netflix now.
From Netflix:
Based on the best-selling book series by Ann M. Martin, The Baby-Sitters Club is a contemporary dramedy that follows the friendship and adventures of seven friends as they start their own babysitting business in Stoneybrook, Connecticut. As demand for their club continues to grow, founders Kristy Thomas, Mary-Anne Spier, Claudia Kishi, Stacey McGill, and Dawn Schafer have now welcomed Mallory Pike and Jessi Ramsey to their ranks. With the new school year comes booming business, new relationships, personal journeys, and important lessons, but through it all the club is there for each other every step of the way.
—
Chucky
Season 1
Tues Oct 12 – 10PM
On SYFY & USA Network
Chucky hits SYFY & USA Network tomorrow.
From SYFY:
In the new CHUCKY television series, an idyllic American town is thrown into chaos after a vintage 'Good Guy' doll turns up at a suburban yard sale. Soon, everyone must grapple with a series of horrifying murders that begin to expose the town's deep hypocrisies and hidden secrets. Meanwhile, friends and foes from Chucky's past creep back into his world and threaten to expose the truth behind his mysterious origins as a seemingly ordinary child who somehow became this notorious monster.
—
Chicago Med
"Status Quo, aka the Mess We're In" – Season 7, Episode 4
Wed Oct 13 – 8PM
On NBC
Chicago Med airs on Wednesday.
From NBC:
Charles helps Scott with a longtime patient who was recently diagnosed with schizophrenia; Hammer, Maggie and Vanessa investigate the legitimacy of a patient's cancer diagnosis; Crockett is caught off guard; Will pitches a new medical technology.
—
You
Season 3
Fri Oct 15
On Netflix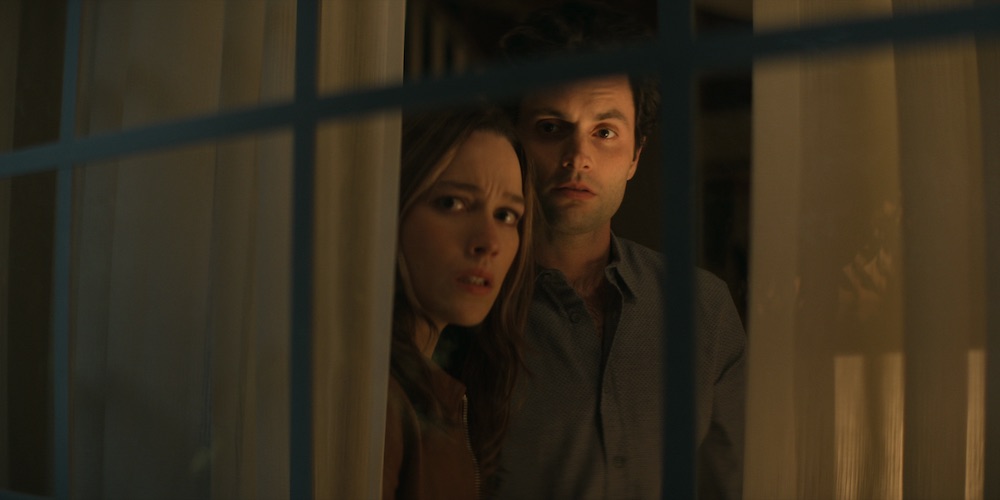 Photo courtesy of Netflix © 2021
Joe (Penn Badgley) is in trouble. Again. When we rejoin him in S3, he's married to Love (Victoria Pedretti) and they're raising their baby in the suburbs. Unfortunately Joe doesn't quite feel the connection he should as a father and, well, he's struggling to come to terms with the fact that Love might just be as dangerous as he is. And we all know Joe doesn't make the best decisions, like, ever—so when a neighbor catches his eye, you're gonna be screaming at the poor girl to run, run, run! From there, things start to spiral out of control until you're not sure who you should be more afraid of. Especially when you begin to realize the suburbs have some secrets of their own. You S3 turns its twisted obsessive nature inwards, forcing both Joe and Love to face each other's darkest desires and reconcile them with their seemingly normal life. It's a different direction but it still comes back to what makes You so thrilling: Secrets, betrayals, and an ever-growing body count.
You returns to Netflix on Friday.
From Netflix:
In Season 3, Joe and Love, now married and raising their baby, have moved to the balmy Northern California enclave of Madre Linda, where they're surrounded by privileged tech entrepreneurs, judgmental mommy bloggers, and Insta-famous biohackers. Joe is committed to his new role as a husband and dad but fears Love's lethal impulsiveness. And then there's his heart. Could the woman he's been searching for all this time live right next door? Breaking out of a cage in a basement is one thing. But the prison of a picture-perfect marriage to a woman who's wise to your tricks? Well, that'll prove a much more complicated escape.
—
I Know What You Did Last Summer
Series premiere
Fri Oct 15
On Amazon Prime Video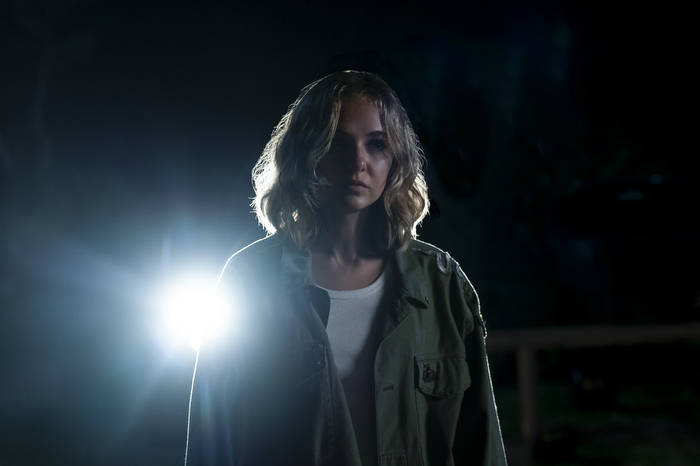 Photo: Amazon Studios
Based on the classic 1997 slasher film of the same name, I Know What You Did Last Summer the series takes the familiar concept and twists the knife in a little deeper. This time around, Alison and Lennon (both played by Madison Iseman) are identical twins who could not be more different. When one of them is killed in a car accident, the other—along with her friends—covers it up and are bound together by secrecy. But a year later, messages start showing up—somebody knows what they did. And that's just the beginning of all the f#$ked up things that start plaguing the group. I Know What You Did Last Summer mixes the slasher vibe in with a toxic dose of people at their worst, along with drugs, sex, and massive secrets ready to tear the whole town apart. It's sensational, gory, and at times defies all logic but you won't be able to stop watching…for better or for worse.
Watch I Know What You Did Last Summer on Amazon on Friday.
From Amazon:
Written and executive produced by Sara Goodman, I Know What You Did Last Summer is based on Lois Duncan's 1973 novel, which was also the basis of the iconic 1997 film. One year after the fatal car accident that haunted their graduation night, a group of teenagers find themselves bound together by a dark secret and stalked by a brutal killer. As they try to piece together who's after them, they reveal the dark side of their seemingly perfect town—and themselves. Everyone is hiding something, and uncovering the wrong secret could be deadly.